The Columbia River holds a history and a heartbeat. Paddle into the past, as we travel on the David Thompson's 1811 historic route along a portion of the Columbia River with Columbia River Paddle.
This mighty river flows for 2,000 km (1,243 mi.), beginning in Canal Flats, BC and ending at the Pacific Ocean in Oregon. Explore this vastness as we paddle on one of the world's living natural treasures. Stay in cozy cabin tents and enjoy a gourmet fireside meal under the stars – learn more about their overnight excursion.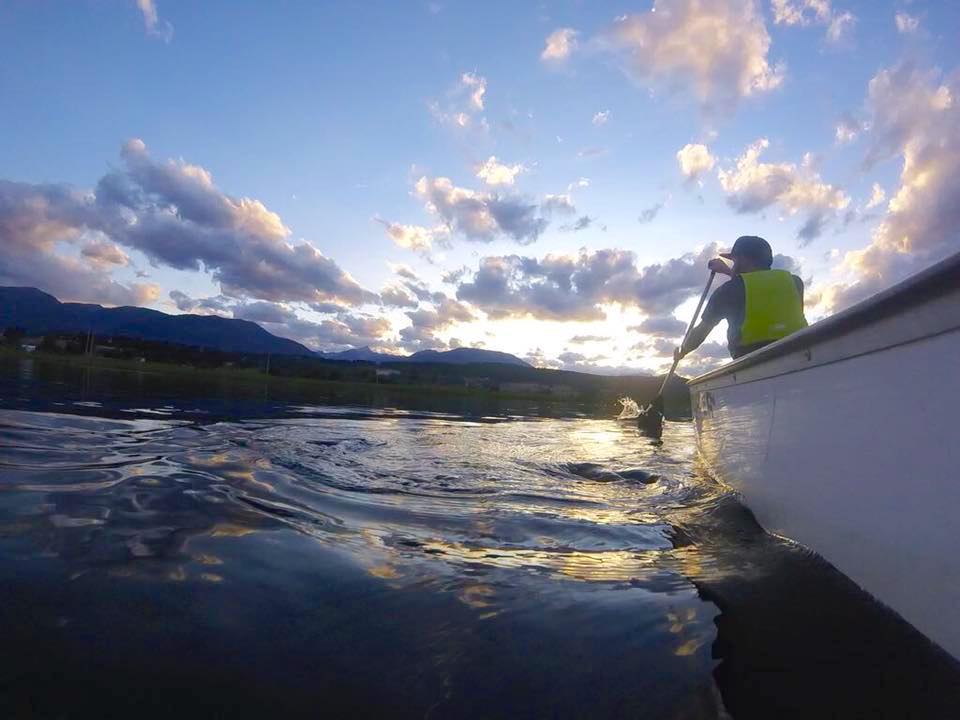 Specializes in canoeing, kayaking and SUPing with a relaxed, easy paced approach in the spectacular setting of the Columbia River Valley (Invermere-on-the-Lake). They offer a wide-variety of unique ways to discover the lakes and rivers in the area.
Less than 1-Hour
Enjoy an ice-cream, cold drink, coffee or snack while you unwind and relax at the Kinsmen Beach (Lake Windermere) in Invermere, BC.
1 to 4-Hours
Self-guided paddles by canoe, kayak and SUP are available for 1 to 4 hours on the Columbia River and/or Lake Windermere. Or spend a leisurely morning or afternoon on the 'Lazy River' (as it's known by the locals) as you paddle the Columbia River Wetland habitat between Invermere and Radium Hot Springs. This tour includes pick-ups & transfers (Radium Hot Springs to Invermere).
Guided 'Interpretative Wetland' tours explores the famous Columbia Wetlands. This two-hour excursion follows the David Thompson paddling route of the pristine wetlands. The Lazy River paddle is also available as a guided excursion.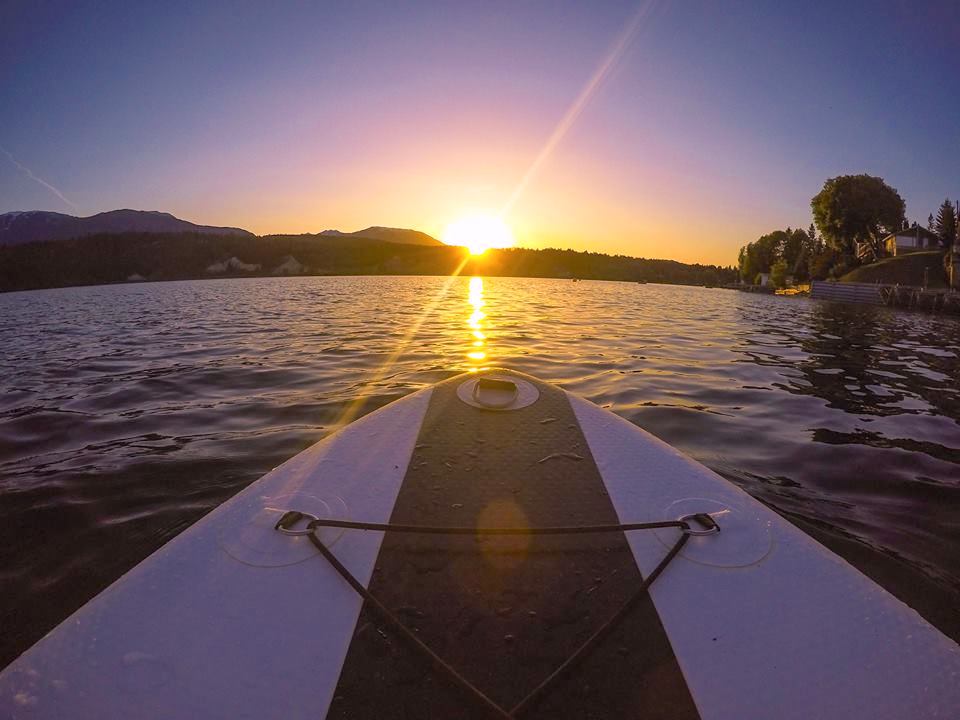 An eight-person voyager canoe or float is available too. These fun adventures float through the vibrant natural channels with plenty of opportunities to view the wildlife/birds.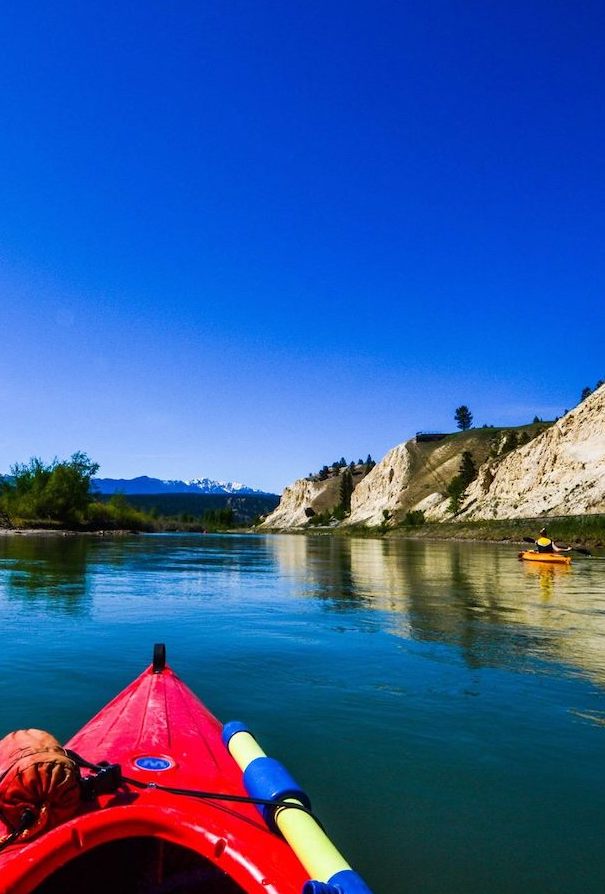 They also offer team-building paddling expeditions for companies, families and friends.  Enjoy paddling (in a kayak, canoe or voyager canoe) the 'river' — while working together and having fun with Mother Nature.
For those who have never paddled — they also offer a 'Paddling School' for flat and white-water.  'Take the Rust Off' is offered to whitewater kayakers, it's held at Kinsmen beach every Friday at 4pm (and includes a burger).  For all of the SUP paddlers they offer a 2-hour & 4-hour lesson.
And if you want more rapid whitewater paddling excursions they also offer more adrenaline pumping action… as well as their para-gliding lessons (here you'll be soaring high above with the eagles)!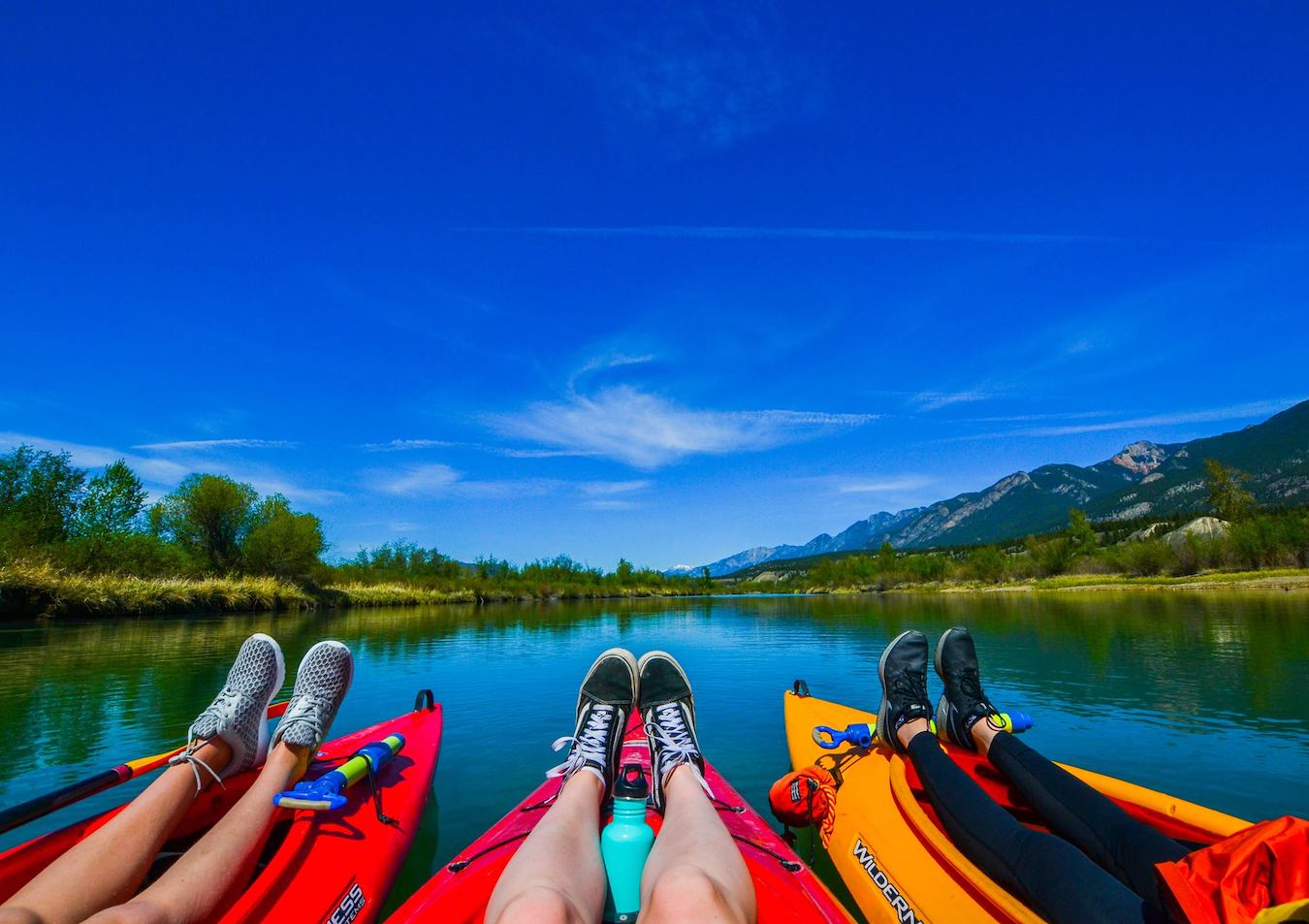 ~ Take extra time to research and plan your trip in advance. Many of our tourism businesses and services have adopted new COVID-19 protocols and changes to their schedules or policies to ensure your safety. You'll want to become familiar with them ahead of time.
~ If you normally travel with extended family or with several friends, consider travelling in a smaller group. Travelling with fewer people makes it easier for you to practise physical distancing in public, and may have less of an impact on the destination.
~ Consider a slower travel pace to help curb the spread. Instead of checking in and out of multiple destinations during one trip, choose one or two destinations and one/two accommodation properties for your entire trip (and explore all the things to do & see nearby).
Related Stories
Story by KootRocks Staffer (Shannon Harrison).  Cover/top photo courtesy of Columbia River Paddle.