Often regarded as heli-skiing's poor cousin, snowcat skiers were once content with dorms, shared bathrooms and passable grub as long as the powder was deep. Keefer Lake Lodge has changed that image in a big way. Since coming on the scene only three seasons ago, the father and son team of Keith and Jeff Gostlin have pushed the limits of what snowcat skiing can be.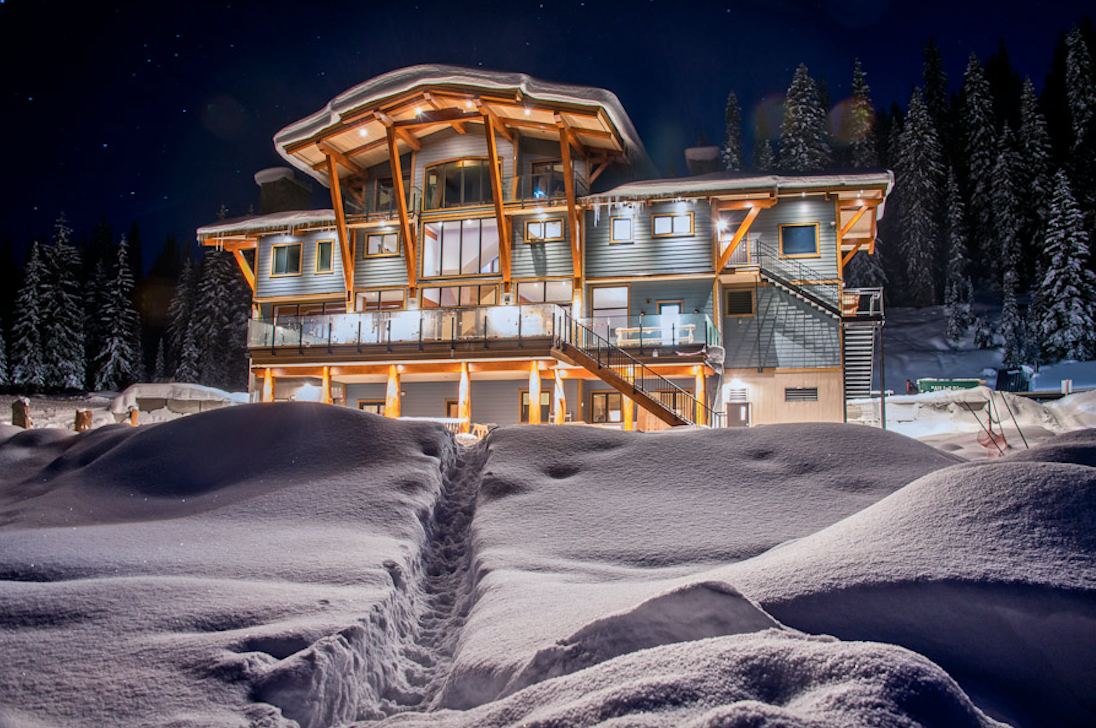 Photo by Rob Sims
"We've been in this industry for the past 20 years and saw what was missing," says son Jeff. After opening the doors to the luxe 92i sq. metres (10,000 sq. ft.) Black Bear Lodge in January 2017 and the 557 sq. metres (6,000 sq. ft.) Pinnacles Lodge in February 2018, at an investment of nearly $10M, the pair have sought to bring the highest levels of service to their sport. From the moment guests arrive, they receive valet service by uniformed staff. Red Seal Chefs prepare gastronomic delights and flair bartenders staff the stunning twisted timber and granite bar.  A well-chosen wine list features some of BC's best bottles. The chic rooms are all equipped with ensuites and locally sourced alpaca duvets.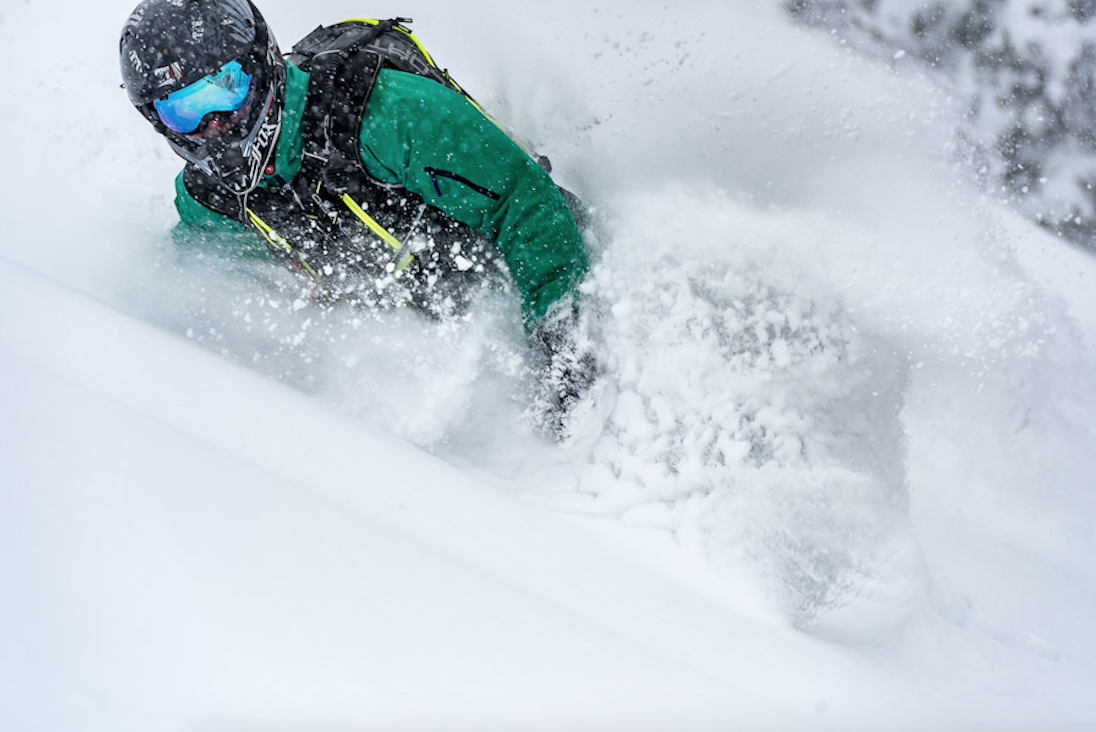 Photo by Kyle Sanguin
Oh, and then there's the skiing and riding. Gostlin's custom designed snowcats have been described as 'pimped out' by guests, with heated glove and goggle driers, cushioned leather seats, skylights and Bluetooth connectivity. The first run is only about a 20-min trip from the lodge, and skiers/riders average 8-12 runs and 3,658 to 4,572 metres (12,000-15,000 ft.) vertical per day in waist-deep Monashee powder.
Keefer's  35,005 hectares (86,500 acres) of terrain receives an annual dumping of 14 metres (45 ft.) of snow.  Keefer's quiver of fat powder skis (free to guests) are made by Skevik Skis in nearby Vernon. Handcrafted with maple wood, and made specifically for the Powder Highway, they provide Keefer's guests with the perfect ride as they charge the steep glades and alpine bowls.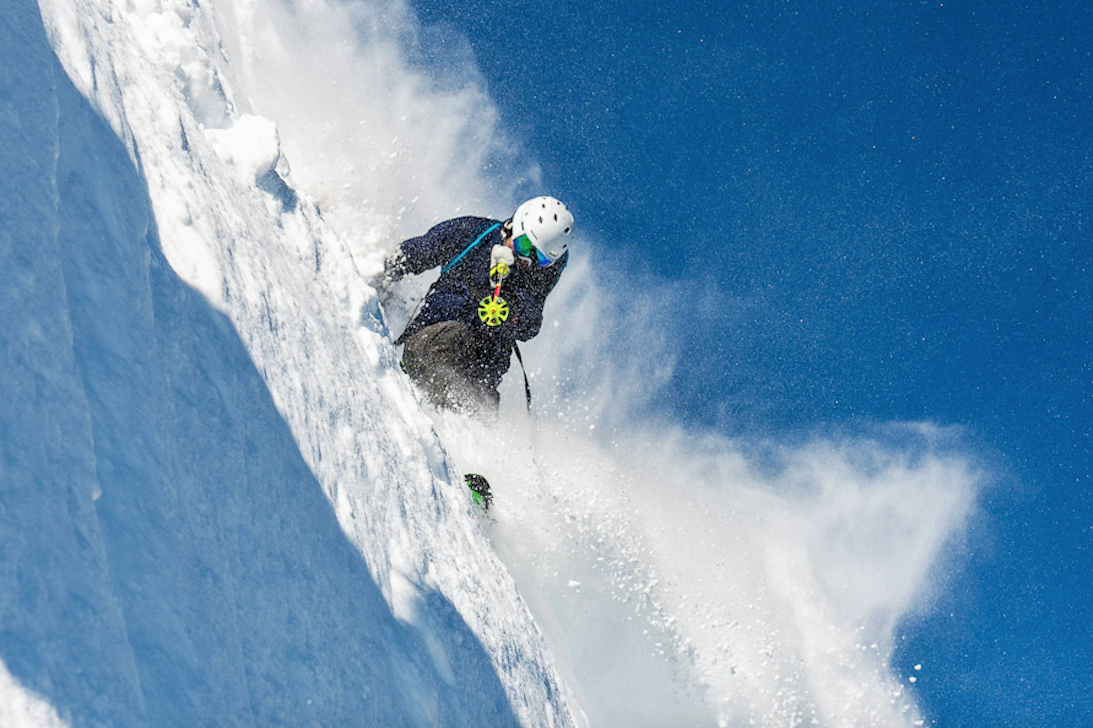 Photo by Kyle Sanguin
In 2018/19 they added a new ski shop and massage building, a renovated games room and a covered walkway connecting the Pinnacles and Black Bear Lodges.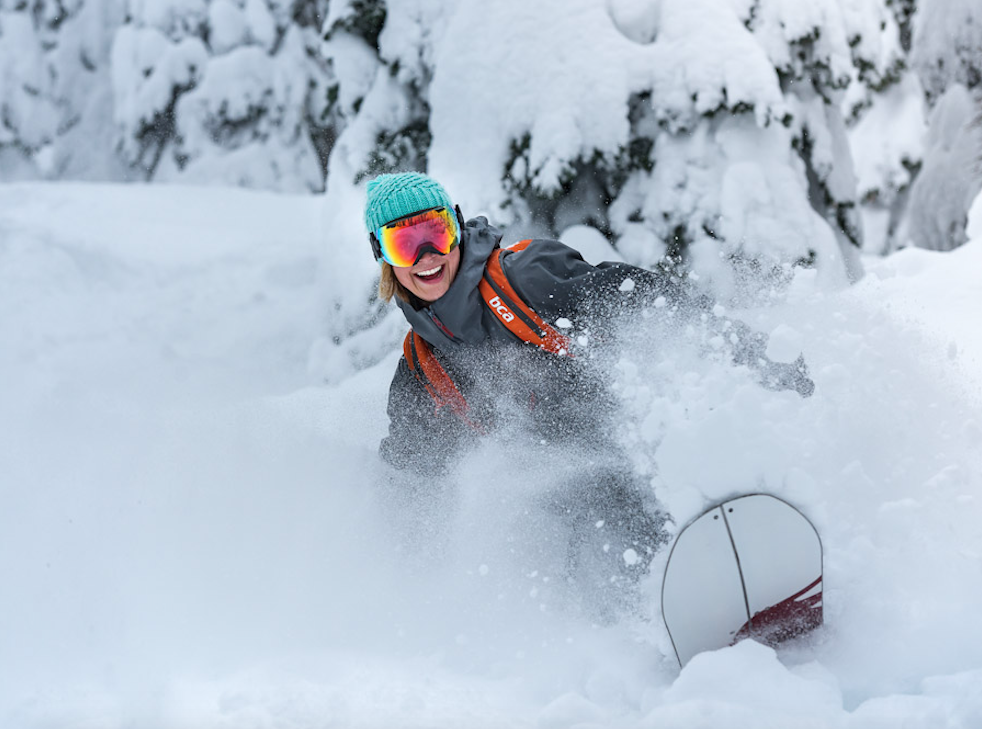 Photo by Kyle Sanguin 
Located less than 2-hour drive from Kelowna's International Airport, 3-day all-inclusive trips start at $3,385 and most skiers and snowboarders are able to ride a full day before catching a connecting flight home.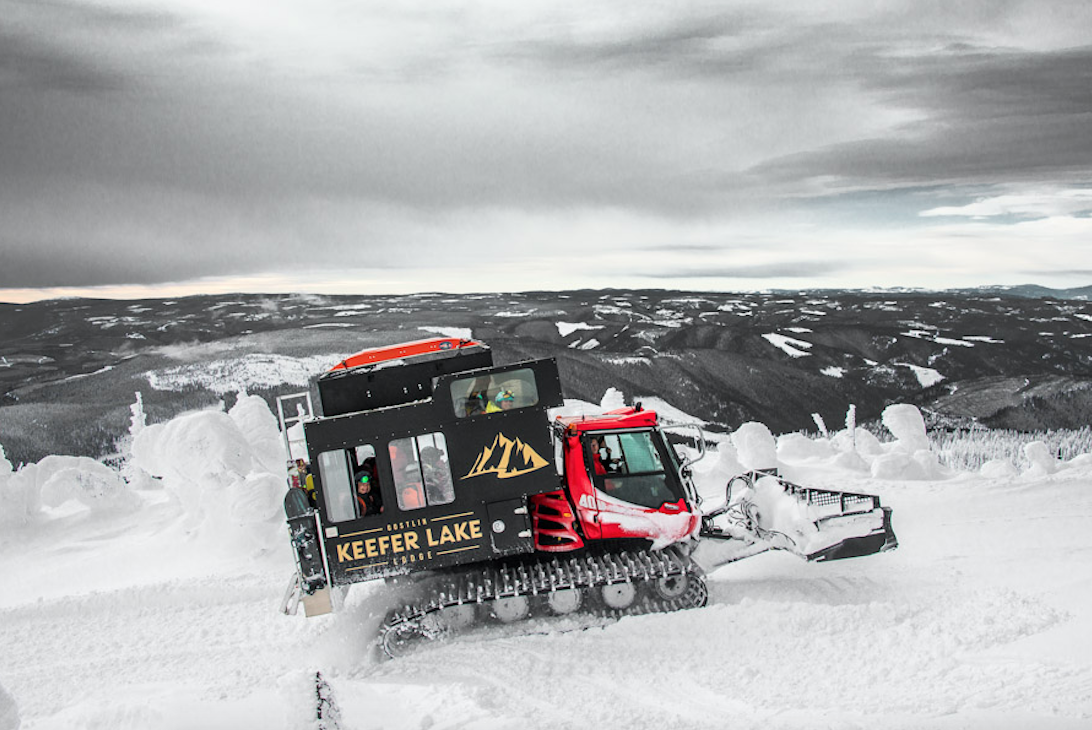 Photo by Rob Sims
~ Take extra time to research and plan your trip in advance. Many of our tourism businesses and services have adopted new COVID-19 protocols and changes to their schedules or policies to ensure your safety. You'll want to become familiar with them ahead of time.
~ If you normally travel with extended family or with several friends, consider travelling in a smaller group this winter. Travelling with fewer people makes it easier for you to practise physical distancing in public, and may have less of an impact on the destination.
~ Consider a slower travel pace this winter to help curb the spread. 
Related Stories
~ Family Fun on the Powder Highway
~ How BIG is the Powder Highway?
~ Learn to Ski or Snowboard on the Powder Highway
~ Monashee Powder Snowcats: My Weekend in Skier's Heaven
~ Powder Highway 101
~ Stay Local, Support Local in the Kootenay Rockies
~ Up the Ante: Powder Highway Cat & Heli Day Packages
~ What's NEW on the Powder Highway?

Story by Darryl Leniuk (Keefer Lake Lodge); top/cover photo by Rob Sims.
Please tag your images with #PowderHighway or #KootRocks on Instagram or Facebook to be featured on our social channels.   
(Original story published during the 2017/18 season.)