**What's new for the 2019/20 Winter Season**
As the evenings grow deeper alongside the snowbanks, it's time to trade in those shallow, happy-go-lucky summer traditions for deeper pleasures. This applies to clothing, toys and of course, beer. Luckily our local Kootenay craft breweries  are right there alongside us with a quiver of seasonal brews whose flavour profiles are as deep as your next powder day!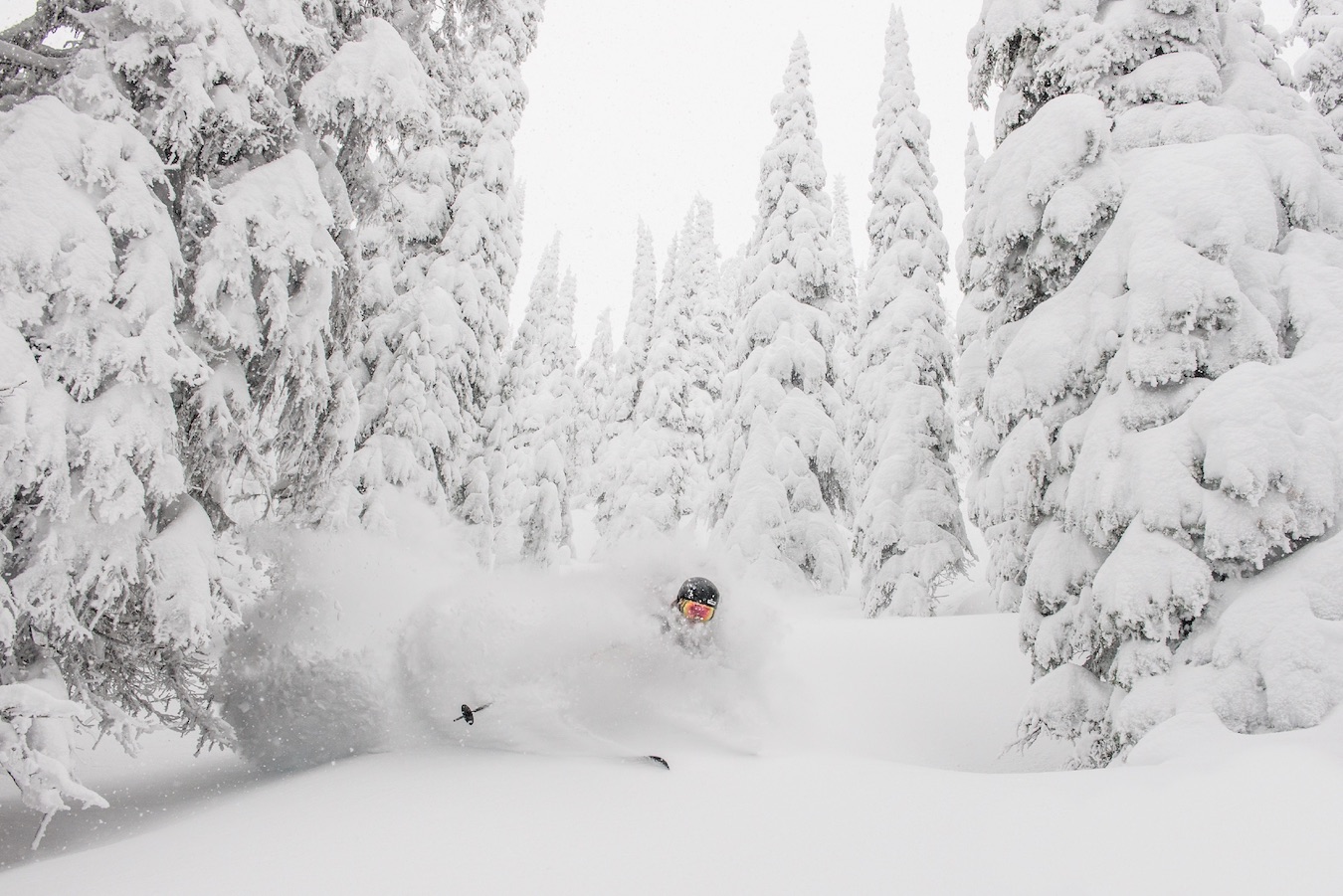 Powder day at Whitewater Ski Resort in Nelson, BC by Kari Medig
In Cranbrook, Fisher Peak Brewing's brewmaster Jordon Aasland is brewing up a special Sour Cherry Wit, timed to launch at the Cranbrook showing of the Craft Breweries of the Columbia Basin Film Fest on late November at The Heidout Restaurant and Brewhouse, home of the brewery. As you savour the hints of lime and cherry over a creamy bread finish, you can imagine Fisher Peak's award-winning Hell Roaring Scottish Ale fermenting its way to perfection in decade-old, freshly dumped Kentucky bourbon barrels, set to pour just in time for Christmas.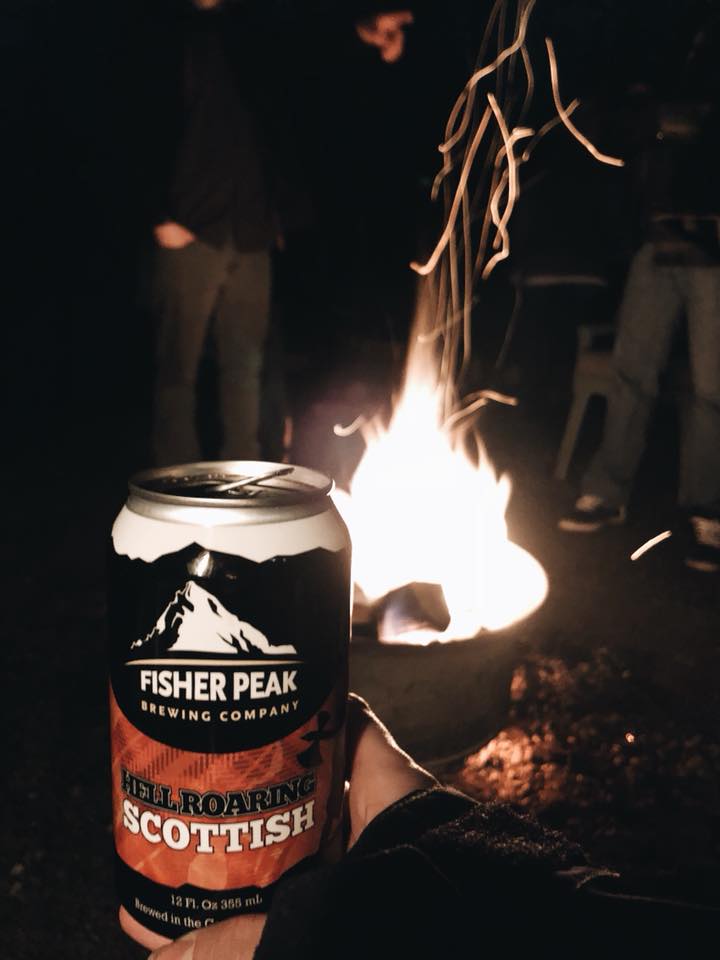 Photo courtesy of Fisher Peak Brewing Co./The Heid Out in Cranbrook, BC
Photo courtesy of the The Heid Out/Fisher Peak Brewing (by Christian Lagnew) – "Monster Poutine"
Overtime Beer Work's brewmaster Philip 'Pip' Koche will continue Kimberley's 'one time a' monthly small batches with their Hold Up Scotch Ale in November and Clockwork Milk Stout as the December draught, dark brown and black in colour – perfect for the longest nights of the year.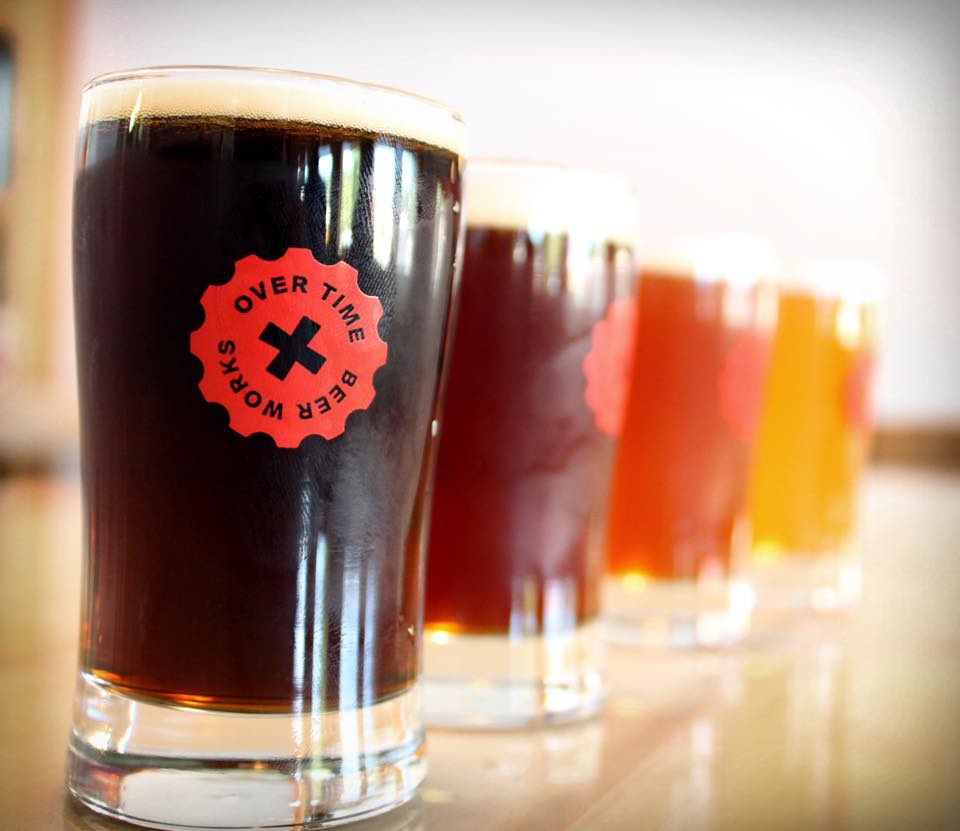 Photo courtesy of Over Time Beer Works in Kimberley, BC
Over the Purcell and Selkirk Mountains to the West, Nelson's Torchlight Brewing is tipping pints of their Mountain King Golden Stout from November to April. This stout in lager clothing is full of seasonally awesome chocolate and coffee notes, but if that is not festive enough for you, stick around until December, when Torchlight's Oh Baby It's Cold Outside Winter Ale hits the taps with a hat trick spice vanilla chocolate flavour party.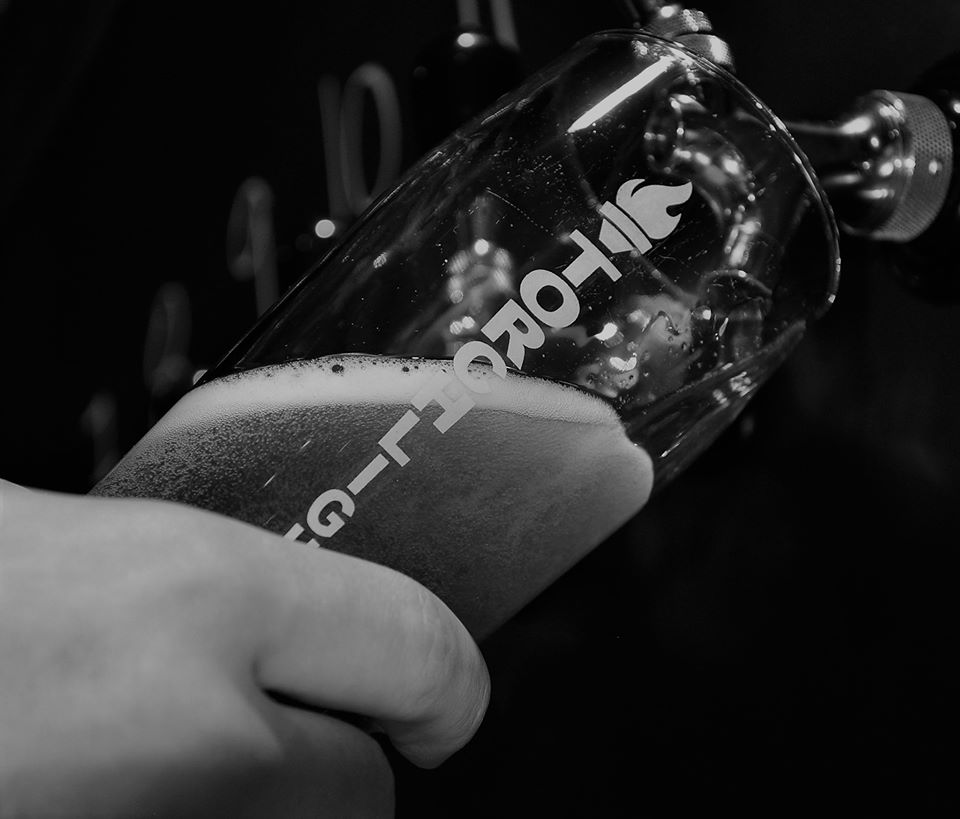 Photo courtesy of Torchlight Brewing, in Nelson, BC
Heading up the wintry shores of Kootenay Lake, be sure to hit Nelson's Winter Kickoff November 21 to December 7, where you can sample Angry Hen Brewing Co.'s freshly released Kaslo Winter Ale. Brewmaster Shirley Warne has tweaked last year's hit recipe to create a coffee and cocoa nib-infused smokey ale that is sure to keep your edges tuned.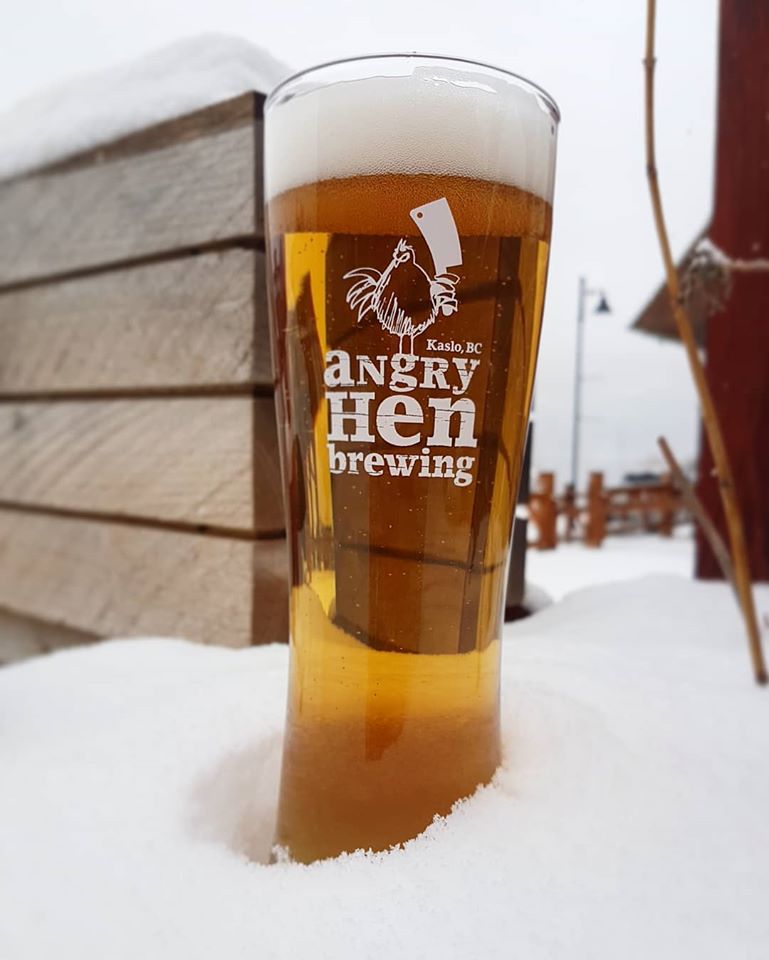 Photo courtesy of Angry Hen Brewing in Kaslo, BC
NEW
on the BC Ale Trail and just opened, is Castlegar's Tailout Brewing.  All six new brews use Canadian made products and locally sourced ingredients.
Update: Launched on November 18 is the newest craft brew this winter – notably named the "Powder Hwy"! It is a collaborate effort by four Kootenay breweries — Fernie, Mt. Begbie (in Revelstoke), Nelson, and Whitetooth (in Golden).  This Dark Saison will be on tap at select locations throughout BC (and available in 473-ml 4-packs in very limited quantities across BC on Nov 28).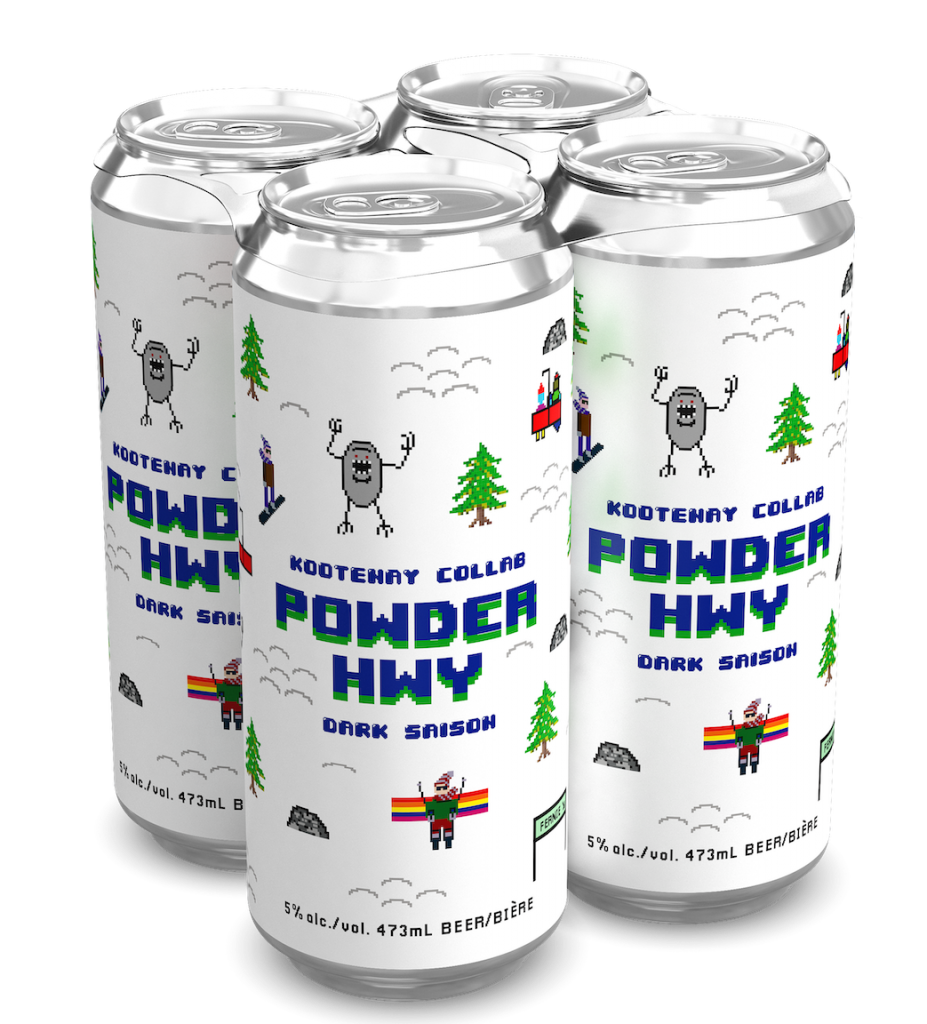 No matter where the Powder Highway takes you, the local brews are as unique as the towns that inspired them, so be sure to polish up our craft brewery bars with the sleeves of your ski jacket this winter.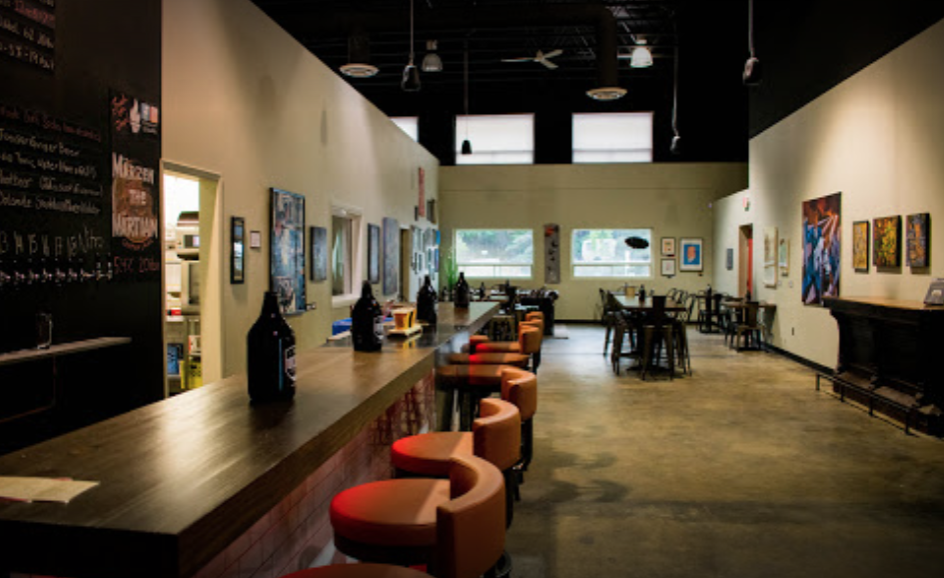 Photo courtesy of Torchlight Brewing (photo by John Davis)
~ Take extra time to research and plan your trip in advance. Many of our tourism businesses and services have adopted new COVID-19 protocols and changes to their schedules or policies to ensure your safety. You'll want to become familiar with them ahead of time.
~ If you normally travel with extended family or with several friends, consider travelling in a smaller group this summer. Travelling with fewer people makes it easier for you to practise physical distancing in public, and may have less of an impact on the destination.
~ Consider a slower travel pace this winter to help curb the spread. Instead of checking in and out of multiple destinations during one trip, choose one or two destinations and one/two accommodation properties for your entire trip (and explore all the things to do & see nearby).
Related Stories
~ Our Kootenay Spirits
~ Powder Highway 101
~ Road Tripping the Powder Highway Like a Ski Bum
~ Wet your Whistle: Along a Kootenay Road Trip
~ Where the Locals Hang-out in the Kootenays

Top/cover photo courtesy of Tailout Brewing (by Natalie Gauthier), our newest craft brewery in Castlegar, BC.
Words by Dave Quinn. Born in Cranbrook, BC; Dave is a wildlife biologist, educator, wilderness guide, writer and photographer whose work is driven by his passion for wilderness and wild spaces. His work with endangered mountain caribou and badgers, threatened fisher and grizzly, as well as lynx and other species has helped shape his understanding of the Kootenay backcountry and its wildlife.
Please tag your images with #KootRocks on Instagram to be featured in future stories.