Everyone knows where to get a rush during our Kootenay winters; our mountains are famous for skiing, snowboarding, and snowmobiling. But our region doesn't slow-down in the summer. Snowy skies turn to sun, frozen water melts into rapids, and white pow turns to 'brown pow'. This all comes together into a playground for off-roading, water sports, and taking flight through the skies.
With all the terrain that's begging to be explored and tons of outfitters ready to guide you through these adrenaline-inducing activities, let's hurry this along — pick your thrill by AIR, EARTH or WATER then check out all the locations we've got in the Kootenays get your blood pumping!
AIR
Hang Gliding/Paragliding/Parasailing
Why fly here? Cross Country Magazine, an international free flying magazine, says Golden's unique position means participants can "Fly the Rocky Mountain Trench, which stretches 1,000 uninterrupted miles from north of here…"
Try it:
Altitude Adventures
Canadian Rockies Heli-Paragliding
Parapete Tandems
"The entire experience … felt timeless and dream-like. I later explained it to friends as the most intense jolt of adrenaline I'd ever felt combined with the most incredible feeling of peace. As we gained elevation and the treetops below began to look like matchsticks, I … declared: "I have nothing to say; I can't even express how I'm feeling right now." — Nicole Trigg, a first time participant, on her time flying over Invermere.
Try it:
Flying Max   
Of his first flight in the Kootenays via Kootenay Paragliding Adventures, Will Gadd – Arc'teryx athlete and record-setting paraglider — said, "The sky seemed to so expansive and the possibilities endless … I could see literally dozens of potential launches, hundreds of things to climb, about a dozen rivers worth paddling, and so many little nooks and crannies that really ought to be explore … all I've got say is, 'MORE!'".
Try it:
Kootenay Paragliding Adventures   
"Oh boy, oh boy! This is lovely; I'm like a bird!" — Rick Mercer of Rick Mercer Report, while in flight shortly after taking off into the skies above Revelstoke.
Try it:
Revelstoke Paragliding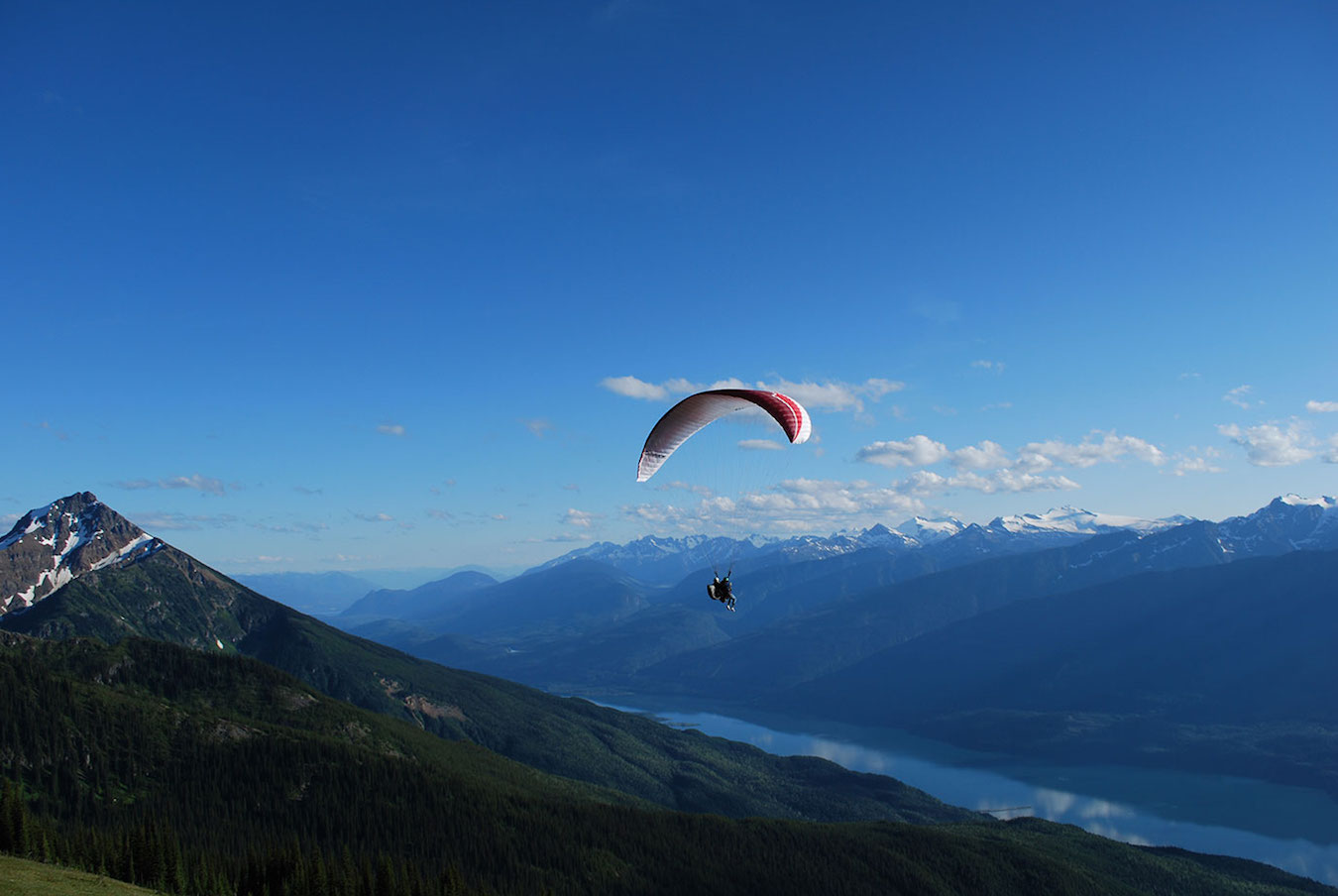 Photo courtesy of Tourism Revelstoke
Skydiving
Golden
Says the crew at Tourism Golden, this "is the only place in Canada where you can skydive between two mountain ranges — as you can imagine the views are amazing."
Try it:
Extreme Yeti Adventures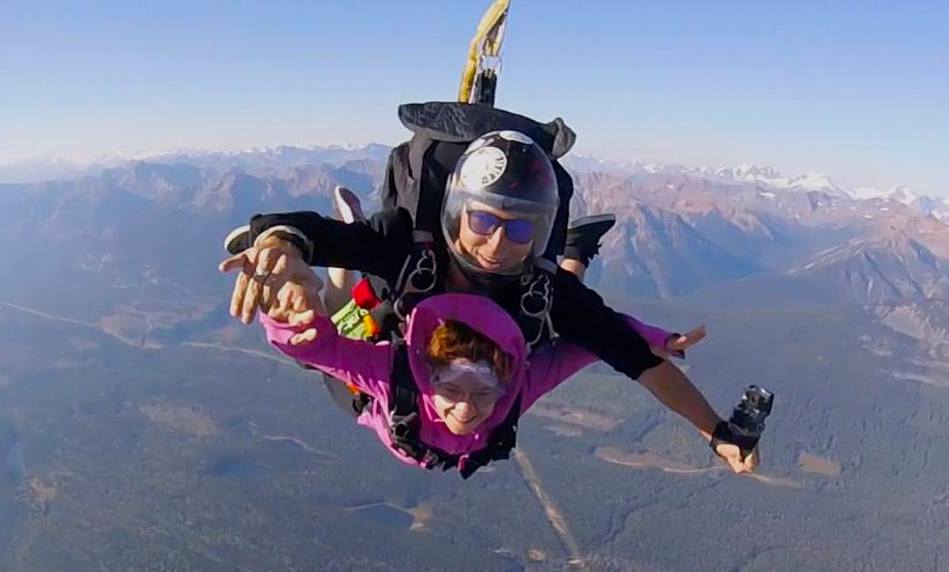 Photo courtesy of Extreme Yeti Adventures
EARTH
ATVs, Dirt Bikes & Offroading 
Golden
"[The tour] took us up the mountain through the forest on terrain that varied from relatively wide loose stone roads to adrenaline raising narrow dirt tracks barely wide enough to get through … There are some fantastic views along the way and we were lucky enough to see a black bear with 2 cubs… Great fun and thoroughly recommended." — Sleightie, a visitor from the UK, of his ATV experience in Golden.
Try it:
Canadian Off-Road Adventures
Golden Adventure Tours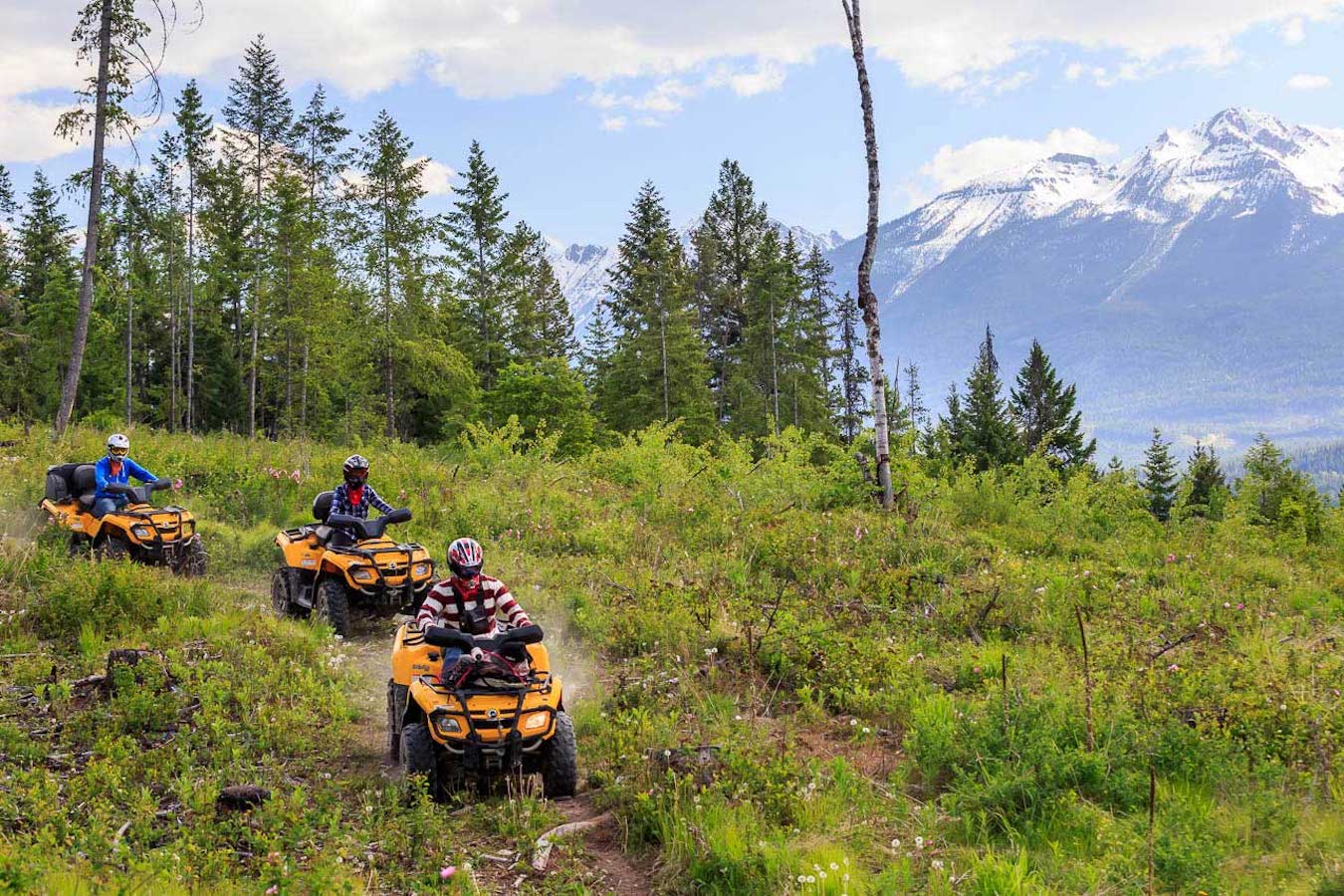 Photo by Dave Best in Golden, BC
Invermere
"This was one of the best days I have had in Canada. The drive out is absolutely beautiful and the ATVs are so, so fun. … You get to splash through all creeks which is the best part. And going down is even more fun — you go so fast. … Best day out!" — Brigitte B., a visitor to Invermere from Australia, on her ATV experience in the area. 
Try it:
Toby Creek Adventures
Revelstoke
"My husband and I booked a trip with the dirt bikes and it was the best decision. … we had a great day on beautiful trails with amazing lookouts! And the best: we saw three bears on our trip! My muscles hurt now but we are so happy!" — Noemi B. on her visit to the dirt bike trails in Revelstoke.
Try it:
Great Canadian Tours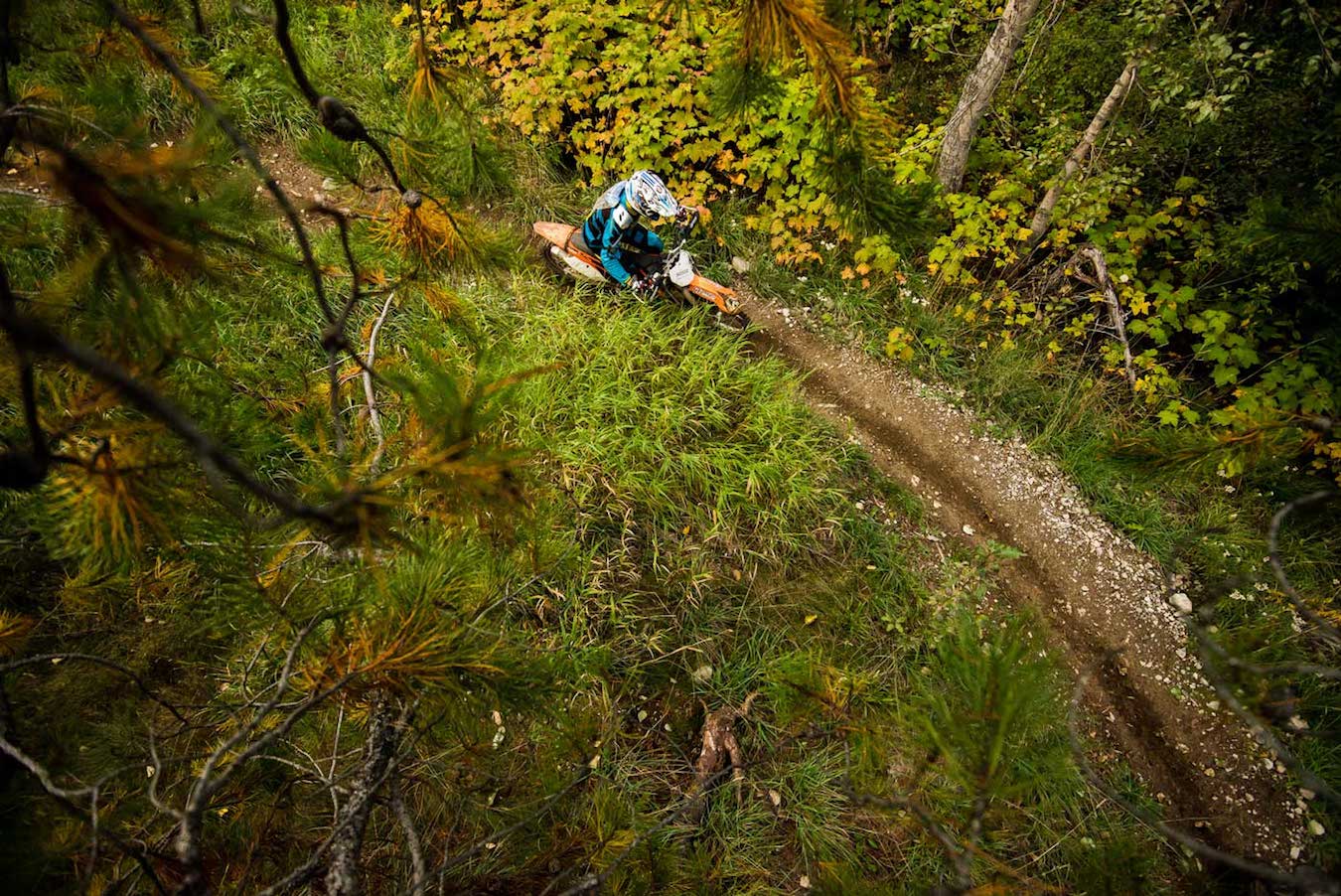 Photo by Tourism Revelstoke
Heli-serviced Mountain Biking
Nelson
"Nelson is well known for its mountain biking trails, but depending on the location you have chosen it is sometimes hard for a large group of friends to bike together. We can fly you up, make sure you know where you are going, and keep in contact with you by cell phone during your descent. We can also help with arranging your vehicles so that you have one waiting at the bottom of the trail." – High Terrain Heli on nsmb.com, a mountain biking website.
Try it:
High Terrain Heli 
New Denver/Kaslo
Retallack, which has been long-known by powder enthusiasts for its cat-accessed ski terrain, was one of the first to open up heli-biking for summer operations, offering "descents of up to 5,000 vertical feet via a combination of off-road vehicles and helicopters." They'll even kick in their luxury food and lodge accommodations, too.
Try it:
Retallack Lodge
Revelstoke
"No one in our crew had been on a heli mountain bike tour before … so the collective stoke levels were high. Minds were unanimously blown as our heli took flight across the valley before reaching our final landing point, exposing the amazing views of the surrounding mountain ranges … with the clear view of what seemed like mountains all the way to the east and west borders of B.C." – Revelstoke transplant, Devin Knopf, on his first time heli-biking in Revelstoke.
Try it:
Arrow Helicopters, Inc.
Glacier Helicopters, Ltd.
Wandering Wheels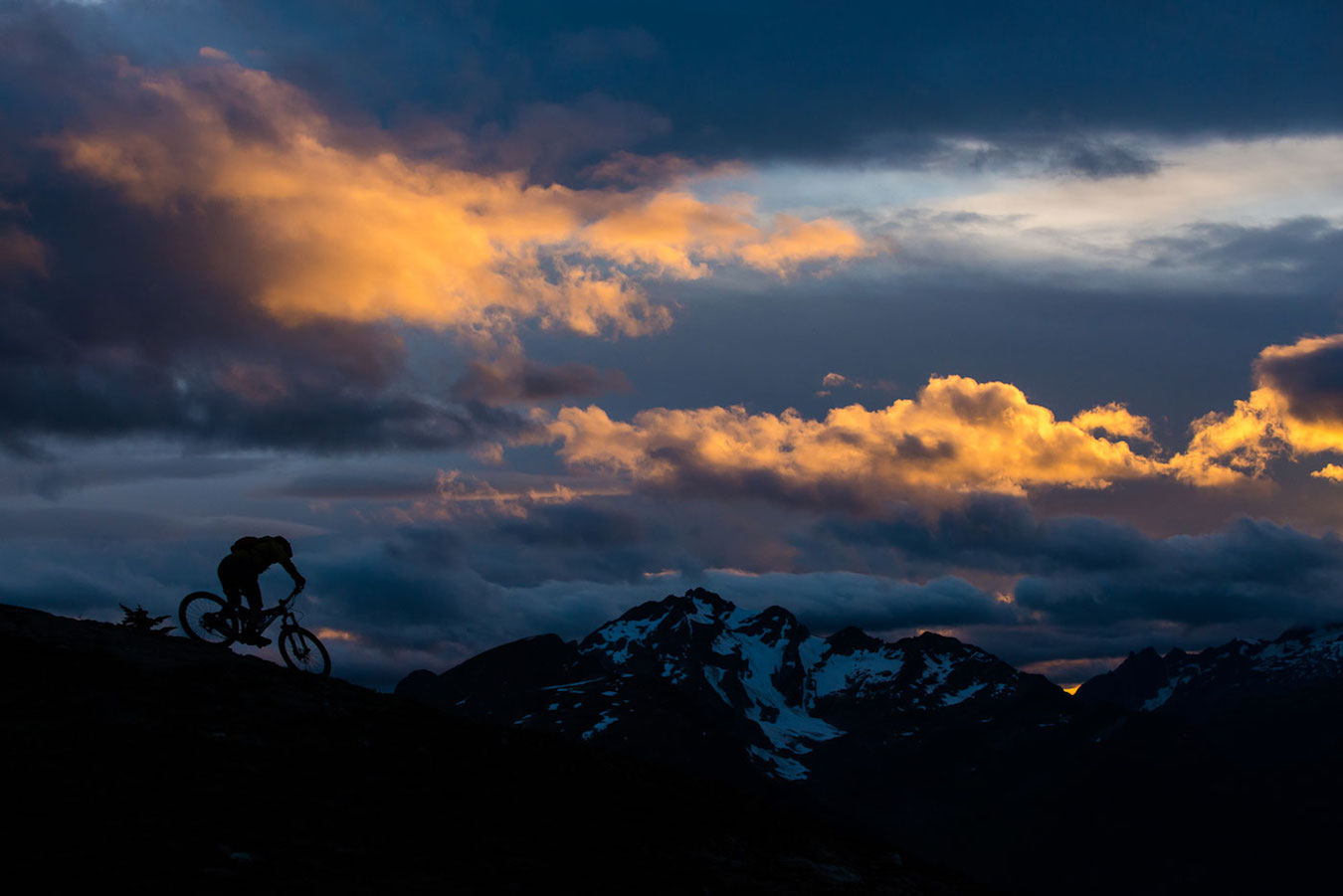 Photo courtesy of Tourism Revelstoke
WATER
Flyboarding (a.k.a "jet pack")
If you've frequented a popular body of water at any point during the last few years, you may have caught sight of a flyboard. These wakeboard-esque devices propel riders out of the water on buoyant boards using jets of water.  If you've wanted to try hydroflying for yourself, you're in luck — a company in Nelson will hook you up.
Try it in Nelson:
Kootenay Flyboard
Wakesurfing
No ocean? No problem. Surf the "swells" behind the boat on rivers and lakes. Wakesurfing, similar to wakeboarding in that you get up with a tow rope, becomes closer to surfing after the rope is tossed back to a spotter on the boat. After that, it's just you, your board (not strapped to your feet) and the "surf" for as long as you can ride — or the boat runs out of gas.
Try it in Elko:
H2O School, Ltd.
Whitewater Kayaking/Rafting/SUP
An Edmonton visitor to Fernie's Elk River describes her whitewater experience: "Then the white water rafting started. It was awesome! The river was perfect! Down and up we went … Expect to get wet, especially if you are sitting on the front. You get to see really nice scenery and even some wildlife. There is a spot where you can jump off a cliff into the river — also super cool! — and there were some spots where you could swim."
Try it:
Canyon Raft Company
Mountain High Adventures
Golden
"The best part of the trip is truly immersing yourself into the middle of backcountry BC, and being surrounded by nothing but raw nature. The closest you get to civilization is by Wapta Falls, where people on the other side of the river have taken a 15-minute hike from the highway, and look at you in disbelief and confusion as to how … you got down the waterfall." — Seattle's Travels, a visitor from Waterford, Canada, on her whitewater SUP trip down the Beaverfoot to Kicking Horse River.
Try it:
Glacier Raft
Golden Adventure Tours
Hydra River Guides
Kootenay River Runners
Wild Water Adventures
Invermere
"I would recommend this to anyone that wants to get off the beaten path and witness first hand untouched Canadian wilderness while navigation some of the clearest and cleanest rivers I have ever seen." — Scott K. – visiting from Saskatchewan, on his whitewater experience near Invermere.
Try it:
Kootenay River Runners
"I went on the whitewater raft tour down St. Mary's river to celebrate Canada day and let me just say it was the absolute best Canada day I have had … sending us through some gnarly splashes! We also got the pleasure of seeing some animals on the trip as [our guide] pointed out perching bald eagles and a nest of osprey babies." — Cassidy P., a whitewater participant on Kimberley's St. Mary's River.
Try it:
Kootenay Raft Company
Meadow Creek
"I don't think you could choose a better way to spend a day in the West Kootenays. The scenery on the river is simply great. I'm born and raised in BC and thought I seen it all before, but the views of snow capped mountains, forested hills, clear, fast running water, and wildlife … blew me away." — Peter S., a visitor from Edmonton, Alberta, on his whitewater trip near Meadow Creek.
Try it:
Lardeau River Adventures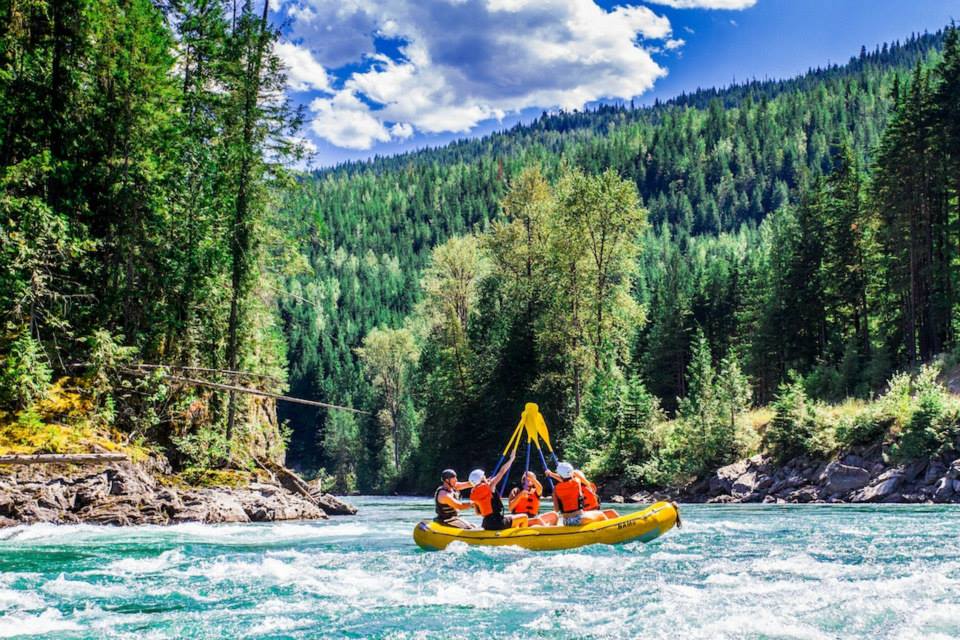 Photo courtesy of Lardeau River Adventures
Nelson
"I was invited to a bachelor party that my friend had set up … The scenery was gorgeous and the river was full of fun things to do. We were able to stop at a rope swing and several beaches to hang out in. The guides were having just as much fun as us and adding so much to the trip with stories, laughs and very easy going attitude." — Colin S., a visitor from Mississauga, Ontario, on his river trip near Nelson.
Try it:
Endless Adventure (Crescent Valley)
Nelson Whitewater Rafting Co.  
"Second time on half day rafting trip on Kootenay River. Water was high and fast and very cold. Epic views and fun ride with lots of splashes for those sitting in the front of the raft." — Review from a Kootenay River Runners guest on their trip down the Kootenay.

Try it:
Kootenay River Runners
Revelstoke
"My friend and I had an absolute blast rafting on the Illecillewaet River with the Apex Crew … The water was high and fast as we charged through amazing rapids. We were basically laughing and choking on white water. So fun." –– Amanda, a Revelstoke local, on her early season whitewater trip.
Try it:
Apex Rafting 
Skookumchuck
"We opted to do the whitewater rafting excursion, which was incredibly enjoyable and exhilarating, and definitely something I would recommend to anyone staying here. Once we were out on the water, it really felt as if we had the entire river to ourselves, save for the occasional osprey flying overhead. The rapids were pretty evenly spaced out … allowing us to catch our breath in between the trickier paddling sections." — Andrew L. on his river trip near Skookumchuck.

Try it:
Skookum Adventures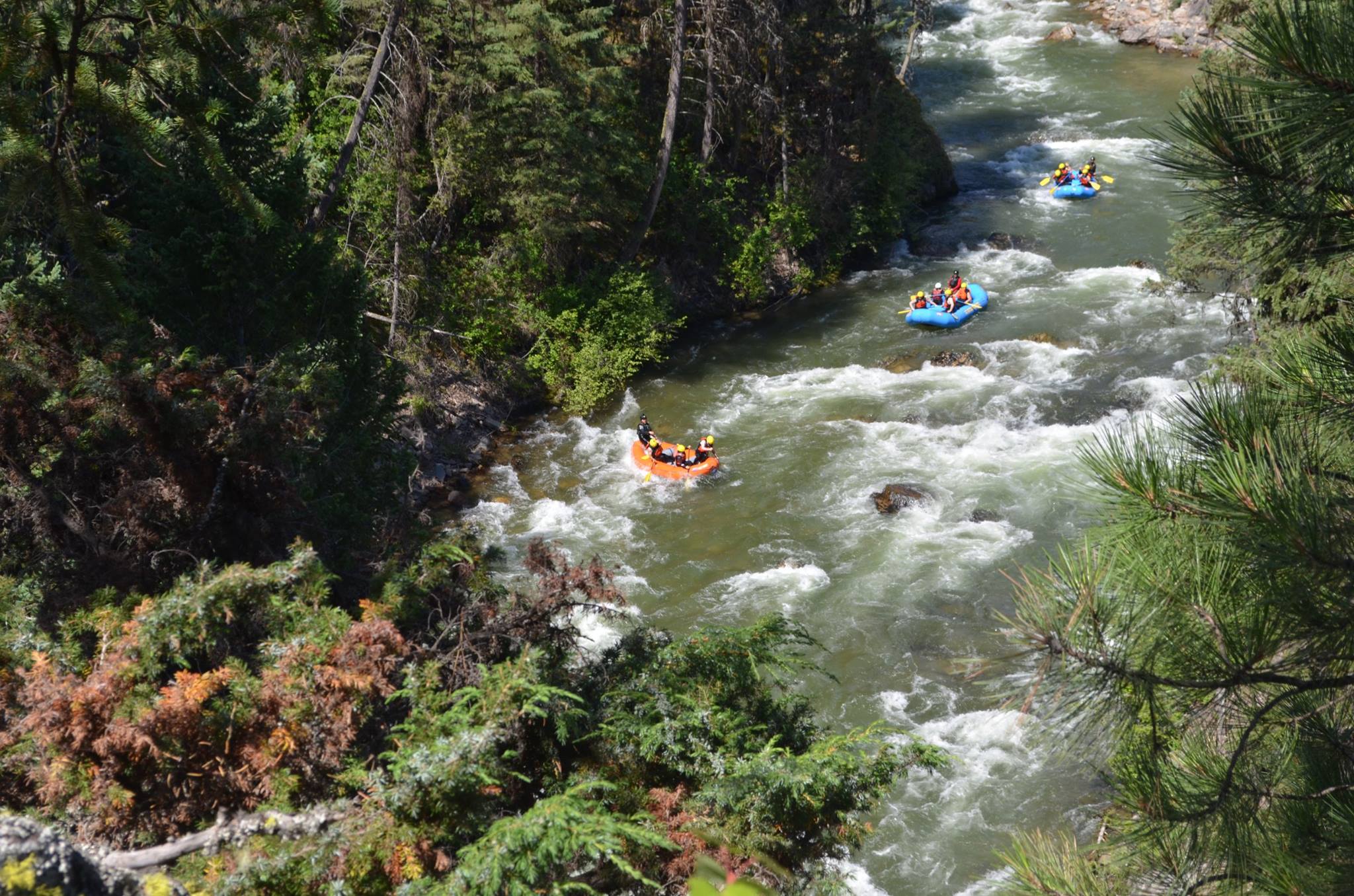 Photo courtesy of Skookum Adventures
~ Take extra time to research and plan your trip in advance. Many of our tourism businesses and services have adopted new COVID-19 protocols and changes to their schedules or policies to ensure your safety. You'll want to become familiar with them ahead of time.
~ If you normally travel with extended family or with several friends, consider travelling in a smaller group this summer. Travelling with fewer people makes it easier for you to practise physical distancing in public, and may have less of an impact on the destination.
~ Consider a slower travel pace this summer to help curb the spread. Instead of checking in and out of multiple destinations during one trip, choose one or two destinations and one/two accommodation properties for your entire trip (and explore all the things to do & see nearby).
Related Stories
~ 3 Legendary Kootenay Hikes – You May Have Never Heard Of
~ Best Summit Hikes in the Kootenays
~ Easy Kootenay Hikes: To 360 Degree Vista Views
~ Hidden Waterfalls in the Kootenays
~ Kootenay Hacks: Tips Before You Go Exploring
~ Outdoor Adventures: Unique to the Kootenays
~ Out Your Back Door: Kootenay Community Treks
~ Paddling Adventures in the Kootenays
~ Rossland's Epic Seven Summits Trail
~ Scaling Kootenay Heights: Rope Courses, Via Ferratas & Ziplines
~ What's Open in the Kootenay Rockies (2020 Summer/Fall)
Words by Gina Begin.  Cover/top photo courtesy of Tourism Revelstoke.
Gina Begin – Although she's a Florida girl, exploration called her away after the final bell of her high school career. On a quest to reach the distant adventures of North America, she lived in her car, traveling to ski the backcountry of Alaska, sleep under the northern lights in the Yukon Territory, ice climb Colorado's frozen canyons, photograph Nova Scotia's coves, backpack in southern US wildernesses and munch on sugared tamarindo in the jungles of Mexico. But after three years living on the road and seeing the many wonders this continent had to offer, she chose the place she knew would fit an explorer looking for a lifetime of wild wonder: British Columbia. Dual citizenship in hand, she settled along the Powder Highway in the Selkirks and is making her home between four walls and deeply wooded mountains.
Please tag your images with #KootRocks on Instagram or Facebook to be featured in future stories.
(Original publish date in July 2017.)