Marshmallows, graham crackers, chocolate — check! Bonfire — check! Now do I have a ghost story to tell you?
Did you know that the Kootenay Rockies is home to over 20 ghost towns, all of which have since stopped their thriving existence but have left behind unique stories to tell? They might be gone but they are not forgotten.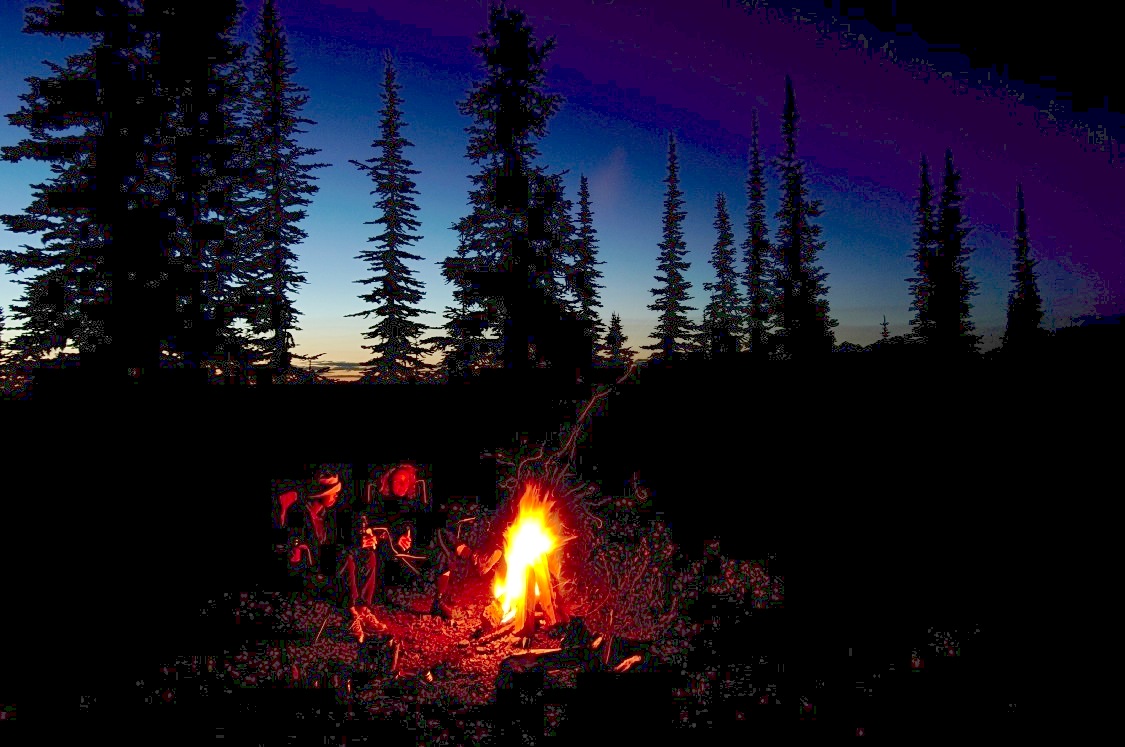 Enjoying a campfire in the Slocan Valley; photo by David Gluns
Steamboats and paddle-wheelers visited most of these communities (Beaton, Old Beaton, Arrow Park, Arrowhead, Comaplix and Renata) along the Arrow Lakes, but in the 1960s many of these communities were submerged beneath the waters of the lake as part of the construction of the Hugh Keenleyside Dam.  Several of these low-lying communities were physically moved to higher ground.  And, during the fall and winter months low water levels show evidence of these original locations.
A great read by local Nelson, BC author Anne DeGrace – writes about a fictional community of Bear Creek, which was on the historical settlement of Renata in her book "Treading Water".
One of the oldest settlements on Kootenay Lake is Sanca (Boswell), which was once a gold-rush town of 1,500 miners. Today it's home to the Glass House, constructed in 1952 with approximately 500,000 empty embalming fluid bottles.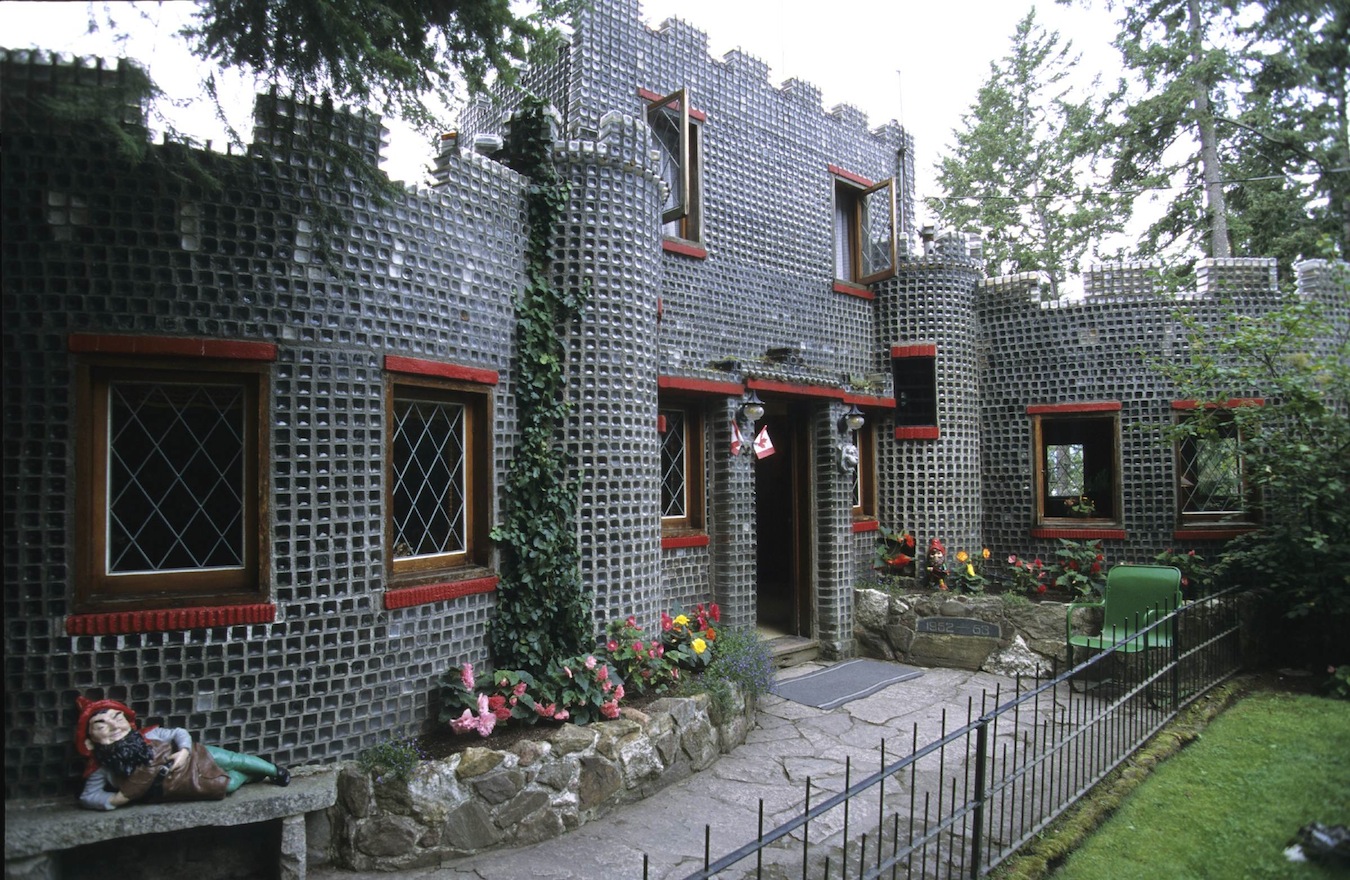 The Glass House in Sanca; photo by Don Weixl
Gold was also discovered at Fisherville in 1864, this area and Galbraith's Ferry (later known as Fort Steele) was a bustling flurry of activity when gold was discovered on the Wild Horse Creek.  Thousands of people journeyed there hoping to find the mother lode. As for Fisherville, the only remnants are old graveyards and mining activities, while Fort Steele Heritage Town re-lives the 1880s each and every day.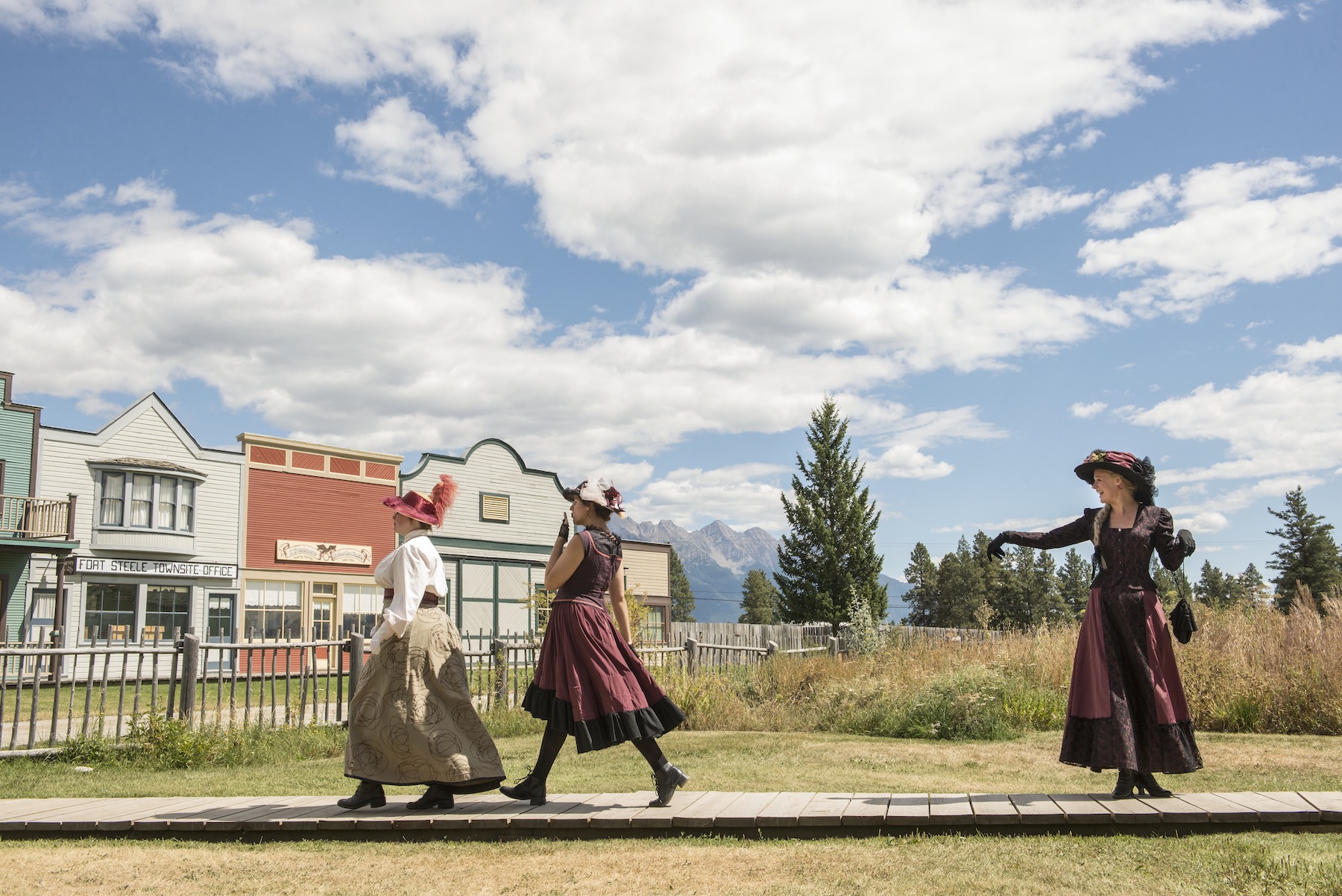 Fort Steele Heritage Town; photo by Kari Medig
The biggest boom was the community of Sandon. It was once the capital of the Silvery Slocan and the focus of world-wide attention. In the 1890s, Sandon sprang into existence as Canada's richest silver mining community with a population of approximately 5,000 boasting 85 brothels, 29 hotels, 28 saloons, several banks, 3 breweries, 2 railways and dozens of stores and businesses.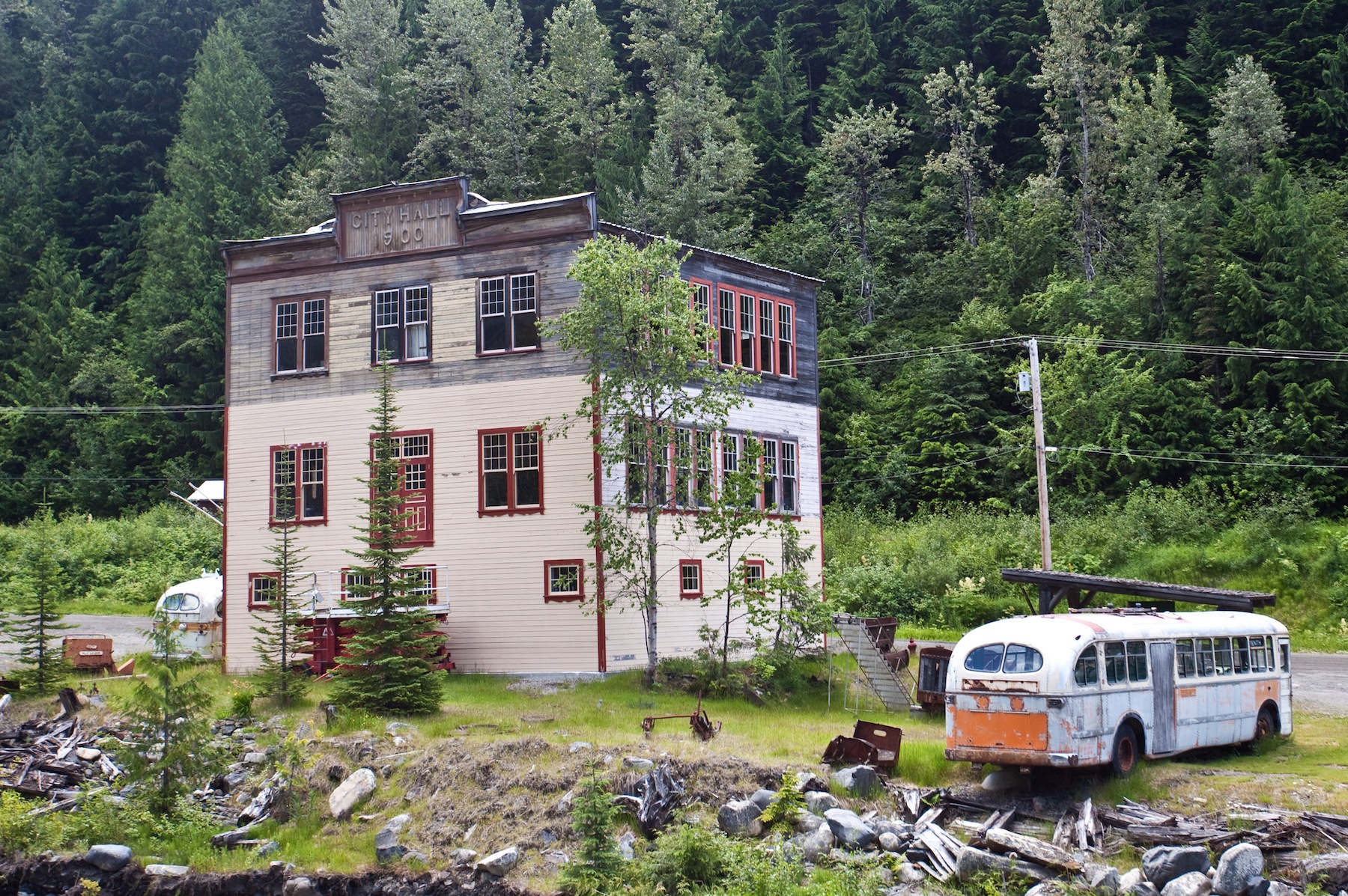 The ghost town of Sandon; photo by Andrew Penner
Sandon's demise started in 1899 with a series of labour problems, a devastating downtown fire, declining metal prices and the exhaustion of several major mines. Today, you can still see the original city hall, historic homes, the Silversmith Generating Station, Steam Train Exhibit and Sandon Museum.
Here's a full list of all our Kootenay Ghost Towns; be sure to explore our unique Kootenay historical culture.
Know Before You Go – Upcoming travel plans? Living in the mountains can come with unexpected changes in weather patterns. Even in the warmer months, it is very important to check highway conditions and travel advisories. Drive BC is a great resource with real-time webcams and road statuses. 
Related Stories
~ 4 Quirky Communities Along Kootenay Lake
~ 4 Reason to Drive BC' Hidden Route: The Slocan Valley
~ Easy Kootenay Hikes: To 360 Degree Vista Views
~ Funky Kootenay Fun Facts
~ Quirky Attractions Only Found in the Kootenays
~ Top 5 Family Picnic Spots in the Kootenays
Story by KootRocks Staffer (Shannon Harrison). Top/cover by Andrew Penner at Fort Steele Heritage Town.
Please tag your images with #KootRocks on Instagram to be featured in future stories.
(Original published date: July 21, 2016)