Here are our tips from a few Kootenay local explorers:
"Always take a headlamp into the backcountry. There are a hundred reasons you might get caught in the dark and this one item can make the difference between a safe exit and a lonely, cold night. Flip one of the batteries around so the light won't accidentally get turned on in your pack." ~ Matt Gunn (our GuestGrammer from October 2016)
"Do not attempt a long or difficult hike with brand new hiking boots. Blisters are day ruiners. Break in your new boots slowly with shorter hikes and wearing them around the house. Also! Don't forget your Birkenstock sandals or comfiest shoes to change into for the drive home. Best. Feeling. Ever." ~ Rhiannon  (KootRocks Staffer) 
"Expect the unexpected and be prepared for it. Weather in the mountains can change in seconds. I would always rather have something and not need it, than need something and not have it." ~ Kieran Wood (our GuestGrammer from March 2018)
"Always tell someone where you are going (and stick to the plan) before you go exploring, as there is seldom cell coverage in our backcountry." ~ Heidi (KootRocks Staffer)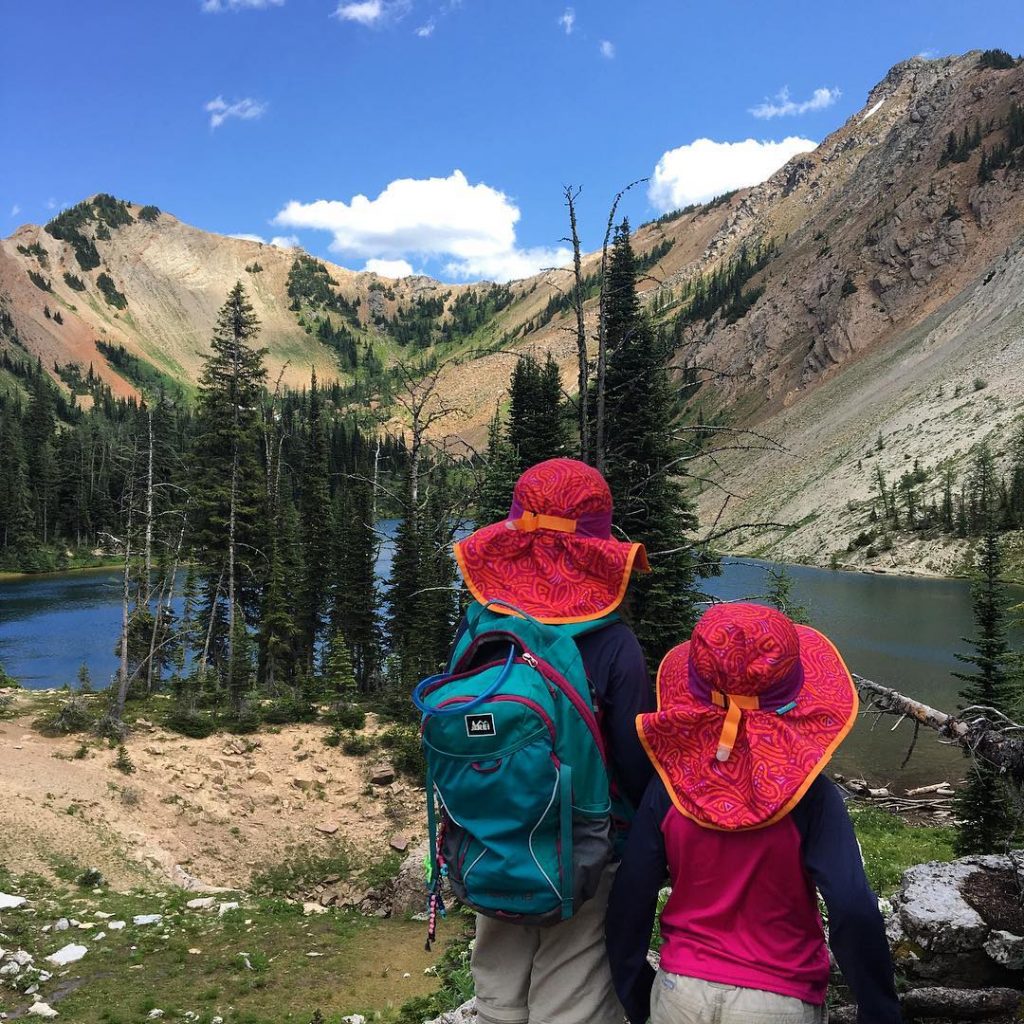 "Always know the skill, comfort level, experience, and gear of anybody accompanying you into the wilderness. You are responsible for each other." ~ Cory Strom (our GuestGrammer from September 2017)
"I always add fresh duct tape to my hiking poles each season. Duct tape is the best for mending anything in a pinch and it is waterproof. Dental floss is another great option, it's super light-weight to carry and so strong & durable if you need to tie anything up." ~ Shannon (KootRocks Staffer)
"Before I pack my backpack I like to organize all the contents on the floor so I take everything I need and nothing I don't." ~ Drew Leiterman (our GuestGrammer from April 2018)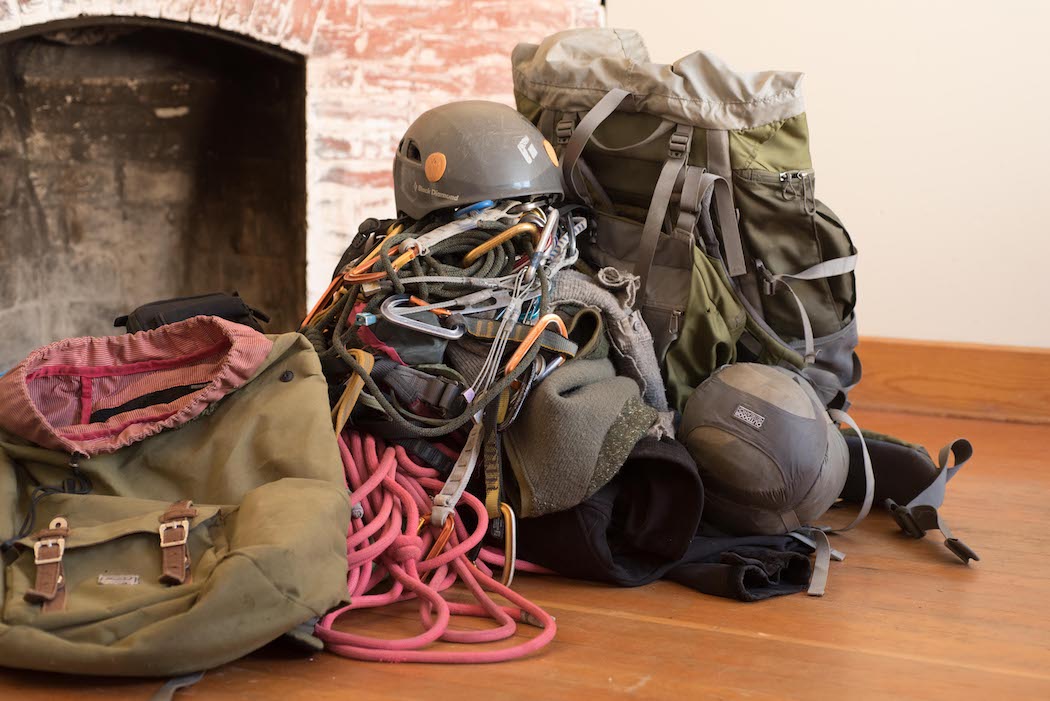 "Always carry water and some snacks (chocolate is a great warmer-upper if conditions are chilly; or a celebratory treat once you've reached the summit), in case you end up being out for longer than expected… and to check for wood-ticks upon your return (for you and your furry friends)." ~ Bonnie (KootRocks Staffer)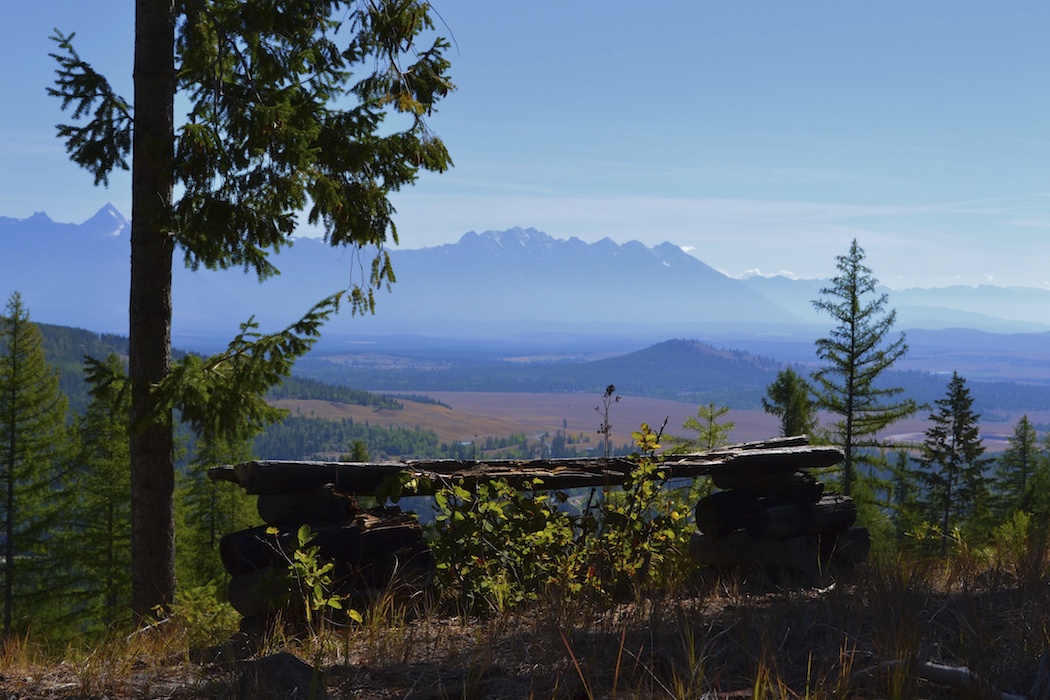 "Pack all the toys! Spring is the best time to do multi-sport days, go backcountry skiing in the morning and play a round of golf in the afternoon. Or go sledding on Saturday and mountain biking on Sunday."  ~ Andy Brown (our GuestGrammer from February 2017)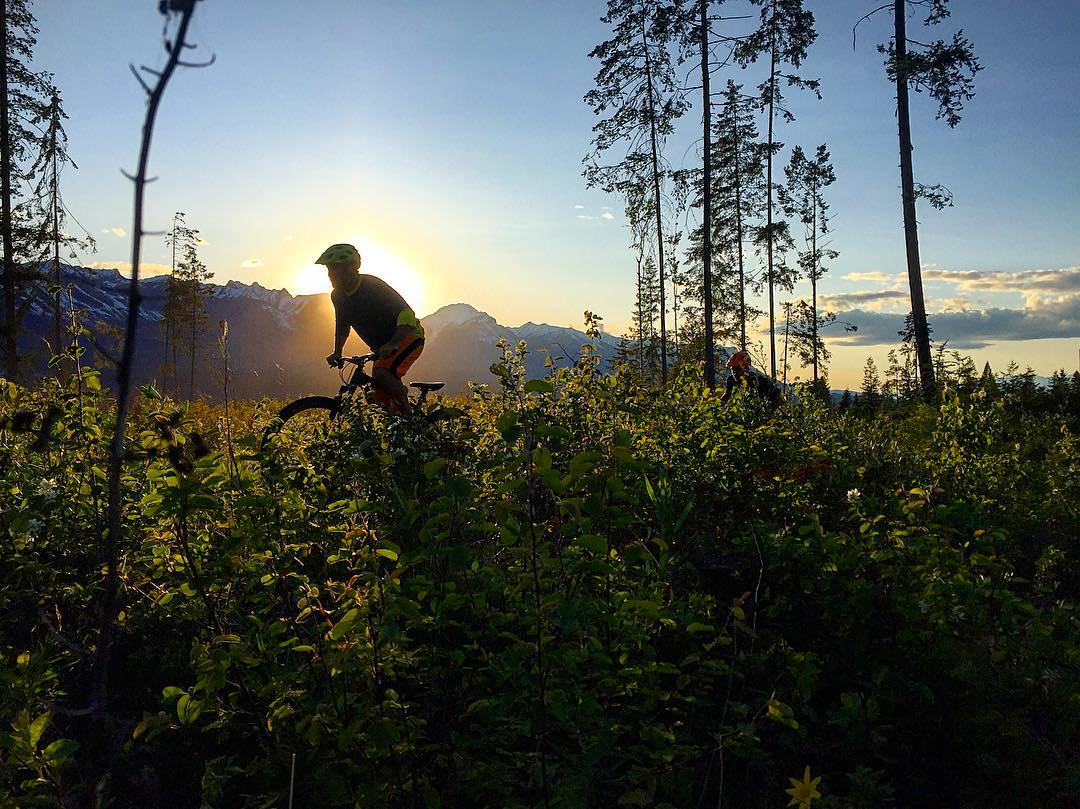 "You never know when you are going to bump into a black bear or a grizzly. You could be adventuring in the backcountry for years and never run into one and then one day… boom, the encounter happens. There are lots of them in the Kootenays. Bear spray is a must-have but the most important is to make noise, especially when traveling fast on a mountain bike or when approaching a creek. Let the bears know you are there."~ Emilie (KootRocks Staffer)
"Research your trip, route and access thoroughly. Road and trail conditions change year to year and sometimes month to month. Always have a Plan B if things don't work out!" ~ Steve Tersmette (our GuestGrammer from February 2018)
The KootRocks staff also recommend the 'Kootenay Rockies Backroad Mapbook', which can be purchased prior to your trip (or in-region) — we use it all the time. Not only does it have every 4×4 backcountry road and trail location, it also offers accurate information on trails, fishing, camping and paddling options for the entire region.
Be safe and have fun!
~ Take extra time to research and plan your trip in advance. Many of our tourism businesses and services have adopted new COVID-19 protocols and changes to their schedules or policies to ensure your safety. You'll want to become familiar with them ahead of time.
~ If you normally travel with extended family or with several friends, consider travelling in a smaller group. Travelling with fewer people makes it easier for you to practise physical distancing in public, and may have less of an impact on the destination.
~ Consider a slower travel pace to help curb the spread. Instead of checking in and out of multiple destinations during one trip, choose one or two destinations and one/two accommodation properties for your entire trip (and explore all the things to do & see nearby).
Related Stories
~ 3 Legendary Kootenay Hikes – You May Have Never Heard Of
~ Best Summit Hikes in the Kootenays
~ Easy Kootenay Hikes: To 360 Degree Vista Views
~ Family-Friendly Backcountry Adventures in the Kootenays
~ Hidden Waterfalls in the Kootenays
~ Multi-generational Family Hiking in the Kootenays
~ Outdoor Adventures: Unique to the Kootenays
~ Out Your Back Door: Kootenay Community Treks
~ Tips: How to be a Safe & Responsible Traveller