Towering mountains, lush dense forest and the inherent tranquility of the Kootenay Rockies region make these wellness retreats the perfect places to re-connect with both yourself and the natural world. Whether you're looking to renew your spirit from hiking mountain trails, mindful meditation or guided workshops, any of these "Kootenay Retreats" will be sure to nourish your soul.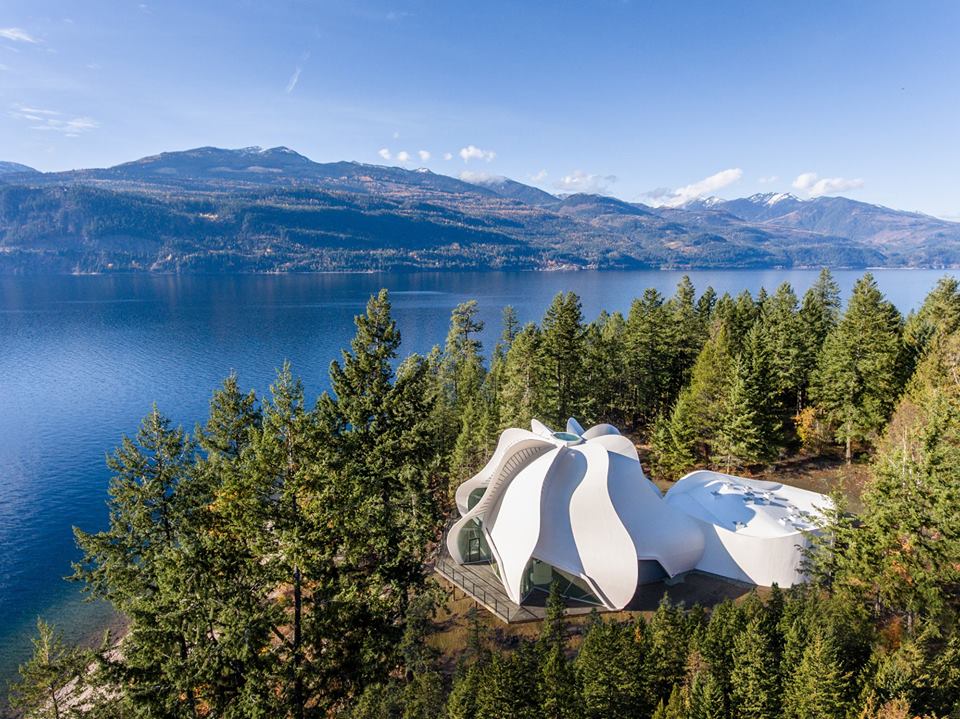 The Temple of Light at the Yasodhara Ashram on Kootenay Lake; photo courtesy of the Ashram

Mountain Trek Health & Wellness Retreat
Overlooking the vast waters of Kootenay Lake and the Purcell Mountains is Mountain Trek, located in Ainsworth Hot Springs (north of Nelson) and rated the #1 health retreat in the US and Canada. This fitness retreat and wellness spa has all the amenities to let you focus on the health of your body and mind. Featuring daily guided hiking on local trails, chef prepared cuisine, sunrise yoga, and a state of the art spa.  (Mountain Trek will open their doors in Sep 2020, due to COVID.)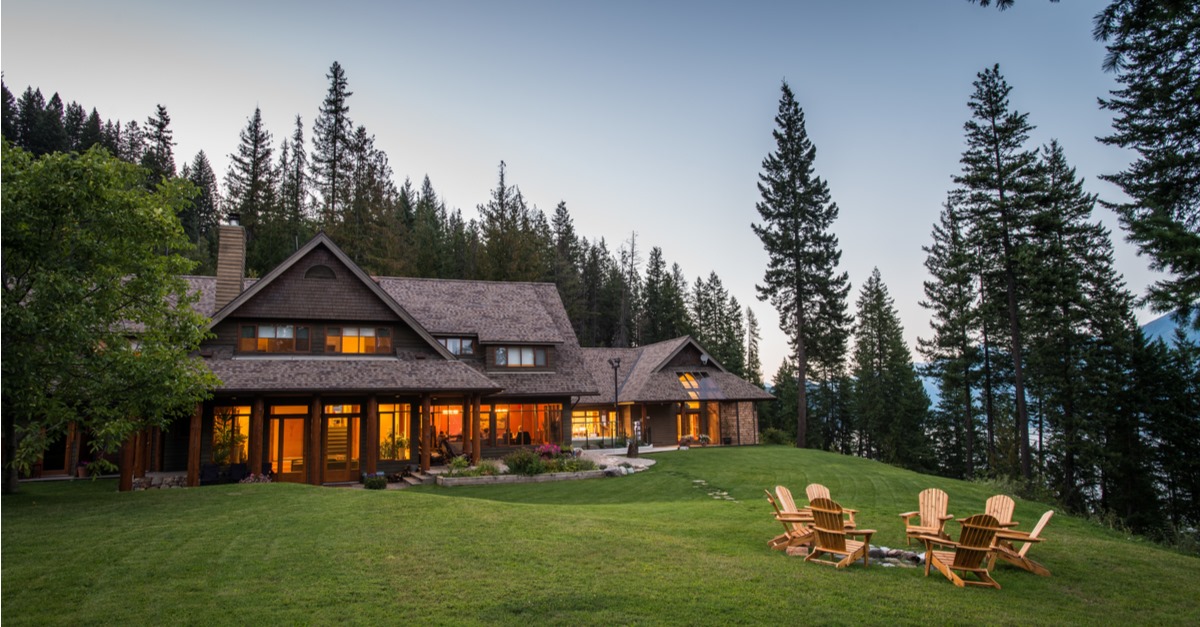 Mountain Trek Retreat; photo courtesy of the Health & Wellness Retreat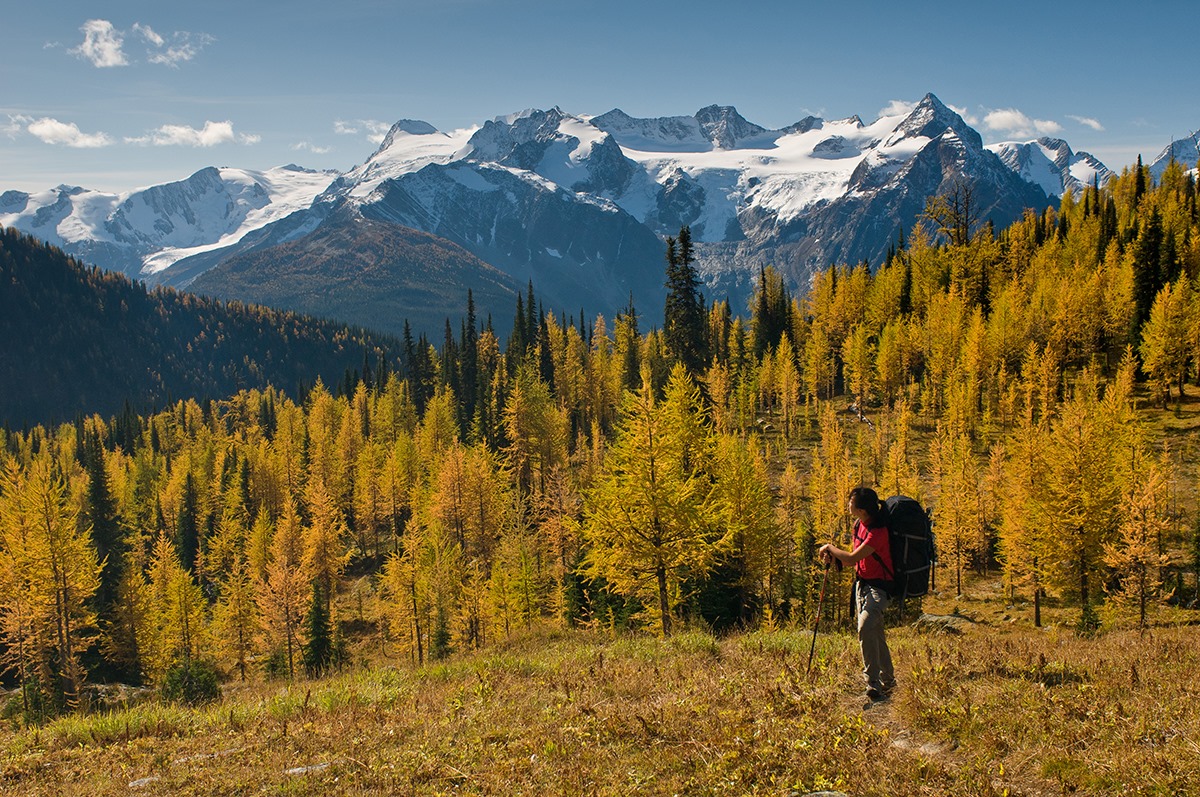 Nearby hiking; photo courtesy of Mountain Trek Health & Wellness Retreat
Quantum Leaps Lodge & Retreats
Quantum Leaps is located northwest of Golden, along the winding Blaeberry River on eleven acres of forest dotted with cabins and lodging, including a 26′ Teepee available for accommodation. This spiritual retreat offers programs focusing on yoga, meditation, living spiritually and reconnecting to nature.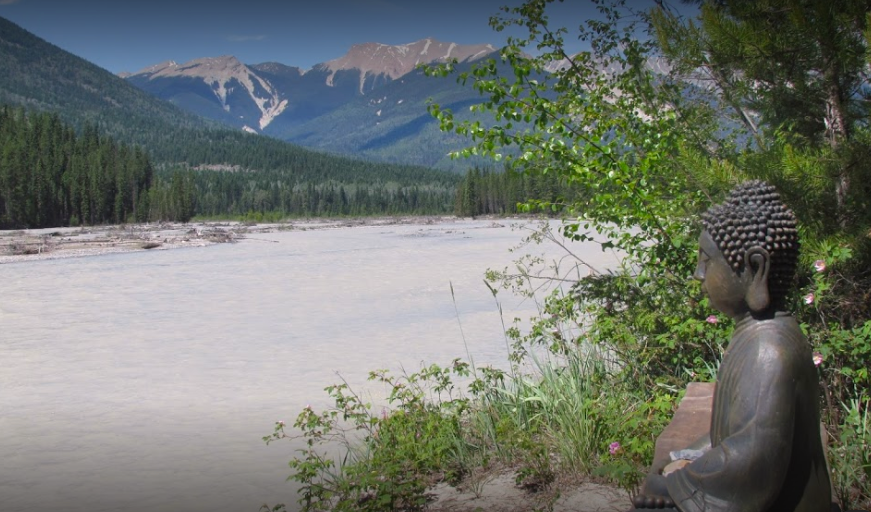 Looking out to the Blaeberry River from the Retreat; photo courtesy of Quantum Leaps Lodge & Retreat

The Sentinel – Lakeside Retreat & Wellness Centre
Whether your wellness journey is spiritual or physical in direction, The Sentinel offers both guided wellness programs, and customised retreats to suit your needs. Located in the quaint town of Kaslo, this retreat offers a quiet space for rejuvenation, and many options for relaxation including massage, quiet yoga and meditation spaces, and never-ending lake views. Unwind after a day of adventure with a soak in the cedar wood hot tub, looking out at picturesque Kootenay Lake.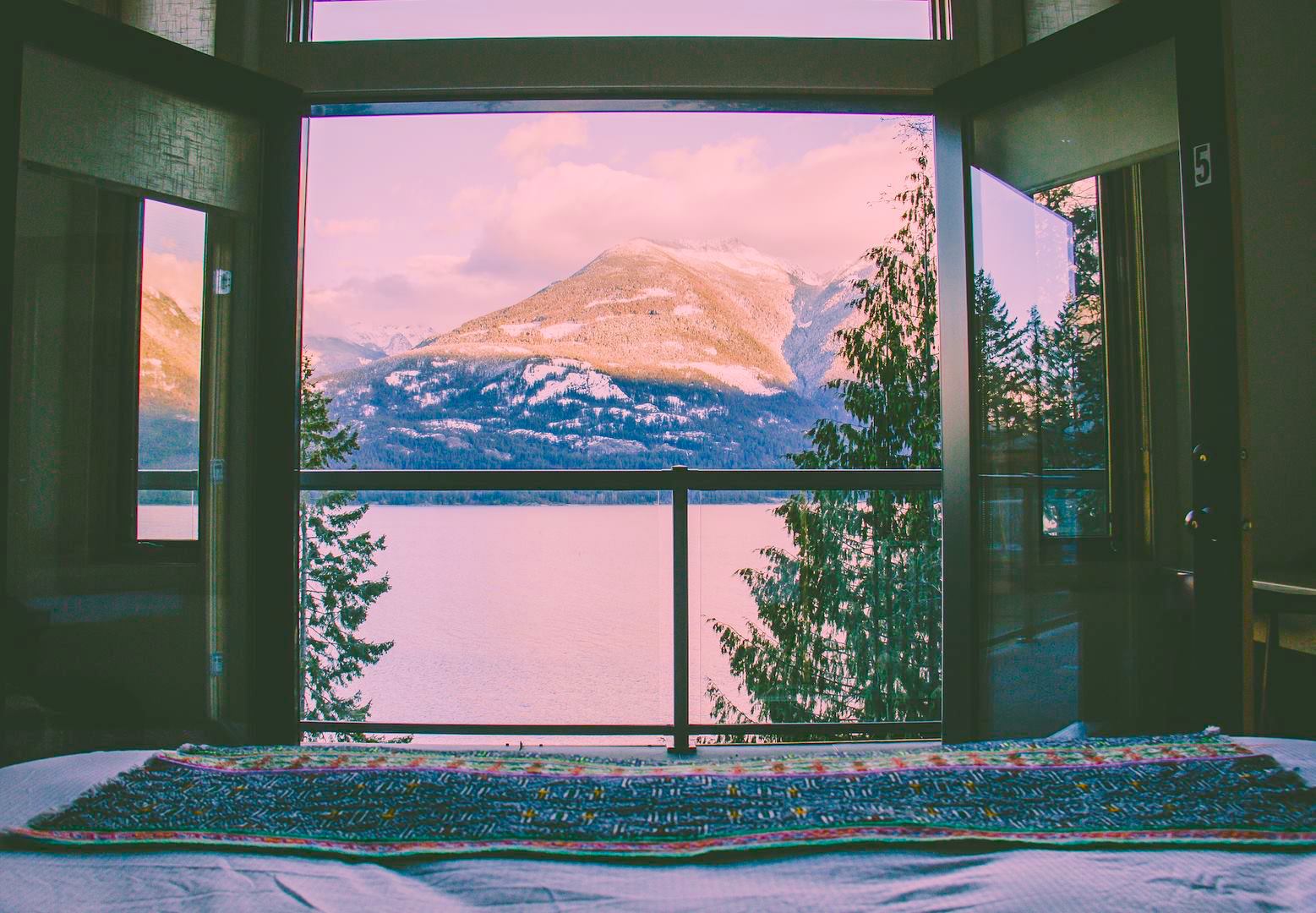 Views of Kootenay Lake from your room; photo courtesy of The Sentinel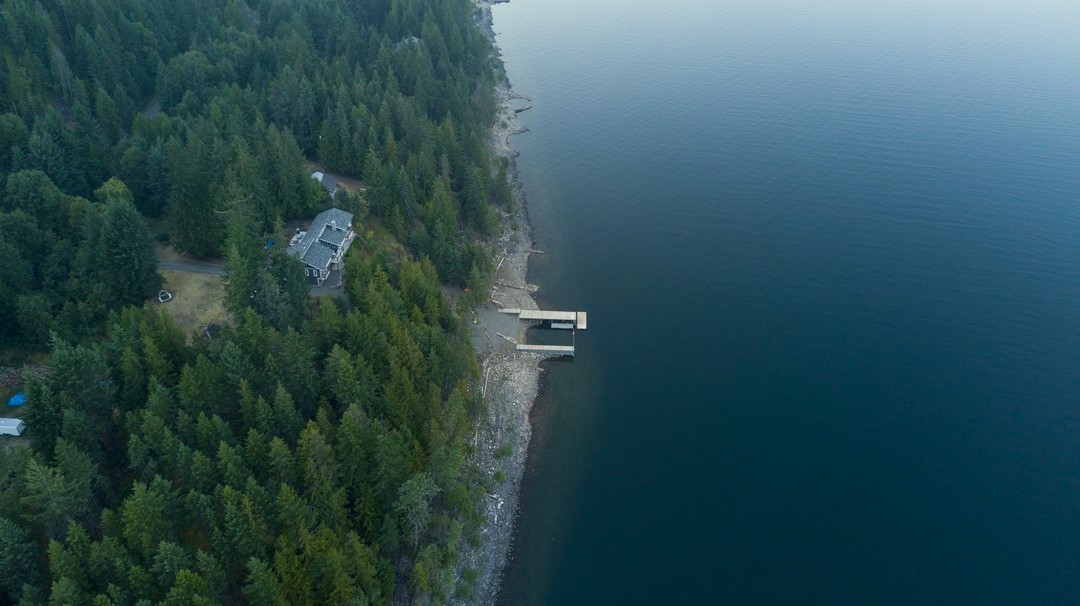 Tucked away, yet walking distance to Kootenay Lake; photo courtesy of The Sentinel

Yasodhara Ashram Yoga Retreat & Study Centre
The Yasodhara Ashram is a yoga retreat and study centre situated within the forests of Kootenay Bay, on the East Shore of Kootenay Lake. Founded in 1963, the Yasodhara Ashram studies the teachings of Kundalini and Karma yoga, with programs offering time and space for personal reflection, community events and daily workshops.  (The Yasodhara Ashram is closed until 2021, due to COVID.)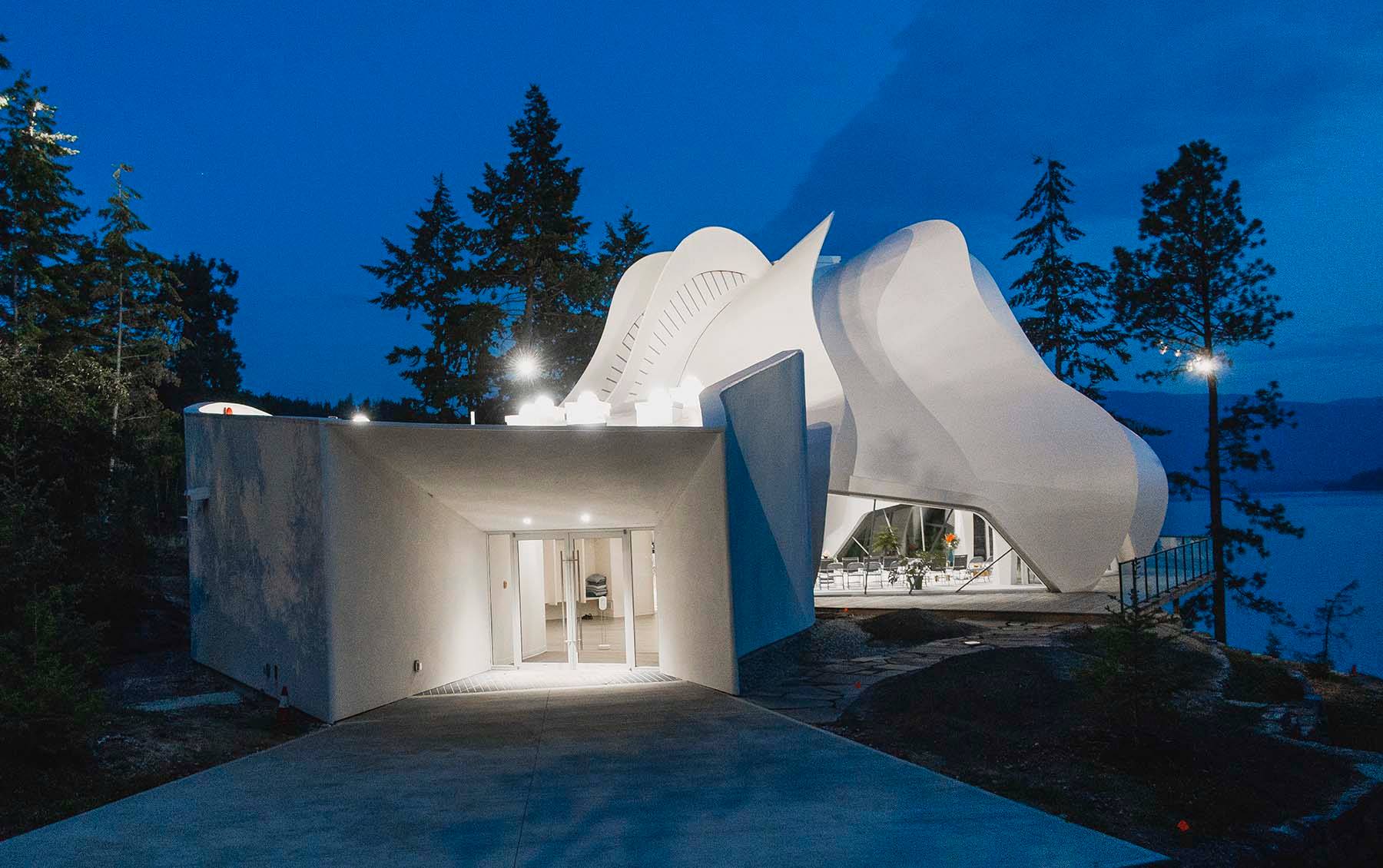 The Temple of Light facility is also available for business retreats/meetings; photo courtesy of the Yasodhara Ashram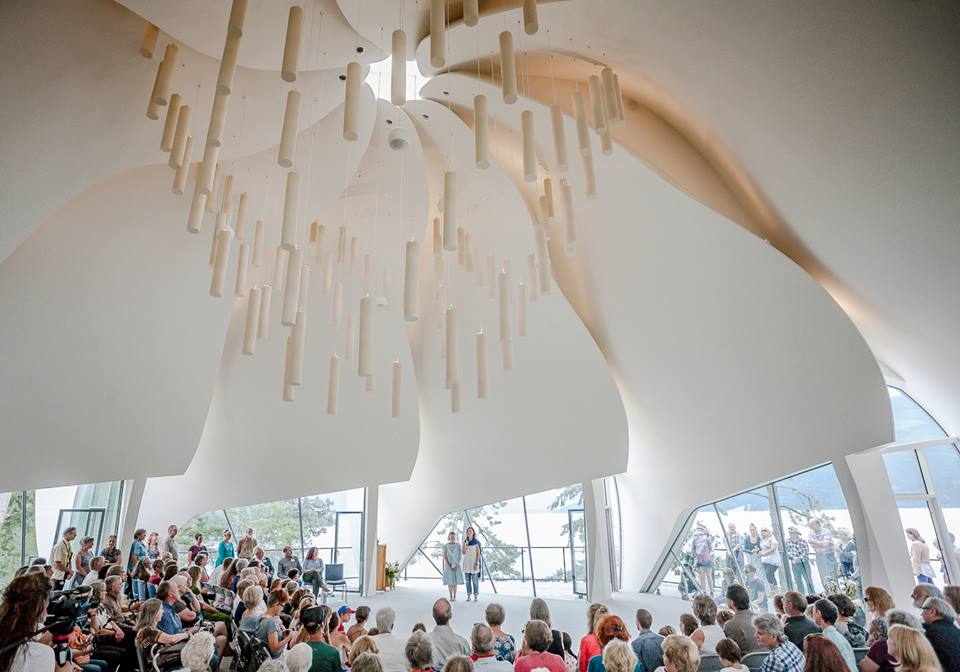 The interior of the Temple of Light; offering tranquil surroundings; photo courtesy of Yasodhara Ashram

~ Take extra time to research and plan your trip in advance. Many of our tourism businesses and services have adopted new COVID-19 protocols and changes to their schedules or policies to ensure your safety. You'll want to become familiar with them ahead of time.
~ If you normally travel with extended family or with several friends, consider travelling in a smaller group this summer. Travelling with fewer people makes it easier for you to practise physical distancing in public, and may have less of an impact on the destination.
~ Consider a slower travel pace this summer to help curb the spread. Instead of checking in and out of multiple destinations during one trip, choose one or two destinations and one/two accommodation properties for your entire trip (and explore all the things to do & see nearby).
Related Stories
~ 4 Quirky Communities Along Kootenay Lake
~ Beach Vacation in the Kootenay Rockies
~ What's Open in the Kootenay Rockies? (2020 Summer/Fall)
Words by Ashley Voykin.  Cover/top photo courtesy of Yasodhara Ashram on Kootenay Lake (in Kootenay Bay, BC).
Ashley Voykin is a landscape and outdoor adventure photographer in the West Kootenays. Her work focuses on big mountains, small towns and exploring those spaces. Committed to capturing local landscapes in a new way, she can often be found chasing Northern Lights late into the night and finding new views of endless lakes and mountains around the Kootenays.
Please tag your images with #KootRocks on Instagram or Facebook to be featured in future stories. 
(Original published date in October 2019.)