That vacation you're planning? That's not going to help you relax. You've jammed packed your itinerary by scheduling an earlier morning guided hike, followed by a mountain bike tour, followed by a tee time, followed by a wine or craft beer tasting, followed by five-course dinner reservation, followed by an art show, followed by a concert — and you haven't even unpacked your bags yet.
This isn't the office. Your over-productivity holds no value when it comes to quiet vacation. Or, at least, that's how vacations used to be. With all the madness of digital life and busyness swirling around our daily schedules, it's time we reclaim the right to the 'do nothing' vacation.
Take the name of this vacation type literally: If your time to unwind includes more dates in your calendar than arrival and departure times, then you could be doing it wrong.  Some 'experts' even say the activities in a single day of a soothing vacation shouldn't require no more than 500 calories.
Can you do it? Can you shut down your schedule and just relax? I'm betting, with a little guidance, you'll catch on — even love it. Here are four ideas to properly 'Un-Plug and Relax' in the Kootenays:
#1 – SOAK IN THE SOLITUDE
Shhh…the birds are talking. Kootenay people know the value of peace and quiet; after all, we've chosen to live geographically 'away from it all' — away from traffic jams, noise pollution, crowded city centres and digital overload.
Your agenda: Find a secluded, cozy cabin
The Logden Lodge offers all-creature-comforts-cabins on 42-acres of private forest land in Ymir, a small town not far from Nelson, BC. "Our cabins are deliberately set apart from one another so no matter if you're the only ones there or not, you feel alone," say owners, Paul and Annelies. The year-round creek may be the only sound you hear during the entirety of your stay.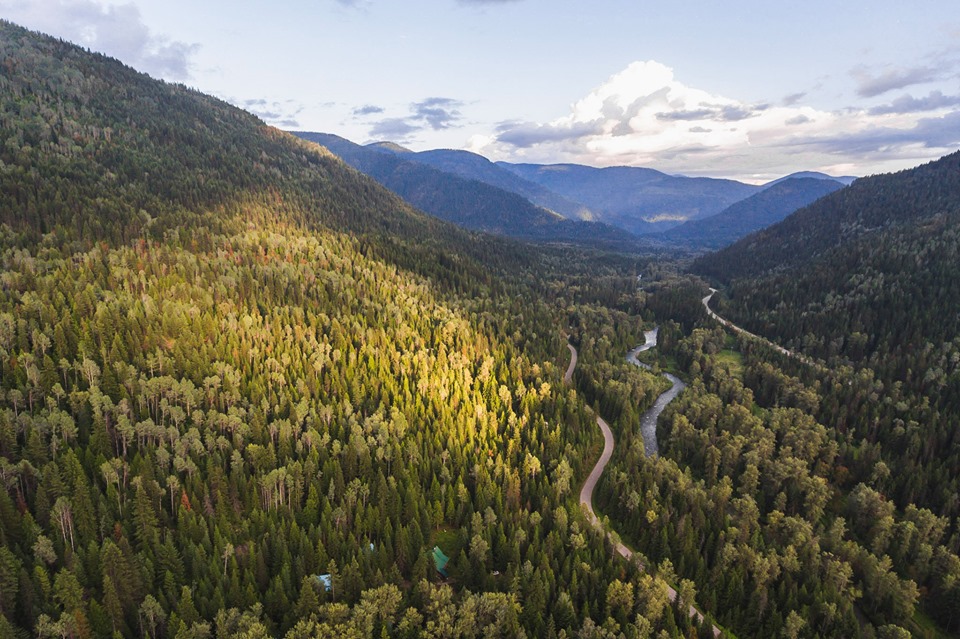 Soak in the solitude; photo courtesy of the Logden Lodge
Another option, is Emerald Lake Lodge. This lodge is not only right inside Yoho National Park, it's on its own 'private island'. With windows filled with views of glacial-fed Emerald Lake and the mountains that ring it, you don't even have to step outside to enjoy the views.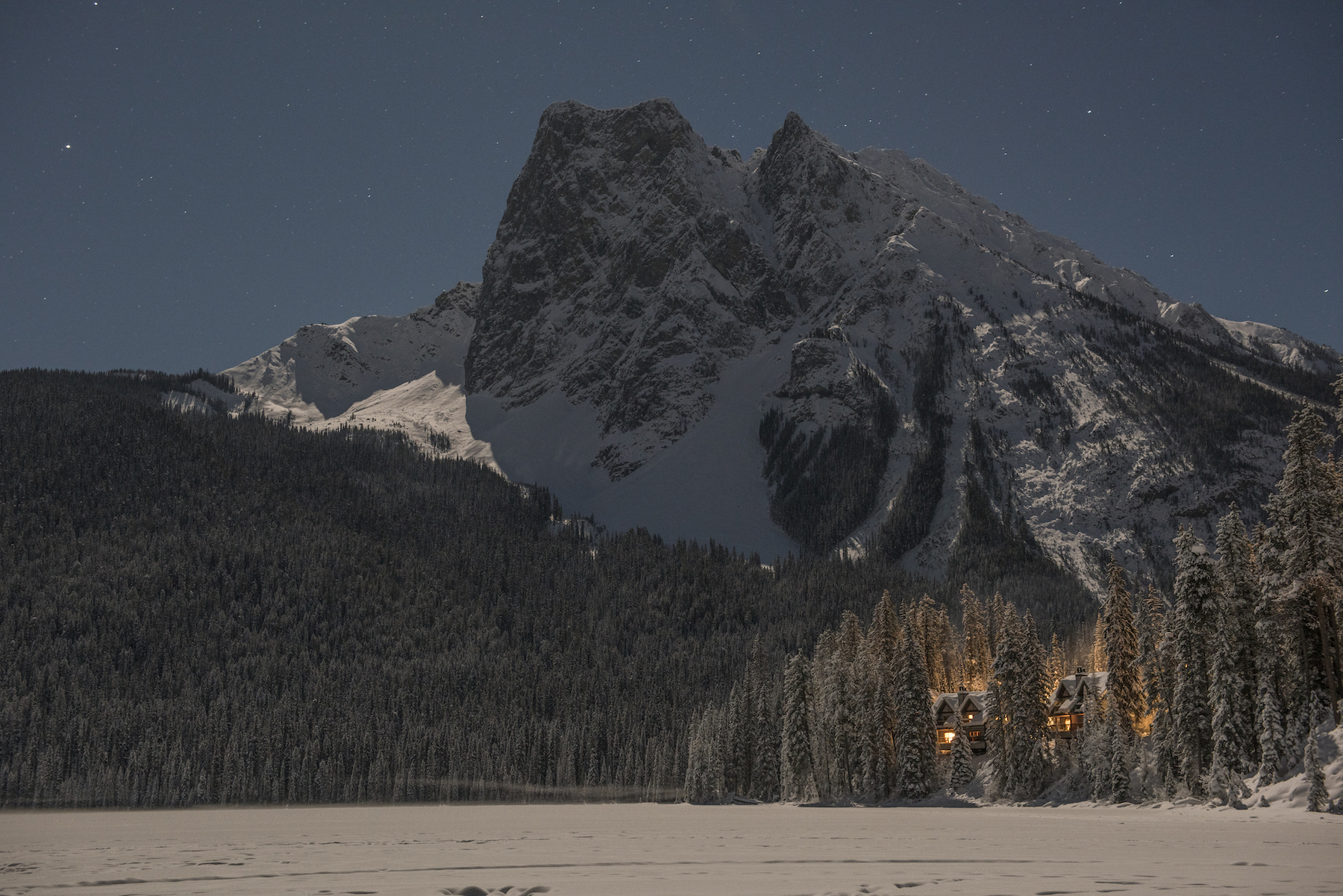 Snowy Emerald Lake Lodge; photo by Kari Medig
#2 — SOAK UP THE SUN
Bring a book to relax with, or don't and veg your mind as well as your body. You're going to spend all day watching the water from a shoreline of one of the region's many freshwater lakes. Go ahead and get in and lounge on a personal pool float or a lounge chair.  Either way, sun will be plentiful; deadlines will not. 
Your agenda: Grab a lounge chair and just soak up the rays
At Island Lake Lodge near Fernie, BC you'll be able to get some fabulous 'vitamin D' on your lodge balcony or next to their private lake (Island Lake) in one of their adirondack chairs.  Eyeing up the spectacular Canadian Rockies mountains is just an added bonus.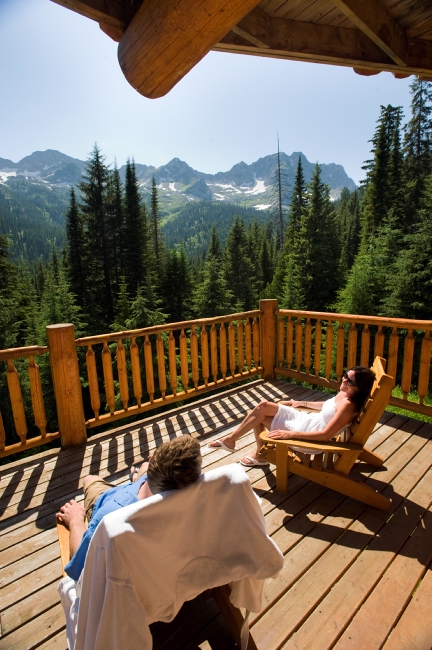 Relaxing on your private balcony at Island Lake Lodge; photo by Dave Heath
Another option, is take the gondola up to the top of Kicking Horse Mountain Resort – trek to a private location and get into your favourite book.  At 2,357-m. (7,700 ft.), it's just you, the mountains and Mother Nature.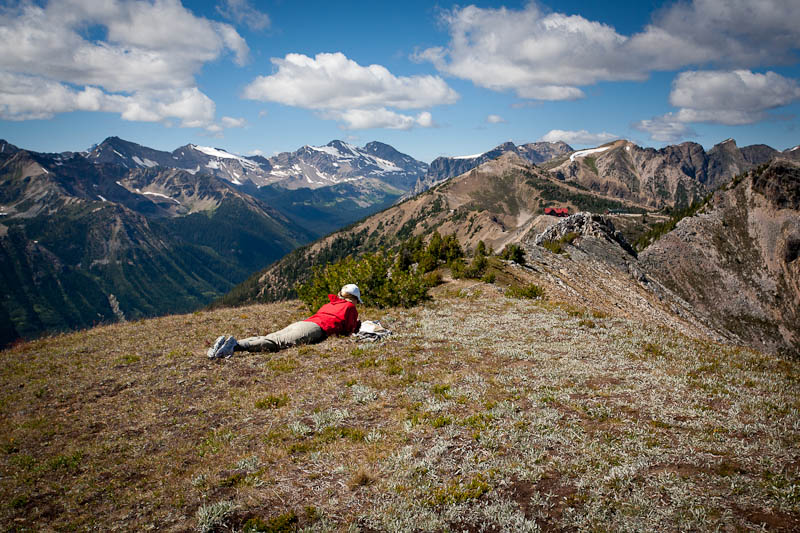 A top of Kicking Horse Mountain Resort; photo by Claire Dibble
#3 — SOAK IN REJUVENATING HOT WATER
The world over knows that soaking in hot water is synonymous with relaxation — and you'd be hard-pressed to find a better spot than the Kootenays.  The region is so well-known for their revitalizing hot springs.
Your agenda: Get the most out of pampering yourself 
Ainsworth Hot Springs Resort features a unique horse-shaped cave with falling mineral waters that form into a pool, providing a natural steam bath. Tap into the therapeutic potential with an overnight at the Resort.  Get a bird's eye-view of Kootenay Lake and the Purcell Mountains while soaking in soothing mineral waters. (Access to the mineral hot springs pools are available to overnight guest at Ainsworth Resort, beginning Sep 4 from Wed to Sun.)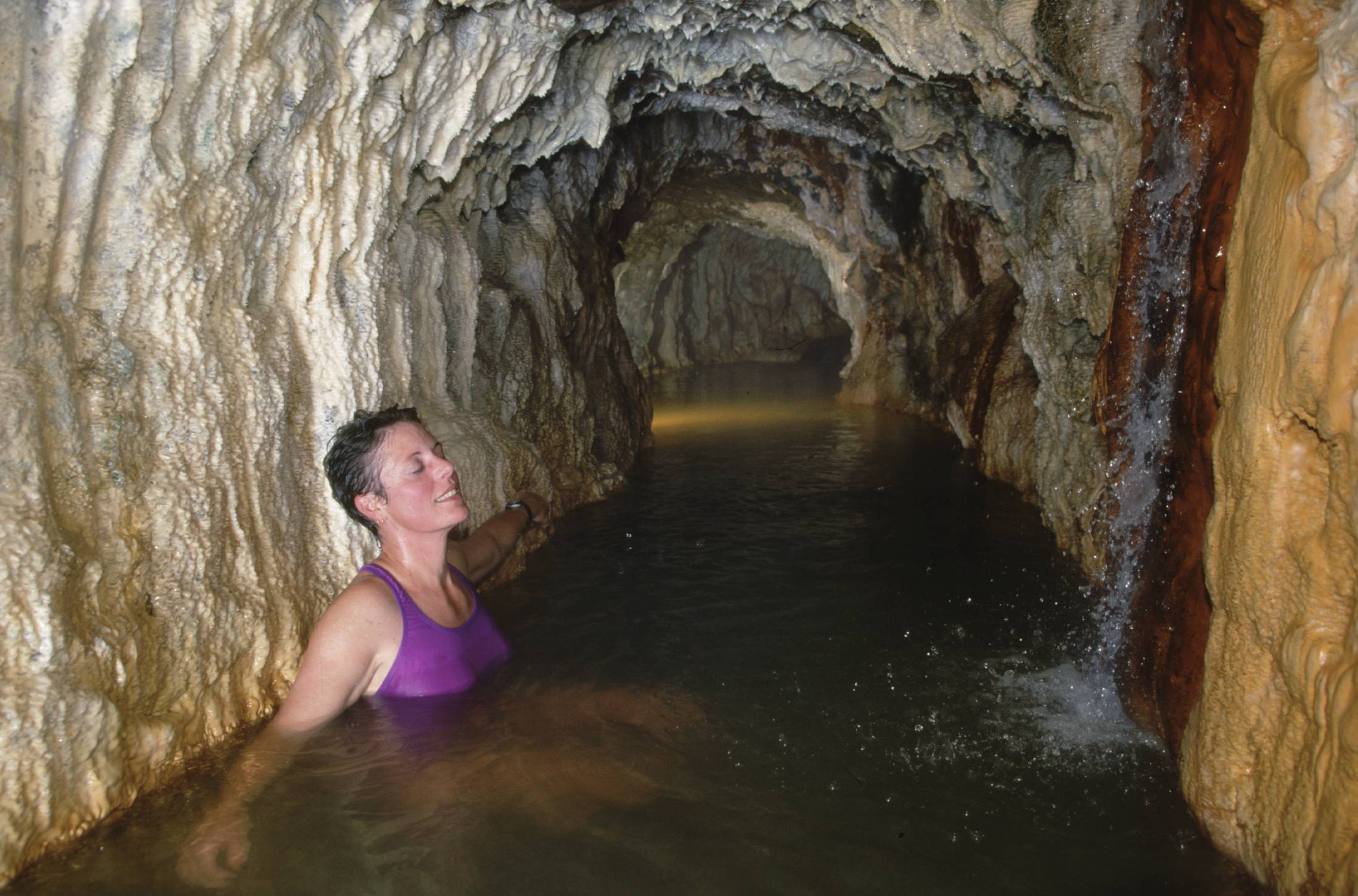 The Caves at Ainsworth Hot Springs; photo by Don Weixl
Another option is Halcyon Hot Springs Resort. Indulge in their warm soothing, therapeutic water – while taking in the incredible views of the Arrow Lake and Monashee Mountains. (Access to the mineral hot springs pools are available to overnight guest at Halcyon Resort.)
Halcyon Resort & Spa; photo courtesy of Halcyon Hot Springs Resort Village & Spa
#4 — SOAK UP THE VIEWS
Monashees. Purcells. Selkirks. Canadian Rockies. Kootenay Lake. Arrow Lake. Columbia Lake. Lake Windermere. Elk. Deer. Sheep. Salmon. (Need I continue?) Summits or shorelines, wildlife or flora: whatever you fancy, if you want to lounge in one spot and watch it pass by, that's perfectly acceptable here.
Your agenda: Find a remote spot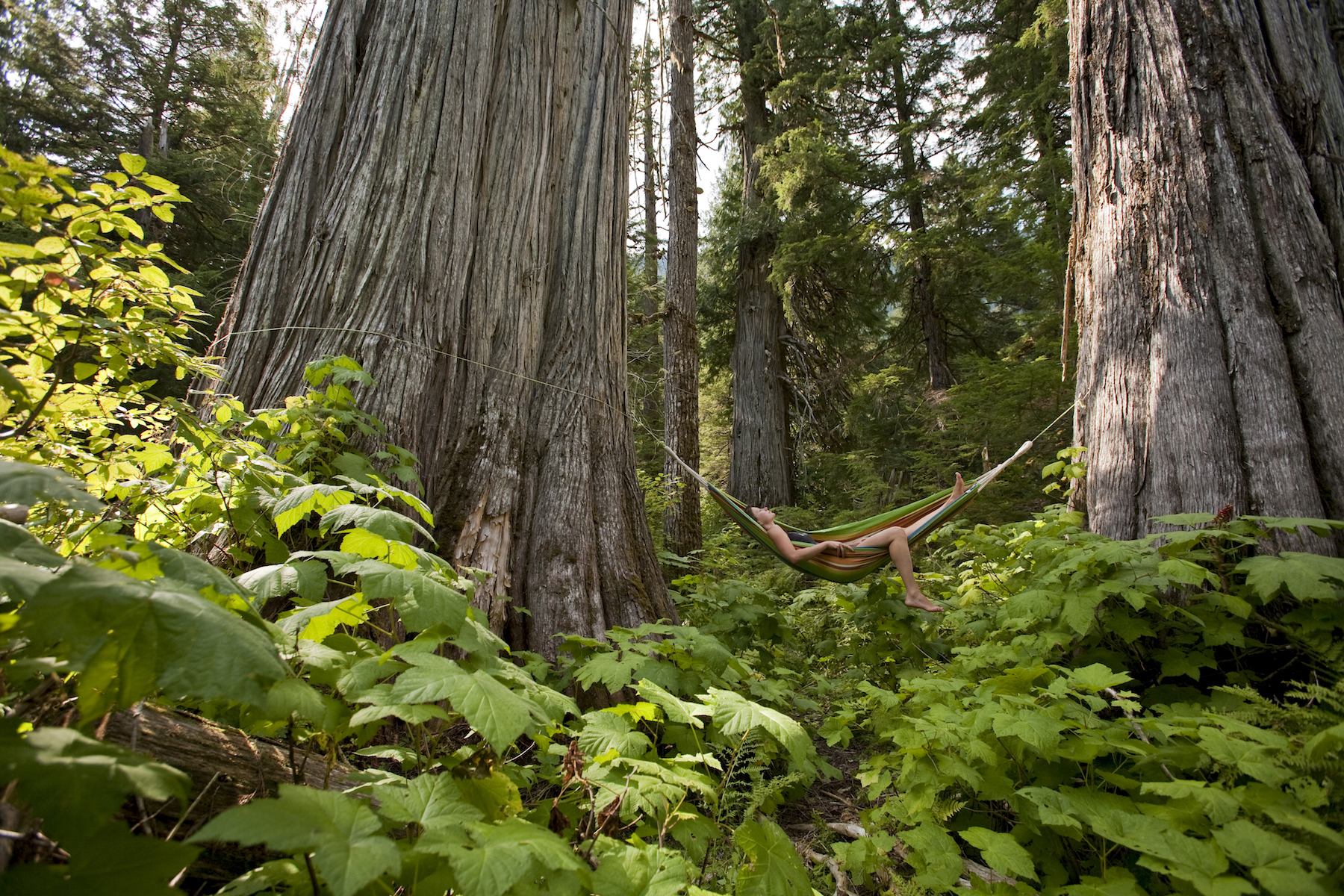 Discover the giant cedar trees near Kaslo; photo by Lucas Jmieff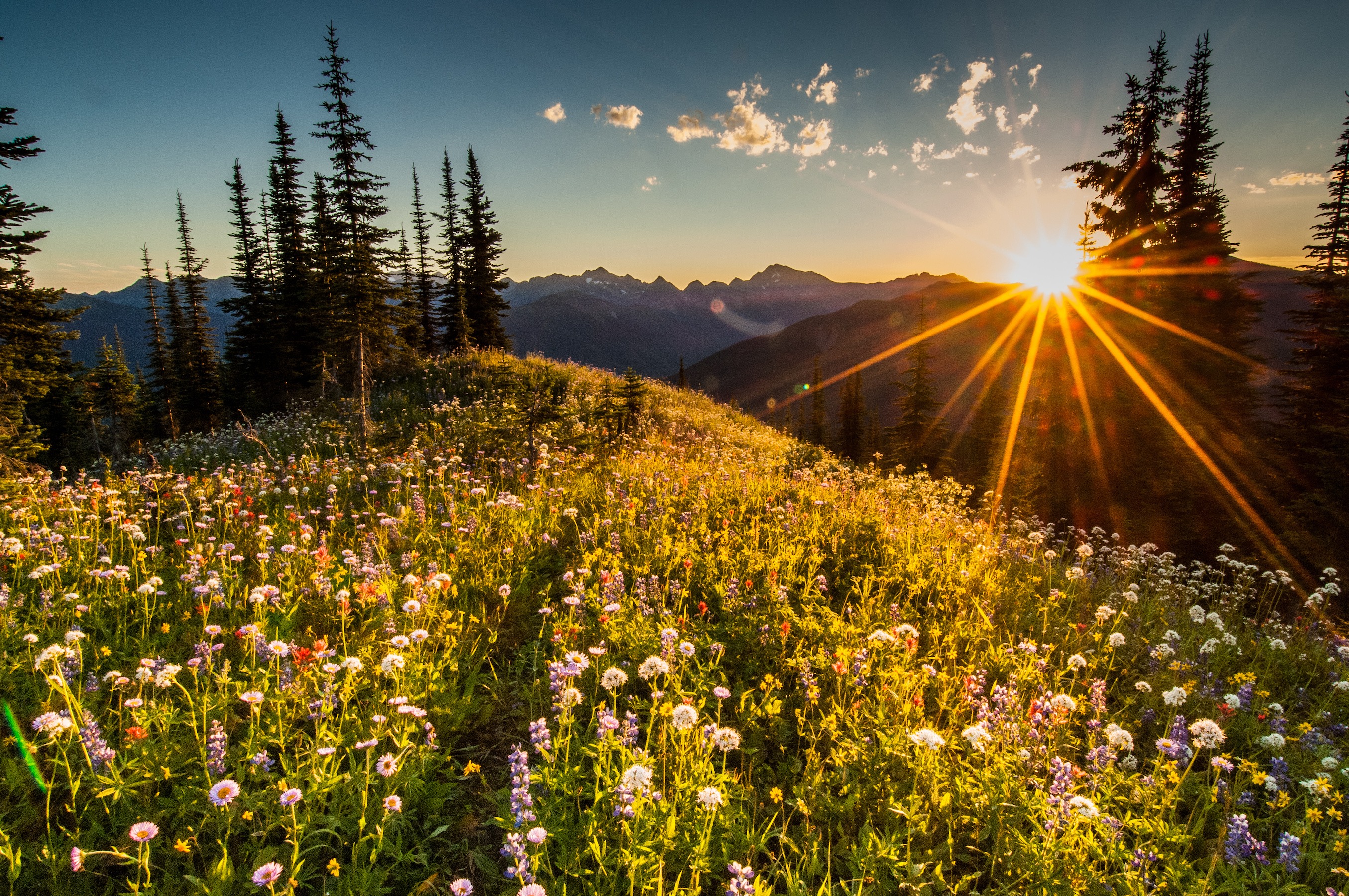 Find yourself in a field of wildflowers in the Selkirk Mountains; photo by David Gluns
If you take this route, congratulations: you are officially a 'Kootenay laidback' vacation pro. Now let's get back to relaxing!
~ Take extra time to research and plan your trip in advance. Many of our tourism businesses and services have adopted new COVID-19 protocols and changes to their schedules or policies to ensure your safety. You'll want to become familiar with them ahead of time.
~ If you normally travel with extended family or with several friends, consider travelling in a smaller group this summer. Travelling with fewer people makes it easier for you to practise physical distancing in public, and may have less of an impact on the destination.
~ Consider a slower travel pace this summer to help curb the spread. Instead of checking in and out of multiple destinations during one trip, choose one or two destinations and one/two accommodation properties for your entire trip (and explore all the things to do & see nearby).
Related Stories
~ Beach Vacations in the Kootenay Rockies
~ Easy Kootenay Hikes: To 360 Degree Vista Views
~ Hidden Waterfalls in the Kootenays
~ What's Open in the Kootenay Rockies (2020 Summer/Fall)
Words by Gina Begin.  Cover/top photo by Lucas Jmieff.
Gina Begin – Although she's a Florida girl, exploration called her away after the final bell of her high school career. On a quest to reach the distant adventures of North America, she lived in her car, traveling to ski the backcountry of Alaska, sleep under the northern lights in the Yukon Territory, ice climb Colorado's frozen canyons, photograph Nova Scotia's coves, backpack in southern US wildernesses and munch on sugared tamarindo in the jungles of Mexico. But after three years living on the road and seeing the many wonders this continent had to offer, she chose the place she knew would fit an explorer looking for a lifetime of wild wonder: British Columbia. Dual citizenship in hand, she settled along the Powder Highway in the Selkirks and is making her home between four walls and deeply wooded mountains.
Please tag your images with#KootRocks on Instagram or Facebook to be featured in future stories.
(Original published date in October 2018.)