# 1 — Easy: Vicky's View (Nakusp)
Seated placidly on the banks of Upper Arrow Lake, the town of Nakusp has straddled the watery divide between the Monashee and Selkirk Mountains since the time of sternwheelers. First settled in 1892, the 1,574-person town gets its name from the Sinixt First Nation, the valley's original inhabitants. As does the broad-shouldered hulking peak above it, called Mount Kuskanax. It looms large over the abundance of natural hot springs Nakusp's lowlands are rich with.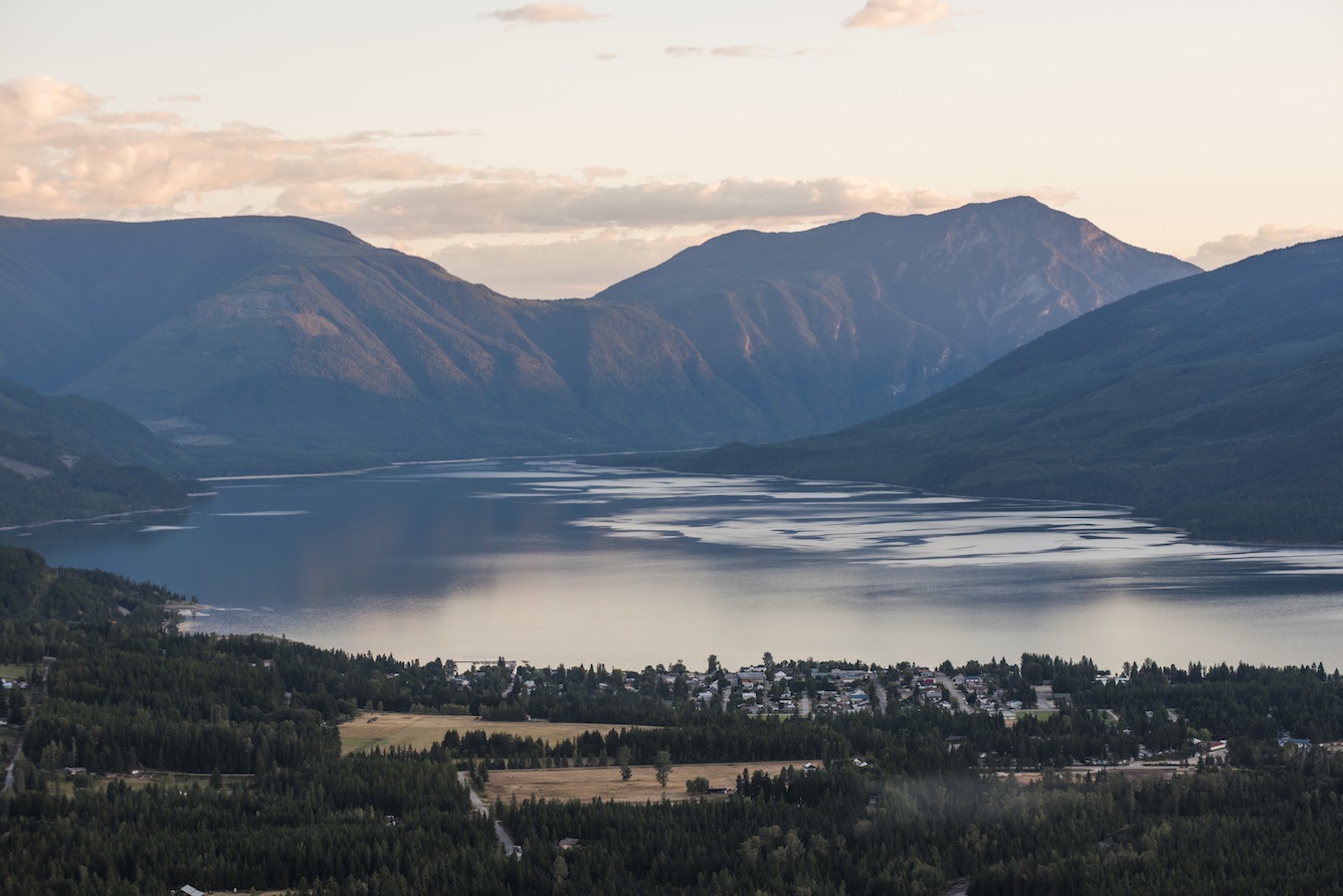 Looking out to the Village of Nakusp, the Upper Arrow Lake and the Monashee Mountains; photo by Kari Medig
To get a view of it all in one frame, follow Hot Springs Road up the Kuskanax mountainside until you reach the loamy 1.5 kilometre forest throughway that leads gently to Vicky's View. Emerge from a canopy of lush fir trees for a vista of the entire town, the brooding Monashees and the glassy water stitching it all together in one complete tableau.
# 2 — Moderate: Pedley Pass (Invermere)
While less travelled than the trade routes in the deep heart of the Canadian Rockies, the western flank of this sharp range stands tall above the town of Invermere, rising from the Columbia Valley like a silvery fortress wall.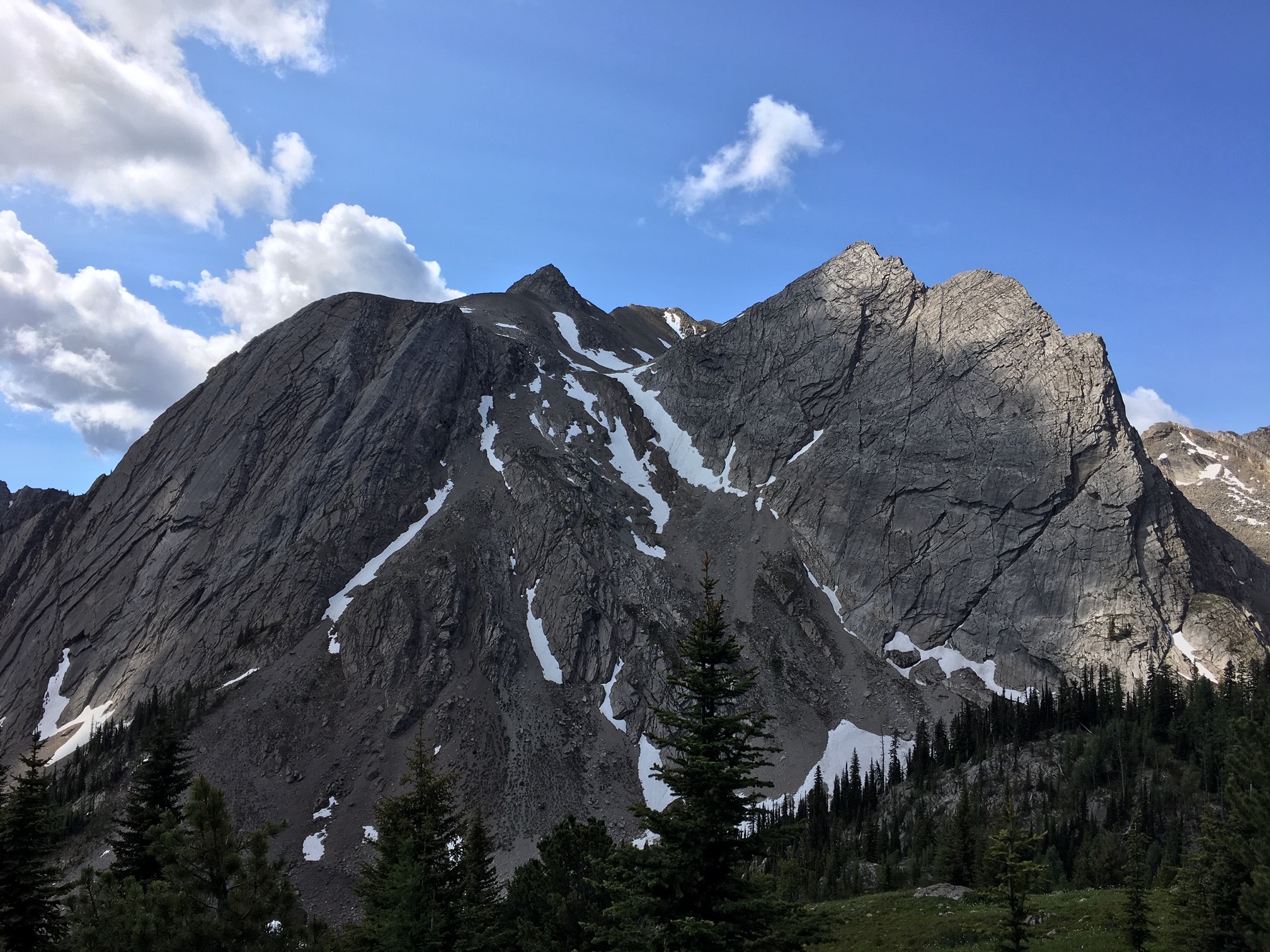 Pedley Pass; photo by Rhiannon Paterson
The three-to-five-hour return trip to Pedley Pass offers entry into the fairer side of these mountains, casting vistas like the Columbia and Kootenay Rivers (and even Mount Assiniboine) against a backdrop of some of the youngest and most dramatic geological tumult on the planet.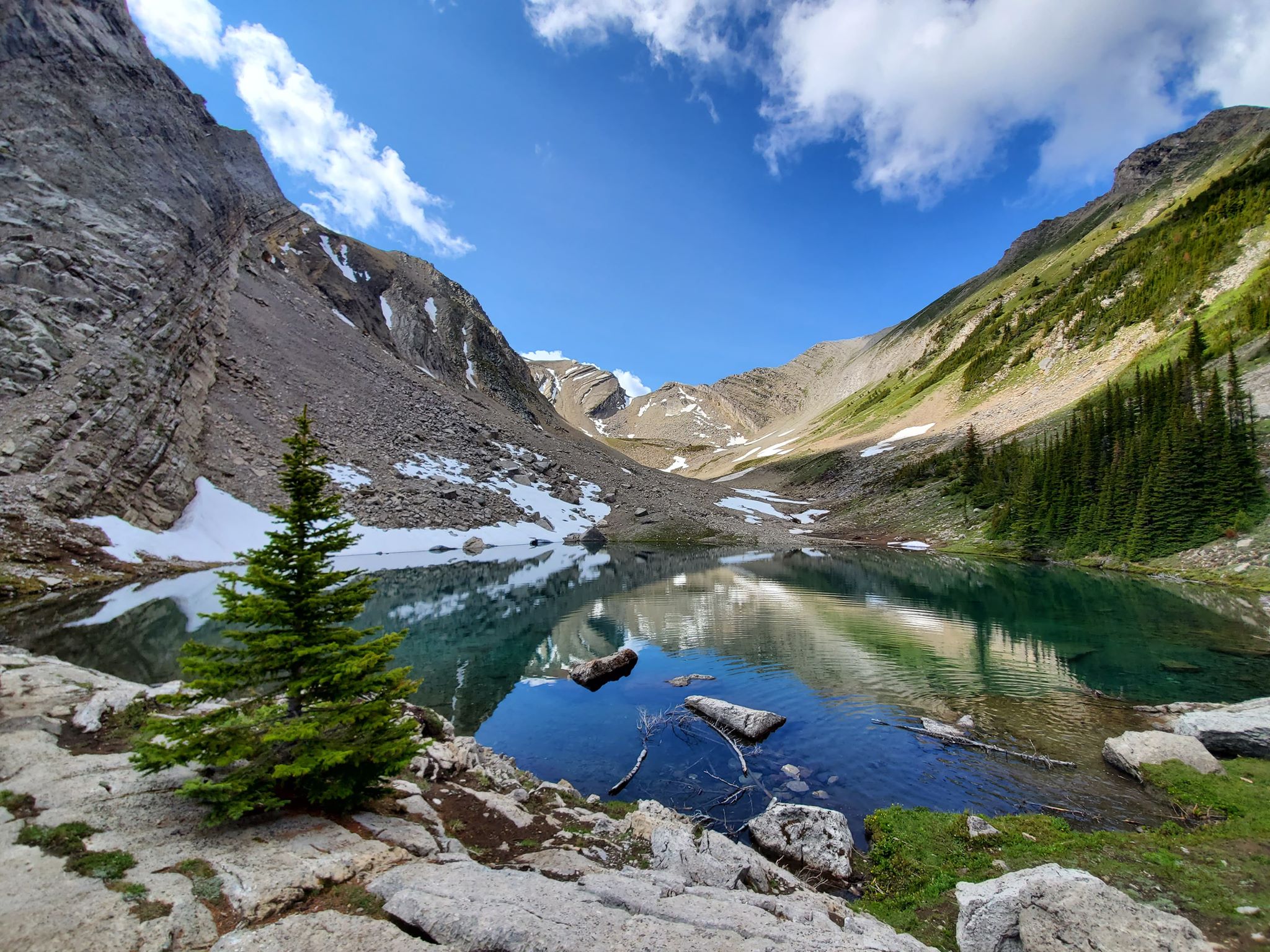 Pedley Pass and one of the mountain tarns; photo by Heather Sharpe
Gaining the pass (300 vertical metres) walks hikers past natural mysteries like Bumpy Meadows–oddly symmetric frost heaves in the heather and moss–and delivers them to a broad alpine saddle. From here there's further adventure up the ridge of Mount Aennas, or calm repose by a hidden mountain tarn. Make the trek on your own or with an ACMG hiking guide through local company Playwest Mountain Experience.
# 3 — Difficult: Sourdough Traverse (New Denver)
Relive the life of a travelling 19th century prospector on this rugged multi-day journey. The 20-kilometre alpine route departs from Idaho Peak above the ghost mining town of Sandon (near New Denver) and laces together five subranges of the Kokanee Mountains.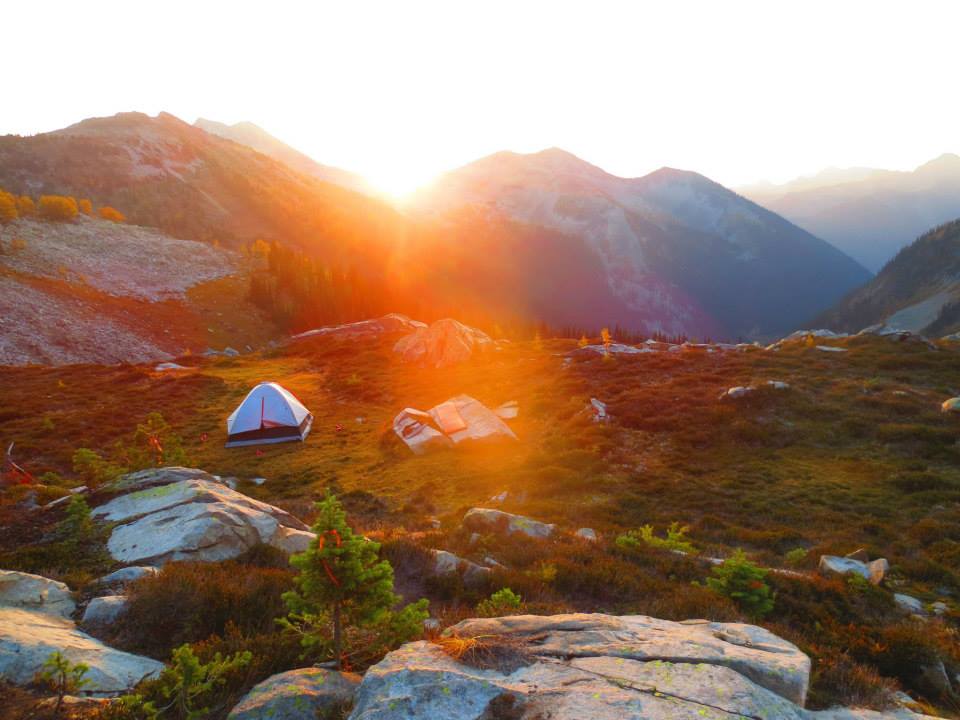 Sourdough Pass; photo courtesy of Mt. Carlyle Backcountry Lodge
Straddling an average elevation of about 2,000 metres, wander between alpine lakes and distant glaciers in an homage to old-time mountain miners (lovingly dubbed Sourdoughs).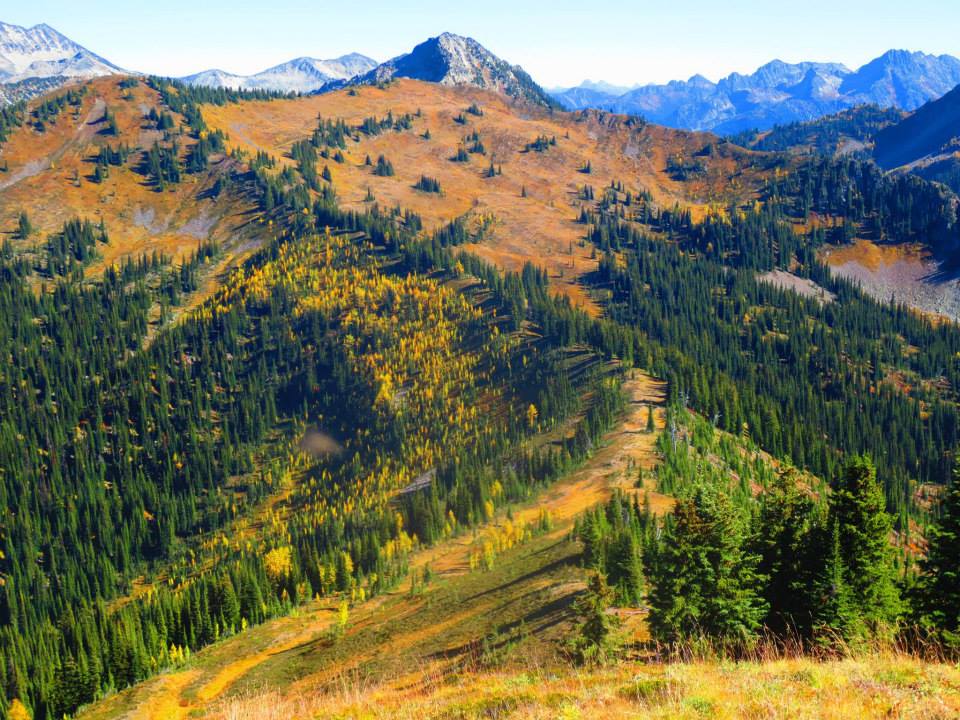 Sourdough Pass; photo courtesy of Mt. Carlyle Backcountry Lodge
It takes most advanced hikers four days and three nights to navigate, through boulder fields and grassy ridge tops exploding in a full colour palette of wildflowers. Want to do it without the weight of overnight gear on your back? The folks at Mount Carlyle Backcountry Lodge can porter and cater the trip for you, with comfortable camping digs pre-arranged along the way.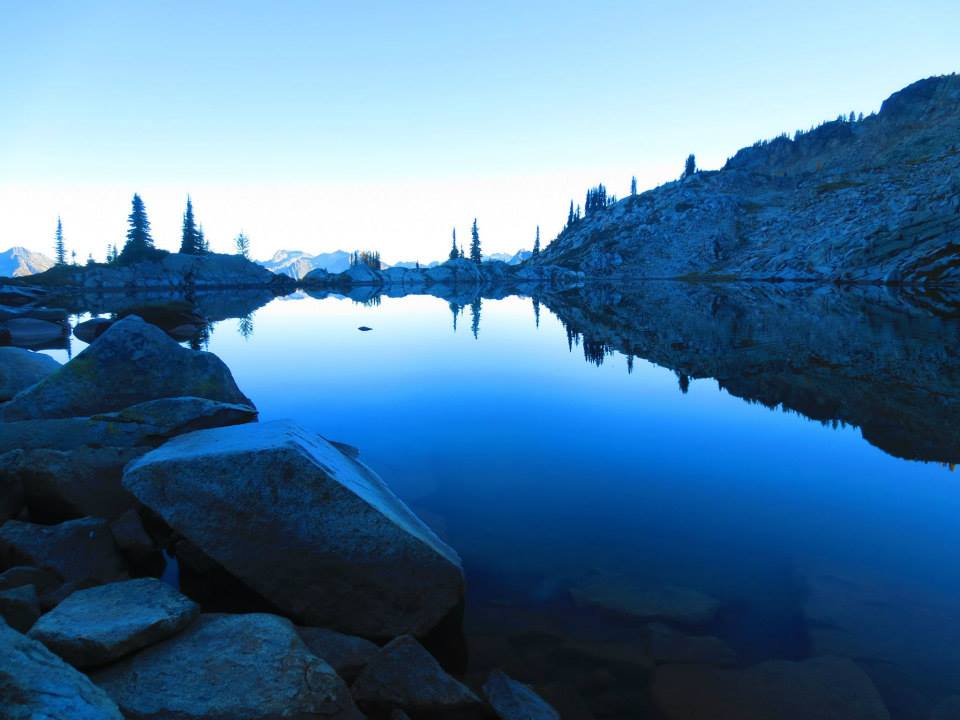 Sourdough Pass; photo courtesy of Mt. Carlyle Backcountry Lodge
Know Before You Go – Remember to do your research and plan ahead! It's no fun showing up to a trail that doesn't allow dogs or being greeted with snow and high winds on the trail when you're wearing sunscreen and shorts. Check the weather forecast, highway conditions and park/trail regulations ahead of time so you know what to bring (and what not to!) Pack your first-aid kit, snacks, water, layers and your friends. It's better to be over-prepared than under! BC Adventure Smart is a great resource to check out before heading outdoors. Are you unsure of where you're going, things to pack and best practices? Don't be shy – just ask! Us Kootenay folk are friendly and knowledgeable. We'll get you on the right track with the information required to be a responsible visitor.
Related Stories
~ Easy Kootenay Hikes: To 360 Degree Vista Views
~ Getting into Hot Water: Kootenay Hot Springs
~ Family Adventures on and off the Beaten Track
~ Funky Kootenay Fun Facts
~ Hidden Waterfalls in the Kootenays
~ Kootenay Hacks: Tips Before You Go Exploring
~ Quirky Attractions Only Found in the Kootenays
~ The Best Summit Hikes in the Kootenays
~ Top 5 Family Picnic Spots in the Kootenays
~ Unique Stays on a Kootenay Hot Springs Road Trip
Story by Matt Cote. Cover/top photo by Kari Medig from Vicky's View in Nakusp, BC.
Matt Coté is a writer, editor and wanderer based in Revelstoke. His written musings typically focus on the inner workings of society and ecology, at the intersection of the landscape he most loves: mountains. Equally enraptured by robust stories of adventure and the sweetest spots to find it, no place has won him over more than his own British Columbia backyard.    
Please tag your images with #KootRocks on Instagram to be featured in future stories.
(Originally published on August 27, 2019.)