The Support Local movement began over time and has been building momentum.
It is a movement that encourages locals to spend locally at their community businesses. 
Today, this means so much more with the pandemic as businesses need your support right now, more than ever!
One of the most important results when you buy locally is significantly more money stays within the community. Local business owners also often have this similar incentive to support their business neighbours.
An interesting and positive element to supporting local is you get to know the people behind the product and service. When you know the people & personalities behind the businesses you are connecting with, you gain a personal trust and you often find you want to recommend them to others.
We would like to invite you to 'Meet Our Partners' – some of the incredible small businesses in the Kootenays Rockies!
Hunger Managers
Owner, Barbara Ross explains "With the slow-down in tourism in our area we have remained open for our locals for Thursday evening pizza and for our monthly Chef Dinners.  We recognize that a lot of people in our community want to get out and not be in total seclusion but want a safe place to go.  We have implemented social distancing regulations and wearing of face mask as well as proper COVID cleaning procedures.  The up-shot of that is our tasting room only has room for one table of 6-people and one table of 4-people, so we have moved into our production area so that we can accommodate more for dinner seating".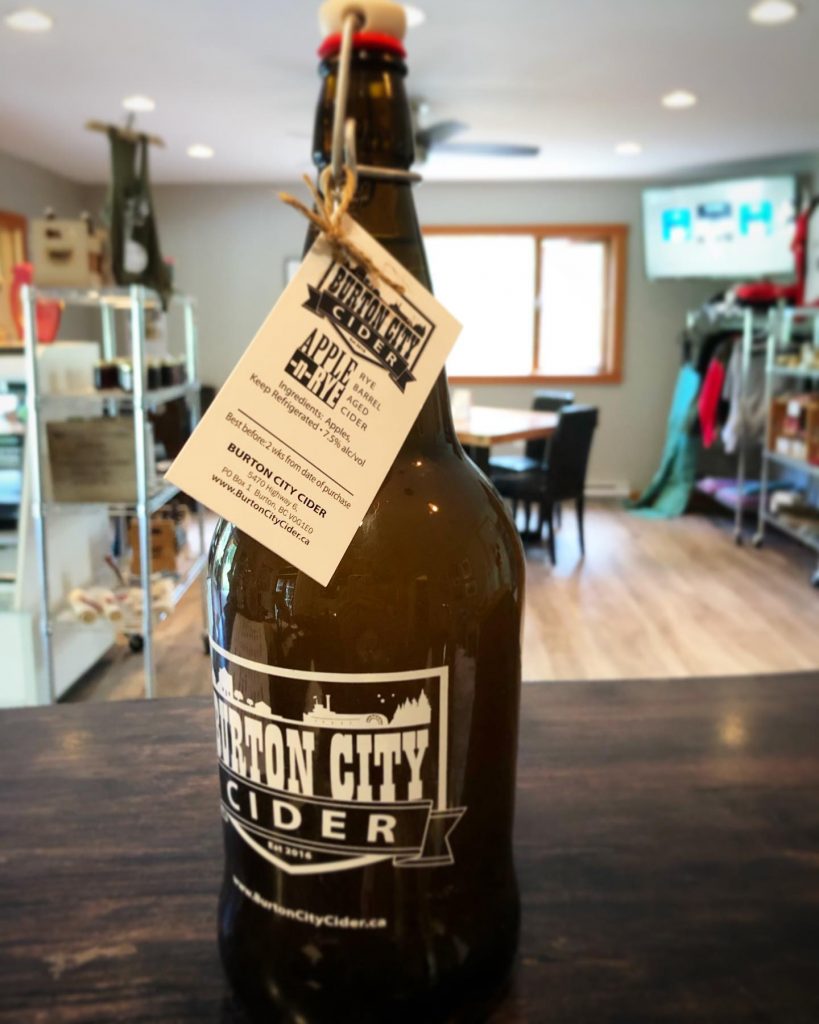 Come dine in the 'cider production area' of Burton City Cider – chilly but authentic. Catch a whiff of fermenting apples and fresh cider while their local chef, Scott, is busy preparing a scrumptious dinner. Warm sweaters recommended as the dining area needs to be kept cool. Take-out or limited dine-in options.  Their next Chef's dinners are Sat, Feb 13 & Sat, Mar 13, while Pizza nights are every Thursday from 5pm to 8pm.
Lion's Head Smoke & Brew Pub (Robson/Castlegar)
"Throughout the pandemic we, like most businesses, have had to adjust. With public safety in mind, we wanted to keep as many seats in-house as possible, while still allowing room for social distancing. Luckily for us, we have a large floor plan and with the installation of some barriers we are still able to offer a comfortable dine-in experience. We are happy with the results. The barriers look great, and we have received many compliments and good feedback from our customers. We cannot thank the local community enough for their tremendous support throughout this past year. We feel extremely fortunate to be in the West Kootenays these days," says co-owner, Carly Hadfield.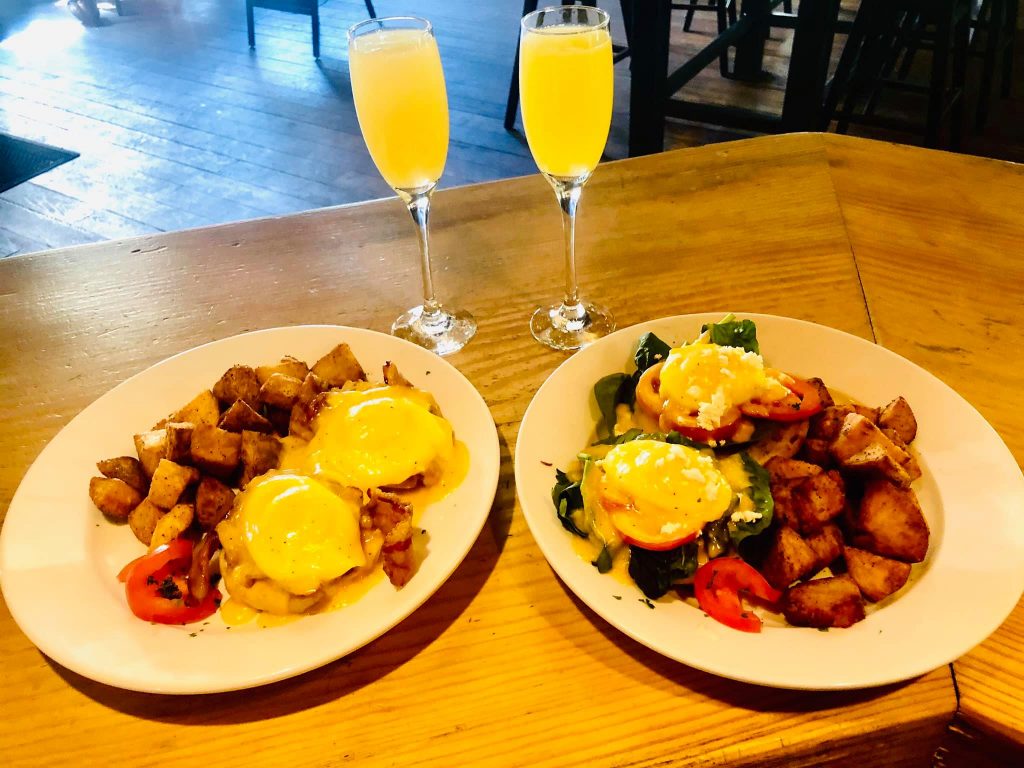 With patio season just around the corner, their crew is working hard on releasing a new menu for the upcoming spring. They are also excited to be expanding their local wine menu as well. 
Reposados Tacos & Tequila (Golden)
"Our guest and staff safety is a high priority for us at Reposados. On top of the COVID protocols already in place, we have had to get creative keeping things exciting, yet comfortable for everyone coming through. Your own private igloo seemed fitting here in Canada" says co-owner/operator, Mel Pollock.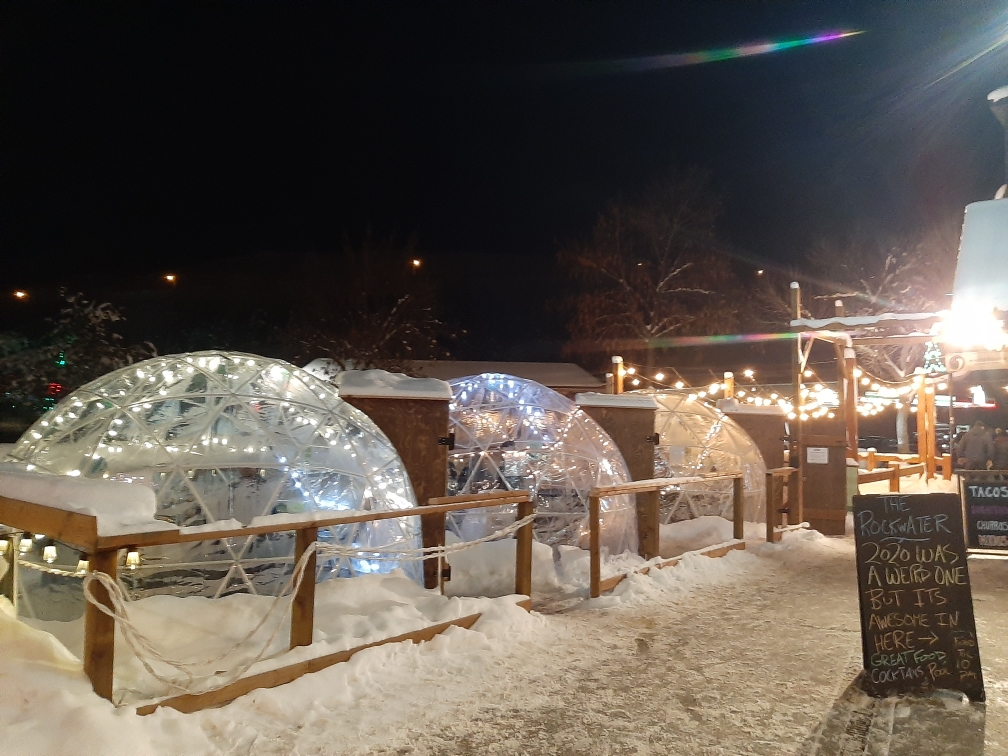 They have made their patio accessible in the winter by adding 3 heated dine-in private Igloos. An experience like none-other in the Kootenays. The support within the community is more important than ever this year, so they have added a take-out window and have partnered with Wandering Fern Café and they can serve breakfast and coffee-to-go in the mornings. Also partnered with The Delivery Boy if you feel like staying home and finally, with Whitetooth Brewing Co. so you can have their food delivered to you at the brewery as well.
Stoked Float (Rossland)
"Starting a business during COVID-19, especially a restaurant, has allowed us to focus on more creative ways of solving problems. Instead of investing in a typically large kitchen and numerous staff, we've opted to make the kitchen smaller and more condensed with simple meals and less staff, leaving us with more room to offer other creative services as well, utilizing a space that would now be rather quiet into something more robust and useful during such uncertain times. With this we can not only offer food and drinks but also utilize the space for creative projects, such as: photo shoots, video shoots, podcasts and so much more. I can only imagine, the next year will present even more opportunities to continue to be creative", explains owner/manager, Nicolas Hesson.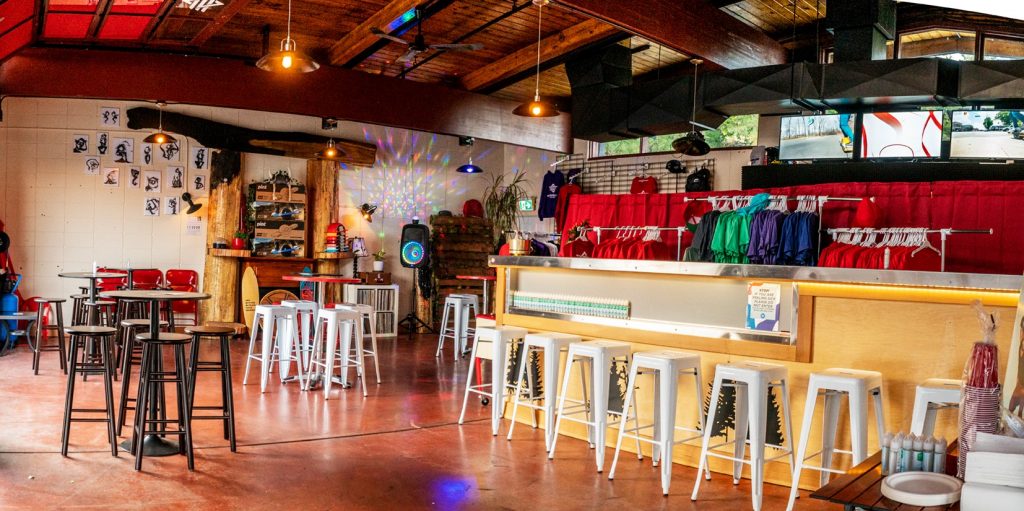 Their main focus is the restaurant side of things as it encompasses most of the space. They are aiming to be a 'Ski Lodge off the Ski Hill'. Opening at 3pm during the week (so the idea is to come hang out after your day in the mountains), they will typically be open until 9ish (depending on COVID rules). They are serving up similar food items to the ski lodge such as smokies, chili, burgers, tacos and even a few all-day breakfast options if you skipped breakfast. They, of course, also offer a plethora of digital design services from audio to video and photography and design, print and apparel, etc. 
The Wandering Greek Oven (Castlegar)
"We have set up our COVID-19 WorkSafe plan and have been following our safety plan through all aspects of our business, dine-in service, restaurant layout adjusted for physical distancing, touch-less menus, take-out service, payment, cleaning and sanitation. With the up-most concern of keeping our staff safe", explains co-owner, Heather Salivaras.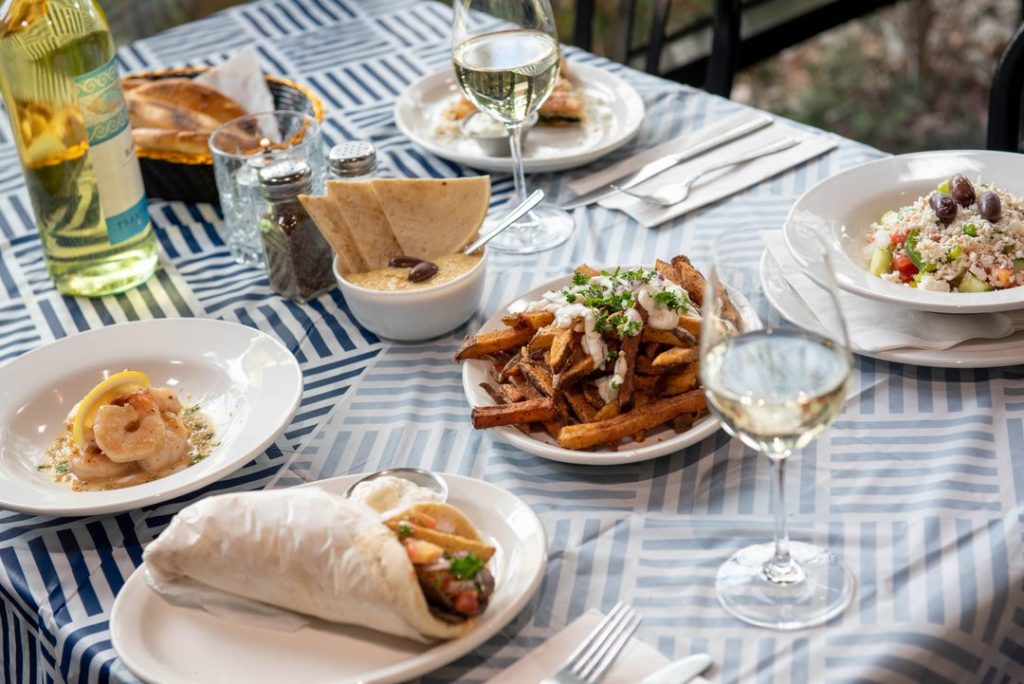 For Valentine's Day they are preparing special menus for two or the entire family, including: Pizza & Pasta for 4, a Souvlaki Dinner for 2 and more.  And, they are selling lovely, unique Valentine's baskets at their restaurants – that they spent time creating, to share the love & support of various local businesses in Castlegar.
Plus, they are promoting a variety of photography session options, professional hairstyling as well as professional make up services. A great way to boost your confidence or get those family photos you have been putting off. And, a great gift for that someone special! Sessions will be booked throughout Friday & Saturday before Valentine's Day.
To assist you with which businesses in the Kootenay Rockies are open, these communities maintain lists of their businesses: Castlegar, Cranbrook, Columbia Valley, Fernie, Golden, Kimberley, Nelson Kootenay Lake, Revelstoke and Rossland.
~ Take extra time to research and plan your trip in advance. Many of our tourism businesses and services have adopted new COVID-19 protocols and changes to their schedules or policies to ensure your safety. You'll want to become familiar with them ahead of time.
~ If you normally travel with extended family or with several friends, consider travelling in a smaller group. Travelling with fewer people makes it easier for you to practise physical distancing in public, and may have less of an impact on the destination.
~ Consider a slower travel pace to help curb the spread. Instead of checking in and out of multiple destinations during one trip, choose one or two destinations and one/two accommodation properties for your entire trip (and explore all the things to do & see nearby).
Related Stories
~ Kootenay Made
~ Kootenay Rockies: Farm to Fork
~ Kootenay Winters: Why We Love Them
~ Stay Local, Support Local in the Kootenay Rockies
~ What's New of the Powder Highway?
~ Where the Locals Hangout in the Kootenays
Top/cover photo courtesy of Reposados Tacos & Tequila in Golden, BC.
Please tag your images with #KootRocks on Instagram or Facebook to be featured on our social channels.