The Support Local movement began over time and has been building momentum.
It is a movement that encourages locals to spend locally at their community businesses. 
Today, this means so much more with the pandemic as businesses need your support right now, more than ever!
One of the most important results when you buy locally is significantly more money stays within the community. Local business owners also often have this similar incentive to support their business neighbours.
An interesting and positive element to supporting local is you get to know the people behind the product and service. When you know the people & personalities behind the businesses you are connecting with, you gain a personal trust and you often find you want to recommend them to others.
We would like to invite you to 'Meet Our Partners' – some of the incredible small businesses in the Kootenays Rockies!
Retail Therapists
Bear Country Kitchen (Rossland)
"Bear Country Kitchen offers premium brands at competitive prices (including online platforms). Premium brands include: Le Creuset, Vitamix, Lodge, Bialetti, Bodum and many more.  Hard to find and unique gadgets include bread proofing appliances, home fermentation, baking supplies and cake decorating, sous vide and zero waste storage ideas', explains Owner, Dawn Manning.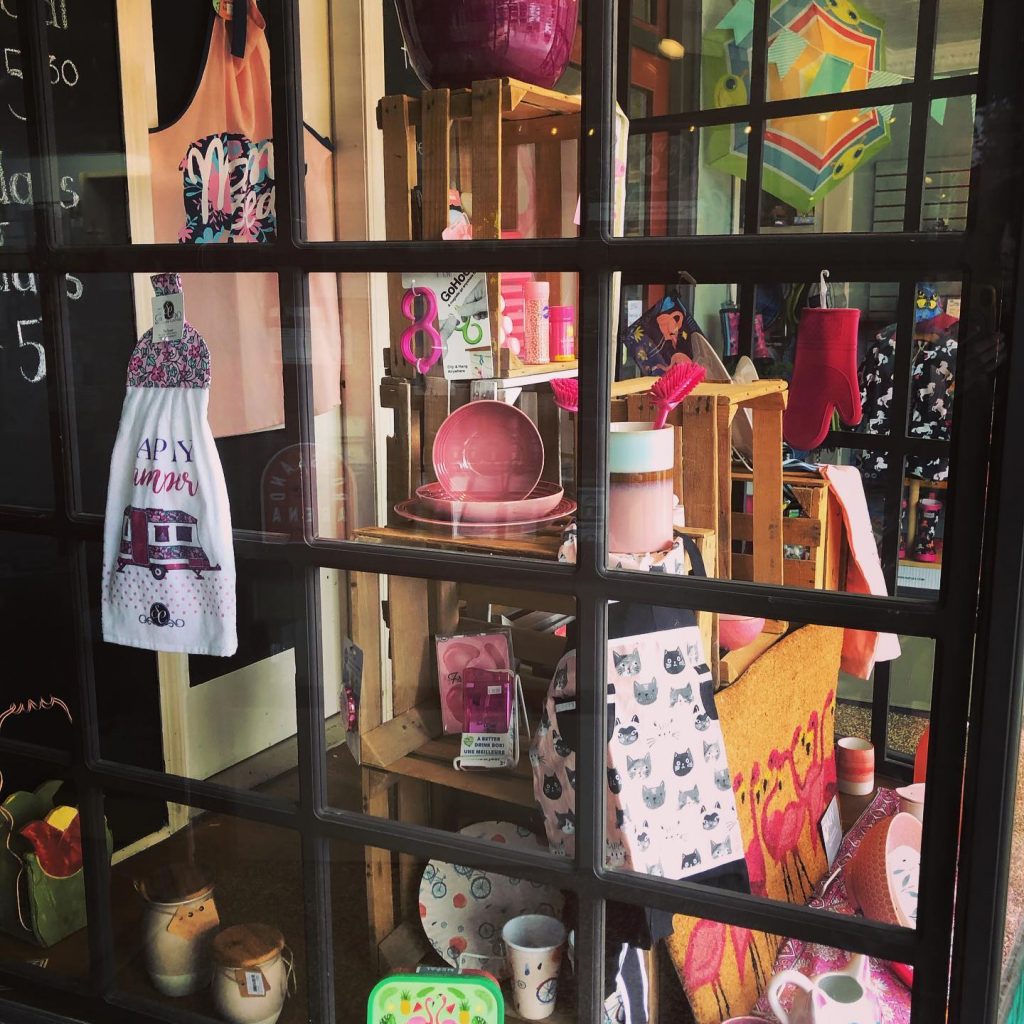 Bear Country Kitchen implemented an improved online shopping experience since March 2020 and now offers free weekly local delivery to the Nelson, Castlegar, Trail and Rossland area.  Free shipping on orders over $99.99 across Canada and a $10 flat rate shipping for all other amounts to all areas in BC.  Due to more people working from home and unable to travel and dine out, they have seen an increase in home cooking and the need for accessories and appliances to accommodate certain food trends like home fermentation and bread making.  New customers signing up to receive their newsletter from their website until Feb 28, 2021 will receive a unique discount code to use on their first or next online or in-store purchase.
Bona Fide (Golden)
"Being such a small store, we have to be very careful about limiting people that are allowed in at once!  We currently limit to 6 in at a time and have arrows on the floor to limit backtracking!  Our clothes are regularly steamed, and we sanitize high touch points hourly," explains owner, Morgan Jamiff.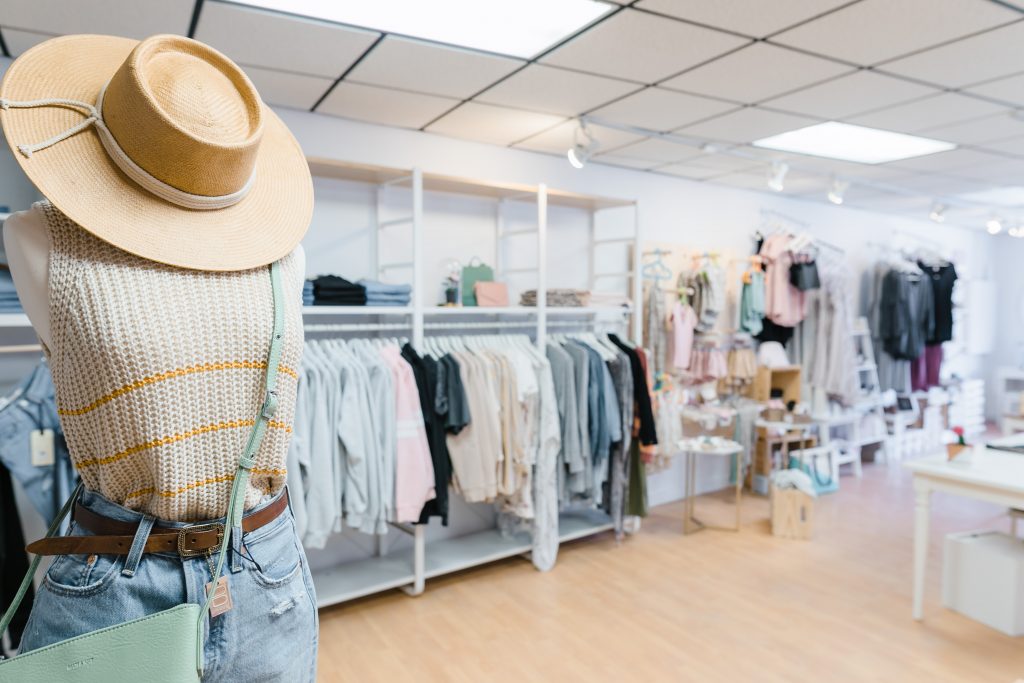 The holidays were an amazing time for retail in small towns.  Although it was a different experience, they noticed a huge increase in local shoppers.  They made it through an incredible season because people shopped in town. And, they hope that it continues post COVID! When their business thrives, they in turn spend more around town as well.  They love the idea of community supporting within the community!
Funky Junk Stained Glass & More (Radium Hot Springs)
"We are operating within COVID guidelines, the number of people in the store at one time is limited and masks and hand sanitizer must be worn.  We want your shopping experience to be as positive and safe as we can make it," says owner/operator, Christi Ferguson-Huston.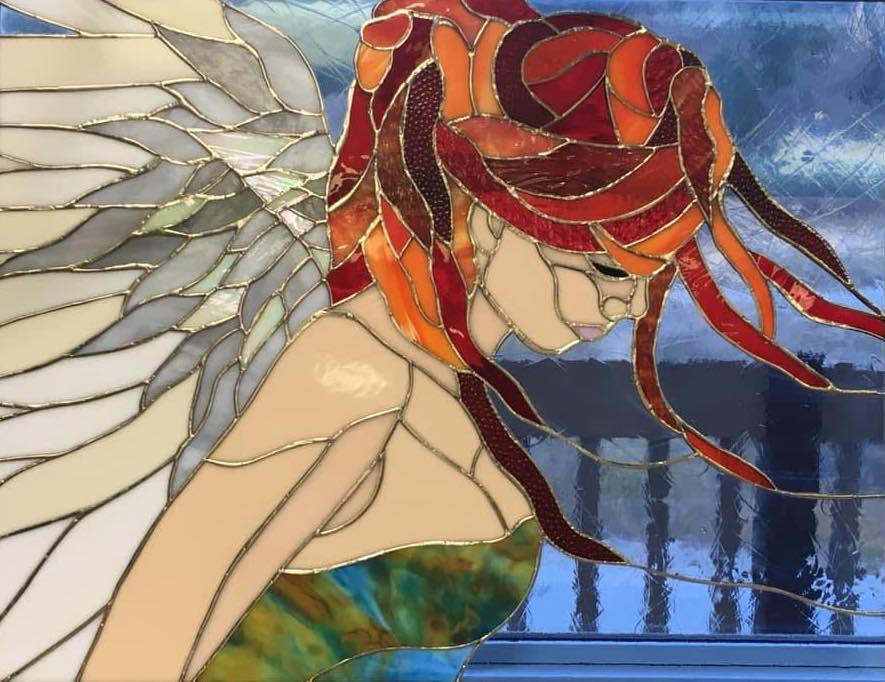 Funky Junk Stained Glass and More is a unique shop found in downtown Radium Hot Springs.  It now includes over a dozen different artists and has all kinds of original pieces that include stained glass (of course!), fused glass, mosaics, fibre art, jewellery, 4-5 different styles of painting, crocheted items, custom steel work, knit blankets as well as antiques and other great finds.  There is also a wide range of prices – so if you are looking for a small thoughtful item or a larger item, they probably have something for you.
Giv'er Shirt Works (Fernie)
"Here at Giv'Er Shirt Works we are adhering to all Provincial Health Guidelines regarding COVID safety, including sanitizing practices, mask wearing and reducing congestion within our retail store.  Our smiling retail staff will make you feel safe and sound while browsing our amazing selection of in-house designed and printed hoodies, t-shirts, headwear and everything in between.  Alternatively, head over to our website where you'll find our online store full of goodies to keep you happy until you visit Fernie once again", explains owner, Kieran Summers.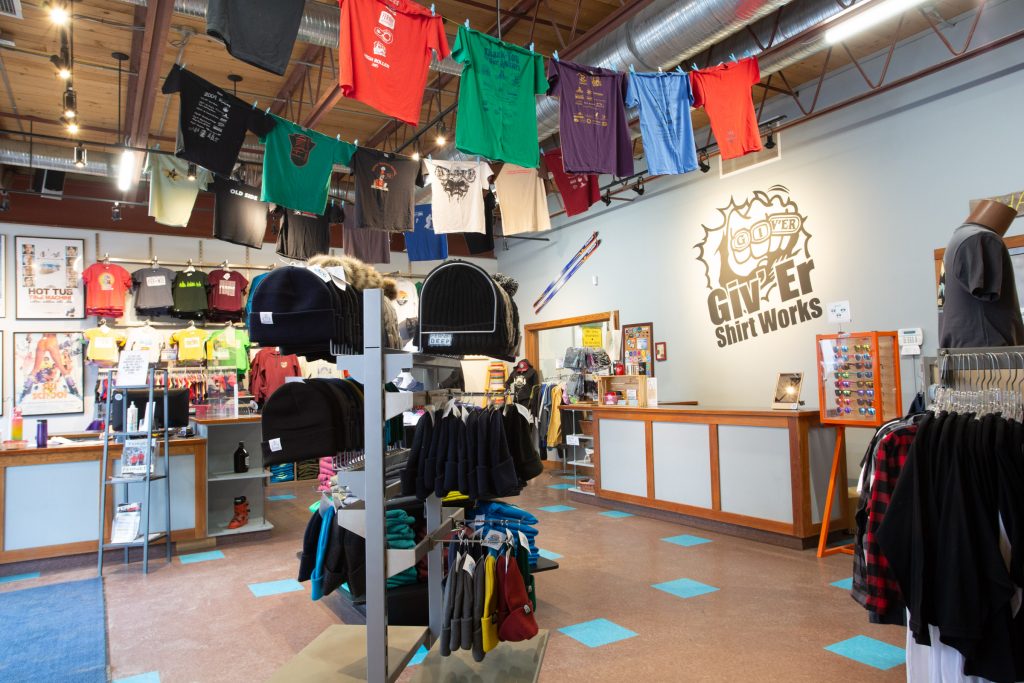 Along with our retail store, Giv'Er is continuing to offer wholesale screen printing and embroidery to our numerous clients throughout the Kootenays and beyond.  Looking for apparel for your business?  We'll help you navigate the challenges of understanding and ordering decorated apparel and deliver your order on time – and on budget. 
Jennifer Chocolates (Nakusp)
"Gourmet chocolate sales have increased during the pandemic; and, I think people are looking for small comforts and moments of pleasure. I've seen an increase in gift giving, and people reaching out to one another with small tokens of affection even when they cannot physically be together. There is also an increased appreciation for handmade and artisan products as people spend more time at home and with their loved ones. For all the stress the pandemic has brought with it, I think it is important to note the silver linings and continue to do my part to engage with the people in my community even if it is from afar. Personally, I am just so grateful that I get to continue making my chocolates, they are my art, my outlet for creative expression, and sharing them with people provides me with a joy and feeling of connection, and I hope my customers feel that love too," explains owner, Jennifer Cross.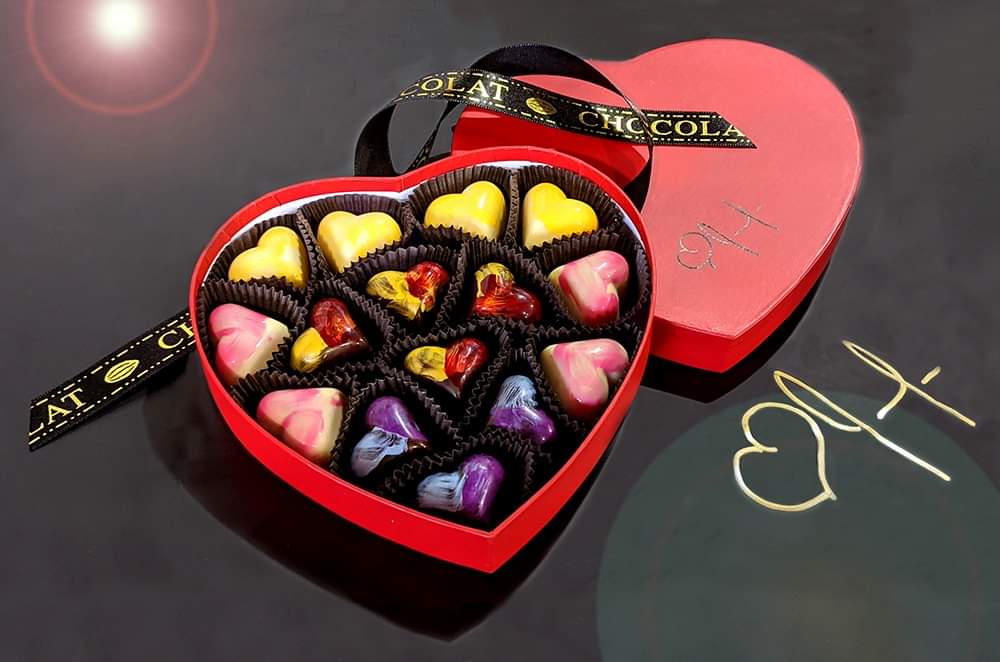 Jennifer Chocolates is a gourmet artisan chocolates shop located in Nakusp, BC. We make everything right here in the shop, handcrafted in small batches and always made with love. Sometimes you can even see the chocolatier at work and watch our decadent chocolate creations being made. Come and let us tempt your taste buds with our famous dark chocolate truffles and creamy caramels. Our elegant chocolate boxes make great gifts. Visit us at the shop Tuesday to Saturday 10am – 4pm, or order online! A decadent indulgence from Nakusp.
RollingMoss Creations (Nakusp)
"Here at RollingMoss Creations our handcrafted products aim for a more sustainable future. From our organic vegan solid dish soap to our washable and reusable facial rounds. Earth-friendly products with a low impact", says owner, Ashley Hamaluk.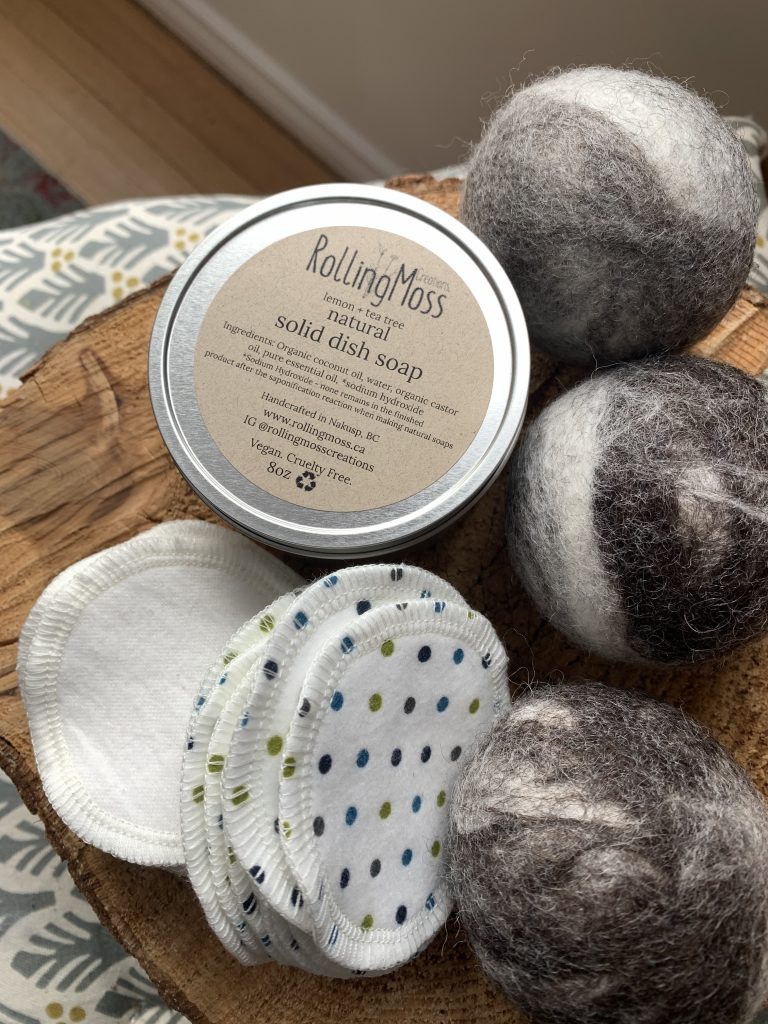 At this time, they are offering free non-contact curb-side pickup in compliance to provincial health regulations. Best part is – their curb-side pickup offers the local & farmers market prices. 
Silver Sage Flora (New Denver)
"We don't just grow flowers because they're pretty. Flowers reflect the deep and true love that nature wants to cultivate with us. Flowers chose us to convey this message. We are better together. In relationship with the earth, and each other", mentions owner, Melanie Dawn.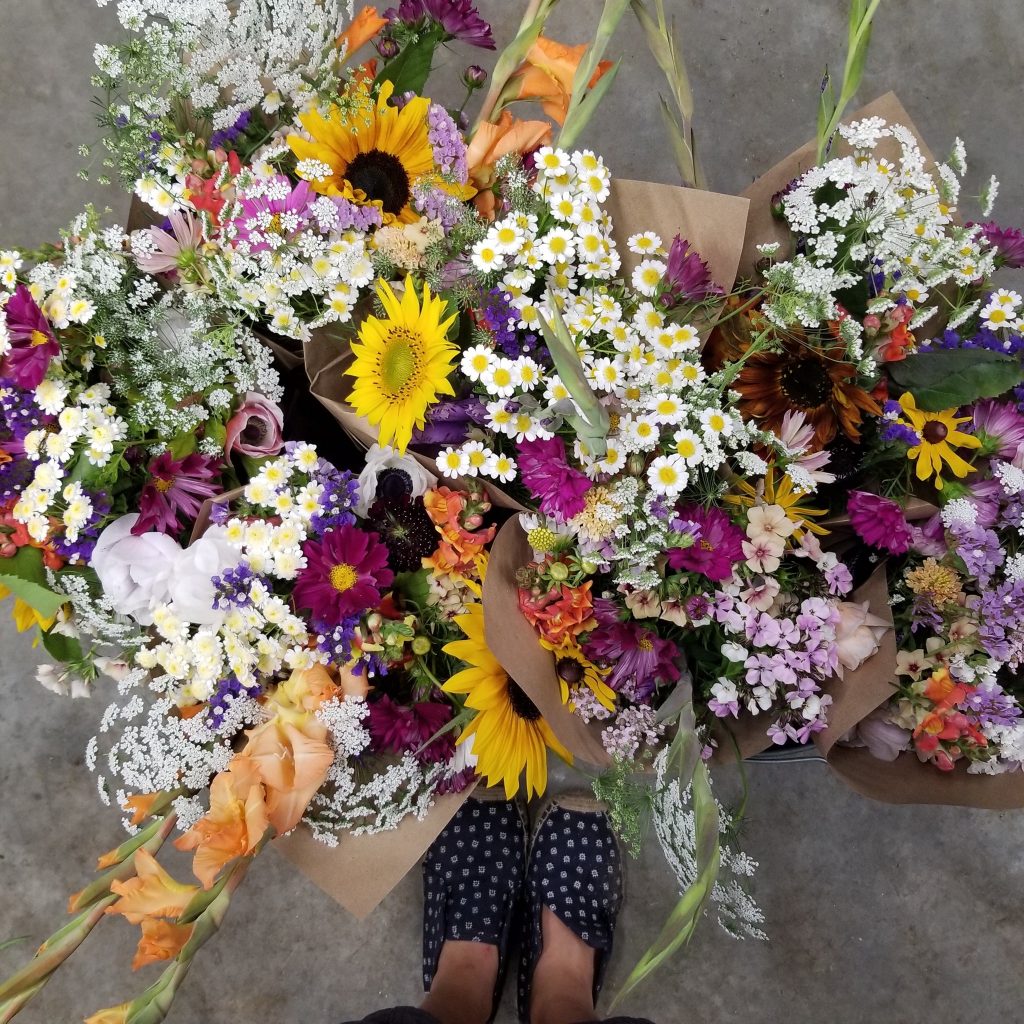 Plan to visit Silver Sage Flora this summer for a garden tour and to visit the Flower Cellar, the farms gift shop carved from the mountainside, the last standing structure of the mining town. Visits are by appointment only! Book now to avoid disappointment. Tour dates are limited. 
Tumbled Earth (Kimberley)
"We want to continue to keep our customers COVID safe so please wear a mask, sanitize your hands upon entry and respect personal space.  Our staff will be disinfecting regularly between customers and we encourage contactless payment when possible",  explains, owner, Kara Clarke.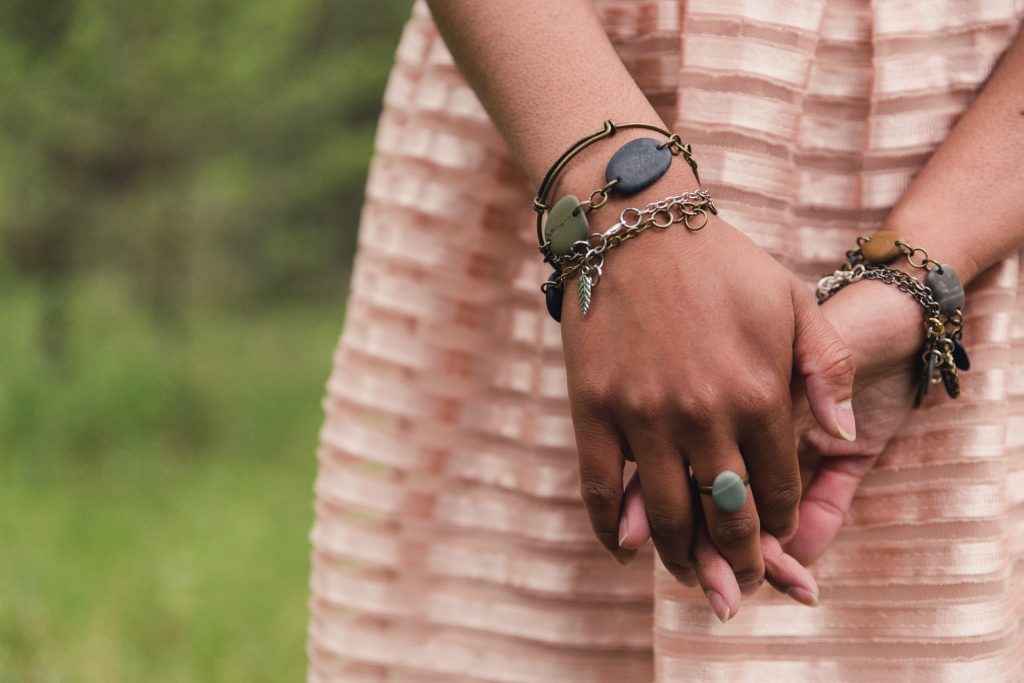 Subscribe and save 20% off your 1st online purchase!  Plus, it is free shipping on all jewellery, Canada-wide, all the time.  If you're near Kimberley, be sure to visit the Studio Boutique located in the heart of the Platzl at 165 Deer Park Avenue, where you can find Kara's full jewellery line and hundreds of other gifts for you or that special someone.
Viva Cacao (Slocan)
"As a chocolatier, we have always carried out best practices for food-safe handling, so fortunately Covid didn't affect that side of the business.  When our favourite way to connect with people at trade shows and markets was shut down, we had to embrace the opportunity to pivot the business. We launched an online store and focused on connecting with more grocers and businesses across BC and AB.  Localizing the economy helped push up the demand for our products.  We can't wait to be back in markets connecting with our fellow chocolate lovers! For now, visit us online and in grocery stores near you – if we aren't in a store let us know", explains owner/chocolate alchemist, Beth Campbell.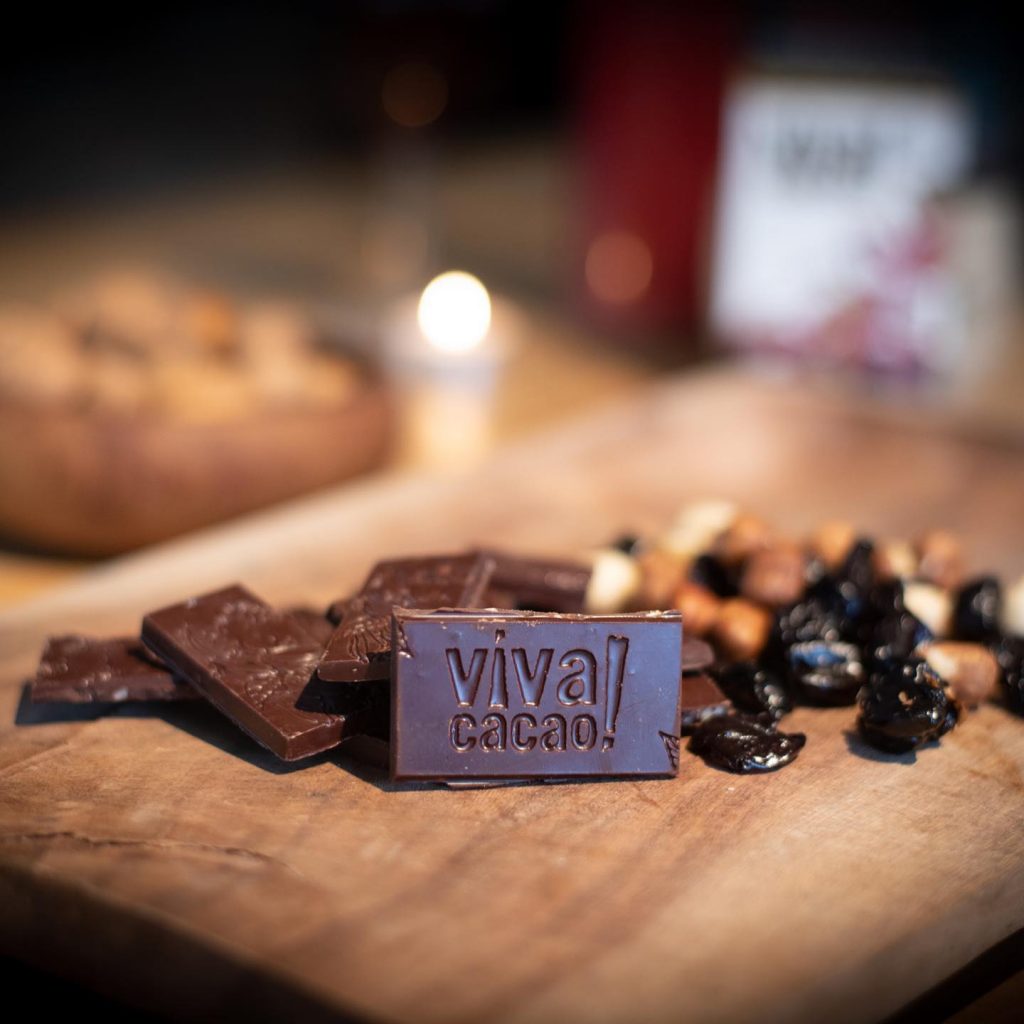 They are excited to announce the winter launch of two new chocolate bars to the collection – Viva Cacao Keto in 100% Pure Dark Chocolate and Sugar Free Vanilla with Lucuma Dark Chocolate. These are great for chocolate lovers who are watching this sugar intake or following a low-carb diet, but know a little indulgence is healthy for the soul. As an added bonus, Lucuma provides a powerful dose of beneficial antioxidants, which aid in improving heart health and regulating blood sugar levels. Keep an eye on their website or instagram @viva.cacao for updates and for tasty Easter chocolate treats!
To assist you with which businesses in the Kootenay Rockies are open, these communities maintain lists of their businesses: Castlegar, Cranbrook, Columbia Valley, Fernie, Golden, Kimberley, Nelson Kootenay Lake, Revelstoke and Rossland.
~ Take extra time to research and plan your trip in advance. Many of our tourism businesses and services have adopted new COVID-19 protocols and changes to their schedules or policies to ensure your safety. You'll want to become familiar with them ahead of time.
~ If you normally travel with extended family or with several friends, consider travelling in a smaller group. Travelling with fewer people makes it easier for you to practise physical distancing in public, and may have less of an impact on the destination.
~ Consider a slower travel pace to help curb the spread. Instead of checking in and out of multiple destinations during one trip, choose one or two destinations and one/two accommodation properties for your entire trip (and explore all the things to do & see nearby).
Related Stories
~ Kootenay Made
~ Kootenay Rockies: Farm to Fork
~ Kootenay Winters: Why We Love Them
~ Stay Local, Support Local in the Kootenay Rockies
~ What's New of the Powder Highway?

Top/cover photo courtesy of Jennifer Chocolates in Nakusp, BC.
Please tag your images with #KootRocks on Instagram or Facebook to be featured on our social channels.