The Support Local movement began over time and has been building momentum.
It is a movement that encourages locals to spend locally at their community businesses. 
Today, this means so much more with the pandemic as businesses need your support right now, more than ever!
One of the most important results when you buy locally is significantly more money stays within the community. Local business owners also often have this similar incentive to support their business neighbours.
An interesting and positive element to supporting local is you get to know the people behind the product and service. When you know the people & personalities behind the businesses you are connecting with, you gain a personal trust and you often find you want to recommend them to others.
We would like to invite you to 'Meet Our Partners' – some of the incredible small businesses in the Kootenays Rockies!
Body & Soul Soothers
Elevation Massage & Spa (Radium Hot Springs)
"We have always placed priority on the health and wellness of our clients and team. Our high standard of infection control practices continue to be extensive and we have developed a comprehensive safety plan which we are constantly adapting to meet the latest recommendations and health orders", explains Genevieve Verge owner/operator.  She adds, "We know how impactful spa and salon services are for the emotional and physical health of our clients and that need for stress relief and self-care has only increased with COVID."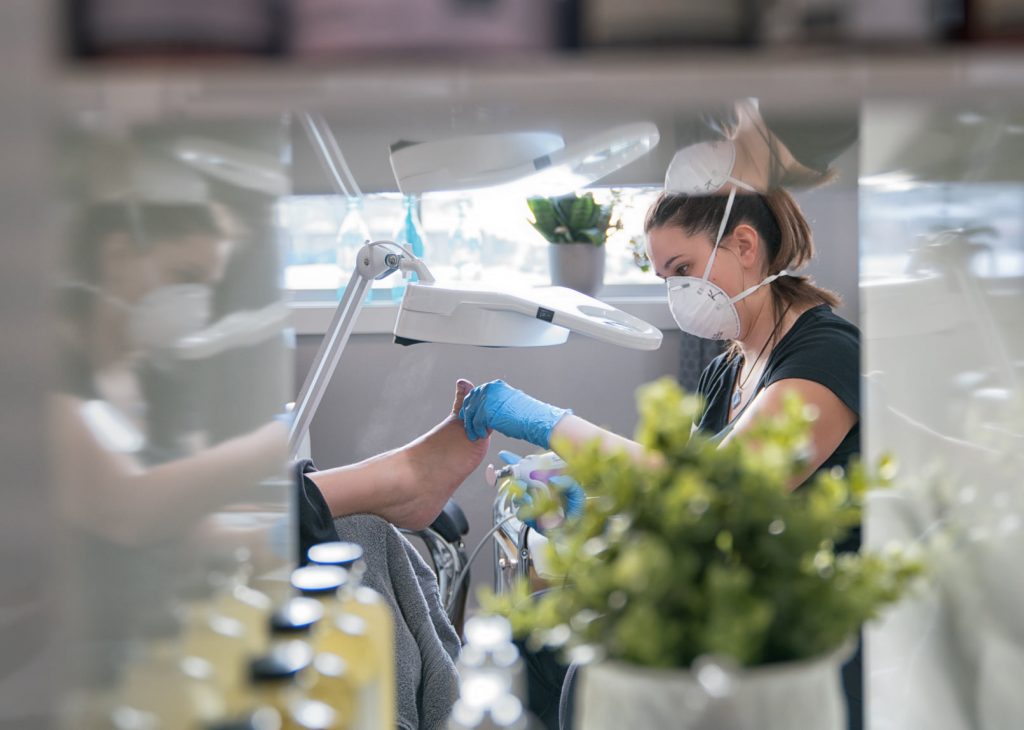 Located in a freshly renovated space within the Prestige Radium Hot Springs Resort, Elevation Massage & Spa offers massage, hair services, nail services, facials, professional hair removal, eyelash and eyebrow tinting. Centrally located only a short drive from Invermere, Fairmont Hot Springs and Panorama Mountain Village. Their practitioners are taking new clients and they look forward to welcoming you soon. Offering 10% off products purchased on the day of service, curb-side pick-up is available & purchases can be made online with delivery offered to select areas. 
Emery Herbals (Winlaw)
"Emery Herbals believes that vibrant health comes from building a personal team of health practitioners to support and guide you. Therefore, we have created a centre where you can access high quality, professional health services, all in the same building. Our bright, inviting space welcomes you to relax, renew and discover innovative ways to improve and sustain wellness for you and your family. Our facility utilizes wired technology and hence has no wireless signal in the building; providing access to health services for those who experience electromagnetic sensitivity," explains owner, Colleen Emery.
Do you know about Emery Herbals' Syrup Elixirs? Colleen Emery has created delicious wellness support informed by 2 decades of clinical herbal medicine practice. Their Syrup Elixirs have been available now for nearly 10 years and are favourites of both young and old alike. Delicious, effective, children approved!  Available to dispense directly to clients.
Madhu Collective (Rossland)
"We have re-exhilarated the hive to be as spacious as possible, while still maintaining the coziness and welcoming atmosphere that we have always abided by as a wellness centre.  When you walk through our door, you can expect the utmost cleanliness and sanitization, while also allowing your nervous system to relax and melt into your therapeutic appointment or a gentle yoga class.  Classes have been reduced by over 2/3 capacity to accommodate a 2.5 metre distance between practitioners and all safety protocols are rigorously followed by instructors and the therapeutic practitioners in our clinic, as outlined by the PHO, WorkSafe BC and our therapist colleges," says co-founder, Danielle Hachey.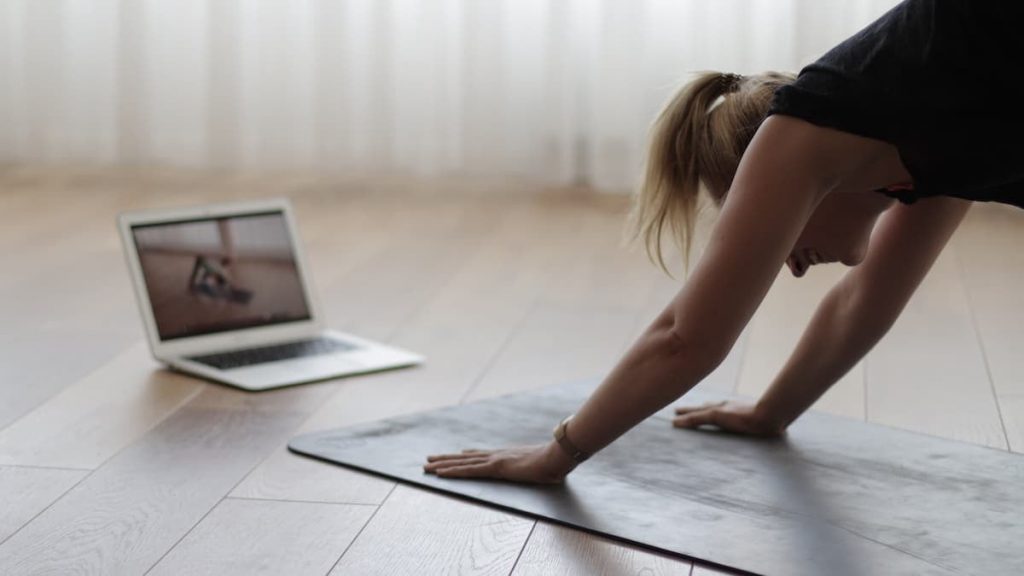 February is "heart" month, so they are offering several Virtual Live Steam classes (5 – Virtual Pass for only $35, plus taxes). They offer Registered Massage Therapy, Registered Acupuncture, Clinical Counselling and Physiotherapy 7 days a week. And, they are also offering at this time, pre-registered monthly Yoga & Qi Gong sessions. With a maximum class capacity of 6 participants, to ensure adequate social distancing and an intimate group for 4-weeks to maintain ease of contact tracing and quality one-to-one instruction.
Natural Springs Spa (Fairmont Hot Springs Resort)
"The health & safety of our guests, visitors and team member is our top priority. We strive to set and maintain the highest levels of cleanliness and sanitization while providing guests with a relaxing and rejuvenating experience. Natural Springs Spa uses the best quality products and our naturally healing waters in our spa treatments," explains spa supervisor, Holly Holubec.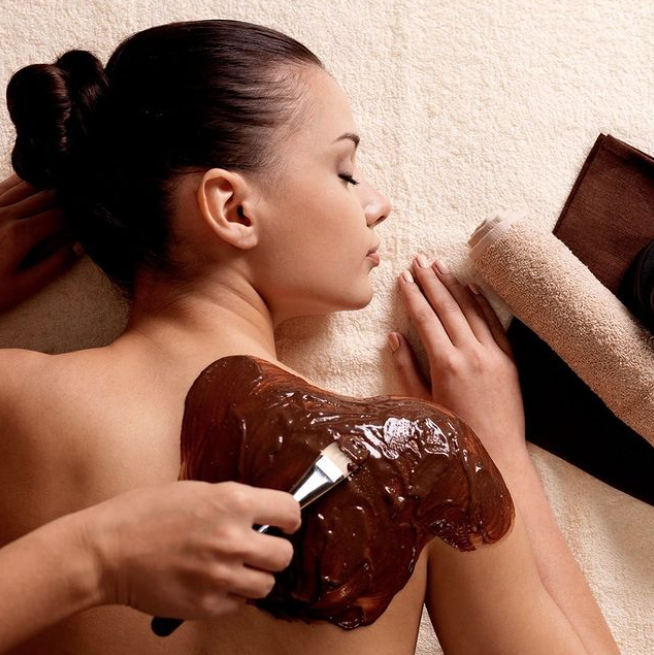 This month, they are offering a Thermal Mud Wrap promotion: Save 20% off until February 28, 2021 (Mon to Fri) on this soothing treatment. The Thermal Mud Wrap is a smoothing, renewing and regenerating treatment for restored tone, elasticity and profound hydration for a soft silky and compact skin. And for March, they are offering 20% off any facial services (Mon to Fri).  Book your treatment at Natural Springs Spa (Telephone: 250-345-6007).
Tilia Botanicals (Creston)  
"As a health business and product producer we are very cognizant of the need for strong sanitary practices to ensure safety. In addition to our normal thorough practices, we have implemented surface cleaning between customers, mask requirements and social distancing practices.  We also offer curb-side pickup in the parking lot and free delivery.  We want our business to be safe and welcoming so that our most vulnerable clients have access to our products", explains owner, Rachel Beck.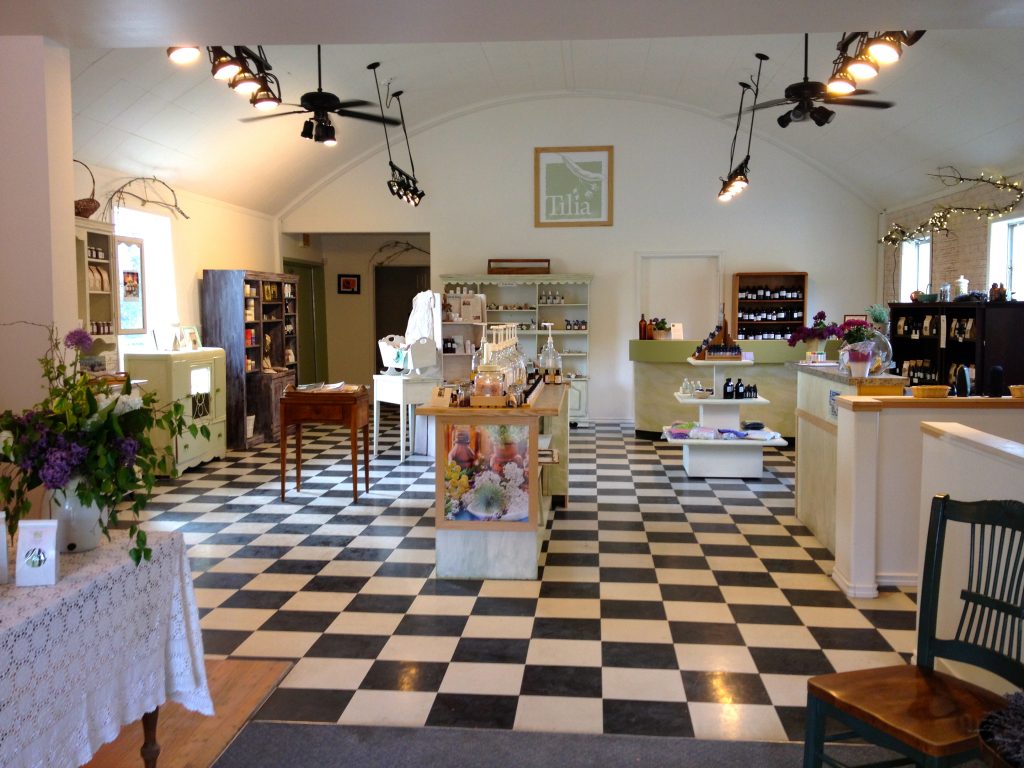 Rachel and Jessica have been focusing on not only keeping the immune system strong but also largely on supporting the nervous system during this demanding time. They have formulated many varieties of strengthening remedies over the years to combat the effects of stress on the body.  Having so many products on their shelves they see people coming in & feeling overwhelmed by the selection, unsure of which remedy is the right one for them.  They are more than happy to help you find the best product suited to your needs when you come in and they will offer an explanation on a few of their most recommended restorative remedies and why they love them so much.
Local Storytellers
"Staff wear masks when interacting with the public and when meeting with another staff members in their offices.  We ask all visitors to the museum and during the tours to wear their masks and maintain their 2-metre distance from anyone not it their household. Plus, we have placed sanitization stations at strategic locations throughout the building.  And, for the extra safety measure, tour participants are required to wear gloves (supplied) on the railcar tours", explains, Business Manager, Valerie Bourne.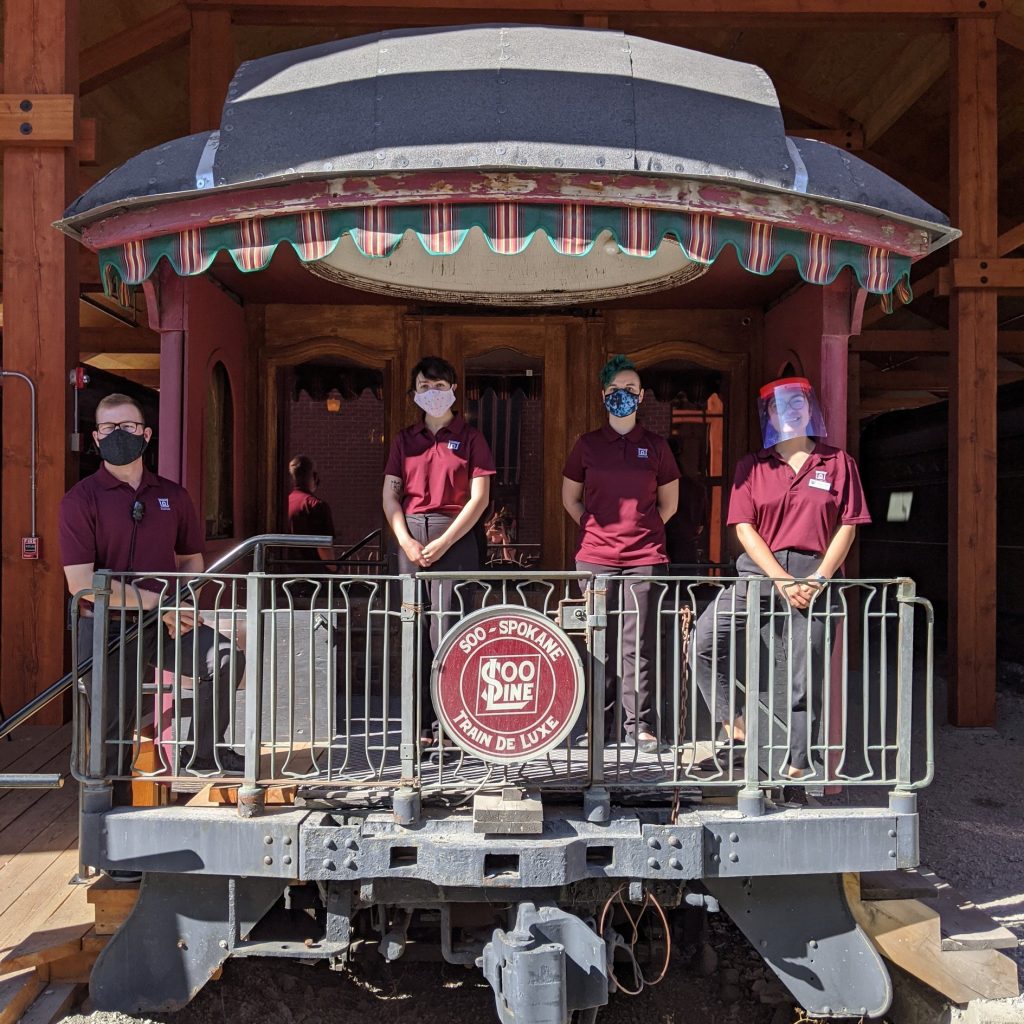 The Cranbrook History Centre is open to the public, Tuesday – Saturday, 10:00 am – 3:00 pm.  Visitors to the museum can choose to explore the museum or they can add a tour of the historic railcars to their experience. There are three different tours to choose from or combine all three in the 'Grand Tour'.  Full descriptions of the tours, rates and the times they run are posted to their website.
Our additional programs, such as the monthly community 'Ed Talks' and our Paleontology Home Kits get visitors/locals engaged in their natural history. Both programs can now be enjoyed safely at home!
Qyoynary Canada (Rossland)
"At the Quoynary Canada we have always believed space is an integral part of appreciating and enjoying creative products. So, while COVID continues to limit the opportunity for social gatherings, it has not cramped our gallery experience. Come enjoy some breathing space alongside your creative explorations," says Fletcher Quince.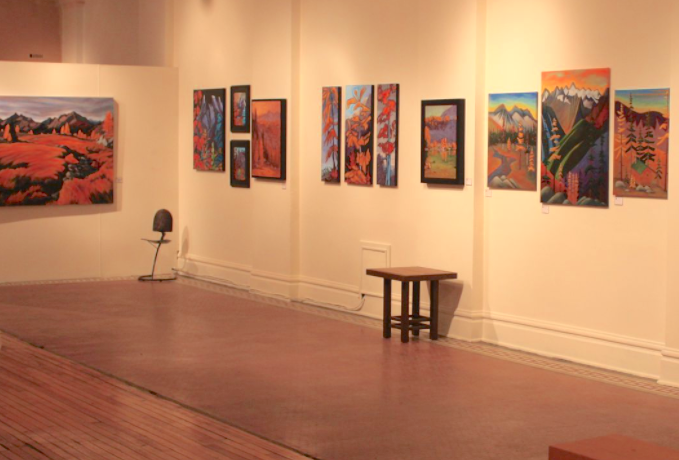 They are offering 15% off the purchase of select pieces to encourage customers to support local artists during these challenging times.
Touchstones Nelson Museum of Art & History
"Many times throughout history, people have faced challenges, worked together and overcome adversity, becoming a stronger and more versatile version of themselves. What better place to learn from our past than at Touchstones Nelson Museum, where visitors can explore the art and history of our region; and combine the lessons from the past with the realities of today," says Executive Director, Astrid Heyerdahl.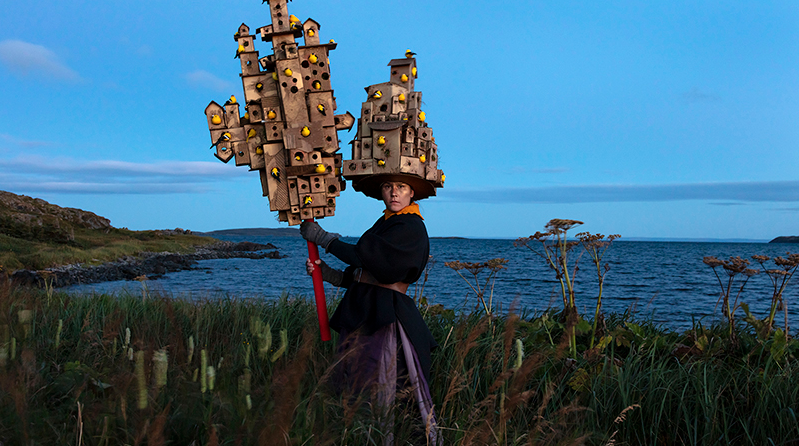 Don't miss the current gallery exhibitions, Meryl McMaster's breathtaking photography series 'As Immense as the Sky' and the group exhibition 'Metis Art and History', both running until mid-February. Touchstones Nelson is free every Thursday night from 4-8 pm and is wheelchair accessible.
Their most recent project, Missing Voices ensures that the Museum exhibition truly represents the Nelson and Area community and fully acknowledges where they have fallen short as an organization in the past. They invite the community to view the 15-short films 'view-at-home' on their Vimeo video page.
To assist you with which businesses in the Kootenay Rockies are open, these communities maintain lists of their businesses: Castlegar, Cranbrook, Columbia Valley, Fernie, Golden, Kimberley, Nelson Kootenay Lake, Revelstoke and Rossland.
~ Take extra time to research and plan your trip in advance. Many of our tourism businesses and services have adopted new COVID-19 protocols and changes to their schedules or policies to ensure your safety. You'll want to become familiar with them ahead of time.
~ If you normally travel with extended family or with several friends, consider travelling in a smaller group. Travelling with fewer people makes it easier for you to practise physical distancing in public, and may have less of an impact on the destination.
~ Consider a slower travel pace to help curb the spread. Instead of checking in and out of multiple destinations during one trip, choose one or two destinations and one/two accommodation properties for your entire trip (and explore all the things to do & see nearby).
Related Stories
~ Getting into Hot Water: Kootenay Hot Springs
~ Kootenay Made
~ Kootenay Winters: Why We Love Them
~ Stay Local, Support Local in the Kootenay Rockies
~ What's New of the Powder Highway?
Top/cover photo courtesy of Tilia Botanicals in Creston, BC.
Please tag your images with #KootRocks on Instagram or Facebook to be featured on our social channels.