The Support Local movement began over time and has been building momentum.
It is a movement that encourages locals to spend locally at their community businesses. 
Today, this means so much more with the pandemic as businesses need your support right now, more than ever!
One of the most important results when you buy locally is significantly more money stays within the community. Local business owners also often have this similar incentive to support their business neighbours.
An interesting and positive element to supporting local is you get to know the people behind the product and service. When you know the people & personalities behind the businesses you are connecting with, you gain a personal trust and you often find you want to recommend them to others.
We would like to invite you to 'Meet Our Partners' – some of the incredible small businesses in the Kootenays Rockies!
Winter Adventurers
Arctos Guides (Slocan)
"Backcountry skiing and split-boarding are relatively COVID safe activities.  However, we try to mitigate the risk of COVID transmission through pre-trip declarations of health by our guides and guests, maintaining social distancing while we are in the field (3-meter minimum) and wearing 3ply masks. If we have to interact in close proximity.  We also have a 'No Questions Asked' refund policy if a guest feels they may have been exposed to COVID or are feeling ill prior to their trip", explains Conor Hurley, Arctos Guides Lead Guide and Director.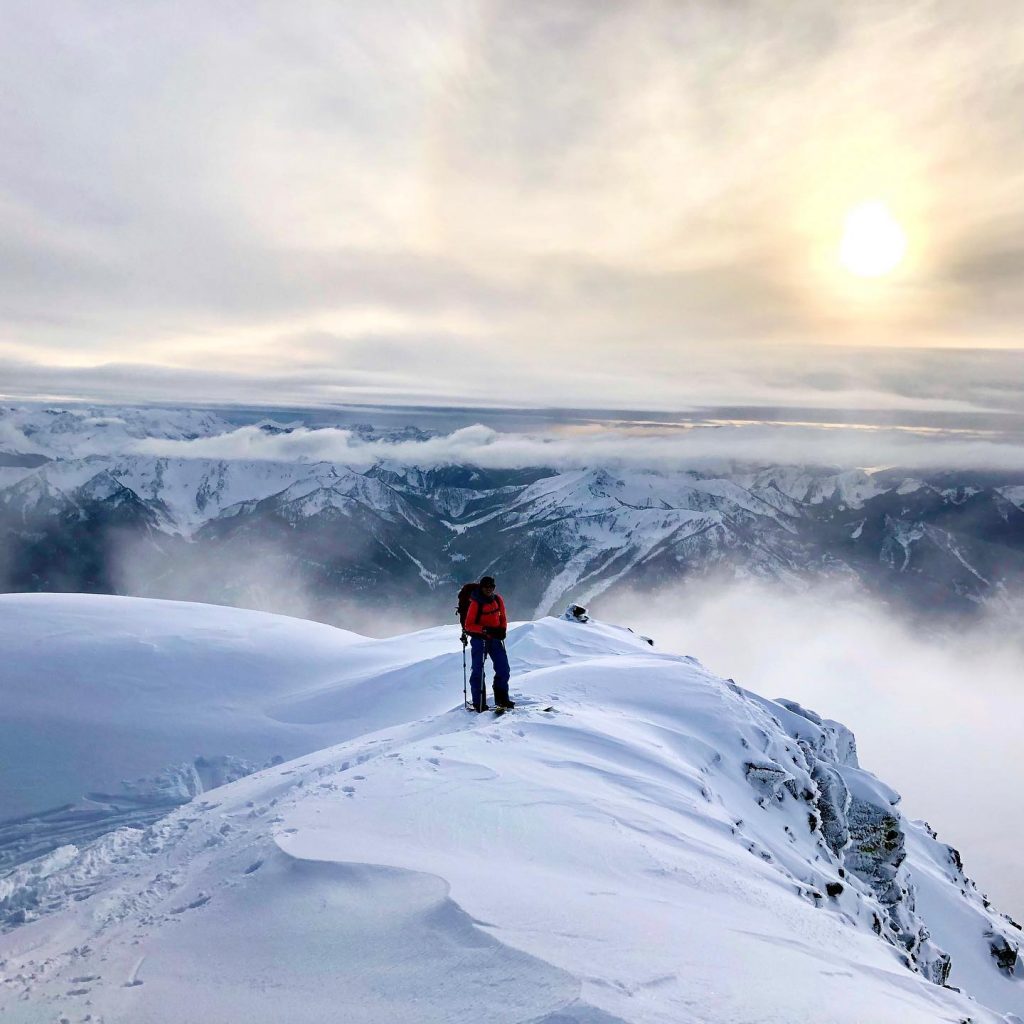 They are offering day tours, a selection of curated basecamps and traverses for locals in the Columbia Basin this winter.  These trips are small group adventures that allow guests the opportunity to travel through incredible terrain while learning empowering skills from experienced, certified ACMG guides.  Their goal is to provide safe, memorable experiences and teach their guests the 'whys' and the 'hows' of mountain travel.  These snowmobile accessed basecamps are three to four-day trips starting at $900+GST per person.
ARQ Mountain Centre (Cranbrook)   
"We are inspired by movement, to inspire movement, which is not only is it good for your body but it's good for your soul, for you heart, and for your mind. We were built to climb, to move, to inspire but more importantly we were built for community and for the whole family. We understand the importance of movement and the difficulties many are finding during this time to stay active and find a place where they can come and safely accomplish that. Our hope is that we can provide that place, we've got our safety protocols in place and are following all of the COVID guidelines.  You can even check on our website to see how many people are in our gym before coming, with our people counter. Come for some 'me' time or bring your whole family and get out, move and be inspired", explains Lorelle Shortridge, Manager.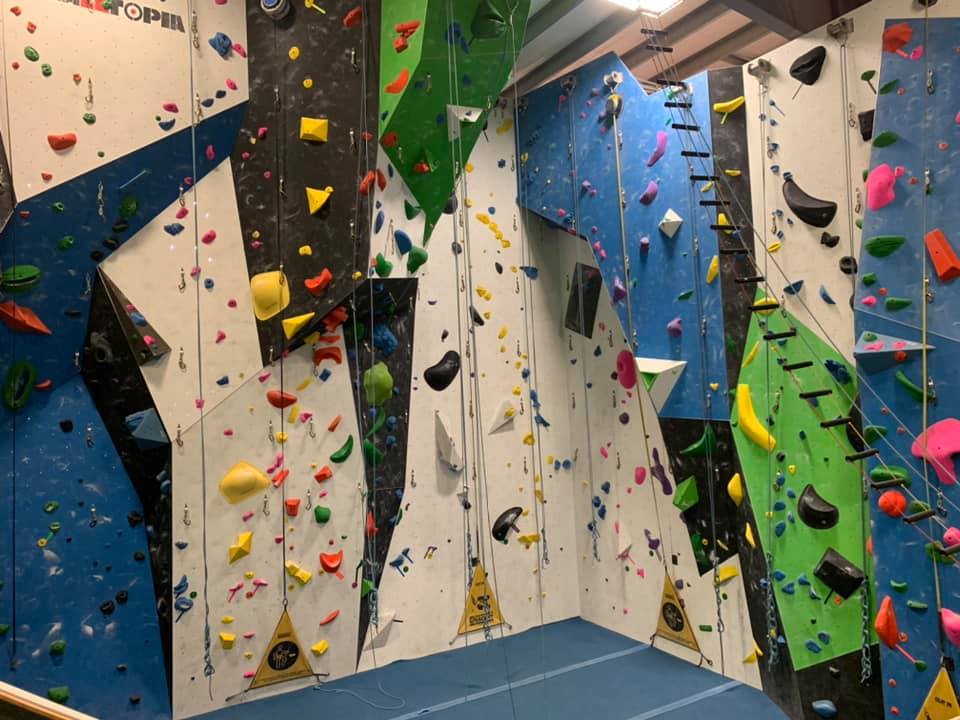 Locals are welcome to a variety of weekly specials, such as: lunchtime bouldering on Mondays ($5); free day pass (before 3pm) everyone Monday with a purchase of an adult pass, student day Tuesday, only $12 for a climb and date night Fridays (after 5pm), buy one day pass & get a free pass.
Columbia River Fly Fishing Charters (Genelle/Castlegar)
"At Columbia River Fly Fishing, we take COVID safety seriously, all of our day trips and charters are outside in the fresh air, sanitizers are available and masks are worn. We want our guests to feel safe when out on the water with us!" – notes co-owner, Kristy Guiguet.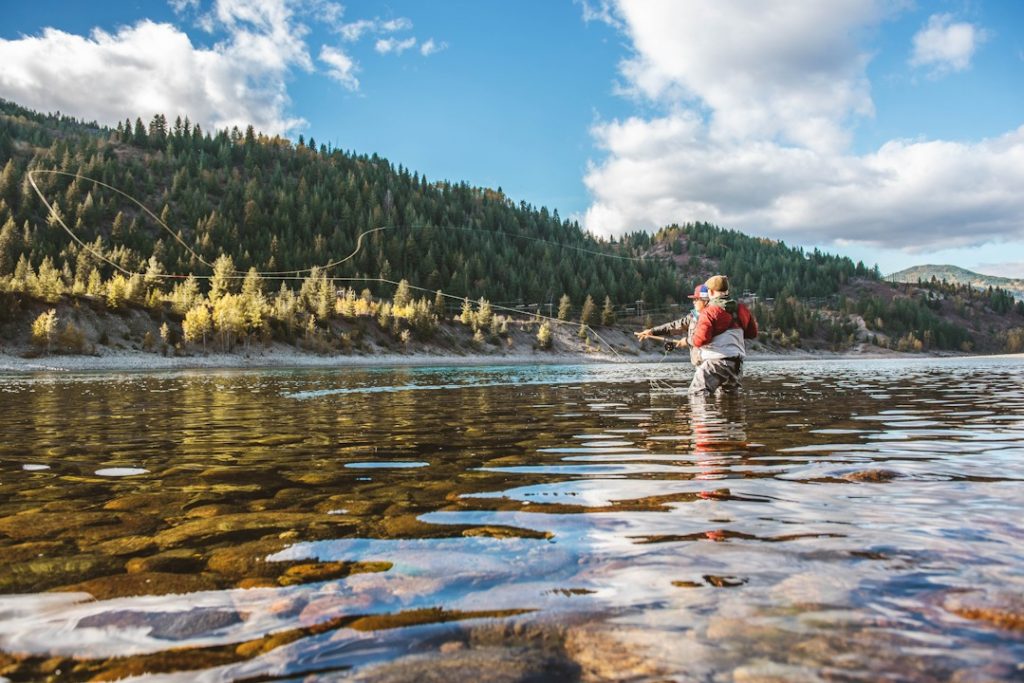 Kootenay Locals, have you dreamt of fishing the Columbia River, have you wanted to learn to fly fish, or have you been dreaming of an outdoor excursion, bring your family or your loved one for a day on the Columbia River.  Join them this April and May and take advantage of our Kootenay Locals special 10% off for Spring 2021!  Meet at one of our popular launches, either Trail or Genelle, bring your own lunch and spend the day on the river enjoying the fresh air and fishing to your heart's content.
"Kimberley Alpine Resort is working hard this winter to provide a place for you to get outside and have some adventures with your family.  Kimberley has received quite a bit of snow this year and the skiing is currently great.  Like other ski resorts we have implemented protocols and policies like mask wearing and 2m distancing in the base area, lift lines, lifts, buildings, etc.  We appreciate you following these new rules for everyone's safety.  When you're sliding down the slopes though it's possible for everyone to spread out and enjoy the freedom of being up on the mountain.  Come pay us a visit!" mentions manager, Ted Funston.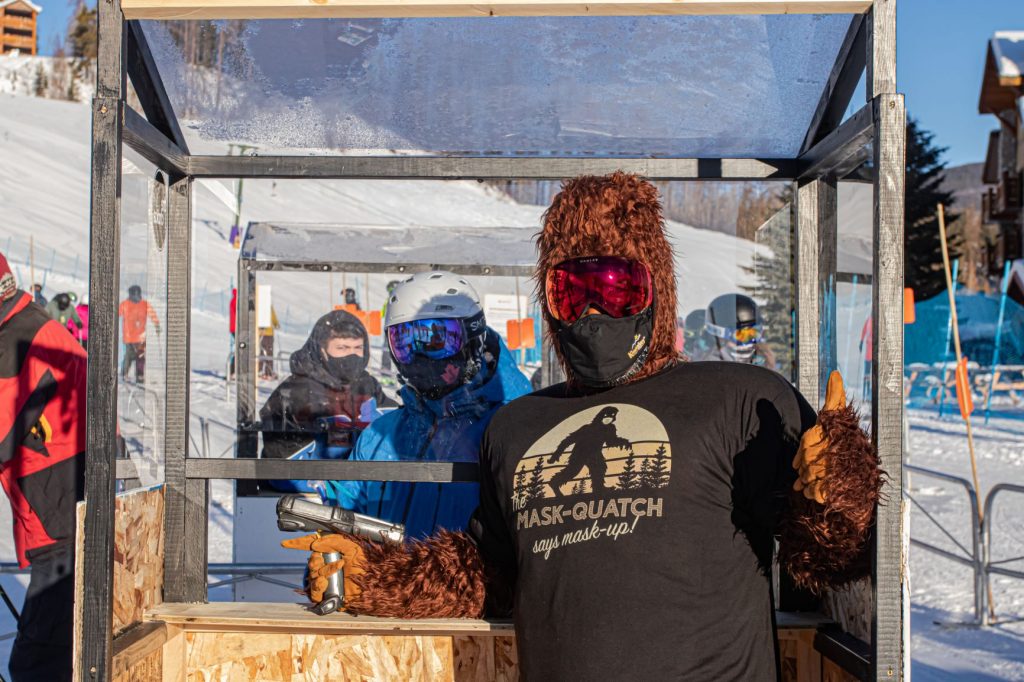 Right now is a great time to learn to ski and/or snowboard or just brush up on your skills. Book a mid-week private lesson (Mon-Fri) from Feb 22 to Mar 12 for 50% off (minimum 2-hours). For more information, telephone the Winter Sports School at 250-432-0315.
"There has never been a better time to try or reacquainted yourself with cross country skiing" says Guy Paulsen, Director, Resort Service, Panorama Mountain Resort. "With improvements this winter to our trail design and grooming practice, Panorama offers plenty of space in which to comfortably enjoy the trails, often without another person in sight. Right from the moment you arrive at the resort our COVID safety measures are clear and straightforward so you are safely and quickly onto the beautifully groomed trails that wind their way beside the picturesque frozen waters of Toby Creek."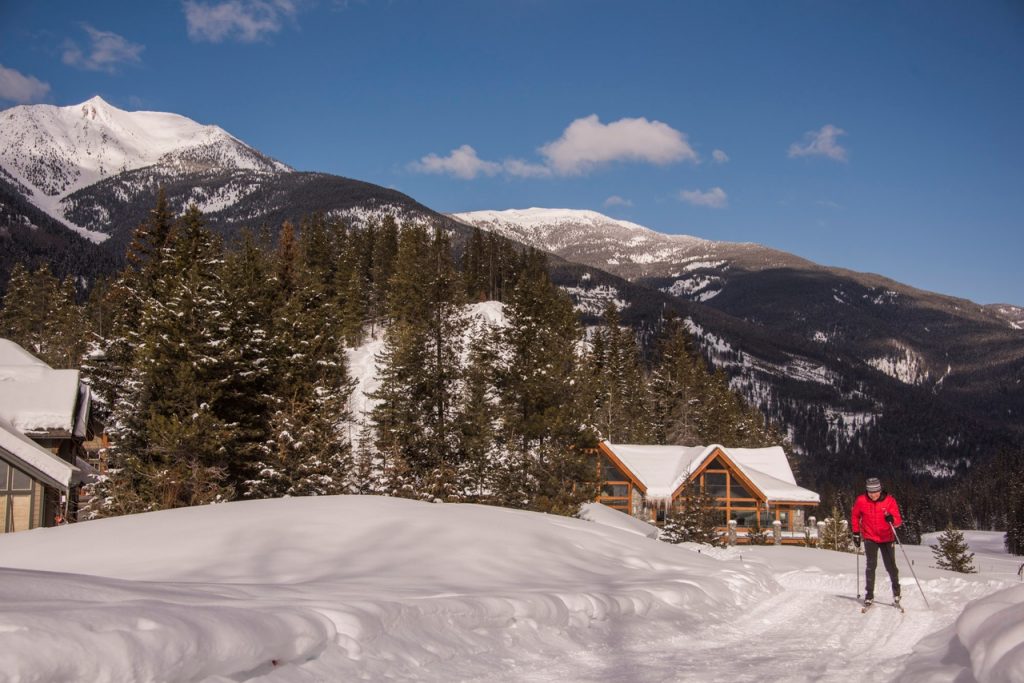 To help you and your household easily get into cross-country skiing, Panorama has introduced a Family First Timers Package that includes equipment rentals, trail fees and a family lesson for up to five people (2 adults and 3 kids aged between 8-17 years) for $140 (+ taxes). This family package is a great introduction to classic cross-country skiing and the perfect way to get the whole family into the outdoors. Pack a lunch and ski out to one of Panorama's two warming huts, both with spectacular views of the towering Purcell Mountains. The package is available on Saturdays and can be booked directly through the Panorama Nordic Centre located at Greywolf Golf Course by calling 250 341-3090.
Purcell Mountain Lodge (Golden)
General Manager, Jackie Mah explains "Immunological health matters and Vitamin D, the sunshine vitamin plays an essential role in supporting the immune system. There is no better time or place to get away from the chaos and disconnect. Treat yourself and your bubble to an off the grid, life changing experience. Spending time in the backcountry ski touring, spit boarding and snowshoeing are a naturally, distanced activities. Guests are able to enjoy a low risk of exposure in our backyard."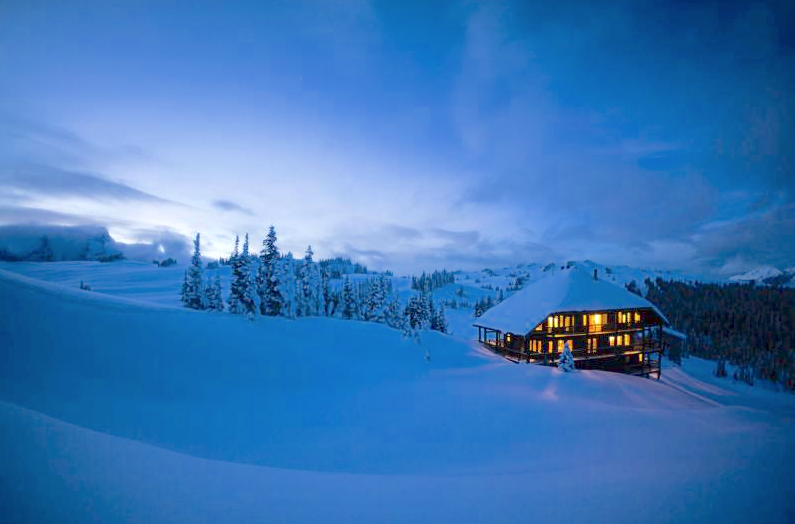 This winter, they are offering locals an opportunity to beat the winter blues. A stay in their luxury lodge and time with their Purcell Lodge family will help you to eat well, exercise and check them off your bucket list. Contact them for their special rates and last-minute deals for locals.
Shon's Bike – Ski – Stay (Nakusp)
"In 2020 we saw a large increase of people getting into biking, xc-skiing, and snowshoeing. This translated to a shortage of bikes, skis and most of the accessories that go along with them. 'Out of stock' is a term we see frequently. The message for 2021: Let us find your items sooner rather than later. Don't miss out on enjoying your favourite activities outside in 2021," explains manger, Brent Wanstall.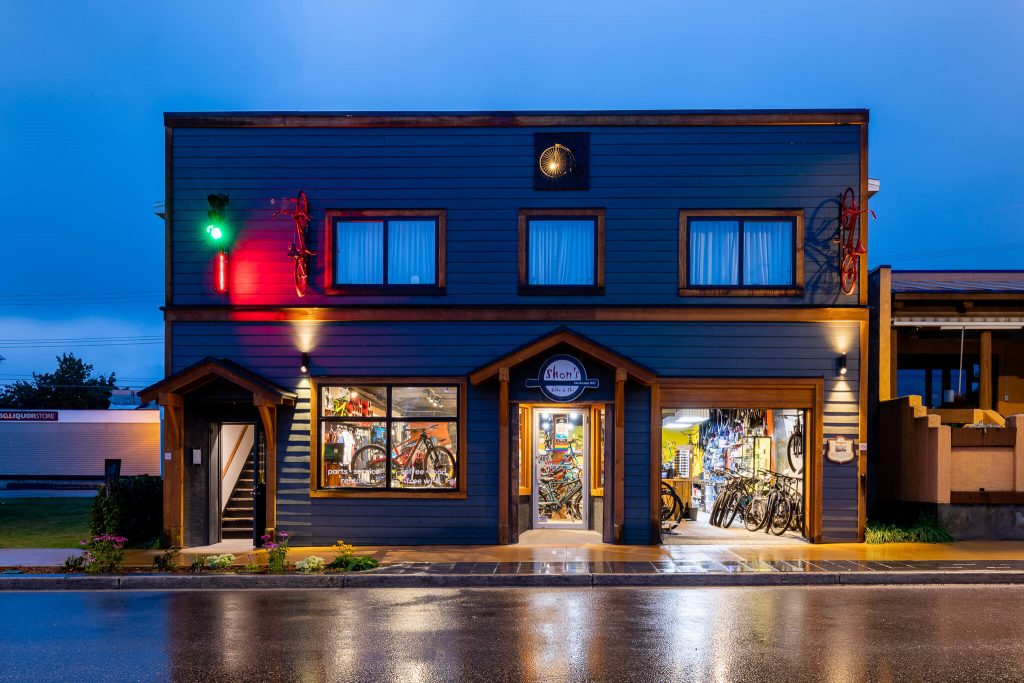 They still have a few XC ski packages left! With still lots of winter left to enjoy them. Give them a call and save a trip – as they can ship them to you! Enjoy a free basic wax with all ski sales.  Plus, 15% off all guesthouse bookings through their website until 04/30/21. Use promo code: KRT-21.
Spirit Rock Climbing Centre (Kimberley)
"We continue to be an important part of the Kimberley community by providing a safe and fun climbing experience for all ages.  By closely following guidelines laid out by the Provincial Health Authority and WorksafeBC, we are able to offer memberships, drop-in climbing, youth programming  and one-on-one instruction.  We also continue to be open late and open 7 days a week.  Thanks to everyone that has supported us this past year", mentions Manager, Eric Hsiung.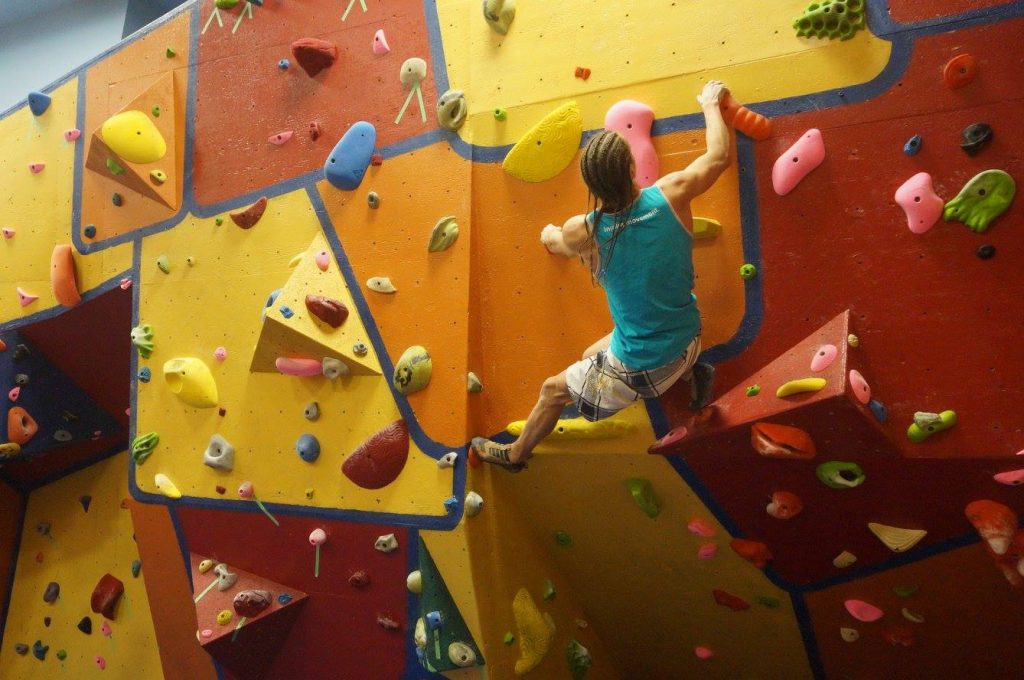 Don't forget they have climbing equipment for sale.  They are making room for new gear this spring and have various items on clearance including climbing shoes and ropes.  Find us in downtown Kimberley (in the Platzl).
Toby Creek Adventures (Panorama)
"Bigger spaces, fewer faces and cool fun on snowmobiles. That's pretty much our mantra this winter," says Nicole Barsby, co-owner/founder of Toby Creek Adventures.  "Once our guests are on a snowmobile there's no problem with social distancing.  There's acres of trails and open spaces, lots of fresh mountain air and plenty of room to social distance, relax and have fun. We have a COVID protocol in place to help ensure the health and safety of our guests and staff and the details are on our website", adds Nicole.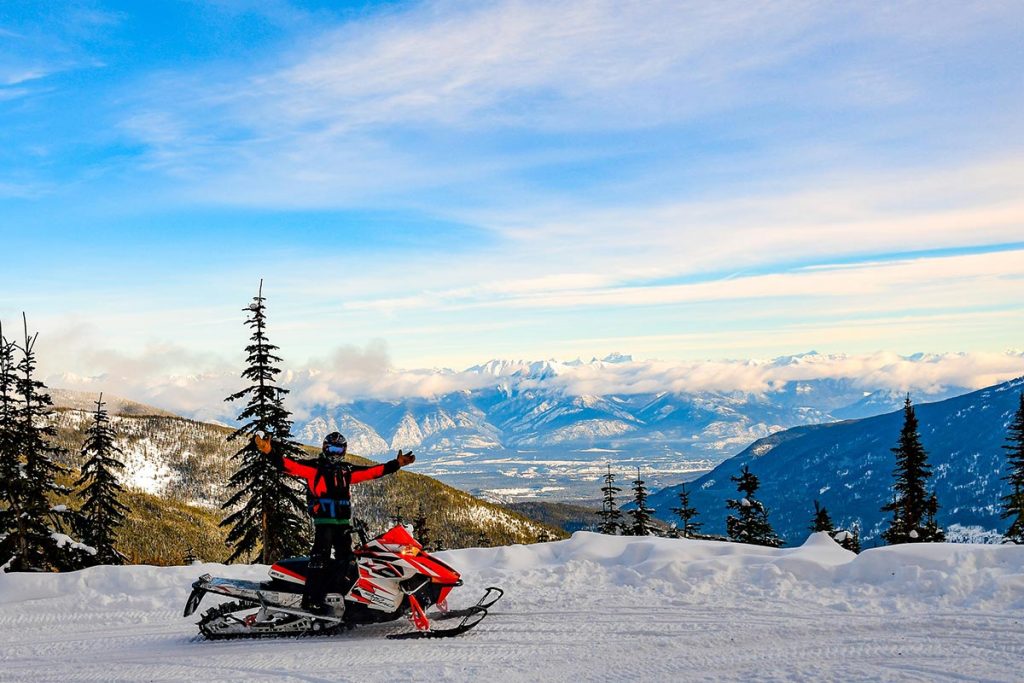 This winter Toby Creek Adventures wants to make it easy for families to get outdoors and enjoy the mountains. Kids Go Free on their 3-hour Paradise Mine Tour.  This special offer presents a great opportunity for families to 'Book Your Bubble' and spend some quality time together, de-stress and make some fantastic memories to take home. Their snowmobile tours are perfect for all levels of experience, from complete beginners to advanced riders. During the tour the guests experience old-growth forest, incredible scenery and a spectacular alpine basin surrounded by soaring rock peaks as well as visiting an old silver mine at 2,438 m (8,000 ft).
Valhalla Mountain Touring (New Denver)
"At VMT we are providing something that our guests are really needing these days, a chance to get above the literal and figurative clouds of valley life during COVID. Our local, detail-oriented staff team are dedicated to providing a backcountry skiing, eating and staying experience that will leave you seeing our backyard mountains in a whole new light", says owner/operator/lead guide, Jasmin Caton.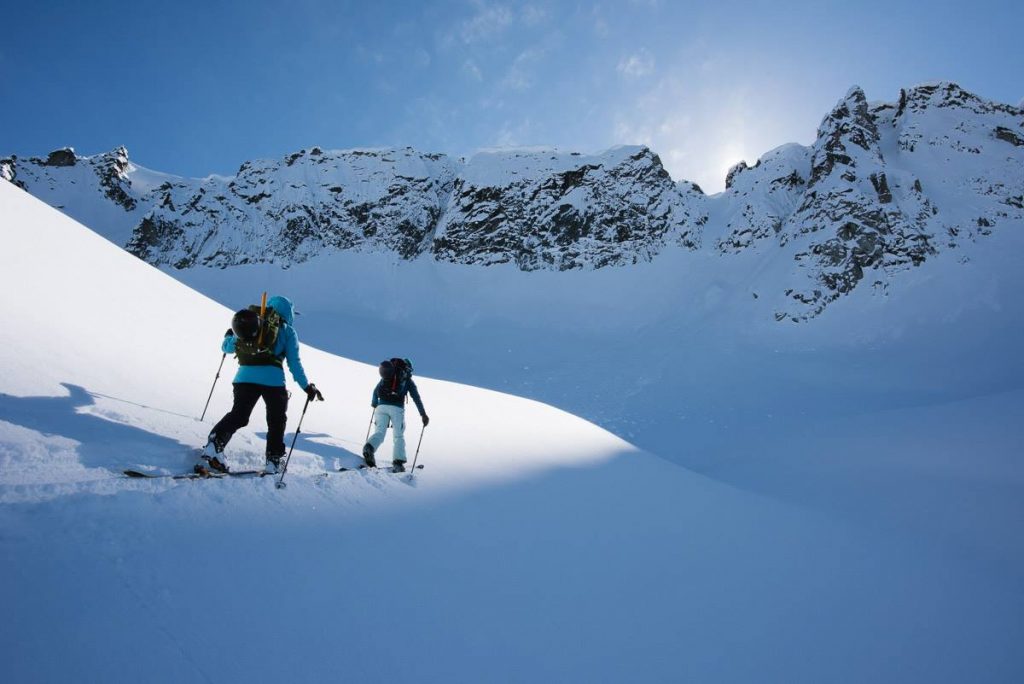 At VMT, they are providing something that their guests are really needing these days, a chance to get above the literal and figurative clouds of valley life during COVID.  Their local, detail-oriented staff team are dedicated to providing a backcountry skiing, eating and staying experience that will leave you seeing their backyard mountains in a whole new light. They have availability on their full and half weeks throughout March and early April, with a 10% Kootenay locals discount.
To assist you with which businesses in the Kootenay Rockies are open, these communities maintain lists of their businesses: Castlegar, Cranbrook, Columbia Valley, Fernie, Golden, Kimberley, Nelson Kootenay Lake, Revelstoke and Rossland.
~ Take extra time to research and plan your trip in advance. Many of our tourism businesses and services have adopted new COVID-19 protocols and changes to their schedules or policies to ensure your safety. You'll want to become familiar with them ahead of time.
~ If you normally travel with extended family or with several friends, consider travelling in a smaller group. Travelling with fewer people makes it easier for you to practise physical distancing in public, and may have less of an impact on the destination.
~ Consider a slower travel pace to help curb the spread. Instead of checking in and out of multiple destinations during one trip, choose one or two destinations and one/two accommodation properties for your entire trip (and explore all the things to do & see nearby).
Related Stories
~ Guiding Services: Powder Highway's Backcountry
~ How BIG is the Powder Highway?
~ Kootenay Winters: Why We Love Them
~ Learn Ski/Snowboard on the Powder Highway
~ Our Kootenay Mountain Culture
~ Quintessential Powder Highway Winters
~ Powder Highway 101
~ Snowmobiling in the Kootenays: Where to Go
~ Stay Local, Support Local in the Kootenay Rockies
~ Tips: How to be a Safe & Responsible Traveller
~ What's New of the Powder Highway?
Top/cover photo courtesy of Purcell Mountain Lodge.
Please tag your images with #KootRocks on Instagram or Facebook to be featured on our social channels.