Like magic — Revelstoke's downtown centre was transformed.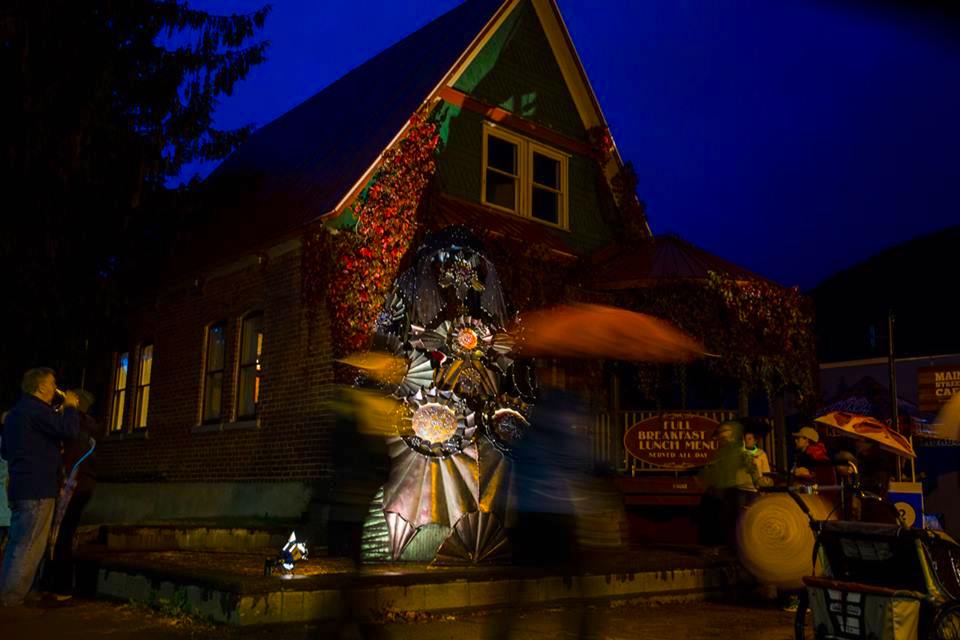 Artisan Kate Tupper's Heavenly Bodies installation; photo by Marissa Tiel
Last year, more than two dozen installations dazzled onlookers at Revelstoke's LUNA Arts Festival. These illuminating works of art floated in alleyways, were projected onto building facades, assembled on street corners and erected in Revelstoke's Plaza, altering the 'bricks and mortar' of the downtown core and invited residents to see it in a whole different light!
After the success of last year, the Revelstoke Arts Council will be hosting this unique event again this year (the last weekend of September).
"The response to the first Luna Fest was way beyond what we were expecting," said Miriam Manley, executive director, Revelstoke Arts Council.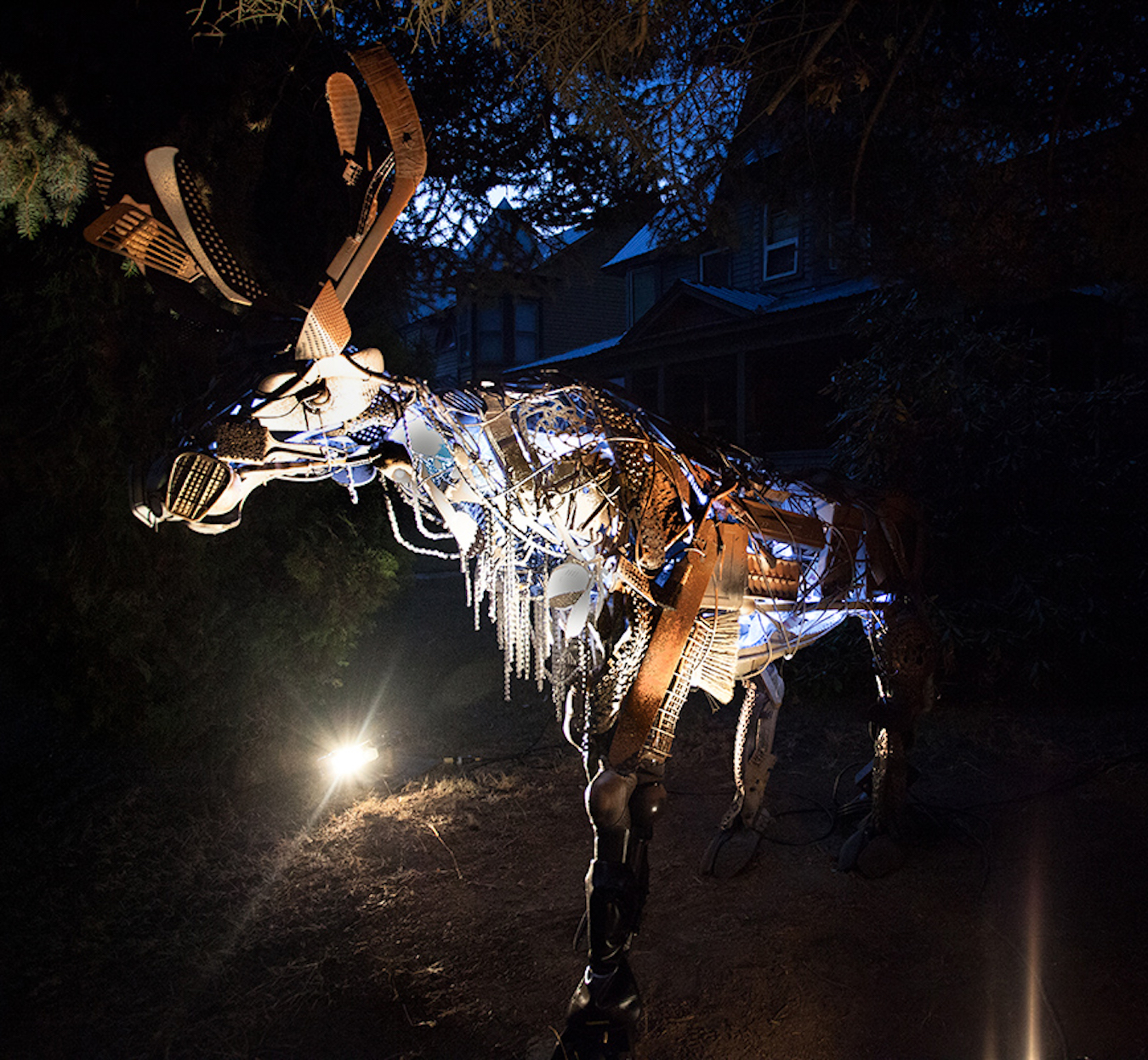 Artisan Rob Buchanan's Zuzi-caribou installation; photo by Izzy Buchanan
"I find so much of my inspiration for LUNA through collaboration as there is an eclectic mix of humans with all sorts of talents that work together to bring the pieces to life… welders, carpenters, bike mechanics, computer programmers, dancers, engineers, school teachers, kids, musicians, artists – when we all get together, amazing things happen!", explains LUNA artist, Rob Buchanan.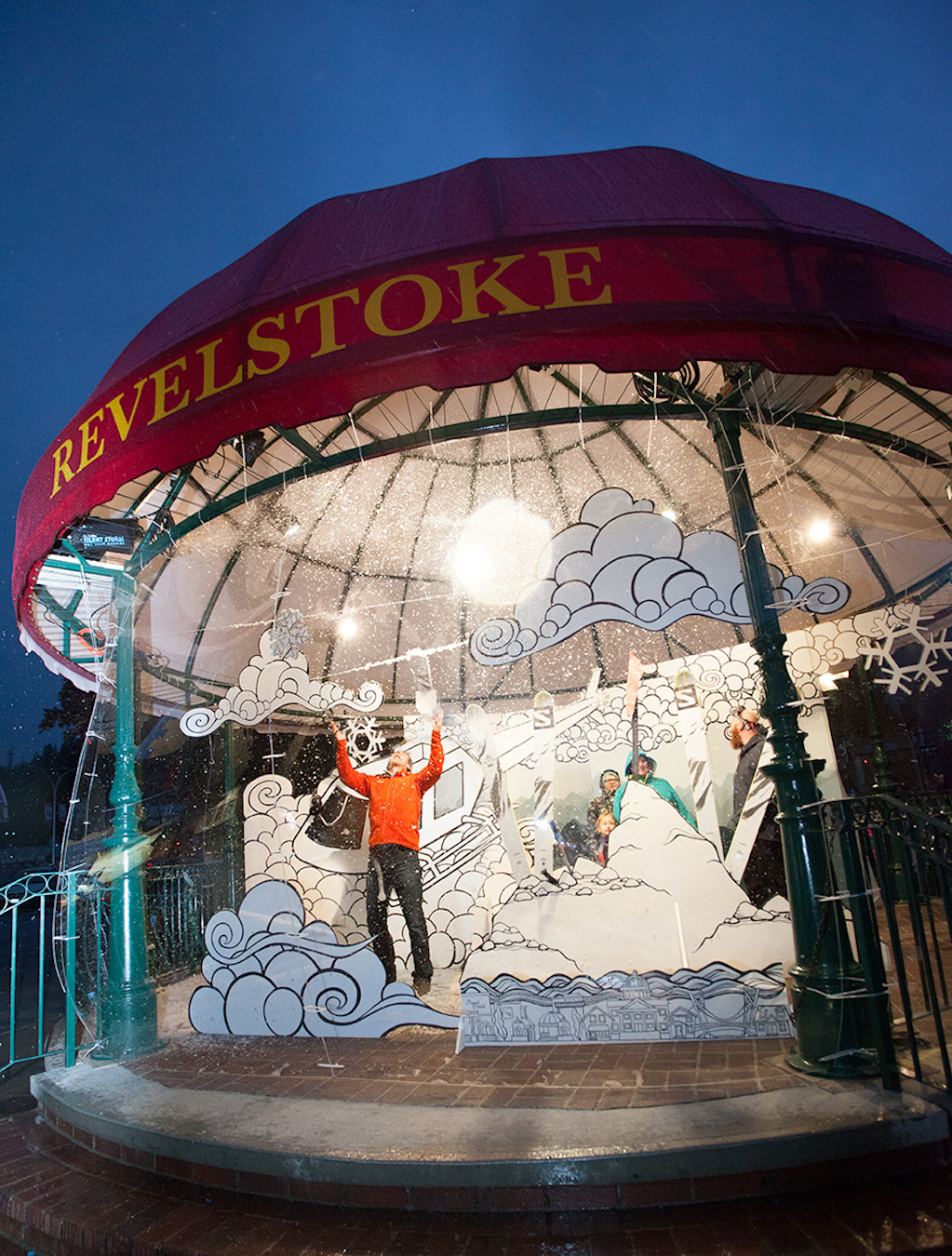 Revelstoke's Plaza giant 'snow-globe' interactive installation; photo by Eric Unterberger
This year, 30 local and visiting artists have created art installations to be showcased around downtown Revelstoke in both unexpected places and familiar hangouts. Visitors & locals are welcome to explore the streets and alleys, participate in the colouring-book mural, share your own story in the giant snow-globe, listen to local musicians and more.
"LUNA is an inclusive platform that celebrates art and uplifts community spirit in Revelstoke. It is so intriguing for our visitors to see everyday common spaces transformed into something magical. My favourite part is experiencing the positive energy on the streets and watching the whole community dancing, laughing and enjoying the festivities together," explains Jana Thompson, Festival Organizer.
LUNA — nocturnal art and wonder, come experience it for yourself.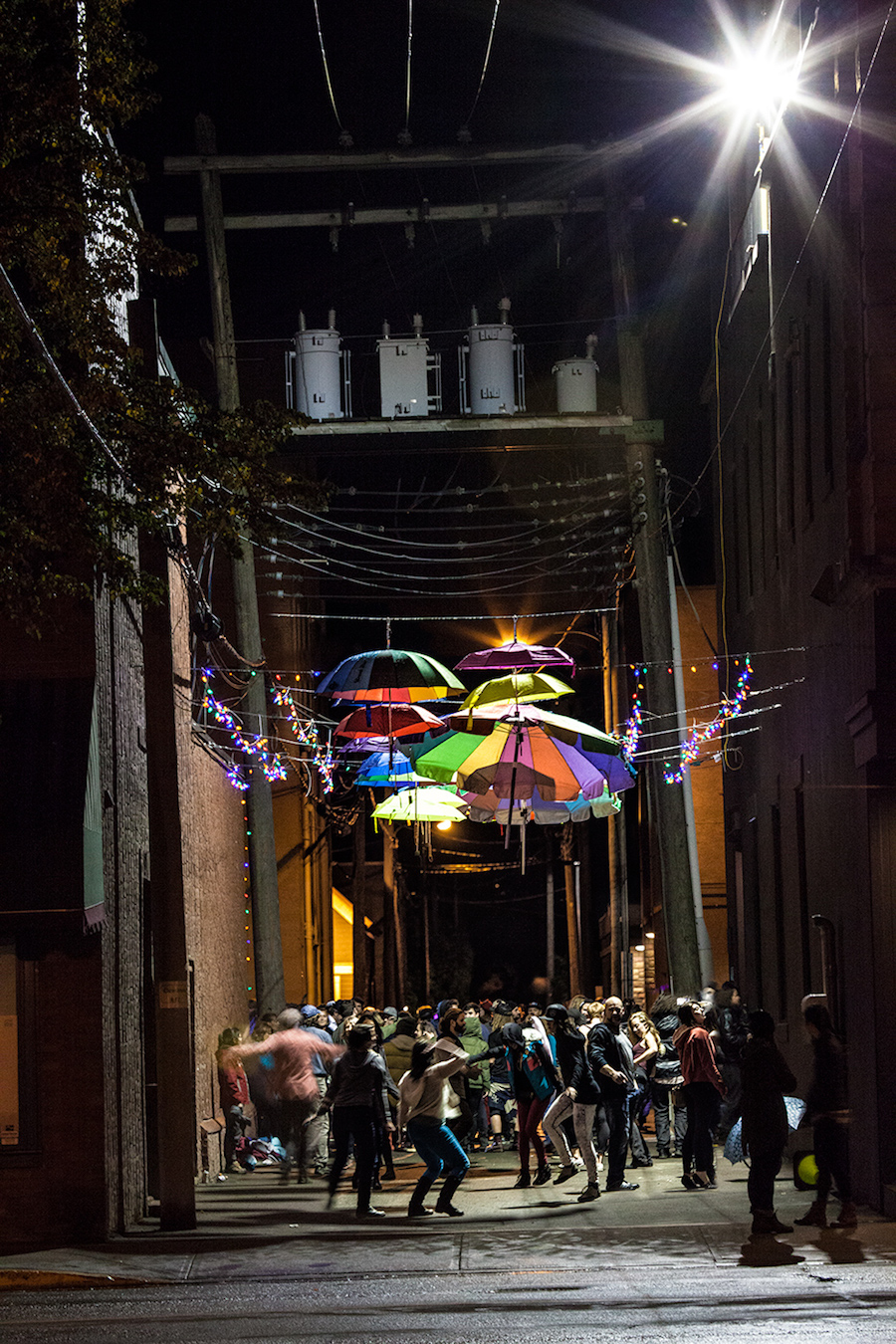 LUNA after-party, dance party; photo by Rob Buchanan
Know Before You Go – Upcoming travel plans? Living in the mountains can come with unexpected changes in weather patterns. Even in the warmer months, it is very important to check highway conditions and travel advisories. Drive BC is a great resource with real-time webcams and road statuses.
Story by a KootRocks Staffer (Shannon Harrison).  Cover/top photo courtesy of the Luna Arts Festival. 
Please tag your images with #KootRocks on Instagram to be featured in future stories.
(Original published date: August 30, 2018)