Riding along a ridgeline, after a grueling ascent, the view of the West Kootenay mountain ranges finally comes into view. Our legs are burning, our lungs heaving and we have only just begun the bike trail that will take us over seven summits and back down to where our vehicle awaits us. The day will be long but it will also be unlike any other.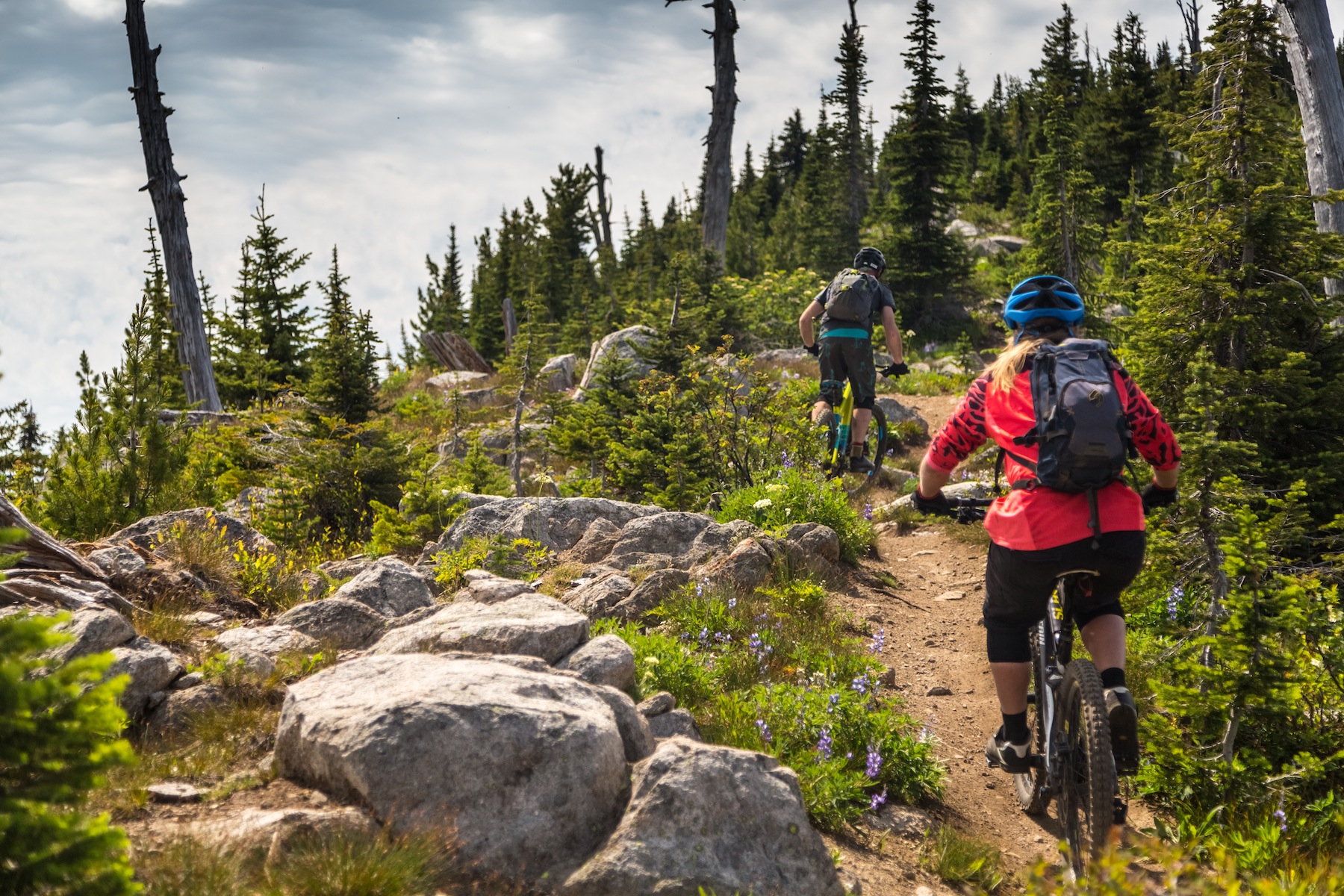 The town of Rossland has a plethora of amazing trails surrounding the city but none stands out more than the Seven Summits. This 35-km (22 mi) behemoth and International Mountain Bike Association (IMBA) Epic Trail is the premier trail in the region.
We hop on the shuttle to the drop-off point along with riders from Vancouver and Calgary. I hear a couple talking about their training regimen to prepare for this trail. I can only hope my pre-season rides have prepared me for what is to come on this 8-hour long journey. Our driver interjects mid ride and offers some cautious words "If you haven't drank half of your water before reaching the top of the first ascent you're done!" We take this to heart.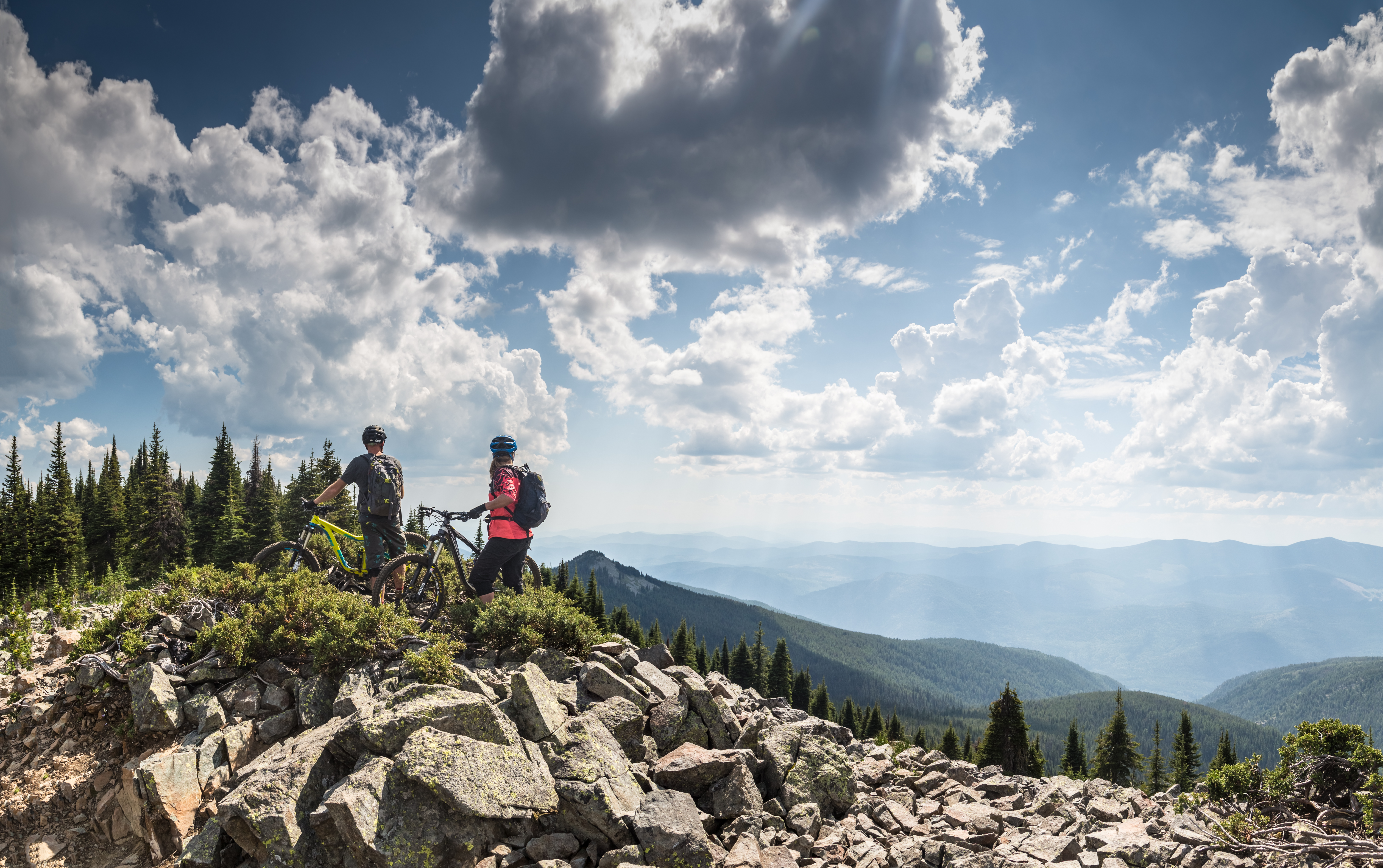 The beginning of the trail is an absolute beast; 600-m (1,969 ft.) of elevation gain just to reach the first ridge. This continuous, unforgiving climb sets the pace for the day and kicks you into high gear first thing in the morning. Once you reach the ridgeline between Lepsoe and Plewman you can see all the incredible peaks the Seven Summits traverses. The single track winds down open slopes with wildflowers blooming all around. This is alpine riding at its best and our group is inspired knowing the hardest climb is behind us and the fun is about to start.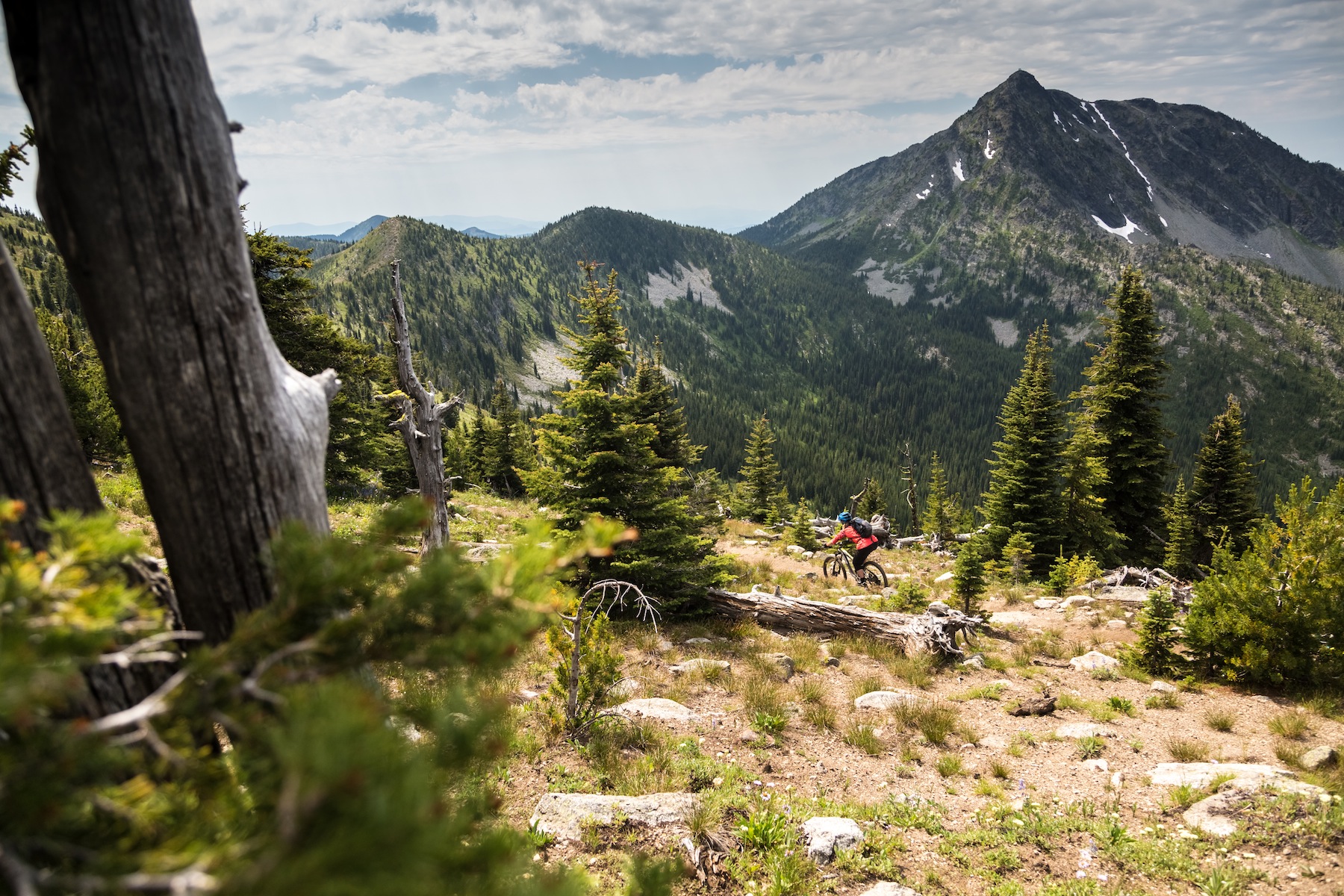 After many stops, a couple crashes and many litres of water drank; we reach the final descent down the classic Dewdney Trail, 5.4-km (3.3 mi) of loose and fast downhill riding. With muscles aching and fingers stuck in a claw-like grip, our crew reaches the final stage of the Seven Summits. Now, time for a beer.
~ Take extra time to research and plan your trip in advance. Many of our tourism businesses and services have adopted new COVID-19 protocols and changes to their schedules or policies to ensure your safety. You'll want to become familiar with them ahead of time.
~ If you normally travel with extended family or with several friends, consider travelling in a smaller group this summer. Travelling with fewer people makes it easier for you to practise physical distancing in public, and may have less of an impact on the destination.
~ Consider a slower travel pace this summer to help curb the spread. Instead of checking in and out of multiple destinations during one trip, choose one or two destinations and one/two accommodation properties for your entire trip (and explore all the things to do & see nearby).
Story and images by Ryan Flett, a local photographer from Nelson, BC.
Ryan started skiing at Whitewater Ski Resort at a young age and knew that his obsession with the outdoors would guide him.  He sought a career where he could experience the world around him and capture its beauty. He's chased skiers down powder runs in the Kootenays, experienced the culture wonders of South America, sailed the majestic BC coast and travelled east to west in Canada.  And continues experiencing as much as he can, with his camera in tow.
Please tag your images with #KootRocks on Instagram to be featured in future stories.
(Original story published: August 16, 2016)