Social distancing in the Kootenay Rockies' backcountry is easy – since many of our mountain communities have a small local population and our wilderness is vast. While out explore our epic mountain peaks and valleys – you may never see another human all day.
Great ready to explore the exceptional mountains and funky communities of BC's Mountain playground – featuring local explorer Laura Grant.
1) If you could choose one spot in the Kootenays that make you the happiest, where would it be?
To be honest, I love my little apartment just outside of Nelson, as it gives me full access to all of the fun. Using this as a home base I can be up riding, bike or board, almost instantly or out hiking in some serious ranges in a few short hours. It is having opportunity so close at hand that makes it hard not to enjoy every minute of the day. My second answer would probably be… in a tent.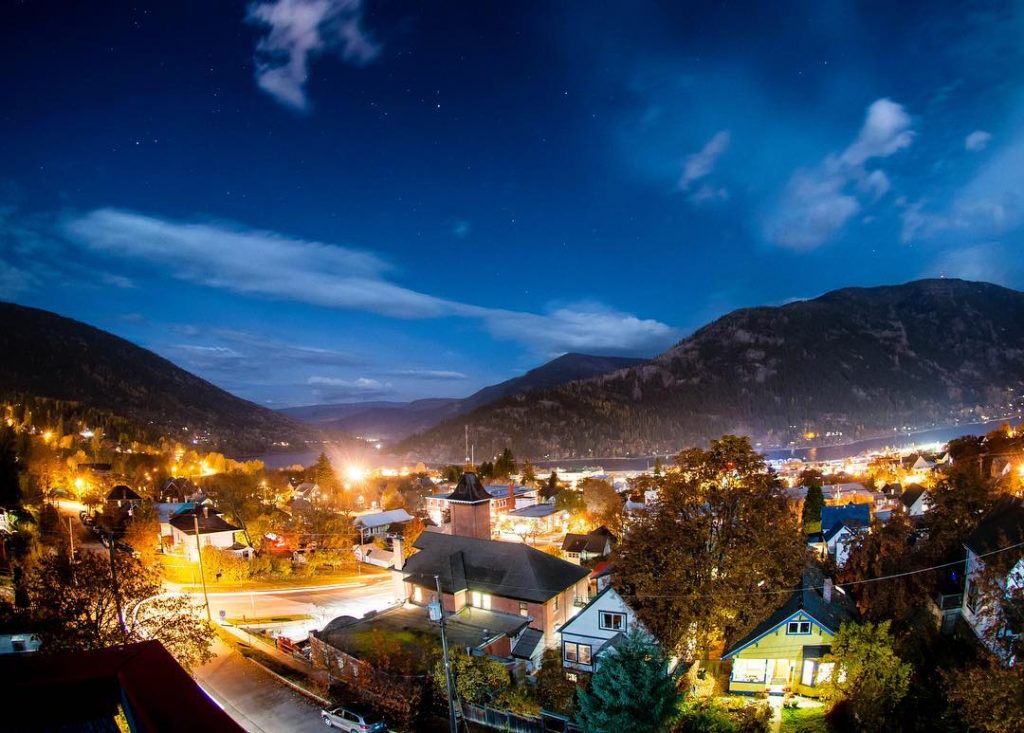 2) Describe your perfect day in the Kootenays?
I would like to start this day with a strong Prince of Darkness grind and a fresh egg. From there I may pack up some gear (I love staging for an outing), grab my camera, load up the truck and load up the dogs. The drive would introduce some new tunes and picturesque views before shifting into 4×4. At this point the day would be getting exciting. I would hope to then go sweat for a bit either due to some well-earned cardio or because I was trying to send it down something and terrifying myself a bit. The day would end in a tent on a lake perhaps, with a glass of wine.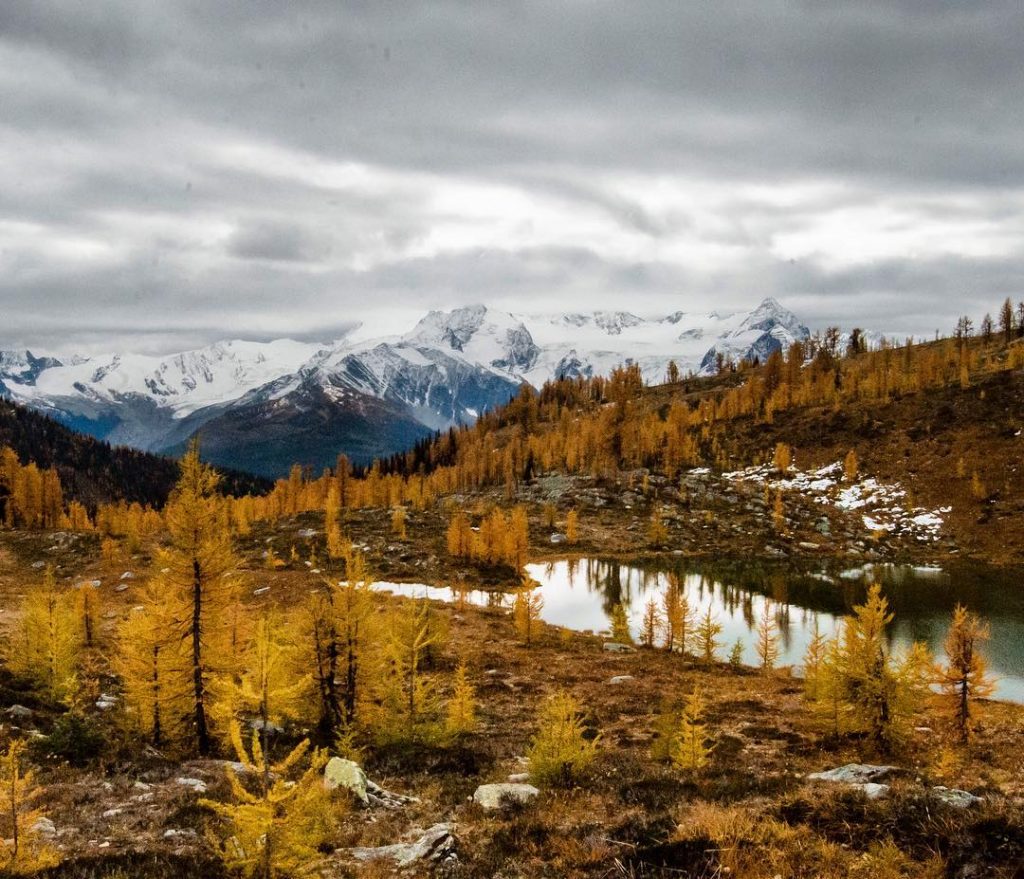 3) What is an experience that you would suggest to a new visitor to the Kootenays?
Hiking up Whitewater the few weeks before opening day. This is a Kootenay tradition and it is always surprising who you may find yourself shredding with. It is also a great way to get your WW stoke on for the much anticipated season.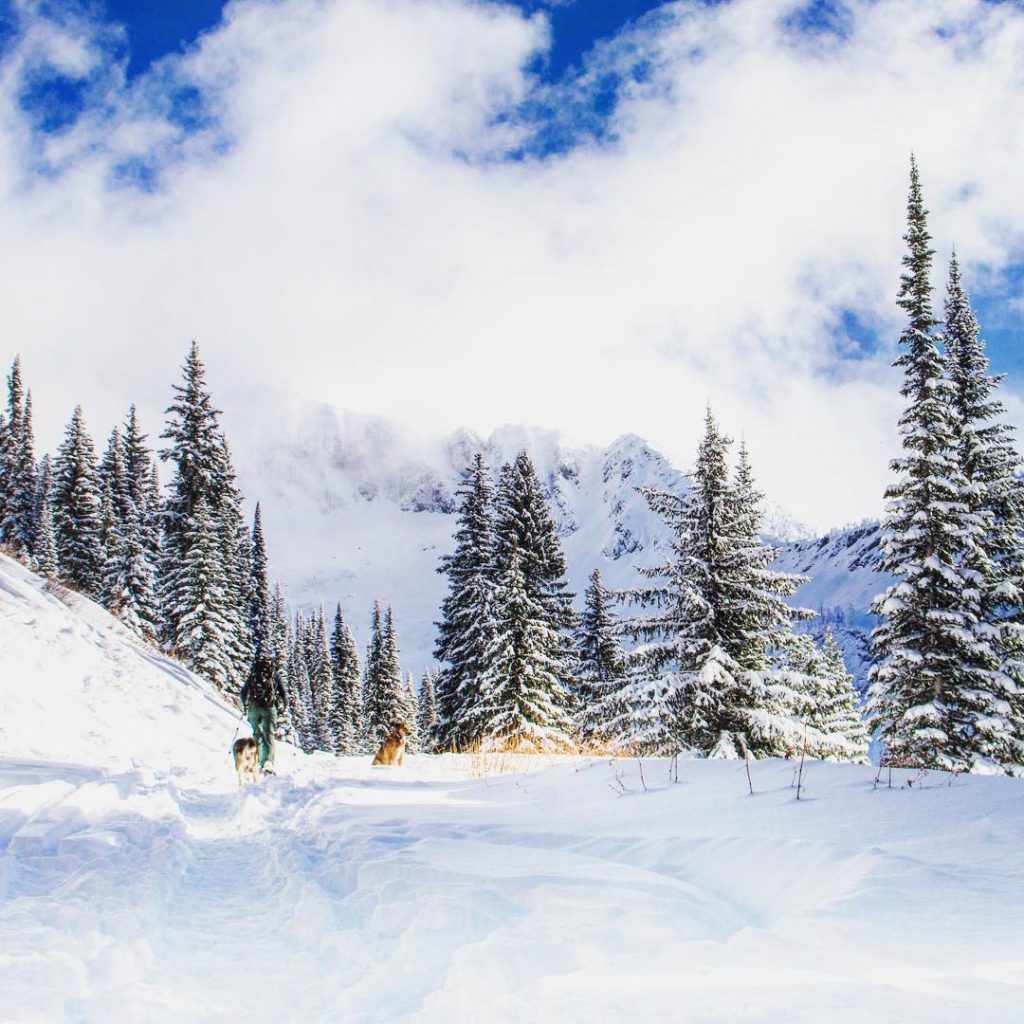 ~ Take extra time to research and plan your trip in advance. Many of our tourism businesses and services have adopted new COVID-19 protocols and changes to their schedules or policies to ensure your safety. You'll want to become familiar with them ahead of time.
~ If you normally travel with extended family or with several friends, consider travelling in a smaller group this summer. Travelling with fewer people makes it easier for you to practise physical distancing in public, and may have less of an impact on the destination.
~ Consider a slower travel pace this fall/winter to help curb the spread. 
Related Stories
~ Best Summit Hikes in the Kootenays
~ Kootenay Hacks: Local Tips Before You Go Exploring
~ Little Known Fall Secret: Larch Trees in the Kootenays
~ Powder Highway 101
~ Slackcountry Touring at our Powder Highway Ski Resorts
~ Stay Local, Support Local in the Kootenay Rockies
~ What's NEW on the Powder Highway?

All responses and images by Laura Grant.
Meet Laura Grant. Laura has lived in the Kootenays on and off for most of a decade now, originally coming from Ontario. Her gig has been to spend the summers on Rap Attack fighting fires and the winters in Nelson. Recently, she came to realize that this schedule didn't allow for enough time in the Kootenays, or to develop a community. She is now based out of Nelson full time which gives her great joy, more time to explore more and hone in some alpine skills. Check out more of her adventures on her Instagram feed!
Please tag your images with #KootRocks on Instagram or Facebook to be featured on our social channels.
(Original story published in Nov 2018.)