Giant snow-covered peaks, thunderous waterfalls and crystal clear rivers and lakes characterize this mountain playground. It's perfect for backcountry adventures like heli, cat and downhill skiing/riding, mountain biking or hiking. 
The Kootenay Rockies region encompasses four mountain ranges – the Canadian Rockies, Purcells, Selkirks and Monashees. Four national and more than 75 provincial parks in the Kootenay Rockies feature mountains, lakes, ancient fossil fields, old-growth rainforests and alpine meadows renowned for their colourful displays of late-summer wildflowers and late-fall golden larch trees. 
Great ready to explore the extraordinary mountains and valleys of BC's Mountain playground – featuring local explorer Matt Gunn.
1) Why do you love to spending time in the Kootenays?
The Kootenay's are a special part of the world filled with spectacular mountains, rugged glaciers and incredible lakes. Of course there are other amazing mountainous areas in Western Canada, but one of the beauties of the Kootenay's is the wilderness aspect. The nearby national parks in the Canadian Rockies are fantastic, but they are filled with people from around the globe. The Kootenay's are just a few more steps into the wilderness and provide endless opportunities to experiences mountain adventures without being in a throng of people.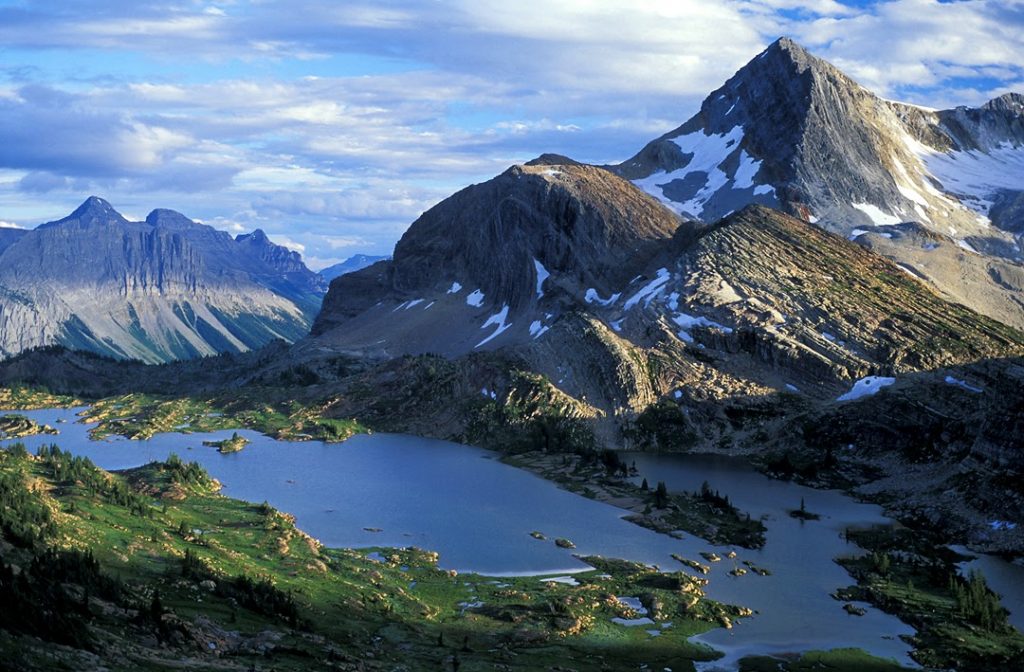 2) How does the Kootenay's wilderness inspire you?
I'm particularly drawn to the extensiveness alpine meadows which fill with wildflowers and offer views of glaciated terrain as far as the eye can see. There are hundreds of places like this where I'd love to camp in order to watch the sun rise and set. The Kootenay's inspire the photographer in me, over the years the best landscape images I've taken have been in the Kootenays.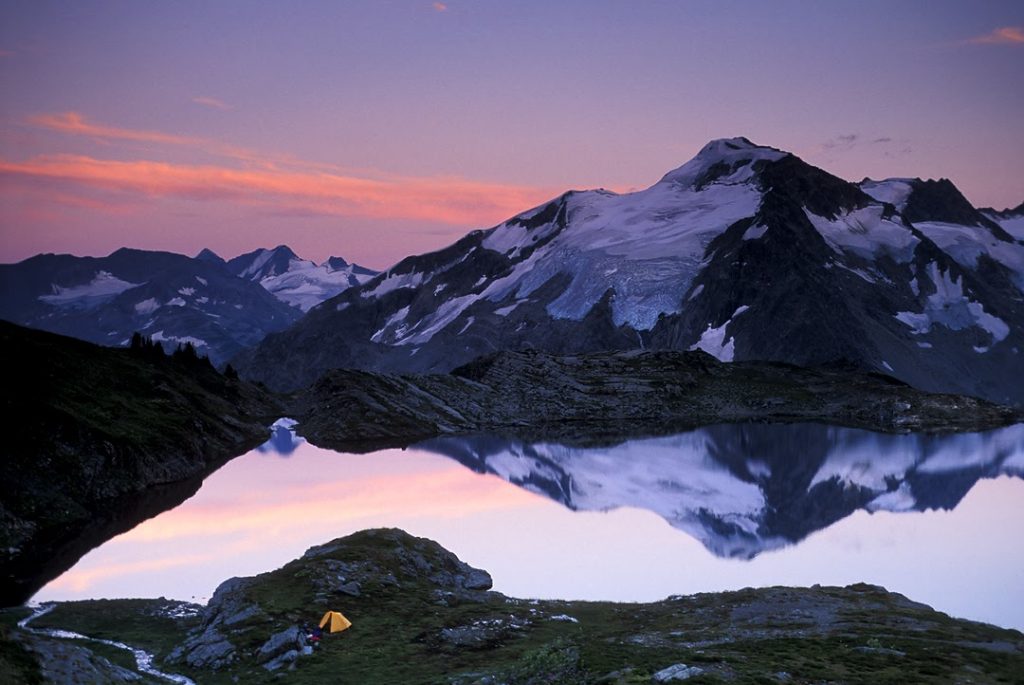 3) What is a place or experience that you would suggest to a new visitor to the Kootenays?
For a family it's hard to beat a 4 or 5-day paddle done the west-shore of Slocan Lake at the base of Valhalla Provincial Park. This has got to be one of the best value multi-day trips I can think of when you consider how easy it is to access. The trip takes you from one idyllic beach side campsite to another through incredible aqua marine waters.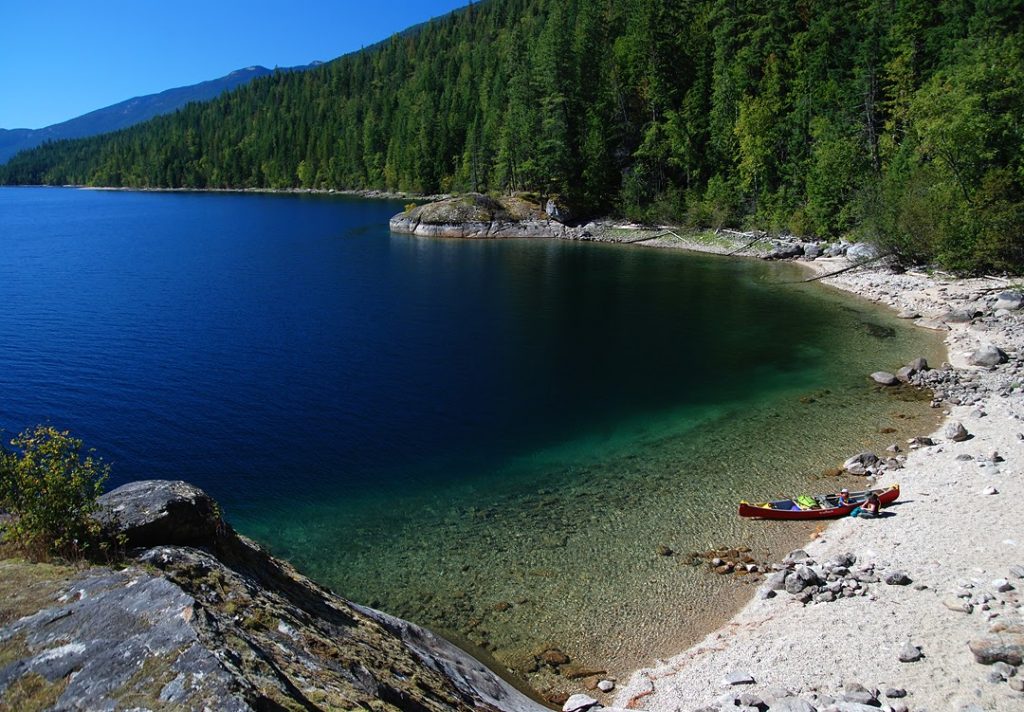 ~ Take extra time to research and plan your trip in advance. Many of our tourism businesses and services have adopted new COVID-19 protocols and changes to their schedules or policies to ensure your safety. You'll want to become familiar with them ahead of time.
~ If you normally travel with extended family or with several friends, consider travelling in a smaller group this summer. Travelling with fewer people makes it easier for you to practise physical distancing in public, and may have less of an impact on the destination.
~ Consider a slower travel pace this fall/winter to help curb the spread. 
Related Stories
~ Best Summit Hikes in the Kootenays
~ Family Adventures On & Off the Beaten Track
~ Family-Friendly Backcountry Adventures in the Kootenays
~ Kootenay Hacks: Tips Before You Go Exploring
~ Little Known Fall Secret: Larch Trees in the Kootenays 
~ Multi-general Family Hiking in the Kootenays
~ Outdoor Adventures: Unique to the Kootenay Rockies
~ Stay Local, Support Local in the Kootenay Rockies
~ What's NEW on the Powder Highway?

Local secrets shared by Matt Gunn.
Matt is a mountain enthusiast with a passion for exploring. Matt splits his time between summer scrambling adventures and winter ski touring. He is the author of two guidebooks 'Hikes around Invermere' and 'Scrambles in Southwest British Columbia'. He now resides in Squamish with his wife Dora and daughters Teagan and Aven. 
Please tag your images with #KootRocks on Instagram or Facebook to be featured on our social channels.
(Original story published in Sep 2016.)