Winter is here! And it's time to embrace our snowy landscapes. Meet Tom Weager, a Kootenay local from Nelson, BC. Looking at his Instagram page, we're convinced he is taking in a rad adventure every single day! You'll find him conquering peaks in the warmer months and getting into deep powder in the winters. Tom's active perspective behind the camera is incredible, and we absolutely love showcasing his work. Check out what he's up to on Instagram — you won't regret it, and you'll be itching for your next adventure!
In his own words, he answered a few questions from us: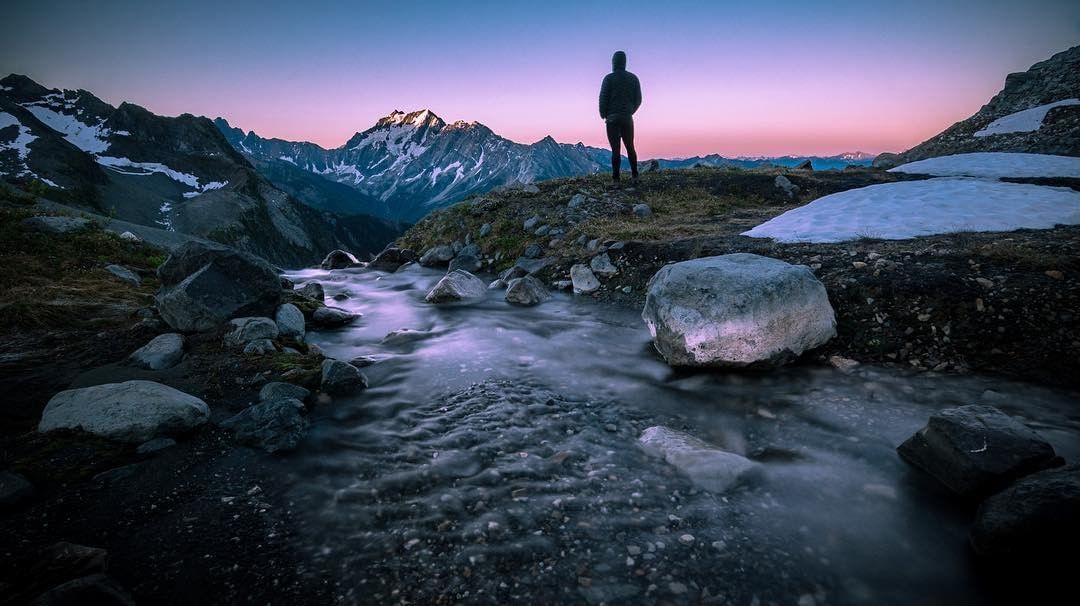 Taking in the incredible views. 

#1 – Describe your favourite day in the Kootenays.
A January morning deep in the mountains with a handful of friends in a tiny wooden ski-cabin. It's snowed 20-cm of feather down snow overnight and you know you won't see another soul all day other than your ski partners. The days are short and it's still dark when the first person rolls out of bed bleary-eyed and announces to a slumbering group that ULLR has provided the goods. A fire is lit, coffees brewed, and the cabin creaks and groans as the hot air from the piping hot stove rises to the ceiling. Smiles and anticipation all round. The outside world continues to spin, but you're in a snow-globe with your buddies
and it's all yours.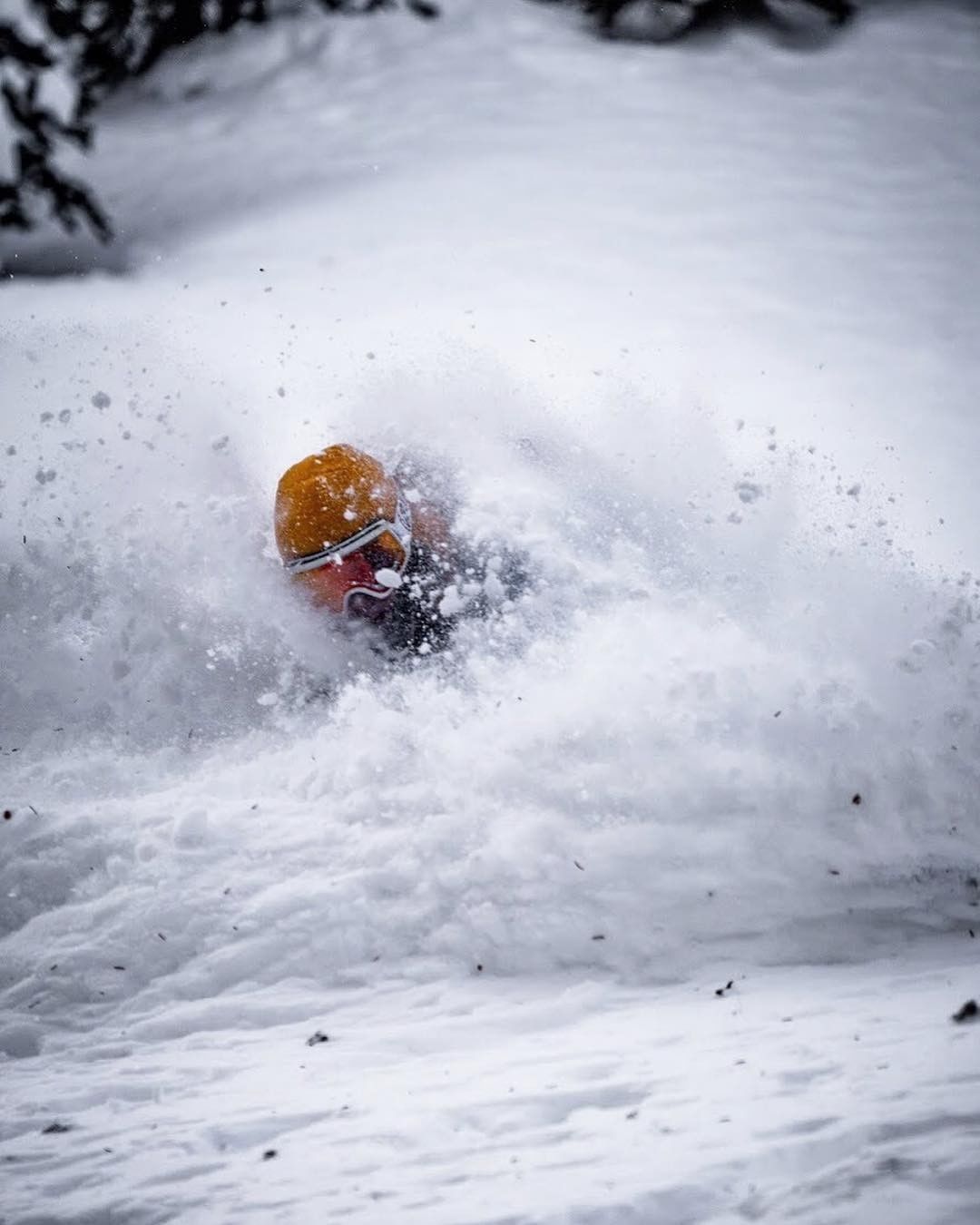 Some serious powder. 
#2 – When you head out on a Kootenay adventure, what items are a "must take" with you?
Enthusiasm, openness to adventure, preparedness, and bear-spray (depending on the season). I can't go anywhere without my camera, but that's just me.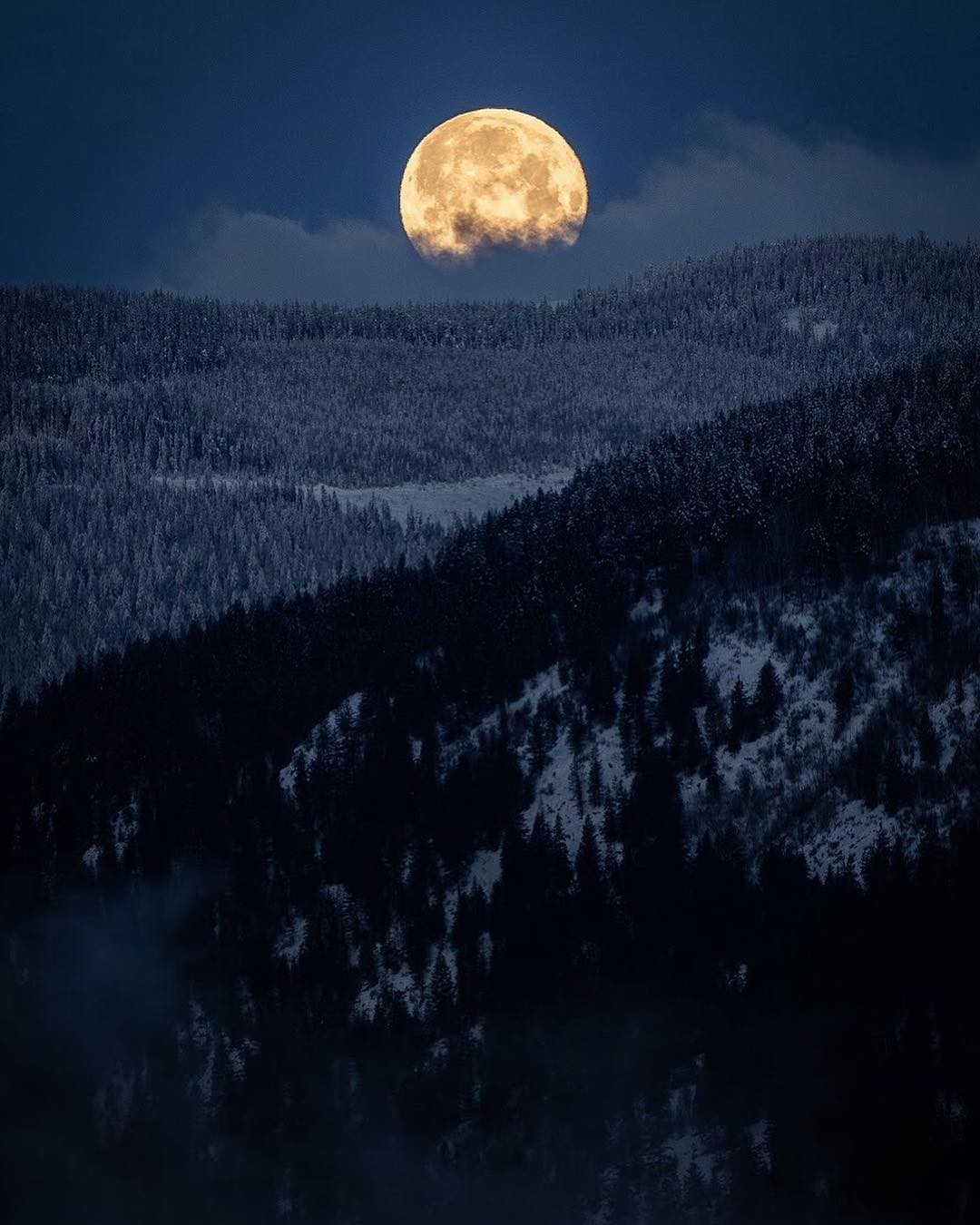 Secret photo location… just steps away from Tom's front door. 
#3 – What activity (or place) do you recommend for someone visiting the Kootenays for the first time?
I'm a Nelson resident so I am of course biased to Whitewater Ski Resort when it comes to winter activities. If I have friends that have never been here before I will always try to take them to Jumbo or Monica Meadows in the summer or fall. There are so many wonderful hikes in the Kootenays, but for relative ease of access and stunning views I don't believe there is much better. Guaranteed smiles all round. If you enjoy physical activity and Mother Nature then no matter what you do in the Koots you can't really go wrong. From big lakes, dark forests, quirky towns and wild peaks. We are fortunate.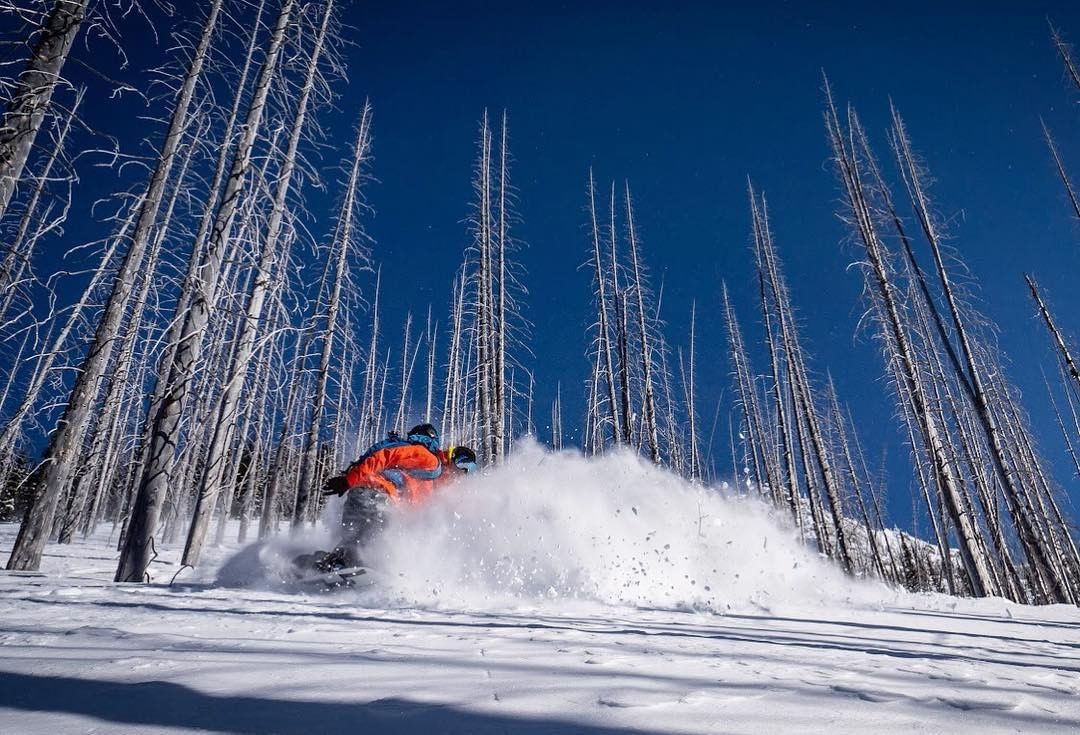 Burnt trees, and sweet powder turns.
# 4 – How did you learn about "where to go and what to see" in the Kootenays?
People and research. The Koots are pretty wild, literally. There are some popular and easy places to visit (which is great!) but if you want to get off the beaten trail, you'll need to quiz people and dig pretty deep to find information on the harder to access spots around here. I like that. There is an opinion that folks are secretive about the wonderful places that we have to offer but I don't think that's entirely true. As long as you are respectful and enthusiastic then there is a wealth of knowledge out there, ya just gotta look around a bit and ask with a smile! 
Overlooking Kootenay Lake in the Kaslo.
~ Take extra time to research and plan your trip in advance. Many of our tourism businesses and services have adopted new COVID-19 protocols and changes to their schedules or policies to ensure your safety. You'll want to become familiar with them ahead of time.
~ If you normally travel with extended family or with several friends, consider travelling in a smaller group this winter season. Travelling with fewer people makes it easier for you to practise physical distancing in public, and may have less of an impact on the destination.
~ Consider a slower travel pace this winter to help curb the spread. Instead of checking in and out of multiple destinations during one trip, choose one or two destinations and one/two accommodation properties for your entire trip (and explore all the things to do & see nearby).
Related Stories
~ Backcountry Ski Touring: Step 1 Avalanche Safety Training
~ Guiding Services: Powder Highway's Backcountry
~ How BIG is the Powder Highway?
~ Planning your Powder Highway Trip: Local Tips
~ Powder Highway 101
~ Road Tripping the Powder Highway Like a Ski Bum
~ Slackcountry Touring at our Powder Highway Ski Resorts
~ Stay Local, Support Local in the Kootenay Rockies
~ What's NEW on the Powder Highway?
All responses and images by Tom Weager.
Please tag your images with #KootRocks and #PowderHighway on Instagram & Facebook to be featured on our social channels.

(Original story published in March 2019.)