Every morning in small-town cafes all along the Powder Highway, aromas of freshly brewed java swirl in the air with excited talk of plans for the day to come, as professional ski and snowshoe guides rendezvous with their clients to fuel up for unforgettable, personalized adventures.
1. Local guides like Revelstoke's Flexpeditions, or Nelson's Summit Mountain Guides can tailor a day for any ability, and expertly balance out fun and safety in the backcountry.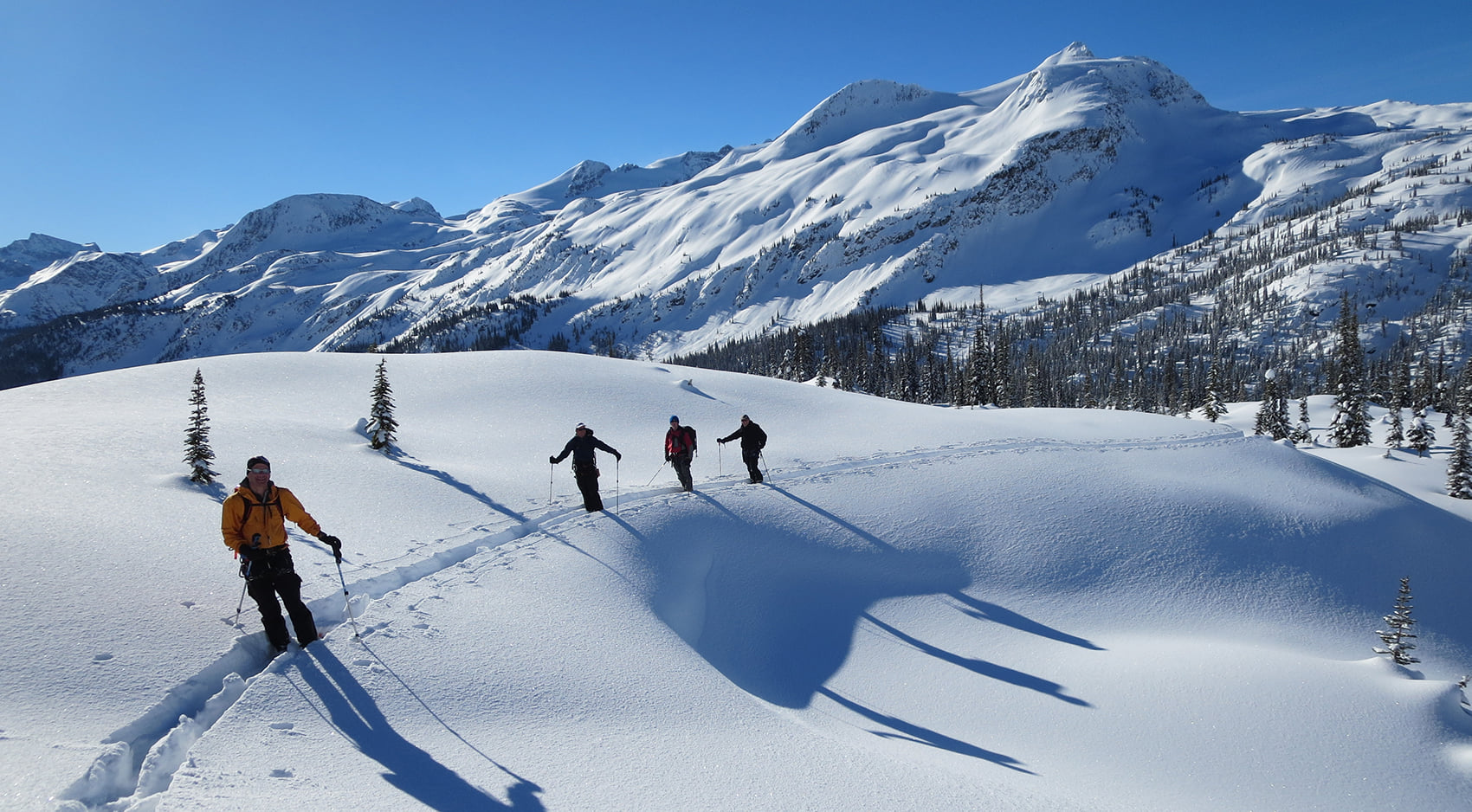 Deeper in the mountains, under meters of Kootenay cold smoke, ski-weary backcountry lodge guests are lured from their cozy beds by the same scents, along with a gourmet buffet of nutritious, high energy breakfast treats and a promise of another dreamy day of first tracks in the pristine mountains. While skiers get going, a team of experienced, certified guides reviews the weather, avalanche and snow conditions together to ensure the best possible day for their guests, regardless of snow conditions or weather.
2. From the iconic cat-ski paradise of Fernie's Island Lake Lodge, the heli-ski hedonism of CMH's Bugaboos Lodge, or with the earn-your-turns tribe in the hut-to-hut wonderland of Golden Alpine Holidays, the remote backcountry of the Powder Highway will keep you coming back for more.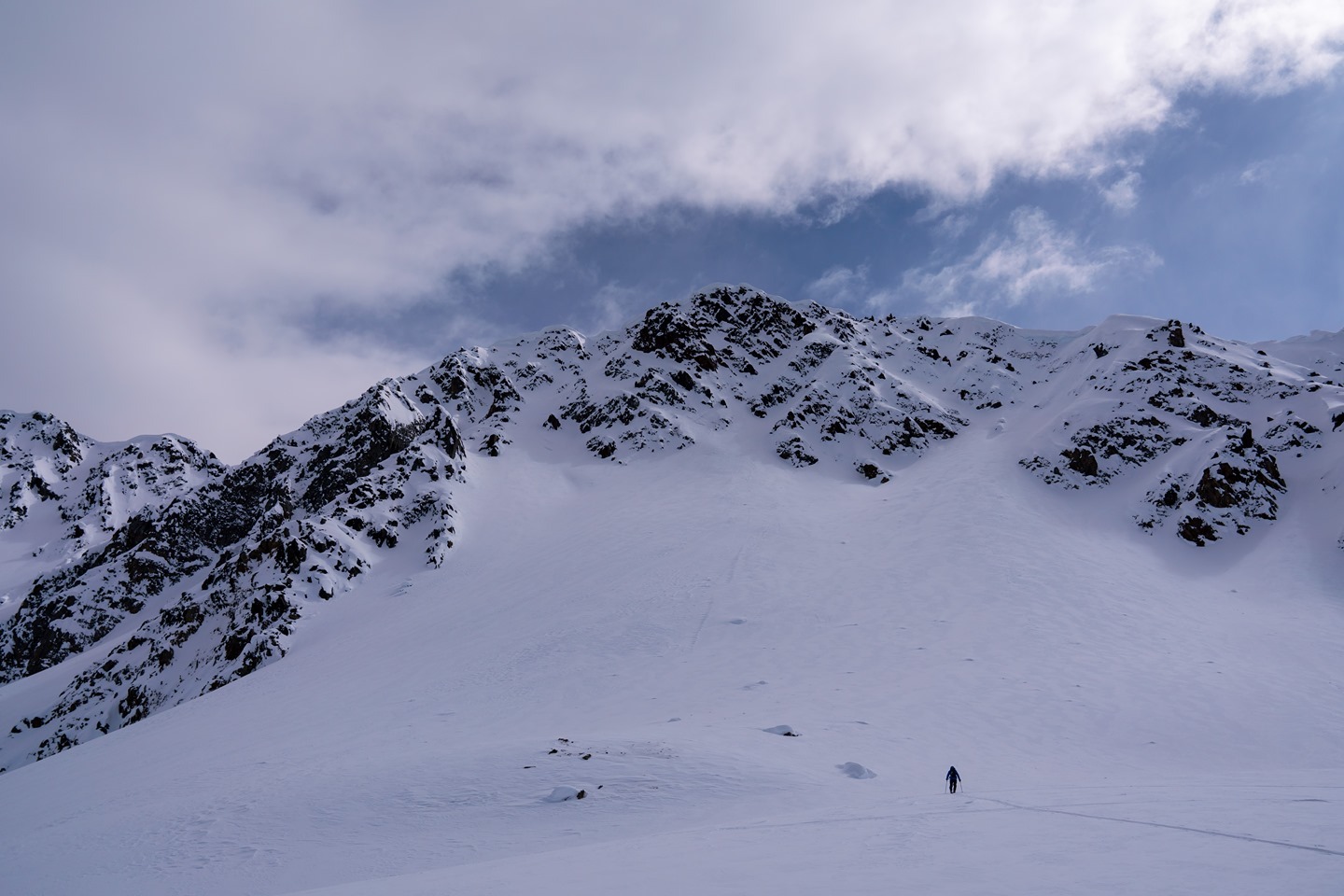 Closer to towns like Ainsworth Hot Springs, Fairmont Hot Springs, and Nakusp, visitors enjoy the battle of frost and hot water as they wake up with a morning soak in one of the world-class hot springs along the Powder Highway.
3. This is a must for mountain-weary muscles, and for the simple joy of disconnecting from the daily grind to recharge for the months to come – visit one or all of the Kootenay Rockies Hot Springs.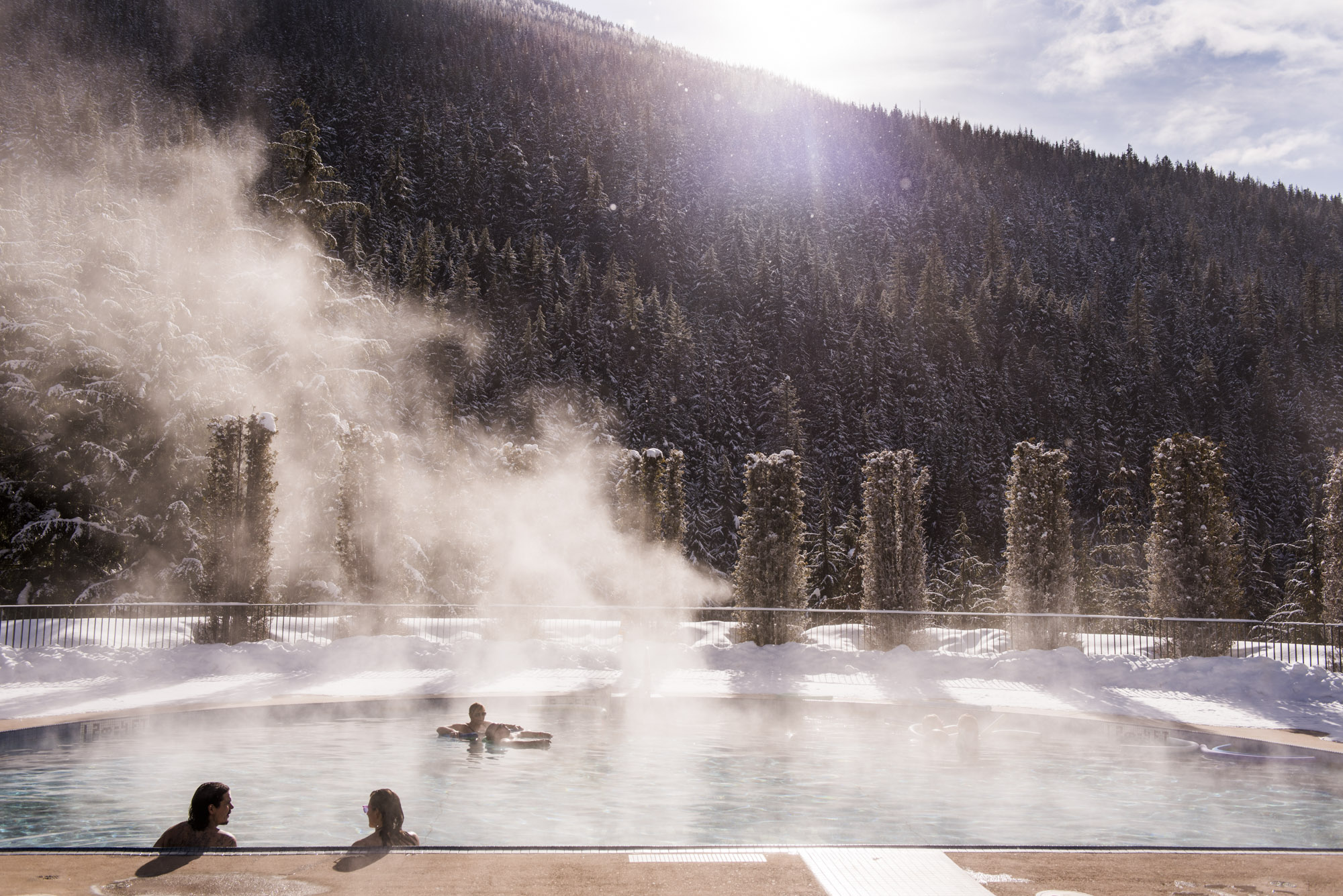 Later on in the morning, Nordic skiers stop at the club lodge for a quick hot chocolate and a snack, a warm-up by the crackling wood stove, a few laughs and trail tips from local skiers and visitors alike.  
4. Check out the superb grooming and all the new trails at the always-expanding Kimberley Nordic Club, or the impressive chalet at Golden's Dawn Mountain Nordic Trails.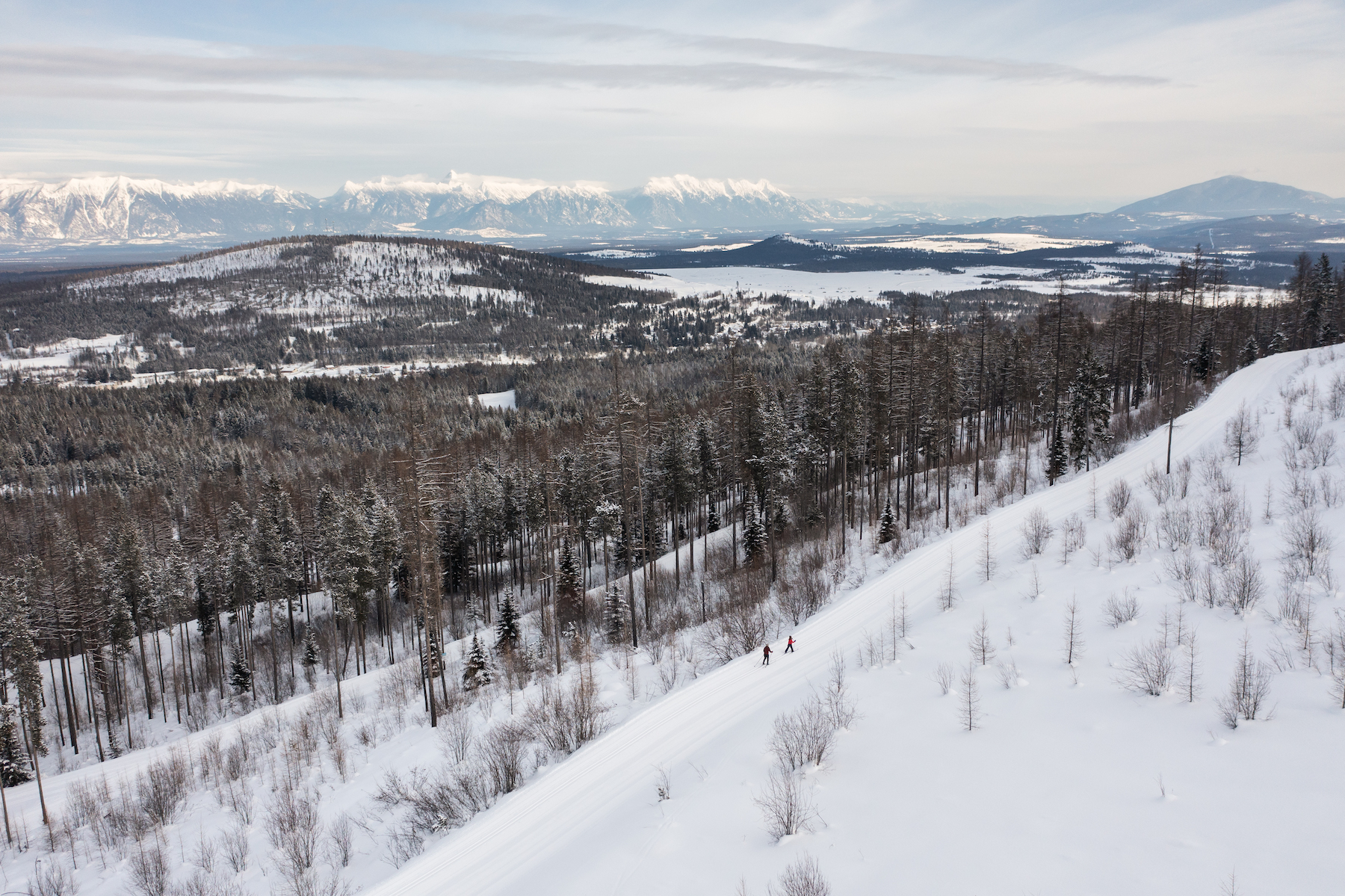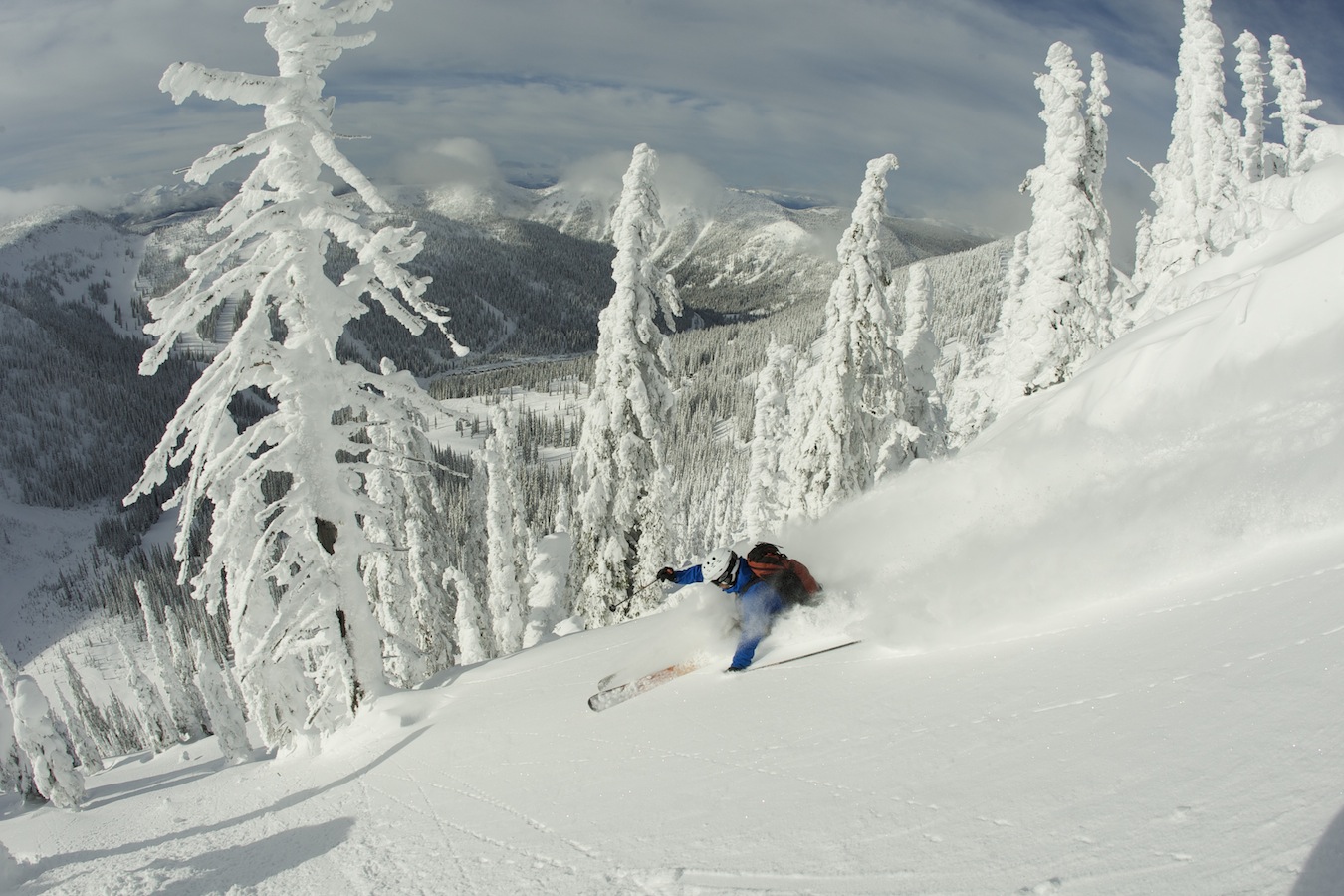 From Kimberley Alpine Resort's world class family groomers to breathless laps through Whitewater Ski Resort's steep trees, guided snowshoe hikes to thigh-burning, endless vertical backcountry ski tours, to happily watching the swirling hot spring mists in the winter air, the Powder Highway has something for everyone, any day.

Know Before You Go – Plan ahead so you can travel safely and responsibly. Familiarize yourself with weather, road conditions, general alerts for travellers and provincial health orders & recommendations.
Related Stories
~ 7 Tips to Get You Started: Exploring the Powder Highway's Backcountry
~ A Road Trip of a Lifetime: Kootenay Rockies Hot Springs
~ Getting into Hot Water: Kootenay Hot Springs
~ Kootenay Winters: Why We LOVE Them
~ Planning your Powder Highway Trip: Local Tips
~ Powder Highway 101
~ Road Tripping the Powder Highway Like a Ski Bum
~ Unique Stays on a Kootenay Rockies Hot Springs Road Trip
~ Waters of Wellness: Kootenay Hot Springs
~ What's New on the Powder Highway?
Top/cover photo Matt Kuhn at Island Lake Lodge Catskiing in Fernie, BC.
Please tag your images with @PowderHighway and @KootRocks on Instagram to be featured in a future social post.  For travel deals and specials – sign up for our Consumer Travellers Newsletter.