Chosen by our fans/followers and KootRocks staffers, we have the list of our favourite secluded Kootenay swimming holes! Here is what makes them so special:
#1 — Riondel Park (Riondel/Kootenay Lake East Shore)
Located on the east-shore of Kootenay Lake, the protected bay is an ideal spot for families (accessible for dogs too).  The day-use area has picnic tables, a sheltered swimming area and access to paddling adventures.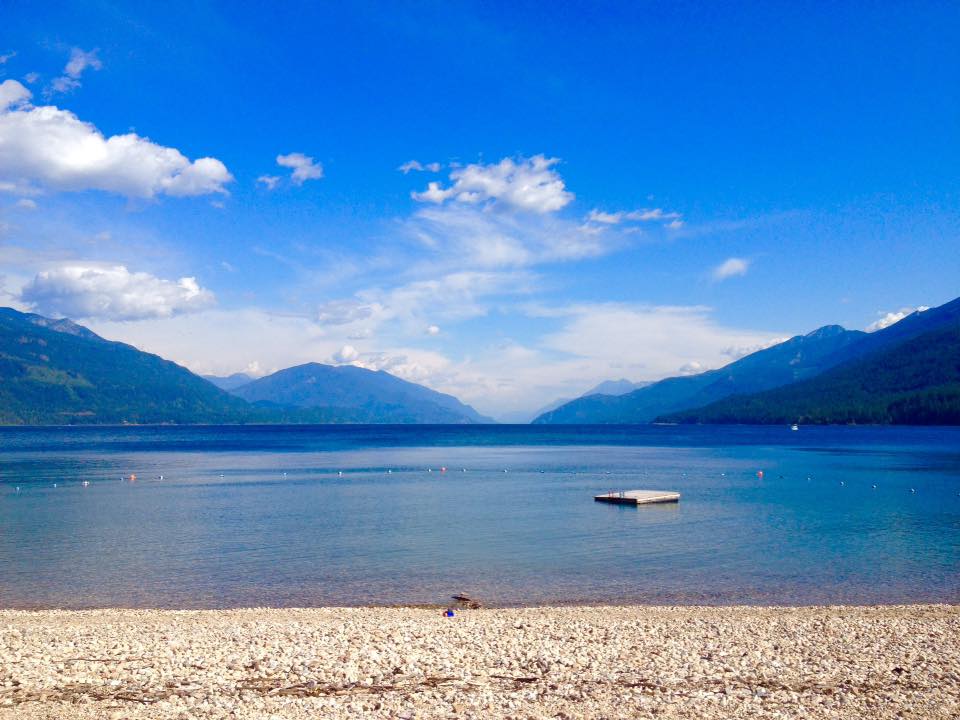 Riondel Beach on Kootenay Lake, photo by Shannon Harrison
#2 — Silver Springs Lakes (Elko/west of Fernie)
There are three deep and scenic lakes, that are within an easy, short day hike. The lakes are surrounded by steep walls and the third lake has cliffs that rise straight up from the shore.
#3 — Cooper's Beach (Silverton/Slocan Lake)
A large, open landscaped area by the lake with picnic tables. Located in Silverton, just a short distance west of Highway 6 (turn on 4th Street at the Museum intersection).  If you are in the Slocan area be sure to visit Bannock Point to access Slocan Lake too!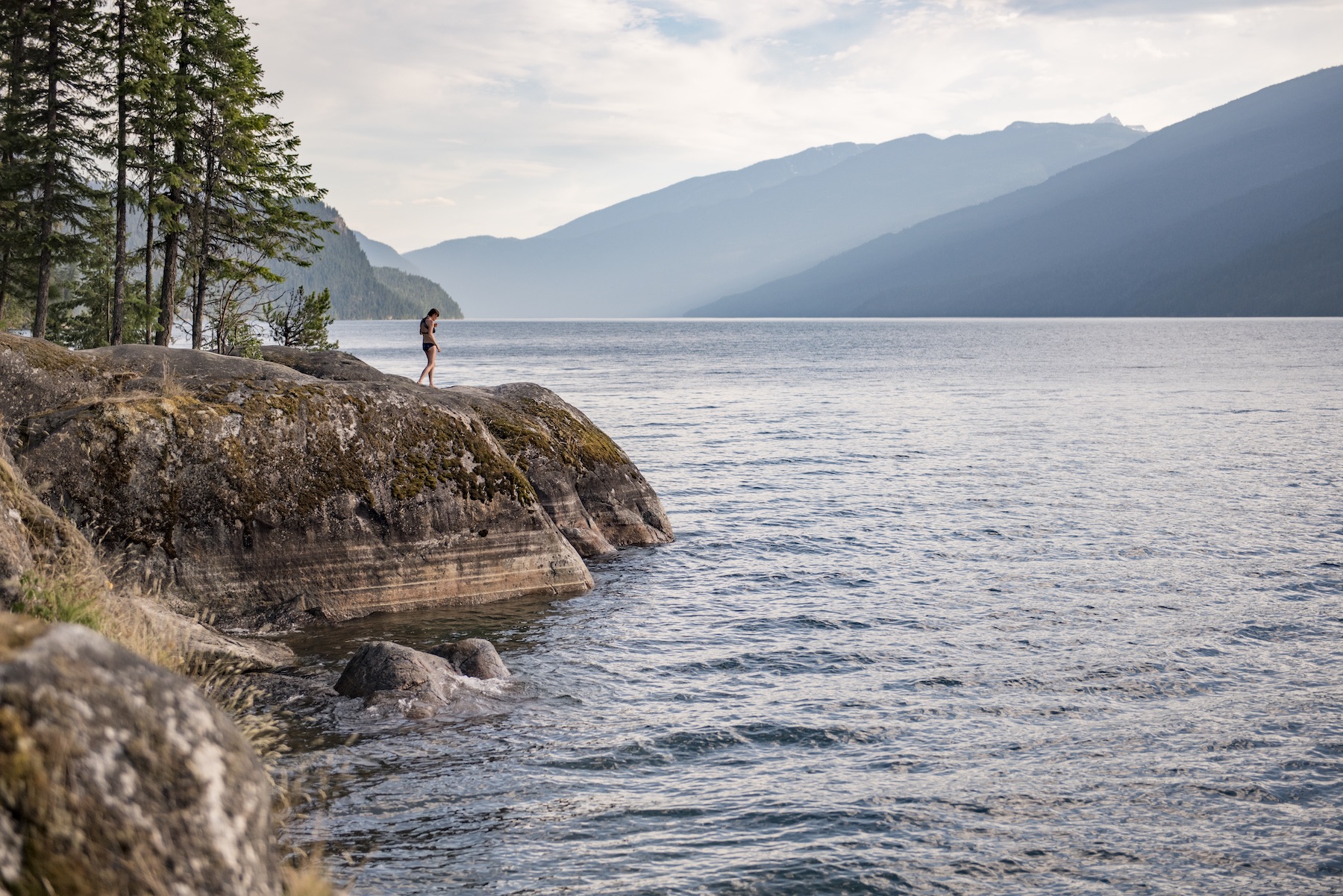 Bannock Point Rec Site, photo by Kari Medig
#4 — Martha Creek (Lake Revelstoke/north of Revelstoke)
Situated on an old river terrace on the western shore of the Revelstoke reservoir. You'll find few sandy beaches and playground with an adventure centre, indoor cook shelter and a large picnic field complete with volleyball net and horseshoe pits.
#5 — Peckham's Lake (Wardner/east of Cranbrook)
Located within Norbury Lake Provincial Park, this beach area offers picnic tables and a dock. Set against the Canadian Rockies this small body of water is a great place for families.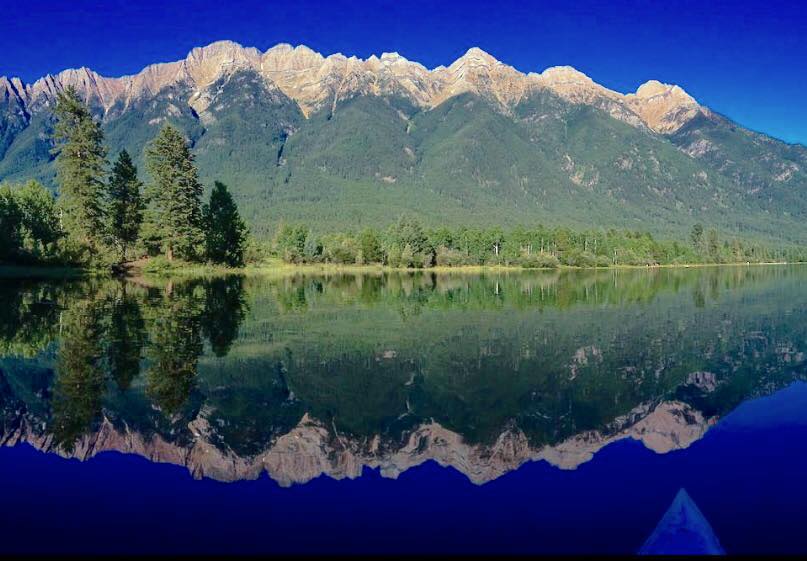 Peckham's Lake in the Norbury Provincial Park, photo by Shannon Harrison
#6 — Cedar Lake (Golden)
A small wilderness lake where you can enjoy swimming, fishing and canoeing.  The beach area is lovely and the secluded spot is also popular for hiking and mountain bike.  Access via a gravel forestry road on the way to Kicking Horse Mountain Resort.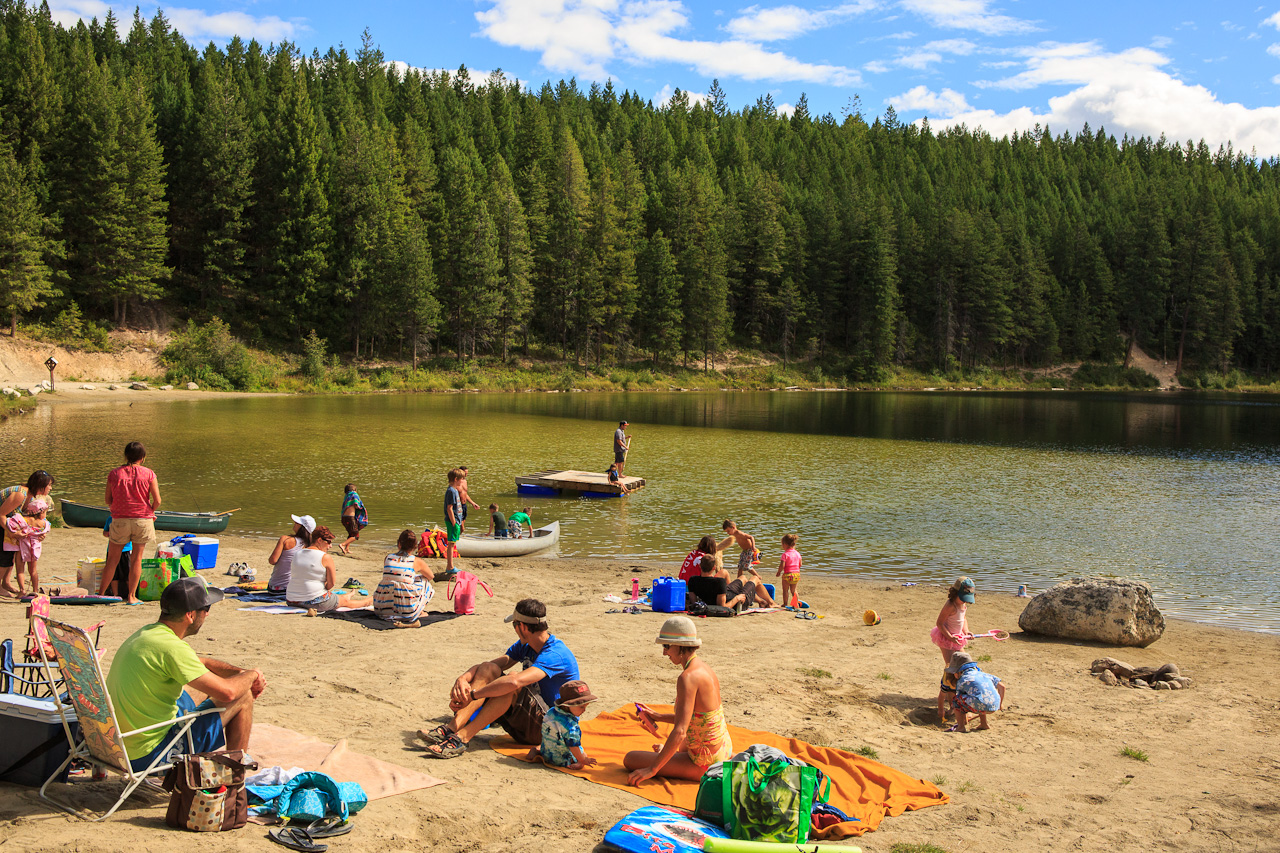 Cedar Lake, photo courtesy of Tourism Golden
Many of our communities and provincial parks offer lovely "sandy beaches and swimming lakes" – these are not to be missed too.  Perfect for families needing a place for a picnic and a dip to cool off while travelling around the Kootenays. 
Story by KootRocks Staffer (Shannon Harrison).  Cover/top photo by Shannon Harrison at Peckham's Lake (Norbury Lake Provincial Park).