Revelstoke Mountain Resort is promising a hand-waving — and hair-raising — wild ride with North America's first Brandauer Mountain Coaster… known by the locals as the "The Pipe" in Revelstoke, BC!
The single-track coaster will launch from Resort's Revelation Lodge, travelling 1.4 kilometres (.8 mile) and dropping a heart-thumping 279 vertical metres (915 vertical feet), all while rushing through ski runs, thick forest and a tunnel.
Thanks to its cutting-edge monorail construction — technology popular in Europe — fans are in for more than an average ride; unlike the typical dual-rail mountain coasters, this sleek design is built close to the ground, allowing enthusiasts to feel a rush similar to mountain biking.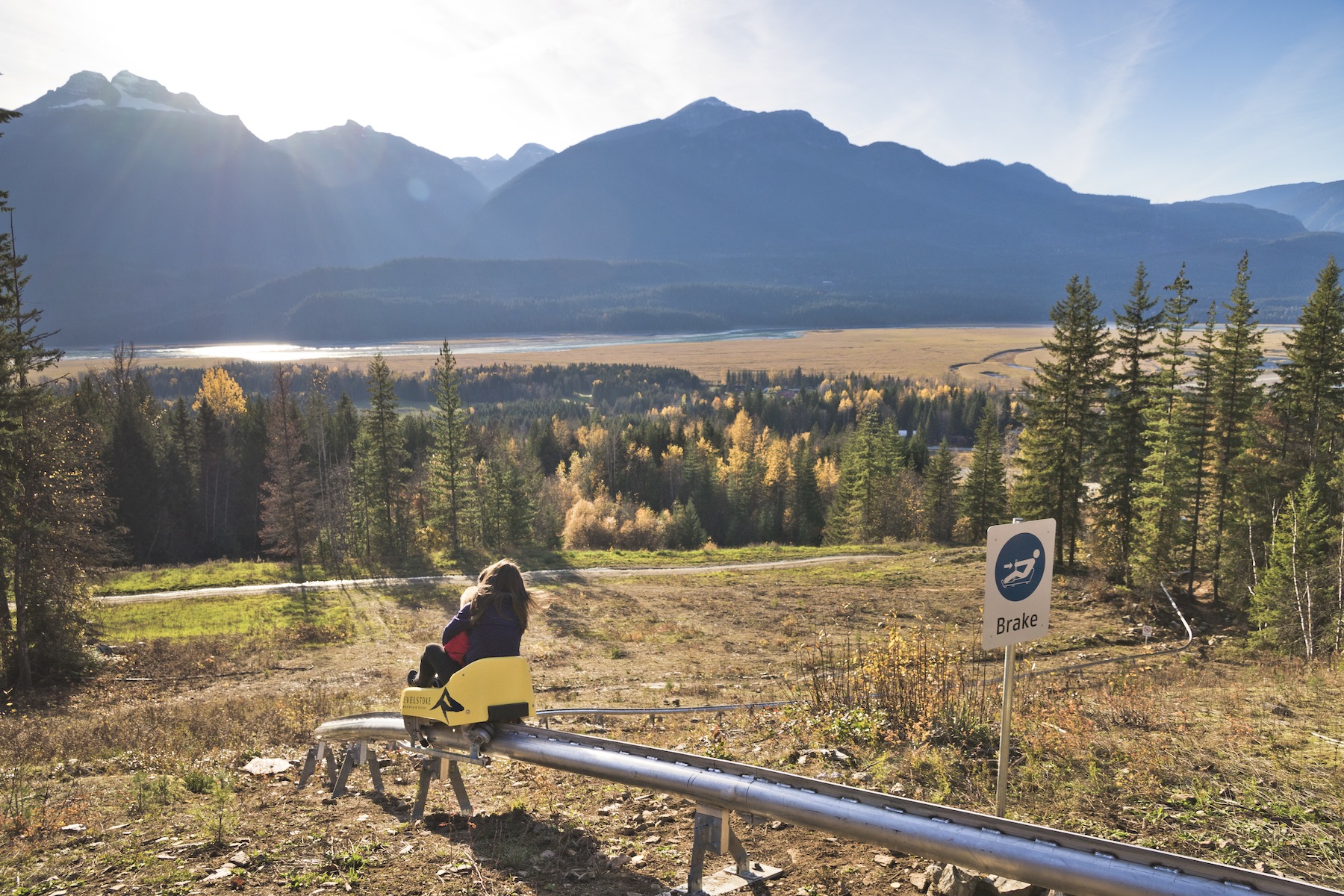 As an added touch, participants can control their speed, which can clock in as high as 42 kilometres (26 miles) per hour. The coaster joins an expansive summer line-up of activity, including on-mountain hiking and sightseeing in the Selkirk and Monashee mountains.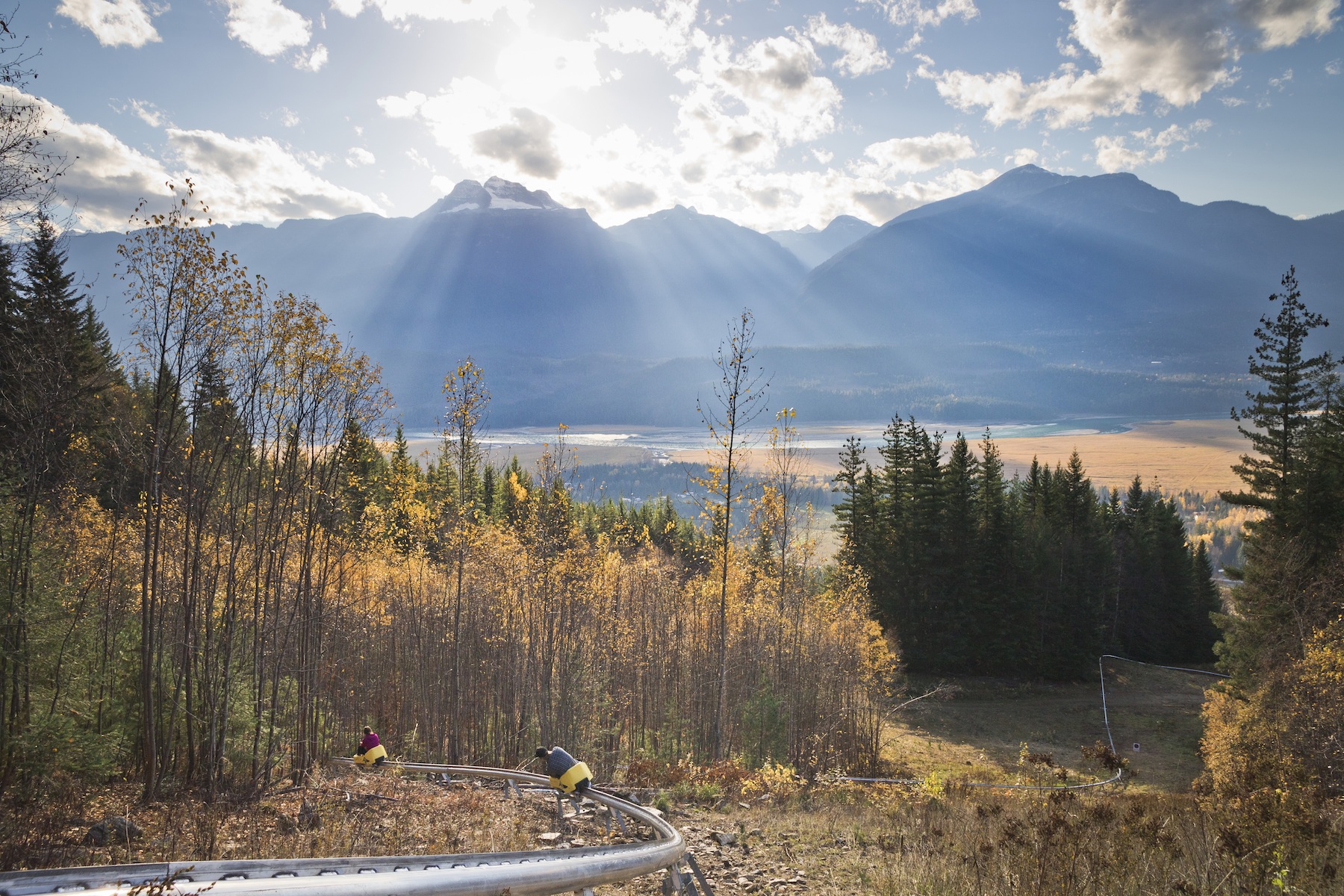 ~ Take extra time to research and plan your trip in advance. Many of our tourism businesses and services have adopted new COVID-19 protocols and changes to their schedules or policies to ensure your safety. You'll want to become familiar with them ahead of time.
~ If you normally travel with extended family or with several friends, consider travelling in a smaller group. Travelling with fewer people makes it easier for you to practise physical distancing in public, and may have less of an impact on the destination.
~ Consider a slower travel pace to help curb the spread. Instead of checking in and out of multiple destinations during one trip, choose one or two destinations and one/two accommodation properties for your entire trip (and explore all the things to do & see nearby).
Related Stories
~ Colossal Things to Do & See in the Kootenays
~ Hidden Waterfalls in the Kootenays
~ Quirky Attractions only Found in the Kootenays
~ Scaling Kootenay Heights: Rope Courses, Via Ferratas & Ziplines
~ Slackcountry Touring at our Powder Highway Resorts
~ Up the Ante: Powder Highway Day Cat & Heli Packages
Story shared by Destination BC; all photos by Ian Houghton. 
Please tag your images with #KootRocks on Instagram or Facebook to be featured in future stories.
(Original published date in April 2016.)