Open to cyclists, runners and trekkers; the 25-km paved trail from Invermere to Fairmont Hot Springs parallels the local Westside Road. The 'new' Westside Legacy Trail will accommodate just about any use — from outdoor enthusiasts to families with strollers to adapted sport lovers.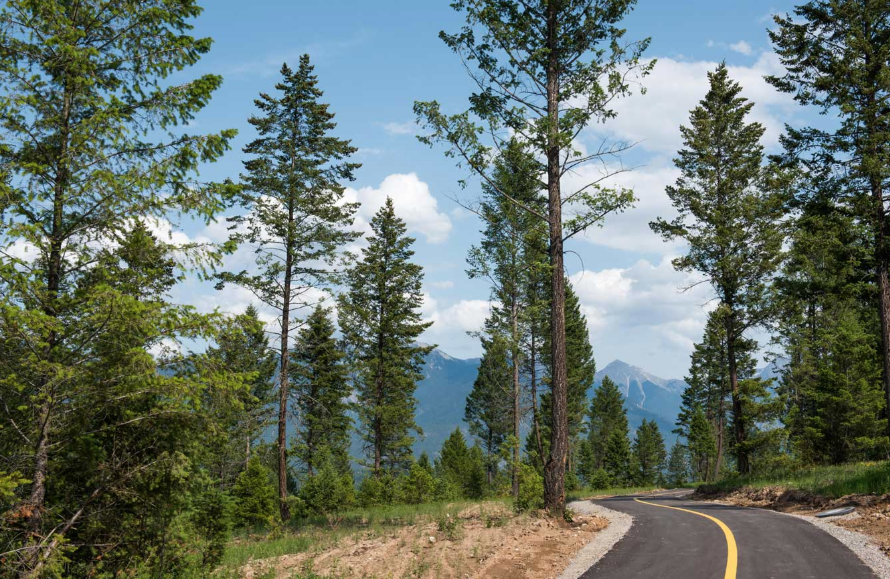 A true Columbia Valley inspired and created trail, locals and part-time home-owners alike can take great pride in supporting a grass-roots community effort to bring another world-class attraction to local generations and destination visitors.
Although the immediate project is the first 25-kilometres linking Invermere and Fairmont Hot Springs, the vision is to expand the trail north to Radium Hot Springs for a total length of 51-km paved kilometres anchored by two world-class natural hot springs (Radium and Fairmont).
The Trail is divided into seven segments with each one offering its own unique experience. At various locations along the Trail picnic tables and best are provided. Restrooms are also available and there are multiple parking lots along the way (restrooms and picnic tables are wheelchair accessible).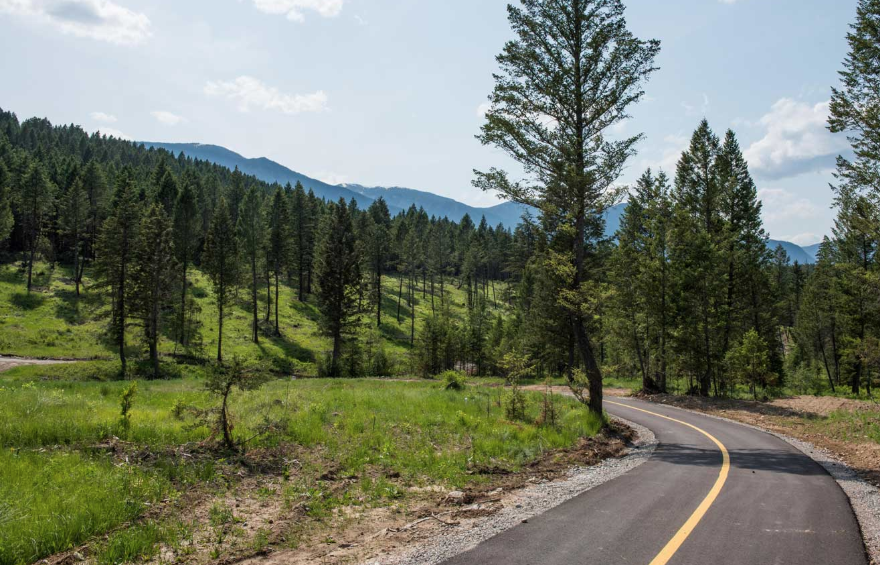 Located near Invermere, this small, friendly town is situated on the shores of one of the warmest lakes in the region — Lake Windermere. Spend one of your days at the beach or on the water and take the time to explore the quaint shops and galleries in town.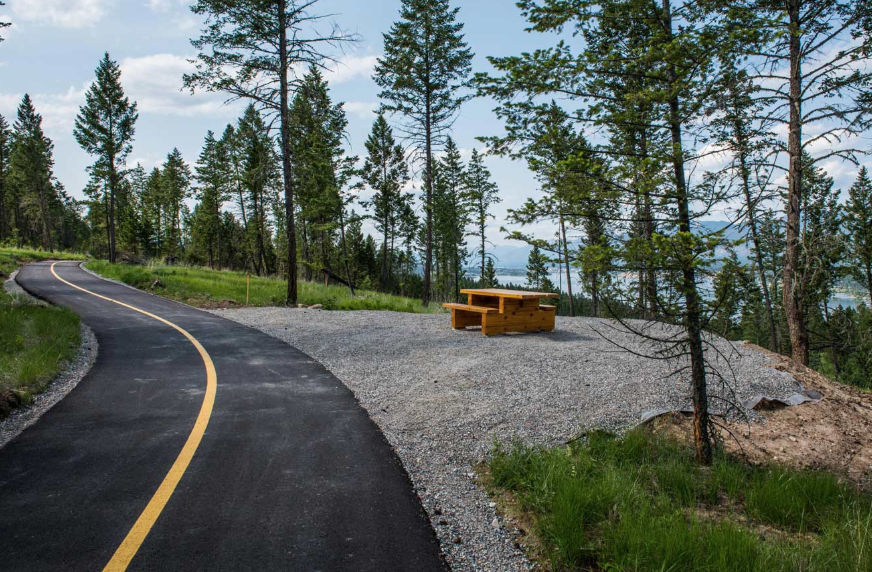 ~ Take extra time to research and plan your trip in advance. Many of our tourism businesses and services have adopted new COVID-19 protocols and changes to their schedules or policies to ensure your safety. You'll want to become familiar with them ahead of time.
~ If you normally travel with extended family or with several friends, consider travelling in a smaller group. Travelling with fewer people makes it easier for you to practise physical distancing in public, and may have less of an impact on the destination.
~ Consider a slower travel pace to help curb the spread. Instead of checking in and out of multiple destinations during one trip, choose one or two destinations and one/two accommodation properties for your entire trip (and explore all the things to do & see nearby).
Story by a KootRocks Staffer; all photos courtesy of the Westside Legacy Trail.