Our regional tourism businesses are beginning to re-open for local residents and visitors to experience in a safe and responsible manner, but it's still not business as usual. Right now we recommend that you check with our tourism businesses you are hoping to visit to get the latest on-the-ground information.
The following organizations are maintaining lists of businesses (and activities) that are open: Castlegar, Cranbrook, Columbia Valley, Fernie, Glacier National Park, Golden, Kimberley, Kootenay National Park, Mt. Revelstoke National Park, Nelson Kootenay Lake, Revelstoke, Rossland and Yoho National Park.
Follow us this month as we feature our local operators that you may not know about (yet) and highlight what's open! Every Monday and Thursday, we'll be sharing unique travel getaway ideas, based on these "8 themes".
Celebrating 100 Years in Kootenay National Park
(Full story: July 9)
This national park that connects Radium Hot Springs to Banff, turned 100 on April 21, 2020.  And throughout this year, Parks Canada will be celebrating the park's creation and reflecting on its past, present and future.
Did you know that Kootenay's alpine is where some of the world's most important fossils were found, known as Burgess Shale. Over 500 million years ago (that's older than dinosaurs), diverse creatures swam the waters of the Cambrian Seas (since this area was once submerged under water). And unlike other locations where you can only see bones – here you can also see eyeballs, guts, brains and more!
Beach Vacations in the Kootenay Rockies
(Full story: July 13)
With big, epic mountain ranges in the Kootenay Rockies – the Canadian Rockies, Purcells, Selkirks and Monashees, there are also big valleys and many are filled with glacier fed waters. If you love paddling, boating, fishing or just relaxing on a beach and soaking up natural vitamin D – we have some great ideas for a beach getaway.
The Kootenay River flows into Lake Koocanusa, which offers wonderful sandy shorelines and accessible secluded coves over a distance of over 200-kms (124-miles). Lake Koocanusa is also home to Sunshine Houseboats & Marina. If you have never been houseboating, this is the summer to try it.  It's the ultimate glamping on water, as these luxury rentals are fully-equipped with a kitchen, barbecue, waterslide, hot tub & more.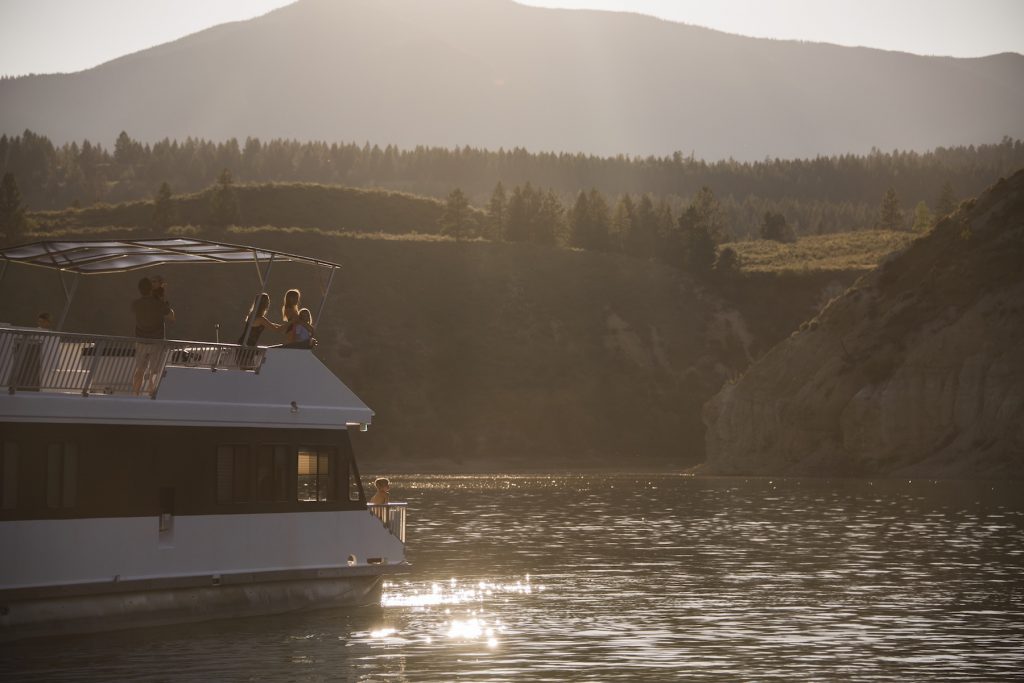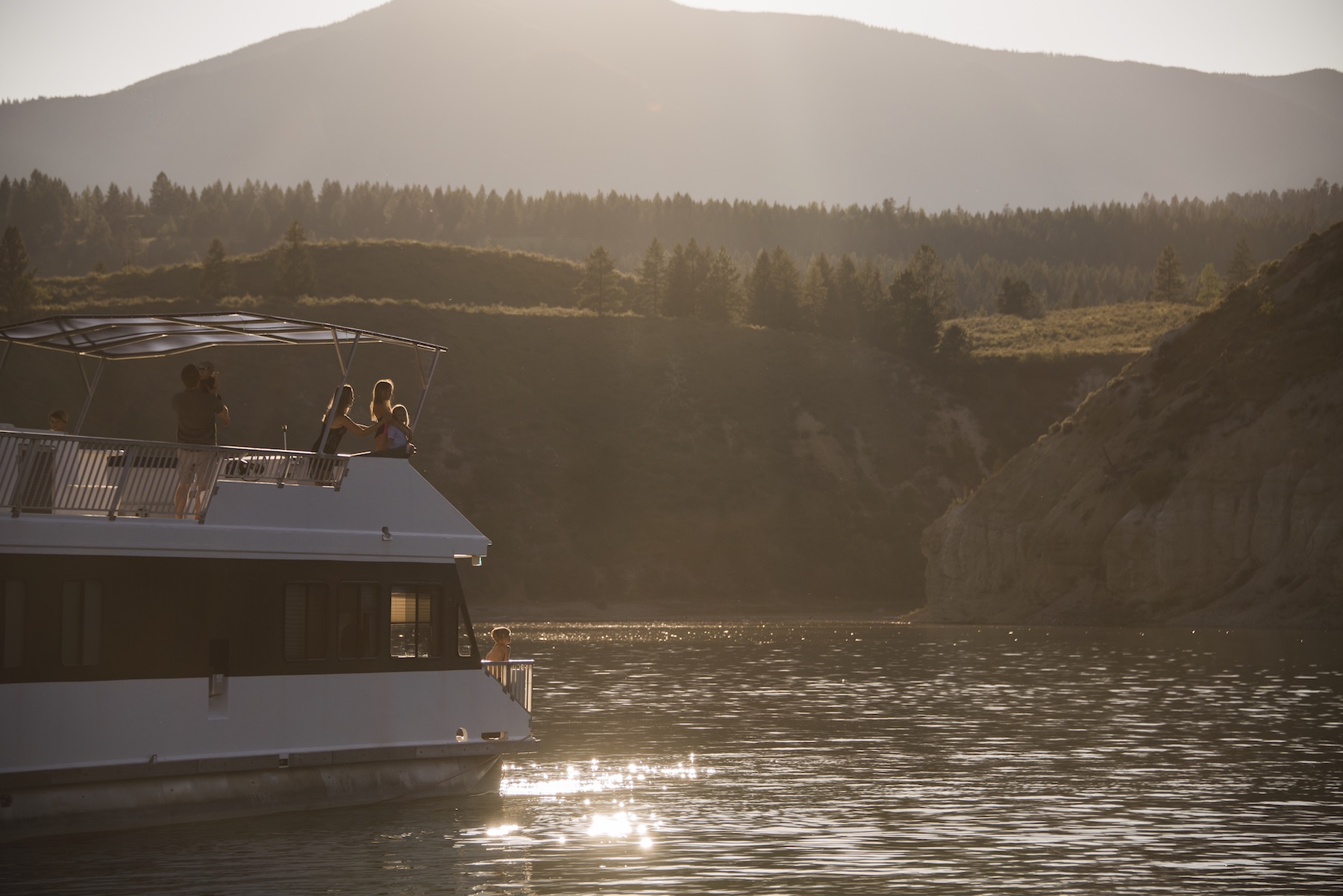 Rewarding Play: Golfing the Kootenay Rockies
(Full story: July 16)
If you want dramatic mountain golf, the Kootenay Rockies is your golfing destination. The many spectacular courses are all about mountain views, elevation changes, rugged topography and beautiful holes that wind alongside stunning rivers and lakes.
Located high in the alpine at Panorama Mountain Resort, the Greywolf Golf Course serves up one of the finest mountain golf experiences in the world. The course features jaw dropping elevation changes, cliff-side greens and what has to be one of the most riveting collections of par-3 holes in golf.  With over twenty 18-hole championship golf courses in the region, leaving your clubs at home just isn't an option.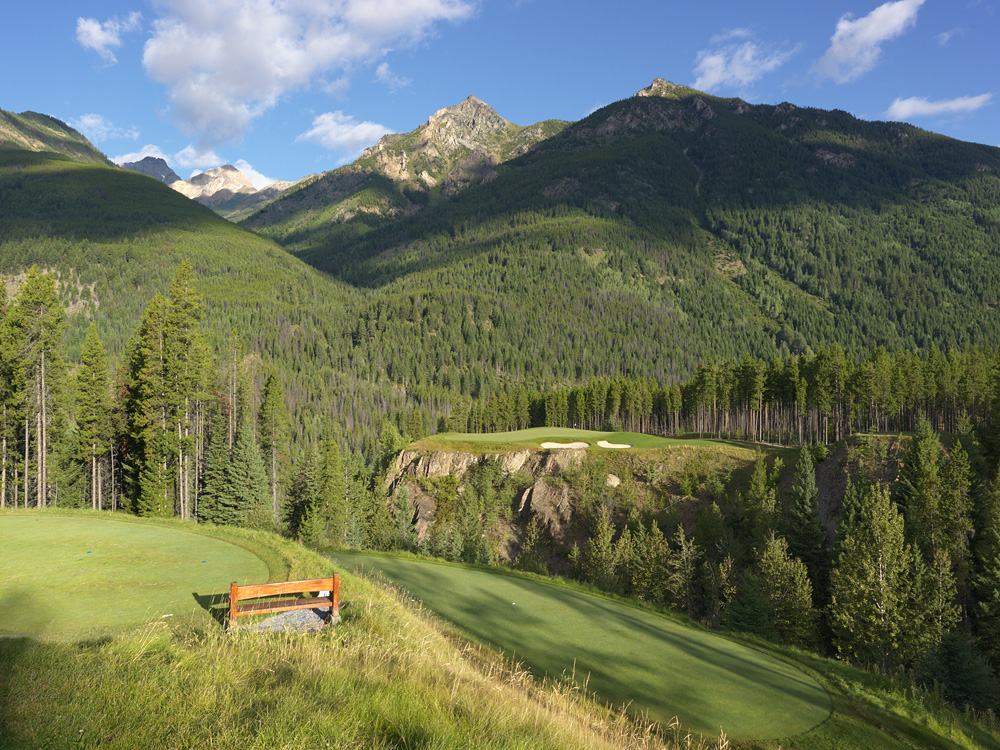 Multi-Generational Family Hiking
(Full story: July 20)
Pack your day bags, lace-up your hiking boots, grab the kids and pick-up the grandparents and get ready to explore our mountain playground.  This region in British Columbia is blessed with nature and trails, literally right out your door. You don't need to travel long distances to reach the trail-head; so less time in the vehicle and more time for the outdoors.
From a 30-minute trek around Island Lake in the Canadian Rockies at Island Lake Lodge to gondola/chairlift accessed trails in the alpine to guided hikes in the Columbia Mountains – we'll have you enjoying pristine nature and breath-taking vista views in a single day.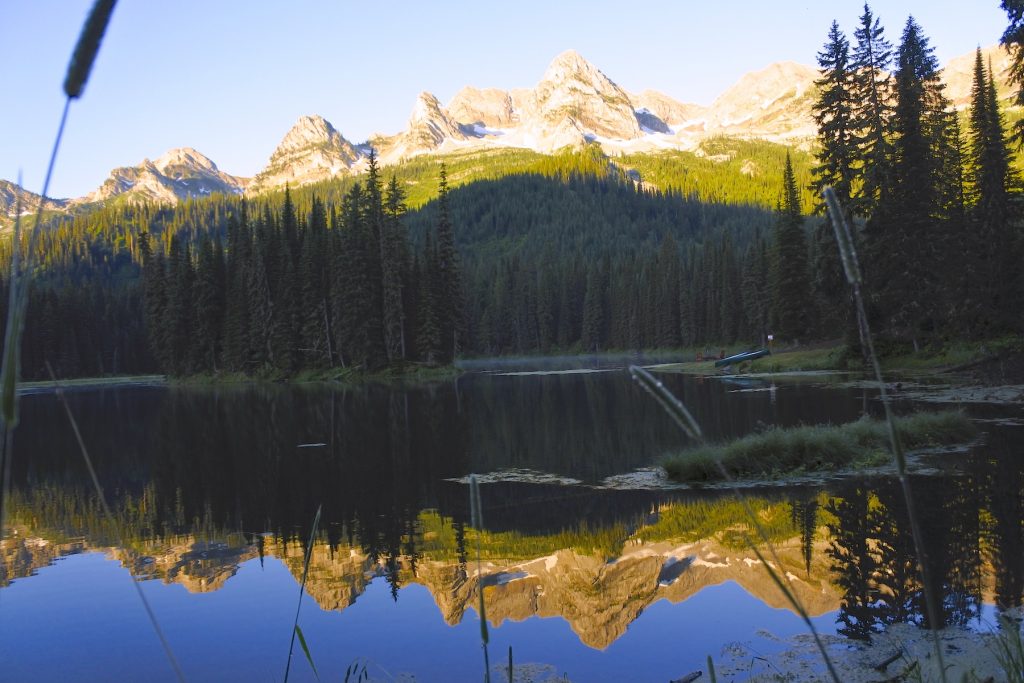 Outdoor Adventures: Unique to the Kootenays
(Full story: July 22)
We are home to many infamous rivers, big lakes and mountain tracks & trails to get you moving at high speeds. Get ready for the best day of adventures in British Columbia.
Grab your bubble of friends or family and try the only SUPSquatch experience in Canada with Mountain High Adventures in Fernie, BC.  The inflatable SUP is 5.2 metres (17 ft.) long and will have your paddling team surfing & running the rapids of the Elk River in no time.  Or, head to Revelstoke to experience The Pipe Mountain Coaster and its exhilarating ride of 1.4 kms of twists and turns across ski runs, between glades and through a tunnel with speeds up to 42 kms (26 miles) an hour!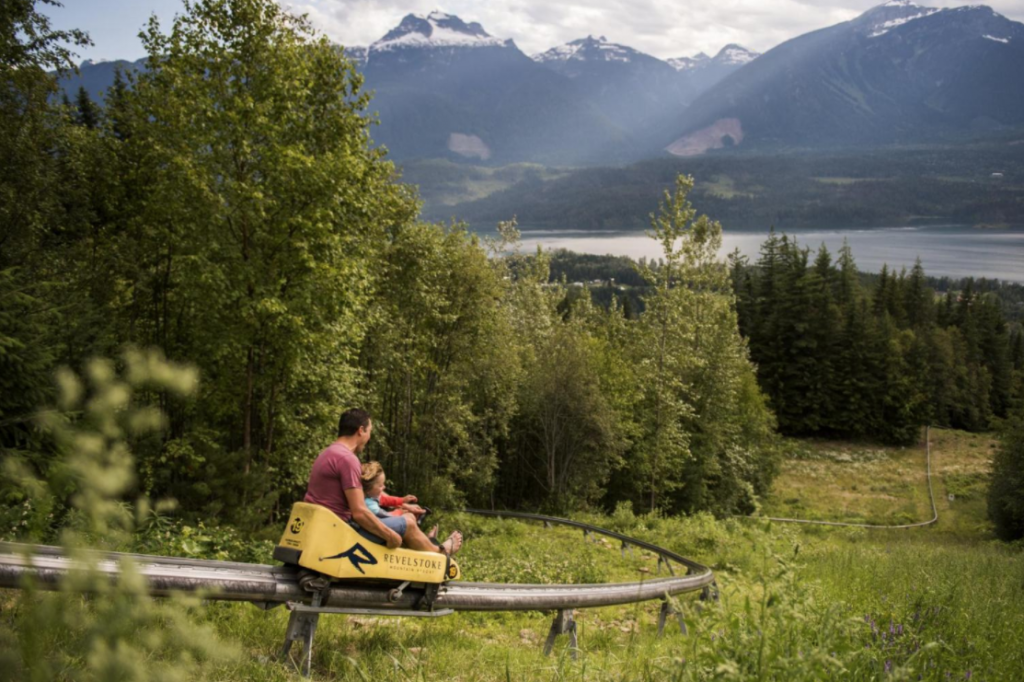 Family-Friendly Backcountry Adventures in the Kootenays
(Full story: July 27)
We are home to over 20 backcountry lodges in the southeast corner of British Columbia.  An added bonus – most are accessible by helicopter, so your flight in is an outstanding adventure in itself.
Mistaya Lodge in the Canadian Rockies north of Golden and Purcell Mountain Lodge in the Columbia Mountains near Glacier National Park are both secluded hideaways.  Smack-dab in the middle of our rugged peaks, these lodges offer eco-friendly experiences with full services, amenities and uninterrupted time of rewarding exploration for your family.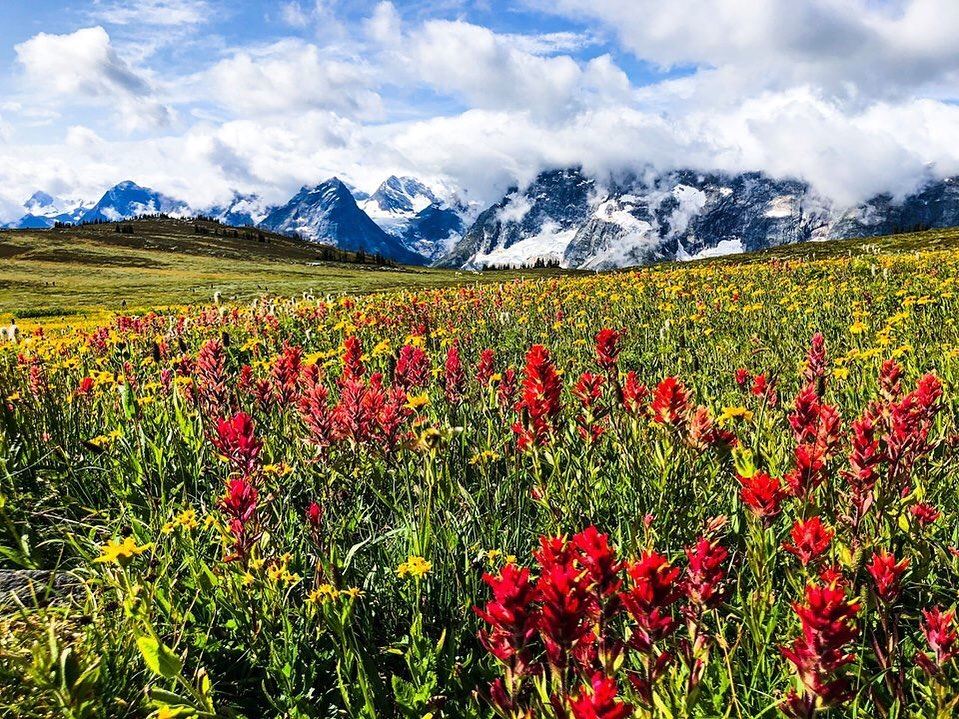 Camping and Glamping in the Kootenay Rockies
(Full story: July 30)
From just packing your clothes to packing up the entire vehicle, we have some great options for sleeping under the stars after you've shared your favourite ghost stories around a campfire toasting 'smores'!
From Tiny Homes to Yomes and RV Resorts to secluded campgrounds, we have some amazing getaway spots for your family to enjoy Mother Nature and all her glory.
Savouring the Kootenay Rockies this Summer
(Full story: Aug 4)
We know serious adventurists gravitate to our outdoor playground, but did you know there is a distinctive food scene here too?! Start your day in the mountains with delicious, Kootenay-made foods, ranging from locally roasted coffee, craft beer and spirits to hearty & delicious farm-to-fork meals.
We take our coffee seriously with over 12 roasters in the Kootenays, so before you begin your day of adventure be sure to get the jolt you'll need to start your day.  And, after your big day in the mountains, fuel up at one of the many culinary options in the Kootenay Rockies – offering welcoming patio service, delicious cuisine with a local flare and some of the best pairing with our local craft breweries, distilleries and wineries.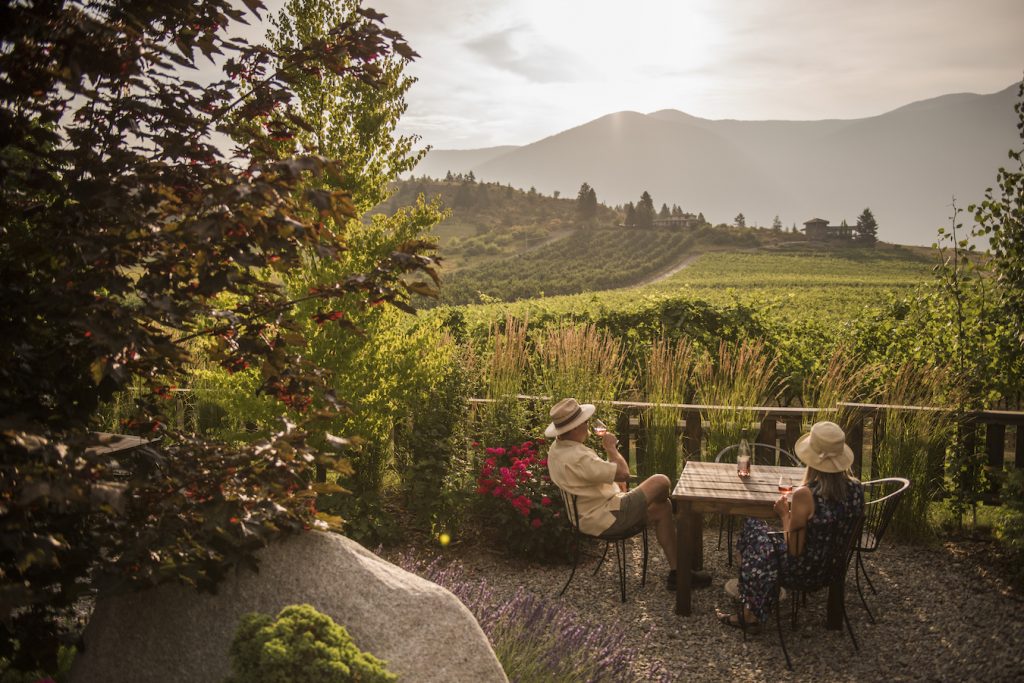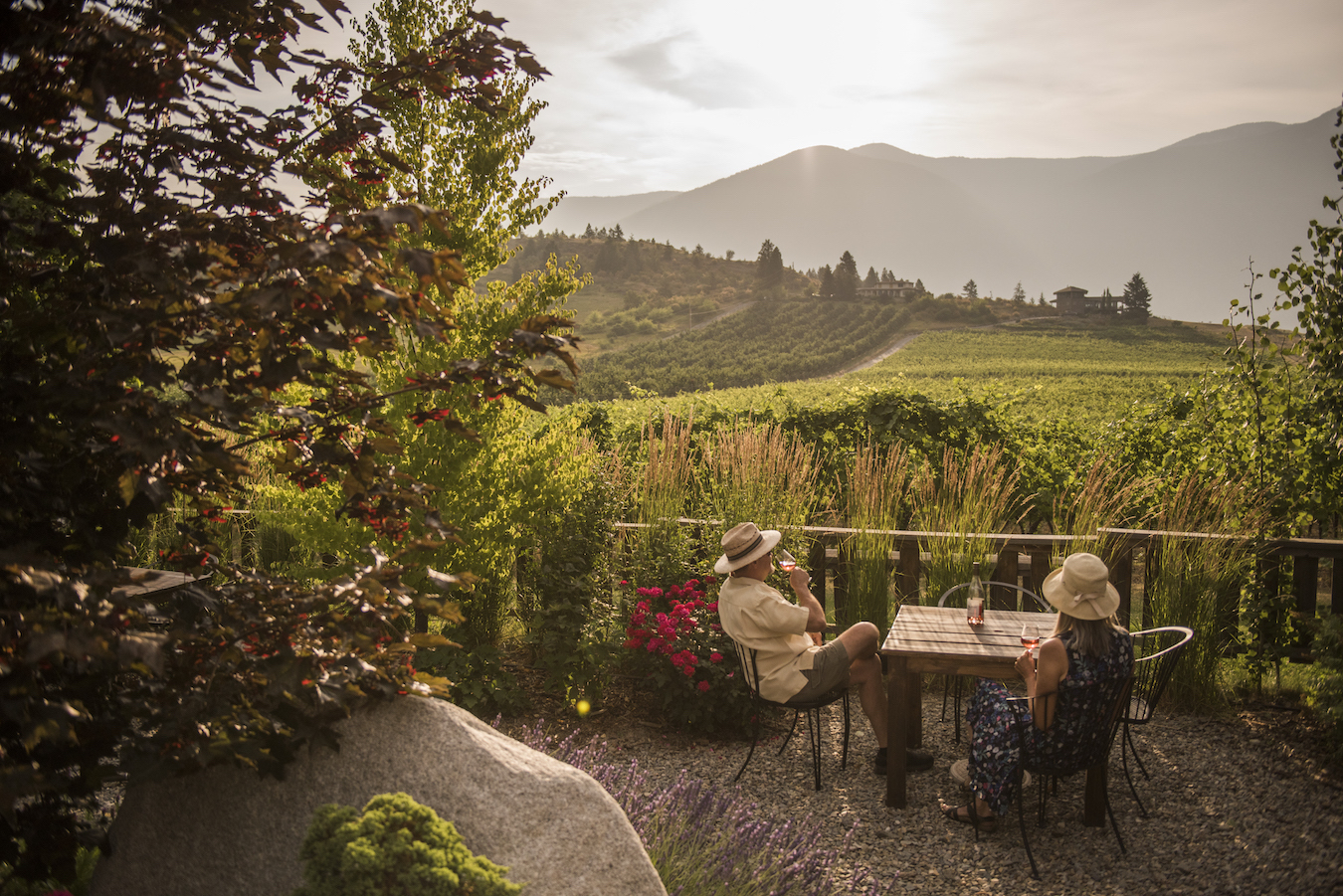 ~ Take extra time to research and plan your trip in advance. Many of our tourism businesses and services have adopted new COVID-19 protocols and changes to their schedules or policies to ensure your safety. You'll want to become familiar with them ahead of time.
~ If you normally travel with extended family or with several friends, consider travelling in a smaller group this summer. Travelling with fewer people makes it easier for you to practise physical distancing in public, and may have less of an impact on the destination.
~ Consider a slower travel pace this summer to help curb the spread. Instead of checking in and out of multiple destinations during one trip, choose one destination and one accommodation for your entire trip, and use that as a 'home-base' for exploring all the destinations nearby.
Related Stories
~ Best Summit Hikes in the Kootenays
~ Colossal Things to Do & See in the Kootenays
~ Easy Kootenay Hikes: To 360 Degree Vista Views
~ Out Your Back Door: Kootenay Community Treks
~ Pit Stops for a Kootenay Road Trip
~ Quirky Attractions Only Found in the Kootenays 
Story by KootRocks Staffer (Shannon Harrison). Cover/top photo by Dave Heath.
Please tag your images with #KootRocks on Instagram or Facebook to be featured in future stories.