They say necessity is the mother of invention. And much as we like to go on and on about the mind-blowing powder to be had at RED Resort, there are a few days every season when conditions are not optimal for shredding. Enter: Fat Bikes. The monster truck of the biking world.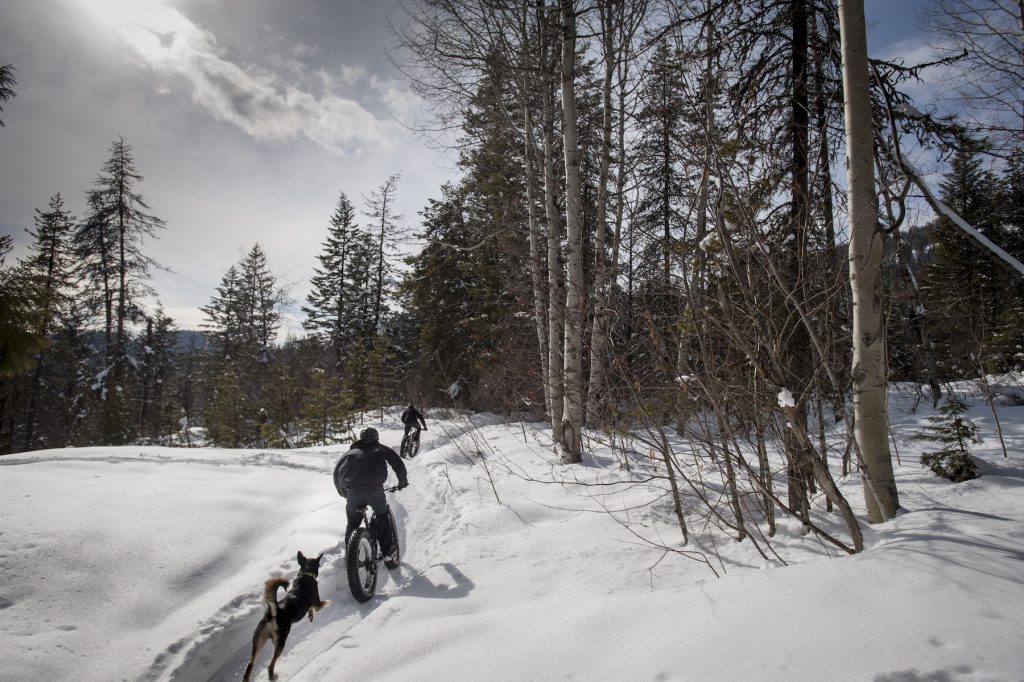 These wide-tired bikes have been on the scene commercially since 2001, but have taken off in popularity in the last decade. True fat-bike aficionados will assert that the bikes can be used year round. The stability and traction of the wider tires makes them good choices in mud, sand, and snow.
The prospect of year-round biking makes men like Rory Belter very pleased, a longtime Rossland resident. He is a mechanic at Revolution Cycles, as well as director of the Rossland Mountain Biking Society. The group is the organizing force behind Huck 'en Berries Bike Jam, held in September.
"I can't shake that I'm a biker — it's my identity. And to ride your bike in the winter is a novel concept," says Rory. Up until 2017, his determination to do so had him packing trails by foot with snow shoes, which takes a 'long-ass' time. Much to his delight, the Society acquired a groomer which he and his helpers now employ to regularly groom some 19-km of trails radiating from Centennial Trailhead. These include Eddie J, Kootenay Columbia, Moe's, and Blue Elephant.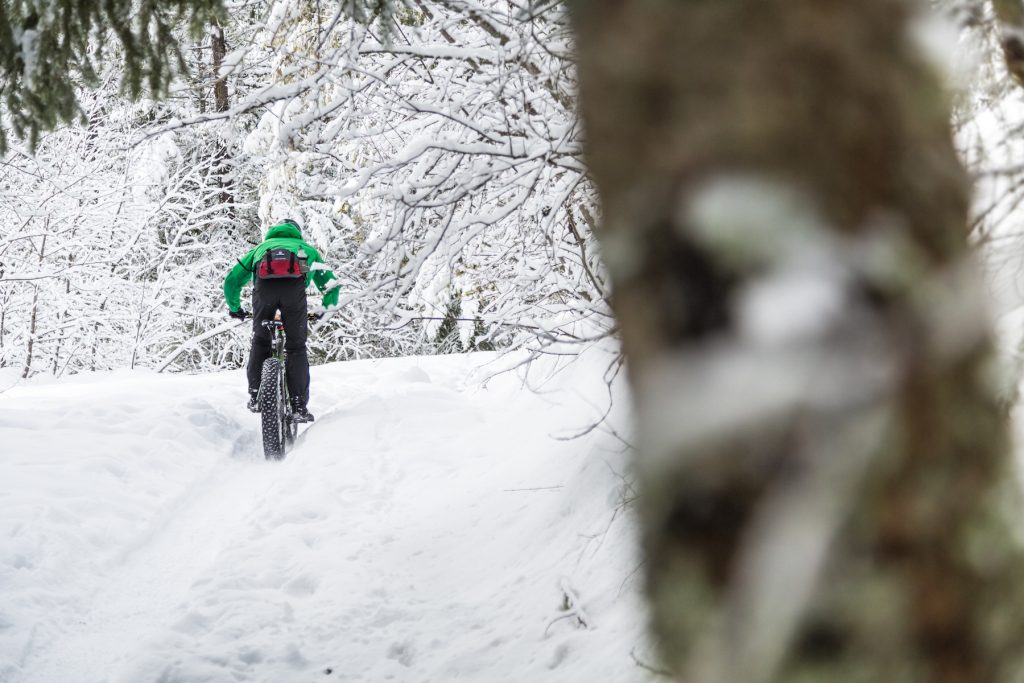 As for the ideal time to go: When it's cold and old. Firm, hard-packed snow makes for the best traction, and it's less likely to have potholes left by walkers and runners. When temperatures are above freezing, the wheels have a tendency to slide. Slush is not your friend on a fat bike.
If you are new to fat biking, the aforementioned potholes and slush are a good reason to consult the experts at Revolution Cycles. Here you can get a professional opinion on the conditions and rent yourself the proper equipment to tackle those conditions. A Rocky Mountain Blizzard with upgraded Surly tires goes for $45/half day or $60/full day (2021).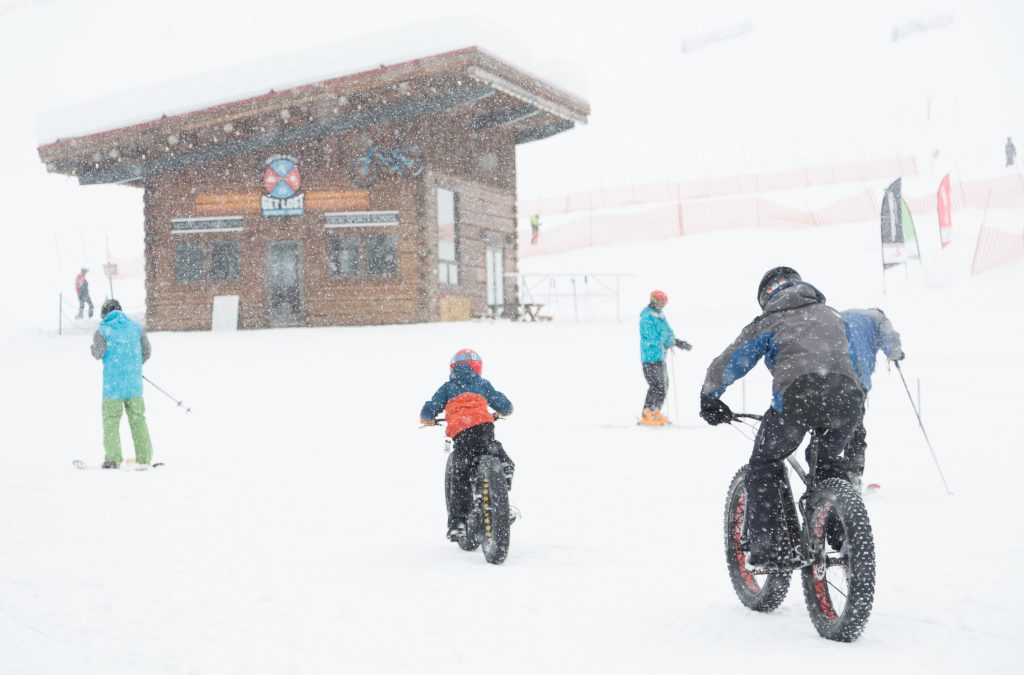 The same fleet of fat bikes is also available from the base of Red Mountain at the Get Lost Adventure Centre. Want to learn more about fat biking? Kootenay Snow Shoeing and Fat Bike Tours invite all ages and fitness levels to get off piste. Professional guides and instructors will help you take your biking to the next level, while sharing snow science, local history, and basic navigation skills. If you can't decide between the slopes and the trails, finish your day on the hill with a moonlight fat bike tour, offered on Thursdays from 6-8 p.m. Contact Get Lost Adventure for booking information.
With so many ways to tackle the mountain this winter, getting outside in cold temperatures has never been more appealing.
Know Before You Go – Plan ahead so you can travel safely and responsibly. Familiarize yourself with weather, road conditions, general alerts for travellers and provincial health orders & recommendations.
Related Stories
~ Best Summit Hikes in the Kootenays
~ Kootenay Winters: Why We Love Them
~ Our Kootenay Mountain Culture
~ Quintessential Powder Highway Winters
~ Powder Highway 101
~ Tips: How to be a Safe & Responsible Traveller
~ Toques & Plaid: It's Uniqueness to BC's Powder Highway
~ Up the Ante: Powder Highway Cat & Heli Day Packages

Top/cover photo by Dave Heath, courtesy of Tourism Rossland. 
Please tag your images with @KootRocks on Instagram to be featured in a future social post.