Skip to main content
CONSERVE & RESPECT
The Kootenay Rockies region includes natural, clean, uncrowded activities and experiences that reflect the lifestyle, the culture and the community of Canada's West.
And for generations, Kootenay locals have taken great care of the wonder that you see around you. Many regional operators have also aligned with GreenStep's criteria and participated in our Sustainability Programs and plan to adapt to climate change and reduce the contribution to greenhouse gas emissions.
As a valued visitor and by being a responsible traveller, you become a partner in our destination's economic, socio-cultural and environmental sustainability and contribute to the region's destination stewardship commitment.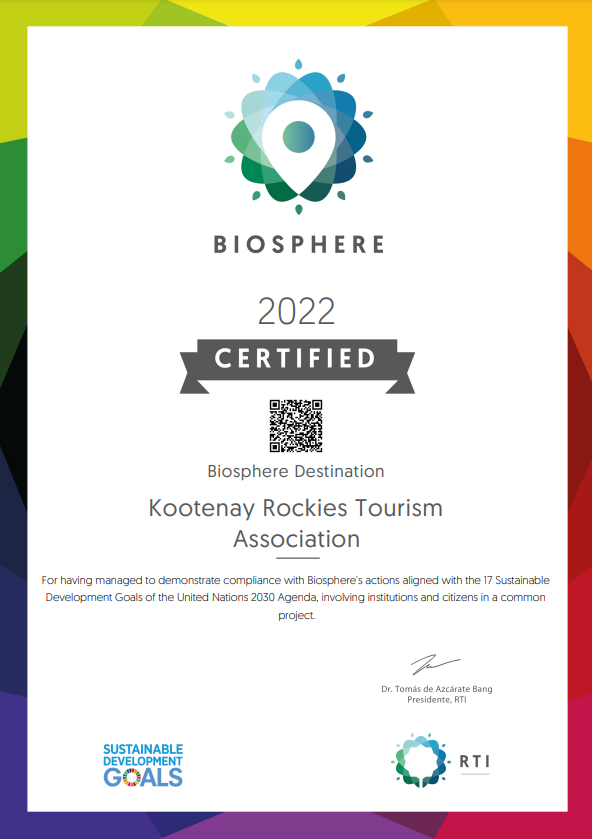 Kootenay Rockies Tourism is committed to monitoring and improving the sustainability performance of the destination and is also seeking international recognition with Biosphere Tourism.
We've highlighted business operators on the map below, who are recognized through valued Sustainability Programs.
Operators with a Sustainable Commitment
Appreciate nature, the places & people and contribute to stewardship efforts.