In 2021, the Wings Over the Rockies festival will be in May 10 to 16 (the 2020 event has been postponed until 2021).  The beauty, natural significance and variety of habitats found in the Columbia Valley attract many biologists, naturalists and conservationists who work to understand and preserve our natural ecosystems. Wings Over the Rockies Nature Festival has traditionally depended on the experts of people to make presentations and lead field trips through the wetlands, lakes, grasslands and forests flanking the Columbia River. Plus, there are local enthusiasts who have devoted years to observing birds and have gained an impressive expertise in birding.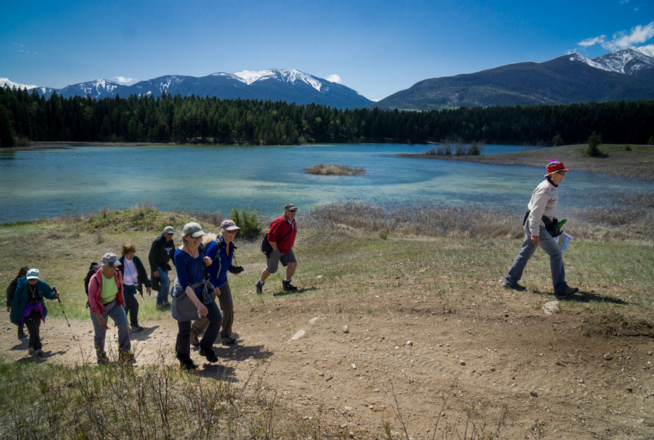 One of the field trips; photo by Pat Morrow (photo courtesy of Wings Over the Rockies)
While certainly impressive in size, BC's Columbia Valley Wetlands have an even bigger reputation as a shelter for winged residents; over 265 bird species to be exact.  That is a lot of nests and an even greater opportunity to bust out the binoculars. Spanning 180 kilometres (112 miles) from Canal Flats to Donald (just north of Golden, BC) this verdant stretch is one of the longest systems of continuous wetlands in North America, not to mention the ideal nesting ground for the annual Wings Over the Rockies festival.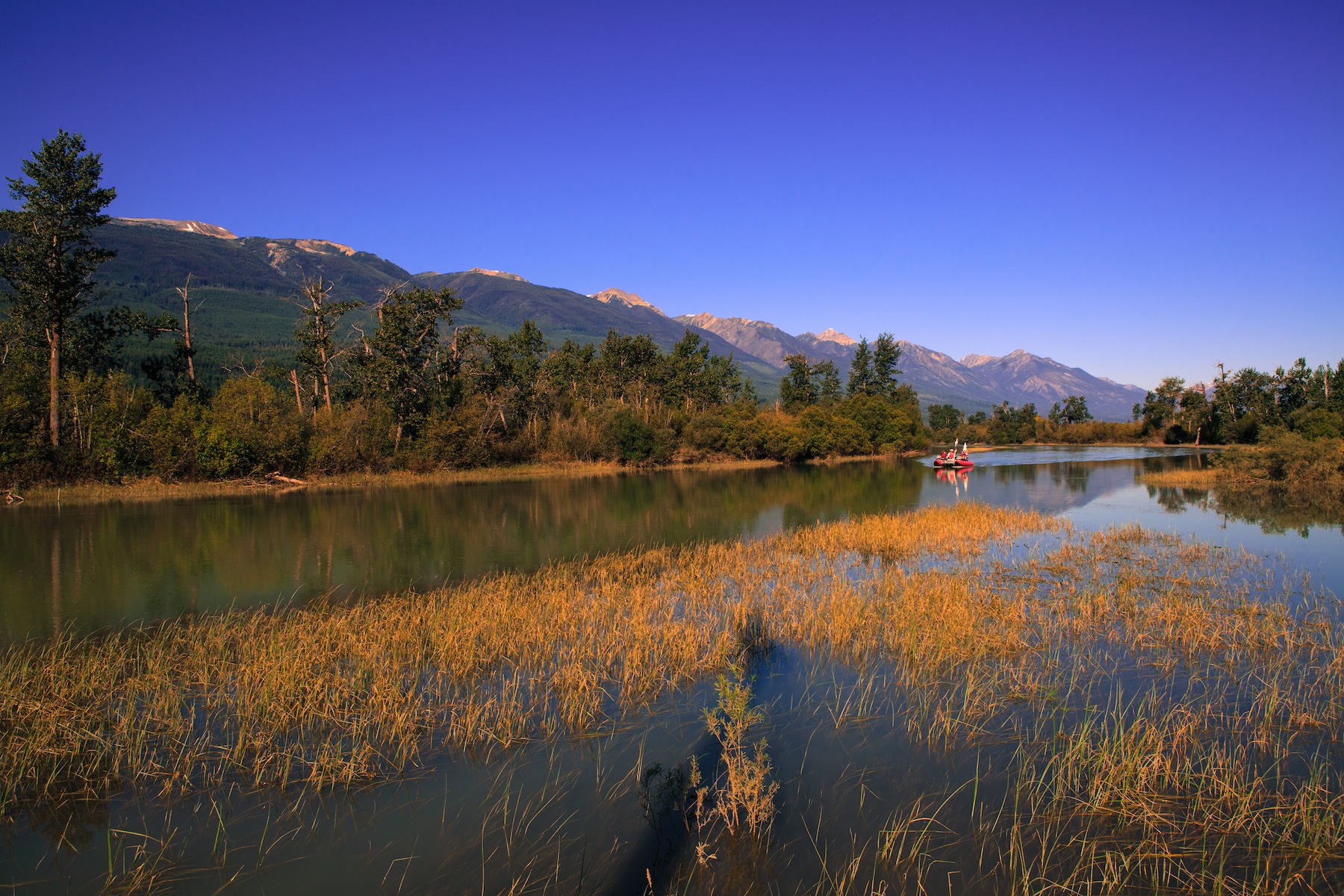 Paddling the Columbia River; photo by Dave Best
Participants flock to the area for talks, tutorials and opportunities to view some in-flight action. And, there is plenty to choose from; interactive outings, river paddles, hiking, evening presentations, guest speakers, live music, exhibits, food and more.
Come explore the wilds of our natural Columbia Valley this year!
Know Before You Go – Nobody likes things where they shouldn't be, that's why it's important to avoid spreading invasive species. There's plenty of ways to do that! Ensure vehicles, trailers, boats, bikes and boots are cleaned before and after visiting an area. Snap a picture of the local flora rather than taking it home – it likes where it belongs. Invasive Species Council of BC is a great resource with tactics on how to reduce the spread of invasive species.
Related Stories
~ Getting into Hot Water: Kootenay Hot Springs
~ Human Powers: The Westside Legacy Trail
~ Our Kootenay Winter Celebrations: Along the Powder Highway
Original story by Destination BC; top/cover photo by Andrew Penner
Please tag your images with #KootRocks on Instagram to be featured in future stories.
(Original published date: April 22, 2016)