With big, epic mountain ranges in the Kootenay Rockies – the Canadian Rockies, Purcells, Selkirks and Monashees, there are also big valleys and many are filled with glacier fed waters. If you love paddling, boating, fishing or just relaxing on a beach and soaking up natural vitamin D – we have some great ideas for a beach getaway.
Cruises and charters on the Arrow Lake near Nakusp, BC are available with Arrow Lakes Adventures. Grab your sunglasses and get ready for an amazing day out on the Arrow Lakes.A wide range of fun is offered for up to 10 adults, from full day boat, beach and waterfall adventures to 1 hour luxury sunset cruises.
The vessel, a 26 foot Avalon Cantina tritoon offers a relaxing, smooth, stable and safe experience. It also has a custom rack for 8 bikes to shuttle you to world-class mountain biking trails and is also equipped to carry up to 4 paddle boards or kayaks. This will ensure your time on the lake is incredible.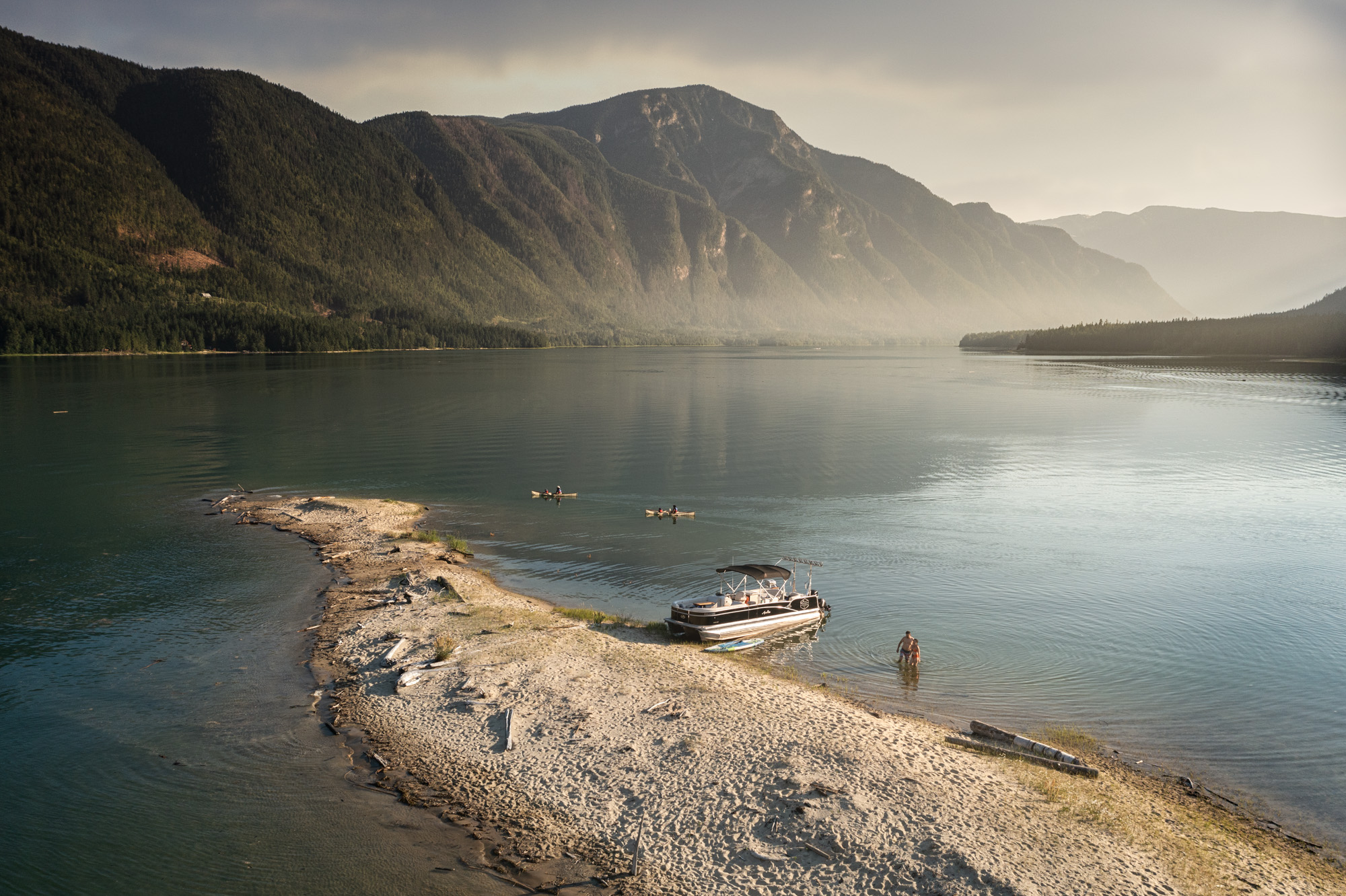 The Kootenay River flows into Lake Koocanusa, which offers wonderful sandy shorelines and accessible secluded coves over a distance of over 200-kms (124-miles). Lake Koocanusa is also home to Sunshine Houseboats, Marina & Waterpark. If you have never been houseboating, this is the summer to try it.  It's the ultimate glamping on water, as these luxury rentals are fully-equipped with a kitchen, barbecue, waterslide, hot tub & more.
The Waterpark offers climbing, balancing, sliding and jumping off the inflatable structures floating in a sheltered cove is sure to bring out the kid in everyone! The structures are surrounded by docks, providing everyone easy access to the fun, and offering those who chose not to partake in the action a clear view of it. In addition to the water park, the Dockside Cantina provides snacks, refreshments, and full scale meals, making food and drink one less thing to think about when you load up the family and head out for the day.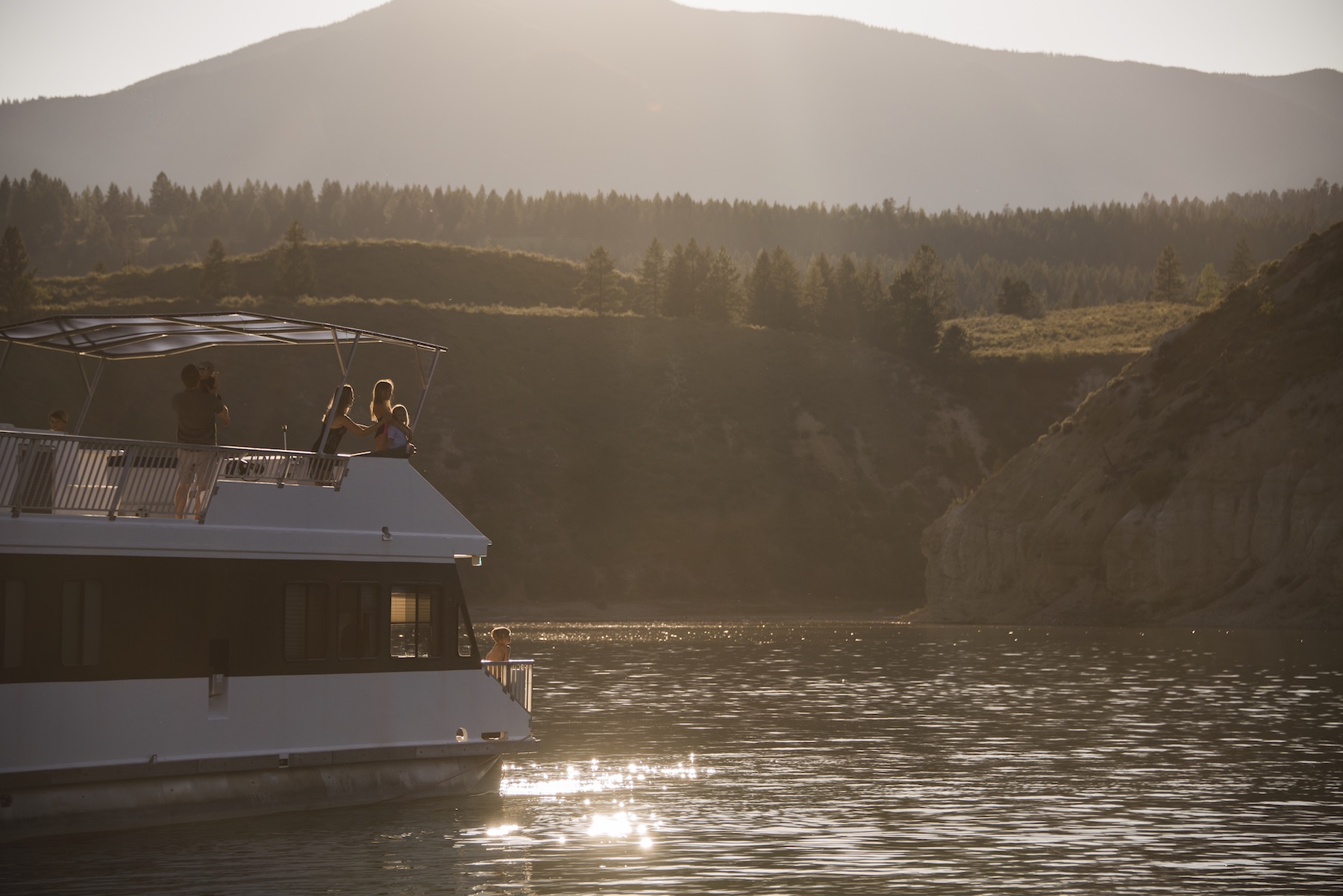 KOOTENAY LAKE
Kootenay Lake is the biggest lake in the region, 400 square km (and 104-km/64-miles long), with lots of beach area and hidden coves. Community beaches are active with watersport lovers during the summer months. Not only can you swim & paddle at these water-playgrounds; many have boat launches for additional water-sports action!
Experience the unique West Kootenay vibe at these public access points on Kootenay Lake, including the Rotary Lakeside Park in Nelson, the Kaslo beach, Kootenay Bay at the ferry landing, the North Bay Park at Riondel, West Beach in the Crawford Creek Regional Park and Lockhart Beach Provincial Park along the East Shore.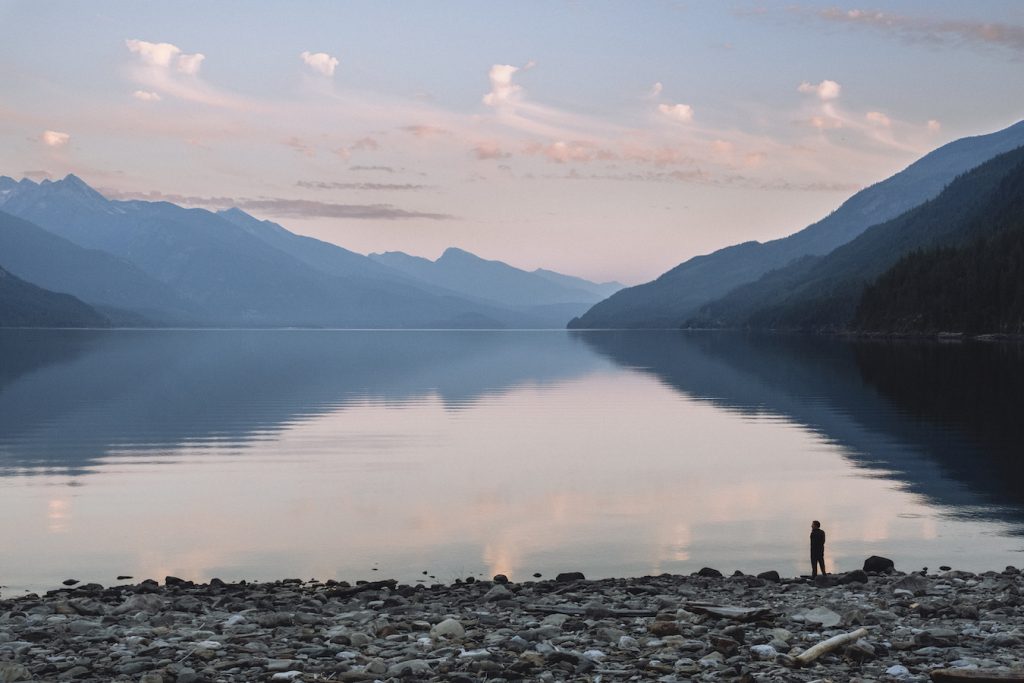 LAKE WINDERMERE
While, Lake Windermere in the Columbia Valley (located between Invermere and Windermere) is one of the warmest lakes to the region – at 17.7-km in length (almost 11-miles), the lake has three public beaches. Kinsman Park has tall trees to provide plenty of shade, a sandy beach, kids' play area, picnic tables & more.  James Chabot Provincial Park also offers a sandy beach backed with open, grassy play areas – perfect for families.  Windermere Public Beach is the perfect peaceful location for a family & friends picnic.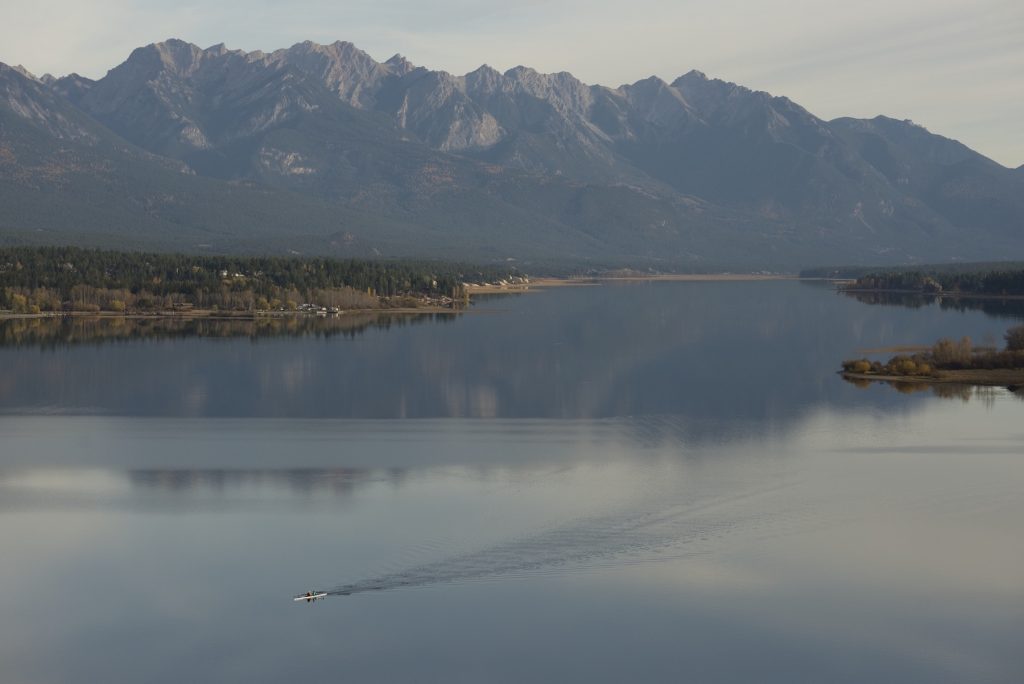 Other beachfront destinations include: Blanket Creek Provincial Park south of Revelstoke, Champion Lakes Provincial Park near Trail/Rossland, Columbia Lake Provincial Park in Canal Flats, Cooper Beach near Silverton, Gorman Lake near Golden, Jim Smith Lake Provincial Park near Cranbrook, Kokanee Creek Provincial Park north of Nelson, Nakusp Municipal Beach, Martha Creek Provincial Park near Revelstoke, McDonald Creek Provincial Park north of Nakusp, Moyie Lake Provincial Park south of Cranbrook, Summit Lake Provincial Park near Nakusp, Tilly Memorial Park in Canal Flats, Wasa Lake Provincial Park, Premier Lake Provincial Park and Whiteswan Lake Provincial Park north of Cranbrook/Kimberley.
A full list of accommodation properties, many with waterfront views or lake/river access!