Does the warm summer sun leave you craving the refreshing taste of a cold craft beer on a shaded lakeside patio?  Does your perfect vacation consist of wine tasting among acres of grapes in a valley bottom vineyard?  Or are you after the finest hand-made gin to make the tastiest martini in the comfort of your own home?
No matter your pick, the Kootenay Rockies is home to more than 35 craft breweries, wineries, distillers and more for you to sip and savour your way around the region.  Try something new at the Kootenays only Meadery, or learn a little more behind the craft of winemaking on a vineyard tour. 
Below are 19 of the most innovative, exciting and new experiences to tickle your tastebuds in the Kootenays.
Baillie-Grohman Winery (Creston)
Take a private tour with winemaker Wes Johnson as he shows you around the family-owned winery and vineyard.  Learn about the winemaking process and enjoy a wine tasting among the grapes of the estate.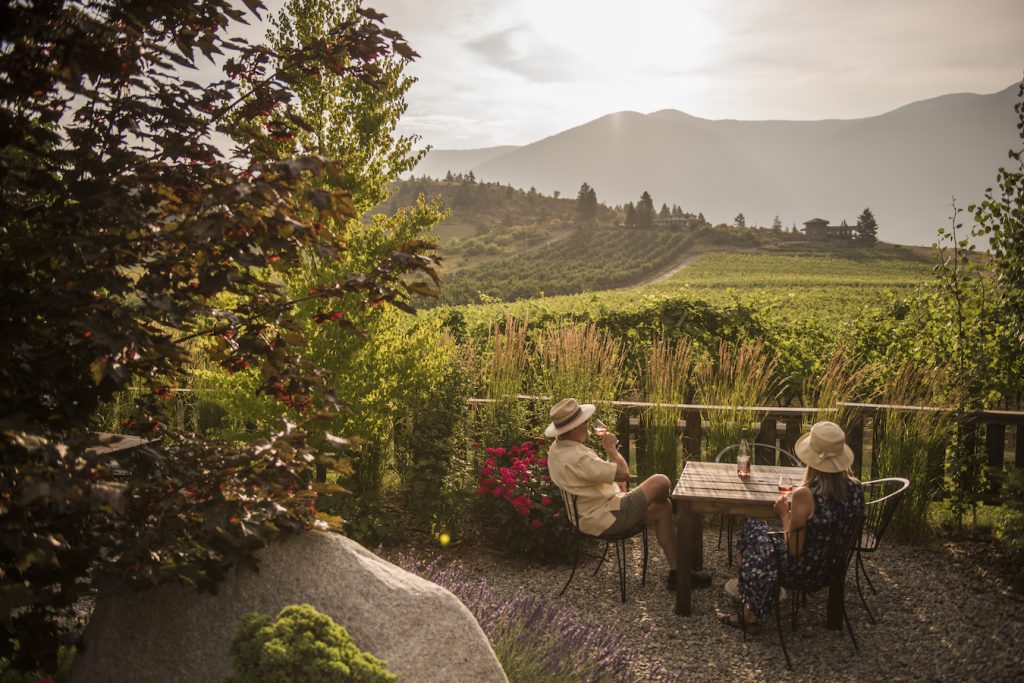 Hand-crafted, dry ciders made in-house with local fruits?  What could be better?!   Sample their Ginger Apple Cider or their Apple'N'Rye, aged in Oak barrels previously used to cellar whiskey.
Columbia Garden Winery (Trail)
Try before you buy at The Burl Tasting Room & Gift Shop at the Columbia Garden Winery, where you can taste the fine wines on their deck overlooking the vineyard.  If you over-imbibe, grab a room at their on-site guesthouse.
A small-batch distillery in the heart of downtown Fernie, this distillery makes less than 200 bottles per batch.  Staples include the No 9 Mine Vodka and the Fernie Fog Liqueur, with various infusions available throughout the year.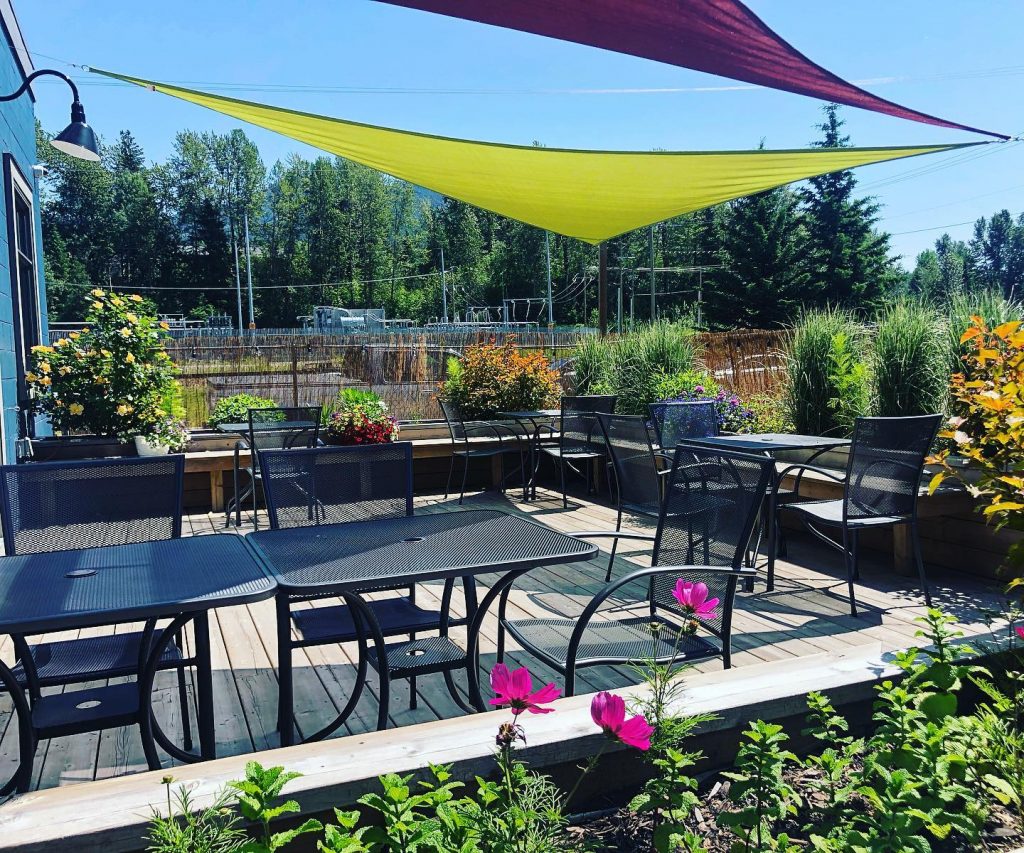 Fisher Peak Brewing (Cranbrook)
Downtown Cranbrook's award-winning craft beer is available in the pub or restaurant of The Heid Out.  Try their Wild Horse Belgian Wit, an unfiltered wheat ale with a hint of orange perfect for our hot afternoons.
Jones Distilling (Revelstoke)
The century-old Mountain View School at the centre of Revelstoke now hosts one of the Kootenays finest distilleries, Jones Distilling.  Their premium vodka and London Dry Style gin have won prizes at the SIP Awards.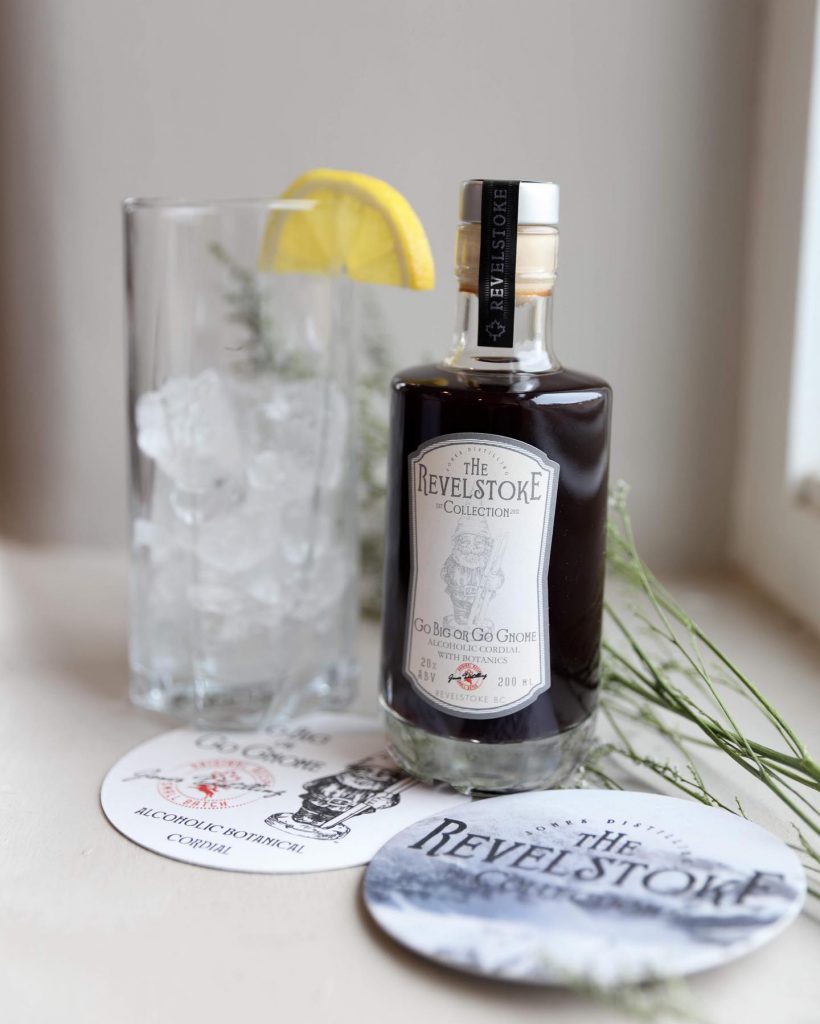 Kootenay Country Craft Distillery (Winlaw)
For an authentic local taste, give the seasonal gin and vodkas available at Kootenay Country Craft Distillery a try.  The majority of their ingredients are sourced within 100 miles, including heirloom wheat and fresh fruits from local organic farmers. Visit their tasting room and take a tour of their operation to learn more.
Over Time Beer Works (Kimberley)
After you've put in that extra 'shift' of riding Kimberley's trails, hit up Over Time Beer Works for your post-adventure brew.  Sit on their expanded patio and sample their Copper Top Summer Seasonal, a well-balanced wheat beer with citrus and spice notes.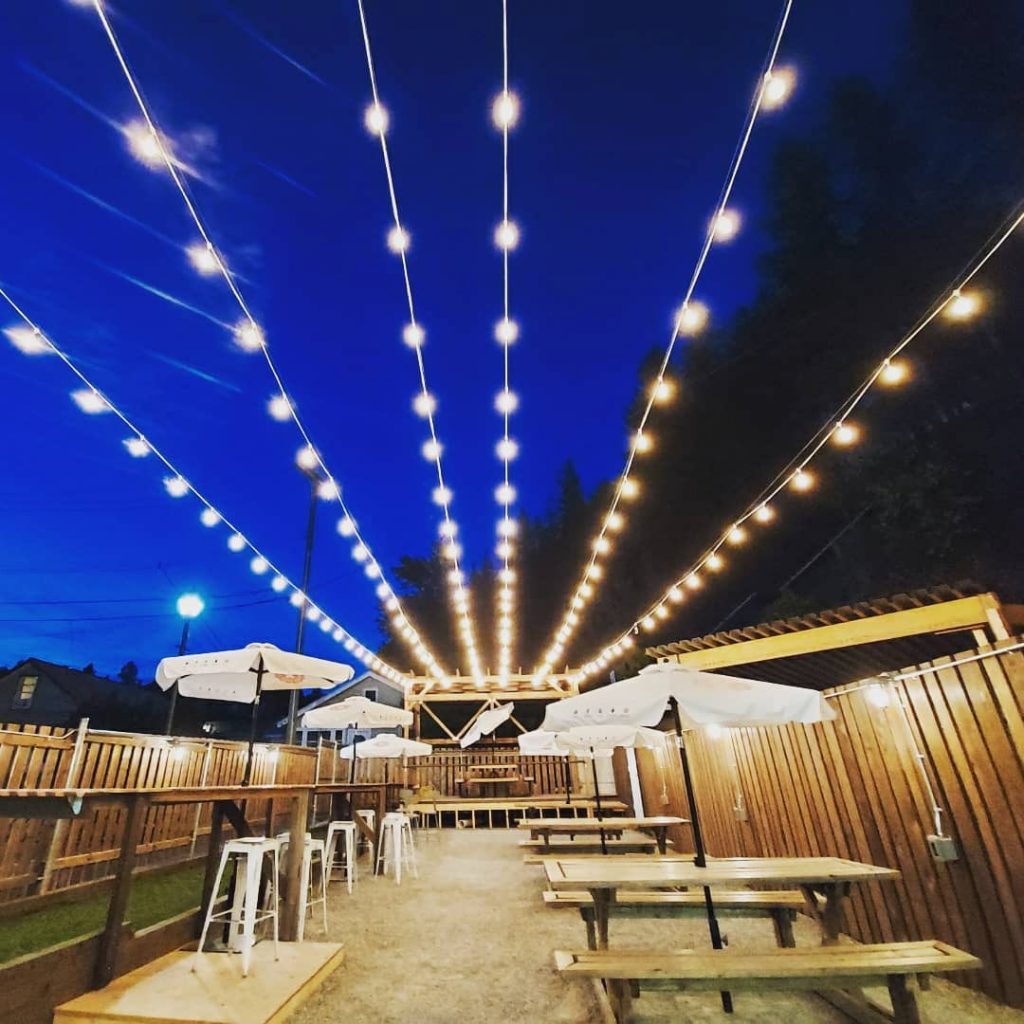 Pommier Ranch Meadery (Skookumchuck)
The Kootenays only meadery!  Located on a family-owned ranch near Skookumchuck, locally raised bees produce the honey needed to create their homemade Mead.  Tours and tastings are available upon request.
Opening in the Spring of 2021, the Kootenays latest brewery will help you quench your thirst on their inviting patio overlooking the Purcell Mountains.
Red Bird Estate Winery (Creston)
Creston's micro-climate makes for a perfect grape-growing region, and Red Bird Estate Winery has taken full advantage.  Try their Gewurztraminer, a light, fruity white wine with a subtle hint of citrus. Open for tastings and sales by appointment.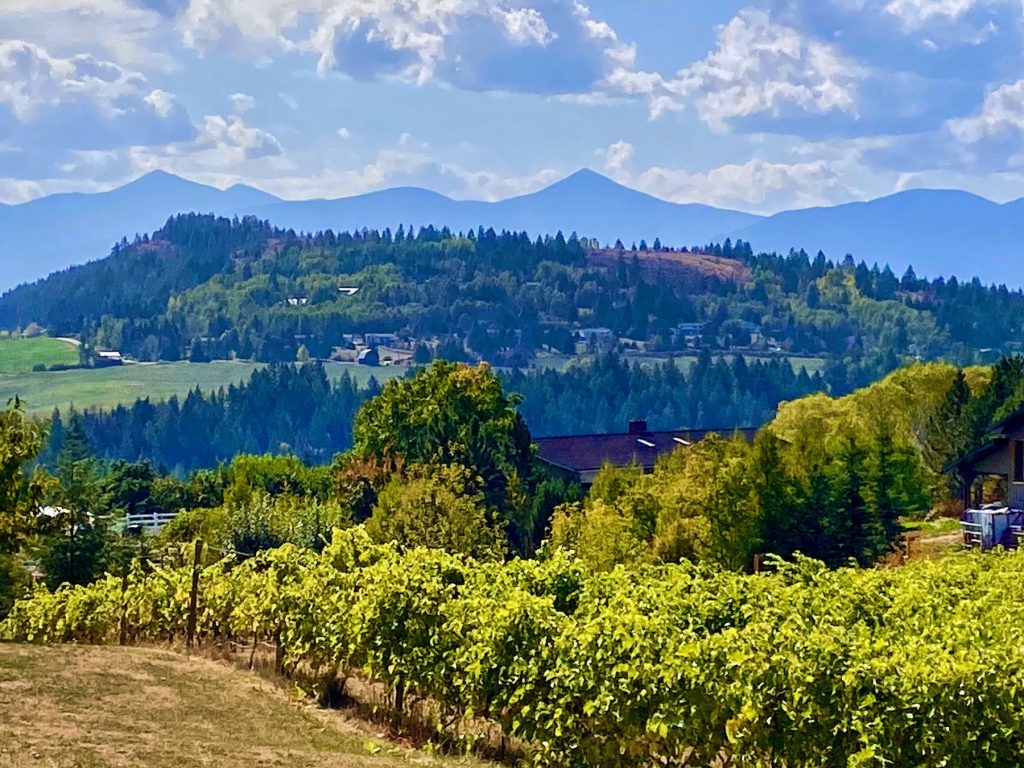 Grab a pint with the locals at the award-winning Rossland Beer Co.  Their tasting room and patio are where you will find the residents of this small mountain town after a day on the trails.
Rumpus Beer (Revelstoke)
Beer inspired by their surroundings – fun, full of character and a little wild!  The small brewery and lounge is Revelstoke's newest home for craft brew lovers.
Tailout Brewing (Castlegar)
Grab a growler for your day casting your line in the local streams, or join them post fishing for a pint in their taproom.  Made with as many locally sourced ingredients as possible, Tailout Brewing brings the regional taste to your pint glass.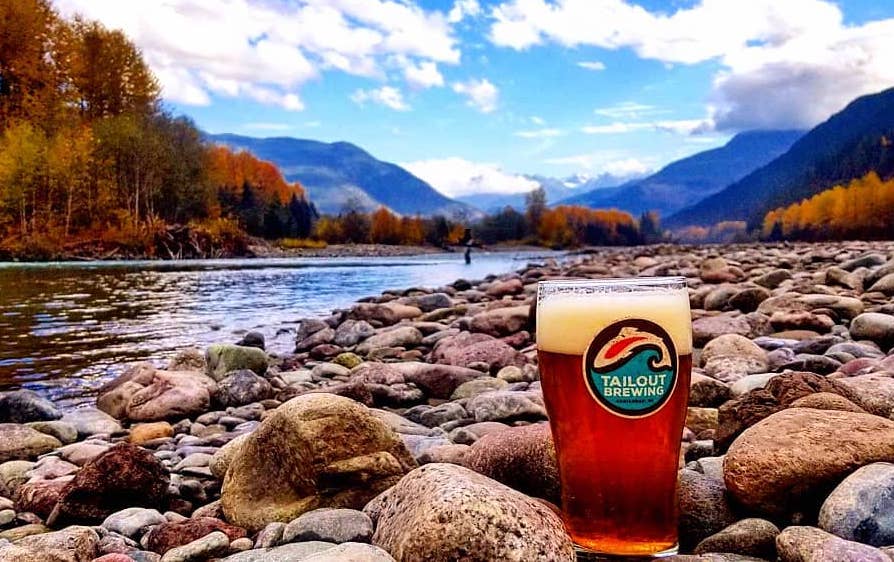 Tonik Distillery (Crescent Valley)
One of the region's newest offerings, Tonik Distillery found a cozy home in Crescent Valley.  Join them in their tasting room for pizza.
A true community venture, 13 local business partners joined together to create a space for the town to enjoy a craft-brewed pint.  Try the aptly named Trail Ale in their 75-seat tasting room and take in a slice of local history and flavour.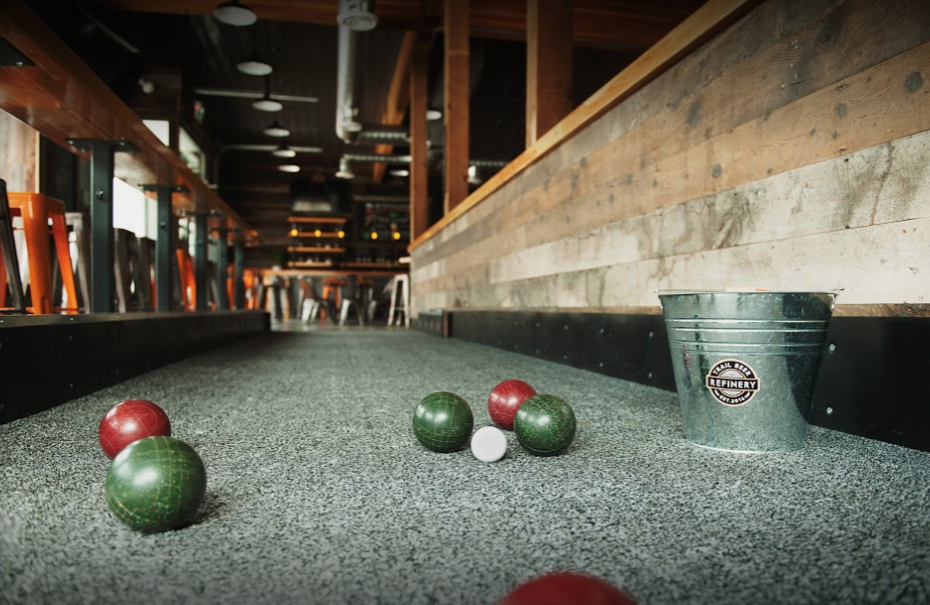 Valley of the Springs Winery (Nakusp)
The long sunny days and cool nights of the Nakusp area help Valley of the Springs Winery produce tasty, aromatic wines.  Stay at their Bed and Breakfast for the whole experience, complete with private tours, hiking opportunities, and of course, plenty of wine.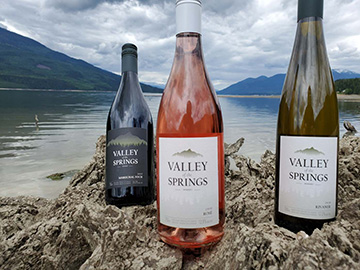 Wild North Brewery Company (Creston)
Long known as the home of one of Canada's major beer brands, Creston now has a craft brewery of its own.  Watch for Wild North Brewing Company opening May 2021.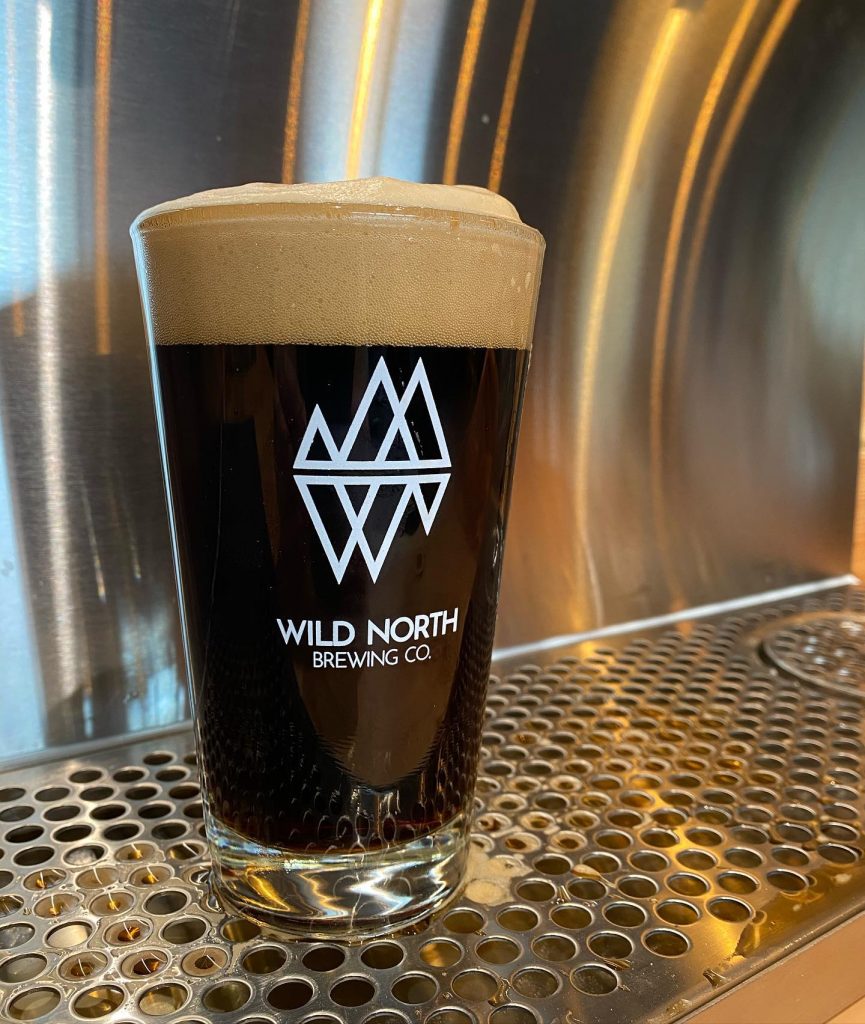 Wynndel Craft Distilleries (Wynndel)
The Creston area grows far more than just grapes.  In fact, it's famous for an abundance of fruit, from cherries and strawberries to peaches and apples.  Wynndel Craft Distilleries makes the most of the local bounty, crafting Apple Brandy, Cherry Schnapps, and Floral Gin, among other liquors.
To assist you with finding more of our craft breweries, cideries, distillers and wineries – check out our community partners: Arrow Lakes/Slocan Valley, Castlegar, Cranbrook, Columbia Valley, Creston Valley, Elkford, Fernie, Golden, Invermere/Panorama, Kimberley, Nakusp, Nelson Kootenay Lake, Radium Hot Springs, Revelstoke, Rossland, Sparwood and Trail.
~ Take extra time to research and plan your trip in advance. Many of our tourism businesses and services have adopted new COVID-19 protocols and changes to their schedules or policies to ensure your safety. You'll want to become familiar with them ahead of time.
~ If you normally travel with extended family or with several friends, consider travelling in a smaller group. Travelling with fewer people makes it easier for you to practise physical distancing in public, and may have less of an impact on the destination.
~ Consider a slower travel pace to help curb the spread. Instead of checking in and out of multiple destinations during one trip, choose one or two destinations and one/two accommodation properties for your entire trip (and explore all the things to do & see nearby).
Related Stories
~ A Road Trip of a Lifetime: Kootenay Rockies Hot Springs
~ Apres Ski on the Powder Highway
~ Big Adventures in Our Mountains
~ Creston Cru: Get a Taste of These Vineyards
~ Kootenay Made
~ Kootenay Rockies: Farm to Fork
~ Our Kootenay Spirits
~ Laid-back Kootenays: Wellness Getaways
~ Savouring the Kootenay Rockies
~ Support Local: Meet our Partners – Thirst Quencher Partners
~ Unique Stays on a Kootenay Road Trip
~ Wet your Whistle: Along a Kootenay Road Trip
Top/cover photo of Creston's vineyards, photo by Kari Medig. 
Words by Mark Locki. Mark is a photographer and writer based in Kimberley, BC. An avid traveller throughout the Kootenays and abroad, he enjoys exploring the natural world, camera in hand, seeking out compelling stories. He's often found deep in the backcountry, running, climbing or on skis, challenging himself to discover new scenes and viewpoints. 
Please tag your images with #KootRocks on Instagram or Facebook to be featured in future stories.