Farm to table with a little kick, the increasing number of new Kootenay distilleries are making their home in the Kootenays. And why not, our craft brewing is steeped with history dating back to 1898 at the Fort Steele Brewery.
These new businesses provide residents and visitors with quality, handcrafted goodness for you to happily consume. It's a natural fit to our mountain playground, combining the best of our pure-mountain spring water and local organic 'secret' ingredients to produce unique Kootenay spirits.
BOHEMIAN SPIRITS (Kimberley) — is handcrafted, hand-corked and hands-down the happiest bits from around the Rocky Mountains in a bottle. They are a fresh little distillery conveniently situated near the Canadian Rocky Mountains.
Secret Ingredients: Angelica root, Coriander, Elderflower & Huckleberries
Products: Colossal Gin, Forester Single Malt Oak Aged Gin, Limited Gin, Vagabond Vodka, Eclipse Coffee Liqueur
Where to Buy: On-line, on-site and various Farmers' Markets & visit their patio alongside Mark Creek in Kimberley
BOOTLEG SPIRITS (Kimberley) — our most recently opened distiller in the Kootenays. They source organic BC grown ingredients and bring our own original recipes and make outstanding whiskey, spirits and liqueurs that comes with 15 years of distilling experience.
Secret Ingredients: Honey & Oats
Products: Honeycomb Cream and Oats & Honey
Where to Buy: Online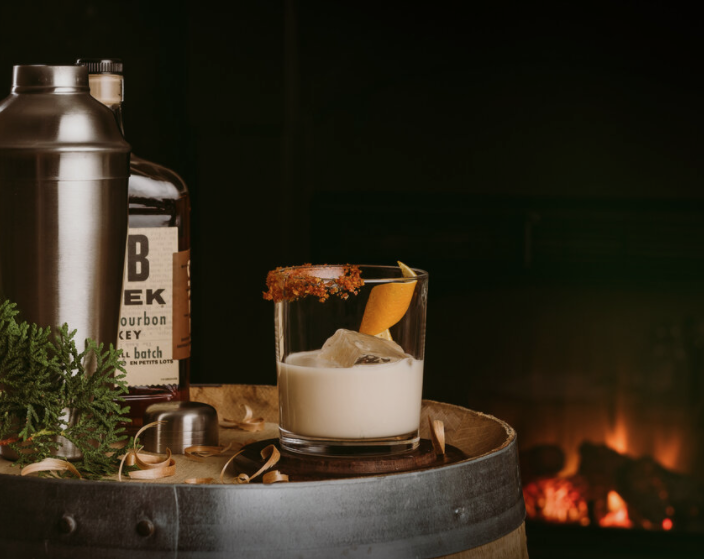 ELDER BROS FARM DISTILLERY (Wycliffe) — has over 2,000 elderberry plants in five varieties. Conveniently located in between Kimberley and Cranbrook, it's an easy stop if you are
touring the region. Watch for their new products too — wine, juices, jams and syrup!
Secret Ingredients: Locally-grown Elderberries
Products: Cherry & Honey Schnapps, Elderflower & Honey Schnapps and Elderflower & Cherry Schnapps
Where to Buy: On-site and at various Farmers' Markets
FERNIE DISTILLERS (Fernie) — offers their
small-batch spirits in their very own lounge by a talented mixologist, perfect for small groups.
Secret Ingredients: Earl Grey Tea
Products: Prospector Gin, No. 9 Mine Vodka, Fernie Fog Liqueur and Seasonal Spirits
Where to Buy: On-site, online and at various Farmers' Markets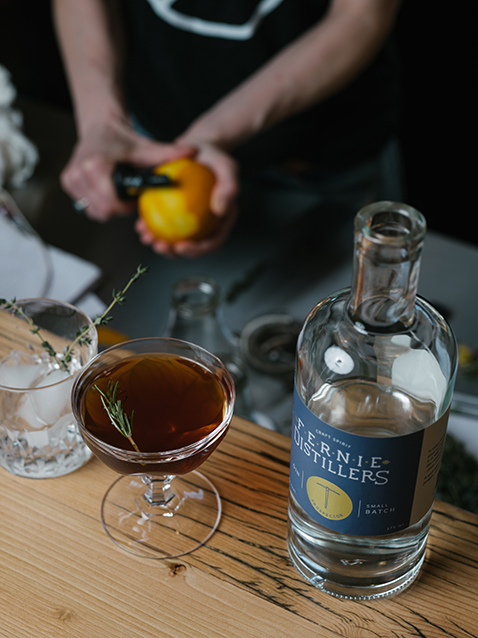 MONASHEE SPIRITS CRAFT DISTILLERY (Revelstoke) — is located right on the main strip of Revelstoke's busy Mackenzie Avenue, just across the street from the famous Village Idiot Pub. A small batch craft distillery making their award winning Big Mountain Creamer. They distill all the spirits by hand, using local ingredients, sustainable methods and pure mountain spring water.
Secret Ingredients: Apples, Cinnamon, Maple Syrup & Chili Peppers
Products: Big Mountain Creamer Liqueur, Vodka and Vulcan's Fire Liqueur
Where to Buy: On-site, online and various Liquor Stores
TAYNTON BAY SPIRITS (Invermere) — produces exceptionally smooth without any pretension because they subscribe to the 'keep it simple' philosophy. They call a spade a spade, a gin a gin and a vodka a vodka, bringing the distiller experience right back to the basics of clean classic taste.
Secret ingredients: Ginger, Raspberry & Strawberry
Products: Ginger Matcha Tea Infused Cocktail, Strawberry Herbal Tea Infused Cocktail, Raspberry Vodka, Pickled Vodka, Vodka, Gin, Gringo's Revenge, Sinferno and two Bitters
Where to Buy: On-site, online & various other locations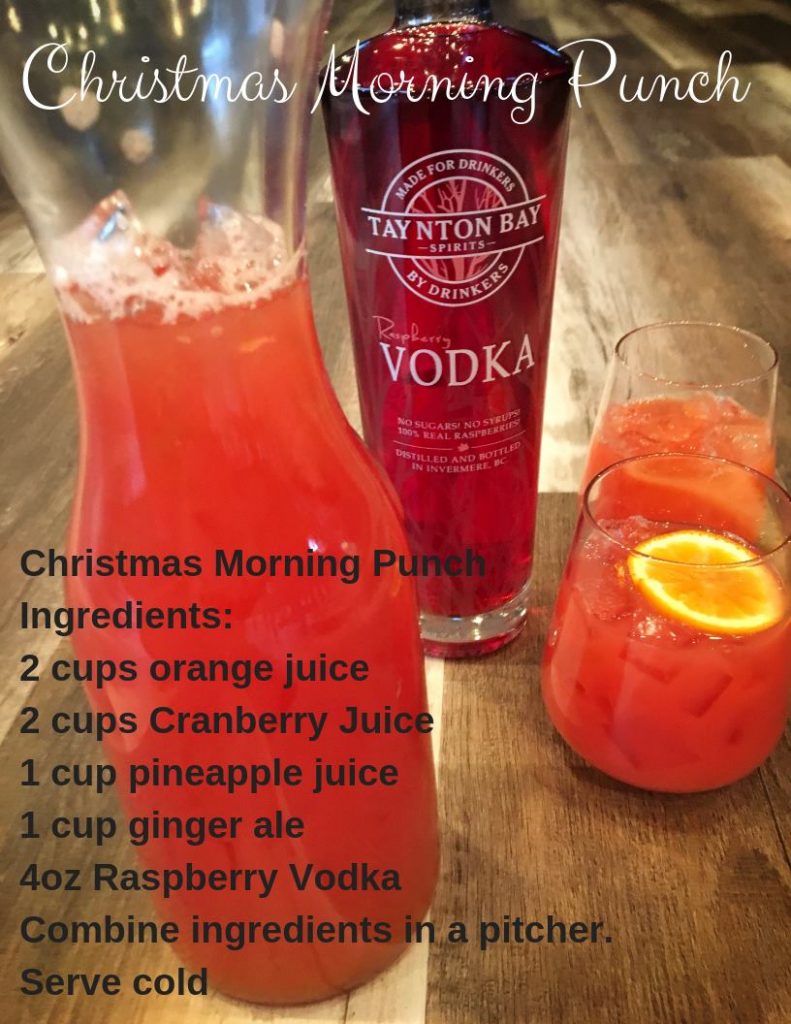 TONIK DISTILLERY (Crescent Valley) — Tonik Distillery produces classic and obscure spirits. They offer exciting year-round and seasonal offerings, including vodka sodas, premium handcrafted vodkas, gins, rums, brandies, liqueurs and more.
Secret ingredients: Glacier waters from near the distillery
Products: Vodka sodas (Black Cherry, Citrus Burst, Ruby Grapefruit & Zesty Lime); Legacy Vodka and Pink Lemonade Vodka
Where to Buy: On-site and at various locations
WYNNDEL CRAFT DISTILLERIES (Wynndel/Creston) — uses a variety of local fruits and without any artificial flavours, produces a variety of Schnapps, Brandies, Liqueurs, Gins and Vodka.
Secret ingredients: Apple, Apricot, Cherry, Peach & Saskatoon Berry
Products: Aged Apple, Apricot, Cherry, Peach & Saskatoon Berry Brandy; Old Tom Apple Gin & Floral Gin; Apple, Apricot, Cherry, Honey Berry, Mixed Berry, Peach, Saskatoon Liqueur; Apricot, Cherry & Saskatoon Schnapps and Chili Cherry Vodka
Where to Buy: On-site, online and various Farmers' Markets