Your bags are nearly packed, the kids are itching to go, and you're just about ready to begin your family vacation to your favourite Kootenay mountain community.  To make the most of your Kootenay Rockies getaway, proper preparation is essential.  Lucky for you, we have plenty of resources to help you make the most of your journey.  Whether you ask the friendly locals in social media groups or the staff at visitor's centres and knowledgeable guides, we're here to help.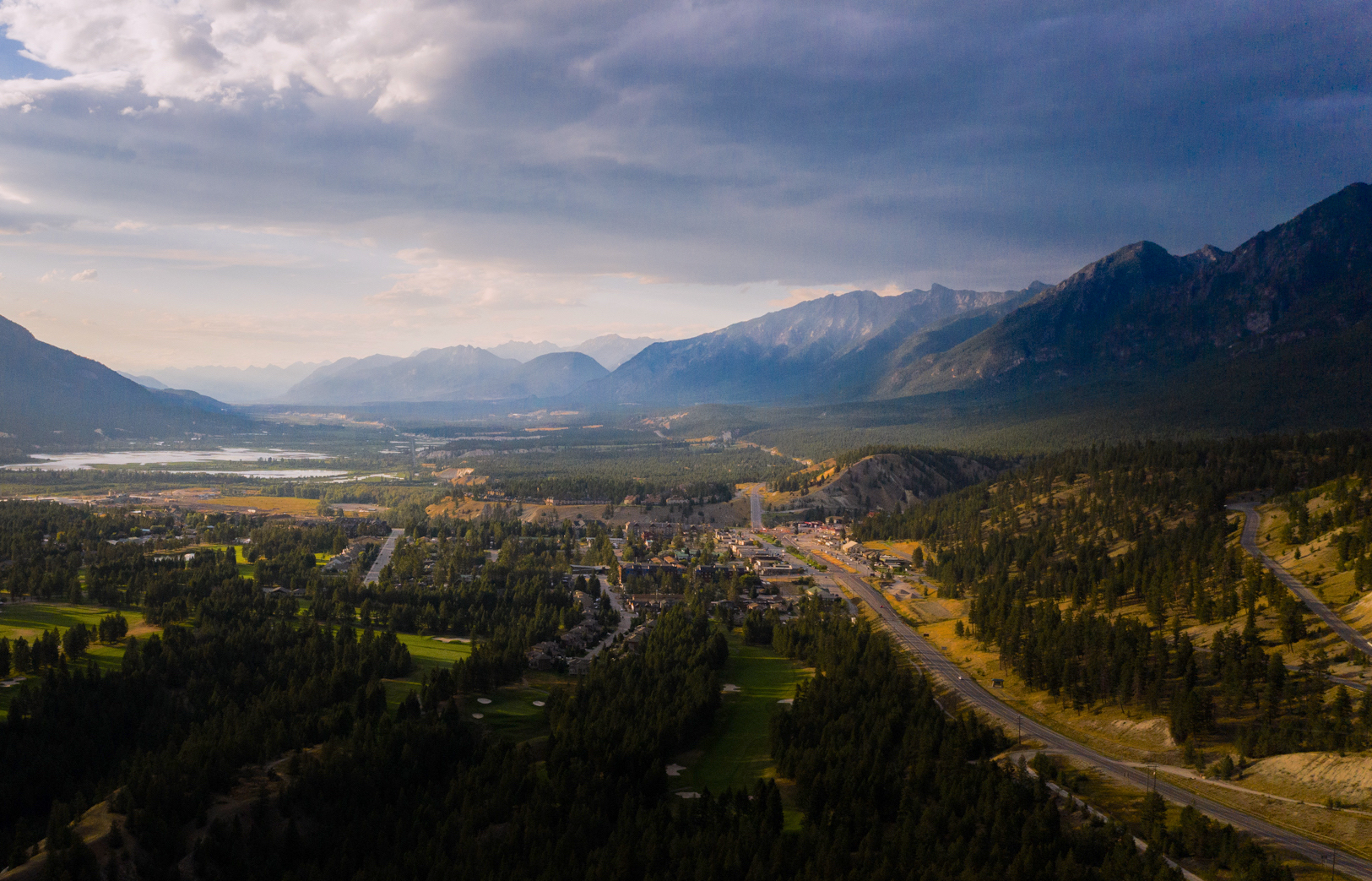 Remember the Three T's – Trip planning, Training and Taking the Essentials to ensure you're prepared for your trip to the Kootenays.
TRIP PLANNING
Before you arrive: 
Check out our website – for details on the entire region for the southeast corner of British Columbia.  From the home page, we offer a wide variety of Travel Offers for all of our communities, plus we have the information you may need to know about Accessible Travel, Indigenous Experiences and Sustainability.  Under "Plan Your Trip", get information on Road Trips, EV Travel, Ferry Service, Border Crossings and Air Travel.  Need more vacation ideas, read the other Travel Blog Stories.  "Accommodation" properties can be  searched by community, as well as your preference type.  "Things To Do" list all of your outdoor adventures activities, attractions – as well as sip & savour and events.  And, "Places to Go" has details on Cities, Hot Springs, Provincial Parks and National Parks. 
Our visitor guides, can be mailed to you in-advance, or can downloaded them (for free).  KootenayBrochures.ca also includes guides and maps communities in the area.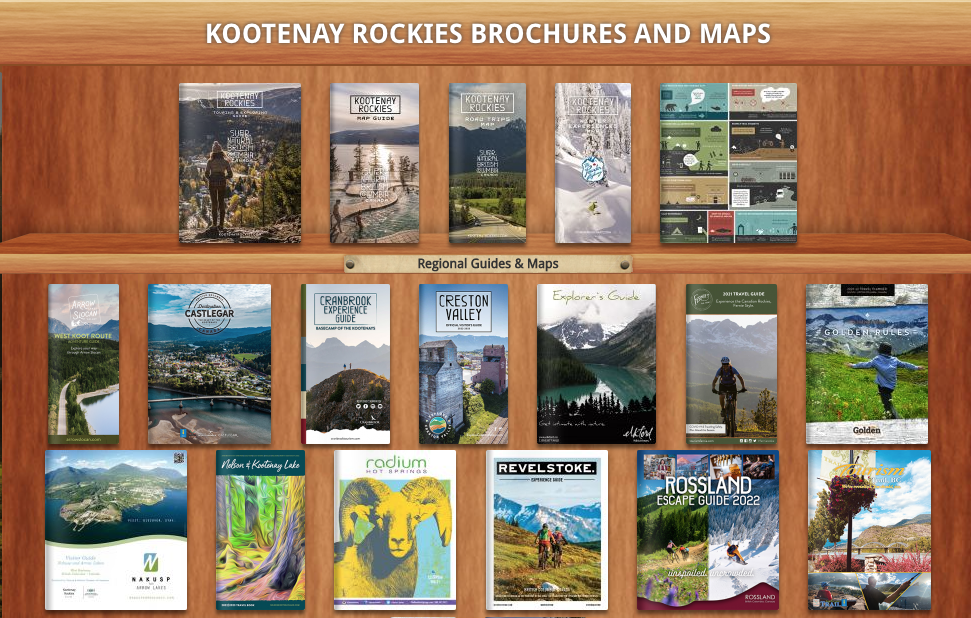 To learn more about 4×4 backcountry exploring to alpine hiking to waterfall chasing, be sure to read these locally written guidebooks are one of the best places to assist you in your trip planning.  Kootenay Trips and Trails by Murphy Shewchuk, the Kootenay Rockies Map Book by Backroads, Mountain Footsteps by Janice Strong, and Waterfall Hikes in Southern British Columbia by Steve Tersmette.  Offering fun ideas for your  family-friendly excursions.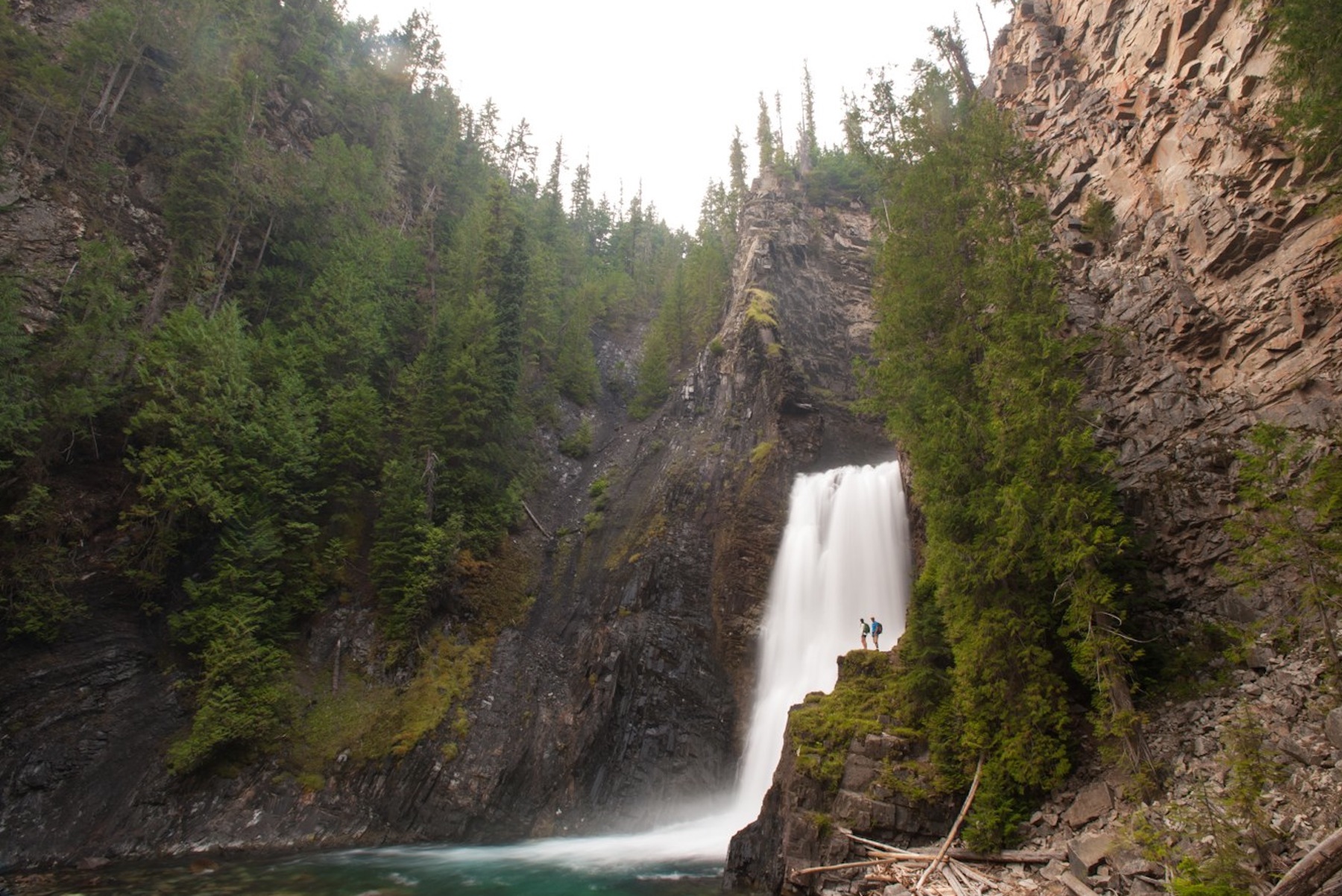 If you have specific questions about activities, social media groups are another source to ask questions. Reach out to the locals on any community Facebook groups to get detailed information and up-to-date condition reports.  Popular groups include East Kootenay Backcountry, West Kootenay Outdoors, and city-oriented groups like the Kimberley Cork Board, Golden Community and Nelson, BC.
Once you arrive:
 After checking into your hotel, stop by the local Visitors Centre for expert knowledge from the staff.  They'll help you pick the best restaurants, shopping experiences and attractions in town.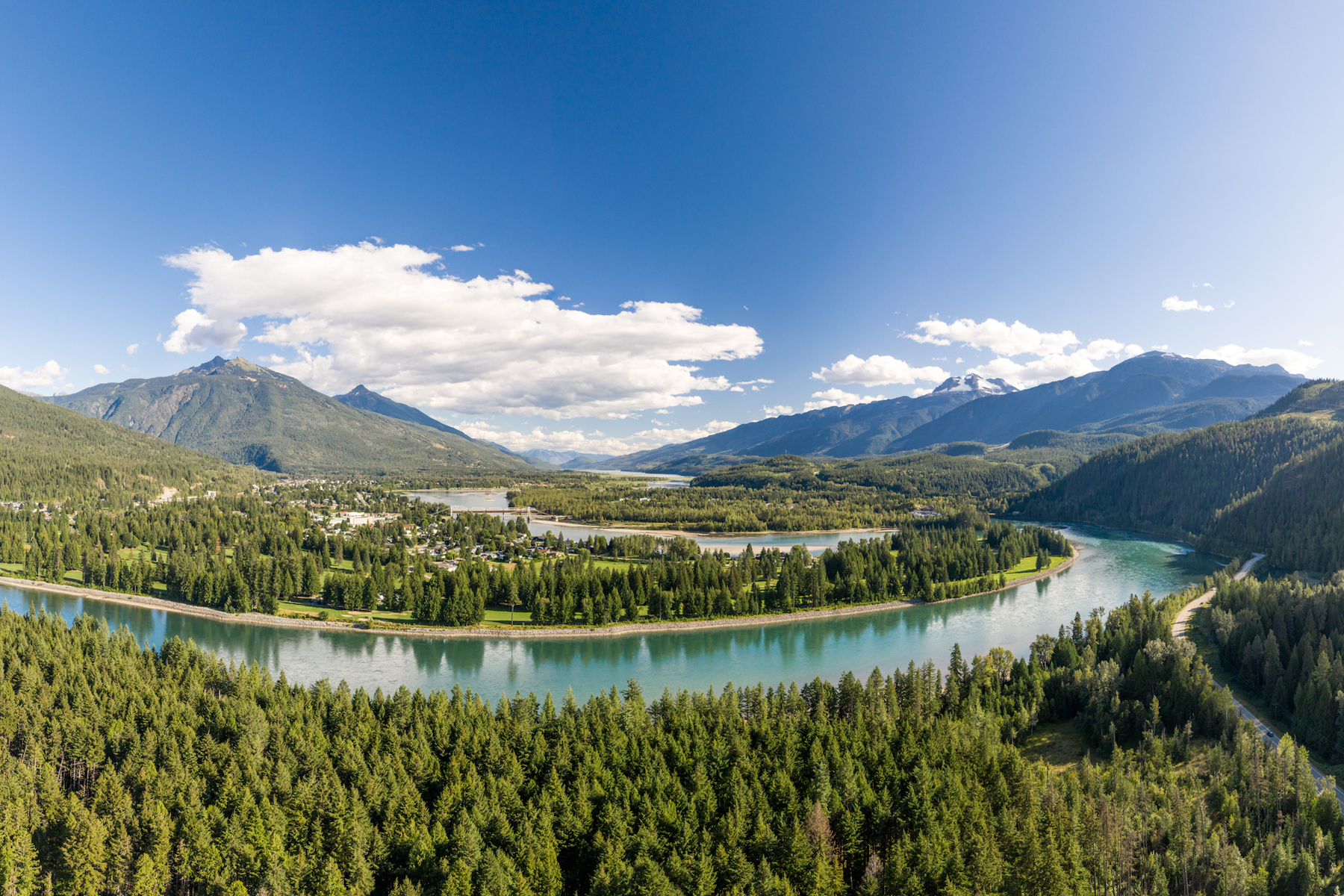 TAKE THE ESSENTIALS
When planning any outdoor adventure, it's essential to be prepared for the unexpected.  Trails can be confusing, the weather can change instantly, and accidents can happen.  Be prepared by packing extra food and water, enough clothing and rain gear, and having maps, GPS and a first aid kit. 
If you forget any of the essential items at home, most communities have an outdoor-oriented retail store for you to pick up supplies.  Or, if you're looking for an authentic Kootenay-made item, check out the local manufacturer's list at KORE Outdoors  for made-in-the-Kootenays outdoor gear. 
TRAINING
Having the skills and fitness to complete your activities is as important as packing the right gear.  If you have questions about the training needed for your chosen adventure, talk to one of the certified local guides.  Or better yet, consider hiring one to guide you on your trip.  Some of the professional guide services in the area include Arctos Guides in the Slocan Valley, BC Mountain Guides in Golden, Creston Valley Tour Company in Creston, Footstep Eco Adventures in the Bonnington/Castlegar area, Heli Canada Adventures in Revelstoke, Purcell Mountain Lodge near Golden and Summit Mountain Guides in the Nelson Kootenay Lake area.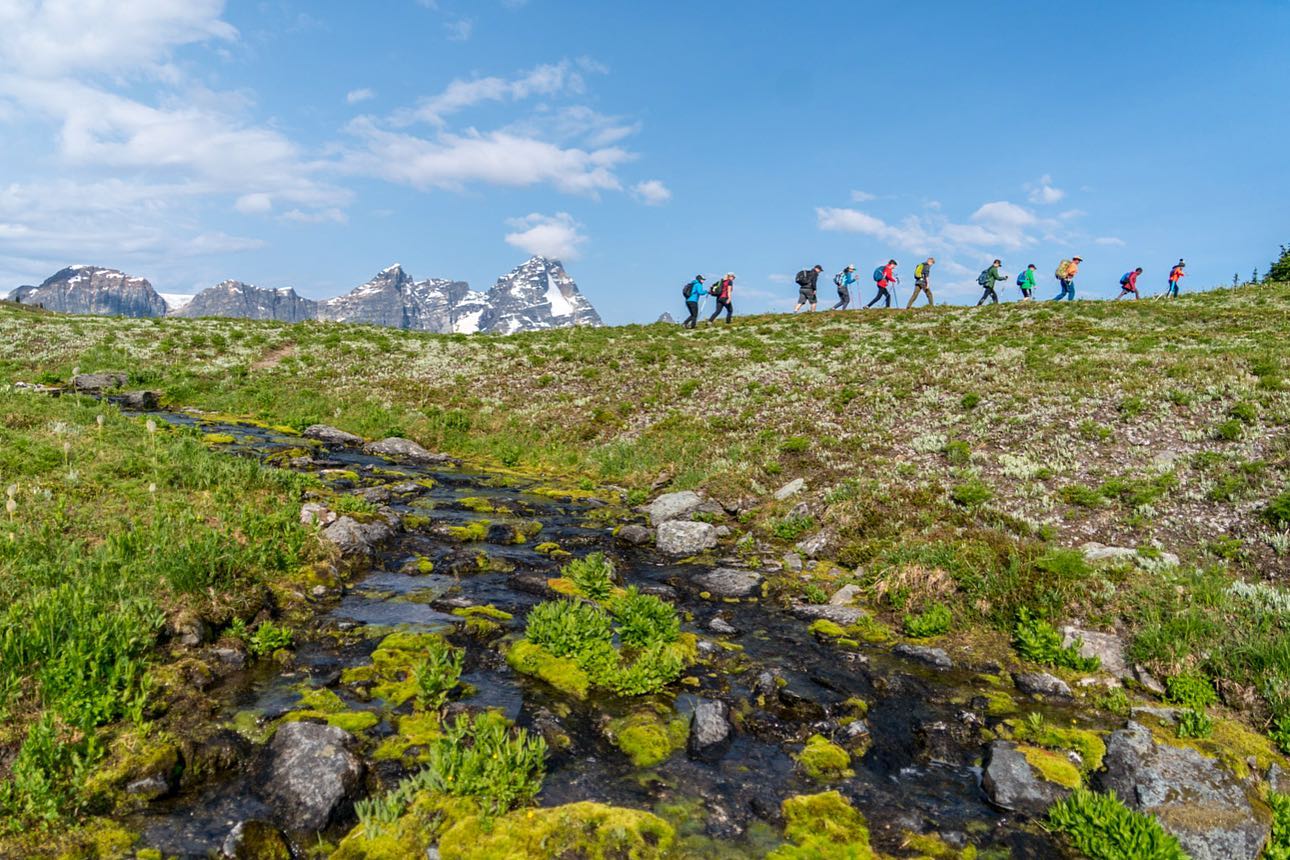 With these tips in mind, you are planning or on your way to having a hassle-free family vacation in the Kootenay Rockies.

Know Before You Go – Plan ahead so you can travel safely and responsibly. Familiarize yourself with weather, road conditions, general alerts for travellers and provincial health orders & recommendations.
Related Stories
~ Accessible Trails in the Kootenays
~ Adventures for All: Accessible & Adaptive Sport Road Trip
~ Big Adventures in our Mountains
~ Cruising Down an Open Highway: Planning your Kootenay Road Trip
~ Easy Kootenay Hikes: To 360 Degree Vista Views
~ Everything is Local
~ Follow the Trail: Kootenay Hiking Adventures
~ Hidden Waterfalls in the Kootenays
~ Hike, Pedal, Roll or Ski: Our Kootenay Rails to Trails
~ Keeping the Kootenays Natural
~ Kootenay Ambassadors: Mindful Explorers
~ Legendary Kootenay Attractions: Not to be Missed this Summer
~ Multi-generational Family Hiking in the Kootenays
~ Outdoor Adventures: Unique to the Kootenays
~ Sleep Under our Starry Skies in the Kootenays
~ Stewards of the Land: Positive Effects
~ We Are All Connected
Top/cover photo: Highway 95 near Radium Hot Springs; photo by Mitch Winton.
Please tag your images with @KootRocks on Instagram to be featured in a future social post.  For travel deals and specials – sign up for our Consumer Travellers Newsletter.