We have an abundance of delicious craft breweries, distilleries, cideries, meadery, wineries and coffee roasters in the region that offer some of the world's best refreshments. And, don't get us started on our artisans — we have so many talented craft-persons in the region who share their love of making us beautiful things.
But we also have some other hand-crafted "Kootenay home-made" products that you may have never heard about. Here's our list of our top items from our Kootenay mountain communities:
Kootenay Meadows (formerly Kootenay Alpine Cheese) formerly Kootenay Alpine Cheese, is a multi-generational, certified organic, grass-based farm located in Creston, BC. Their business is a truly powerful example of the potential for sustainable local agriculture.
Today, the Kootenay Meadows brand has expanded further to produce bottled, certified organic milk; which has been very popular and sustainable in the Kootenay region for several years. Their cheese line continues to flourish to a nationwide market; but mostly in British Columbia and Alberta. Their biggest distributor is Lekker Food Distributors, who distributes to many restaurants in BC – which gives the Kootenay Meadow product a lot of exposure in bigger centers.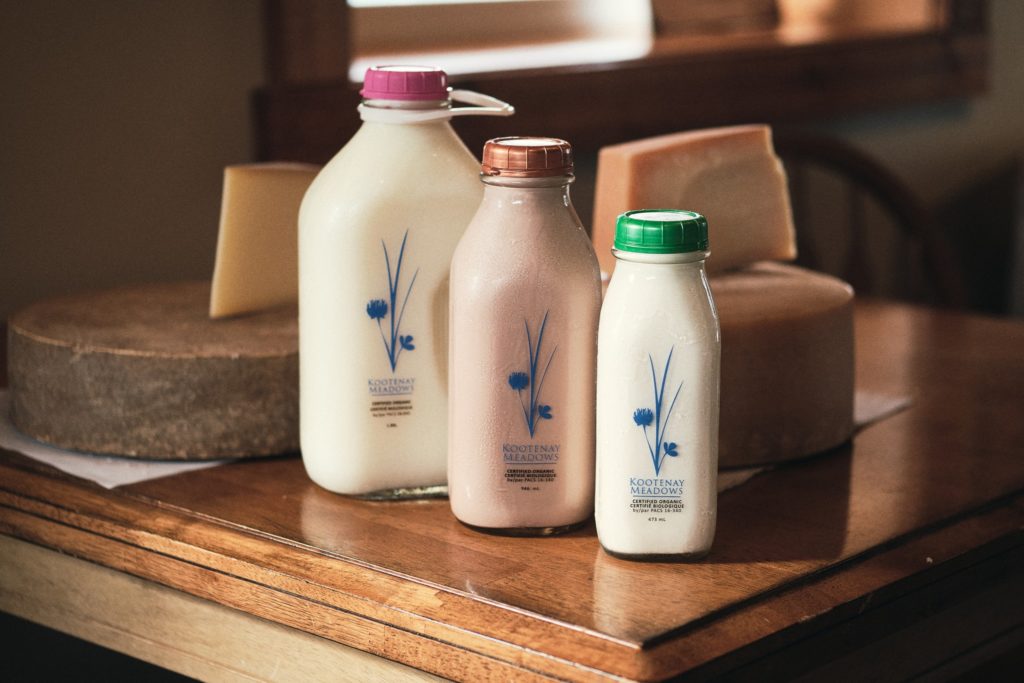 Kootenay Crate Co. started from the ground up when owner (Chad Wobshall) began building crates out of his farm garage. His unique and colourful vintage crates can been seen online (as they ship across Canada) and in Nelson, on Baker Street.
What began as a hobby of painting old crates found at yard sales to use as planters, has moved into selling them in their store and online. This endeavour has allowed Chad and his family the freedom that self-employment offers. The ability to be creative with new designs and ideas every day, but still having family time and enjoying all that the Kootenays, specifically the Creston Valley & now Nelson has to offer.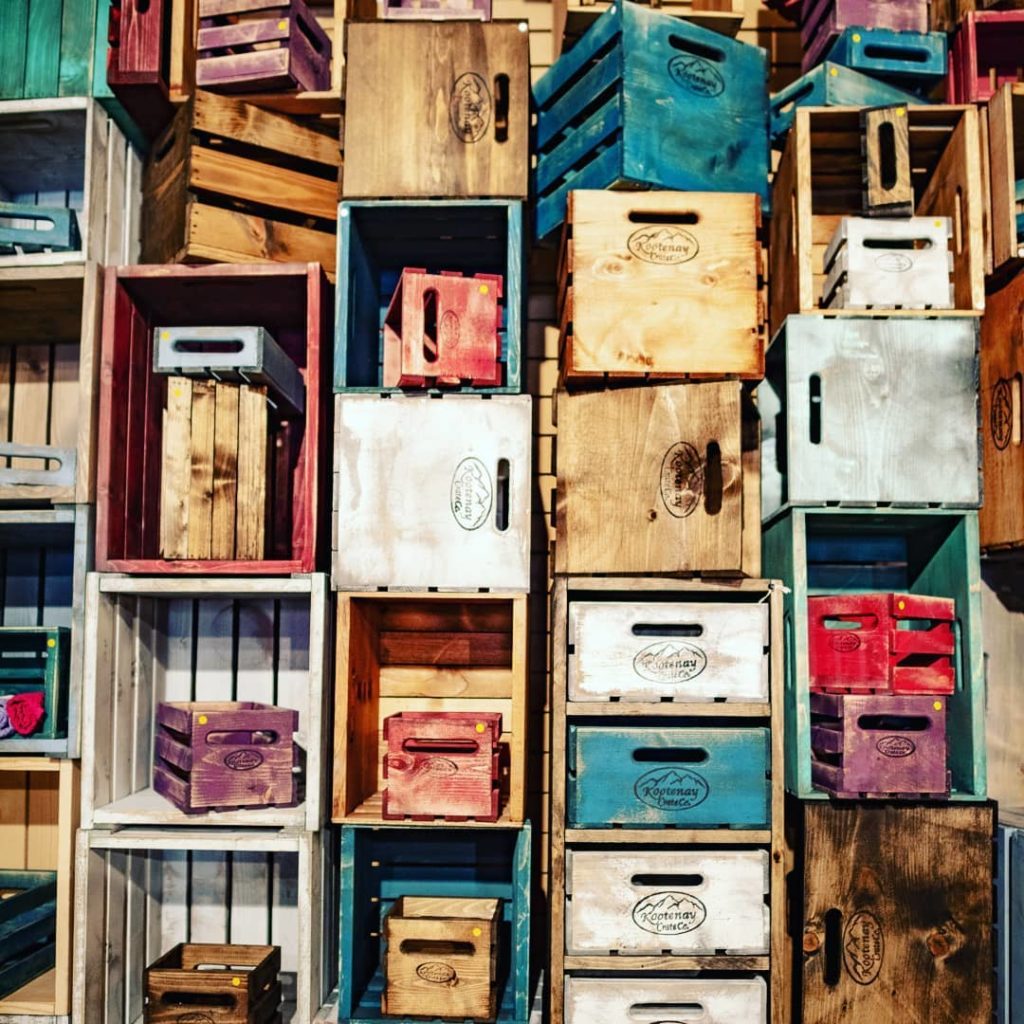 EAST & WEST KOOTENAY
KORE (Kootenay Outdoor Recreation Enterprise) is a Kootenay-based, non-profit, grassroots organization dedicated to makers and creators in the outdoor manufacturing sector. There are over 10 craft gear makers throughout the Kootenays.
Join them at their Annual KORE Outdoor Rec-Tech Summit. This international gathering of outdoor gear makers and creators will once again be held at the Kimberley Conference Centre at Kimberley Alpine Resort (October).
FERNIE
The Beanpod Chocolate, Gelato & Coffee produces chocolate and make chocolate products from small batches of directly imported cacao beans, and happily sacrifices modern speed for old fashioned quality and freshness. They adhere to the purity of traditional practices and consequently it takes an average of five days to make each batch of fresh chocolate. These time intensive processes allow them to maximize flavour and develop texture to provide customers with a greater tasting experience!
They believe in ethical business practices and 'shake the hands' of the farmers they buy from on their farms. They adhere to stringent environmental and sustainable practices. They never use artificial ingredients or preservatives; and they do not compromise. Ever.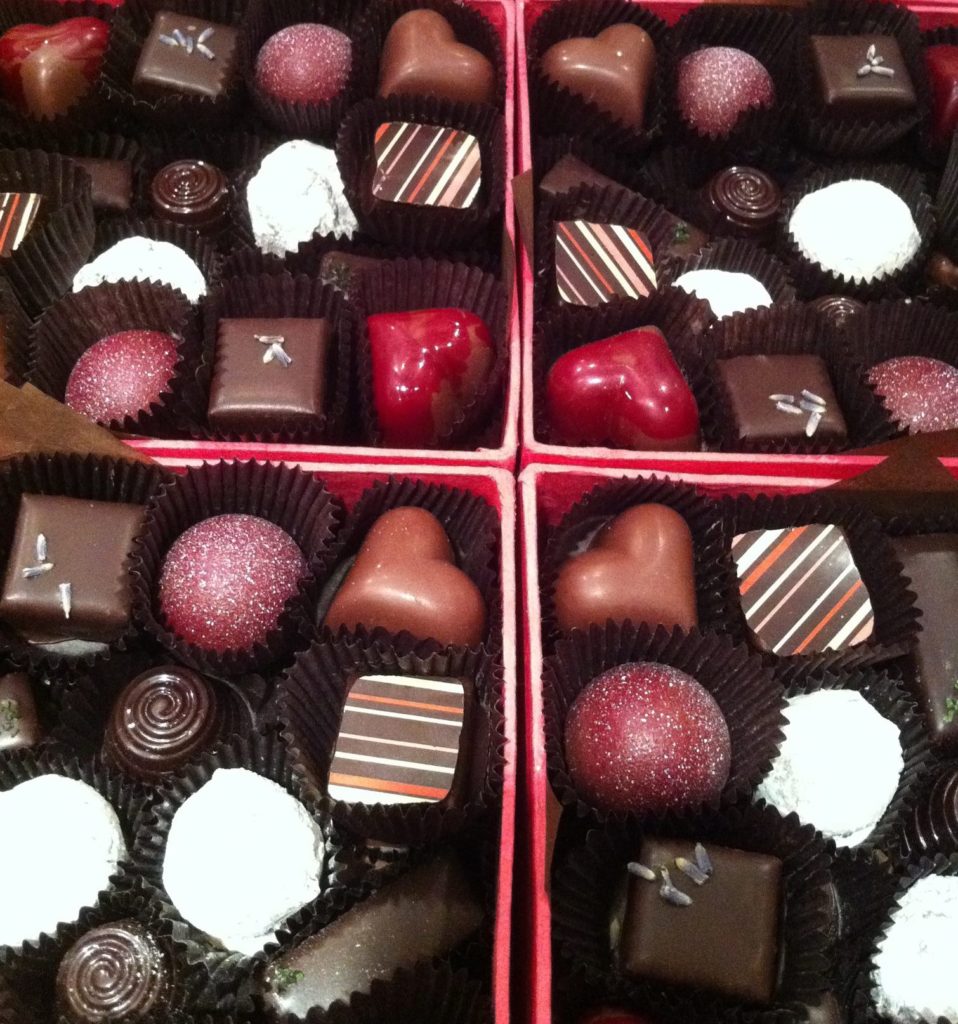 Hummingbird Micro Homes builds micro (Tiny) homes on wheels. Their homes are structurally sound, cozy, warm, and works of art. They offer a variety of designs, which sleep from 1 to 4 people. The homes they build range from 16 to 34 feet. These are made in Fernie, and are fully winterised – ready for our Canadian winters. Ideal to live off the grid or set up next to one of the lakeshores in the Kootenays.
FORT STEELE
The talented trades-people at Fort Steele Heritage Town who make, repair and invent goods that were once needed to live and work in this turn-of-a-century ghost town; uses pioneer techniques to create both historic and modern day items. They perform demonstrations throughout the day and are happy to visit with you and show you what they are working on! Check out their gift shop to purchase products made by hand on site at Fort Steele.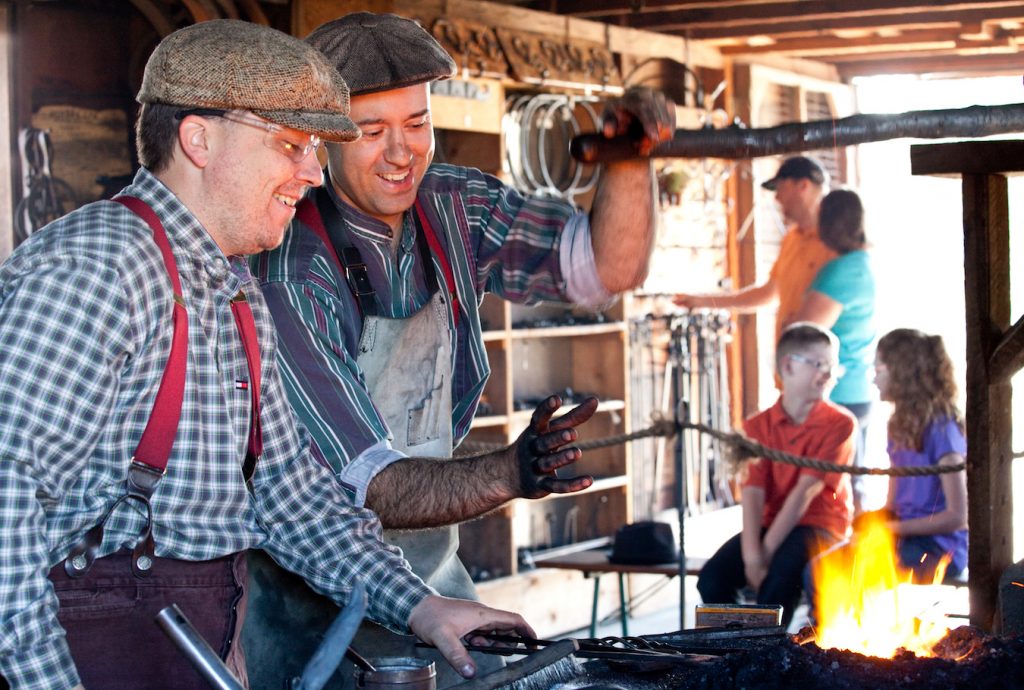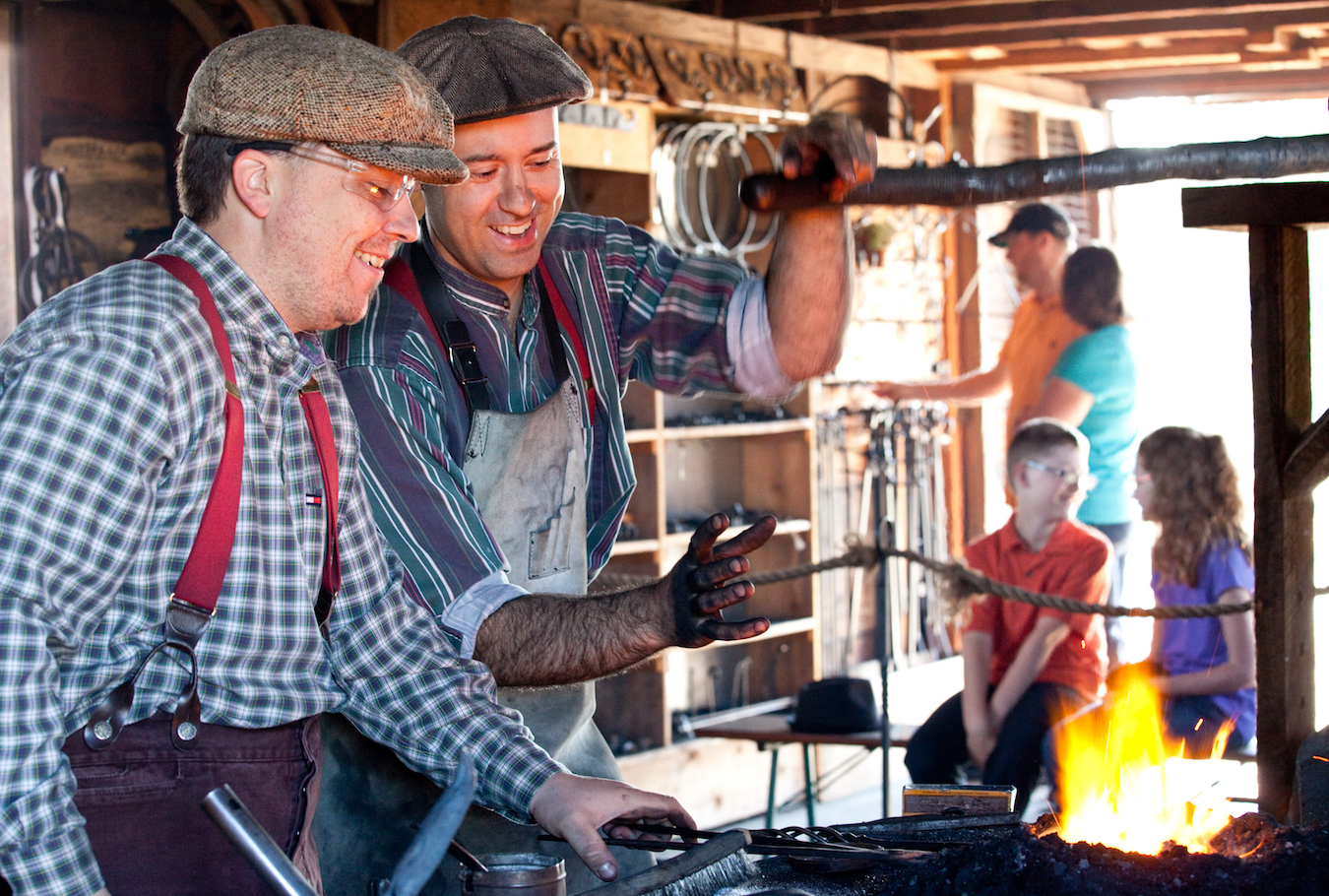 Saunders Family Farm Jelly & Jams started with a simple patch of strawberries. In 2012, when Faith Saunders retired after 21 years with the school board, she decided to use the strawberries growing on her family's hobby farm in Windermere to make bottles of sweet strawberry jam.
In 2014, they offered more varieties of jams (strawberry/rhubarb, raspberry, Saskatoon berry, blueberry, peach) and jellies (cranberry jalapeno, blackberry pepper, pineapple jalapeno, rhubarb jalapeno) and opened an online store. Retail giant Sobey's requested products for eight of their stories and by 2015 took Saunders Family Farm jams and jellies national. Today, Saunders has over 35,000 strawberry plants. If you are in the area you are invited to pick them when in season.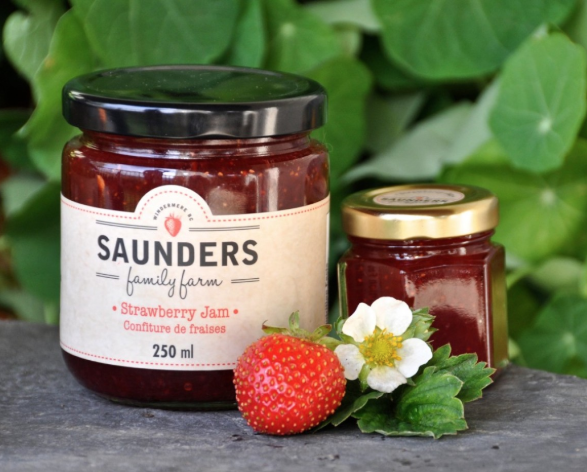 Winderberry Edible Farm, Cafe & Catering in Windermere offers edible adventure from farm to table. Your tour will all come together with a celebration in eating. We will serve you a lovely farm-to-plate lunch and send you home with an edible souvenir.
The Edible Acres Café is surrounded by the greenery of Winderberry's nursery. We honour the earth and our farmers with our commitment to using organic ingredients, sourcing humanely-raised and hormone-free meat, and cooking with the bounty of fresh vegetables that come directly harvested from our on-site Edible Acres Farm. We are proud of our ability to harvest, create, prepare, cook, and serve a meal from produce grown right here, adding other locally sourced ingredients when we need to.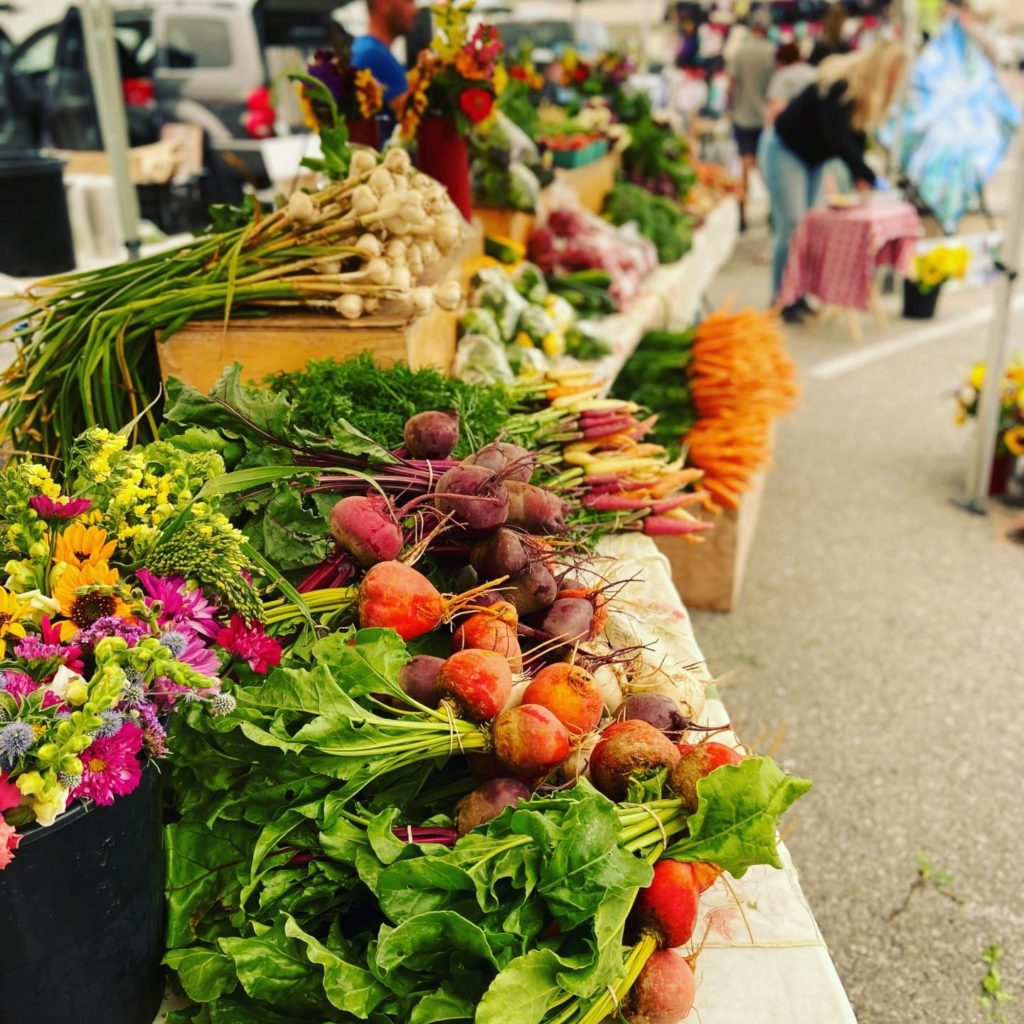 Kaslo Sourdough Pasta was established by Gabi and Silvio who immigrated to Canada from Germany, bringing their taste passion for good food with them. Together, they have successfully run the Kaslo Sourdough Bakery for over twenty years, improving recipes, trying different combinations of seeds and flours, and fundamentally changing bread in the West Kootenays.
Their pastas are made with the primordial power of their natural sourdough culture, which they have been using with their sourdough breads. This new invention is named 'Pasta Fermentata' — a unique characteristic not found in conventional pastas; which improves digestibility and nutrient absorption. In addition to its superior flavour, it has a very fast cooking time, 5 to 6 minutes.
They offer a variety of pastas with 12 different flour combinations available in six different shapes! They have selected high-quality Canadian grains, siphon water from their natural spring water in the Selkirk Mountains and of course, add their signature sourdough culture into each batch.
Moody Bee started with a few hives kept at their home. Randy the 'beekeeper' really loves beekeeping. He's a conservation biologist and has a passion for nature, the environment and is committed to the product of pure, raw honey.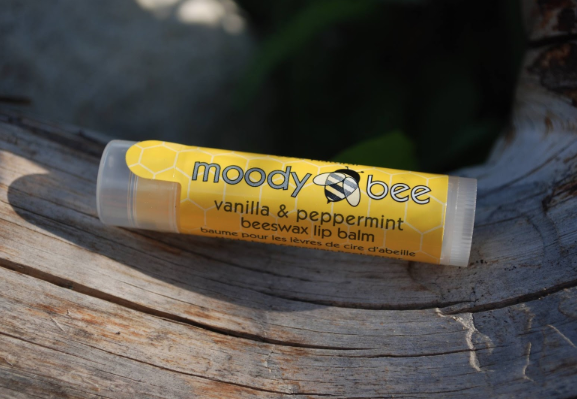 While Krista the lip balm maker was determined to make the best beeswax lip balm available on the market. After years of research and experimentation — Moody Bee Lip Balm was born. It you stop in to their downtown store you may have an opportunity to meet a few of the 'bees'!
[Stoke] Cold Press Juice was founded by Jill and her passion to offer the best food possible to her community. Jill's family has run a local produce market in town for over three-decades.
The fruits and vegetables that are added into their juices are always organic, from farmers who use sustainable growing practices and are locally-grown, such as the Creston Valley, when possible.
With names like 'The OMG' which includes cucumber, kale, spinach, romaine, lemon, celery or the 'The Peak' which includes apple, pineapple, lime, spirulina (photo) and the 'The Warrior' which includes lemon, Alkaline water, orange, turmeric, ginger, cayenne pepper, Himalayan salt – you know you are getting the very best nutrients in each of these cold-pressed juices.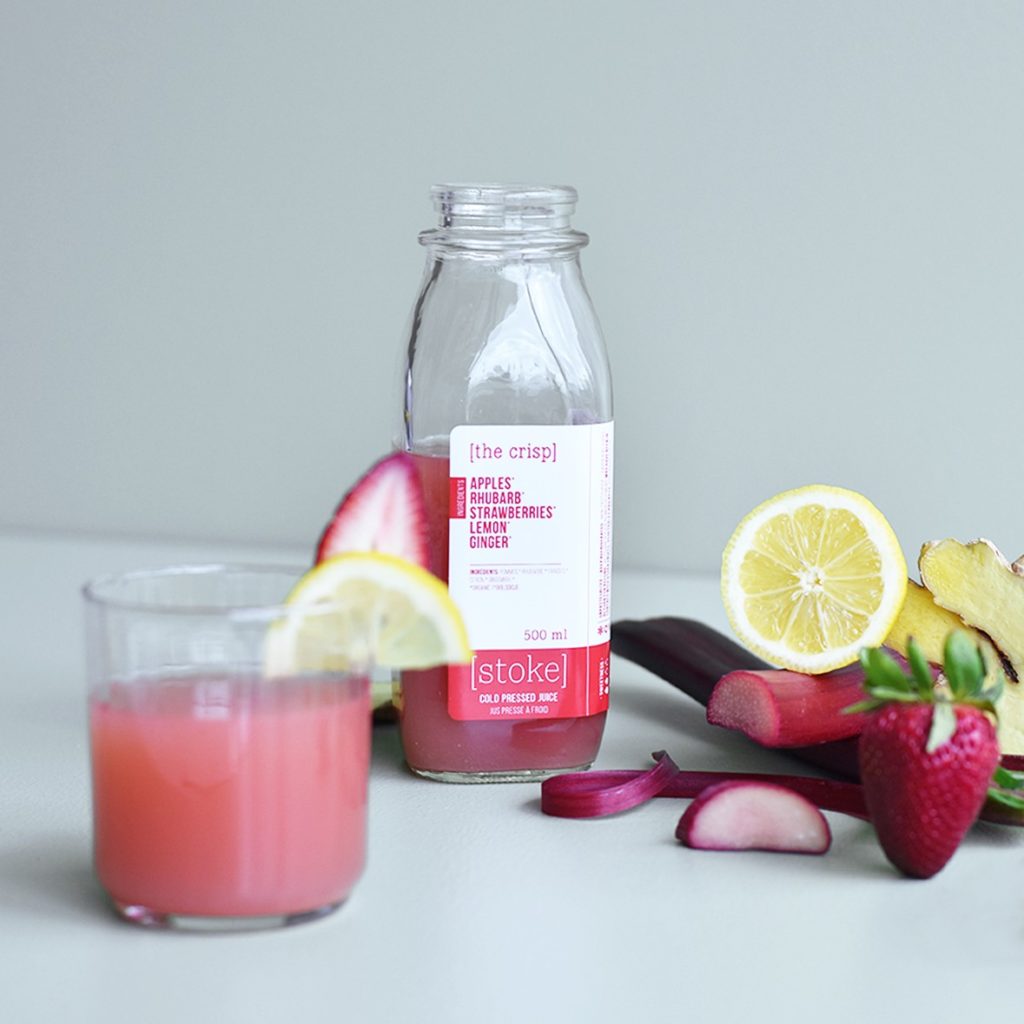 Jennifer from Jennifer's Chocolates, earned her professional chocolatiers certification from Ecole Chocolate when she travelled to Italy to obtain her Master Chocolatier's credentials at Agostini Chocolates in Lecco.
In her first year of business at the chocolate shop, Jennifer often worked alone without staff at her workstation, while watching the shop and serving customers at the same time. The open workspace concept was born of necessity but it is still a big part of the shop today. Jennifer found that the customers enjoyed watching her work and learned more how the chocolates were made.
Her signature dark chocolate truffles have evolved into a whole line of flavoured chocolate truffles with more flavours and new id as coming all the time. Her famous old-fashion caramels are made from scratch and Jennifer cures her own almond paste for marzipan. The Jellies for Raspberry Cheesecake Hearts and White Lemon Hearts are both made in-house and in the summer her Chocolate Drumstix are filled with homemade ice-cream and caramel. The Salted Caramel's might be the most popular item sold at the shop, but the Turtles are to die for too, with Pecans added to the caramel and chocolate to complete the trifecta.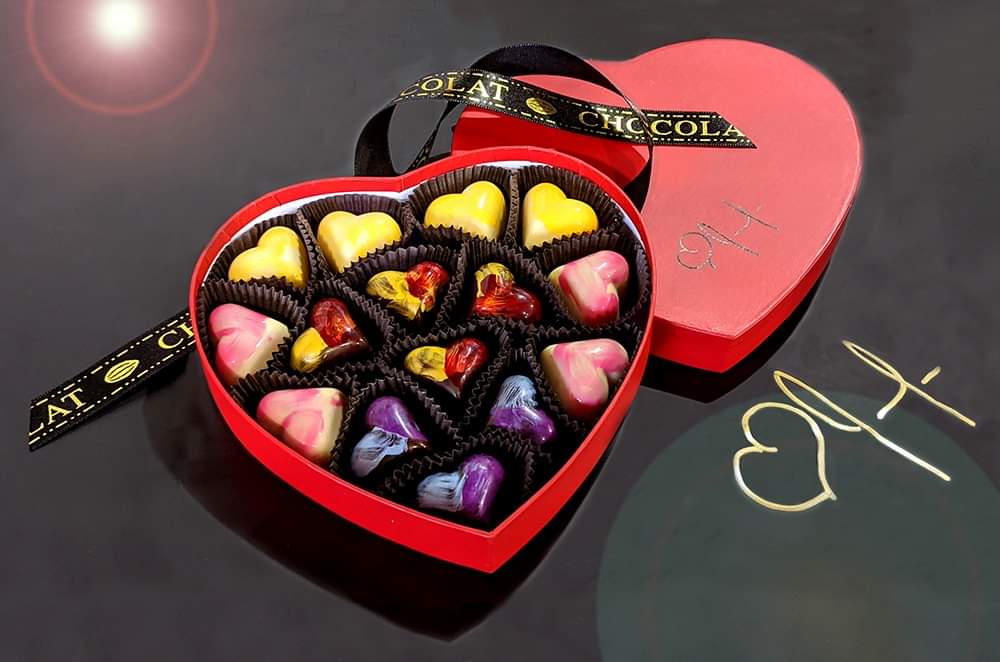 Canoeing and kayaking has been a passion for Bob Hellman, owner of Hellman Canoes & Kayaks, for most of his life. He taught himself how to paddle from reading books and watching films and going on little adventures. Over the years he took more paddling courses and began teaching and eventually become a master instructor.
In addition to rentals and lessons, Bob also builds hand-crafted canoes, kayaks, catamarans and more. All of their materials are recycled, the wood used in the construction of their canoes is sourced locally, and within the last year, Bob created a gel coat that he wagers is the best coating in the world–scratch resistant, flexible, durable, UV-proof and environmentally friendly.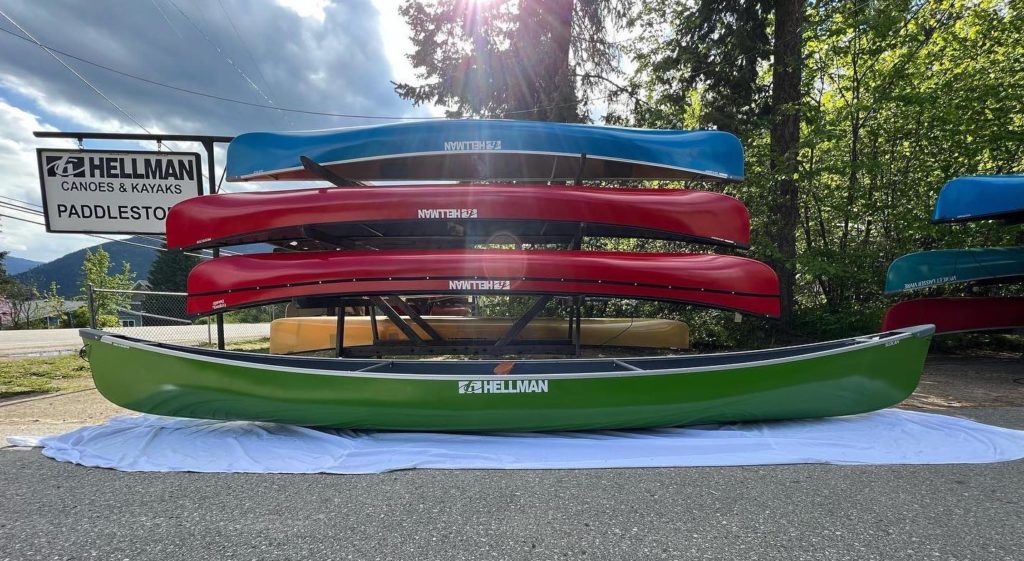 Liz Cohoe is the owner and operator of Lillie & Cohoe Hats, she has been making hats since 1990 and sells them world-wide. Her manufacturing plant employs local people and they design/produce thousands of hats per year.
You can learn about the knowledge and processes used in an apparel manufacturing business. When you visit the boutique, you can see where your hat is made. If you book a tour, you will have a chance to ask questions and gain an understanding of the steps involved in manufacturing a sewn product.
Purchase their hats at their on-line store, or one of the retailers in Canada and the US.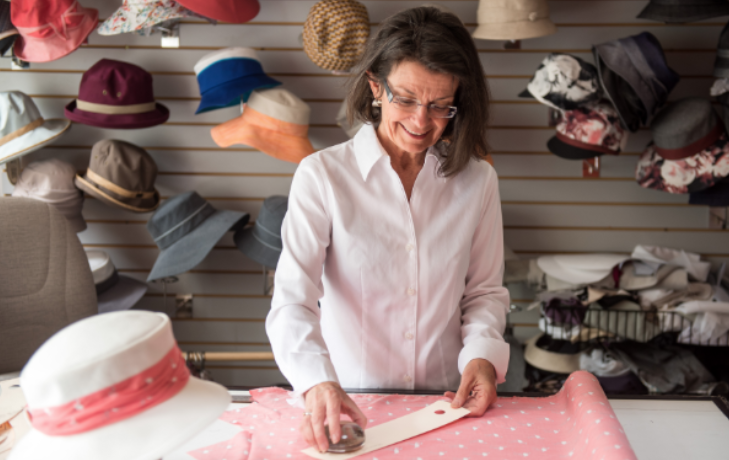 Stoke the Fire grows & produces small-batch hot sauces and spicy seasonings! Over forty varieties of rare and exotic peppers are grown on Track Street; the flavours and nuances of heat that are attained in our specialized growing environment are transformed into unique artisan products, that are unrivalled regionally.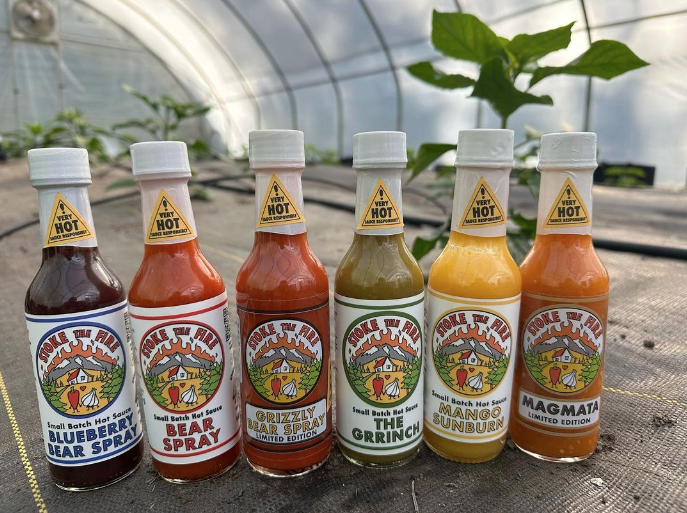 SPILLIMACHEEN
It was around 18 years ago when one of the owners of Beeland, Morley Winnick, was told about the wilderness property along the Spillimacheen River and how it used to be a place where great honey had come from before.
After trying out the site the business has now flourished into seven different sites with 200 hives in the valley which bring a variety of flavours for their customers.
Over the years the company has been developing different foods in which they use honey such as jams, fruit preserves and beauty products. They have also recently expanded into gourmet meals, including pies (honey cherry, chicken pot-pies & others).
YAHK
The company started 15+ years ago as Goat Mountain Soap when Marlene and Mike Mitchell began making goat milk based soaps in their 1,200-square-foot house in Creston. Nearly every room in the house had soap, or some reference to the soap making process in it and, as business quickly grew, it wasn't long until the need for a larger and dedicated space was required.
In 2004, the Goat Mountain Soap moved to Yahk complete with the now famous goats on the roof. In addition to their retail location in Yahk, Goat Mountain Soap continued to grow by supplying retail shops across Canada/US.
Now under new ownership the Yahk Soap & Candle Company, is a great stop along Highway #3 (the Crowsnest highway). And a stop wouldn't be complete unless you said 'hi' to their goats (or watch for them on the roof or in their pen).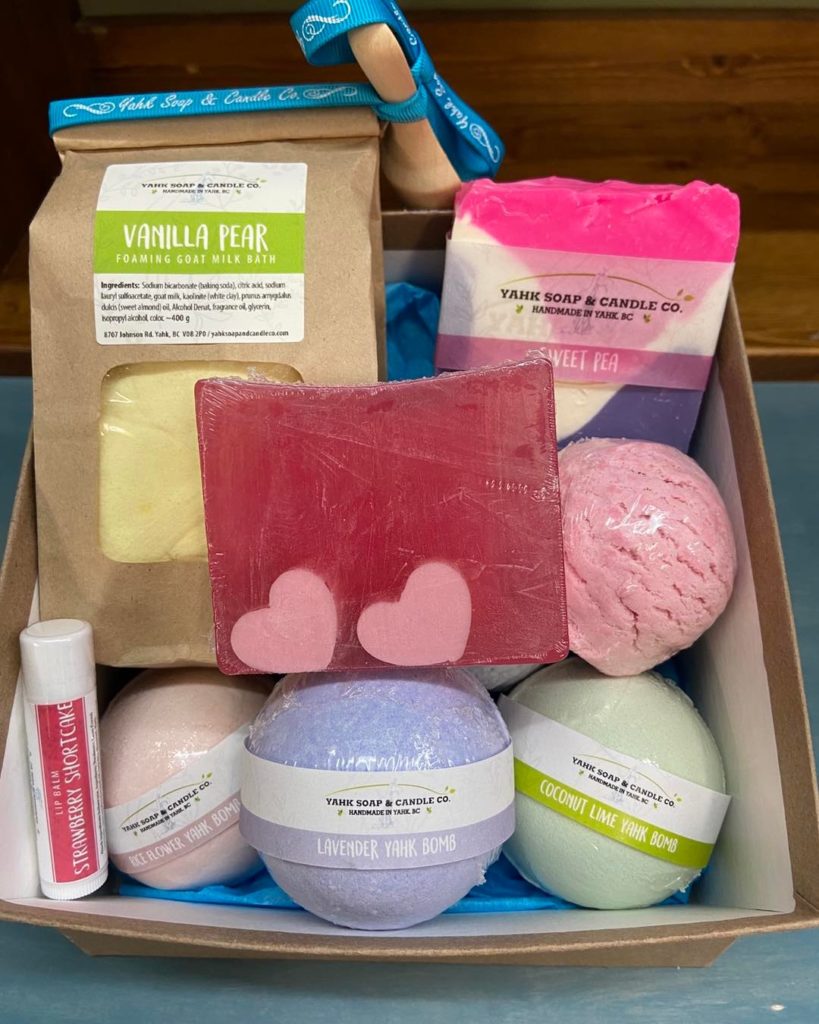 Click on the above mini digital story for photos and video clips highlighting a Kootenay Rockies experience.