No matter your comfort level or dream destination, there are plenty of ways to begin your adventure. The Kootenay Rockies' operators offers a wide variety of accessible travel options for visitors wanting to explore our mountain playground. With the Accessible Travel Road Trip you can start touring anywhere along the route. Throughout your journey, you will discover rare, scenic vistas and meet warm, friendly people.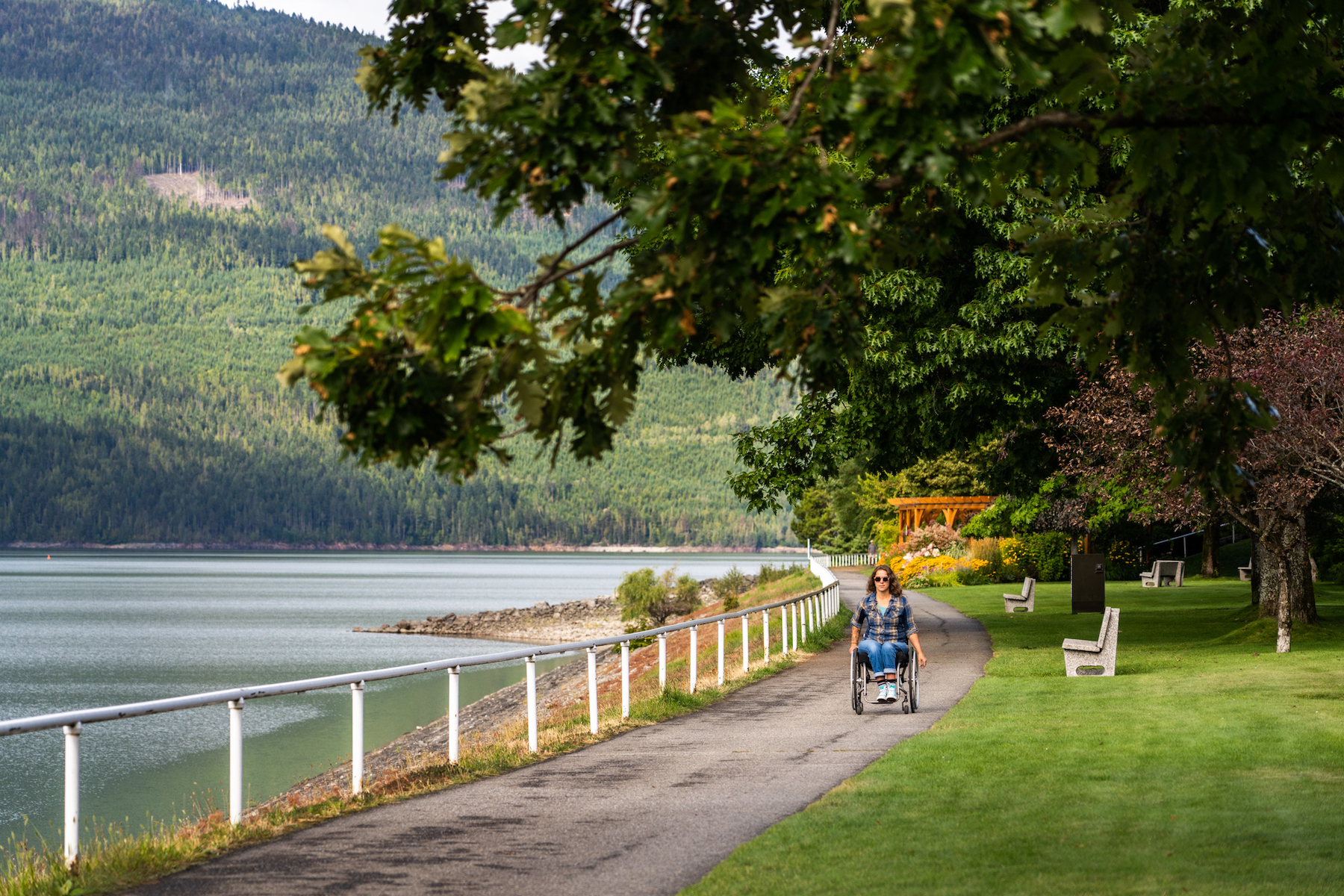 Get to know some of our Accessible tourism operators:
Enjoy wine tasting at Baillie-Grohman Winery – all of their wines are made from grapes grown in their vineyards in Creston.  Tasting flights include four wines of your choice, tasted at your leisure in their wheelchair accessible tasting room.  Stay for lunch and dine in their accessible outdoor pergola that looks out to the Skimmerhorn mountains and their vineyards.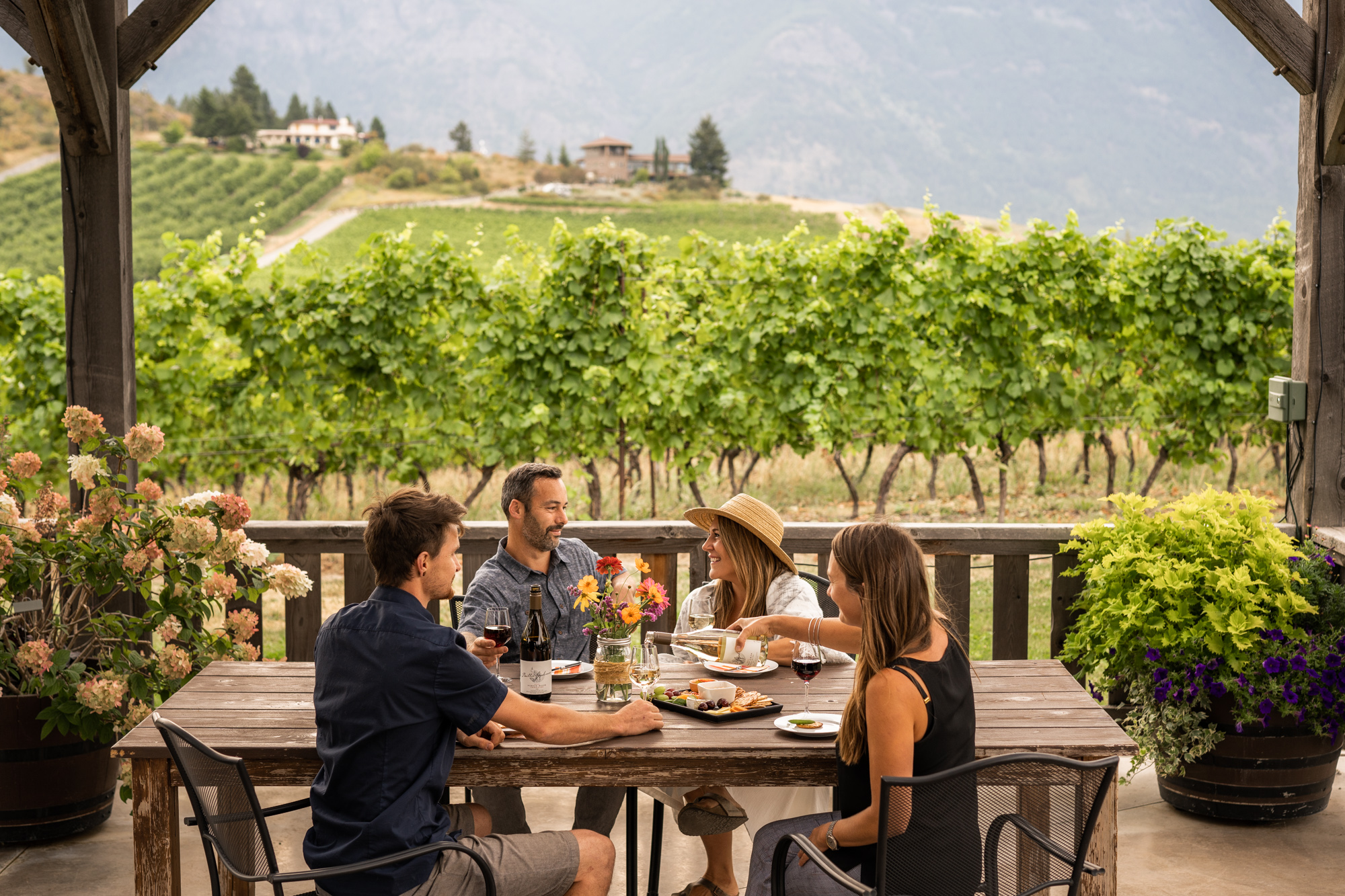 Recognizing the need for adaptive trails, Nakusp, Slocan Valley and Revelstoke have all constructed trails that are specifically designed to meet the needs of adaptive cyclists, families, senior and anyone looking to explore recreational opportunities.  In Nakusp, the Kootenay Adaptive Sports Association offers guided accessible mountain biking experiences, including skills instruction, coaching and personalized rider development.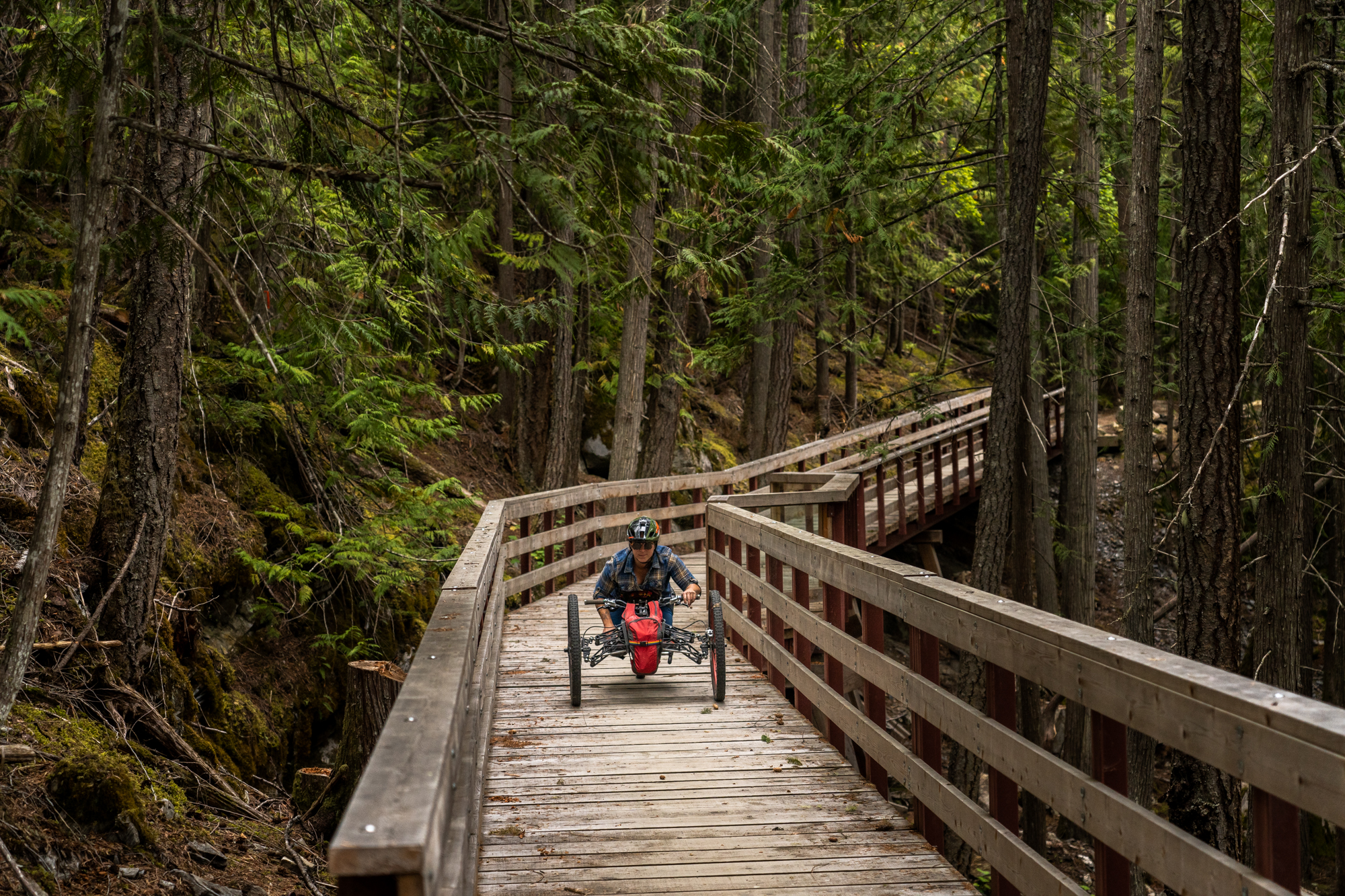 The Kaslo River Trail System, built by the Kaslo Trailblazers, features a covered pedestrian bridge with spectacular views of the Kaslo River.  And on the north side of the river it has a wheelchair friendly 1.2-km section.
Check out the wheelchair-accessible Northstar Rails to Trails.  A paved 28-km | 17-mi all-purpose human-powered trail that connects the communities of Cranbrook to Kimberley.  The gentle grade (accessing in Cranbrook and Marysville), makes it perfect for wheelchair exploring; or accessible biking access along the entire route.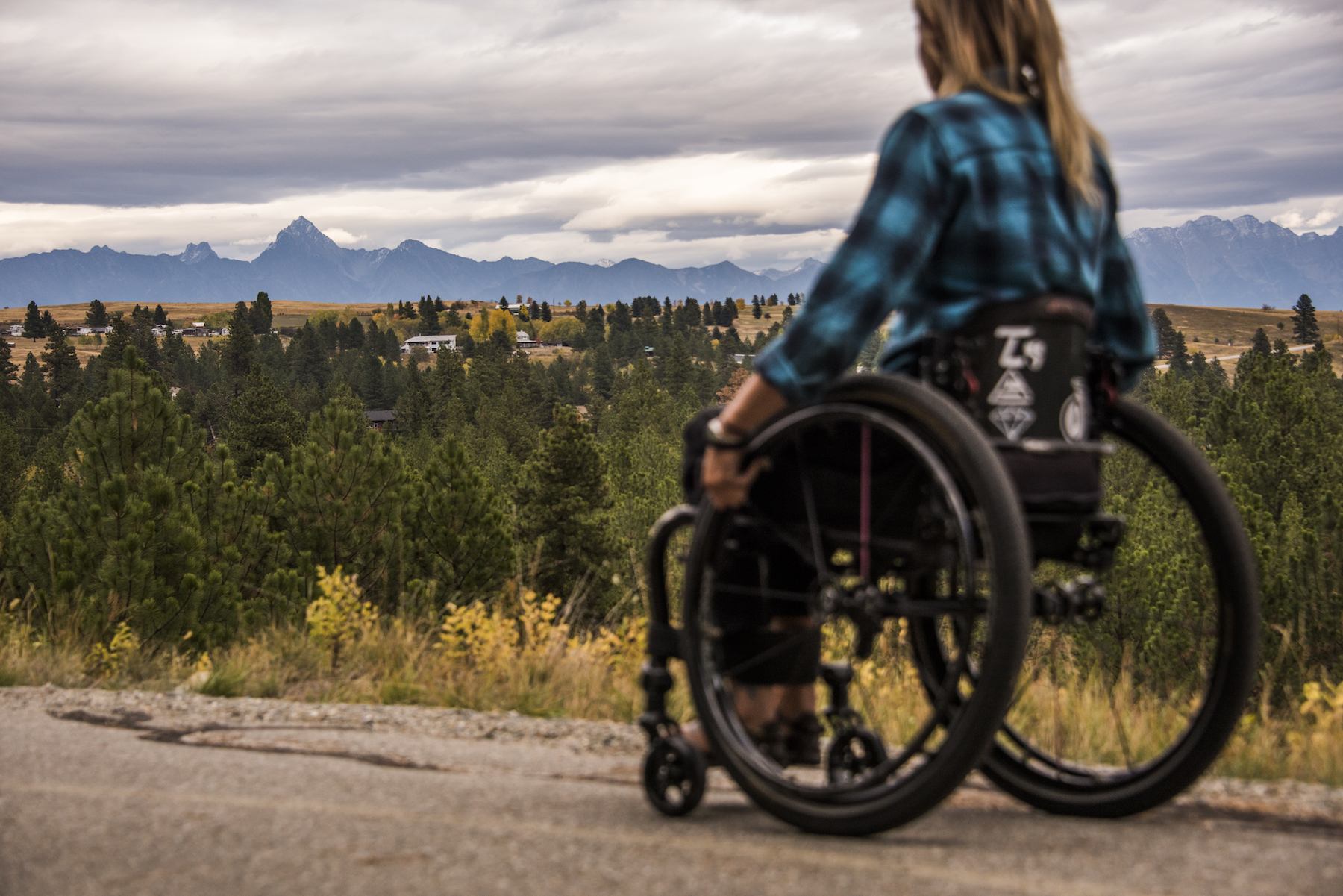 The Westside Legacy Trail, between Fairmont Hot Springs and Invermere, is another paved-route (25-km, one-way | 15.5-mi). This wonderful paved path with scenic picnic opportunities along the way. Seventeen rest areas dot the trail on particularly beautiful sections, some overlooking Windermere Lake. Pause your outing at one of these spots and enjoy some nature – the trail also meets four small creeks and a large beaver pond.
Wild Blue Yonder Rafting in Revelstoke, strongly believe in making rafting accessible to anyone who wants to go (their guests have included paraplegics, the legally blind, autistic and others).  They offer whitewater rafting and unique themed float trips – with over 20 years of safe operation and exceptional service, guests are greeted like family and treated with care.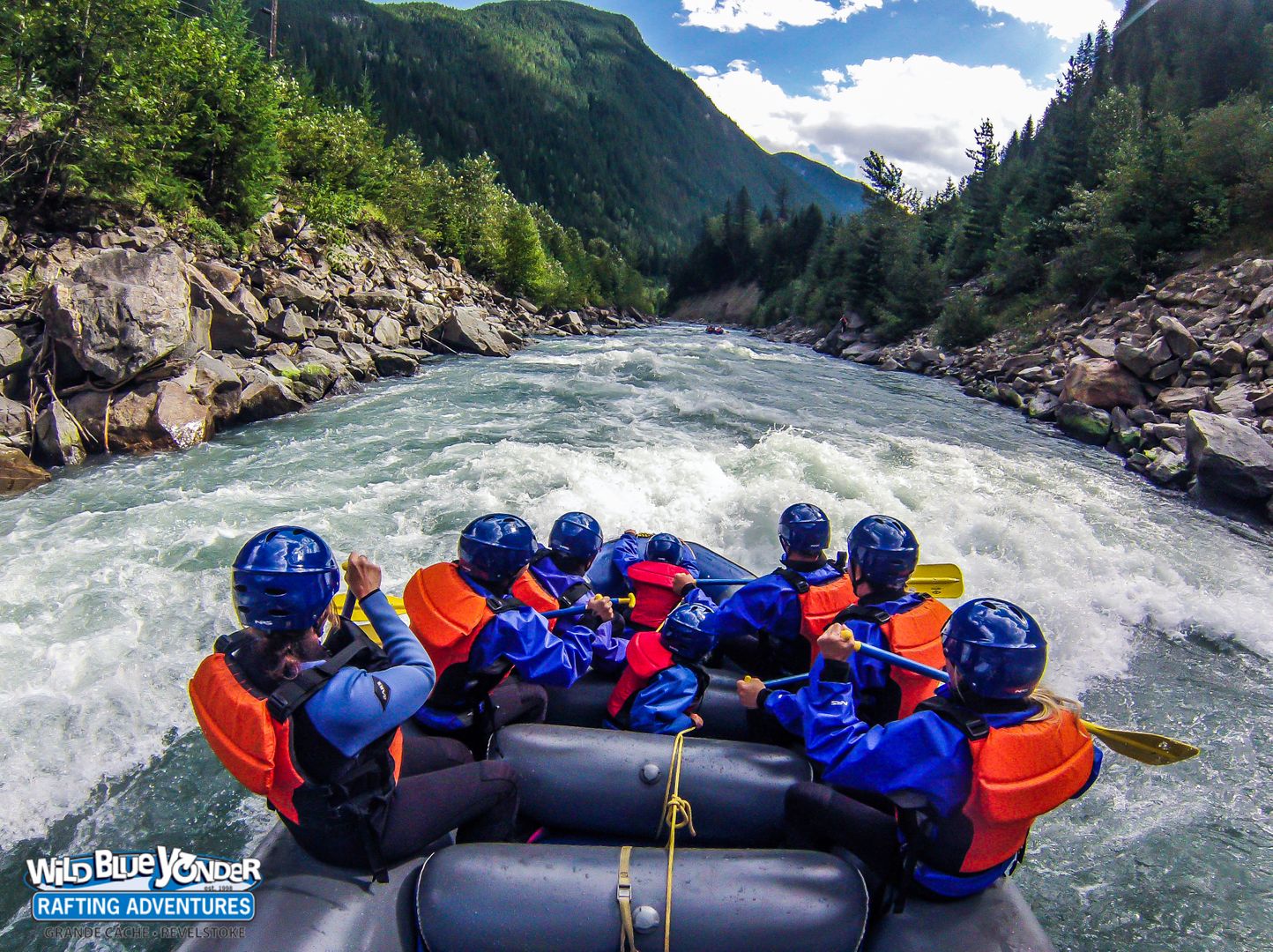 The Cranbrook History Centre is home to a growing collection of displays and artifacts representing a comprehensive history of Cranbook and the East Kootenay. These include paleontological and palaeogeology artifacts, natural history and wildlife, examples of heritage fashion, business and railroad history and a section devoted to the Ktunaxa (the Indigenous people who have occupied the lands adjacent to the Kootenay and Columbia Rivers and the Arrow Lakes of British Columbia, Canada for more than 10,000 years).
Turn back time at Fort Steele Heritage Town.  Treat yourself to the experience of life in Fort Steele and it's guaranteed that part of your memory will remain here forever. Ride the steam train, experience the wagon rides and watch live performance in the Wild Horse Theatre.  Other wheelchair accessible activities include demos at the Blacksmith shop, access to the bakery, restaurant and panning for gold. (Note: The site is composed of clay/limestone gravel mix; there are boardwalks with ramps at the end of them, however, they are made of rough cut lumber & are not perfectly flat in some areas.)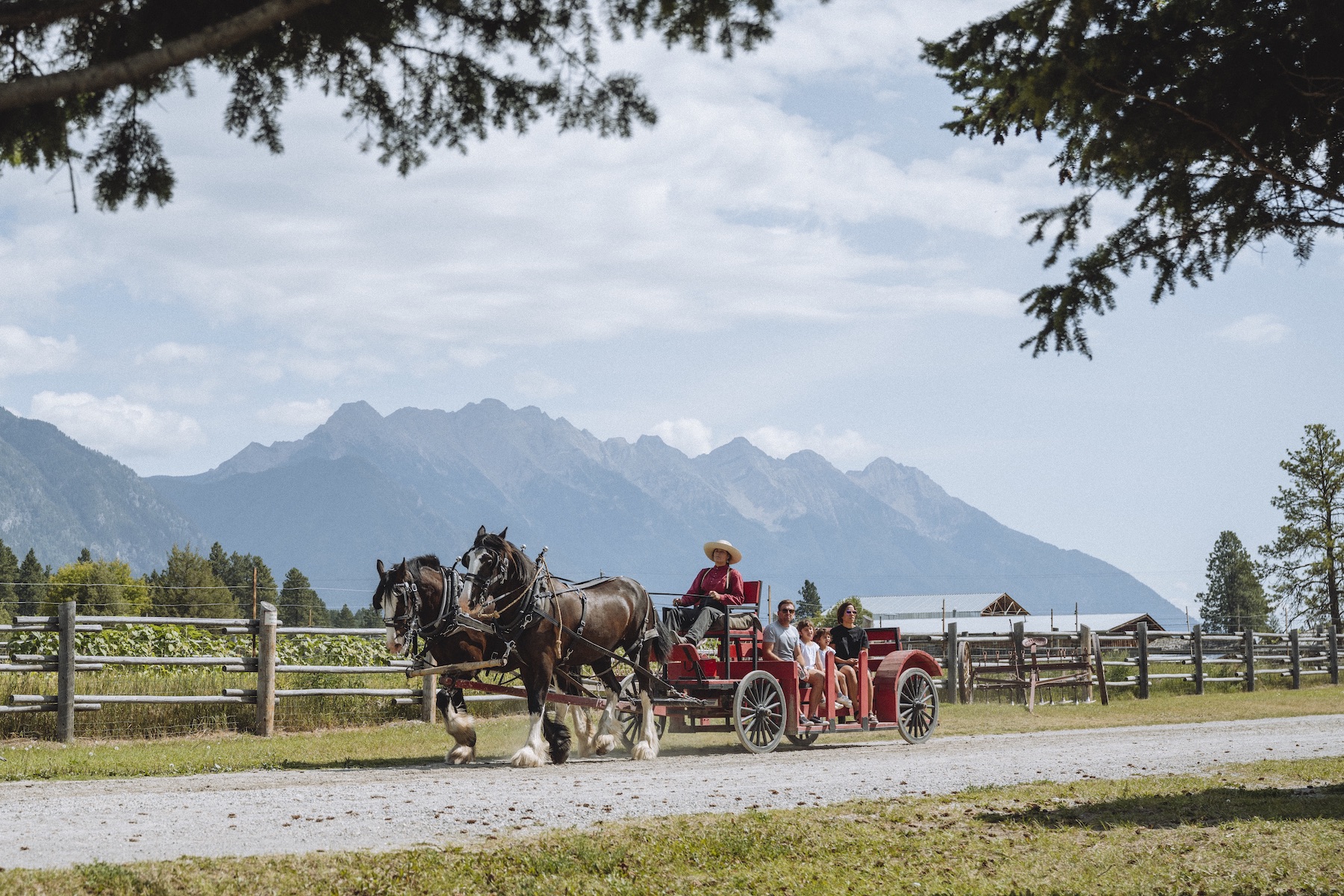 The Halcyon Hot Springs Resort & Spa near Nakusp and Radium Hot Springs in Radium offer a wheelchair-lift to access their hot springs pools.  Halcyon Resort is surrounded by spectacular alpine peaks, amidst crystal blue lakes. The upper pool deck provides a warm pool with jetted swim channel, a relaxing hot pool.  While Radium is located in the UNESCO Canadian Rocky Mountain Parks World Heritage Site and open year-round, the spacious family-friendly facility welcoming visitors from around the world.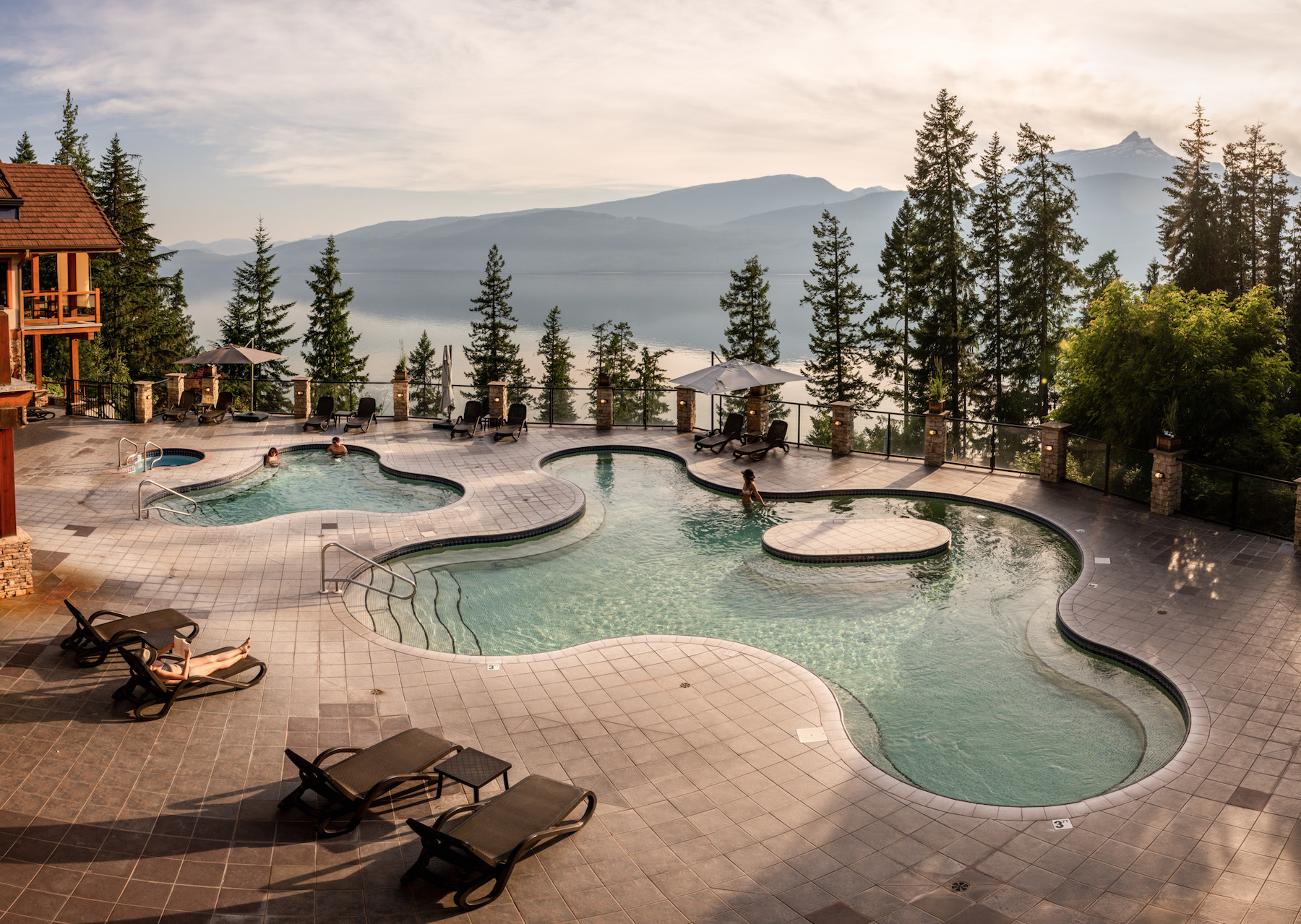 This summer, admire our incredible, panoramic vista views of the Purcell & Rocky Mountain peaks atop of Kicking Horse Mountain Resort and dine at Canada's most elevated restaurant the Eagle's Eye (2,347 m. | 7,700 ft. high) at the resort. Reach the summit by taking the Resort's gondola which is wheelchair accessible.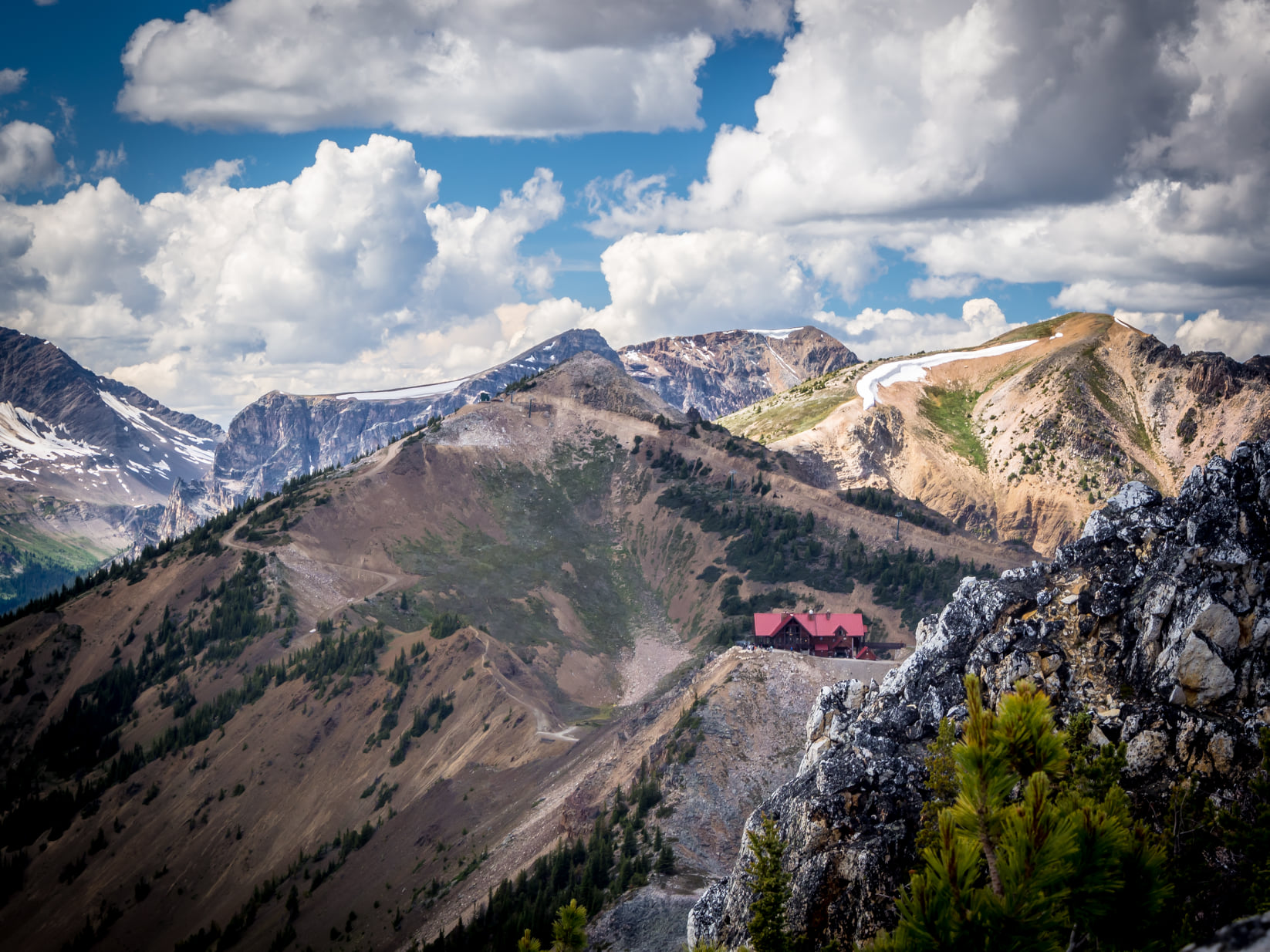 The Pynelogs Art Gallery in Invermere, is an art gallery, gift shop, cafe and workshop space; the centre also serves as the central arts and cultural hub for a variety of art related events in the Columbia Valley. 
The first floor of the Revelstoke Railway Museum is wheelchair accessible. Learn more about the history of the Canadian Pacific Railway through the mountains of Western Canada, as the museum plays an essential role in collecting and preserving this legacy. 
You'll find an array of accommodation properties that are tucked away off the highway or located in heart of all our mountain towns.  Stunning beauty is around every corner – so soak it all in (the loop is 900+ km long and could take up to 7 to 10 days to complete).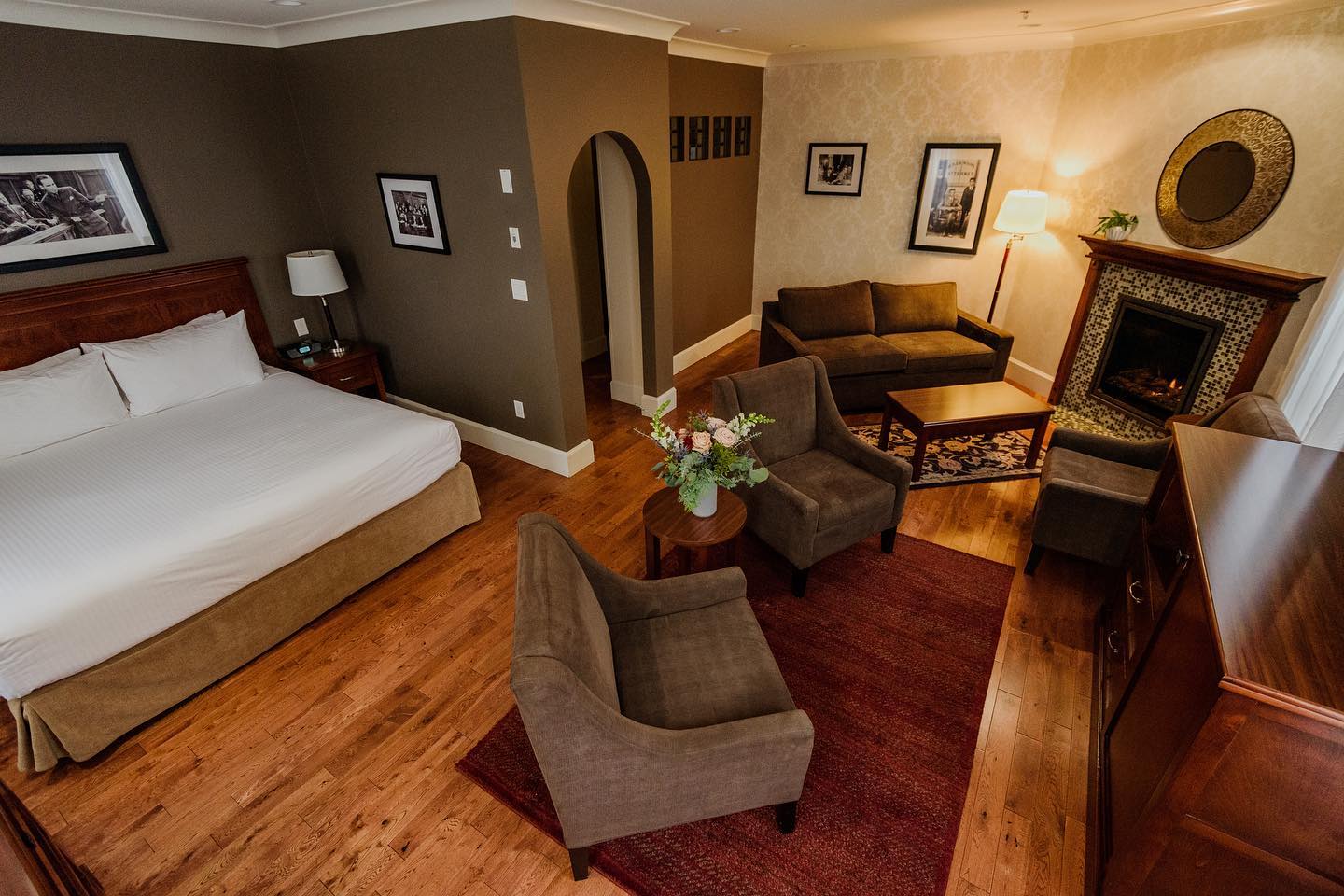 Not wanting to the do the driving – Travel For All offers a BC's Kootenay Rockies 10-Day Tour that visits a variety of communities and attractions in the southeast corner of British Columbia. 

Know Before You Go – Plan ahead so you can travel safely and responsibly. Familiarize yourself with weather, road conditions, general alerts for travellers and provincial health orders & recommendations.
Related Stories
~ A Road Trip of a Lifetime: Kootenay Rockies Hot Springs
~ Accessible Trails in the Kootenays
~ Connect with the Indigenous Culture in the Kootenay Rockies
~ Craving the Refreshing Flavours of the Kootenays
~ Cruising Down an Open Highway: Planning your Kootenay Road Trip
~ Everything is Local
~ Follow the Trail: Kootenay Hiking Adventures
~ Getting into Hot Water: Kootenay Hot Springs
~ Hike, Pedal, Roll or Ski: Our Kootenay Rails to Trails
~ Keeping the Kootenays Natural
~ Kootenay Ambassadors: Mindful Explorers
~ Legendary Kootenay Attractions: Not to be Missed this Summer
~ Outdoor Adventures: Unique to the Kootenays
~ Pit Stops on a Kootenay Road Trip
~ Quirky Attractions Only Found in the Kootenays
~ Stewards of the Land: Positive Effects
~ We Are All Connected
Top/cover photo: Fort Steele Heritage Town; photo by Field & Forest.
Please tag your images with @KootRocks on Instagram to be featured in a future social post.  For travel deals and specials – sign up for our Consumer Travellers Newsletter.