Some of the most spectacular Kootenay landscapes are also some of the most fragile.  In  high alpine basins and on soaring ridges vegetation clings to thin layers of poor soil, as plants struggle to establish in the short alpine summers in the wake of retreating ice. These delicate alpine mountain areas are easy to love, but they also needs our protection to keep them sustainable.
The best way to enjoy these Kootenay trails is to practice no-trace travel with one of the Kootenays' respected backcountry outfitters, whose passion and knowledge can help ensure you get the most out of your mountain time, and leave things intact for the next visitors to enjoy as well.
Taking only pictures, leaving only footprints on dedicated trails and camping at established campsites, avoiding fires in the alpine, managing human waste responsibly, and only going out with licensed, permitted professional guides who know and love their tenures are all key ingredients to a no-trace Kootenay holiday.
The Kootenay cordilleras, the Monashees, Selkirks, Purcells, and the Canadian Rockies all have their own unique geology and human history. All share the juxtaposition of fragility framed in seemingly immutable rock and ice.
If the Rockies are your playground, Brisco-based Back 40 Outdoor Events offer courses on everything from no-trace travel to wilderness first aid, based from their nearly 250-hectare basecamp near the internationally significant Columbia wetlands.
One of the Kootenays' original backcountry lodges, Purcell Mountain Lodge offers luxury-based ski tours and hikes on a network of carefully built trails in the northern Purcells. Bald Ridge, on which the lodge sits, is a fragile, flower-covered plateau with one of the best views on the planet.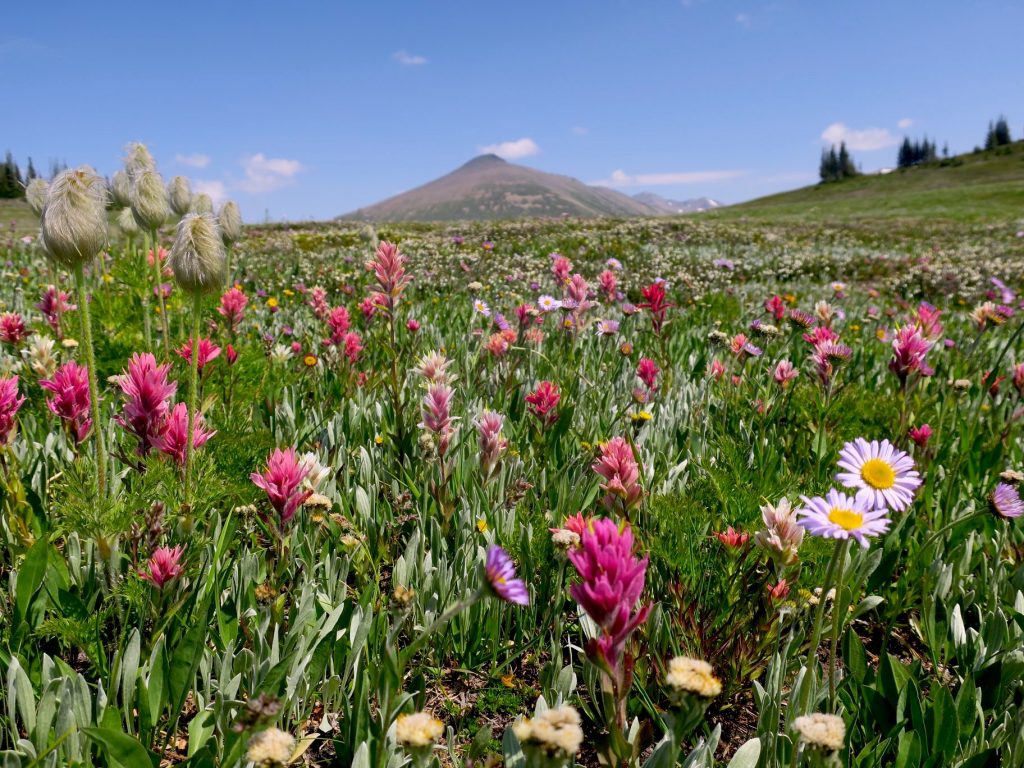 For a luxury Rockies basecamp experience, Island Lake Lodge, situated in a rare old-growth interior temperate rainforest valley, transitions from world-class cat-skiing in the winter to lodge-based hikes in the summer months.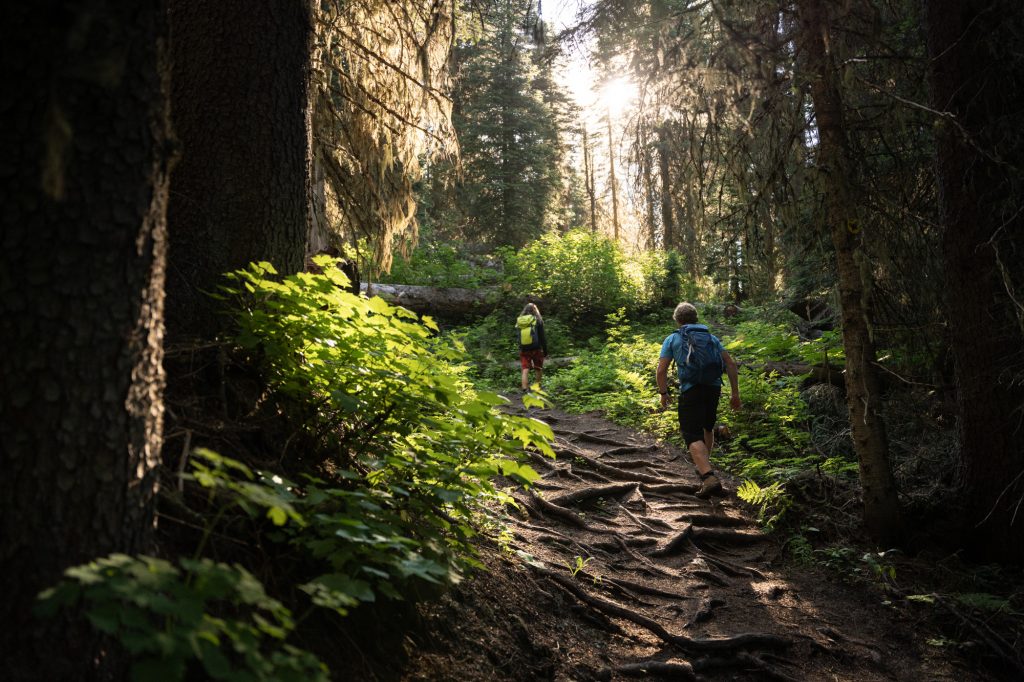 For the more adventurous family, Invermere-based Playwest Mountain Experience offer everything from local hikes to avalanche courses (in both the Rockies and Purcell mountains).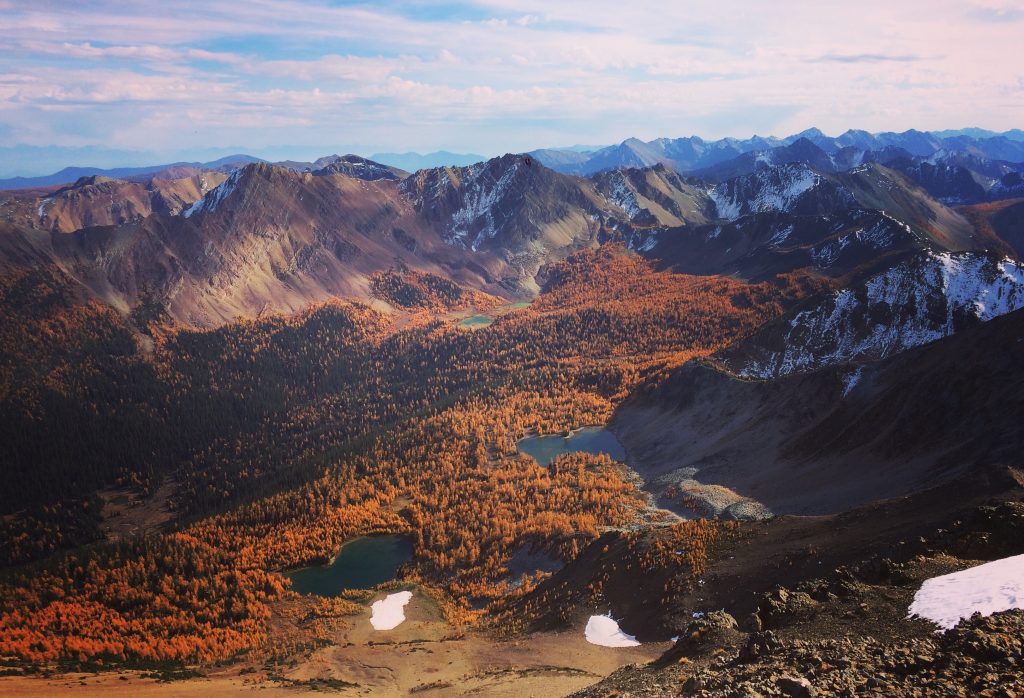 What better way to get into the mountains than to, well, literally get into the mountain! Cody Caves Tours offer spelunking tours of the famous Cody Caves in the south Selkirks near Ainsworth Hot Springs. Underground wonders take hundreds of years or more to form, and can be destroyed in a careless second. An adventure with Cody Cave Tours is the only way to safely, and legally explore this local treasure.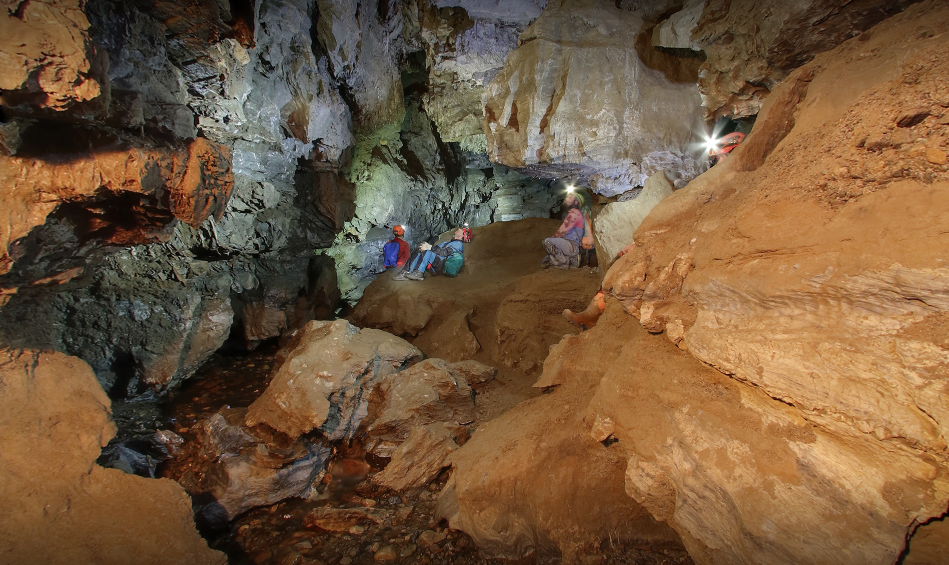 Valhalla Mountain Touring is a perfect base to explore the Valhallas. This family-run, all-season lodge offers a deep knowledge and love of place that only a multi-generational operation can offer.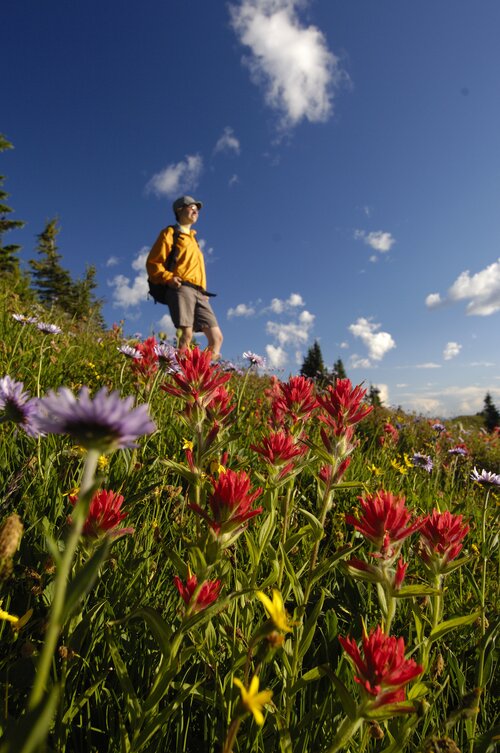 As the numbers of boots in our fragile alpine continues to grow, it is increasingly critical to practice no-trace mountain travel – please follow these best practices:
Avoid building fires

Stay on legal, marked paths

Camp in existing campsites (wherever possible)

Do not leave human waste or toilet paper near trails, campsites, or water sources

Pack out, what you pack in
Often the easiest approach is to go with a local guide, someone who knows the history of the area, the best trails and campsite, and has all the legal permits and licenses to ensure that you 'follow the trail'. 

Know Before You Go – Plan ahead so you can travel safely and responsibly. Familiarize yourself with weather, road conditions, general alerts for travellers and provincial health orders & recommendations.
Related Stories
~ Accessible Trails in the Kootenays
~ Adventures for All: Accessible & Adaptive Sports Road Trip
~ Best Summit Hikes in the Kootenays
~ Big Adventures in our Mountains
~ Easy Kootenay Hikes: To 360 Degree Vista Views
~ Everything is Local
~ Family-Friendly Backcountry Adventures in the Kootenays
~ Forest Therapy: Replenish Your Spirit and Reawaken Your Soul
~ Get Informed: Before your Wild Kootenay Adventure
~ Hike, Pedal, Roll or Ski: Our Kootenay Rails to Trails
~ Keeping the Kootenays Natural
~ Kootenay Ambassadors: Mindful Explorers
~ Little Known Fall Secret: Larch Trees in the Kootenays
~ Outdoor Adventures: Unique to the Kootenays
~ Out Your Backdoor: Kootenay Community Treks 
~ Stewards of the Land: Positive Effects
~ We Are All Connected
Top/cover photo: Alpine Guided Hiking; courtesy of Purcell Mountain Lodge.
Please tag your images with @KootRocks on Instagram to be featured in a future social post.  For travel deals and specials – sign up to our Consumer Travellers Newsletter.