To aspire to hike to the top of Fisher Peak (2,845 m/9,335 ft.) near Cranbrook/Kimberley, Mt. Begbie (2,733 m/8,967 ft.) in Revelstoke, Mt. Burgess (2,599 m/8,527 ft.) in Yoho National Park, the Pigeon Spire (3,156 m/10,354 ft.) in Bugaboo Provincial Park – it takes training and climbing skills to reach the top of these epic peaks. 
Don't get me wrong, if you can do these scrambles, then by all means add them to your bucket list – but if you have family with small children, or enjoy leisurely excursions or just cannot get the "old knees" to work on the downhill descents — here are some easy treks to outstanding 360-degree views in the Kootenays:
Buchanan Look-Out (1,912 m/6,275 ft.)
~ Kaslo, BC (Selkirk Mountains)
You can drive to this summit and family picnic spot. There is also a 2-km loop trail, offering spectacular views of wildflower blooms when in season (July/Aug).  From Kaslo head west on Highway #31A for 11-km to the Blue Ridge Forest Service Road, then follow signs.  The road is extremely bumpy, so 4×4 vehicle (or 2WD with high clearance) is recommended — especially for the trip down.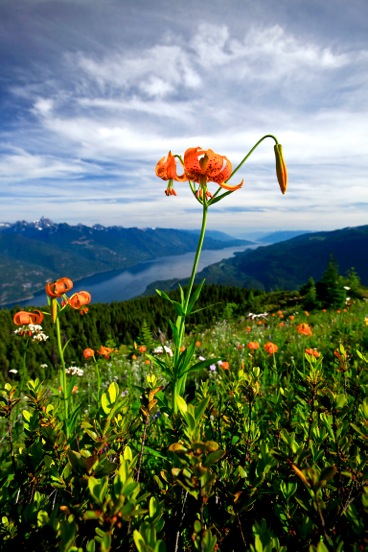 Buchannan Look-out, photo by Lucas Jmieff
Idaho Peak (2,260 m/7,415 ft.)
~ New Denver, BC (Selkirk Mountains)
It's a leisurely 2-km hike to the peak (from the parking area). The trail descends a bit into a bowl, then there is moderate uphill trek to the fire lookout at the peak.  It takes most people 45 minutes to trek to the top.
From New Denver you can take the shuttle service to the parking area. Or drive yourself, from New Denver on Highway #6 , turn east on the road to Kaslo. After about 7-km, turn sough on the road to Sandon. Near the end of the village, turn south briefly, then west on the gravel road marked 'Idaho Peak'. Follow this road uphill for just over a half-hour (17-km) to the parking area. This road is rough, 4×4 is recommended.
If you don't want to drive it, take the shuttle (operates daily, July to September).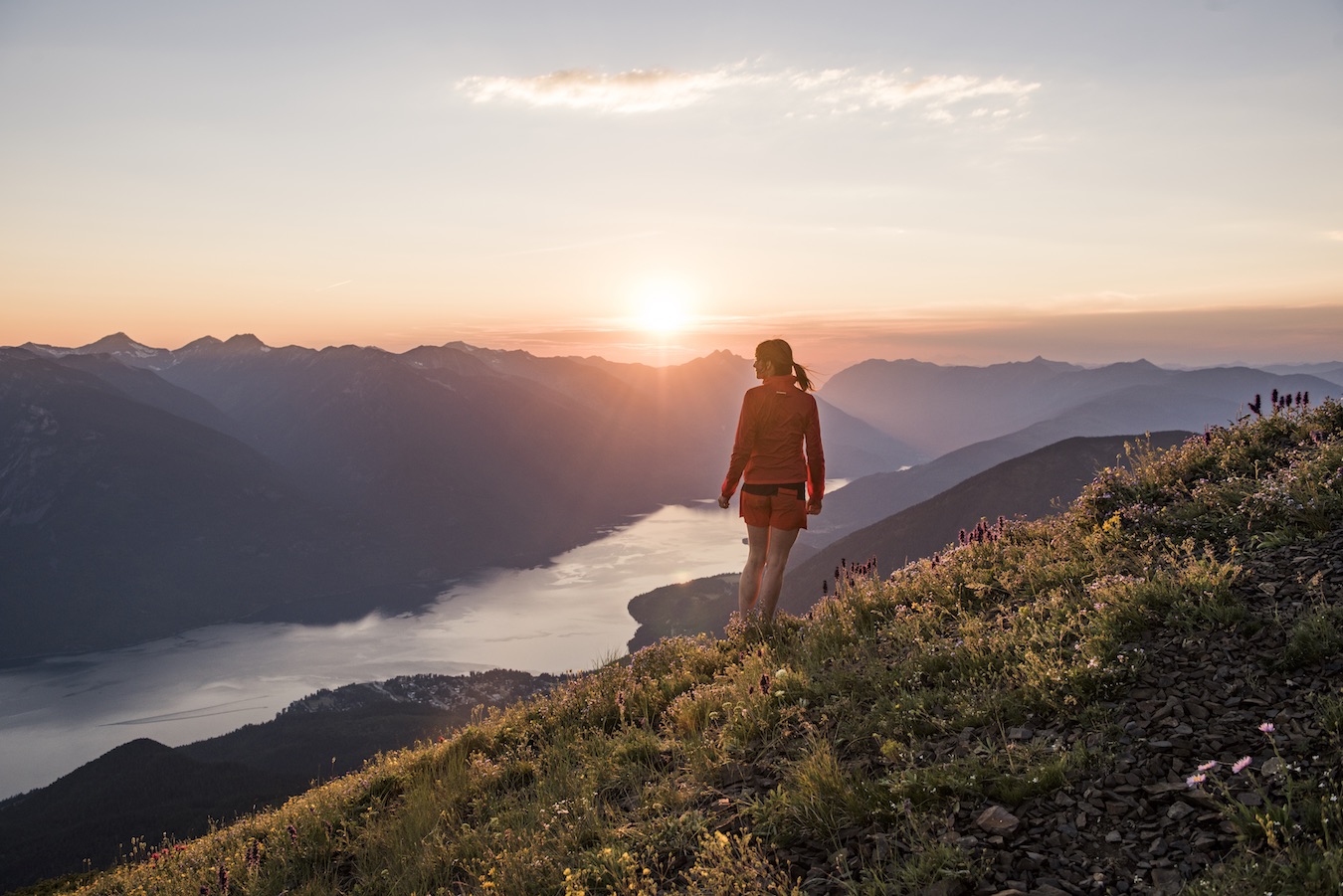 Idaho Peak, photo by Kari Medig
Meadows in the Sky Parkway (2,000 m/6,562 ft.)
~ Revelstoke, BC (Columbia Mountains)
The 26-km uphill drive (from the Trans-Canada Highway) takes you through forest of cedar and hemlock, spruce and fire to the renowned subalpine wildflower meadow of Mt. Revelstoke National Park. Once at the Balsam Lake parking area, take the shuttle to the summit or trek it.
Mount 7 (1,150 m/3,773 ft.)
~ Golden, BC (Rocky Mountains)
It's a short hike to the paraglider launch site (and another 200-m above to the peak of Mount 7) but both spots offer amazing views of the Columbia River valley. Driving to the top is very steep (and unrelenting), a 4×4 vehicle is recommended.  Head south from Golden on Highway 95 and turn off at Reflection Lake 200-m past the railway overpass. Go straight through the Y-junction (do not go right) and follow the road up the hill. Turn right onto the Bowle-Evans FSR, set you odometer to '0' here and drive up the road for 13.8-km to the parking area. 
Mount Swansea (1,727 m/5,667 ft.)
~ Invermere/Radium Hot Springs, BC (Rocky Mountains)   
There is a network of seven trails on this mountain. Some are single-use and others are shared between hikers and mountain bikers. For the best views of the Columbia Valley, many hikers recommend that you veer to the left whenever you come to a fork in the trail, keeping to the west ridge.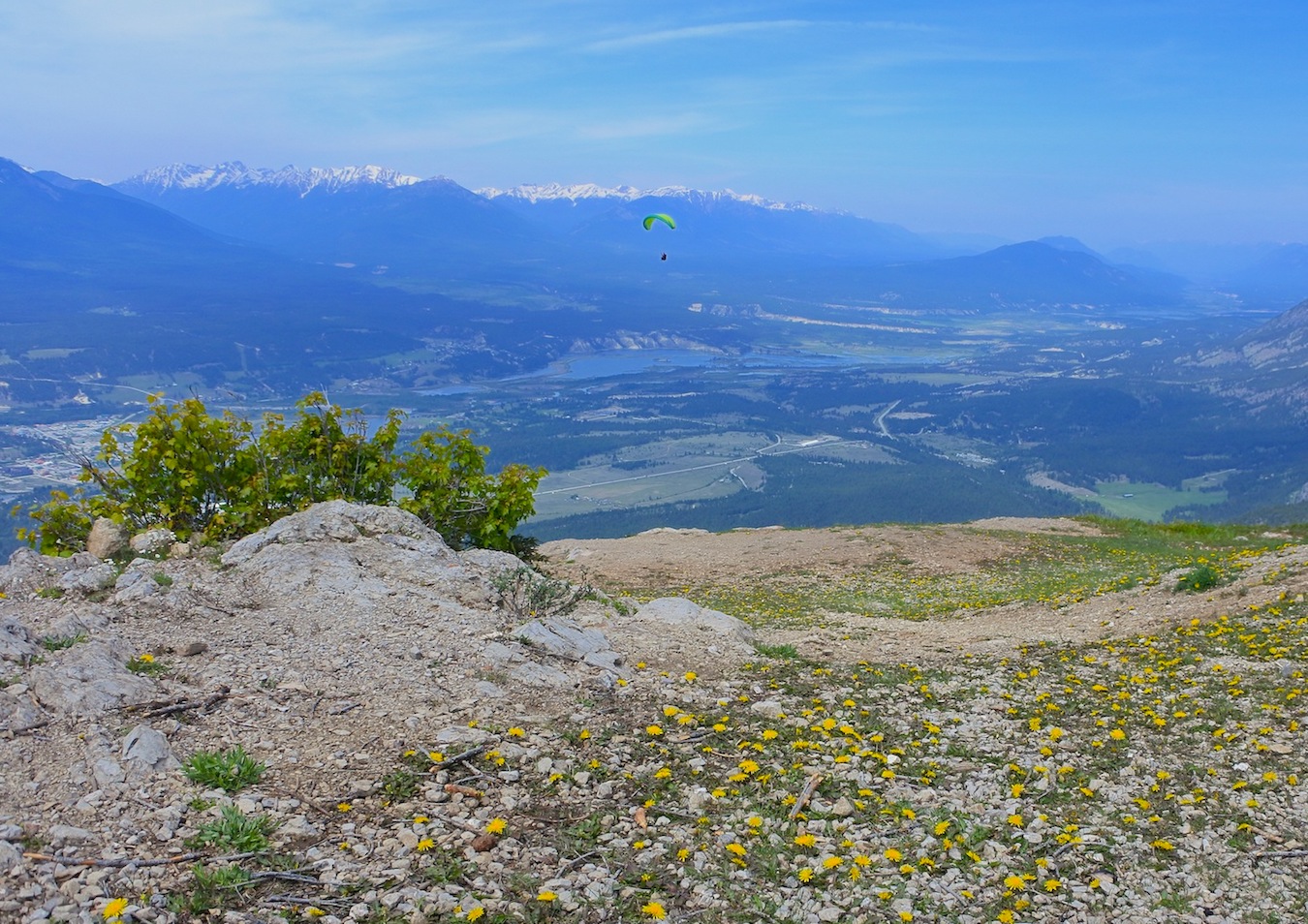 Mt. Swansea, photo by Heidi Korven
T1 (Terminator Peak) at Kicking Horse Mountain Resort (2,450m/8,033 ft.)
~ Golden, BC (Purcell Mountains)
Take the gondola to the top of Kicking Horse Mountain Resort, from here it's an easy scramble up to the peak — offering views of the ski resort and the town of Golden.
Here are a few other notable easy treks with breath-taking views (just under 360-degrees):
~ Eager Hills – access on foot (Cranbrook, BC)
~ Emerald Lake – access on foot (Yoho National Park)
~ Fernie Alpine Resort – access by chairlift, then on foot (Fernie, BC)
~ Hoodoo Trail – access by foot (Fairmont Hot Springs, BC)
~ Island Lake – access by foot (Fernie, BC)
~ Josephine Falls – access by foot (Sparwood, BC)
~ Kootenay-Columbia Trail – access by foot (Rossland, BC)
~ Old Coach Trail – access by foot (Radium Hot Springs, BC)
~ Panorama Mountain Resort – access by chairlift, then on foot (Invermere, BC)
~ Revelstoke Mountain Resort – access by chairlift, then on foot (Revelstoke, BC)
~ Silver Springs Lakes – access by foot (Elko, BC)
~ Sunflower Hill or the Wycliffe Butte – access by foot (Kimberley, BC)
~ Vicky's View – access by vehicle (Nakusp, BC)
~ Wapta Falls – access by foot (Yoho National Park)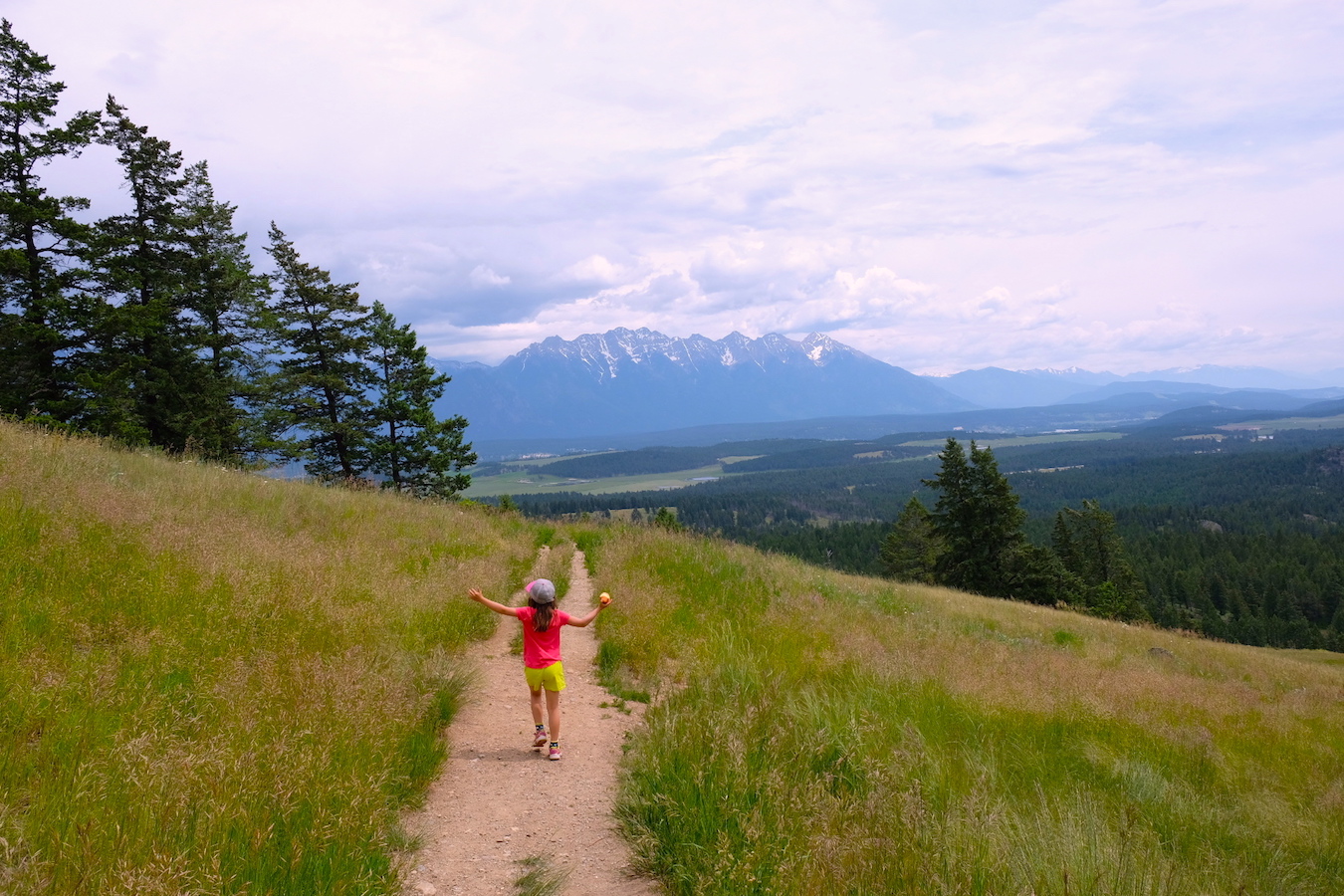 Eager Hills near Cranbrook, photo by Heidi Korven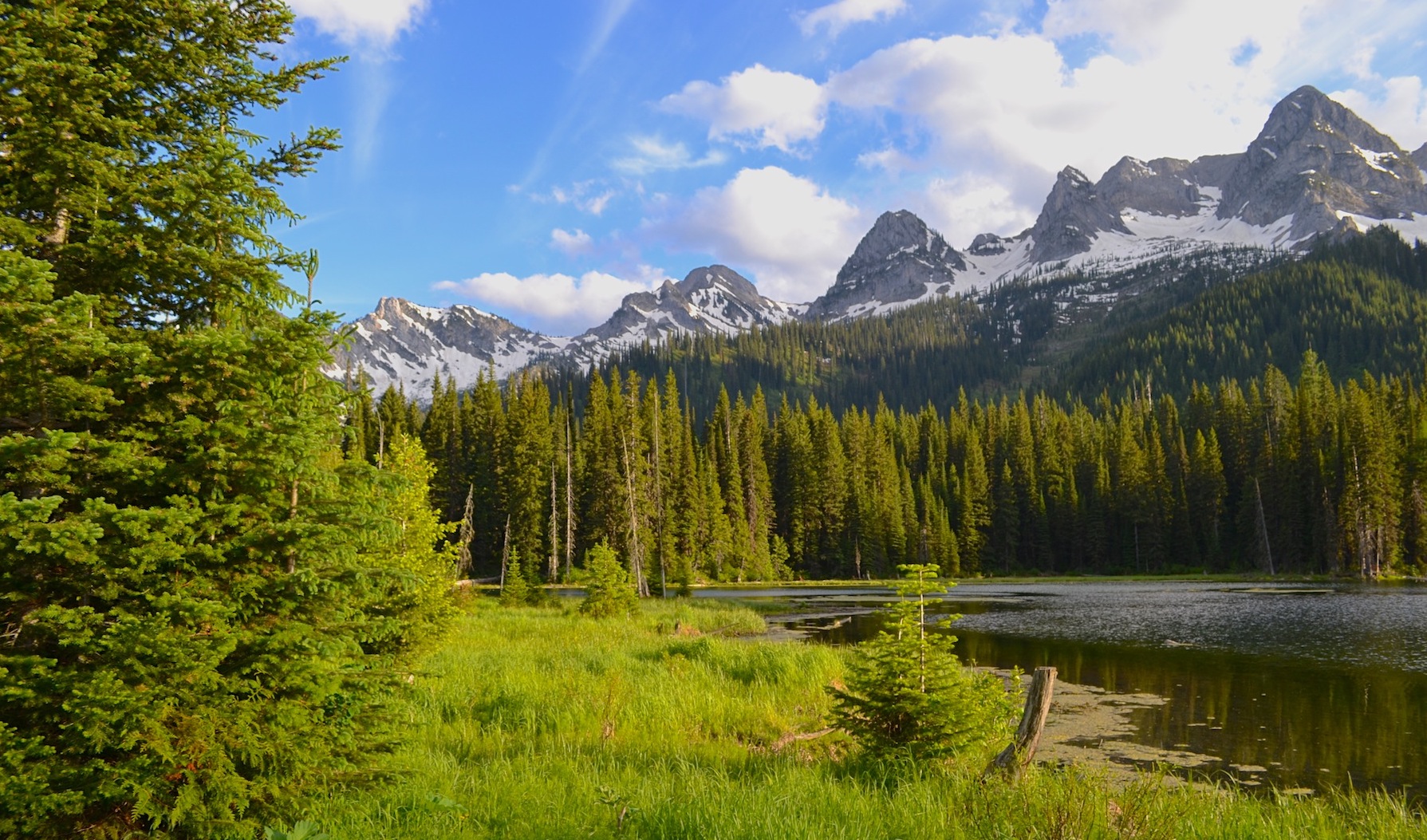 Island Lake at Island Lake Lodge in Fernie, photo by Bonnie Castle-Dixon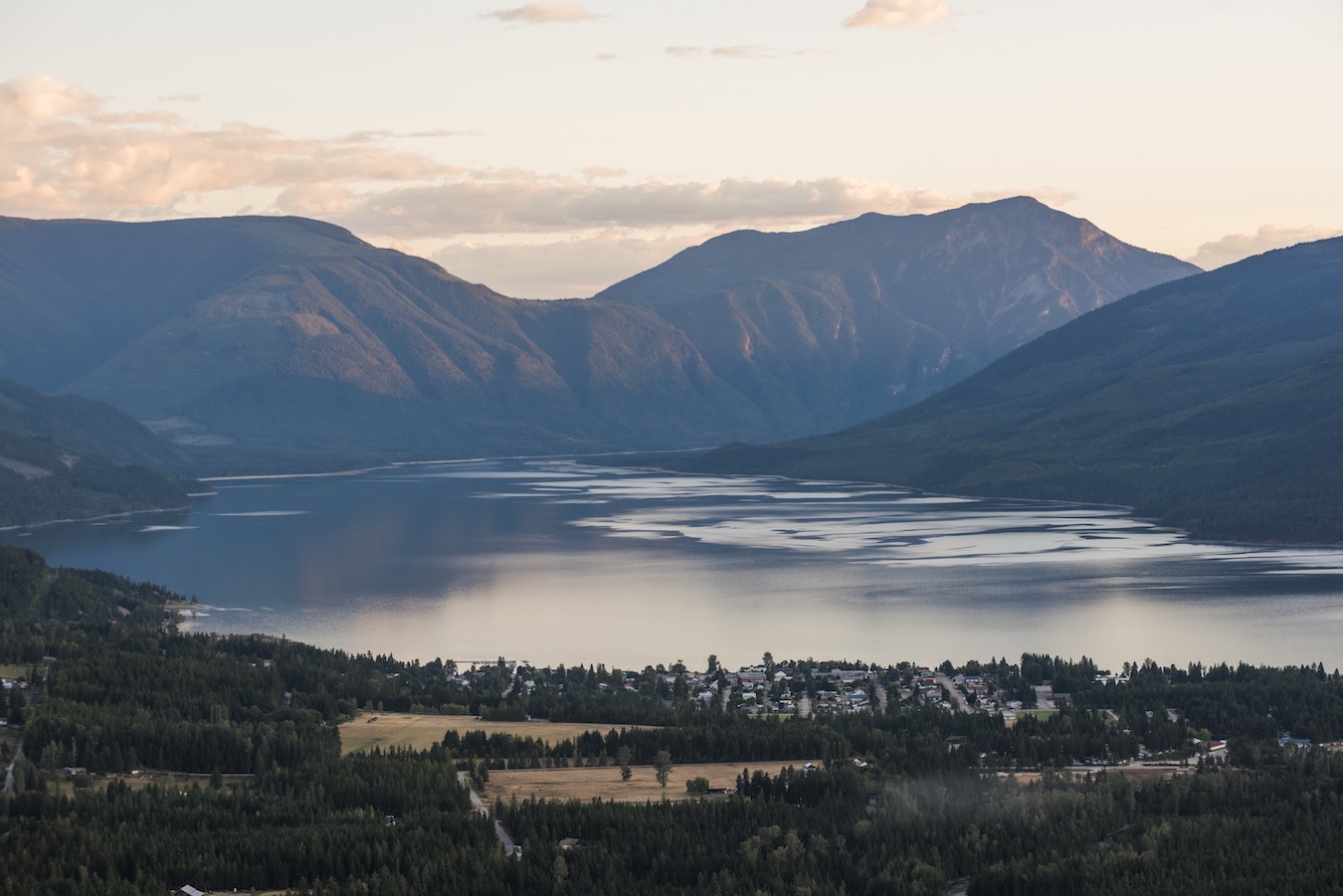 Vicky's View of Nakusp, photo by Kari Medig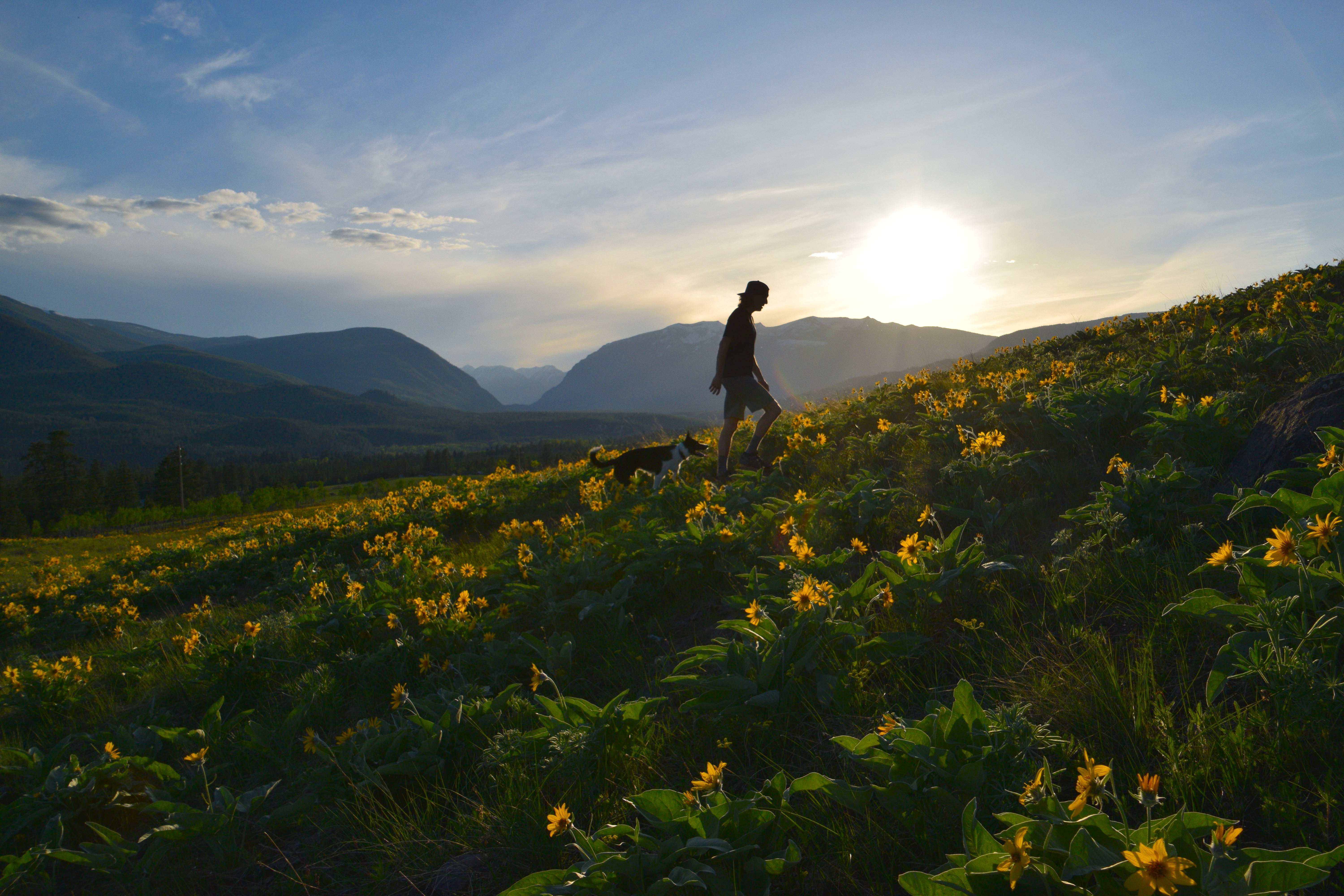 Wycliffe Butte near Kimberley, photo by Rhiannon Paterson
Be sure to visit the local Visitor Centres to get the most updated road conditions of these popular Kootenay treks.
Know Before you Go – Ensure you stay on the defined trails and share with others. Remember, cyclists yield to everyone and hikers yield to horses. While you're out enjoying our amazing trail systems be sure to smile and say "hi!" to other trail users you encounter – we're friendly! If you really had a good time, considering showing your appreciation to local trail groups by making a donation or buy a local trail pass – these funds go towards maintaining these trail systems we all can enjoy! Trails BC Society & Leave No Trace Center are great resources to review before heading onto the trails.
Related Stories
~ 3 Legendary Kootenay Hikes – You May Have Never Heard Of
~ Choose your Own Adventure at the Golden Ultra Trail Running Event 
~ Getting into Hot Water: Kootenay Hot Springs
~ Hidden Waterfalls in the Kootenays
~ Hiking the Rockwall Trail – A Must Do Bucket List Adventure
~ How to Prepare for a Kootenay Backcountry Adventure
~ Kootenay Hacks: Tips Before You Go Exploring
~ Our Extreme Adventures in the Kootenays
~ Out Your Back Door: Kootenay Community Treks
~ The Best Summit Hikes in the Kootenays
Story by KootRocks Staffer (Shannon Harrison). Cover/top photo by David Gluns, on route to Idaho Peak in the Selkirk Mountains.

Please tag your images with #KootRocks on Instagram to be featured in future stories.
(Original publish date: May 11, 2018)