There's a certain feeling that you get from summiting a peak. Whether it's a quick stroll to gain a 360° view or a physical feat of stamina that will wipe you out for days afterwards (your poor calves), summiting a peak is always a thrilling experience.
You feel like you have done something significant when you take those last few steps and you can't go any further; no higher place can be reached. It stirs something deep inside people like nothing experienced before. Some say it is the reward of an uninhibited view. Others say it is the feeling of conquering nature. 
I like to think that it's about finishing a challenge that is presented, regardless of how much crazy vertical it will take to get to the top. As the old saying says; it's about the journey, not the destination. Now, get out there and climb some of the "top 10 peaks" in the Kootenays.
#1 – Idaho Peak (near New Denver)
Idaho Peak can be accessed via the Wakefield Trail, near Silverton.  This 14+ km (round-trip) is generally considered a challenging route, as it takes an average of 9+ hours to complete.  The views of the Slocan Valley are spectacular and worth the trek. 
(The easier route, via Sandon, to the trailhead, a 2-km hike to the peak, is not accessible, as the road has been washed out and remains closed.)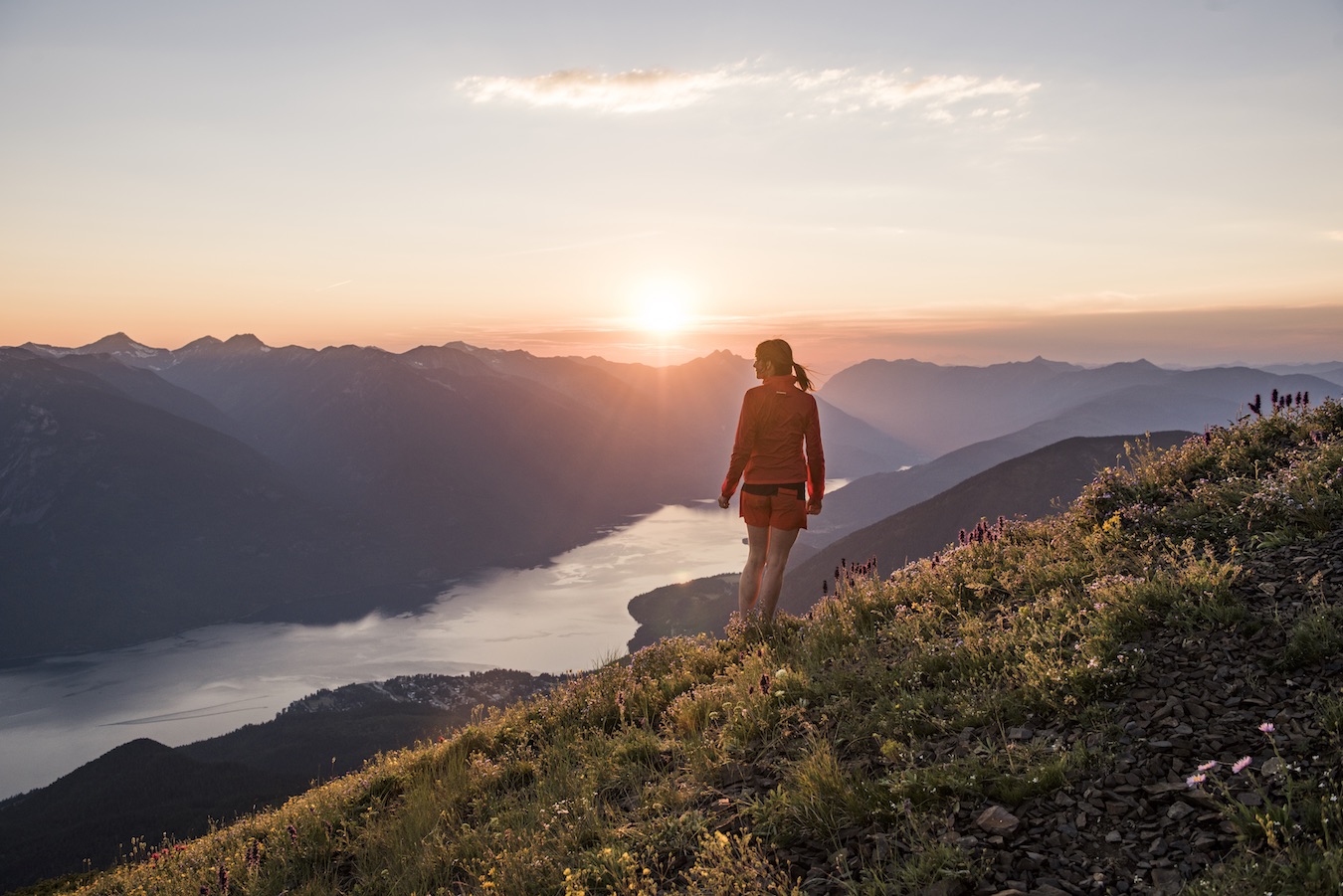 A top of Idaho Peak with Slocan Lake below; photo by Kari Medig
#2 –  Mt. Begbie (Revelstoke)
This hike is a rite of passage in Revelstoke. Views are limited on the way up but you will be rewarded when you reach the top.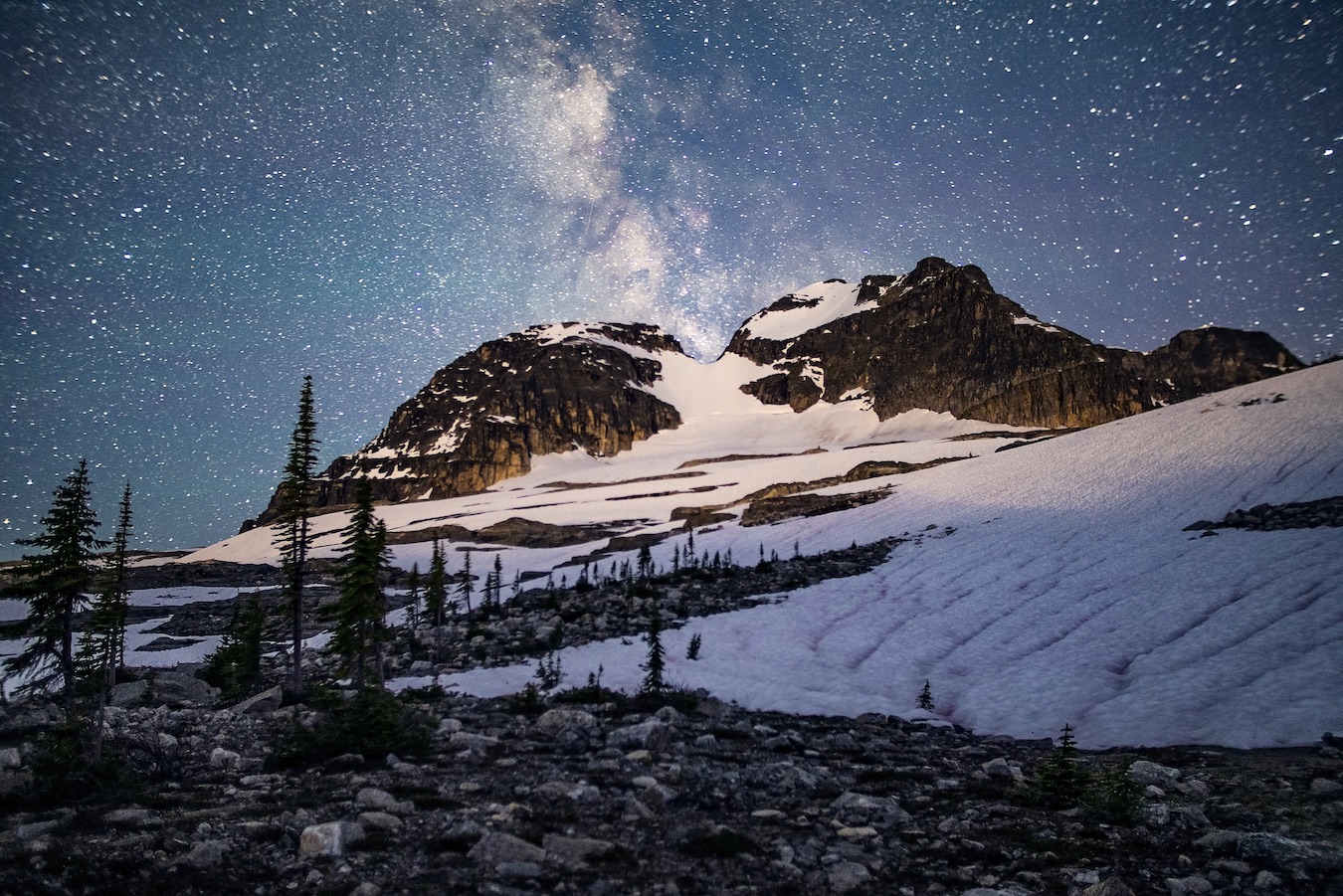 Mt. Begbie at night; photo by Eric Hanson
#3 – Mt. Burgess (Field/Yoho National Park)
This standalone peak rises over the iconic Emerald Lake in Yoho National Park. Treat yourself to a stay in the historic Emerald Lake Lodge or luxurious Cathedral Mountain Lodge to recount your feat.
The mountain that dominates all others in the Rossland region used to have a house on top that functioned as a weather station.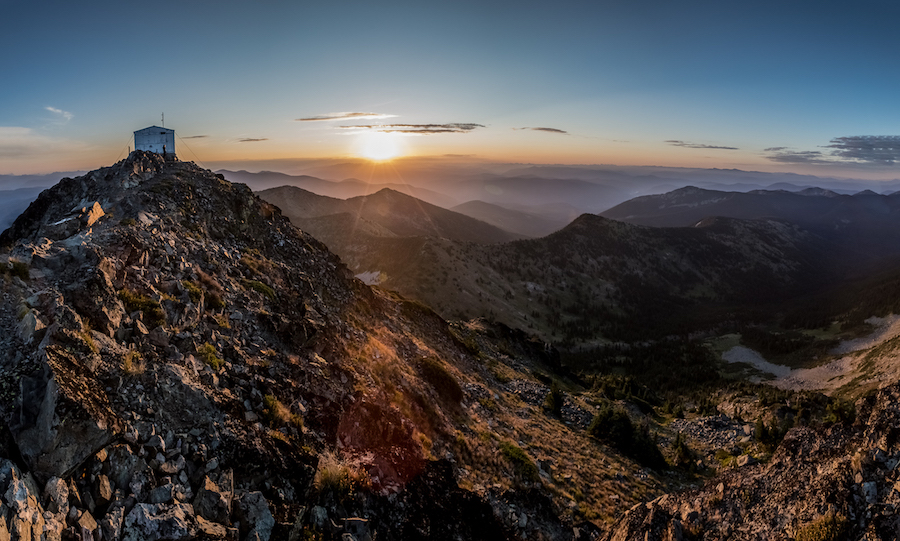 Old Glory above Rossland, BC; photo by Ryan Flett
#5 –  Mt. Carlyle (New Denver)
The land around Carlyle was famous for silver mining back in the late 1800's and you will still find old mining equipment to this day on this steep, scrambling hike.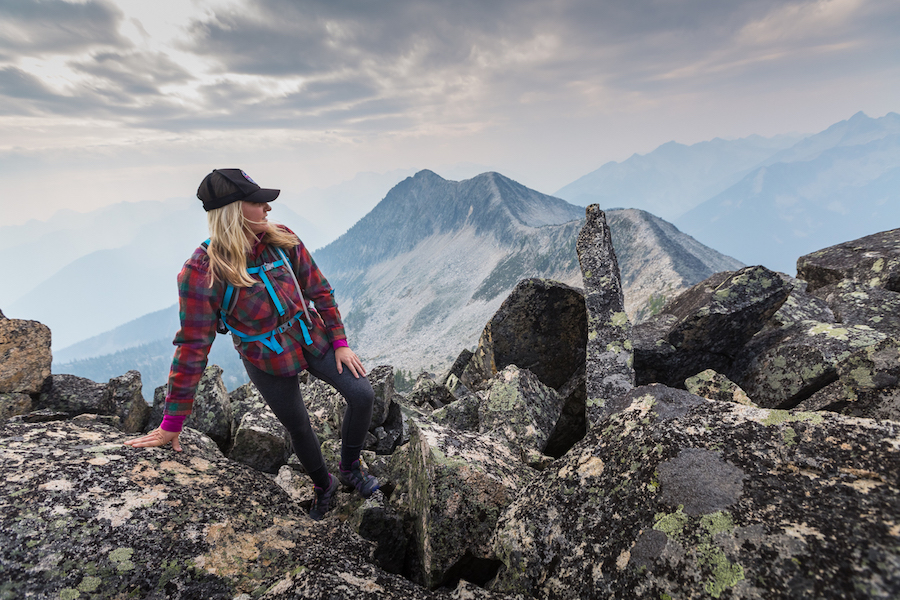 Mt. Carlyle near Kaslo, BC in the Selkirk Mountains; photo by Ryan Flett
#6 – Mt. Thompson Rim Trail (Creston)
Views are expansive on both sides, stretching from the southern tip of Kootenay Lake to the north, and well past the US border to the south. It is as close to an aerial view of the Creston Valley as you can find without knowing a pilot.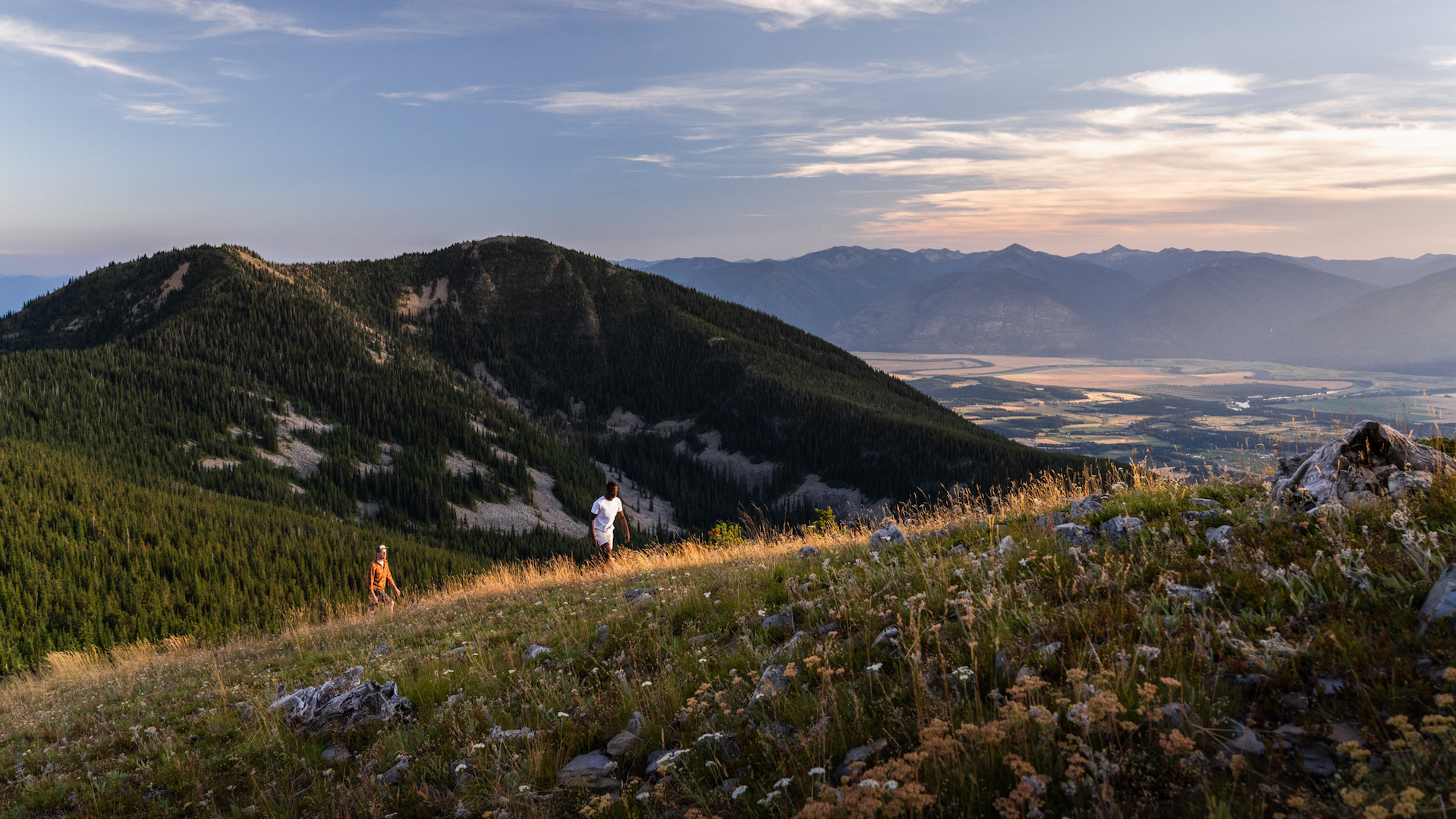 #7 –  Three Sisters (Fernie)
This hike in Fernie has it all; easy walking through cedar forests, alpine meadows and views from the peak that will make you want to keep exploring.
One of the most accessible high peaks in the West Kootenays (near Kaslo). This one will make you feel like you're on top of the world.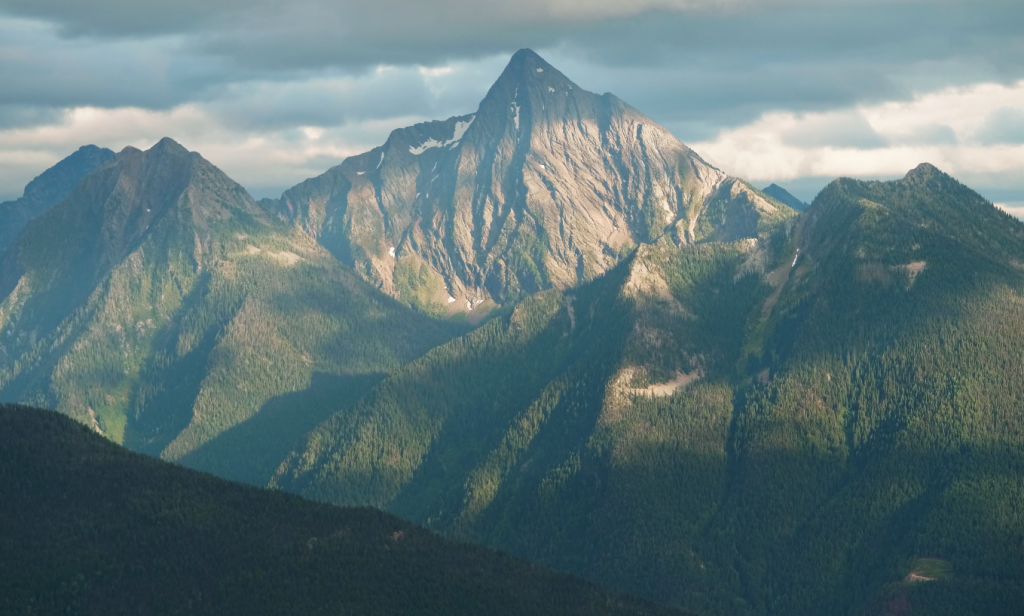 #9 –  Fisher Peak (near Cranbrook/Kimberley)
Fisher Peak dominates the skyline above Cranbrook. At 2,886m, this 1,400m vertical hike isn't for the faint at heart.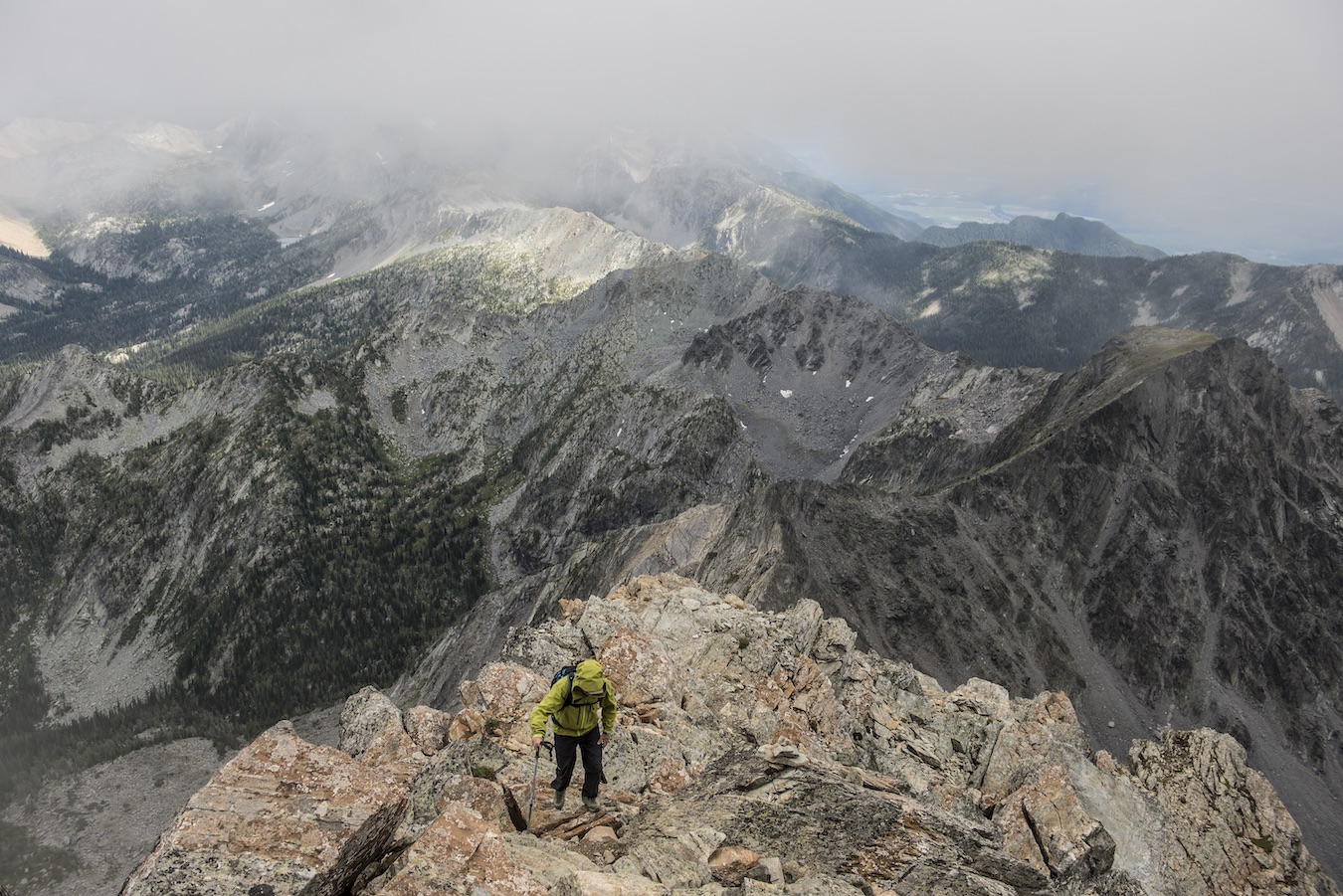 Making your way to the summit of Mt. Fisher in the Canadian Rockies; photo by Kari Medig

#10 –  Pulpit Rock (Nelson)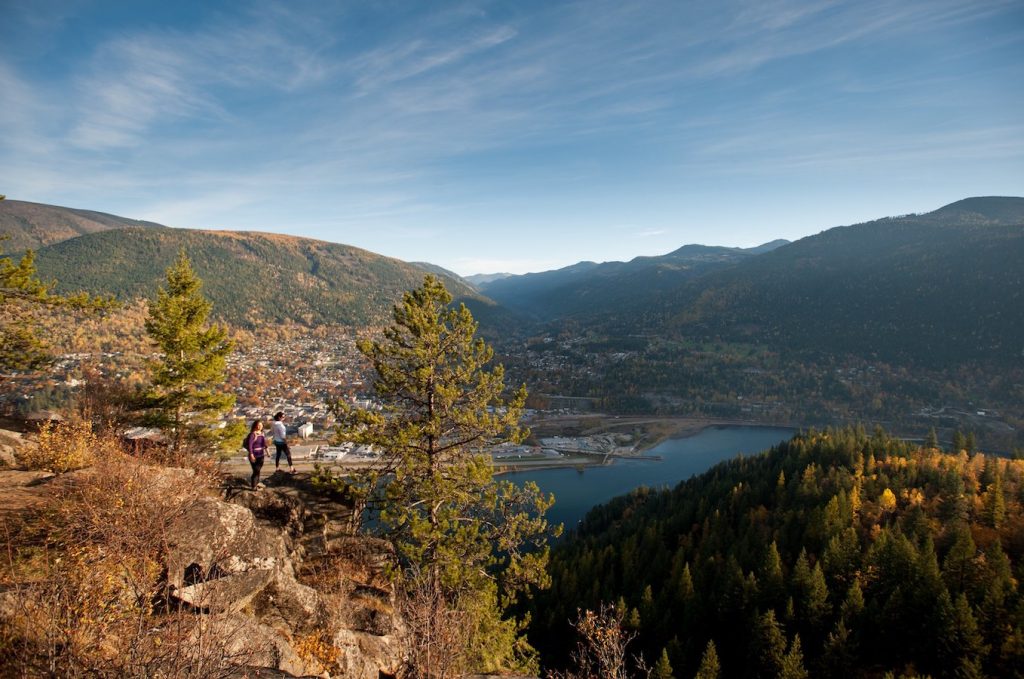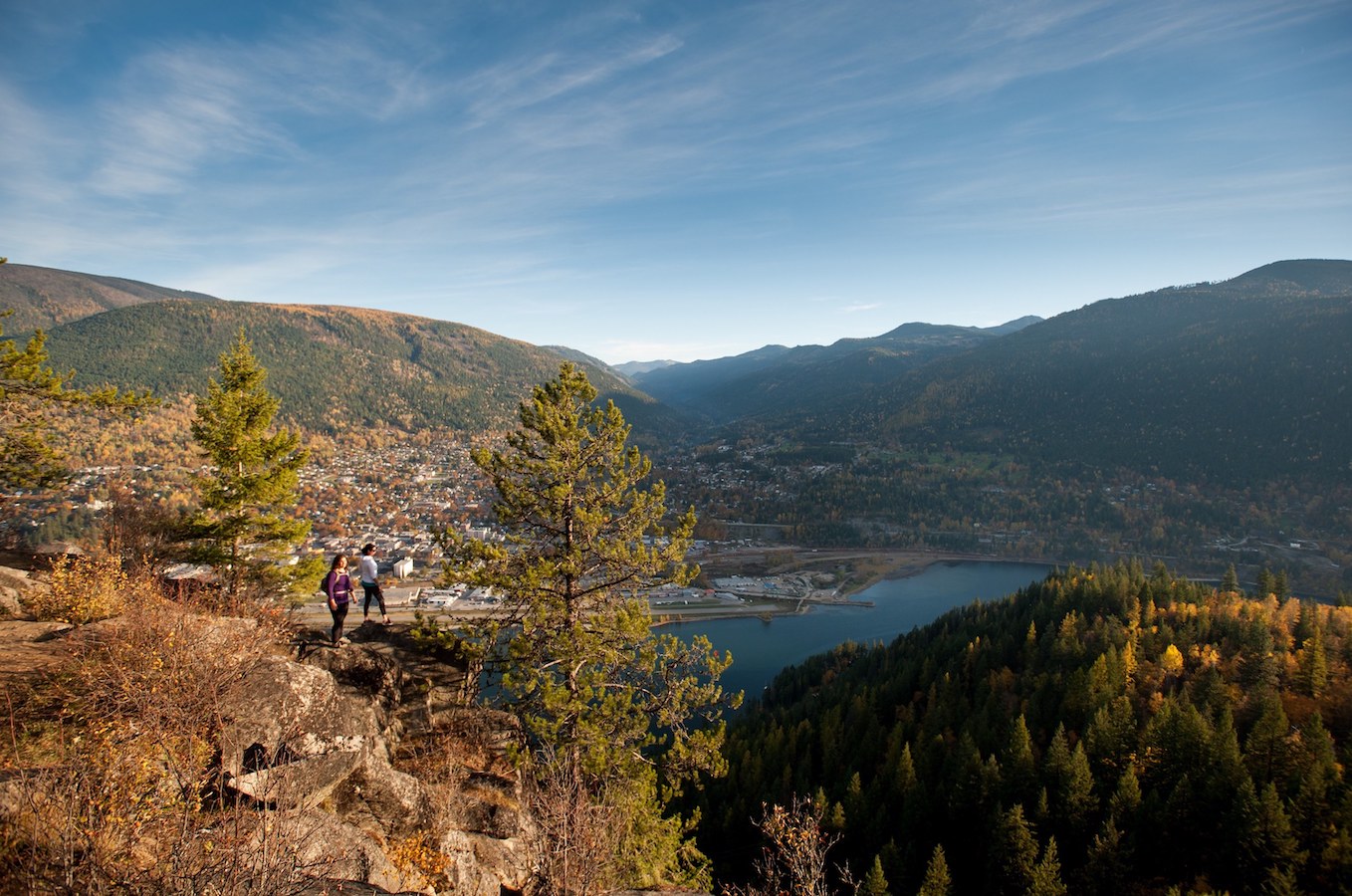 Across the lake from Nelson is this quick grind of a hike that affords an excellent view of the community and Kootenay Lake. Not enough? Continue up to the Flagpole to get an even higher view.
Know Before You Go – Plan ahead so you can travel safely and responsibly. Familiarize yourself with weather, road conditions, general alerts for travellers and provincial health orders & recommendations.
Related Stories
~ Accessible Trails in the Kootenays
~ Easy Kootenay Hikes: To 360 Degree Vista Views
~ Family-Friendly Backcountry Adventures in the Kootenays
~ Follow the Trail: Kootenay Hiking Adventures
~ Forest Therapy: Replenish your Spirit & Reawaken your Soul
~ Get Informed – Before Your Wild Adventure in the Kootenays
~ Hidden Waterfalls in the Kootenays
~ Keeping the Kootenays Natural
~ Kootenay Ambassador: Mindful Explorers
~ Multi-generational Family Hiking in the Kootenays
~ Out Your Back Door: Kootenay Community Treks
~ Stewards of the Land: Positive Effects
~ Tips: How to be a Safe & Responsible Traveller
Words by Ryan Flett.  Top photo by Ryan Flett of Old Glory in Rossland.
Ryan Flett – is  a local photographer from Nelson, BC. Ryan started skiing at Whitewater Ski Resort at a young age and knew that his obsession with the outdoors would guide him.  He sought a career where he could experience the world around him and capture its beauty. He's chased skiers down powder runs in the Kootenays, experienced the culture wonders of South America, sailed the majestic BC coast and travelled east to west in Canada.  And continues experiencing as much as he can, with his camera in tow. 
Please tag your images with @KootRocks on Instagram to be featured in a future social post.  For travel deals and specials – sign up for our Consumer Travellers Newsletter.