Out here in the Kootenay Rockies, the area is jam-packed with epic mountain biking & remote alpine hiking trails to brilliant blue waters of our lakes and rivers.  Our towns have a variety of accessible attractions, including adaptive mountain biking, fully accessible hot springs and more. 
If you dare to look beyond, we also offer many legendary Kootenay attractions – not to be missed this summer.  Here are a few gems: 
In Castlegar, the self-guided Castlegar Sculpturewalk takes you on a short walking tour past over 30-sculptures crafted by local, BC and international artists.  Vote for your favourite and the People's Choice Winner will be added to the city's permanent collection!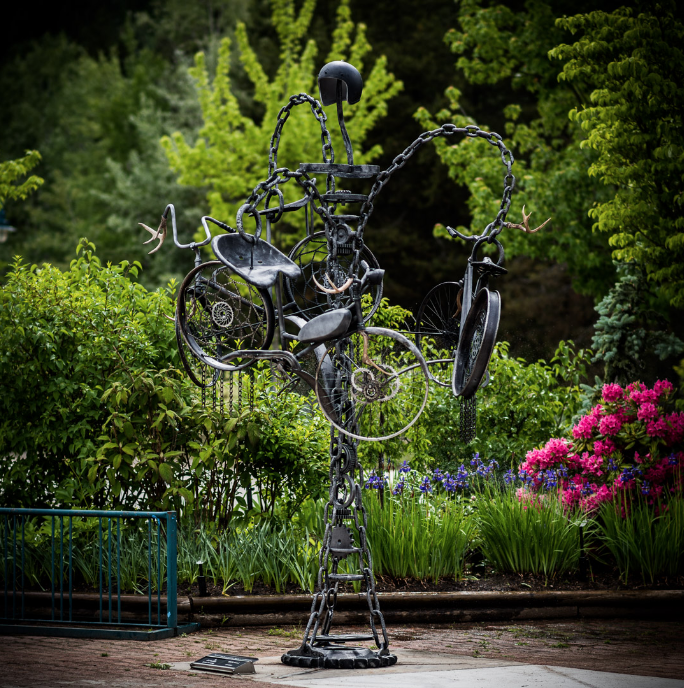 On the Birdwatchers Route, journey along the Columbia Valley Bird Trail from Golden to Radium Hot Springs to Invermere to Cranbrook and watch for migratory birds spending their summers in the Columbia River Wetlands. Hundreds of species including Cinnamon Teal Ducks and Horned Grebes call the wetlands home in the warm weather months.
The Columbia Wetlands are one of the world's living natural treasures and as such, they have been recognized as a Ramsar site, a wetlands of international importance. With more than 260 bird species recorded, as well as numerous fish, reptiles, amphibians, mammals species and countless invertebrates, the Columbia Wetlands is a hotspot of biodiversity.  Nestled between British Columbia's Rocky and Purcell mountain ranges, these wetlands are the source of the largest river flowing into the Pacific Ocean in North America—the mighty Columbia. It is here in our own wild backyard that everything begins.
Perhaps you do want to feel the thrill of falling off the side of a mountain?  At the Golden Skybridge, you can launch yourself off the side of a canyon in their 2-person Giant Canyon Swing (bungee swing), before gently swaying back and forth to the canyon floor below.  The Sky Zipline (350 m | 1,000 ft.) is a thrilling ride across the canyon (152 m | 500 ft.) in the air. There are four ziplines tracks so you can challenge friends and family to a sky-high race. For a milder experience, walk on the wild side on one of their two Suspension Bridges; the upper bridge straddles the banks 130-m (426-ft.) above the raging waters.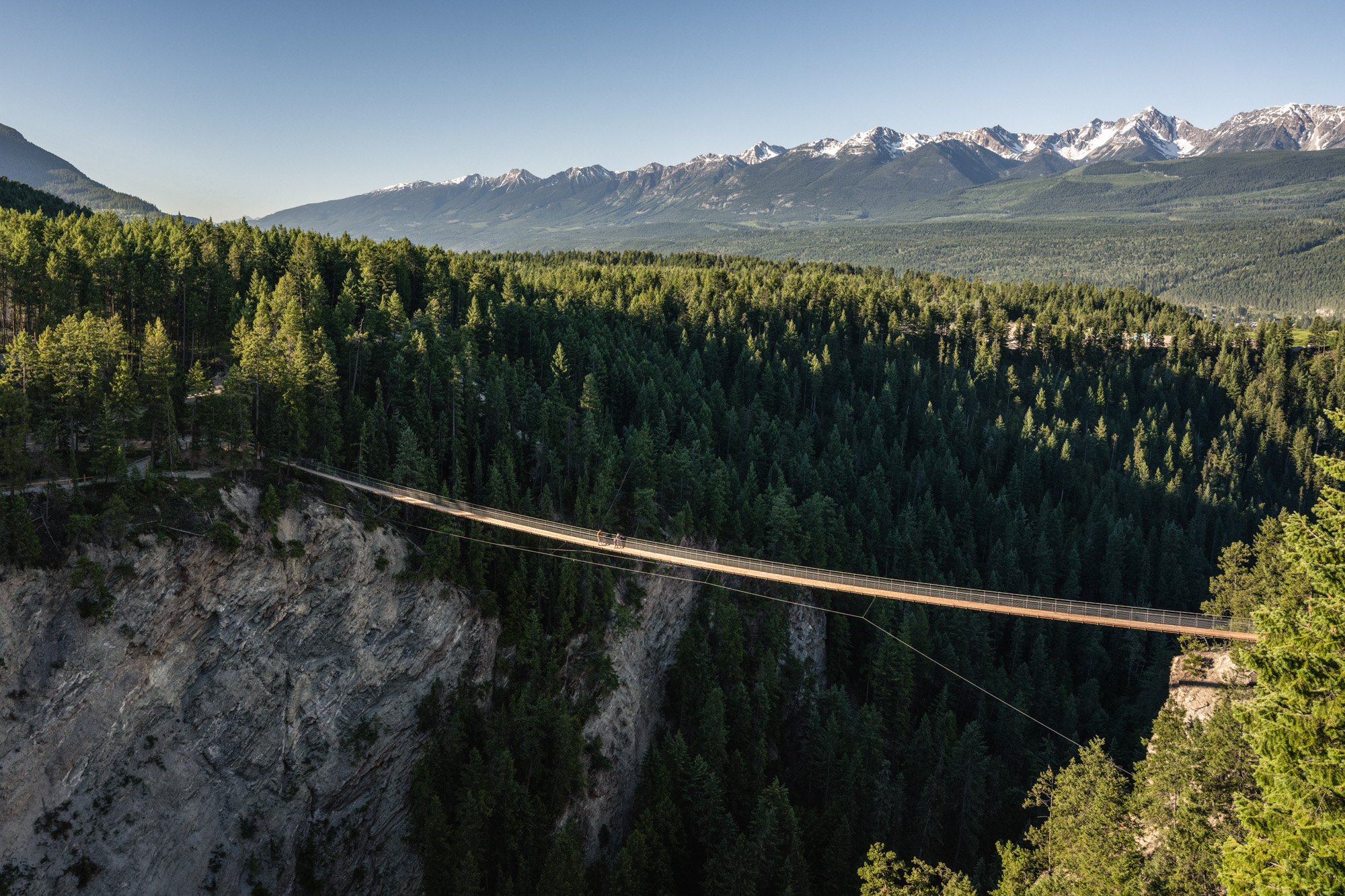 For a summer ski resort adventure like no other, make your way to Revelstoke Mountain Resort to ride the Mountain Coaster: The Pipe.  The roller coaster weaves its way through the glades, over the open ski runs and through an on-mountain tunnel.  Let 'er rip with top speeds up to 42-km/hr or ride the breaks to keep a nice steady pace – you're the one in control.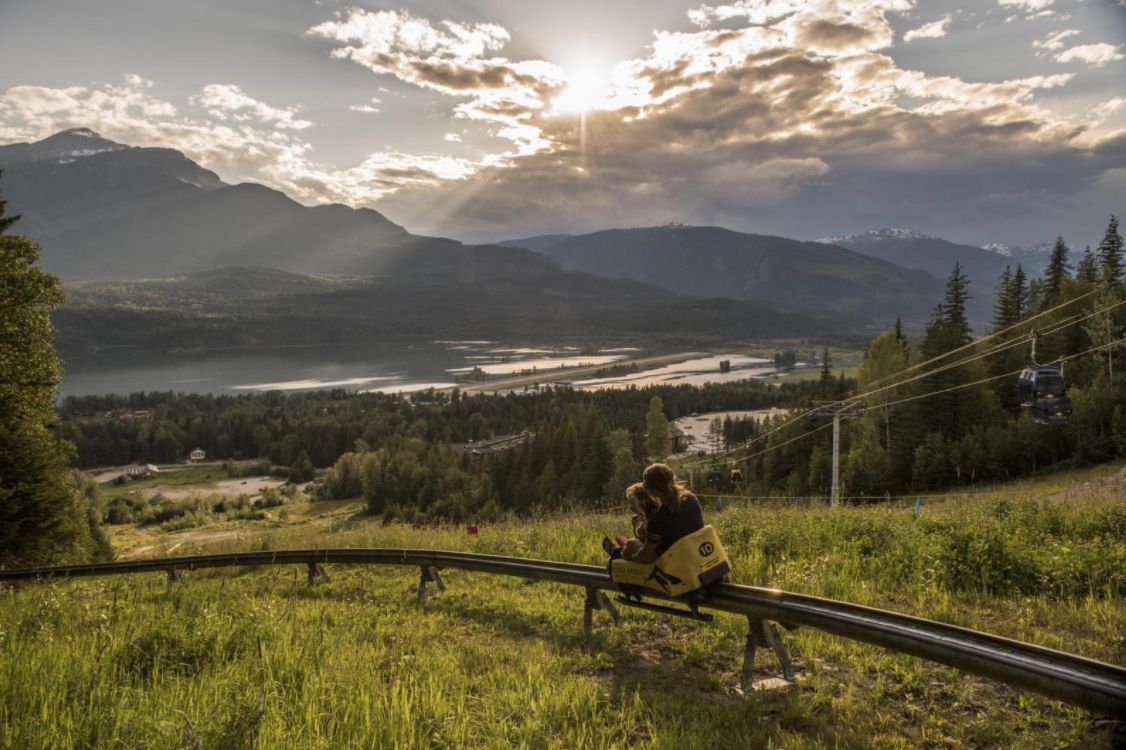 Have you ever wanted to experience the thrill of mountain climbing, but are terrified of the thought of falling off the mountain?  Sign up for a Mt. Nimbus Via Ferrata Adventure at one of CMH Bobbie Burns, or the Skyladder Via Ferrata at CMH Bugaboos. The guides will help you scale your way to the top of a peak using ladders and safety lines for protection.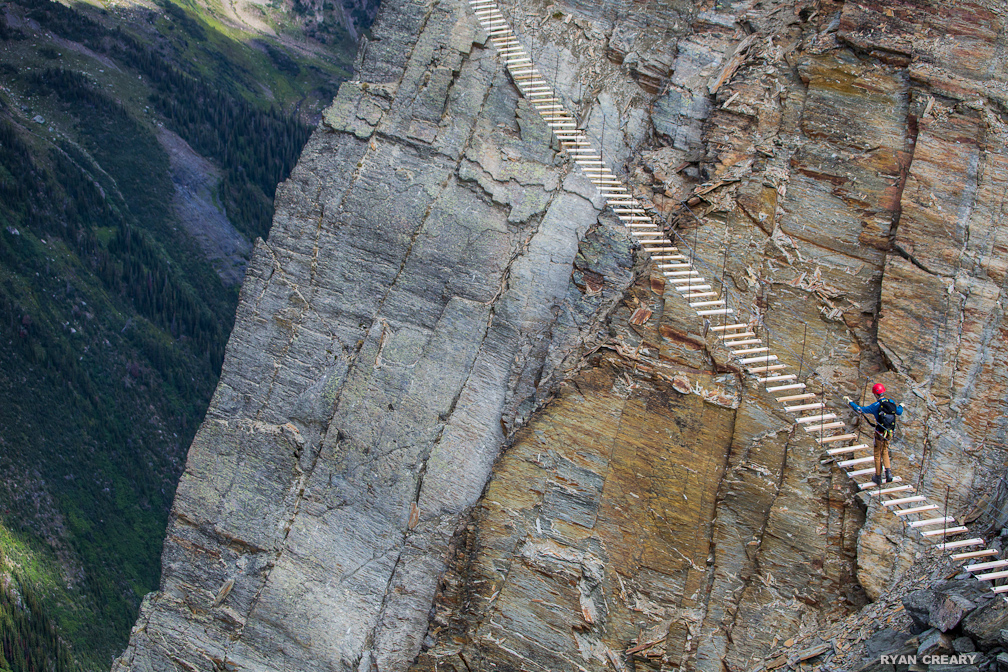 For the driving enthusiast, a themed road trip through the Kootenays might just rev your engine.  If you're the proud owner of an electric vehicle and want journey through the Kootenays, the EV Route along the Crowsnest Pass/Highway 3 (and Highway 3A) is made for you.  With plenty of charging stations in every community along the way, you'll forget about the range anxiety and can focus on the thrill of the drive.


Know Before You Go – Plan ahead so you can travel safely and responsibly. Familiarize yourself with weather, road conditions, general alerts for travellers and provincial health orders & recommendations.
Related Stories
~ Accessible Trails in the Kootenays
~ Big Adventures in our Mountains
~ Cruising Down an Open Highway: Planning your Kootenay Road Trip
~ Cool Ways to Travel in the Kootenays
~ Easy Kootenay Hikes: To 360 Degree Vista Views
~ Everything is Local
~ EV Powered Turns on a Powder Highway Road Trip
~ Follow the Trail: Kootenay Hiking Adventures
~ Forest Therapy: Replenish Your Spirit & and Reawaken Your Soul
~ Get Informed: Before your Wild Kootenay Adventure
~ Hike, Pedal, Roll or Ski: Our Kootenay Rails to Trails
~ Keeping the Kootenays Natural
~ Kootenay Ambassadors: Mindful Explorers
~ Outdoor Adventures: Unique to the Kootenays
~ Scaling Kootenay Heights
~ Sculpture Capital of Canada: Castlegar, BC
~ Stewards of the Land: Positive Effects
~ We Are All Connected
Top/cover photo: Highway 31A Kaslo to New Denver; photo by Mitch Winton at the Golden Skybridge.
Words by Mark Locki. Mark is a photographer and writer based in Kimberley, BC. An avid traveller throughout the Kootenays and abroad, he enjoys exploring the natural world, camera in hand, seeking out compelling stories. He's often found deep in the backcountry, running, climbing or on skis, challenging himself to discover new scenes and viewpoints. 
Please tag your images with @KootRocks on Instagram to be featured in a future social post.  For travel deals and specials – sign up to our Consumer Travellers Newsletter.