It's that picture-perfect Kootenay day.  The sun's rays filter through the forest, alpine lake shimmers with the gentle waves of the breeze.  In the distance, glaciers pour down from the mountain peaks, glittering their brilliant white and blues.  Save for the trail beneath the soles of your hiking boots, there's nary a trace of human presence. 
CLICK!
Your camera captures the scene's vibrancy, replicating the feeling of being there.  You can't wait to share your image with your friends and followers.
But, before you hit that post button, take a minute to pause and reflect on the impact sharing these pristine locations may have.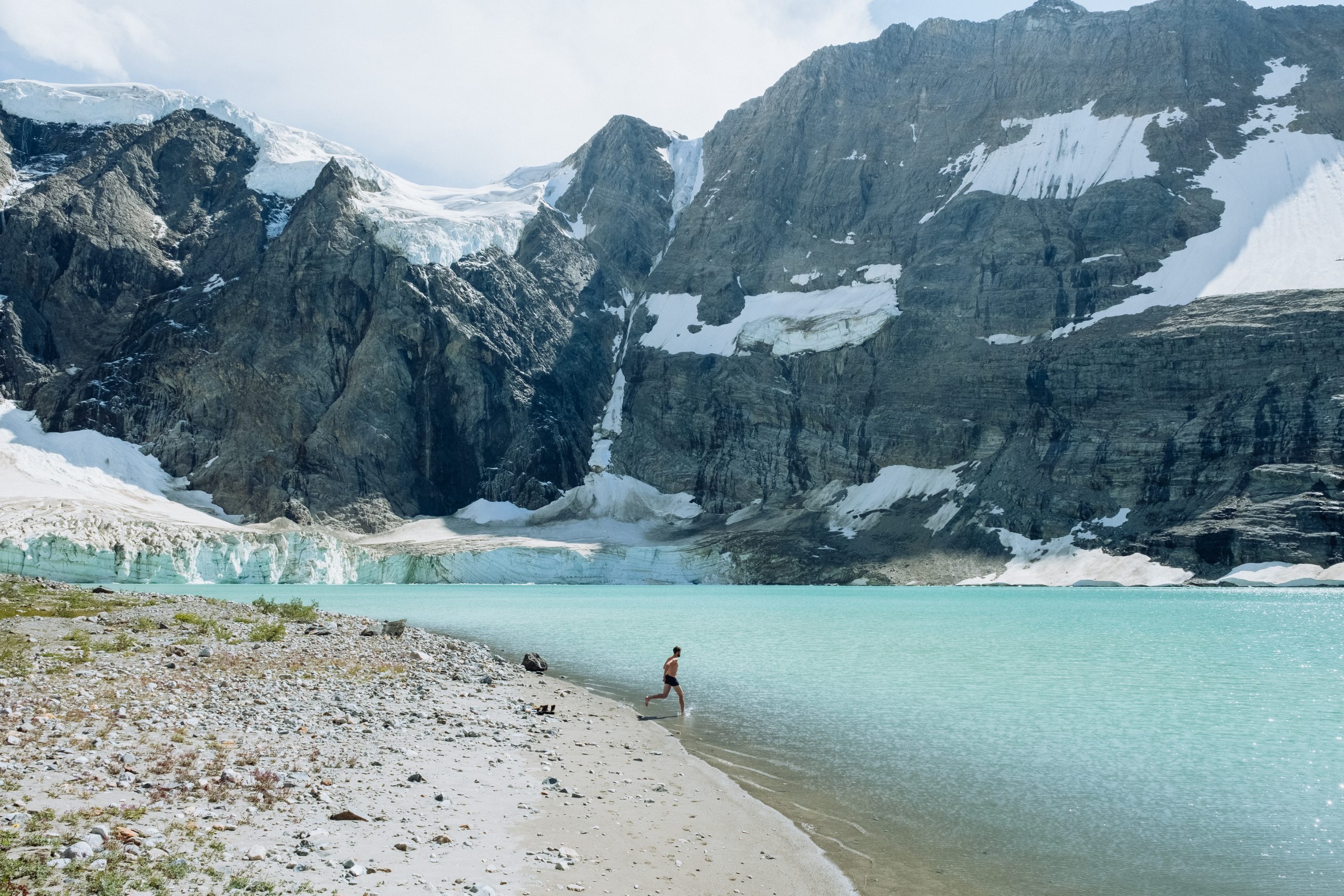 While our mountain communities are set up to handle the visitor traffic of the Kootenay Rockies experience, many of our backcountry spots are not.  These remote and pristine locations may not be able to take a sustained increase in traffic without substantial impacts on the ecosystem and wildlife. 
If you've just had an incredible, isolated experience on one of the many remote trails of the Kootenays, consider leaving it that way for travellers after you to have the same experience.  When posting, think about whether you should geo-tag the specific trail or destination.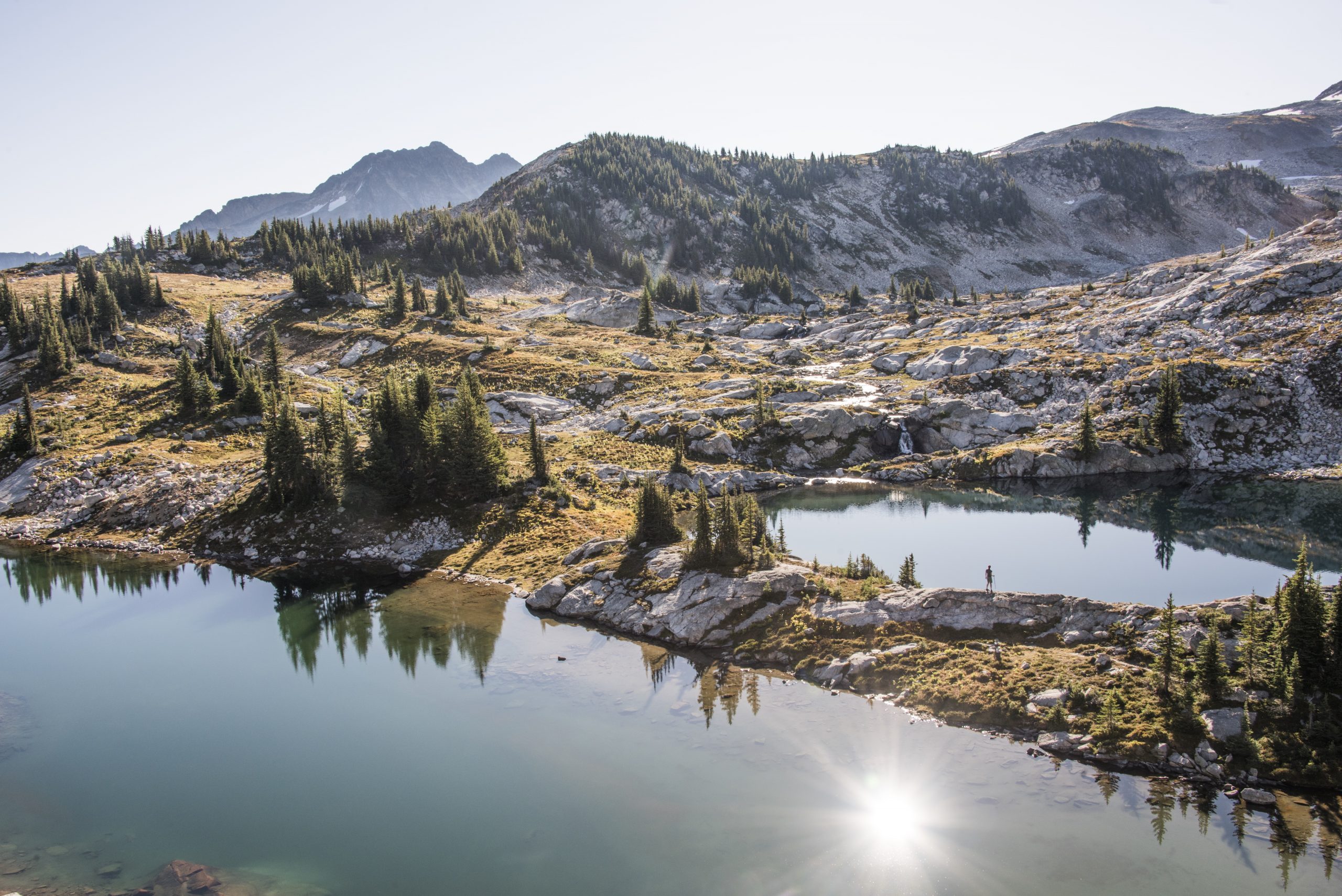 Better yet, tag the nearest town's tourism organization or your favourite local business.  I'm sure they'll appreciate it! Here are some helpful organizations and businesses to help you connect with the land and share responsibly as our "Kootenay Ambassadors".
TIP 1 – If you're looking for an Indigenous experience in the Kootenays, visit Indigenous Tourism BC.  Their website has helpful information on local Indigenous tourism operators and guides on responsible travel on their land.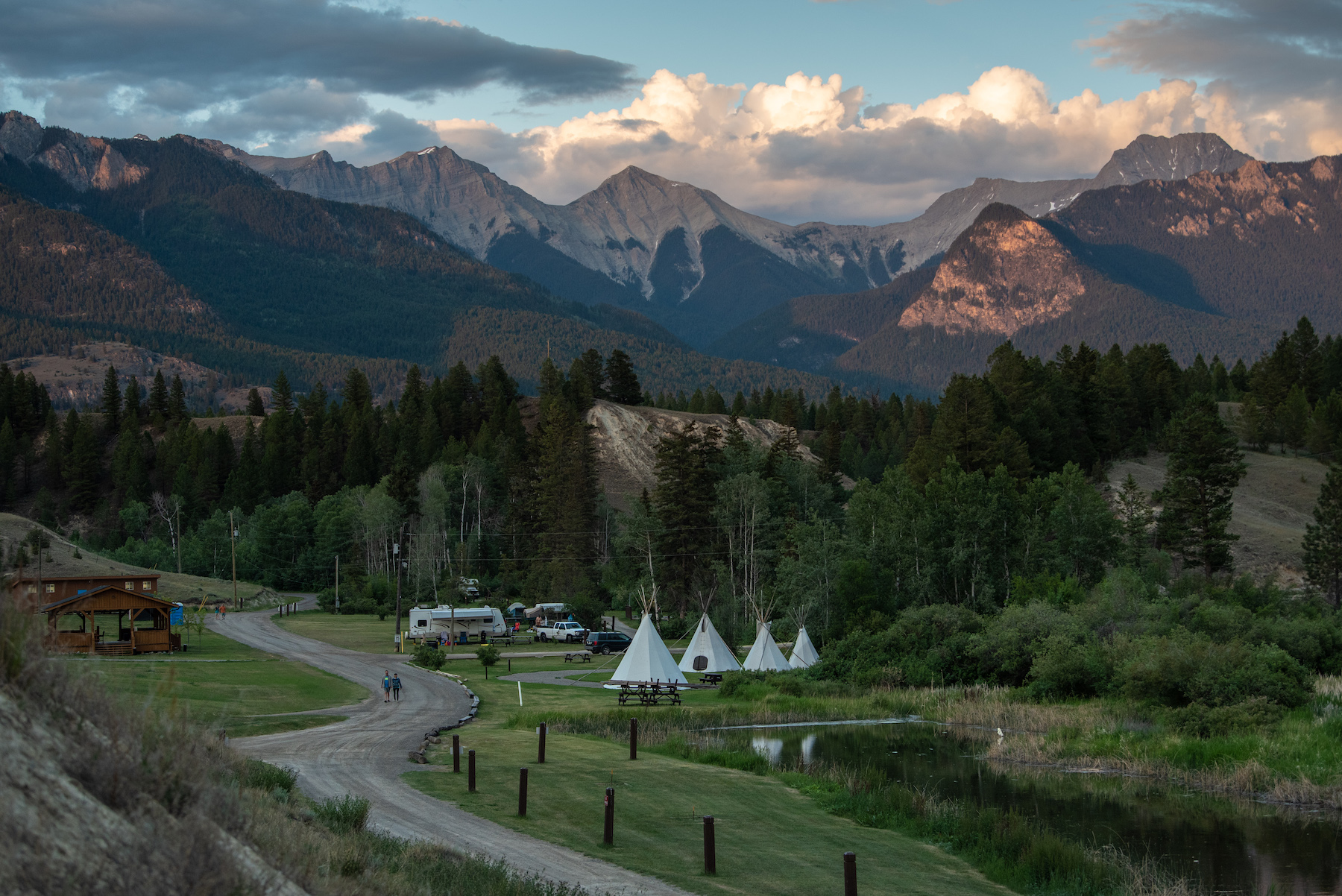 TIP 2 – When in Fernie, Golden, Kimberley, Nelson Kootenay Lake and Revelstoke, share your adventures with their tourism team using their unique hashtags, #FernieStoke, #GoldenRules, #AGoodPlacetoBe, #FindingAwesome and #TheRealStoke. Visit each community's website as they have excellent resources for itineraries and things to do in the area.
TIP 3 – For accessible adventures, connect with Kootenay Adaptive Sports Association.  Their staff and guides will help you get out on the trails with one of their adaptive mountain bikes.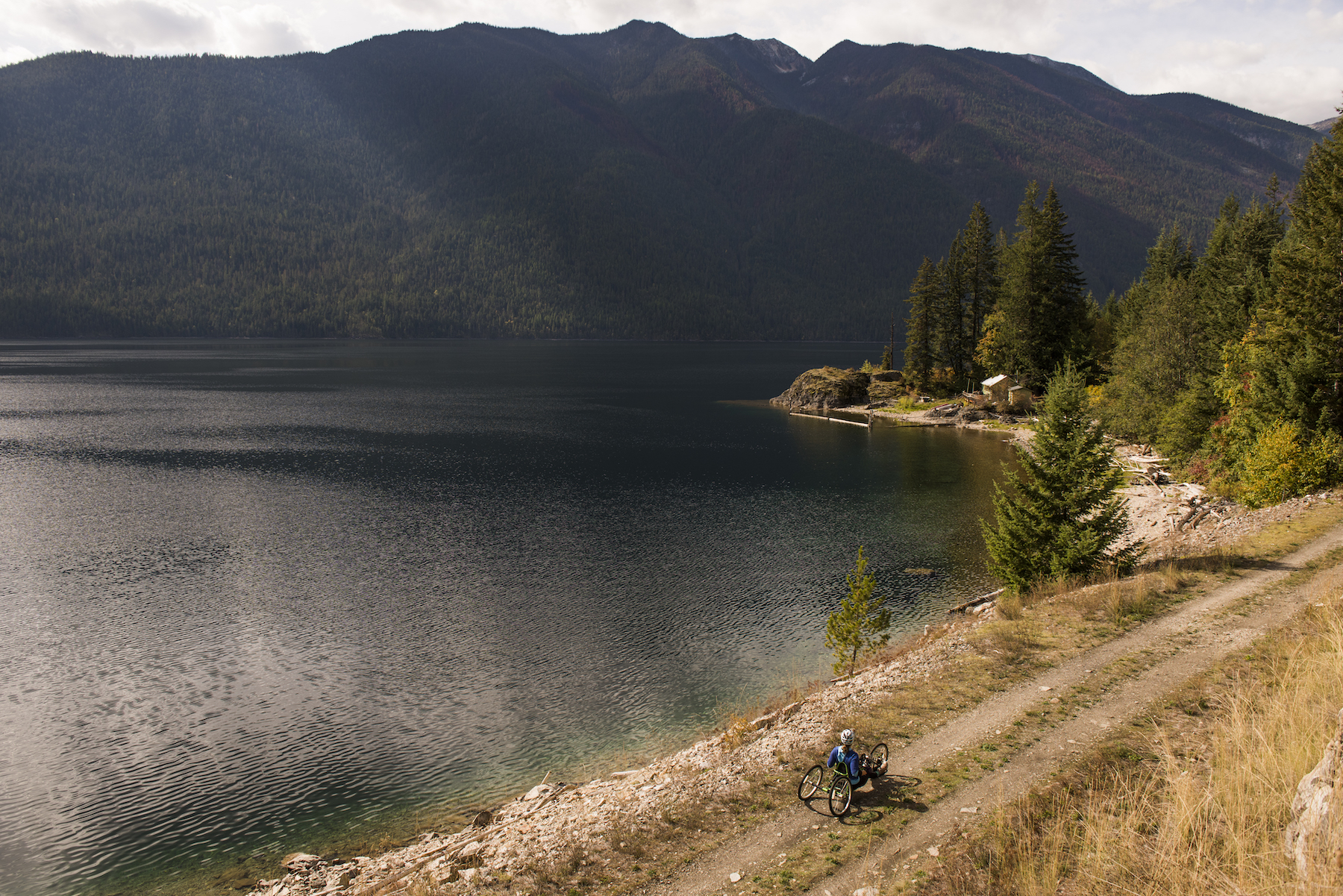 TIP 4 – If you are practicing outdoor safety by following the 3 T's (Trip Planning, Training & Taking the Essentials) – remember to tag BC AdventureSmart @bcadvsmart in your posts and/or social stories.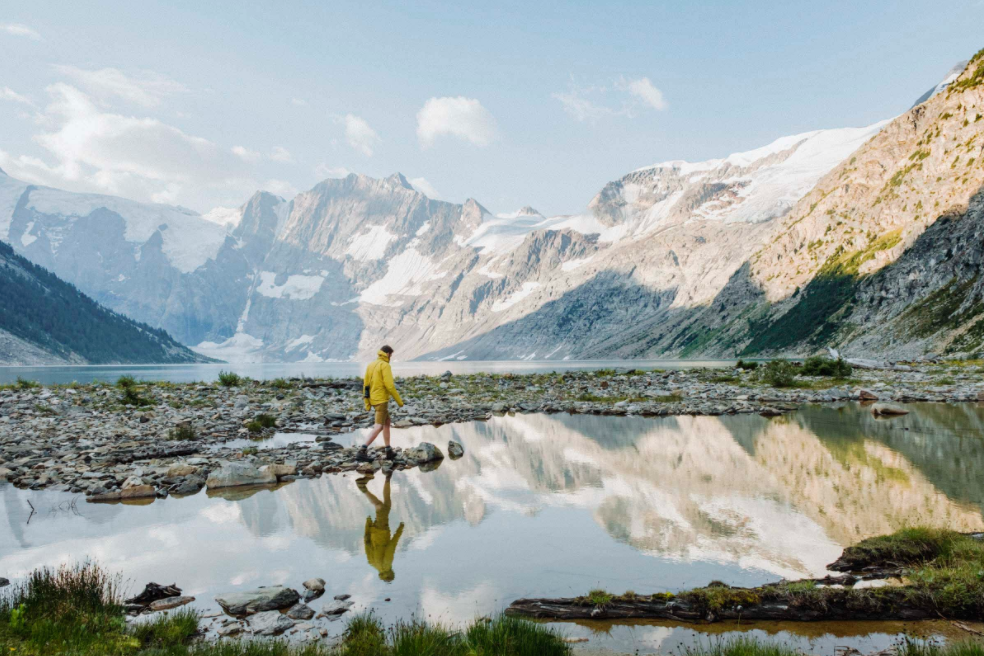 And, be sure to share your adventure with us by tagging @kootrocks, or using the hashtag #kootrocks with your favourite photos posts and video reels. 
We'd love to see them!

Know Before You Go – Plan ahead so you can travel safely and responsibly. Familiarize yourself with weather, road conditions, general alerts for travellers and provincial health orders & recommendations.
Related Stories
~ Accessible Trails in the Kootenays
~ Adventures for All: Accessible & Adaptive Sport Road Trip
~ Big Adventures in our Mountains
~ Cruising Down an Open Highway: Planning your Kootenay Road Trip
~ Easy Kootenay Hikes: To 360 Degree Vista Views
~ Everything is Local
~ Follow the Trail: Kootenay Hiking Adventures
~ Hidden Waterfalls in the Kootenays
~ Hike, Pedal, Roll or Ski: Our Kootenay Rails to Trails
~ Keeping the Kootenays Natural
~ Legendary Kootenay Attractions: Not to be Missed this Summer
~ Make the Most Out of Your Kootenay Getaway
~ Outdoor Adventures: Unique to the Kootenays
~ Sleep Under our Starry Skies in the Kootenays
~ Stewards of the Land: Positive Effects
~ We Are All Connected
Top/cover photo by Field & Forest; exploring the Purcell Mountains near Invermere/Radium Hot Springs.
Words by Mark Locki. Mark is a photographer and writer based in Kimberley, BC. An avid traveller throughout the Kootenays and abroad, he enjoys exploring the natural world, camera in hand, seeking out compelling stories. He's often found deep in the backcountry, running, climbing or on skis, challenging himself to discover new scenes and viewpoints. 
Please tag your images with @KootRocks on Instagram to be featured in a future social post.  For travel deals and specials – sign up for our Consumer Travellers Newsletter.