Quiet, ultra-efficient, and crazy fun to drive, electric vehicles, or EVs, are becoming a common sight at our ski resorts and Nordic clubs throughout the Kootenays.
Get ready to explore the future of travel, with an EV Powder Highway Road Trip with stops at the Fernie Alpine Resort, Kimberley Alpine Resort, and Kicking Horse Mountain Resort.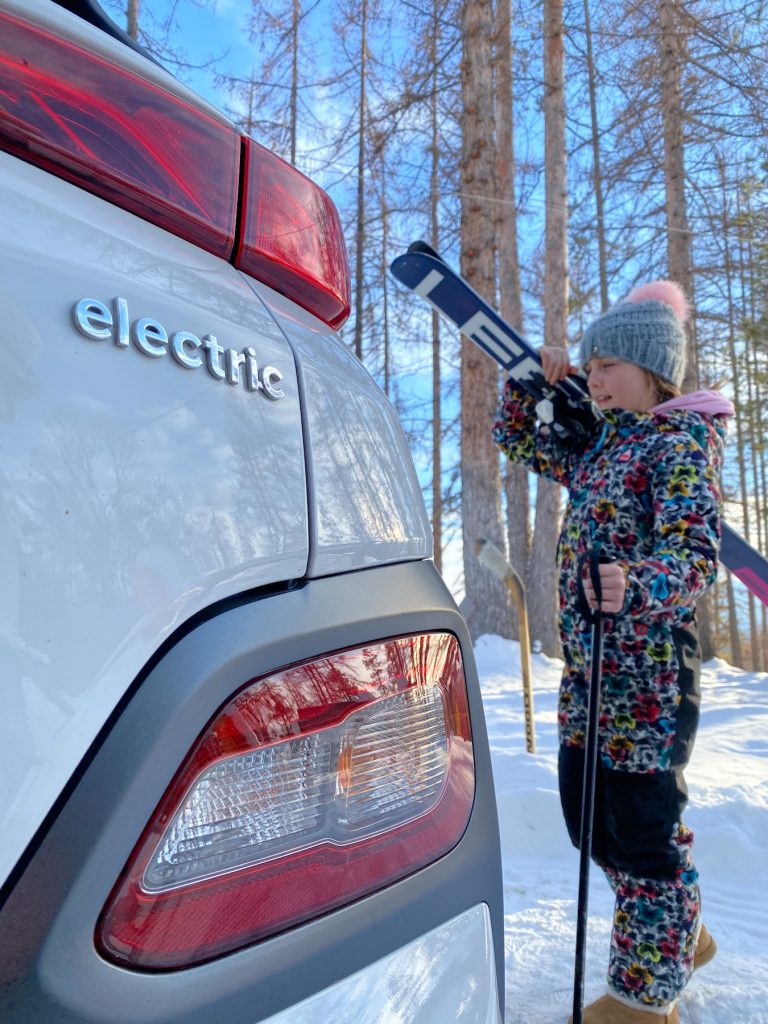 Most EVs now boast a range of over 300-km, meaning ski families can happily travel between all Powder Highway resorts, and most perceived EV 'hassles' are in reality bonuses. There are many charging stations installed across the Kootenays; 1,870-km of connected electric vehicle travel.
Check out PlugShare to to see all of the EV charging locations in British Columbia (and the surrounding areas that border BC). 
After a day of Fernie face-shots, a stop at Jaffray for coffee and snacks at the First Perk Coffee House and Eatery is a must on the road-trip west towards Kimberley. Twenty to forty minutes at the supercharger is sufficient to top off any EV for the trip to Kimberley. A perfect window to grab a coffee and snack.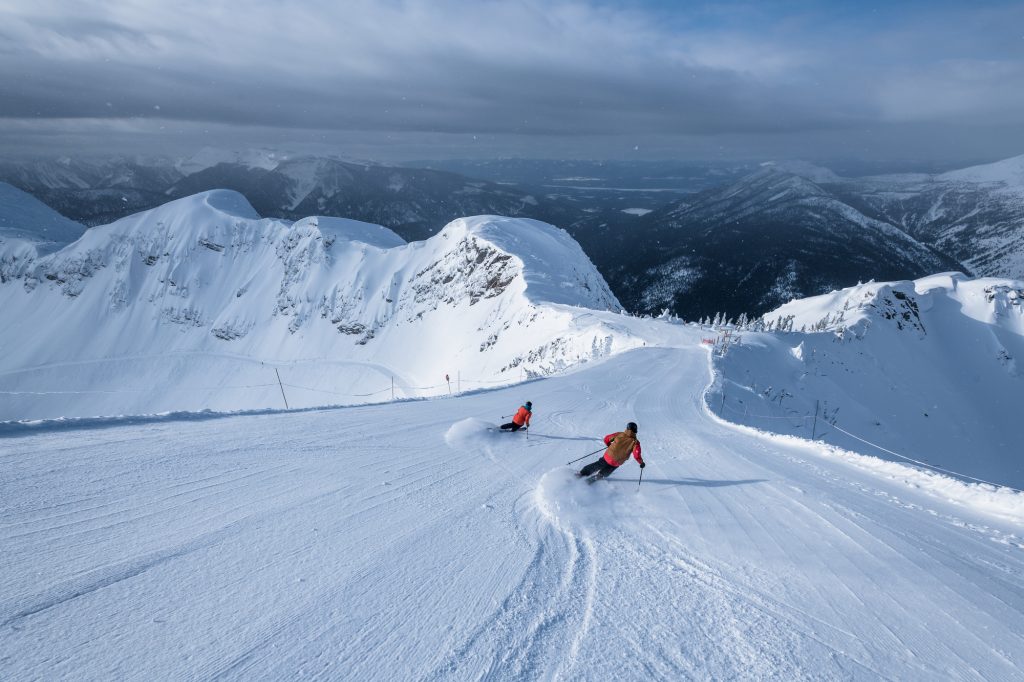 Kimberley offers two – level 2 chargers – which allows for more time to top-up while enjoying your dinner or an apres-ski stop at the Burrito Grill or Pedal and Tap or The Shed or Stonefire Pizzeria in Kimberley's Platzl (downtown centre/pedestrian mall). EV drivers can also plug into the wall at their hotel or condo, to trickle-charge overnight and while they carve up Kimberley Alpine Resort's legendary groomers.
Heading North, a coffee stop in the Upper Columbia is mandatory en route to Golden from Kimberley. Invermere and Radium Hot Springs offer multiple EV charge options, including one of Tesla's newest Supercharger installations, with 8 fast-charge stations that include universal level 2 charge ports for all EVs, all within easy walking distance of three iconic coffee shops.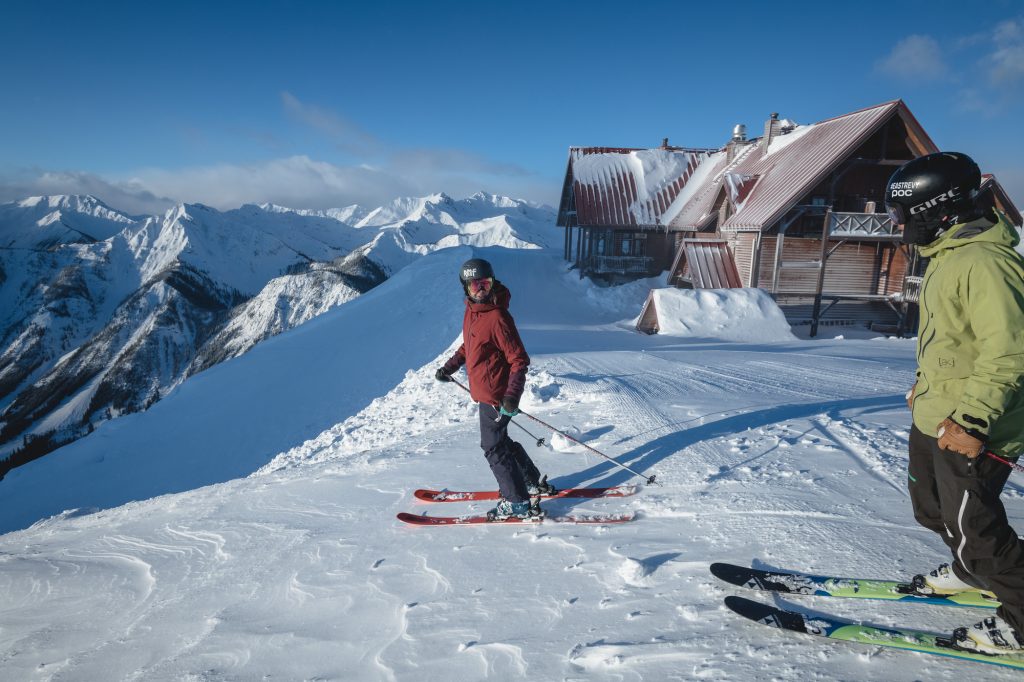 We opt for a DC fast-charge in Radium Hot Springs, with time for coffee and road snacks at the Bighorn Cafe. This leaves us with plenty of range to hit Kicking Horse Mountain Resort for a few days. For the trip home, we charge up at Golden's convenient DC supercharger while we savour mouthwatering taco plates at Reposados in downtown Golden.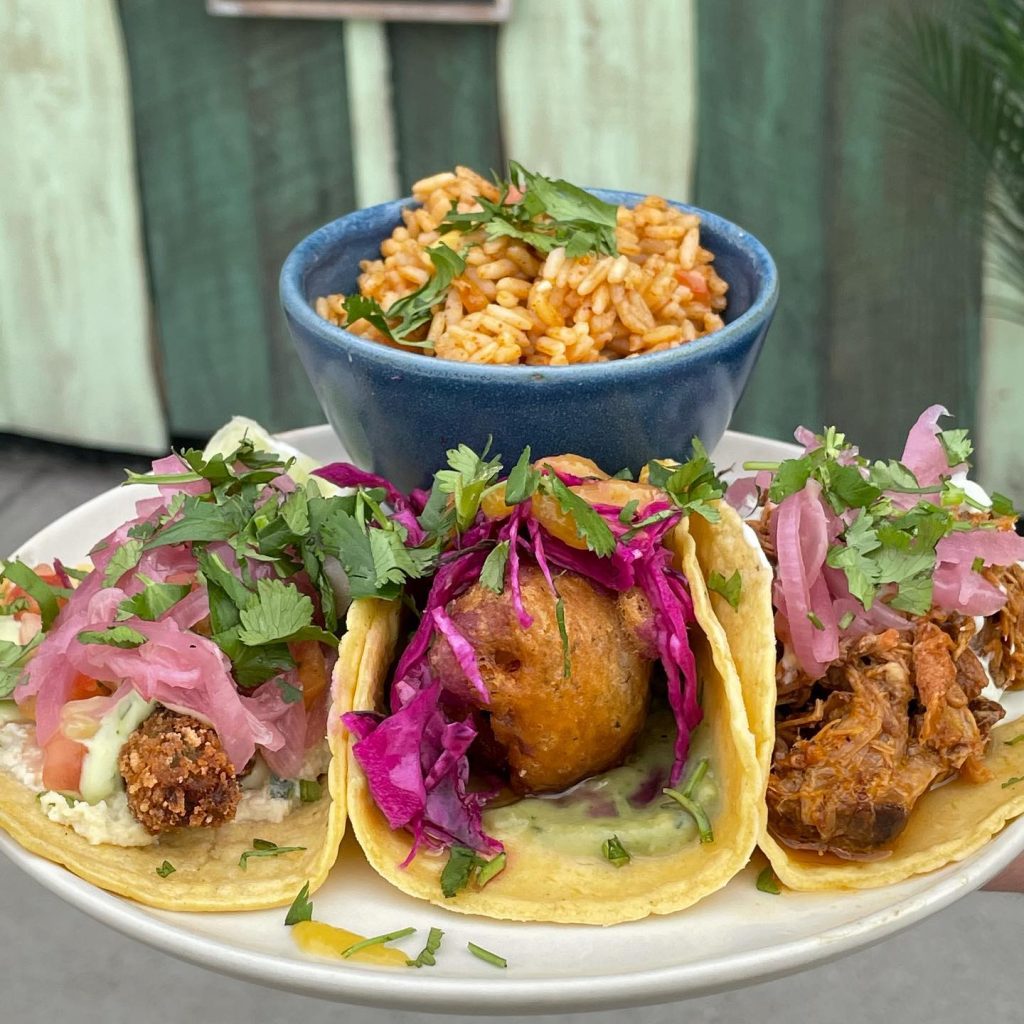 The icing on the EV Powder Highway cake? A family of four stopping between resorts for coffee and treats while fast charging still costs less than the gasoline for an old-school vehicle.
While no vehicle is zero-impact, EV battery components can be recycled over and over again, and are powered by increasingly renewable energy. Ford, Chevy, Tesla and trend-setting Rivian all have EV trucks on the horizon. In an EV your family can stop and truly enjoy the in-between wonders of the Powder Highway, save money, and minimize the impacts of your ski tracks on the planet.

Know Before You Go – Plan ahead so you can travel safely and responsibly. Familiarize yourself with weather, road conditions, general alerts for travellers and provincial health orders & recommendations.
Related Stories
~ 7 Tips to Get You Started: Exploring Powder Highway's Backcountry
~ 72 Hours in the Columbia Valley this Winter
~ 72 Hours in Fernie this Winter
~ 72 Hours in Golden this Winter
~ 72 Hours in Kimberley this Winter
~ 72 Hours at Panorama Mountain Resort his Winter
~ Cozy Up in a One of the Kootenay Authentic Cabins this Winter
~ Family Fun on the Powder Highway
~ Getting into Hot Water: Kootenay Hot Springs
~ Kootenay Winters: Why We Love Them
~ Our Kootenay Mountain Culture
~ Powder Highway 101
~ What's New on the Powder Highway? 
Top/cover photo: Views of the top of Kicking Horse Mountain Resort; photo courtesy of Destination BC/Rueben Krabbe
Please tag your images with @PowderHighway and @KootRocks on Instagram to be featured in a future social post.  For travel deals and specials – sign up for our Consumer Travellers Newsletter.