Follow the Powder Highway to Kimberley's historic mountain & alpine community.  The Kimberley Alpine Resort is home to North America's largest gladed terrain over 202 hectares (500 acres) and a vertical rise of 751 m (2,465 ft). Offering excellent snow conditions, plenty of sunshine and consistent snowfall of light and dry, Purcell powder.  Check DriveBC for the latest road conditions. 
Accommodation options in Kimberley.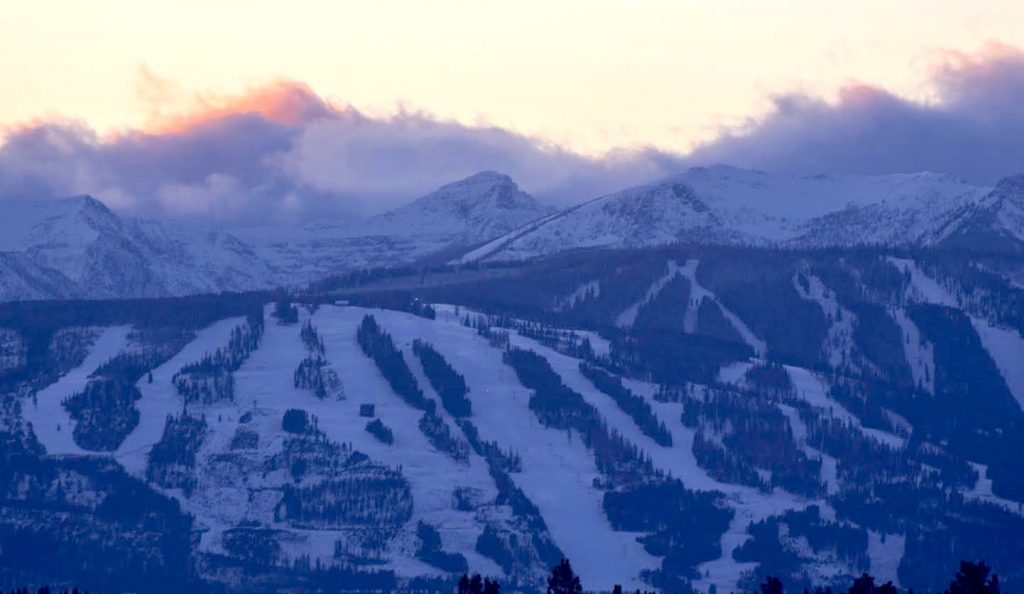 DAY 1
Pull up a seat with the locals at Our Place Restaurant, located at the entrance to Kimberley's famous Platzl. Hot coffee, hearty breakfasts, and free smiles (#8 on the menu!) guarantee a great start to your trip to Kimberley.
Once you've fueled up your body for the day, head up to the Kimberley Alpine Resort, where you'll find some of BC's finest glades await.
(***Due to a fire at the North Star Express Gondola's top station/lift operator hut in December 2021, access up the front side of the mountain is not available.  To reach the backside/North Bowl – book your snowcat shuttle seat in-advance to get you up the mountain and into the Tamarack, Vimy Ridge and Black Forest areas of the mountain; riding the Tamarack and Easter Chairs. The other option is to hike into the Tamarack Chair – view the how-to-video).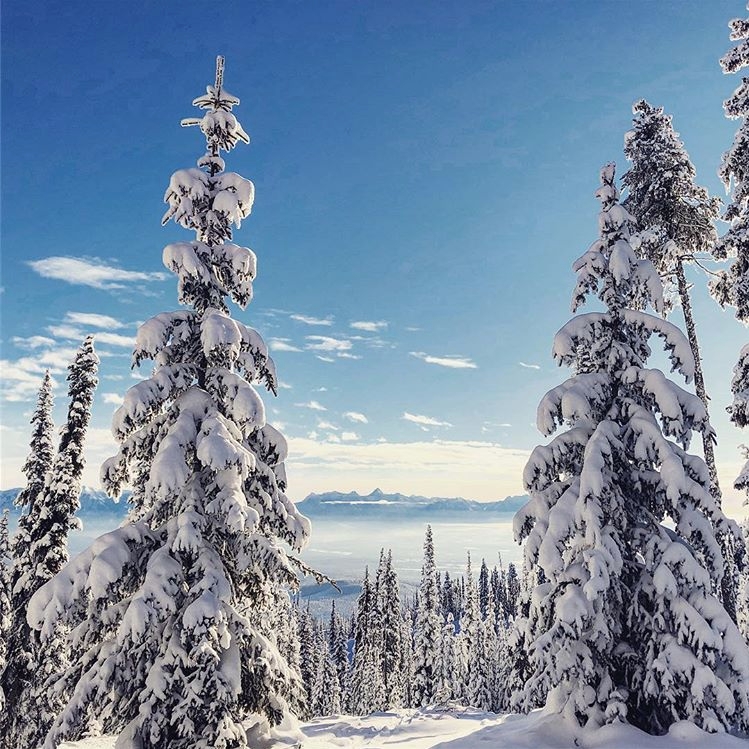 Before you ski/ride down your last run of the day, put in a call to Bear's Pie Factory to order one of their delicious Shepards Pie. With an hour's notice, the pie, stuffed with more than 1-lb of filling, will be waiting for you once you walk through their doors.
After lunch, get your art fix by checking out the latest exhibition at Centre 64/Kimberley Arts. Local and regional artists display their crafty creations in various mediums on a rotating basis. And, visit the two other art galleries in Kimberley's Platzl – Kimberley's Friends Gallery and The Laundromat Art Gallery. 

Before you contemplate dinner tonight, you'll need to do a little planning for tomorrow. Curious what I'm talking about? Read on further to find out…

With the sun setting, it's time to head back to Kimberley's historic city centre for a Neapolitan-style pizza cooked in the 900f wood-fired oven at Stonefire Pizzeria. Try the Trek Pizza, loaded with 2 types of cheese, Italian Sausage, basil, mushrooms and fresh arugula over top of a creamy alfredo sauce. It will leave you saying é delizioso!
DAY 2
Call in advance and pick up your breakfast from the  Sullivan Pub (or if you are without children stay in).  Named after Kimberley's famous Sullivan Mine, the breakfasts here are fit for a miner's appetite.  Another option for the entire family is the Snowdrift Cafe in the Platzl – as they serve breakfast all day. 
It's time to make your way to the Kimberley's legendary glades (Black Forest). Pockets of untouched powder will linger here long after the last storm has passed, so even if you don't make it to Kimberley on a powder day, you can still find the fresh… if you know where to look.
Following your leg burnin' morning workout, pop in for a panini at the Crème Cheese shop, made with regionally sourced bread, meats and veggies.
Got a little left in your legs? Hop on a rental fat bike from Blackdog Cycle & Ski or the Bootleg Bike Company and hit the trails in Lois Creek for a winter biking adventure. Ride out to the Tea Spot for a great view of the Rocky Mountains.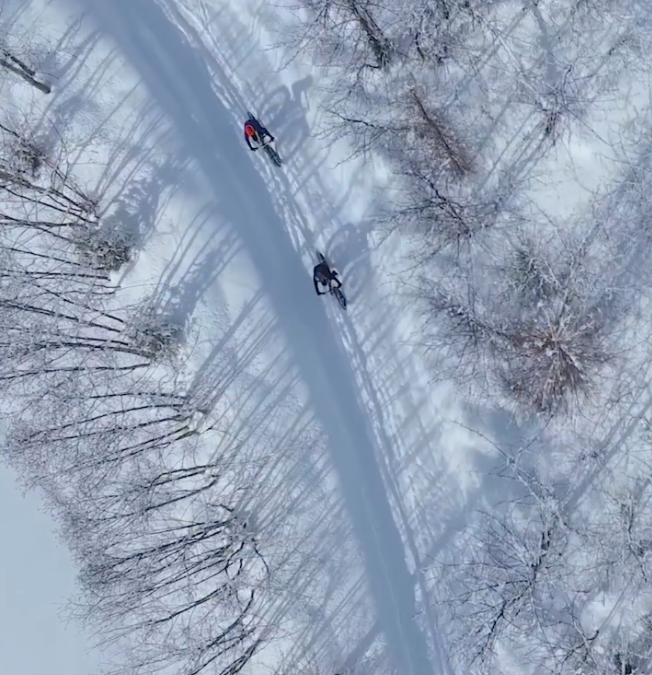 Another easy and family-friendly option, is the short trek (10-minute walk) to Marysville Falls; a 30-metres (100 ft.) waterfall.
You planned ahead like I told you to yesterday, right? If so, you'll be enjoying a scrumptious Bavarian Feast from the Old Bauernhaus Restaurant, which needs to be ordered 24-hours in advance. This renowned Kimberley establishment is housed in a 350-year-old farmhouse that was relocated from Munich to Kimberley in 1989. Wash your meal down with a German-Style Kolsch from local brewery Grist & Mash.  Prost (cheers)!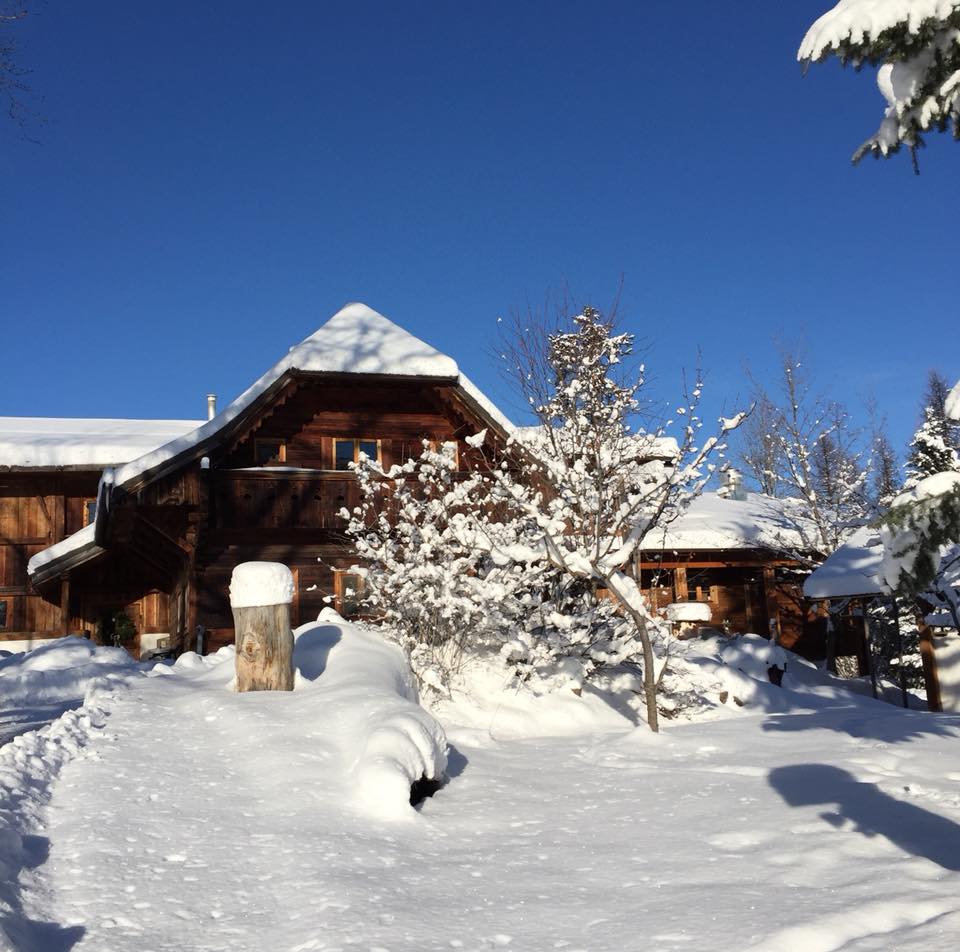 After you've filled up on German food and beer, head to Spirit Rock Climbing Center to fulfill your trifecta of activities for the day. Do you have no fear of heights? Try one of the routes on the 3-story main wall. If you prefer to stay a little closer to the ground, the bouldering wall has you covered.
DAY 3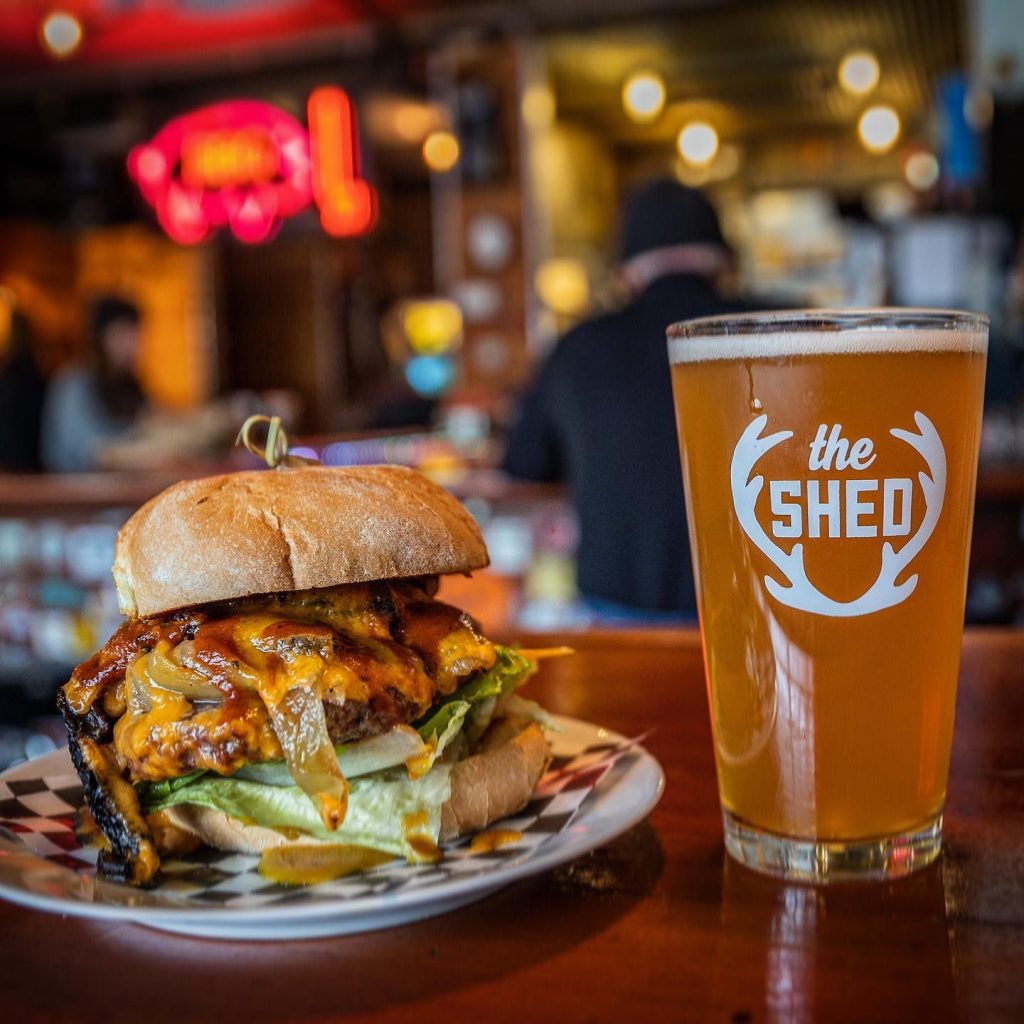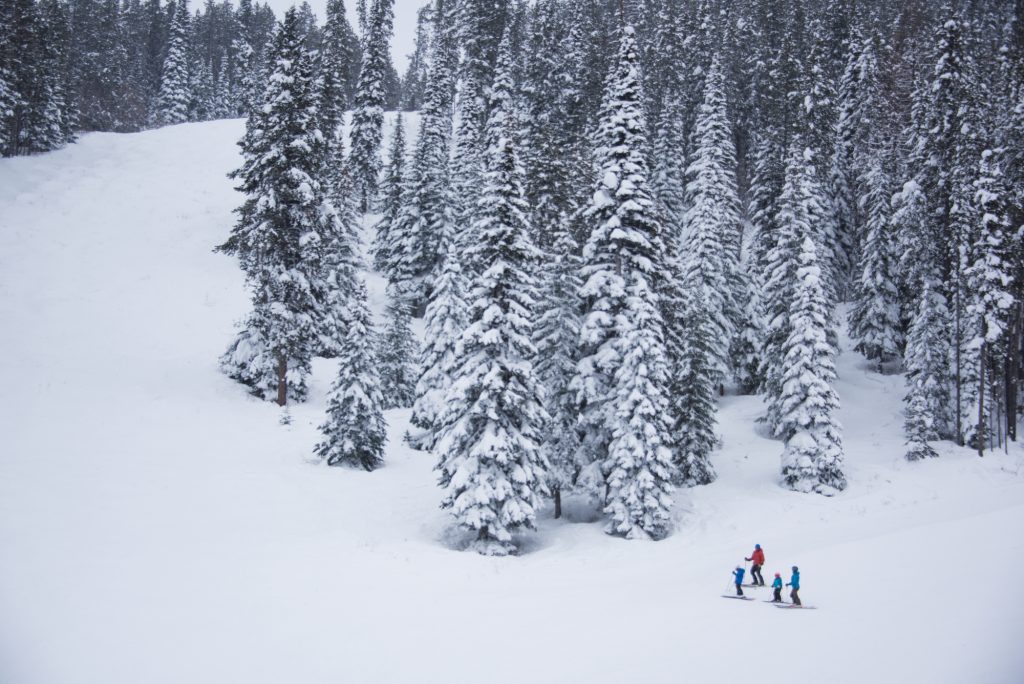 Other dining options in Kimberley.
Know Before You Go – Plan ahead so you can travel safely and responsibly. Familiarize yourself with weather, road conditions, general alerts for travellers and provincial health orders & recommendations.
Related Stories
~ 7 Tips to Get You Started: Exploring Powder Highway's Backcountry
~ 72 Hours in the Columbia Valley this Winter
~ 72 Hours in Fernie this Winter
~ 72 Hours in Golden this Winter
~ 72 Hours in Nelson this Winter
~ 72 Hours at Panorama Mountain Resort this Winter
~ 72 Hours in Revelstoke this Winter
~ 72 Hours in Rossland this Winter
~ Family Fun on the Powder Highway
~ Funky Finds on the Powder Highway
~ Kootenay Winters: Why We Love Them
~ Our Kootenay Winter Celebrations: Along the Powder Highway
~ Our Kootenay Mountain Culture
~ Powder Highway 101
~ What's New on the Powder Highway? 

Top/cover photo courtesy of Raven Eye Photography; views of the Canadian Rockies (Fisher Peak) from the Ski Resort.
Words by Mark Locki. Mark is a photographer and writer based in Kimberley, BC. An avid traveller throughout the Kootenays and abroad, he enjoys exploring the natural world, camera in hand, seeking out compelling stories. He's often found deep in the backcountry, running, climbing or on skis, challenging himself to discover new scenes and viewpoints. 
Please tag your images with @KootRocks on Instagram to be featured in a future social post.