With long, winding highways running along deep river valleys, over long mountain passes and through picturesque communities, a road trip through the Kootenay Rockies fulfills that deep desire for the freedom of the open road.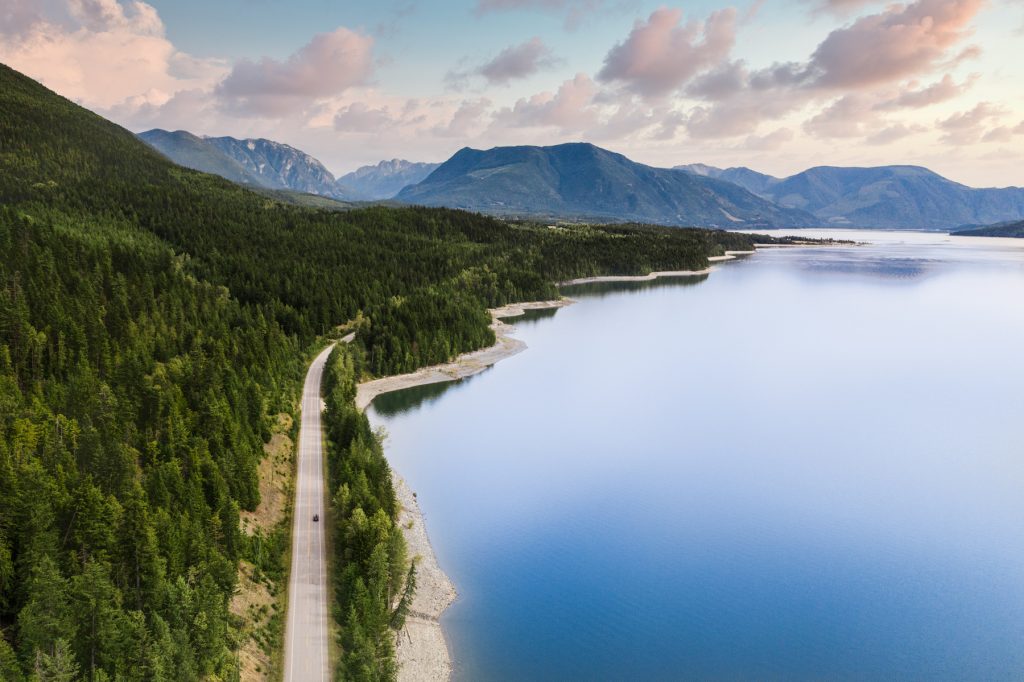 There are few better sensations than cruising the highways, fresh mountain air streaming through the open windows with your family and friends along for the ride. Perhaps the only thing that comes close to that feeling is relaxing in the warm waters of mineral hot springs.
Why not combine both of these experiences with a road trip through six of the most iconic hot springs in the Kootenay Rockies. Take the circle tour of our highways and hit up a new hot springs resort each evening.
Ainsworth Hot Springs Resort
Start your trip heading north from Nelson along the shore of Kootenay Lake, and you'll soon be at your destination of Ainsworth Hot Springs Resort. Take a plunge in their horseshoe-shaped cave, lined with stalactites and stalagmites, then relax in the pool and take in the views of Kootenay Lake. When you're not enjoying the pools, take a caving tour of the nearby Cody Caves. Luxury resort accommodations and fine dining fare in the Ktunaxa Grill complete the experience.
(The pools are now open to the public with "reservation", Wed to Sun, from 10am to 5:30pm. It is recommended to book your accommodation in advance, too.)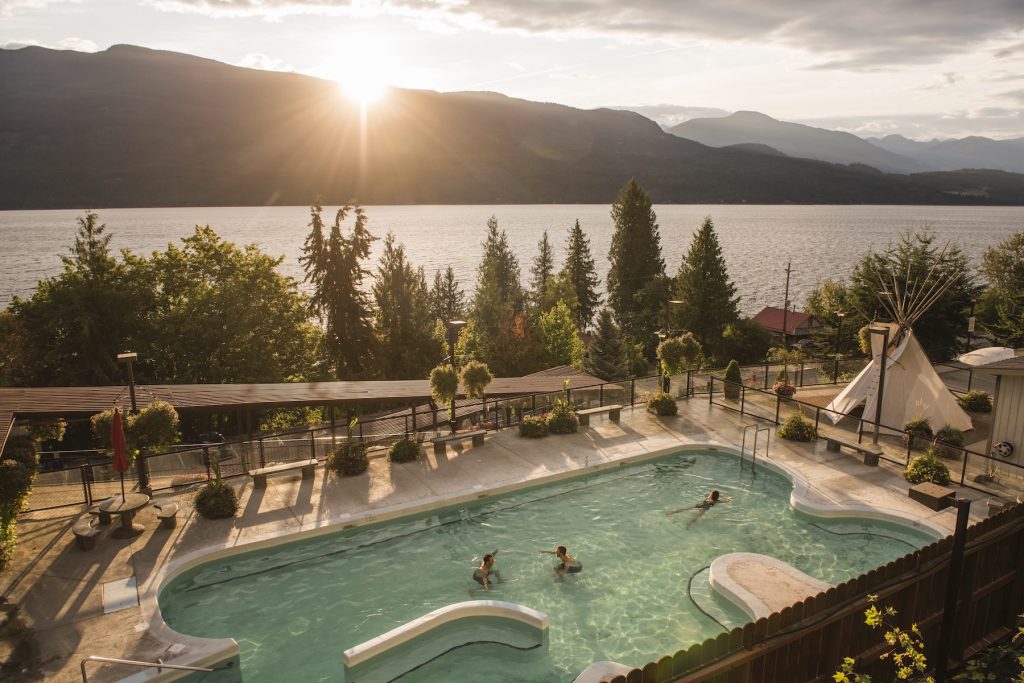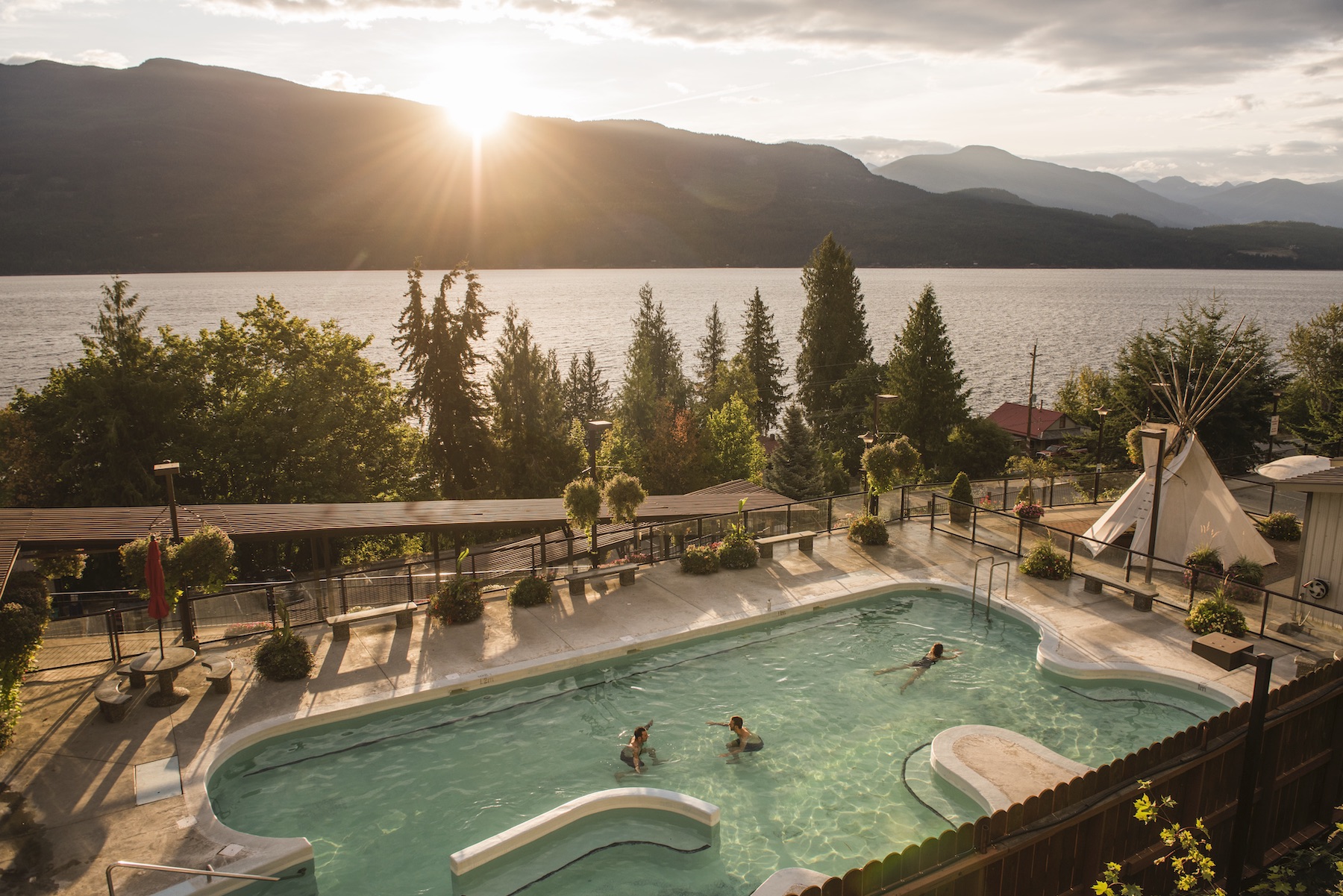 Nakusp Hot Springs
Cross the Selkirk Mountains via Highway 31A and head north to Nakusp Hot Springs. Their two pools are fed by natural hot springs found deep in the forest surrounding the grounds. Stay in their campground or private cedar chalets located mere steps from the hot spring pools.
(These hot springs are open to travellers and residents. Annual spring maintenance shut down, Apr 25 to May 5, 2023.)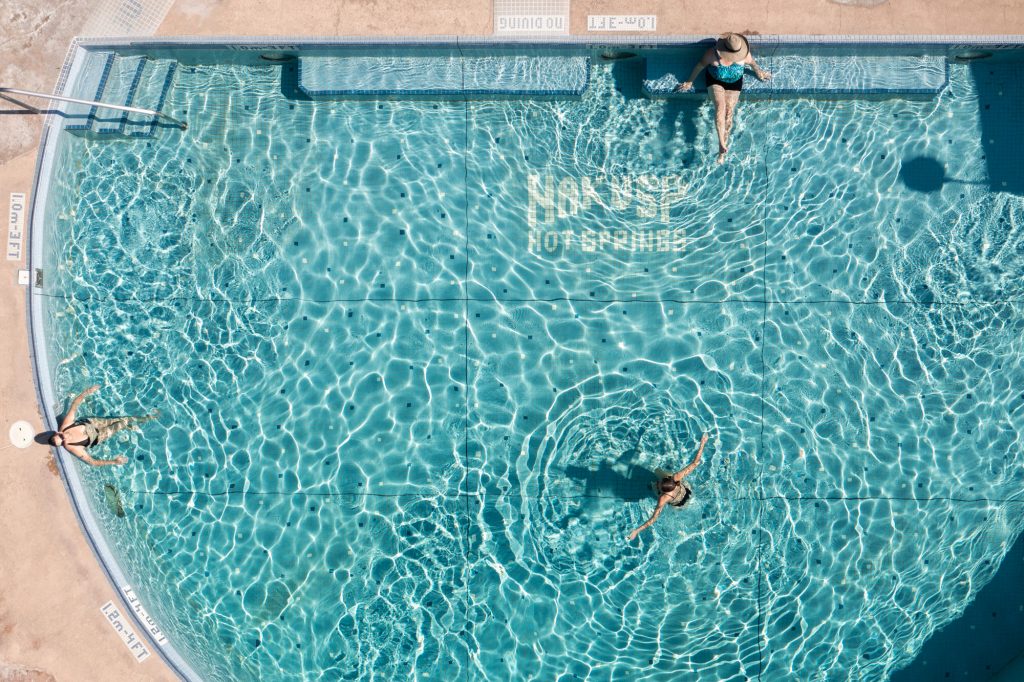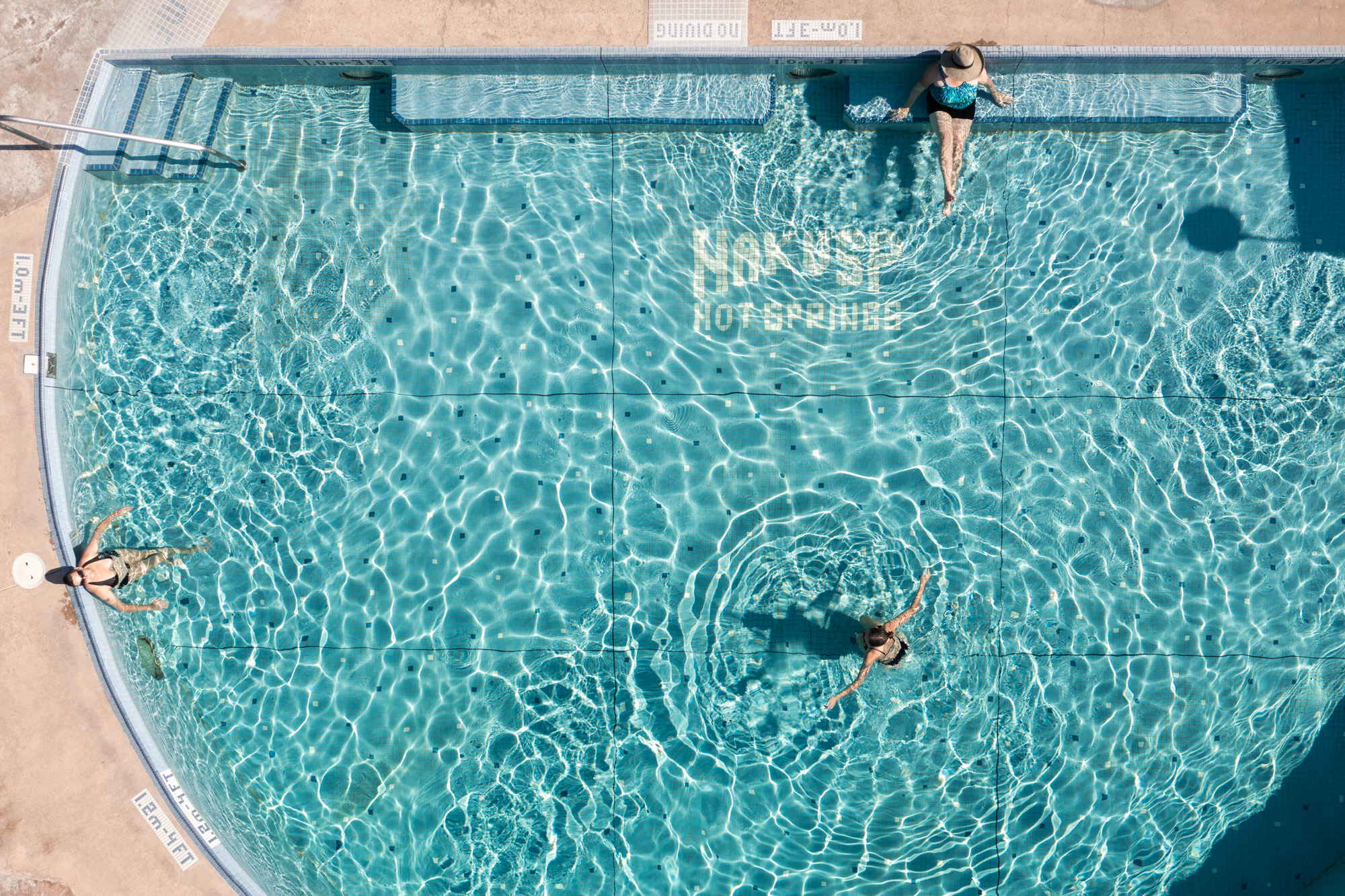 Halcyon Hot Springs Resort
For the ultimate luxury experience, stop in at the Halcyon Hot Springs Resort between Nakusp and Revelstoke. Located right on the shores of Arrow Lake, Halcyon Hot Springs Resort has four pools for your healing pleasure. Visit The Spa at Halcyon to get a soothing massage from one of their expert practitioners. Enhance your spa experience with a soak in the mineral rich waters of Halcyon.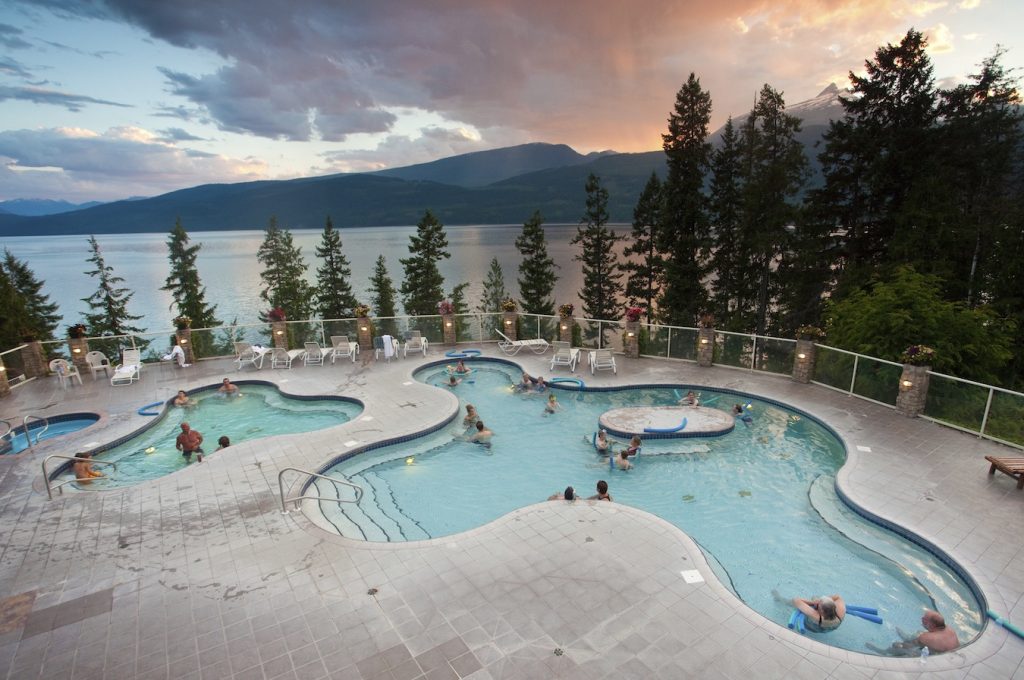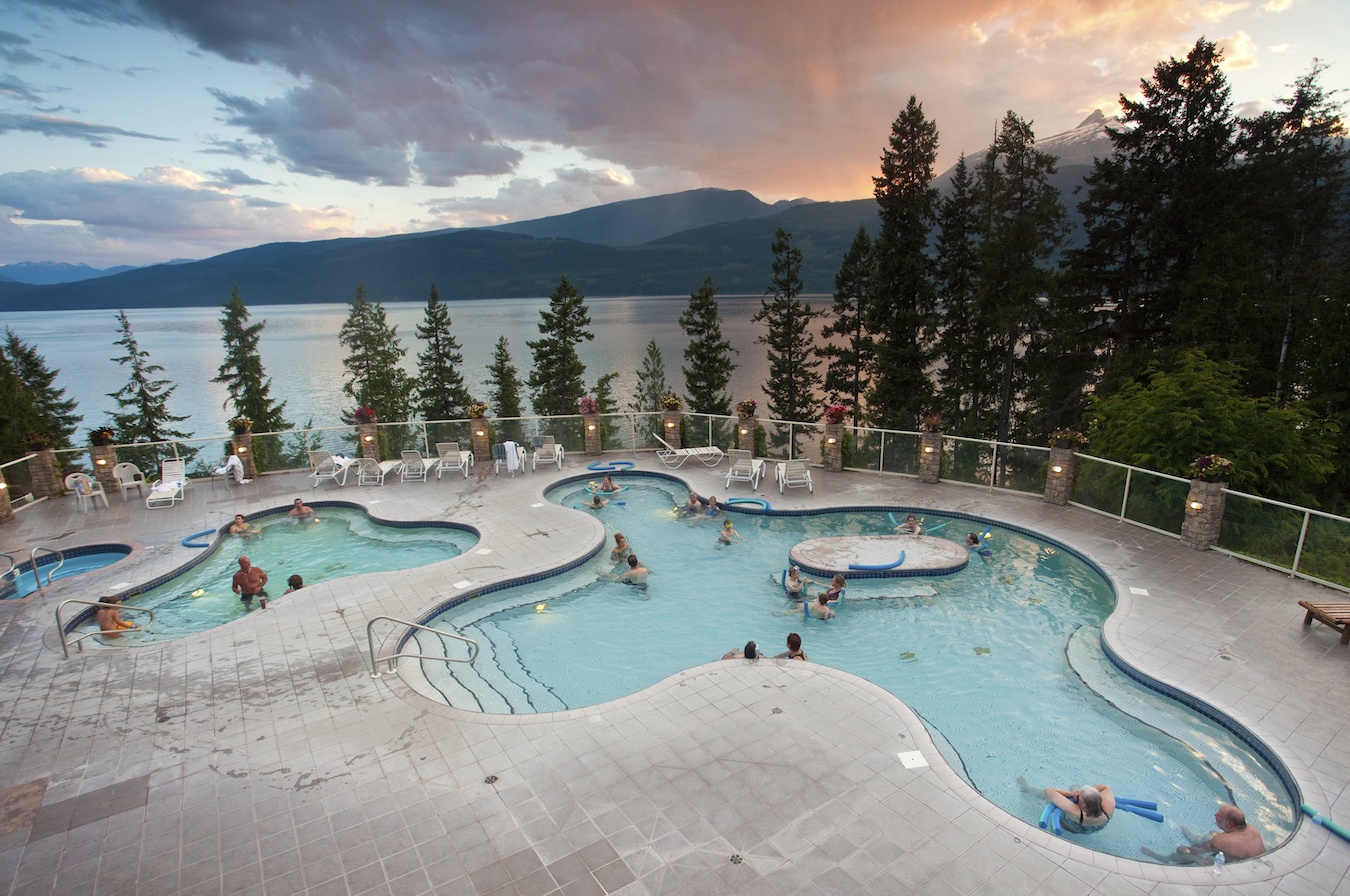 Canyon Hot Springs
Tucked within Albert Canyon between Glacier and Mount Revelstoke National Parks, Canyon Hot Springs has two natural mineral hot pools available for your use. For a romantic stay, book a night or two in their Honeymoon Chalet, an exquisite log cabin complete with Jacuzzi Tub. If you prefer more rustic accommodations, book one of their campsites and pitch your own tent.
(These hot springs are open from May to September.)

Radium Hot Springs
After the long drive over Rogers Pass and down the Columbia River Valley past Golden, stop in at the Radium Hot Springs just inside the boundaries of Kootenay National Park. Used for centuries by the Indigenous Ktunaxa people – the pools are situated in the stunning Sinclair Canyon.
(Annual spring maintenance shut down, Apr 24 to May 4, 2023.)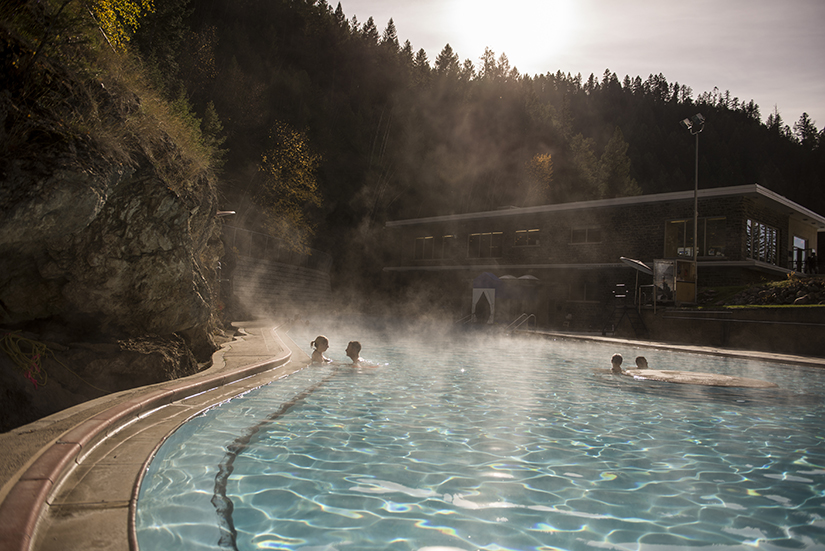 Fairmont Hot Springs Resort
Finish off your road trip in fashion at the Fairmont Hot Springs Resort. Their natural mineral soaking pool is kept at an average of 39C, with their swimming pool and dive pool slightly cooler to the touch. Accommodation offerings include rooms in the resort, family villas, and an RV & Campground. Between soaks in the springs, get in a round of golf or hike the local trails. The pools will be waiting for you when you return!
(These hot springs are open to hotel guests. And, visitors can purchase a membership for a single entry visit.)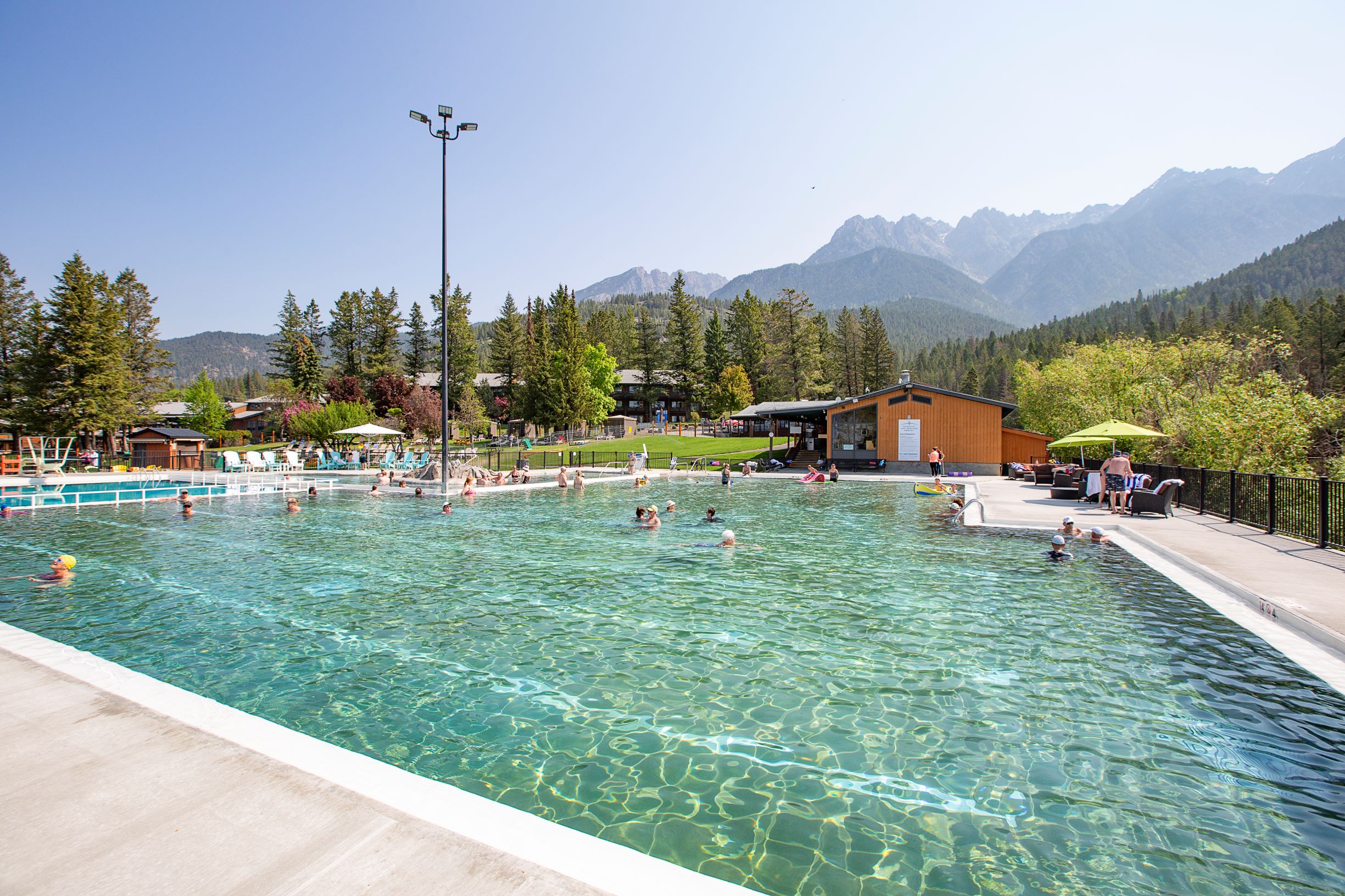 Click on the above mini digital story for photos and video clips highlighting a Kootenay Rockies experience.