It moves in rhythm, keeping time with the persistent, resonating thump. Lights scan from overhead; tie-dyed shirts and bright beach balls are highlights of the wave it illuminates below.
You're part of it, bobbing with the rest, lost in the moment in the sea of a summer music festival.
You'd be hard pressed to find a better setting for a music festival than here in the Kootenays. Mountains surrounding stages reverberate beats back to festival goers, while the region's valleys, lakes & rivers carry the sounds kilometres beyond.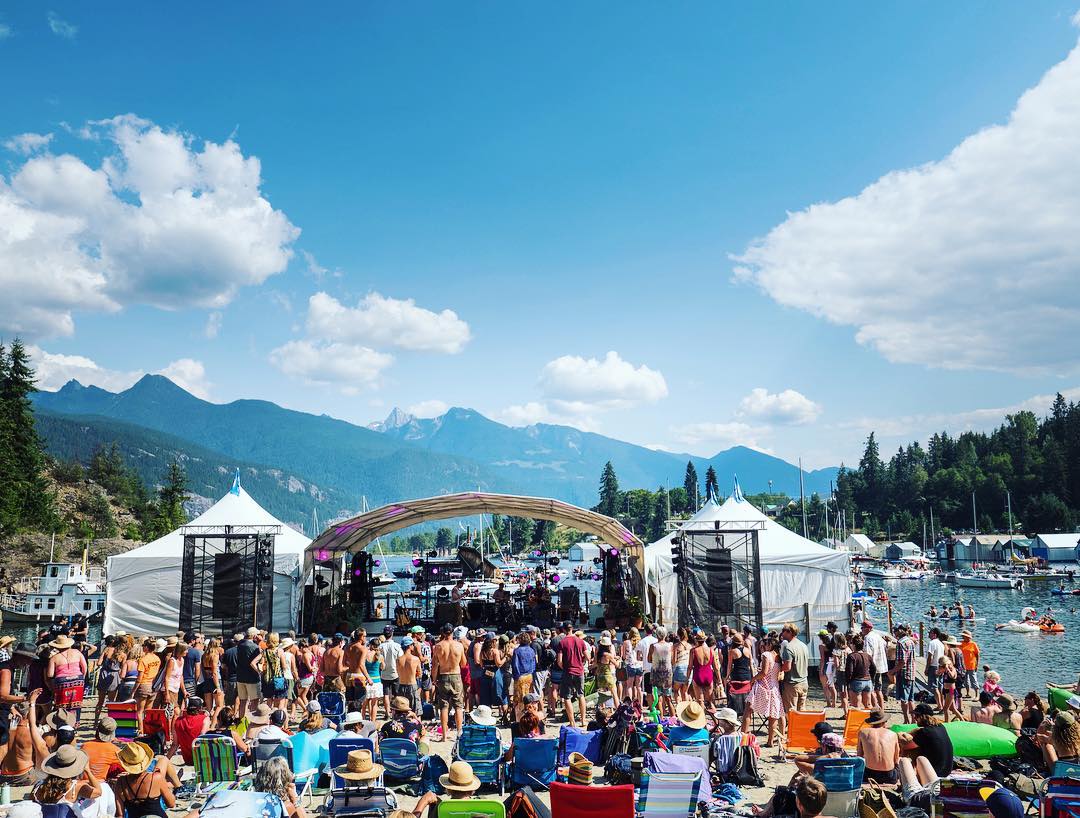 Itching for a tie-dye infused road trip? Here are a list of the major music festivals to groove your to this summer (listed by date):
AMISSA Festival (Meadow Creek, BC)
DATES: JUNE 10-12, 2022
Genres: Variety (International & DJs)
~ Past Artists
~ 2022 Line Up (coming soon)
AMISSA featured international acclaimed artists as well as some of the finest DJs and producers from Western Canada and the Kootenays. This grassroots event combines the love of art, music and the outdoors. The directors pride themselves on curing a solid music line up coupled with local visual artists and venders.
Symphony on the Mountain (Kimberley, BC)
DATES: JULY 8-9, 2022
Genres: Classical
~ Past year's performance was a scaled down orchestra, in 2022 they hope the entire orchestra will perform.
Symphony of the Kootenays will perform at the Kimberley Alpine Resort, at the lower level of the mountain (so that more people can attend) on July 9.  A Gala will be held, at the top of the mountain,  a day in advance of the full concert (July 8). 
Steamboat Mountain Music Festival (Edgewater, BC)
DATES: JULY 8-10, 2022
Genres: Variety (Blues, Country, Folk, Swing & more)
~ Past Performers
~ 2022 Line Up (coming soon)

This family-friendly, down-home music festival is hosted by the small community (population 437) of Edgewater, BC.  The event begins with several 'Porch Parties' around the town on the Friday evening, followed by live performances on Saturday and music workshops on Sunday.
Starbelly Jam Festival(Crawford Bay, BC)
DATES: JULY 15-17, 2022 (TBA)
Genres: Variety (Bluegrass, Electronic, Folk, Rock, Reggae/Ska, Samba & more)
~ Past Performers
~ 2022 Line Up (coming soon)

Coordinated by a community-minded group, this festival was started to celebrate how wonderful it all is and has become the cultural event of the year for the East Shore of Kootenay Lake.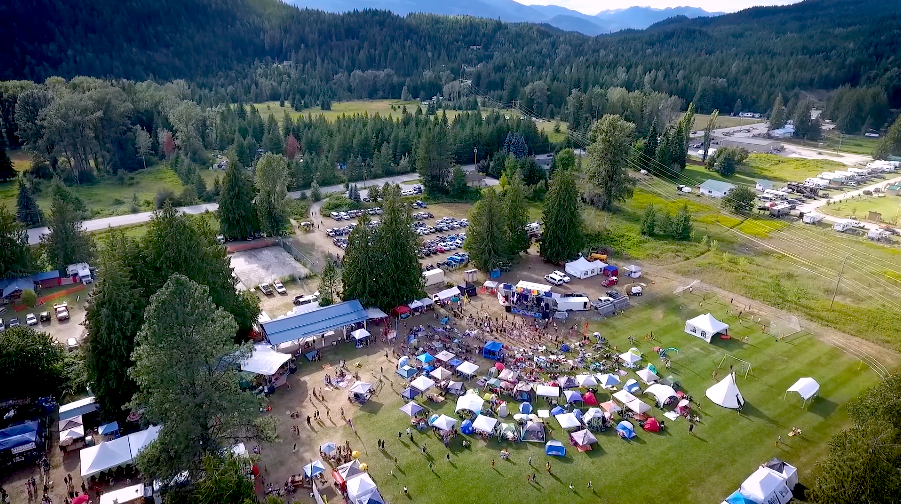 Photo courtesy of the Starbelly Jam Festival
Kaslo Jazz Etc. Festival Kaslo, BC)
DATE: JULY  29 – AUGUST 31, 2022
Genres: Variety (Blues, Bluegrass, Funk, Indie, Jazz, Rock, Soul & more)
~ Past Performers
~ 2022 Line Up
The festival's floating stage helps turn the area into a natural amphitheatre. Built within Kaslo Bay Park, the stage is situated so sounds from the performers reverberate against a mountain backdrop, amplifying the music to festival-goers who either swim or paddle around the stage or listen from along the sandy shoreline.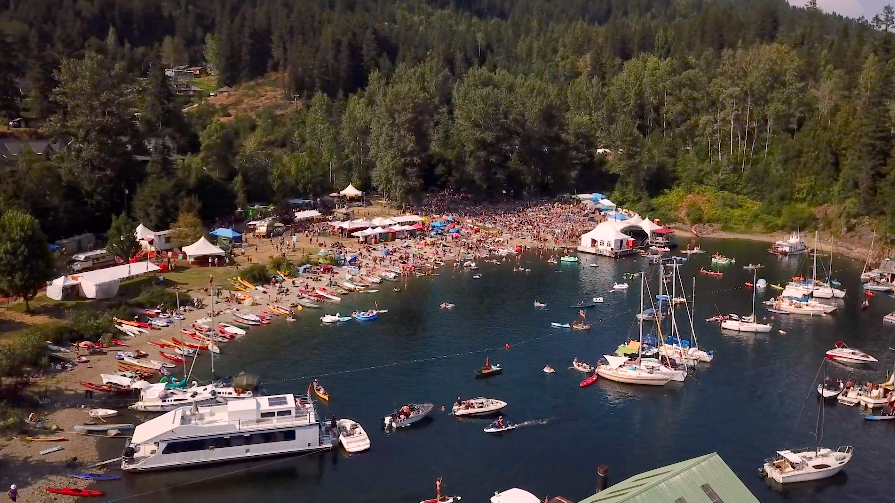 Photo courtesy of the Kaslo Jazz Etc. Festival
Shambhala Music Festival (Salmo, BC)
DATES: JULY 22-25, 2022
Genres: Electronic
~ Past Artists
~ 2022 Line Up (Coming Soon)
Shambhala may hold the record as Canada's biggest electronic music festival. The heart of the festival are 'the people' who flock annually to rub shoulders with 17,000 colourfully-clad music lovers.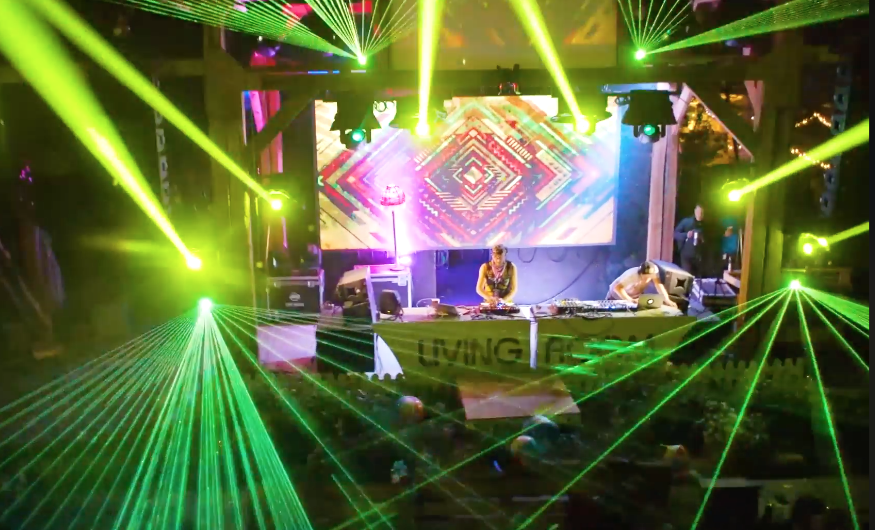 Photo courtesy of the Shambhala Music Festival
Wapiti Music Festival (Fernie, BC)
DATES: 10 ANNUAL, AUGUST 5-6, 2022 
Genres: Indie
~ Past Performers
~ 2022 Line Up (Coming Soon)
This festival has a focus on delivering a curated experience of the best Indie Rock bands from across Canada. Previous acts who have played Wapiti includes July Talk, Black Pistol Fire, The Strumbellas, Yukon Blondie, Elliott Brood, Wintersleep and Shred Kelly.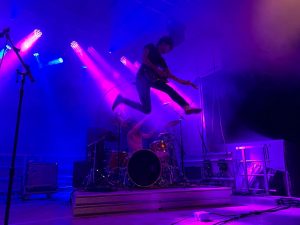 Tiny Lights Festival (Ymir, BC)
DATES: 10 ANNUAL, SEPTEMBER 2-4, 2022
Genres: Indie (Independent Canadian)
~ Past Performers
~ Festival Sustainability
~ 2022 Line UP (Coming Soon)
Part of what makes 'Tiny Lights' so unique is their tiny size, performances are intimate – bursting with stellar talent and interested humans.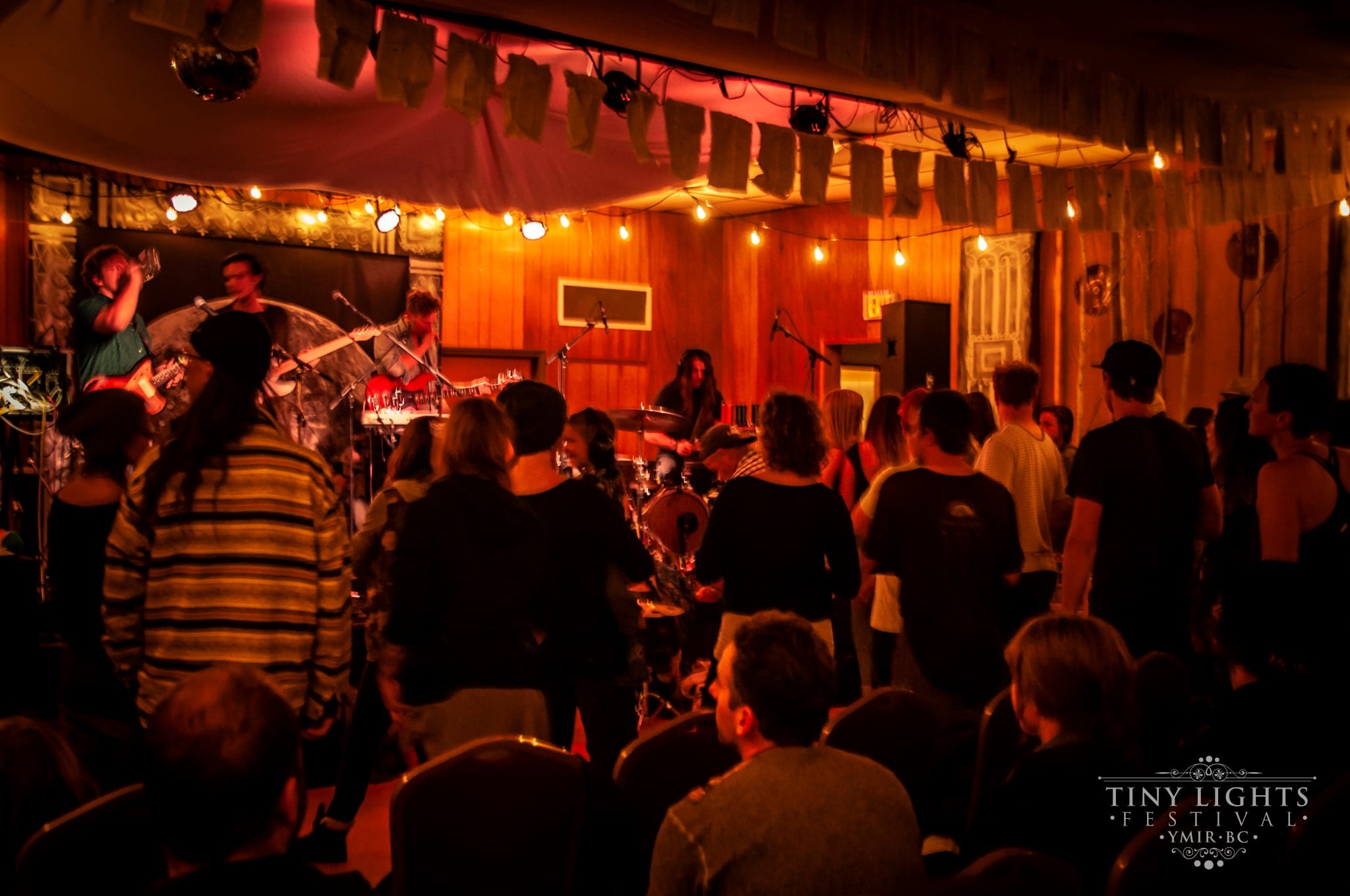 Visit our Event Calendar to find out about all of the musical events happening in the Kootenay Rockies this summer.
Introduction written by Gina Begin (other content by a KootRocks Staffer – Shannon Harrison)
Cover/Top photo courtesy of the Kaslo Jazz Festival.
Please tag your images with #KootRocks on Instagram to be featured in a future social post.