The rest of the world may tuck itself indoors as temperatures fall, but not the people of the Kootenays.
This mountain playground in British Columbia, also known as The Powder Highway embraces winter weather. The mountains powder themselves in crystalline white while inhabitants — both people and wildlife, bundle up with thicker coats.
But unlike the mammals that burrow as daylight hours wane, Kootenay folks find ways to maximize shorter days and light up the longer nights.
In the towns across the Kootenays, you'll find hardy outdoorsmen and women (and their children) stepping willingly into chilled air with their neighbours. Check red, hands mittened, the season is welcomed with winter carnivals, festivals and the general shenanigans the Kootenay culture is known for.  Here are a few of our Kootenay winter celebrations (by community):
Cranbrook Winter Blitzville – February 18, 2023
After a two-year hiatus Winter Blitzville returns to Cranbrook with Snowmageddon at the Western Financial Place festival grounds this BC Family Day weekend. Join X Games snowmobilers and snowboarders as they light up the winter skies with mind-blowing stunts and death-defying tricks, with performances scheduled throughout the evening. Entry to this celebration weekend is free. Lots of food, beverage vendors will be on site to help keep you warm and fed, while you and the family take in all the action.
On Christmas Eve, dozens of skiers and their blazing torches wind down the slopes through the darkness during this annual event. After the parade, enjoy the fireworks display! A cherished tradition that kicks off the holiday season at the Resort.
46th Annual Griz Days Winter Festival – March 3-5, 2022
Celebrating 46 years in 2023, the event offers jam-packed family activities.  Some of the events planned for March includes, Griz Days Story Walk, SnowGolf at the Fernie Golf Club, Griz Days Parade, Junior Griz & Extreme Griz Competitions, Fireworks, turns at the Fernie Alpine Resort and more.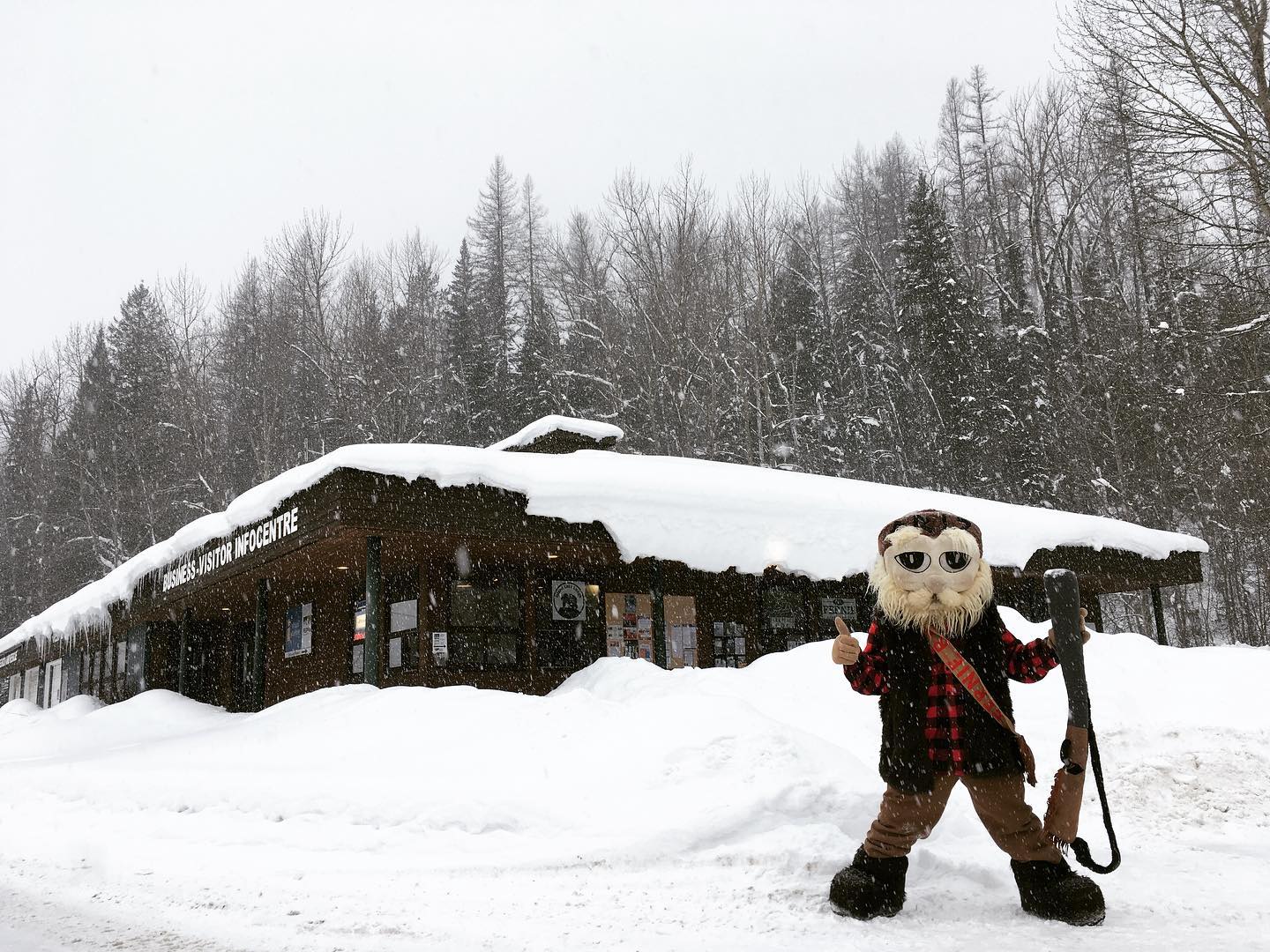 Snow King's Annual Masque Parade – February 11, 2023
The wild & silly creatures of the valley are delighted and very excited to welcome Snow King & Lady Spring … and all of you! … back to Spirit Square on Saturday evening February 11! These crazy creatures have all been celebrating and feasting over the holidays and now — as they do — are ready to celebrate some more!
Freeride World Tour – February 17-22, 2023
The Freeride World Tour will be back in 2023, at Kicking Horse Mountain Resort, in Golden, BC. With a packed lineup of the best female and male freeriders from around the world! 
Flannel Fest – February 19-26, 2023
This family-friendly event had past attendees dress up Kootenay-style in your favourite flannel, as the best dressed "in-show" will be crowned the Royal Flannel Couple.  Other activities include: the Shirley Rossi Backyard Snow Sculpture Contest, Kimberley's Best Beard, Best Dressed in Flannel Pet Contest, Storefront Dress Up Contest, Flannel Arts Contest, Platzl Snow Party, Live DJs, Lazer Show & 360° Dance Floor and much more.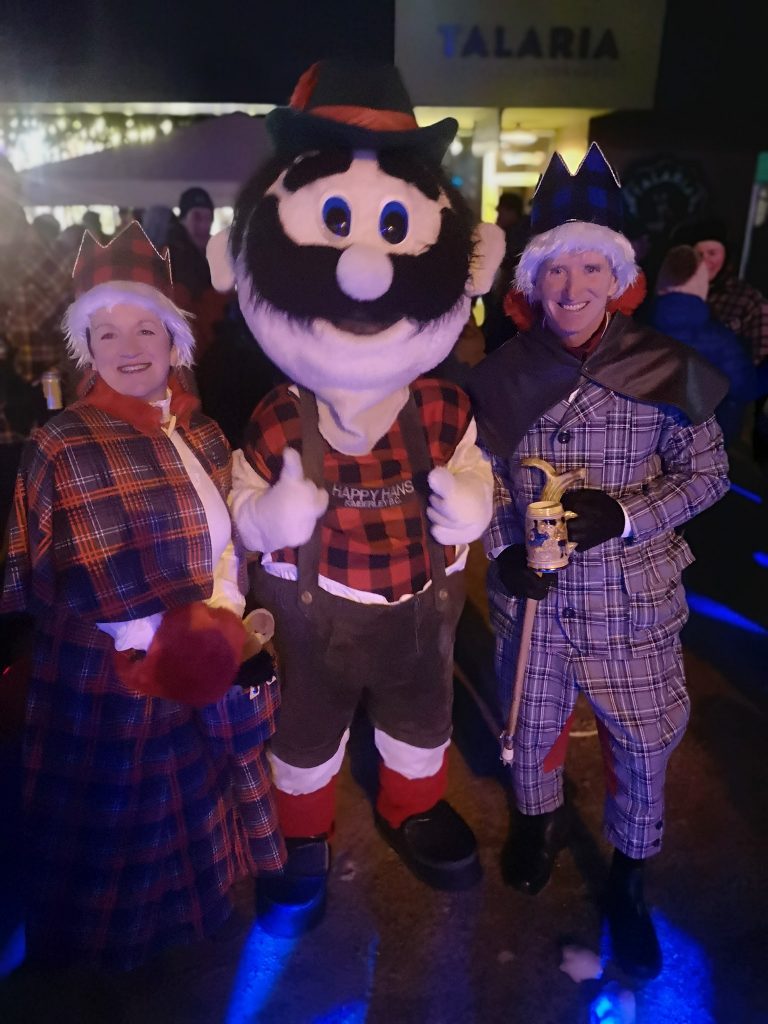 Kootenay Coldsmoke Powderfest – February 24-26, 2023
The festivities run throughout the weekend at Whitewater Ski Resort – with various ability levels, it is the perfect way to get into backcountry touring, work on perfecting your backcountry skills, or learn new tricks while cruising in bounds terrain with coaches and instructors. This festival is for all ability levels, and there are plenty of in-bounds workshops for both snowboarders and skiers.
Colour the Slopes Summit – December 8-11, 2023
From Dec 8-11, participants will gather to develop or hone their outdoor skills, try new activities, and celebrate the Black, Indigenous, and People of Color (BIPOC) community with speakers and live music!
Natural Selection Tour – Mar 4-11, 2023
The Natural Selection Tour, where 24 of the world's top snowboarders from throughout the sport compete in dynamic, natural venues, returns with three stages and two live events in 2023. The Tour ups the ante in its third year with head-to-head live competition in all-new Canadian and Alaskan venues and with a brand new first stage format, "duels".
Natural Selection Duels are designed to bring out riders' creativity and highlight new zones and snowboarding's diverse styles.  The eight men and four women to come out on top of Natural Selection Duels will converge for the Yeti Natural Selection Revelstoke based out of Revelstoke Mountain Resort.
Blizzard Music Festival – January 26-28, 2023
Blizzard Music Festival runs annually, the last weekend of January (during Winter Carnival), in Rossland BC. Serving up an eclectic mix of music for all to enjoy.
Rossland Winter Carnival – January 26-29, 2023
The Winter Carnival started in 1898, this is Canada's longest-running winter celebration – and, according to the carnival's present-day organizers,  how skiing got its start in Canada. This community and family-oriented activities will decorate this historical weekend, with lots of reasons and ways to celebrate — Ice sculptures, snow slides, tobogganing, skating, local business specials, and more!

Know Before You Go – Plan ahead so you can travel safely and responsibly. Familiarize yourself with weather, road conditions, general alerts for travellers and provincial health orders & recommendations.
Related Stories
~ 4 Reason to Ski-Ride the Powder Highway this Winter
~ 5 Things to Do with the White Stuff in the Kootenays
~ 72 Hours in Fernie this Winter
~ 72 Hours in Golden this Winter
~ 72 Hours in Kimberley this Winter
~ 72 Hours in Nelson this Winter
~ 72 Hours in Revelstoke this Winter 
~ Family Fun on the Powder Highway
~ Funky Finds on the Powder Highway
~ Invermere's Whiteway: All Things Winter
~ Kootenay Winters: Why We Love Them
~ Powder Highway 101
~ Toques & Plaid: Its Unique Vibe on BC's Powder Highway
~ What's NEW on the Powder Highway