There's a sure-fire way to tell that winter has arrived in the Kootenays without looking at the weather. No, it's not twinkle lights or the light, puffy smoke rising from the chimneys of houses around town.
Nor is it the emergence of winter-spiced coffees and ales from our favourite local cafés or craft breweries & distilleries.
As the cold weather descends upon our mountain towns, you'll find us reaching into our closets and pulling out our winter coat-of-armour – the knit toque and plaid flannel shirts and jackets, to be worn until the spring (or summer!) with a certain sense of pride.
What is it about the plaid-laden, cozy shirts and uber-warm headwear that make them so suitable for our Kootenay winters? Does wearing a toque all day mean we don't have to worry about how our hair looks?  
I don't think so. After all we're mountain folk, and if there's one thing we're not, it's sedentary.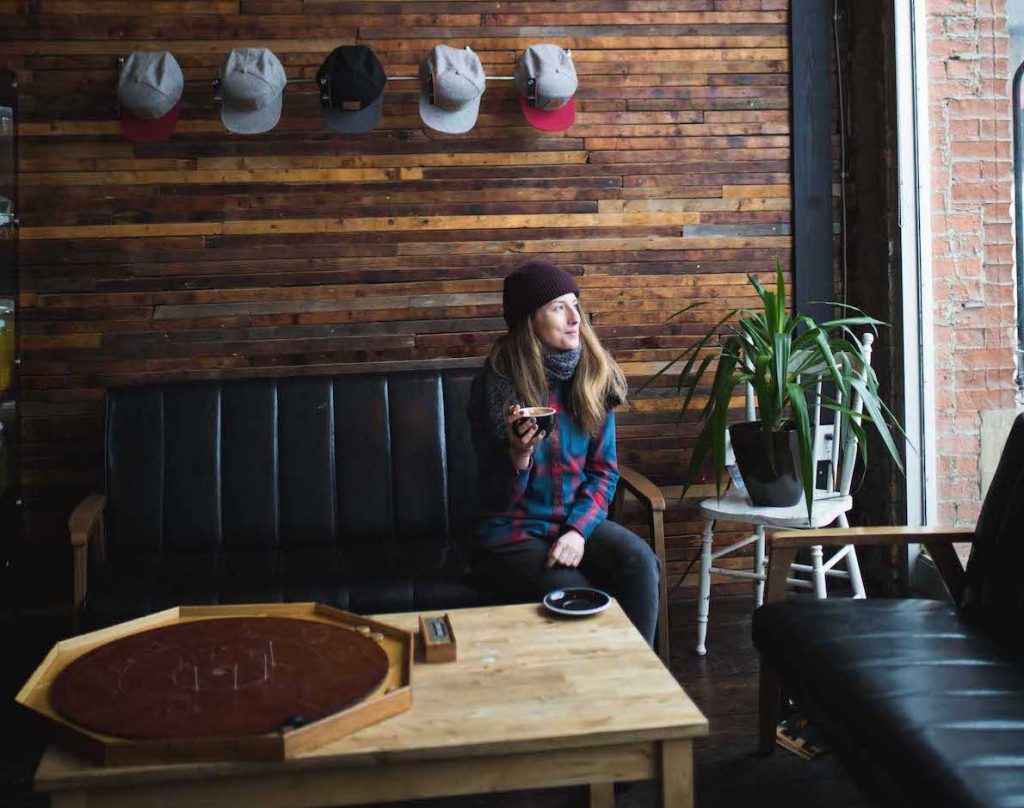 Catch us out for a Nordic ski in the morning with our knit toques wrapped tightly around our heads. Then in the afternoon, cruising through the forests on fat bike ride or exploring by snowshoe in our long-sleeved plaid, flannel jackets. Our distinctive outerwear will then take us to the restaurants and pubs without missing a beat or looking out of place.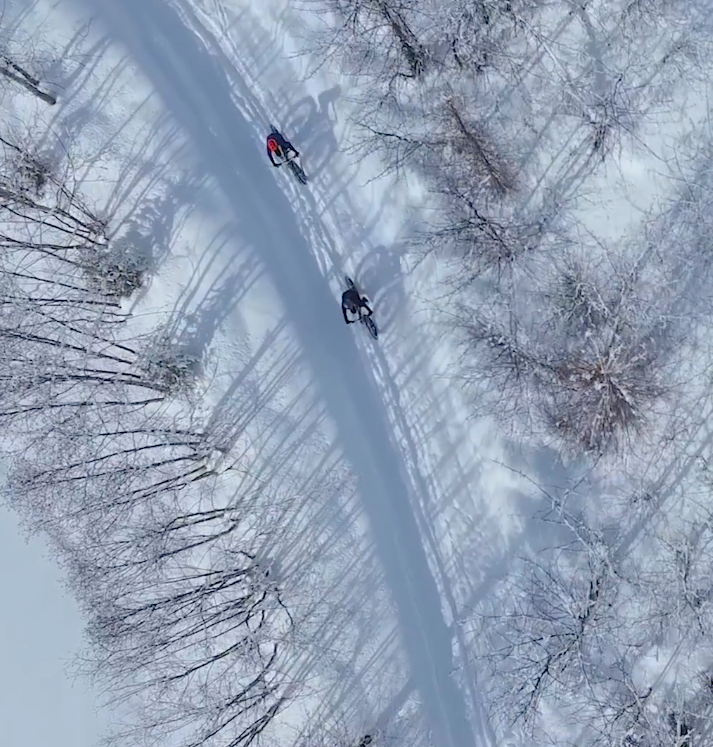 Even in the offices of our cities, the iconic checkered patterned clothing can be found everywhere. I swear, on my last group Zoom meeting, at least a quarter of attendees were wearing their favourite flannel shirts!
Beyond the versatility, flannel is also ridiculously comfortable.
"It's like stepping into a warm bubble bath or holding a hot cuppa cocoa on a cold day," says Kootenay local Eva Boehringer.
In fact, plaid-flannel is such an ingrained part of our culture that Kimberley even has its own winter festival, Flannel Fest, February 19-26, 2023, that celebrates our love and passion for the greatest of winter outerwear.  (Event Schedule.)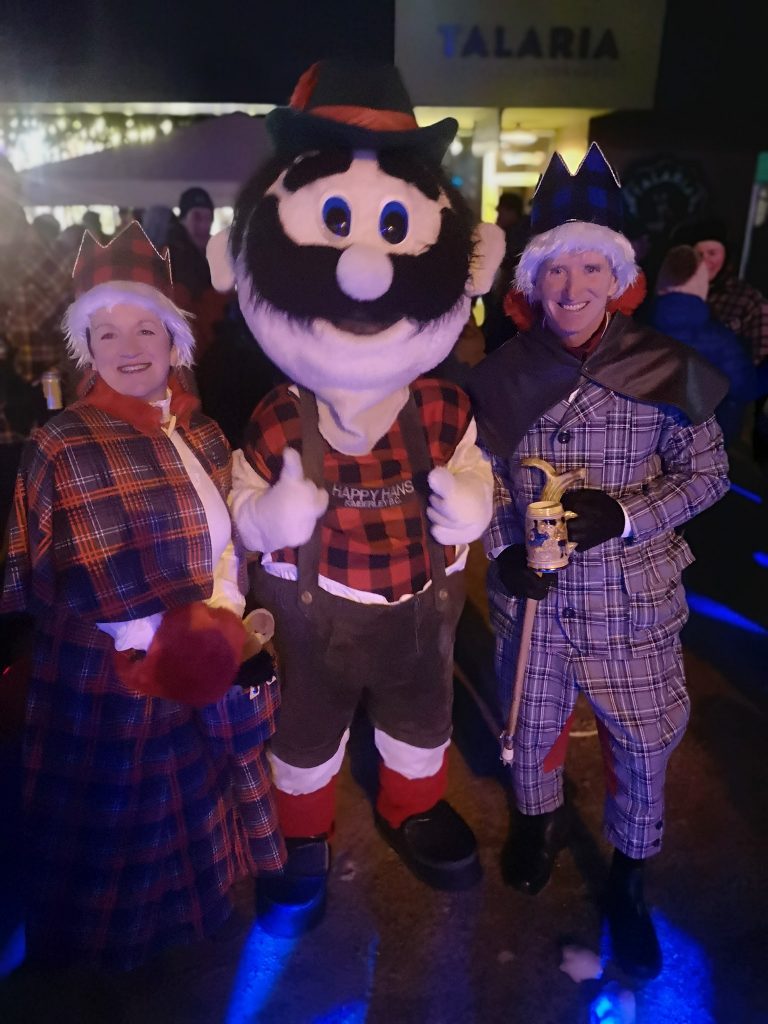 Watch for Freddie the FlannelSquatch in 2023, Kimberley's home-grown, flannel-wearing, fat-biking, cool-Sasquatch!
Maybe that's it. We belong in the outdoors, we live for the outdoors, and toques and plaid, flannel are like a match made in heaven for our Kootenay winters.
Know Before You Go – Plan ahead so you can travel safely and responsibly. Familiarize yourself with weather, road conditions, general alerts for travellers and provincial health orders & recommendations.
Related Stories
~ 72 Hours in Fernie this Winter
~ 72 Hours in Golden this Winter
~ 72 Hours in Kimberley this Winter
~ 72 Hours in Nelson this Winter
~ 72 Hours in Revelstoke this Winter
~ Family Fun on the Powder Highway
~ How BIG is the Powder Highway?
~ Keeping it Ol' School: Our Community Hills on the Powder Highway
~ Kootenay Winters: Why We Love Them
~ Learn to Ski or Snowboard on the Powder Highway
~ Our Kootenay Mountain Culture
~ Tips: How to be Safe & Responsible Traveller
~ What's New on the Powder Highway?
Please tag your images with @PowderHighway and @KootRocks on Instagram to be featured in a future social post.  For travel deals and specials – sign up for our Consumer Travellers Newsletter.