Just the name alone conjures up images of steep, powder-filled alpine bowls, historic ski towns and residents united in their passion for the mountains. Sit on any chairlift in the region with a local, strike up a conversation and you'll quickly gain an appreciation of how much we love our winters.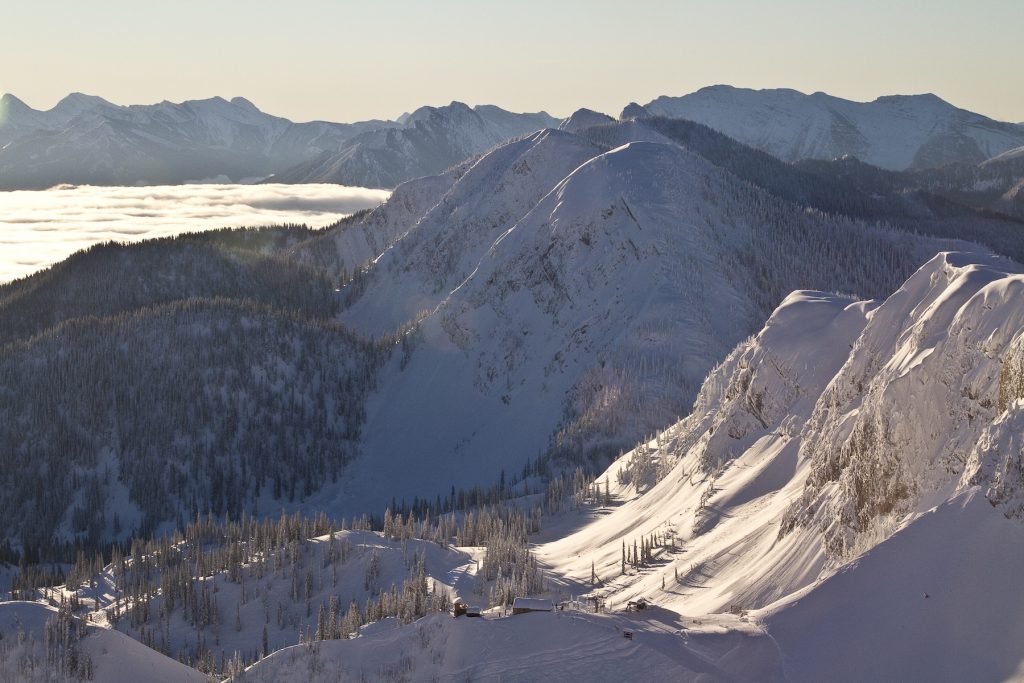 "I love the beauty of the mountains, all the fun you can have in the snow, and just the energy of the people. I find that in the Kootenays, people make the most of the winters and really celebrate them", says Lynn Trinh, a Nelson-based filmmaker and photographer.
That energy pulsates throughout BC's Powder Highway.   It's evident in the hoots and hollers of delighted skiers & riders as they power through the champagne powder the region is famous for.  It shows in the enormous smiles (hidden under masks) and ridiculous outfits that grace our ski hills on event weekends.
Perhaps there's something about the Kootenays that brings out the youthfulness in all of us.
"I love that in the Kootenays, people don't take themselves so seriously and have some child-like fun," Lynn reflects, recalling her experiences living in both Nelson and Invermere.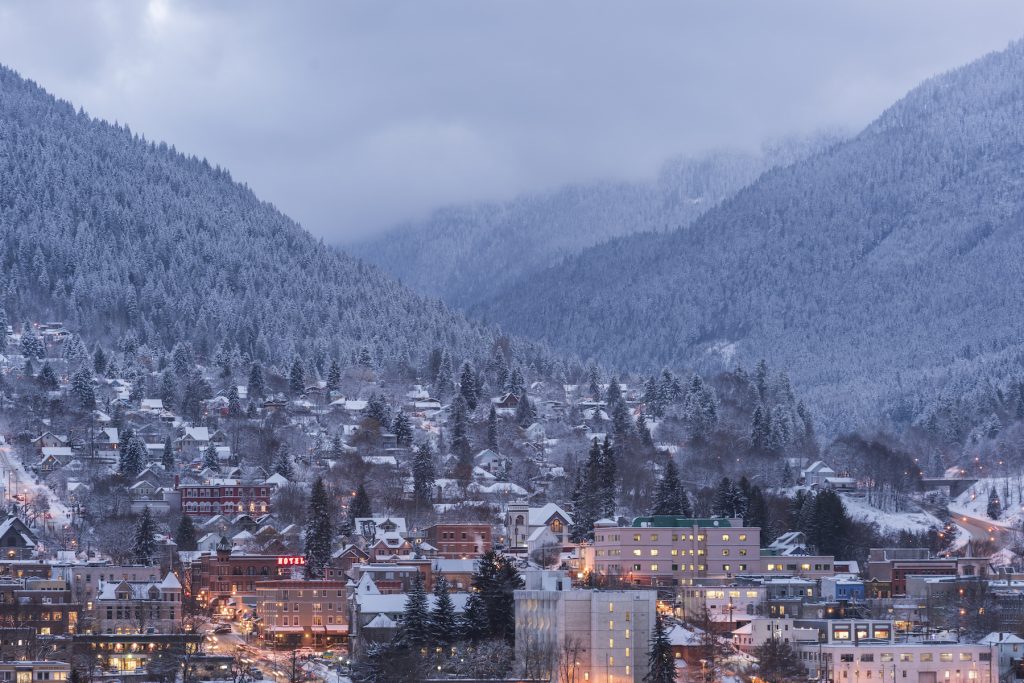 But it's more than just the pure thrill of chasing the snow and laying our own turns down in untouched powder that makes us long for the winter months.  Our unspoiled nature and remote landscapes blanketed in our light, dry snow also has a calming influence.
"It humbles us, makes us grateful for the simple things in life," acknowledges Kimberley local 'Powder' Matt Mosteller.  "Real mountain towns, passionate people doing good things and the rewiring effect that Mother Nature has on us, you can't beat that."
Indeed, we seek out the solitude of our mountains to truly feel alive.  We yearn for the moments we catch the light of the sun as it crests above the peaks to start our day.  We crave the peacefulness of the uphill on the skin track just as much as the exuberance of the down.  
And while we all want to create our own first tracks, we recognize the importance of those that came before us.  The First Nations who have resided on the land for thousands of years and have shaped our protected areas.  The bricklayers who built the towns by hand in the early days of exploration.  And the trailblazers who constructed lodges and huts in the unlikeliest of places to give shelter, good snow, and great times to residents and visitors alike.  They all helped shape the culture that defines winter on the Powder Highway.
Powder Matt agrees – "Each place has its own history, whether its Fernie or Golden, Kimberley or Nelson.  There were so many great powder pioneers that came before us, and celebrated their spirit – it is what makes this region so special".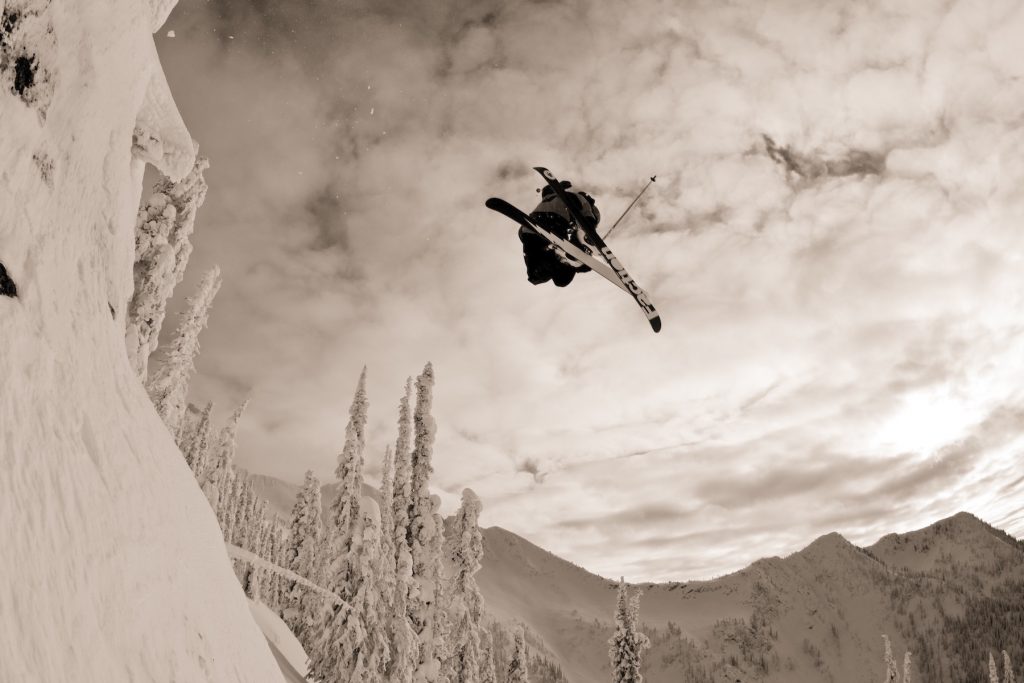 To assist you with which businesses are open along the BC's Powder Highway, these communities maintain lists of their businesses: Castlegar, Cranbrook, Columbia Valley, Fernie, Golden, Kimberley,  Nelson Kootenay Lake, Revelstoke and Rossland.
~ Take extra time to research and plan your trip in advance. Many of our tourism businesses and services have adopted new COVID-19 protocols and changes to their schedules or policies to ensure your safety. You'll want to become familiar with them ahead of time.
~ If you normally travel with extended family or with several friends, consider travelling in a smaller group. Travelling with fewer people makes it easier for you to practise physical distancing in public, and may have less of an impact on the destination.
~ Consider a slower travel pace to help curb the spread. Instead of checking in and out of multiple destinations during one trip, choose one or two destinations and one/two accommodation properties for your entire trip (and explore all the things to do & see nearby).
Related Stories
~ Family Fun on the Powder Highway
~ How BIG is the Powder Highway?
~ Keeping it Ol' School: Our Community Hills on the Powder Highway
~ Learn to Ski or Snowboard on the Powder Highway
~ Our Kootenay Mountain Culture
~ Quintessential Powder Highway Winters
~ Powder Highway 101
~ Slackcountry Touring at our Powder Highway Ski Resorts
~ Up the Ante: Powder Highway Cat & Heli Day Packages

Top/cover photo courtesy of Henry Georgi at the Fernie Alpine Resort.
Words by Mark Locki. Mark is a photographer and writer based in Kimberley, BC. An avid traveller throughout the Kootenays and abroad, he enjoys exploring the natural world, camera in hand, seeking out compelling stories. He's often found deep in the backcountry, running, climbing or on skis, challenging himself to discover new scenes and viewpoints. 
Please tag your images with #PowderHighway on Instagram or Facebook to be featured in future stories.