It's truly enchanting how everything begins beneath the surface. The immense pressures and temperatures beneath the ground work their extraordinary magic on the flowing underground streams, infusing them with a unique blend of minerals that can't be found anywhere else.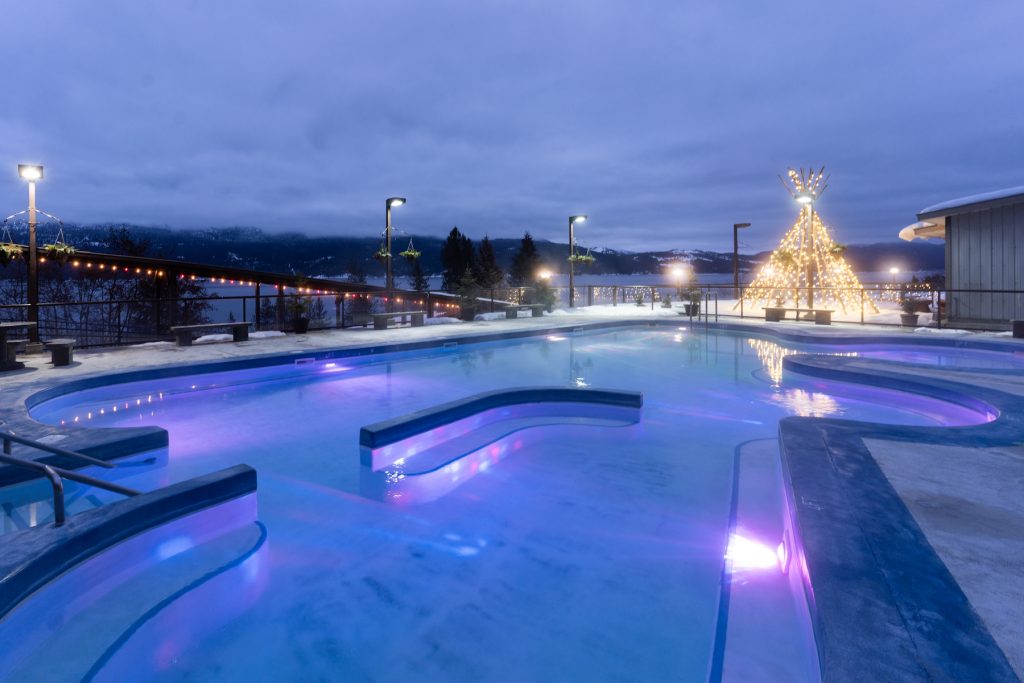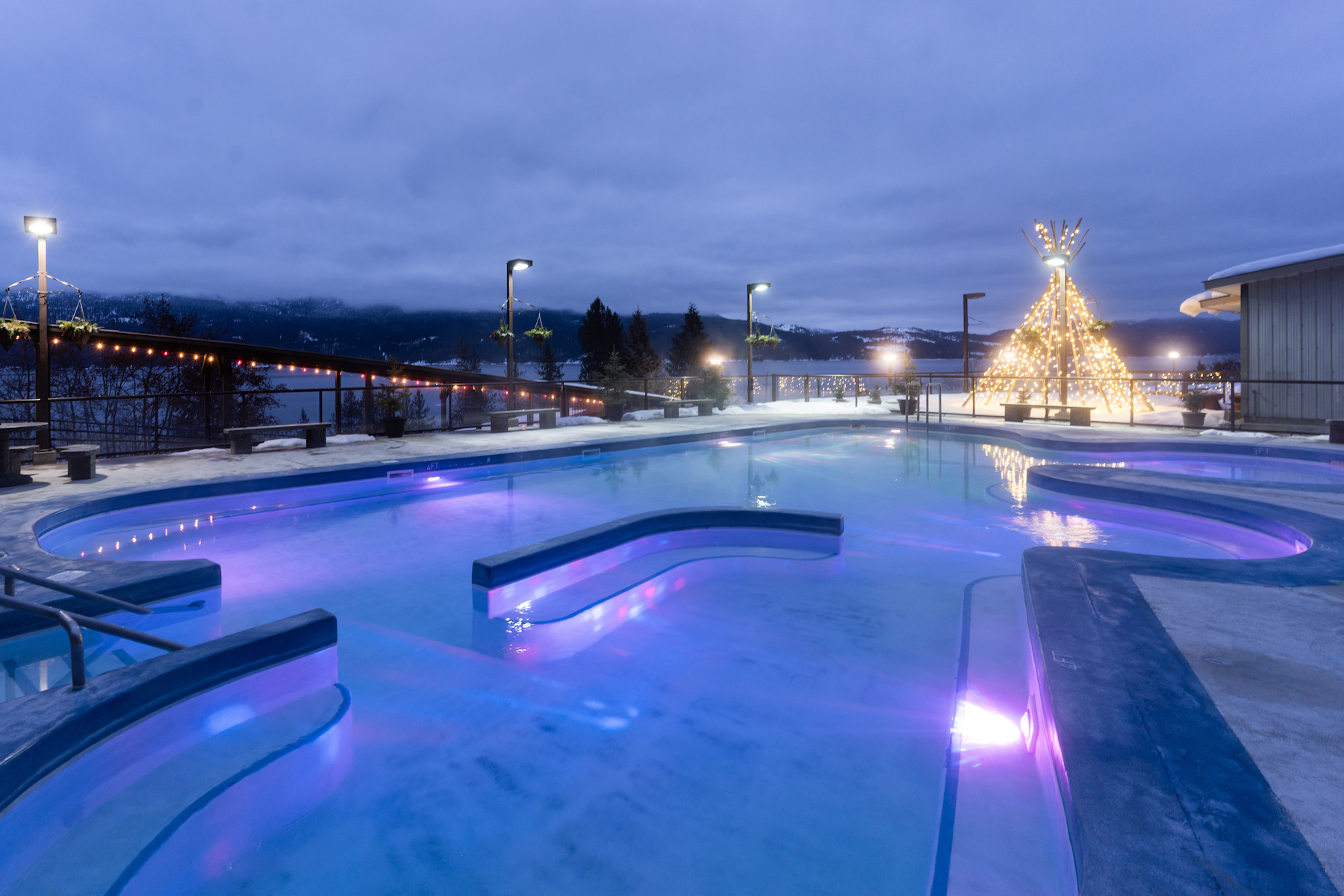 As time goes on, these powerful waters are propelled to the surface as awe-inspiring hot springs, carrying with them incredible healing properties that almost seem supernatural. While we all recognize the natural revitalization of a soothing soak, the idea of transdermal absorption takes it to a whole new level.
This remarkable process allows trace minerals to be absorbed through your skin, bringing about pain relief, improved circulation, restful sleep, and even enhanced mental well-being. So, why not take a dip and let nature work wonders?
On the shore of Kootenay Lake, Ainsworth Hot Springs Resort, or Nupika Wu'u, Spirit Water, as it is known in the local Ktunaxa language, emerges from the ground at a scalding 47 degrees in the only Kootenay hot spring within a "horse-shoe shaped cave".
Ainsworth water boasts a complex array of dissolved minerals that include calcium for muscle tone, endurance and immune system maintenance; magnesium for relaxation and detoxification; potassium to combat arthritis, headaches and nerve function and lithium, which has long been linked to helping heal everything from traumatic brain injuries to anxiety, depression, Alzheimer's and Parkinson's diseases.
**HOTEL IS OPEN 5 DAYS A WEEK, WEDNESDAY THROUGH SUNDAY. THE POOLS ARE OPEN TO THE PUBLIC BY RESERVATION, FROM WED TO SUN, 10AM-7:30PM (LAST ENTRY 6PM) AND MONDAY 10AM-2PM.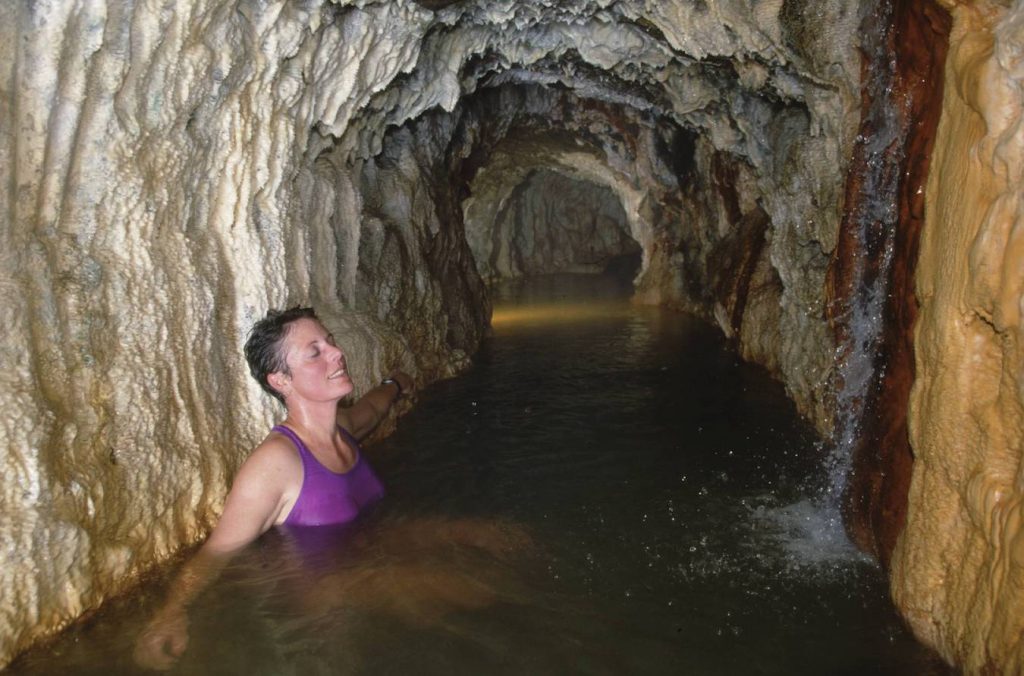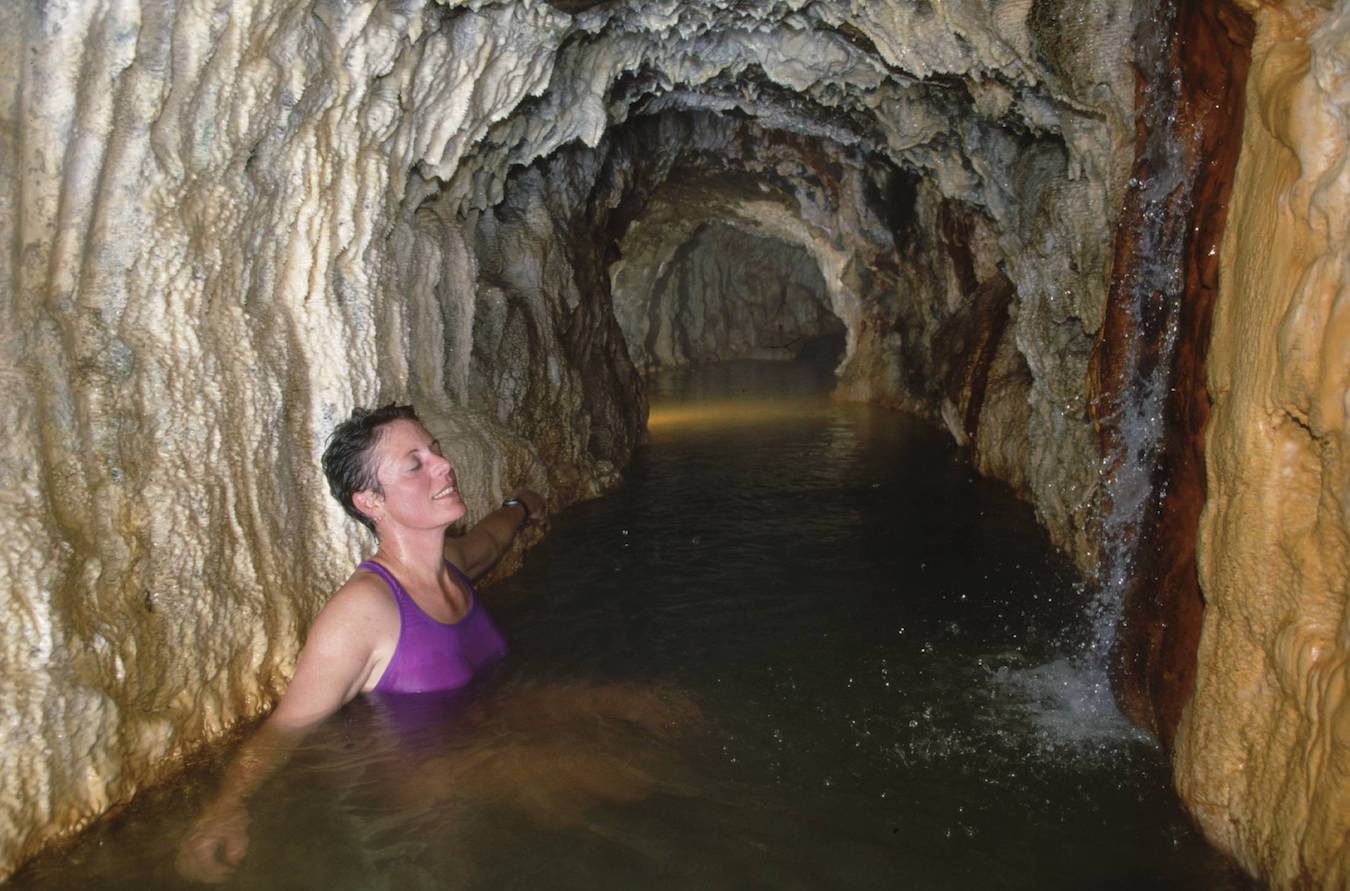 The well-loved, family-friendly Fairmont Hot Springs Resort, are equal parts joy, relaxation, and natural healing. With between 10 and 1,000 parts per million of dissolved calcium, magnesium, and sodium compounds, as well as dissolved silica and radium, these waters are literally a health soak.
Overlooking the Arrow Lakes, north of Nakusp, Halcyon Hot Springs Resort has long touted the restorative properties of its lithium, strontium, magnesium, sodium, and calcium-rich waters.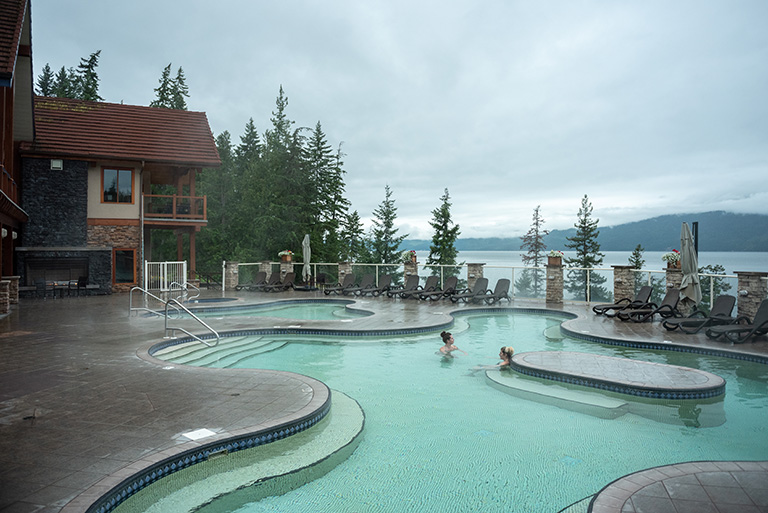 Nakusp Hot Springs is one of the cleanest, clearest soaking mineral pools, with 200,000 litres of fresh, filtered water entering each pool every day. There are two pools fed by water from natural mineral springs set in the forest a ways from the pools. The Hot Pool is kept at 107°F (41°C) in the winter and 103°F (38°C) in the summer. The Warm Pool is kept at 100°F (38°C) in the winter and 97°F (36°) in the summer. Offering similar restorative properties, you'll be happy you came to discover this secluded destination.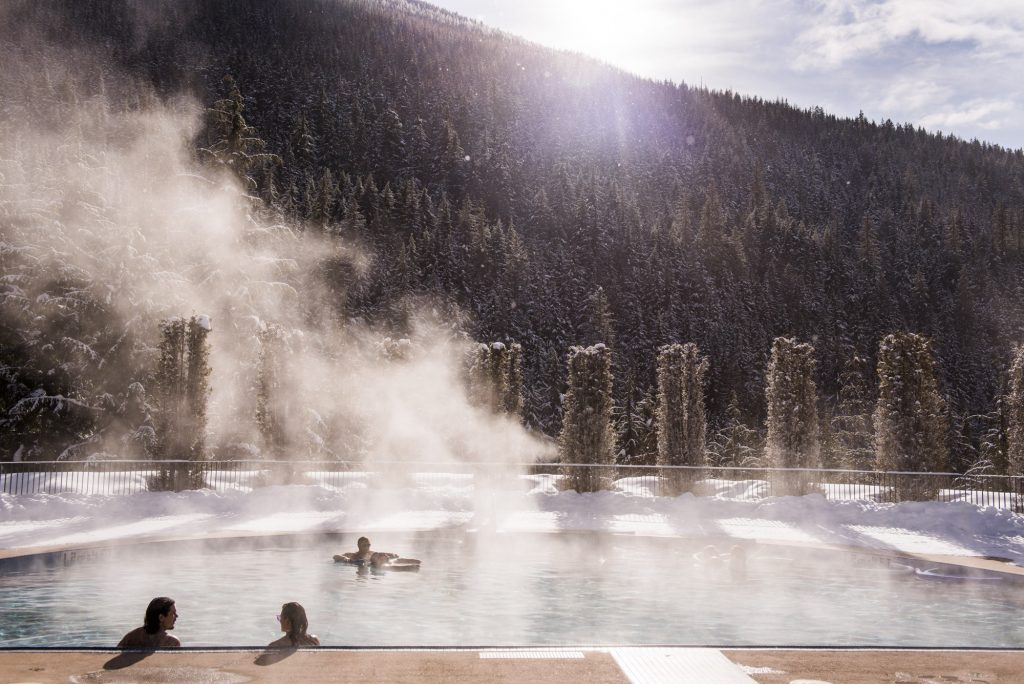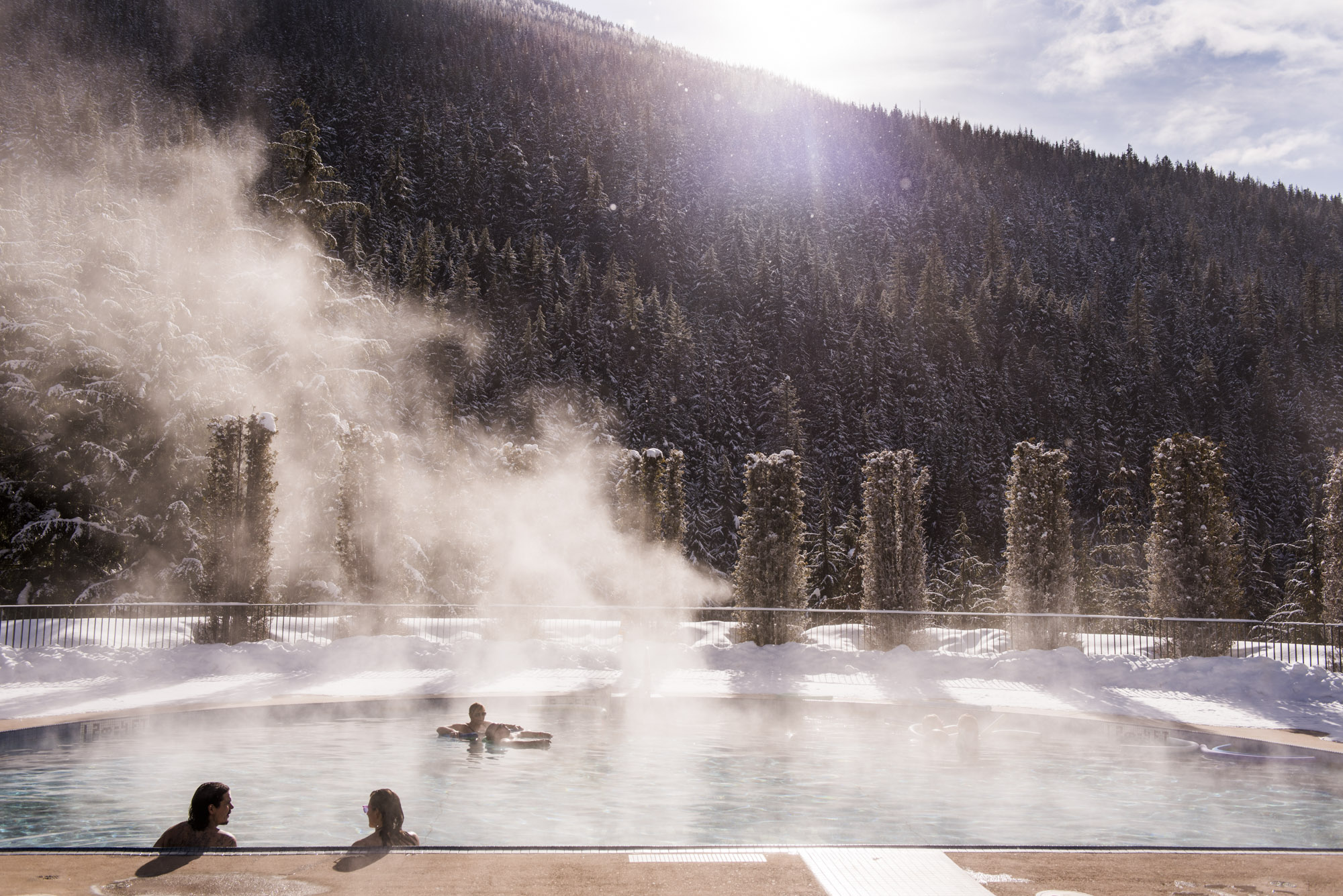 Used by humans for centuries, this odourless hot spring is renowned for its rejuvenating mineral waters and dramatic setting in Sinclair Canyon.Two large outdoor pools are found here; one hot for soaking and one cooler pool for swimming.
Located in the UNESCO Canadian Rocky Mountain Parks World Heritage Site and open year-round, the spacious family-friendly facility welcomes visitors from around the world. The naturally heated mineral water is usually 39°C (102F) and contains a variety of minerals including: Sulfate, Calcium, Bicarbonate, Magnesium and Sodium.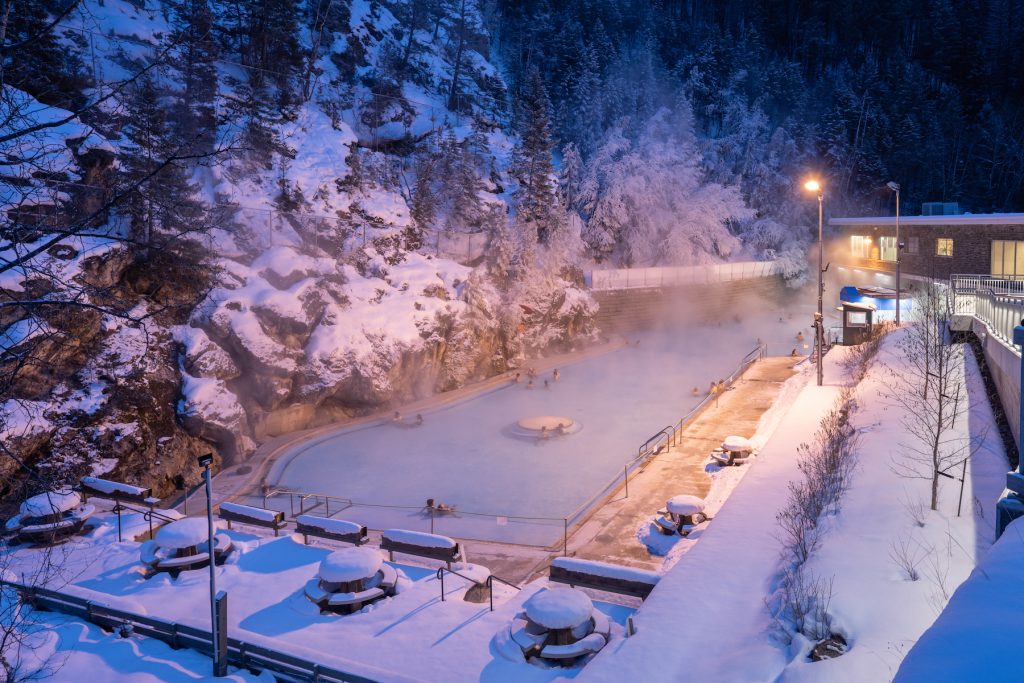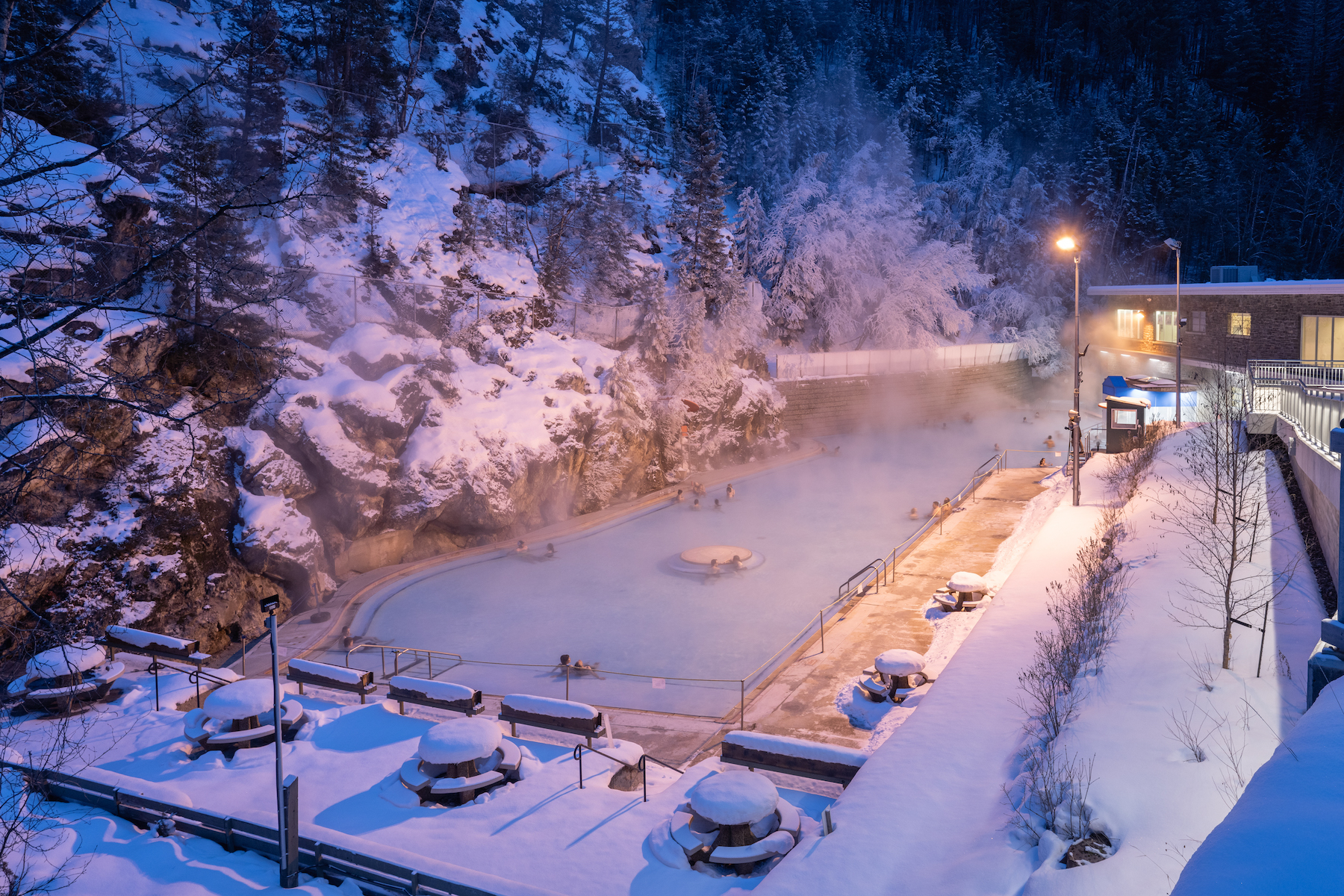 Looking for a getaway that's both relaxing and family-friendly? Take a dip in one of the rejuvenating hot springs in Kootenays! You'll be amazed at how the intense heat can actually help you unwind and find peace.
Click on the above mini digital story for photos and video clips highlighting a Kootenay Rockies experience.