It all starts deep underground. Unfathomable pressures and temperatures work their magic on underground rivulets, filling their waters with concentrations of dissolved minerals not found on the surface.
Eventually, pressure forces these supercharged waters topside as hot springs whose healing powers verge on the supernatural. While the natural rejuvenation of a hot soak is universally understood, the concept of transdermal absorption, the transfer of trace minerals through the skin itself, has been linked to pain relief, increased circulation, deeper sleeps and better mental health.
On the shore of Kootenay Lake, Ainsworth Hot Springs Resort, or Nupika Wu'u, Spirit Water, as it is known in the local Ktunaxa language, emerges from the ground at a scalding 47 degrees in the only Kootenay hot spring within a "horse-shoe shaped cave".
Ainsworth water boasts a complex array of dissolved minerals that include calcium for muscle tone, endurance and immune system maintenance; magnesium for relaxation and detoxification; potassium to combat arthritis, headaches and nerve function and lithium, which has long been linked to helping heal everything from traumatic brain injuries to anxiety, depression, Alzheimer's and Parkinson's diseases.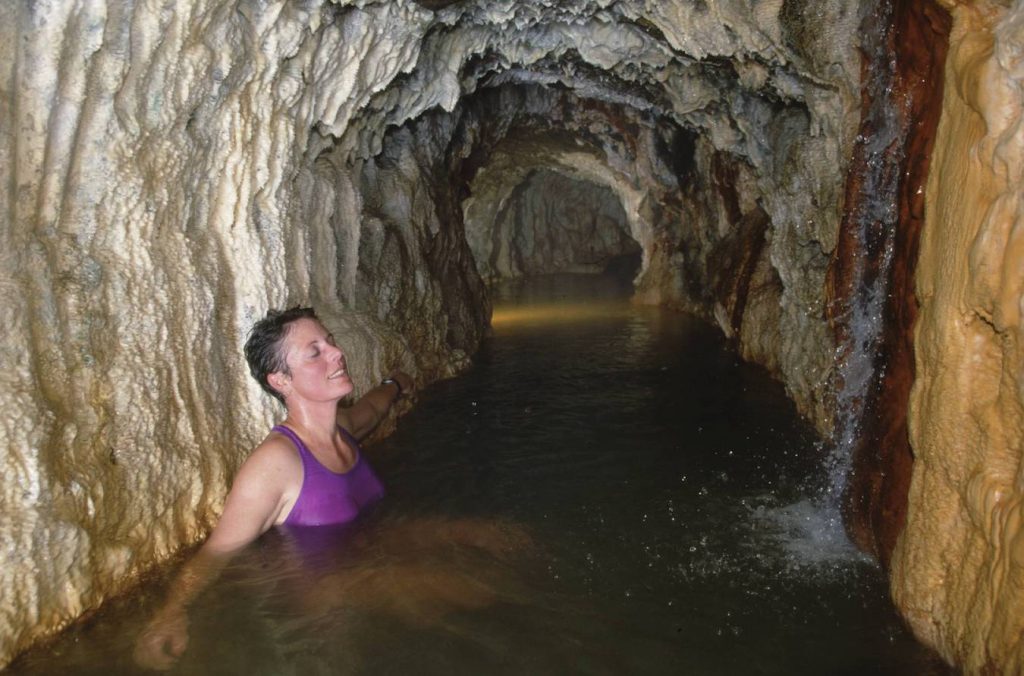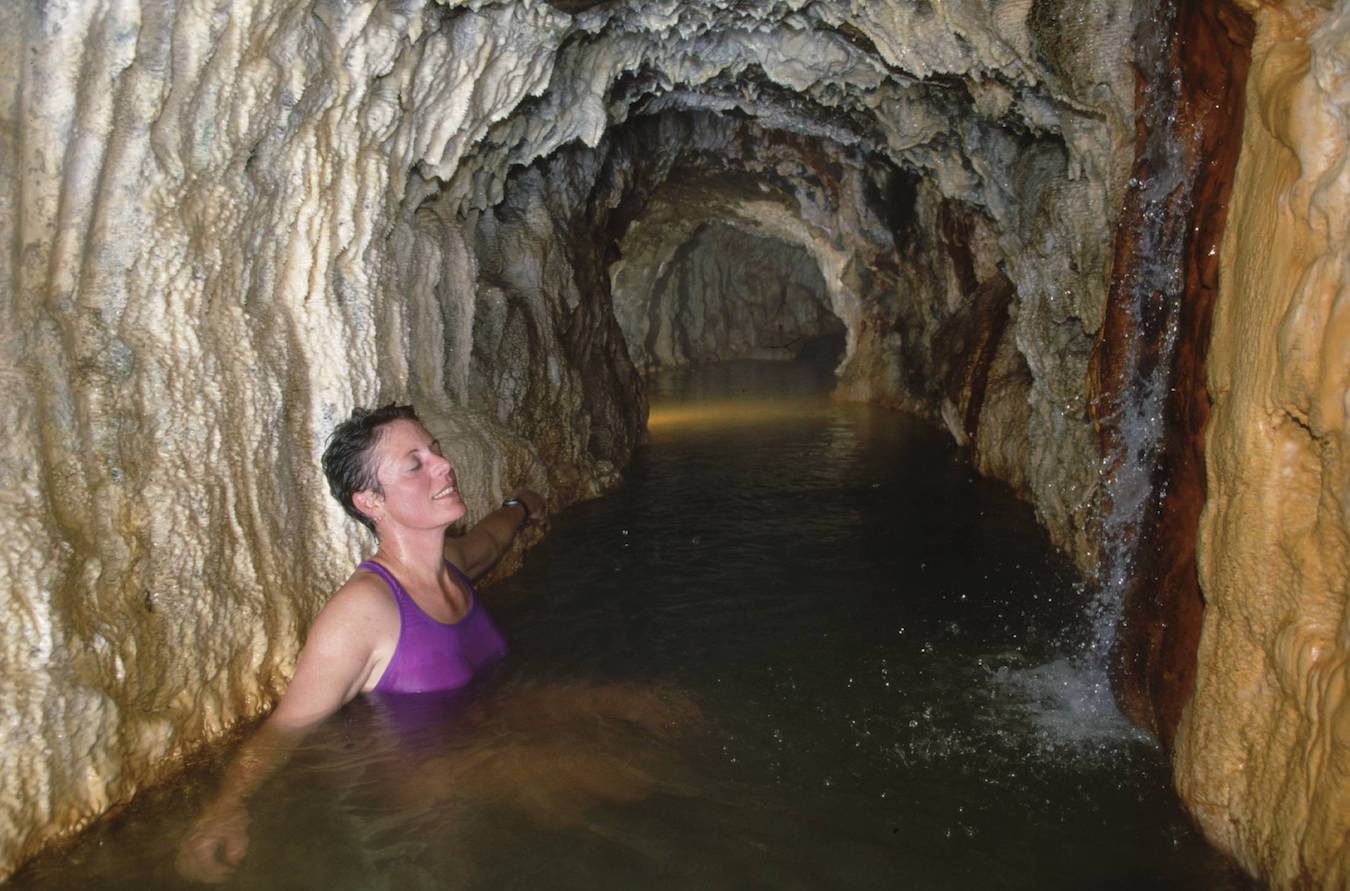 The well-loved, family-friendly Fairmont Hot Springs Resort, are equal parts joy, relaxation, and natural healing. With between 10 and 1000 parts per million of dissolved calcium, magnesium, and sodium compounds, as well as dissolved silica and radium, these waters are literally a health soak.
Overlooking the Arrow Lakes, north of Nakusp, Halcyon Hot Springs Resort has long touted the restorative properties of its lithium, strontium, magnesium, sodium, and calcium-rich waters.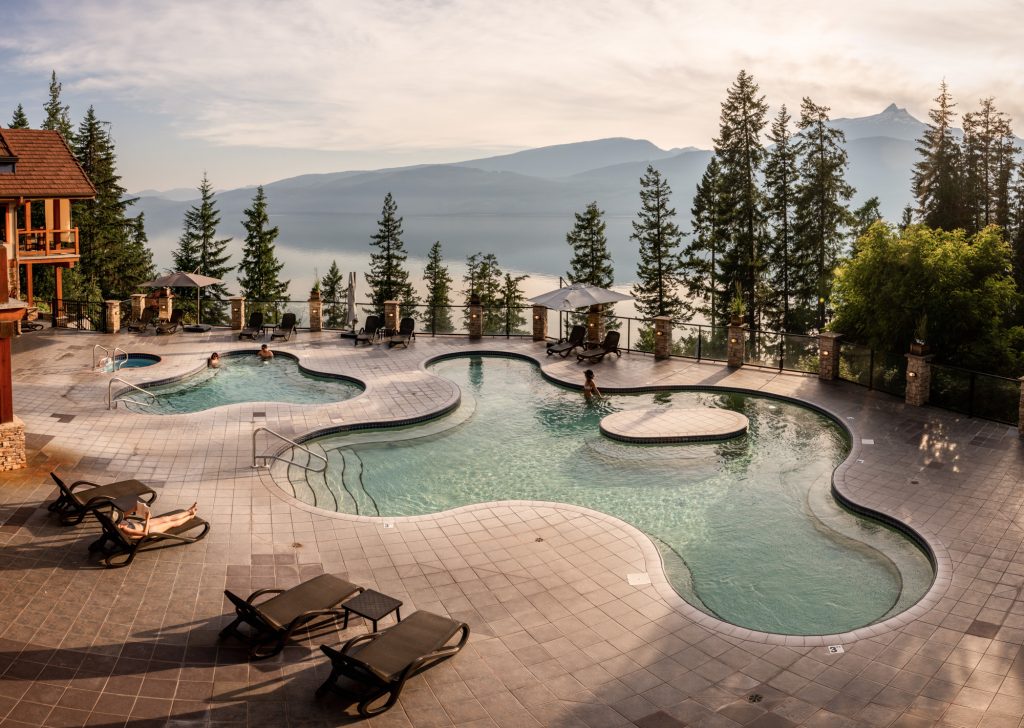 Nakusp Hot Springs is one of the cleanest, clearest soaking mineral pools, with 200,000 litres of fresh, filtered water entering each pool every day. There are two pools fed by water from natural mineral springs set in the forest a ways from the pools. The Hot Pool is kept at 107°F (41°C) in the winter and 103°F (38°C) in the summer. The Warm Pool is kept at 100°F (38°C) in the winter and 97°F (36°) in the summer.  Offering similar restorative properties, you'll be happy you came to discover this secluded destination.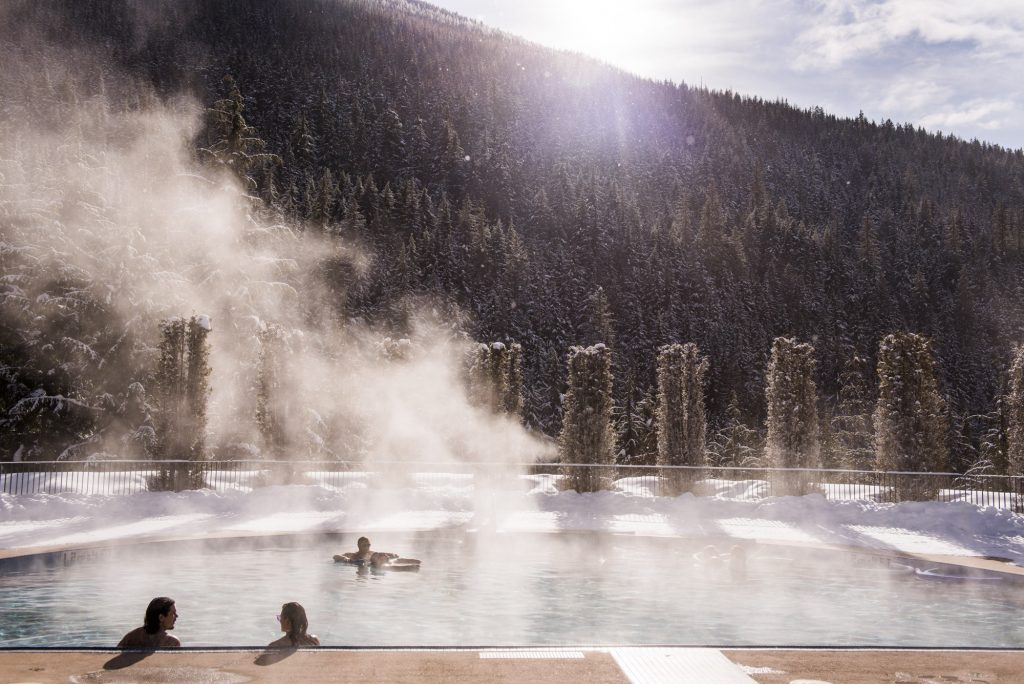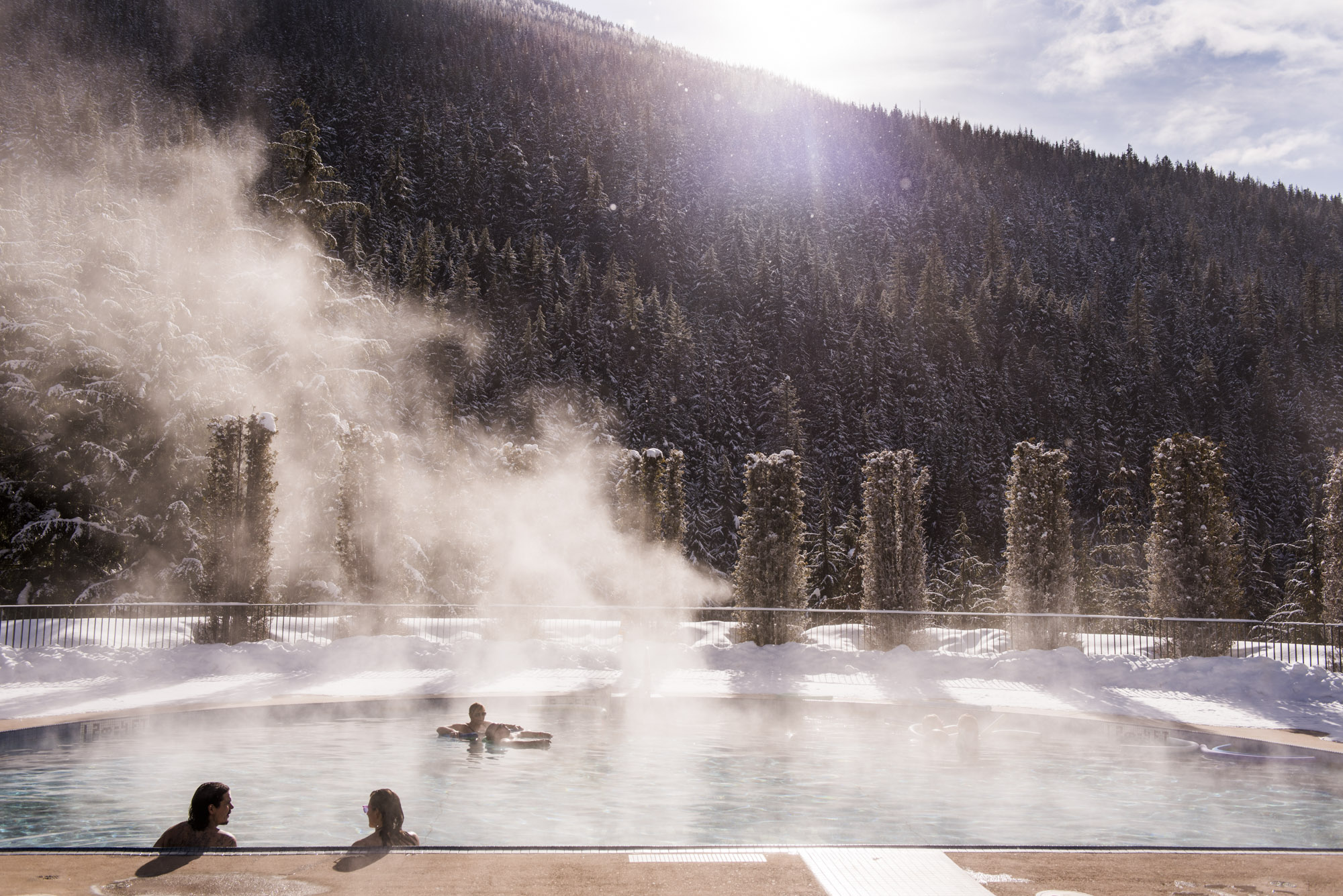 So whether your path is a soothing wellness getaway or a family-friendly adventure, a soak in any Kootenay hot spring will allow you to contemplate the idea that intense heat can actually help you relax and unwind.

Know Before You Go – Plan ahead so you can travel safely and responsibly. Familiarize yourself with weather, road conditions, general alerts for travellers and provincial health orders & recommendations.
Related Stories
~ A Road Trip of a Lifetime: Kootenay Rockies Hot Springs
~ Accessible Trails in the Kootenays
~ Connect with the Indigenous Culture in the Kootenay Rockies
~ Cruising Down an Open Highway: Planning Your Kootenay Road Trip
~ Getting into Hot Water: Kootenay Hot Springs
~ Forest Therapy: Replenish your Spirit & Reawaken your Soul 
~ The Indigenous Connection to our Natural Hot Springs
~ Make the Most of your Kootenay Rockies Getaway
~ Tips: How to be a Safe & Responsible Traveller
~ Unique Local & Spooky Haunts in the Kootenays
~ Unique Stays on a Kootenay Rockies Hot Springs Road Trip
~ We Are All Connected
Top/cover photo by Kari Medig at Halcyon Hot Springs Resort. 
Please tag your images with @KootRocks on Instagram to be featured in a future social post.  For travel deals and specials – sign up for our Consumer Travellers Newsletter.