We've all done it – briskly walking the trails, focusing on the destination rather than the journey. We strive to make it to the viewpoint and returning before it gets dark, partially ignoring the beauty around us.  While the views at the end of the trail make this type of jaunt worth it, something a little extra special happens when you slow down and soak in the atmosphere of the forest.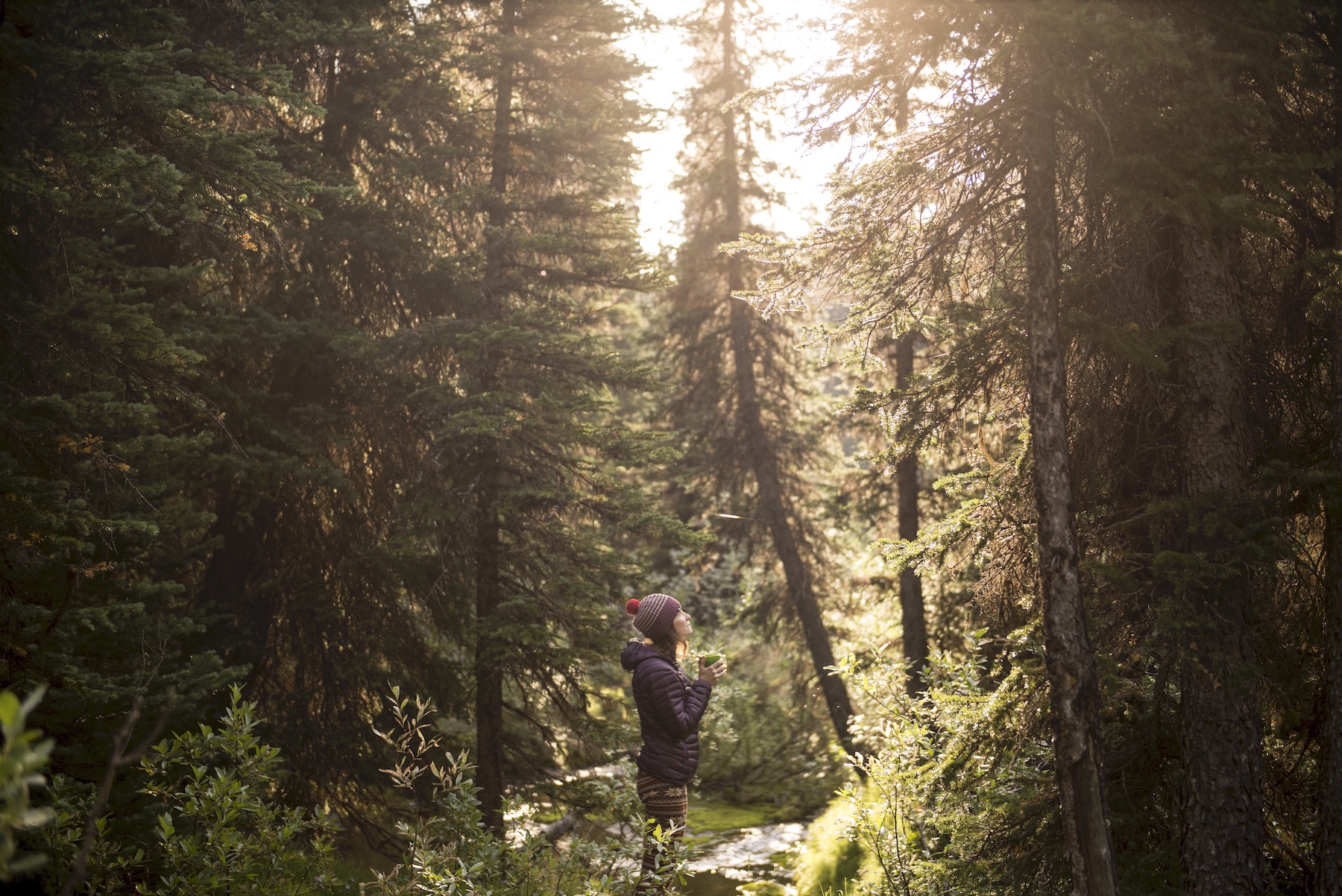 Spending time in nature has been proven to be beneficial to us.  It helps reduce stress, aids in concentration, and is great exercise.  The Japanese art of shinrin-yoku, or Forest Bathing takes these benefits to the next level.
Forest Bathing is the practice of using all 5 senses to connect with the nature surrounding you. Disconnecting from your devices lets you to be fully present in the moment.  Slowing down to a snail's pace helps you take in more of the surroundings. You notice every little movement in our forests. The aroma of pine needles and wildflowers graces your sense of smell. Listening intently, you hear every tree creaking in the wind and every bird chirping their sweet melodies.  Your breath deepens and a sense of calm comes over you.  You've replenished your spirit and reawakened your soul.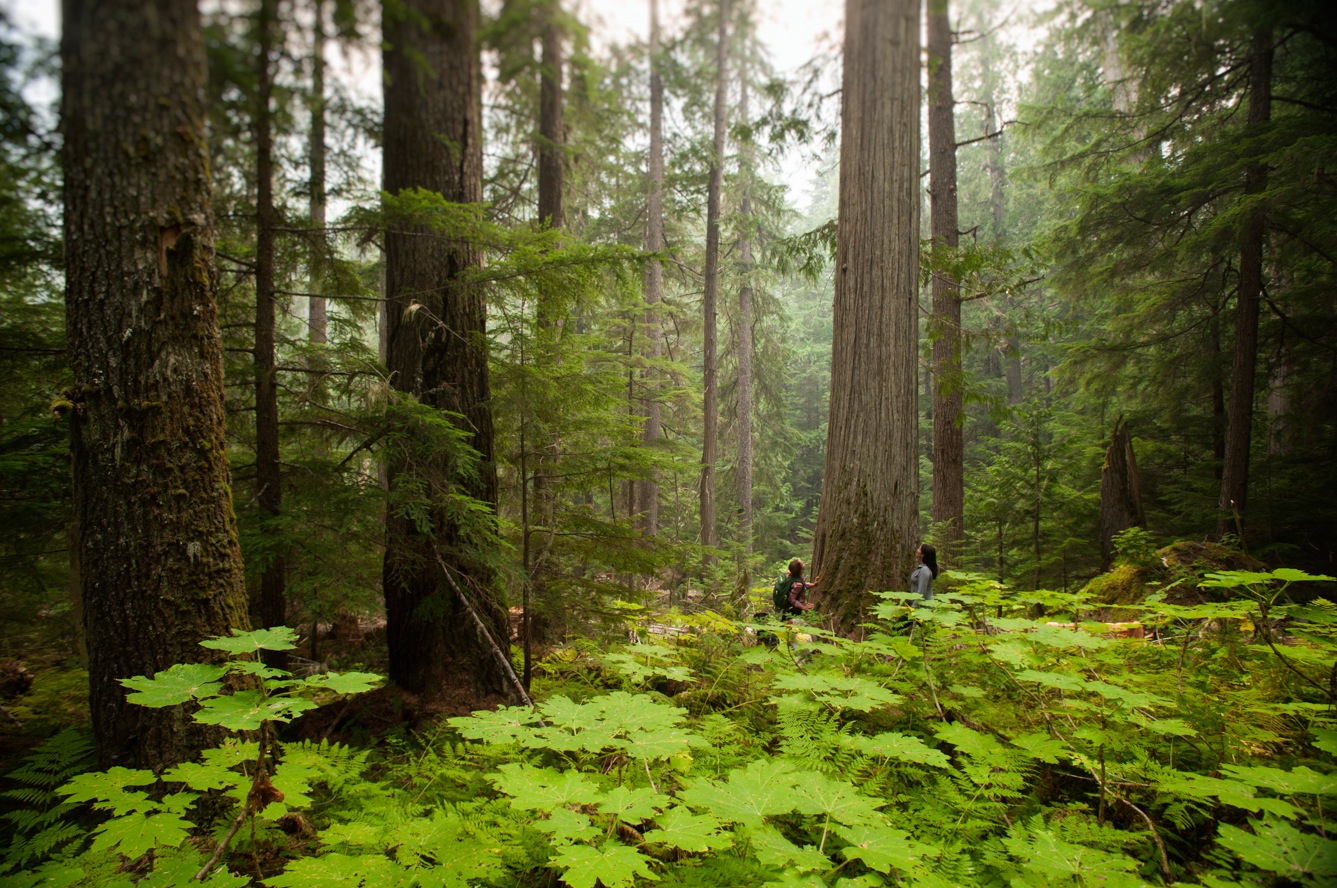 To join a guided Forest Bathing trip in the Kootenays, visit Pat Bavin Forest Therapy in the Columbia Valley. Their three hour Columbia Walk, is designed with enough time to reach a walking meditation awareness that will calm the mind, improve clarity, enhance the heart, and boost your immune system. This well-rounded walk will give you the ultimate opportunity to experience the richness of what the forest offers.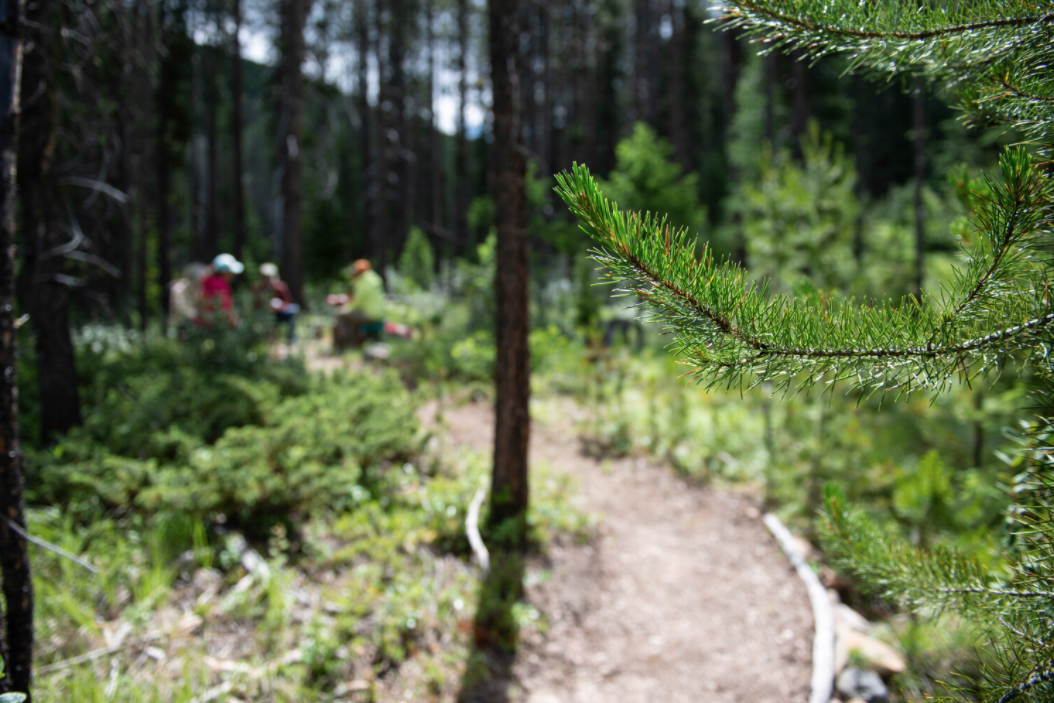 The Kootenays holds other guided nature hiking experiences where you have a chance to experience the tranquility of our forests and mountains.
While in Kootenay and Yoho National Park, take a guided hike with Parks Canada staff to the Burgess Shale Fossils or the Paget Lookout.  The Burgess Fossils are some of the oldest signs of life on our planet, while Paget Lookout takes you to a viewpoint over the Kicking Horse River and Continental Divide.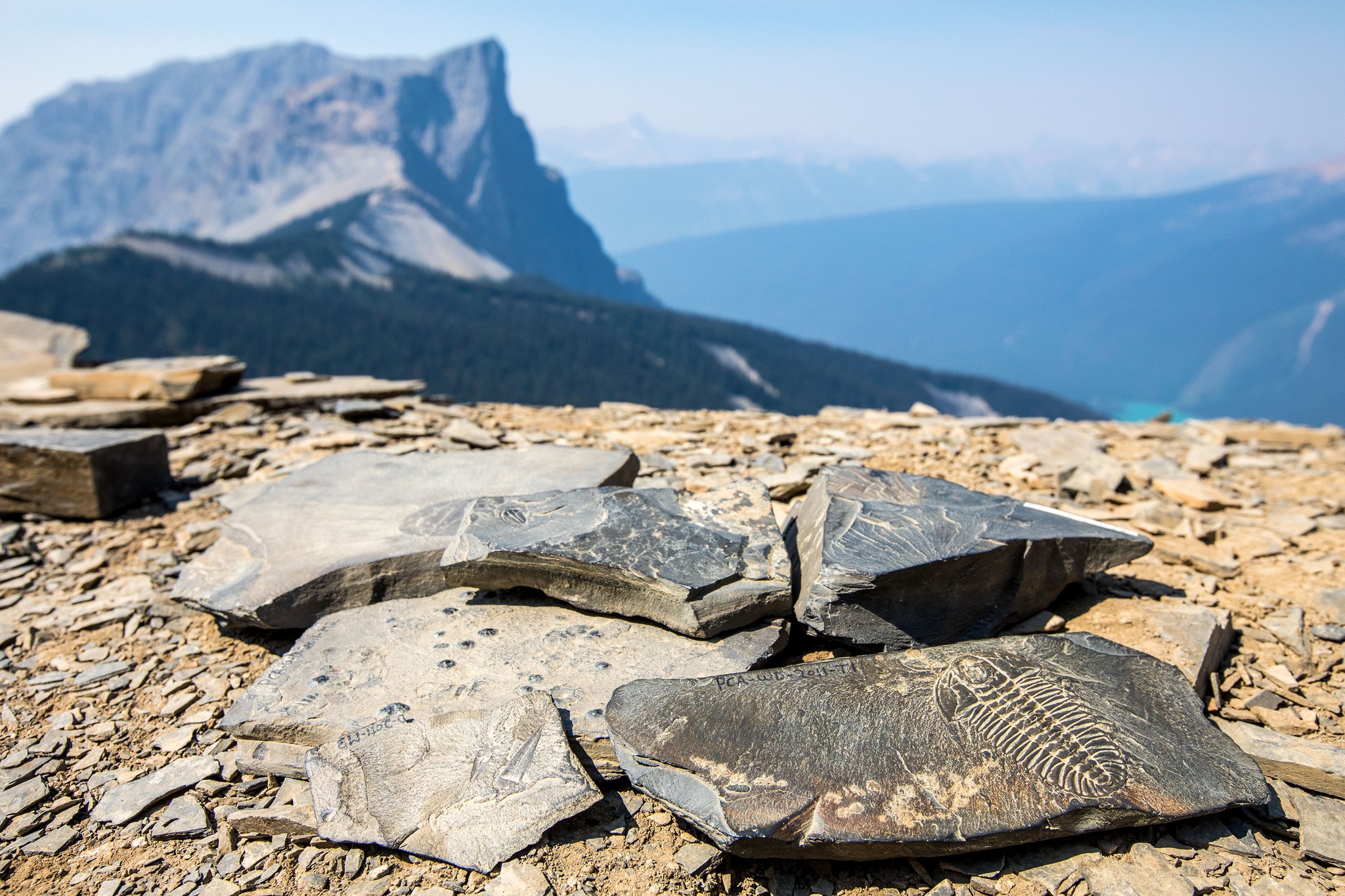 Revelstoke Local Tours is an interpretive guiding hiking company and they are recognized by the Interpretive Guiding Association as professional & apprentice guides capable of leading groups of up to 12 guests. The guides are storytellers, experienced hikers and stewards of people and places.  Join them on one of their most popular tours – a walk on Revelstoke's Greenbelt – a leisurely stroll along a paved pathway next to the Columbia River.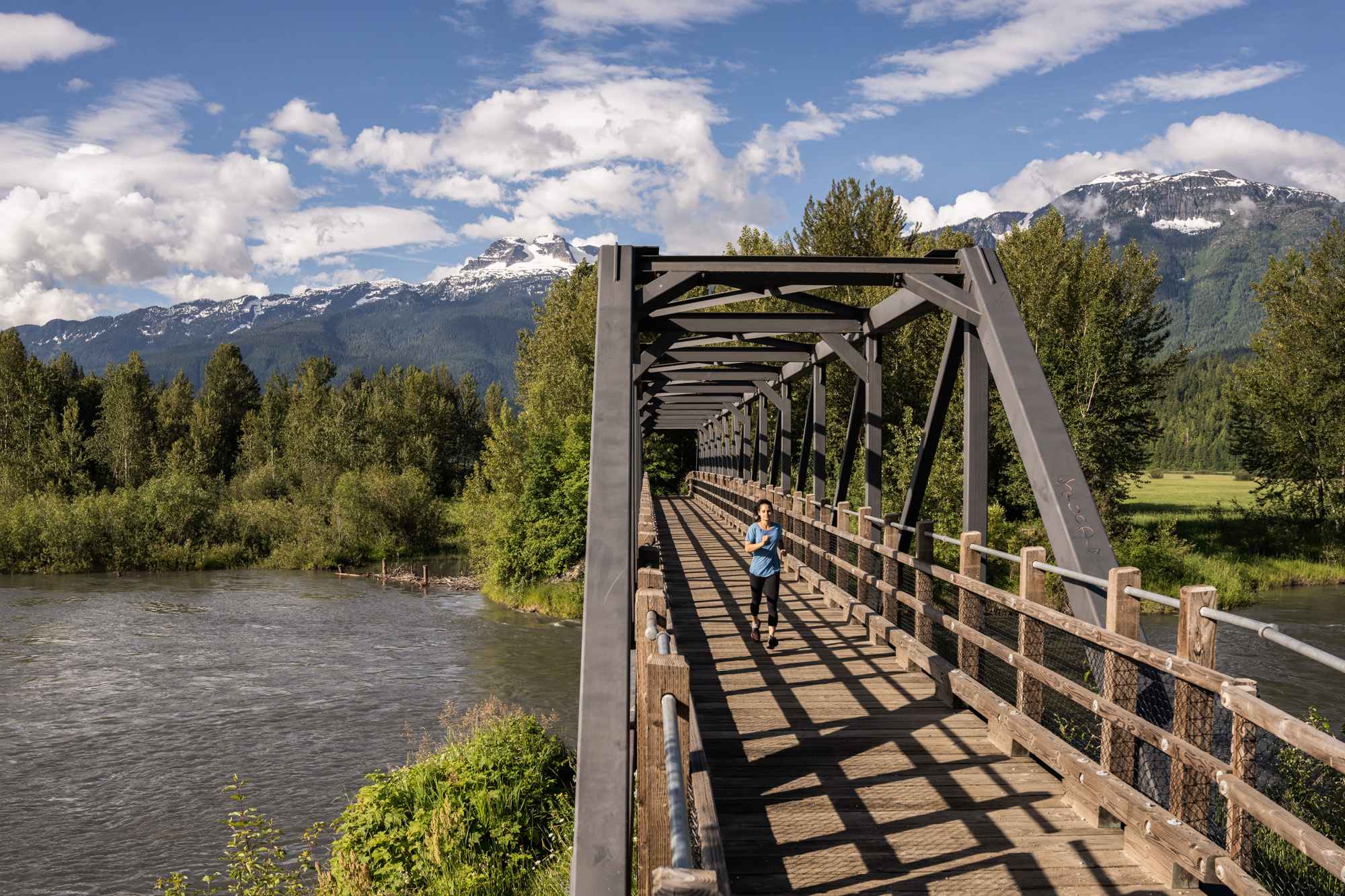 Private guided day hikes in Yoho, Banff and Kootenay National Parks are available with Self-Propelled Adventures in Golden.  Their guided hikes were created with the purpose of re-connecting people to nature in an organic self-sustainable way.
In Fernie, join Wildsight for their Wild Nature Workshops, where professional naturalists will guide you through the wonderland that is Fernie's mountain playground.  Suitable for ages 7+, you'll learn plenty about the surrounding ecosystems from your guides.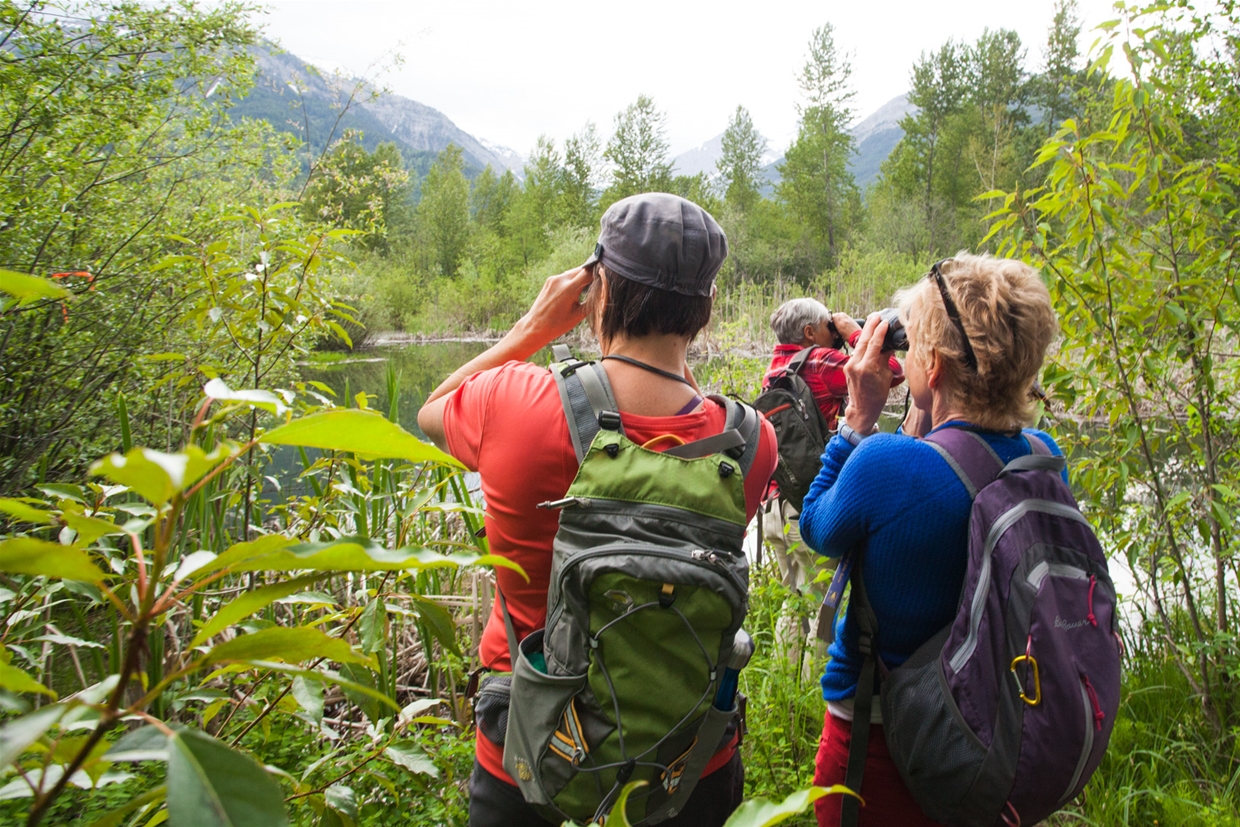 For self-guided adventures, the Columbia Valley Bird Trail is full of outdoor adventure opportunities and plenty of bird viewing. Visitors to the area get the opportunity to see some eastern and prairie birds that aren't really found elsewhere in BC.
The Giant Cedars Boardwalk in Mt. Revelstoke National Park a half kilometre boardwalk takes you into the heart of the park's old-growth forest, among cedar trees that may be more than 500 years old. Signs along the way relate the importance of functioning ecosystems. Benches are provided so you can relax and breathe in the serene forest atmosphere. Trailhead is at the Giant Cedars Picnic Area, 30-km east of Revelstoke on the Trans Canada Highway.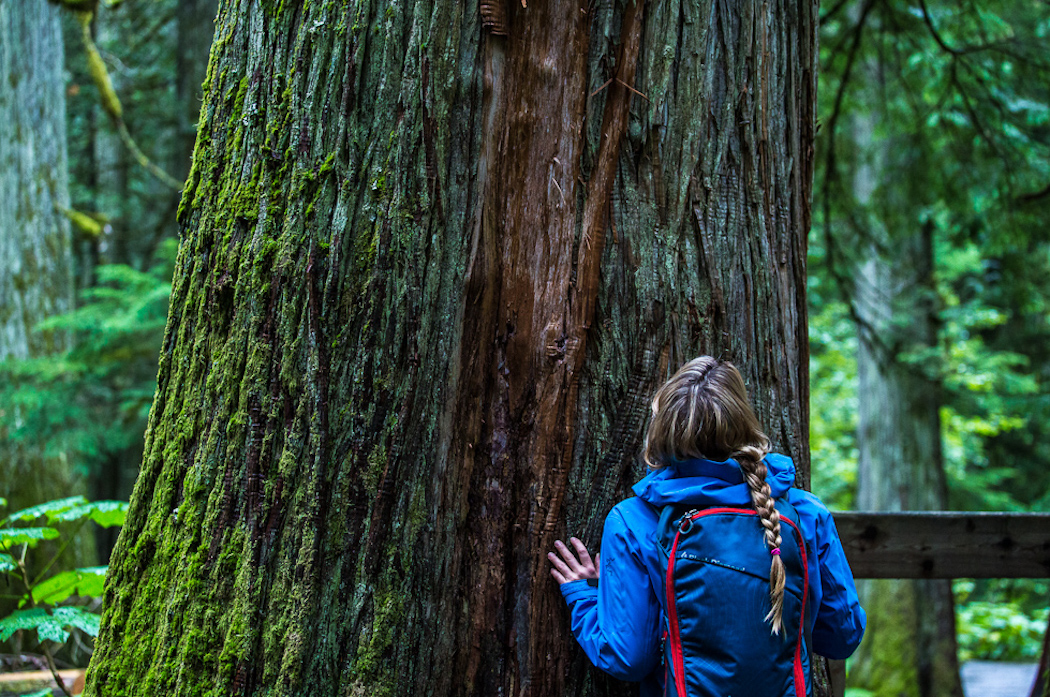 The Kaslo River Trail winds its way 3.6-km along the banks of the Kaslo River.  The North Bank features wheelchair accessible portions, while the south bank hosts stunning artwork by the Koots Artist Collective (by Yvonne Boyd, Spring Shine and Chris Pederson) – 7 lifelike sculptures playing hide-and-seek in the woods.  See if you can spot them all!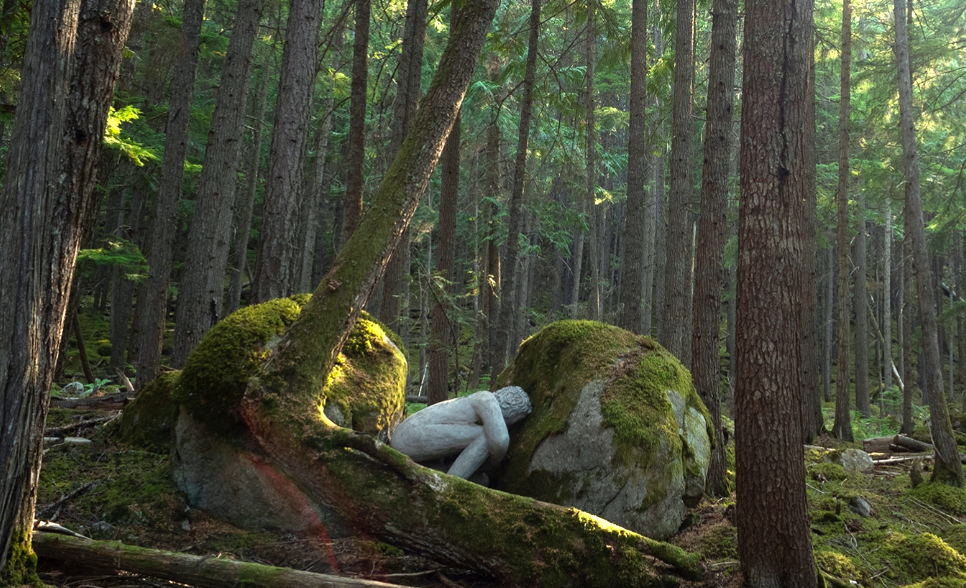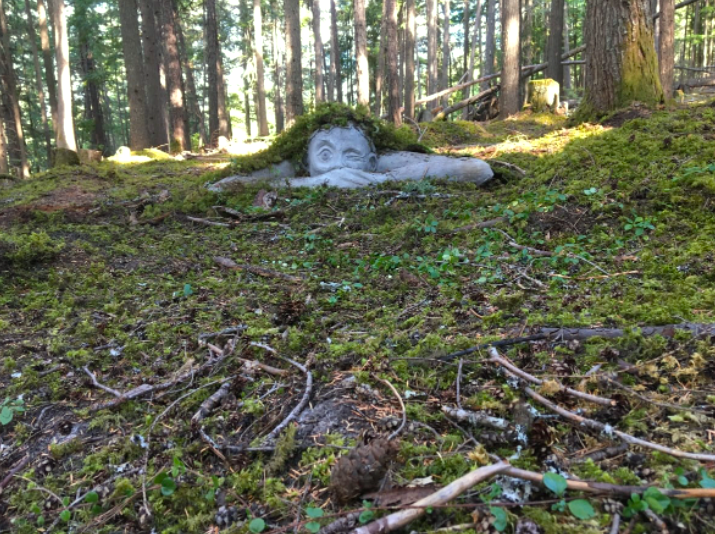 In the Creston Valley, the Kootenay Columbia Discovery Centre offers environmental education programs, events and tours at the Creston Valley Wildlife Management Area; a lush wetland which stretches for 7,000 hectares (17,000 acres) from the southeast tip of Kootenay Lake to the US border. An estimated 300 species of birds call this area home. Self-guided walking trails, covered multi-level viewing towers and boardwalk trails which provide the ideal means to explore the area.

Know Before You Go – Plan ahead so you can travel safely and responsibly. Familiarize yourself with weather, road conditions, general alerts for travellers and provincial health orders & recommendations.
Related Stories
~ Accessible Trails in the Kootenays
~ Adventures for All: Accessible & Adaptive Sport Road Trip
~ Big Adventures in our Mountains
~ Cruising Down an Open Highway: Planning your Kootenay Road Trip
~ Easy Kootenay Hikes: To 360 Degree Vista Views
~ Everything is Local
~ Follow the Trail: Kootenay Hiking Adventures
~ Get Informed: Before your Wild Kootenay Adventure
~ Hike, Pedal, Roll or Ski: Our Kootenay Rails to Trails
~ Keeping the Kootenays Natural
~ Kootenay Ambassadors: Mindful Explorers
~ Legendary Kootenay Attractions: Not to be Missed this Summer
~ Outdoor Adventures: Unique to the Kootenays
~ Stewards of the Land: Positive Effects
~ We Are All Connected
Top/cover photo: Kokanee Creek Provincial Park near Nelson, BC; photo by Dave Heath.
Words by Mark Locki. Mark is a photographer and writer based in Kimberley, BC. An avid traveller throughout the Kootenays and abroad, he enjoys exploring the natural world, camera in hand, seeking out compelling stories. He's often found deep in the backcountry, running, climbing or on skis, challenging himself to discover new scenes and viewpoints. 
Please tag your images with @KootRocks on Instagram to be featured in a future social post.  For travel deals and specials – sign up for our Consumer Travellers Newsletter.