Glamping: if you haven't heard of the trend that took off several years ago, let's get you clued in.
Glamorous camping = glamping.
The term doesn't just refer to sleeping in a glorified tent. The level of glamping can run the gamut, including everything from real beds to catered camp dinners. Your shelter may be one of a variety of non-permanent structures: canvas tents strung with romantic lighting, soft-walled treehouses with an on-site sauna, or yurts equipped with wood-stoves and propane-fueled kitchens.
Amongst all the options, the part that remains the same is the desire to spend less time setting up camp and getting comfortable and more time enjoying the outdoors.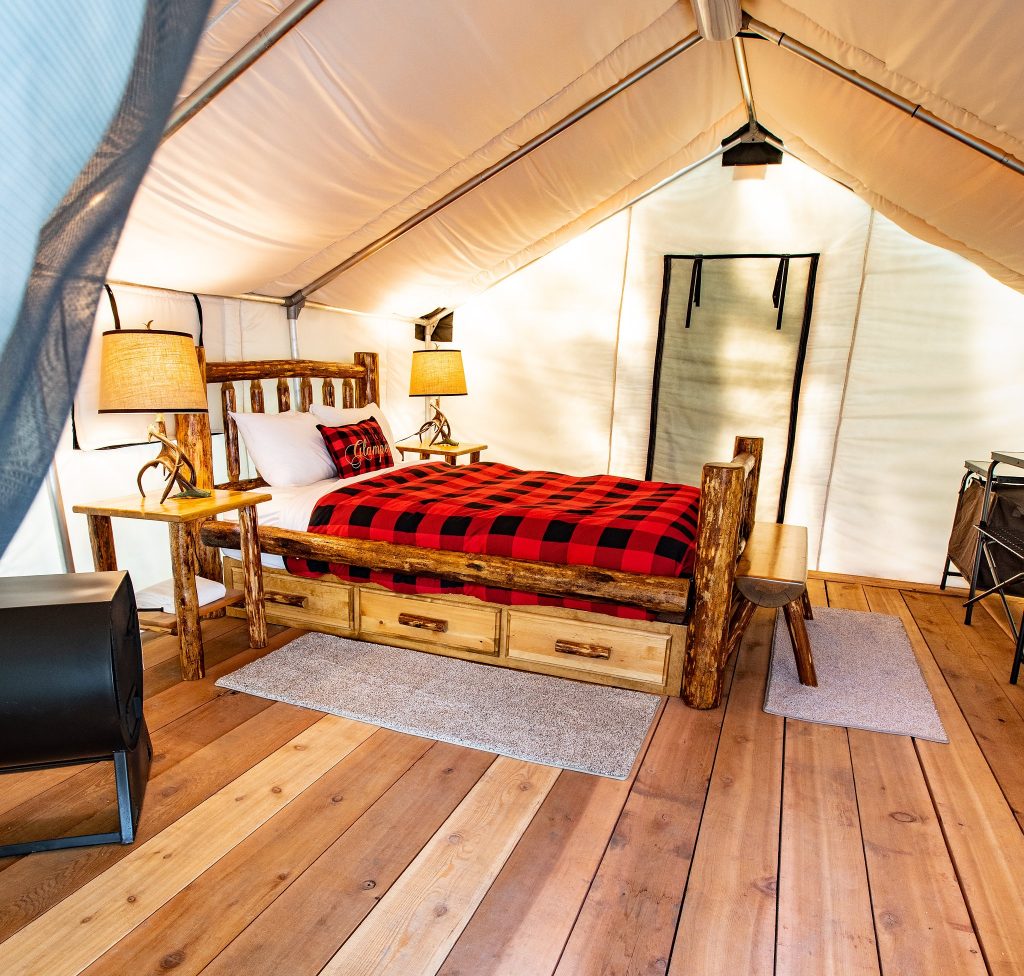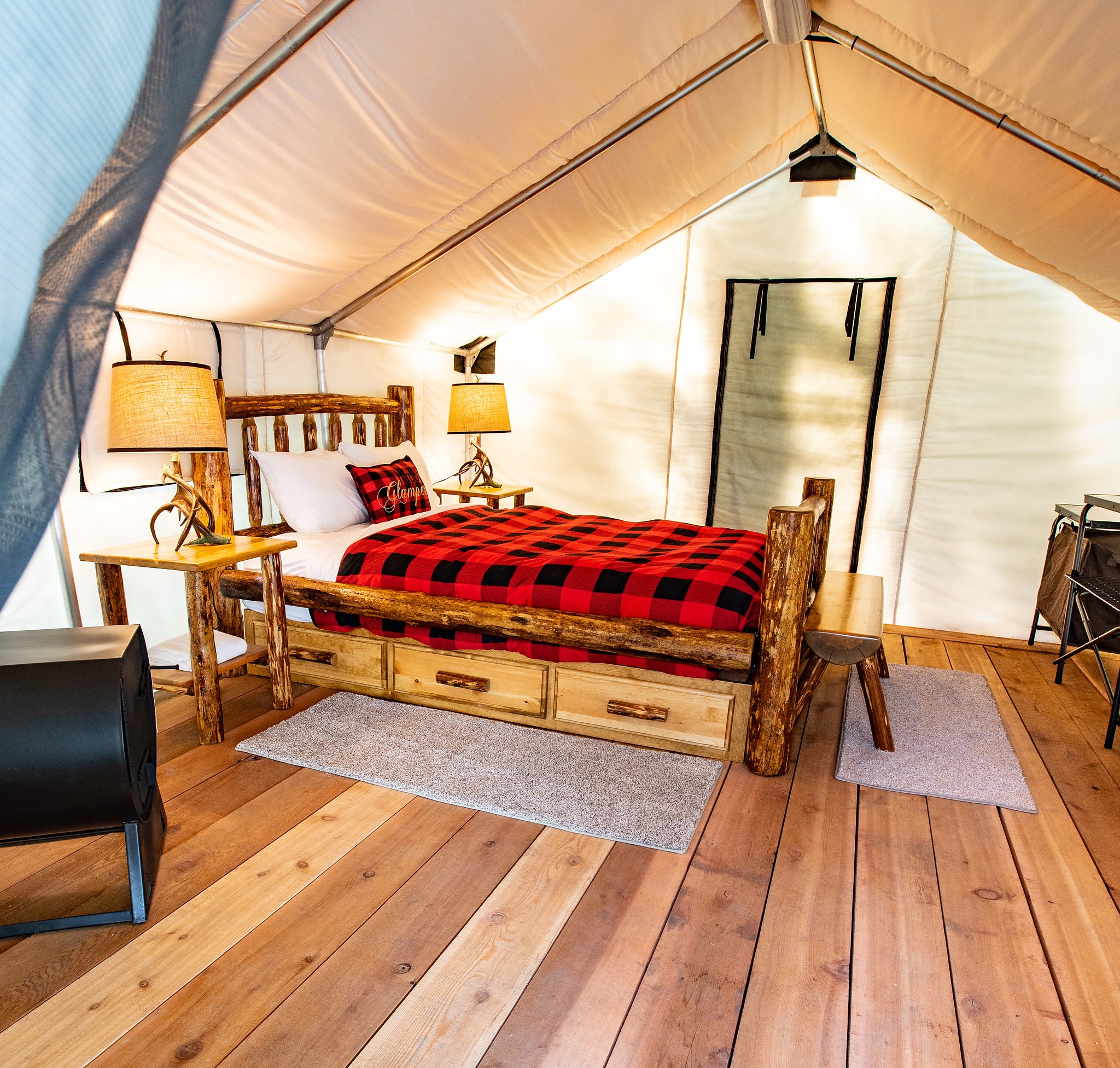 With the scenery our Kootenay region offers, no one can argue against swapping setup time for time spent taking in the views.
And though the luxury of glamping may be most attractive to those who wouldn't otherwise consider themselves 'outdoorsy', don't pigeonhole this trend. Even those of us who enjoy (maybe even take pride in) roughing it outdoors may discover a new guilty pleasure in glamping. I did.
Once I got over the idea that allowing someone else to set up camp and take care of me didn't mean I wasn't also a true outdoor woman, I realized I could use all that time to focus on fresh air and freedom. It's then that I sunk into the luxuriousness of the glamping experience.
It's time you did, too.
Crawford Bay RV Resort offers hard tents at their RV Resort located one hour north of Creston on Highway 3A, Kootenay Lake. A beautiful property close to Kokanee Springs Golf Resort, artisans shops, sandy beach, marina and much more.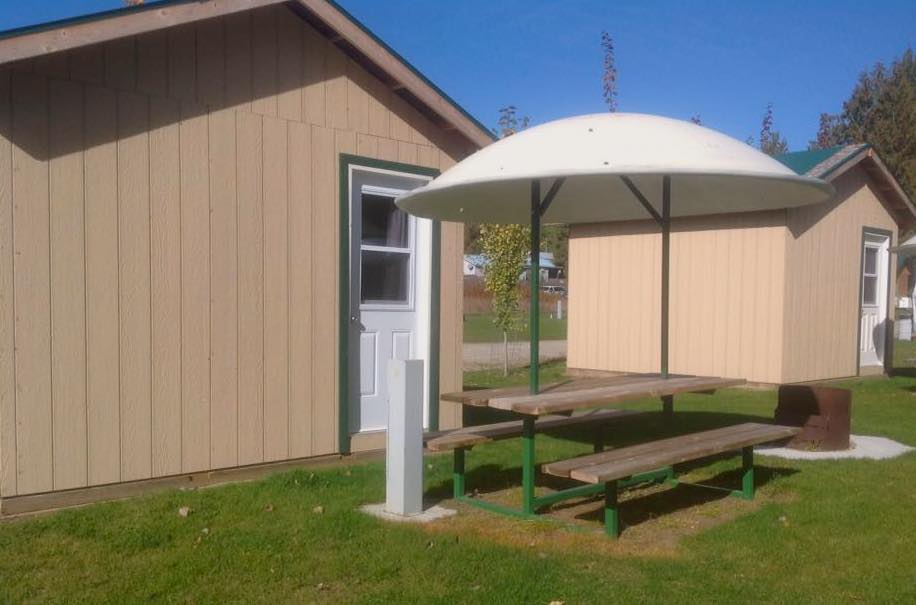 Fernie RV Resort
The Fernie RV Resort yurts will be fully insulated to withstand winter temperatures and are designed for year-round use. Yurts are warm in the winter, and cool in the summer, with windows and door openings to provide cross ventilation. The atmosphere inside the yurt is one of warmth and security.
The Fernie Forestside Yurts are 6 x 6 metres in size. They are furnished with a queen over queen bunk bed and a twin trundle daybed, all with 8-inch memory foam mattresses. Additional furnishings include a dining table that accommodates up to six people. The yurts are ideal for families up to six or two couples.
Snow Valley Lodging
Also available in Fernie, this downtown property has added Tiny Homes to their rooms and suites. Experience tiny living without giving up all the comforts of home.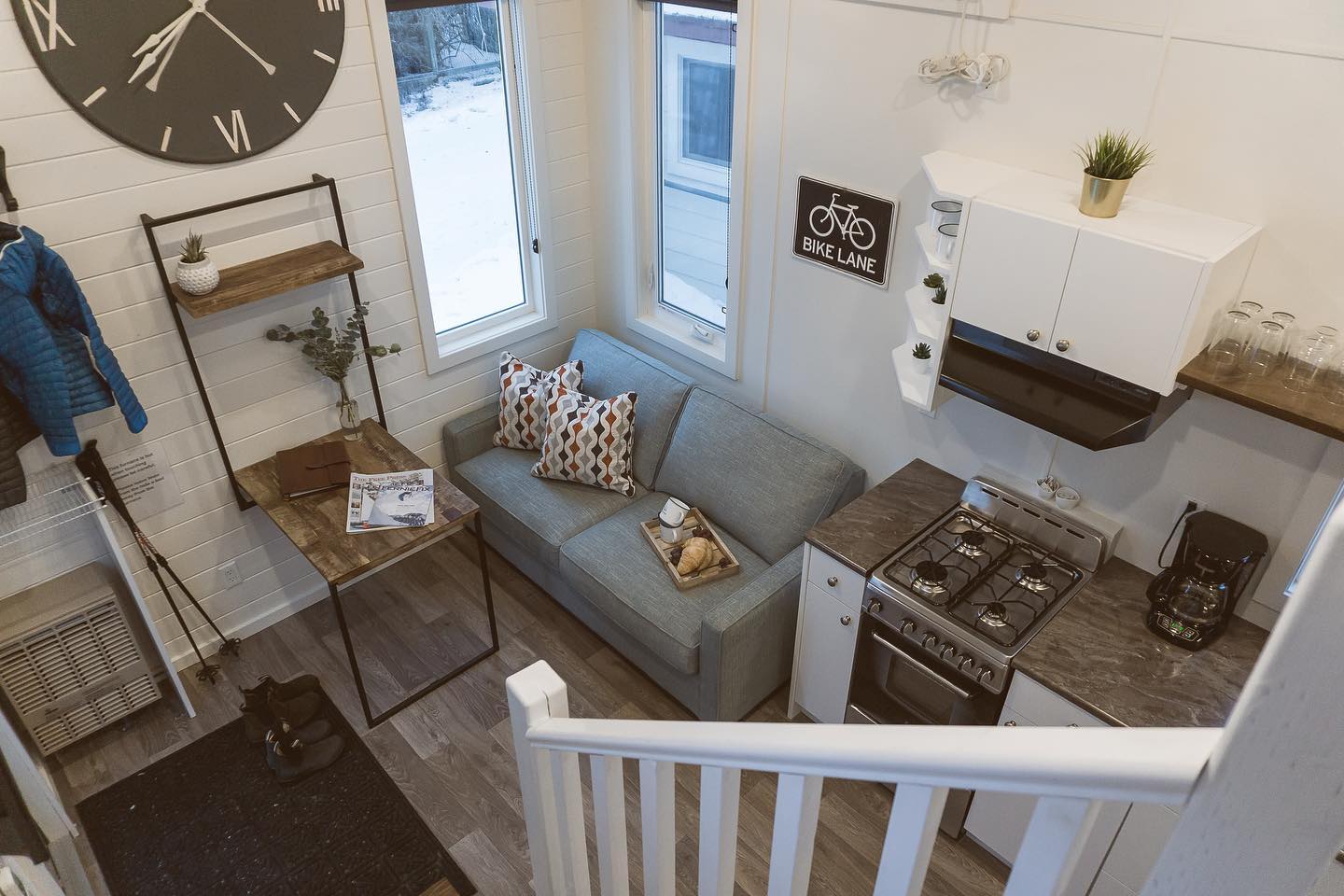 Quantum Leaps Retreat
If you want to connect with your spiritual side and feel nature is the prime way to do so, check out Quantum Leaps, a spiritual retreat centre near Golden, BC. Annette Boelman, an owner at the lodge, describes Quantum Leaps as a place for "conscious folks who wish to be in nature in beautiful way."
The property offers two 8-metre diameter teepees, situated along the edge of the river that runs through the property. Each is furnished with beds, mosquito nets, and everything you need to cook, just supply your favourite ingredients. The teepees even feature a fire pit at the centre with wood for each night of your stay.
The Ranch RV Park & Campground
Expanding upon the hybrid camping-glamping experience are the three semi-furnished yurts.  These tent-like structures found in traditional Mongolian and other central Asian cultures and are available for guests at this Golden ranch. These structures, which Golden Eco-Adventure Ranch describes as having comfort levels similar to those of a cabin are equipped with a double bed, futon, shelving, and include a fire pit under the stars to roast marshmallows over.
Kimberley Riverside Campground
This RV resort and campground is only minutes from downtown Kimberley golf courses and fly-fishing. One hundred & forty spacious, scenic and riverview sites – 46 pull-thrus and tenting sites as well. Three vacation trailers are also available for nightly rental and six glamping tents. Firepit and picnic table on each site.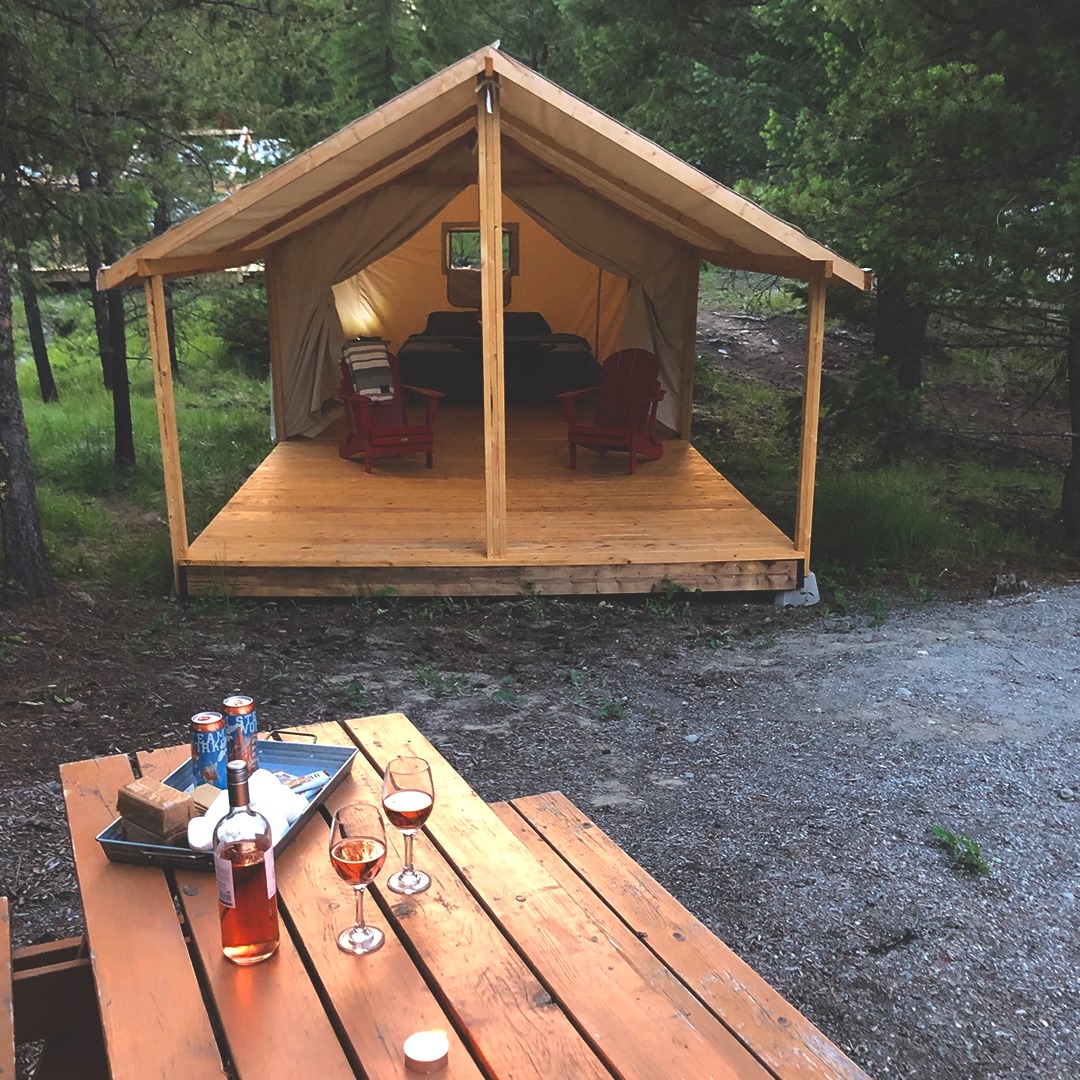 Located in beautiful Nakusp, Riders Retreat is an all-inclusive motorcycle campground built exclusively with motorcyclists in mind. It's a unique accommodation – upon arrival at Riders Retreat, you will find your tent set up for you and completely equipped with bed and bedding, cooler, lantern and chair. Choose from a small, medium or large tent, bus or trailer accommodation.
Rock Island Resort
Fish, lake kayak, hike, head up to Nakusp's hot springs, or just hang on the resort's beach, pick your pleasure at this pet-friendly Arrow Lakes resort. Just south of the town of Nakusp, Rock Island Resort's yurt has easy access to all of the above and keeps the comforts of home close at hand: the yurt features a full kitchen, two queen-size sleeping areas, and all linens that guests might need for their stay.
Feel like barbecuing? The yurt's lake-view deck is furnished for both cooking and eating outdoors. And, since a big part of glamping is integrating the "culture" of camping, when the craving for s'mores arises, fire pits are available to satisfy the need for the classic camp desert.
Bear Springs Eco-Retreat (between Castlegar & Nelson)
Bear Spring Eco Retreat offers novel glamping accommodations and three cozy guest rooms in a self-contained suite. Enjoy stunning views of Kootenay River, gaze at stars or explore the edible gardens and food forest on this 121-hectares (300-acre) property in the mountains.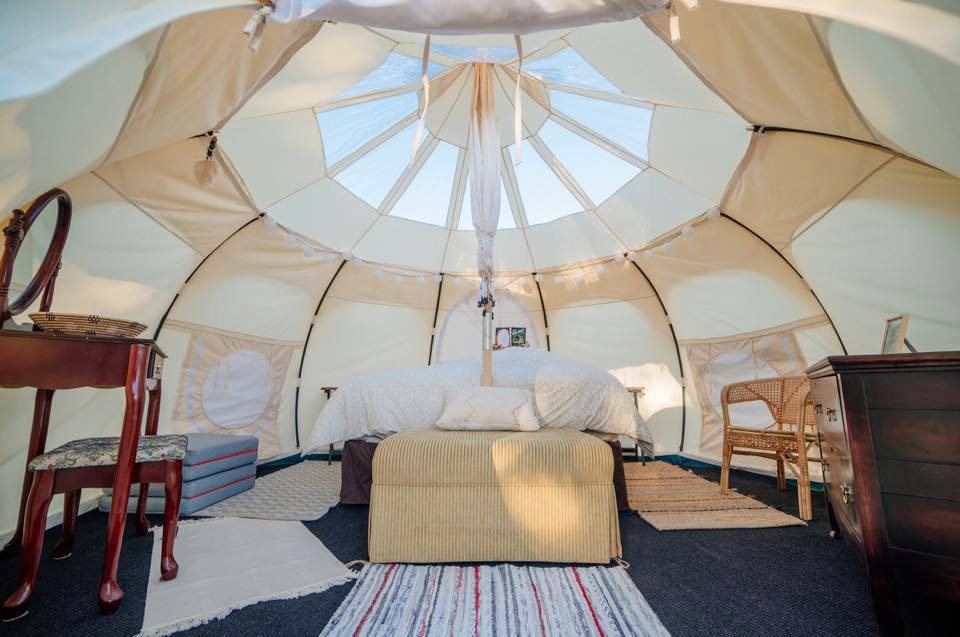 A family friendly RV park and marina located in Balfour alongside Kootenay Lake.Known for it spectacular fishing, hiking trails and serene views in every direction. Nelson RV Park and Marina features their own private beach area, marina, firepits, 30 amp full hookup sites – it's a camper's dream.  Four on-site trailers are available for rent. All include washrooms / showers, linens, fully-equipped kitchen, barbecue and chairs.
Radius Retreat
Radius is situated on 1,000 acres and the first of its kind in the Columbia Valley and is an off grid, sustainable wilderness area. The yurts are in the wild; quiet, secluded and natural. The trails are defined by history and the natural rhythms of the land.
Their Gathering Centre is about bringing people together to experience the peace and serenity of this place. Radius aims to create a vibe of returning to nature, while inspiring people to live differently while we let nature's rhythms flow freely.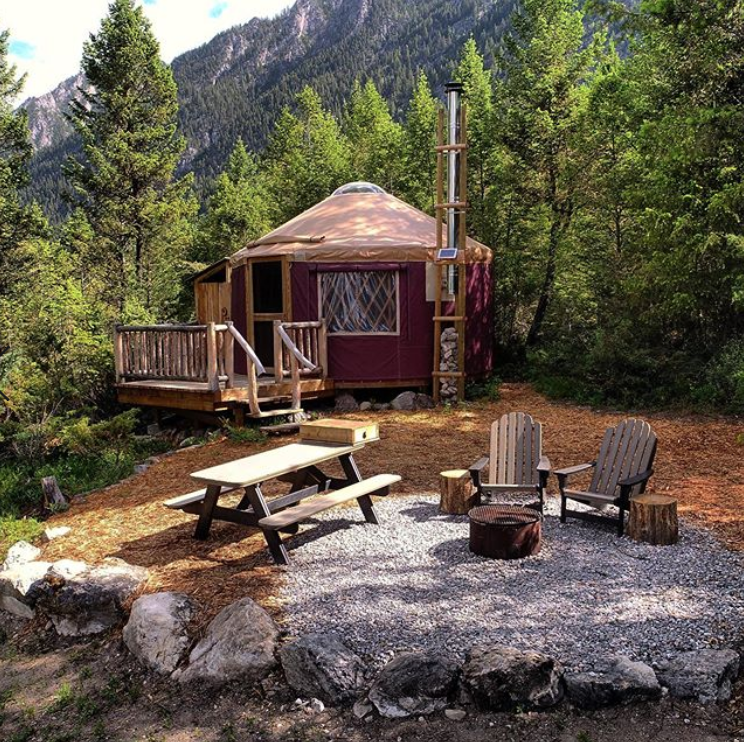 Redstreak Campground (Kootenay National Park) Our national parks have even joined the glamping trend. Less than three kilometres from the village of Radium Hot Springs and within Redstreak Campground, 10 (ten) oTENTiks stand ready for visitors.
These cabin-like tents have the advantage of the campground's plateau views, access to park programs at the campground's theatre, and of being within a quick hike to both the hot springs and the village. The oTENTiks themselves, erected atop raised wooden platforms, can sleep six people within the large interior. High-density foam mattresses, indoor sitting area, screened windows, and private campfire pits make the camping experience comfy and each oTENTik is close to washrooms, showers, and kitchen shelters.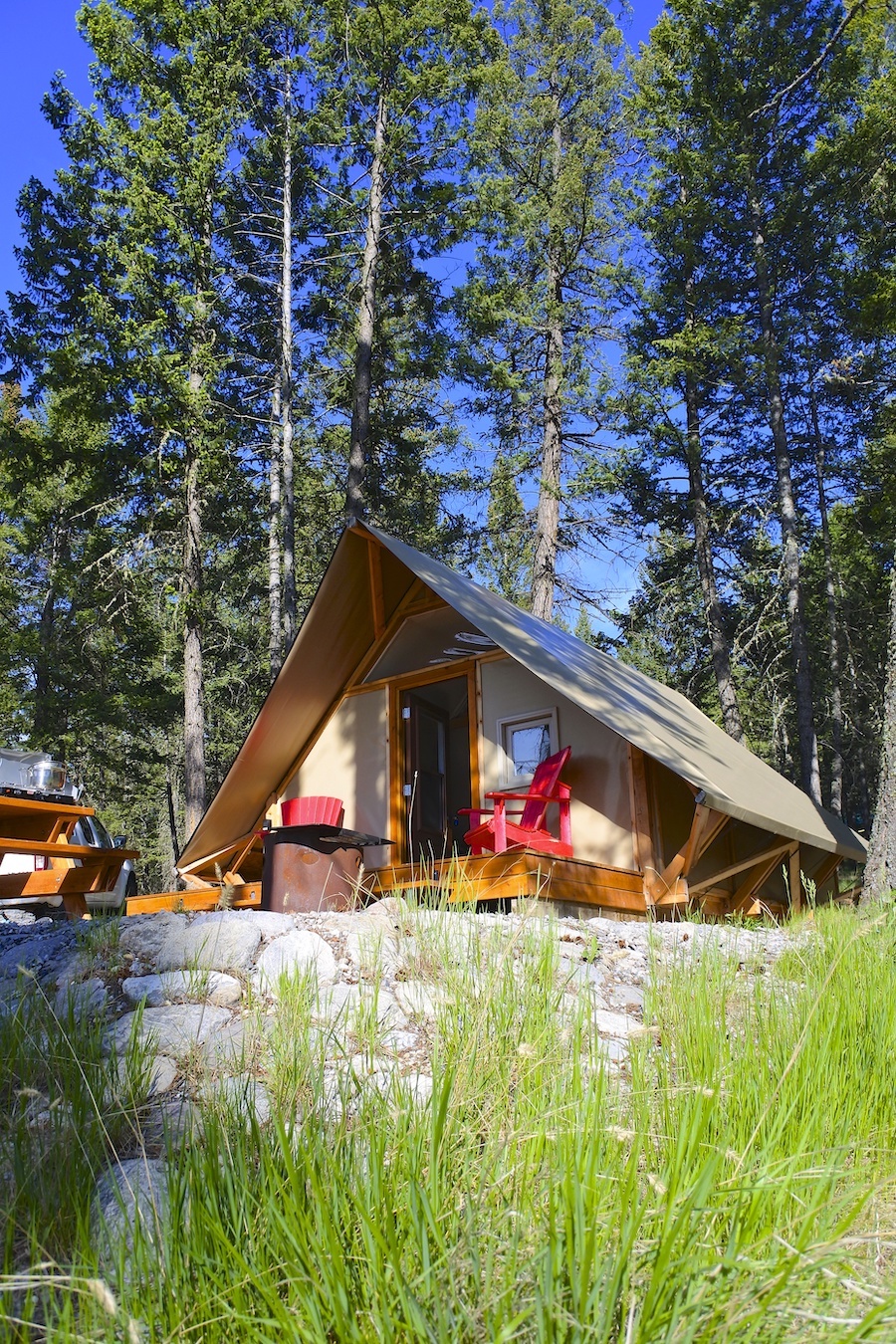 Boulder Mountain Resort in Revelstoke has you covered for all your needs with accommodation options ranging from fully furnished lodge suites to domes to tenting sites.  Their glamping tents and domes combine the coziness of a queen-sized bed with the fresh air of the great outdoors right outside the windows.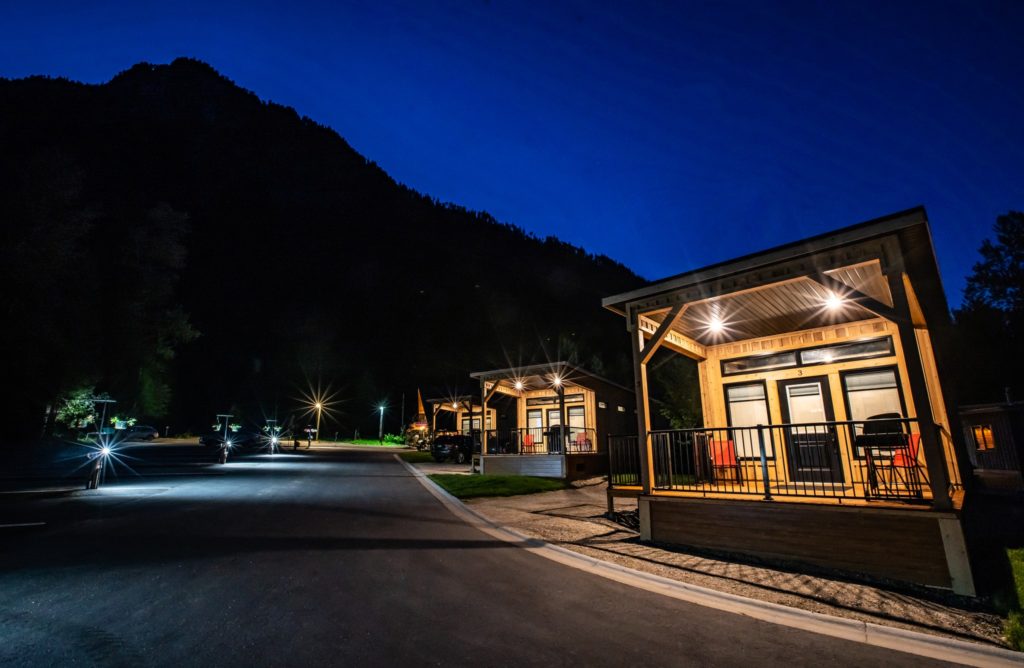 Snowforest Campground/Mt. Revelstoke National Park
Opened in 2020, it features 62 campsites, ranging from walk-in tenting areas to sites suitable for campers and RVs, as well as three MicrOcube units. Nestled near the base of the Meadows in the Sky Parkway and a five kilometre drive from downtown Revelstoke (2-km by bike or on foot), Snowforest makes a perfect base camp for exploring Mount Revelstoke and Glacier national parks, as well as the surrounding area.
Situated in beautiful Windermere, BC, Winderdome Resort offers fully serviced Geodesic Dome Tents nestled in a tranquil forest. Come and unwind in luxury. If you really want to treat yourself, rent our private pool located a short walk away.
Winderdome Resort sits on 8 hectares (20 acres), 6.8 of which are dedicated to their glamping sites. There private home takes up the remaining 1.2 hectares where you can have access to their amazing pool (extra fees apply), decks and lounging space. Note that if you choose to use the pool, you may get a glimpse of our docile dog, Kiska, the Winderdome Spokespup.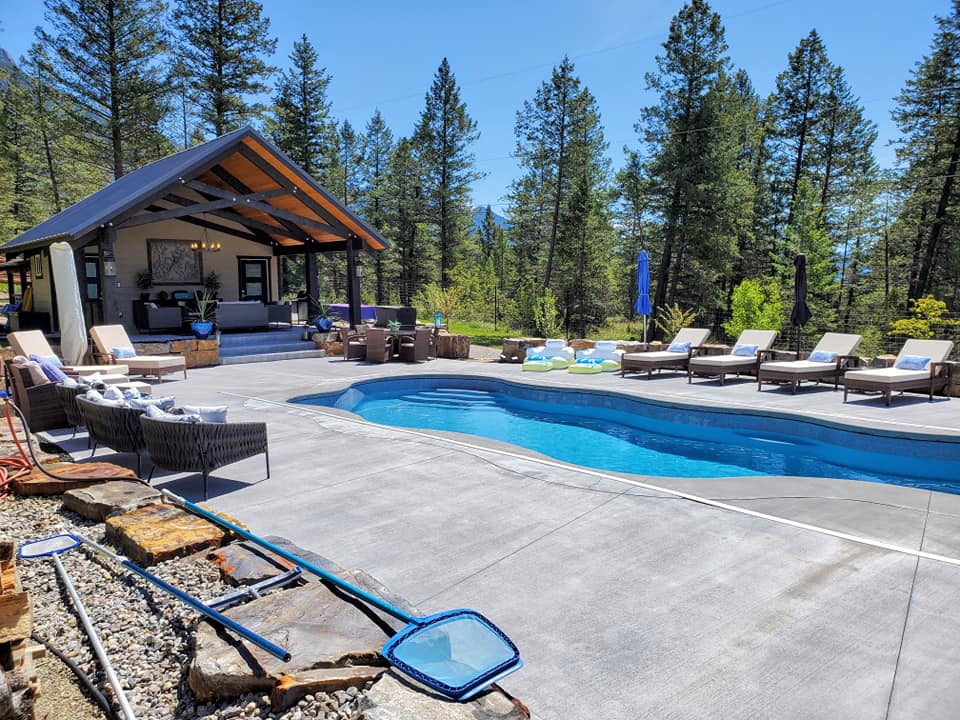 Here's a full list of our GLAMPING and RV/Camping options in the Kootenay Rockies.
Click on the above mini digital story for photos and video clips highlighting a Kootenay Rockies experience.