With the hustle and bustle of our daily lives, taking time out for ourselves is more important than ever.  Lucky for you, the Kootenay Rockies is about far more than just adventure tourism.  We have plenty of options for relaxation, pampering and self-care in our remote wilderness.  Taking a day, a week, or a month to disconnect from the world will leave you feeling invigorated and ready to take on everyday life at the end of your trip!
Flexpeditions (Revelstoke)
Flexpeditions hosts women's wellness retreats in the outdoors around Revelstoke.  Choose from a selection of outdoor activities, including rock climbing, river floats, canoeing or kayaking, followed up with wellness sessions, delicious meals and quality time with your fellow participants. Book your weekend of wellness.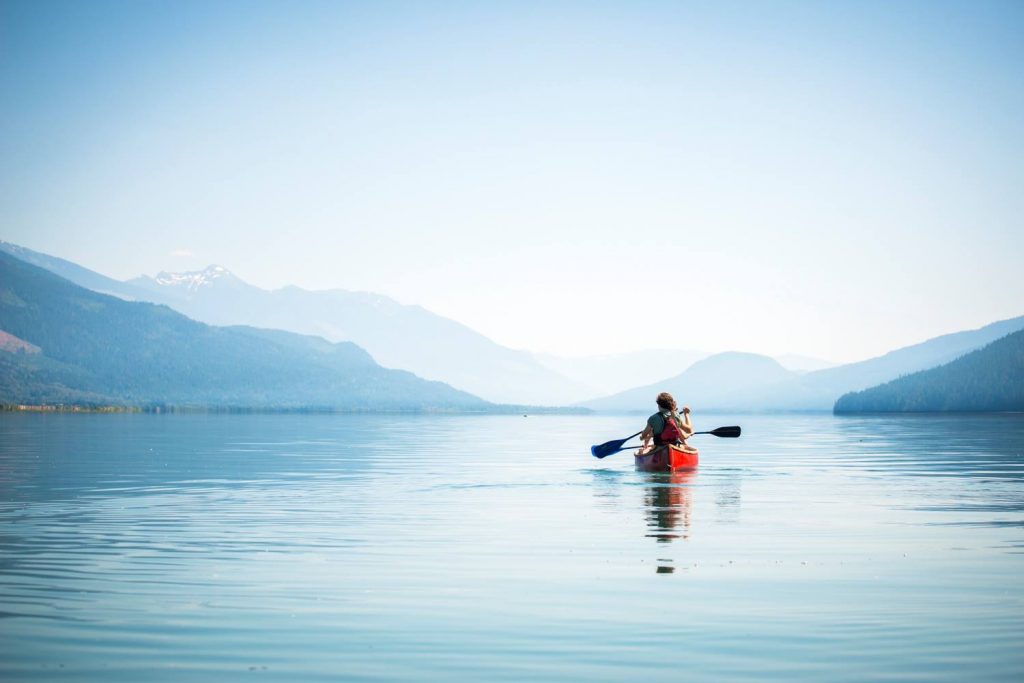 Footstep Eco Adventures (Bonnington)
Imagine waking up at a remote mountain hut and starting your morning with a peaceful yoga session before spending the day hiking through alpine meadows.  Footstep Eco Adventures Yoga in the Mountains Retreats will take you off the beaten path and on a journey to mindfulness and relaxation.  Book your Yoga in the Mountain retreat.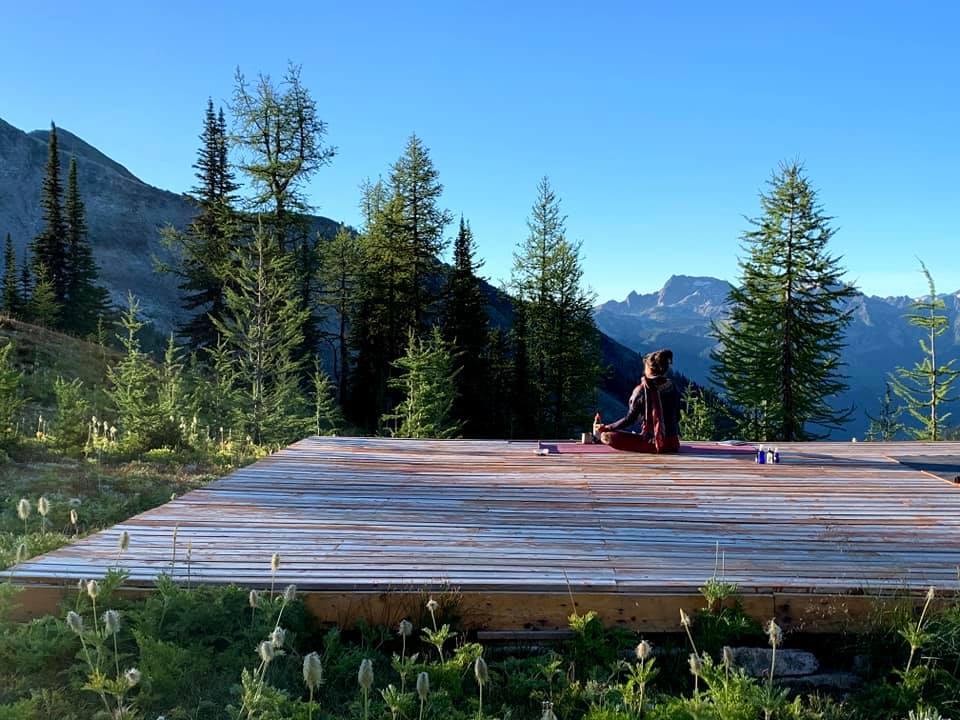 Forest Bathing with Pat Bavin (Invermere)
Awaken your creativity, calm your mind and experience the spirituality of the forest on a guided forest therapy tour with your guide Pat Bavin. The full-day Natural Creativity experience will help deepen your artistic practice in whatever medium you work in. 
Halcyon Hot Springs Resort (Nakusp)
If the warm water of the Halycon Hot Springs isn't enough for you to fully relax and heal, choose to deepen your relaxation with a massage at their spa.  Give the Halcyon Hot Stone Massage a try, where hot basalt stones and aromatherapy reach deep into your muscles and leave you feeling rejuvenated.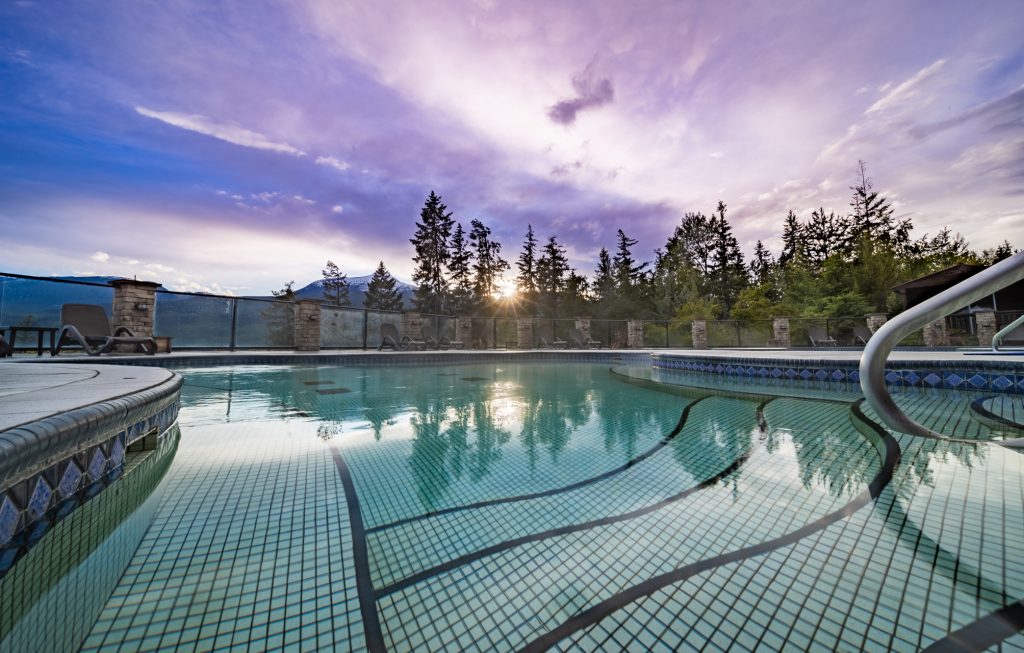 Quantum Leaps Retreat (Golden)
Take in the solitude and quietness of the Blaeberry River Valley outside of Golden with Quantum Leaps Retreat.  Their wellness packages include a stay in their lodge, cabins or teepee and your choice of several healing options from massage therapy to shamanic drumming.
Radius Retreat (Radium Hot Springs)
Tucked into the forest outside of Radium Hot Springs, Radius Retreat is the perfect location for nature-based retreats of any size.  Their eight yurts provide accommodations for participants, and their gathering area offers a space for groups to congregate, whether it's for a yoga retreat or an artists workshop. Radius will happily accommodate your needs, book now.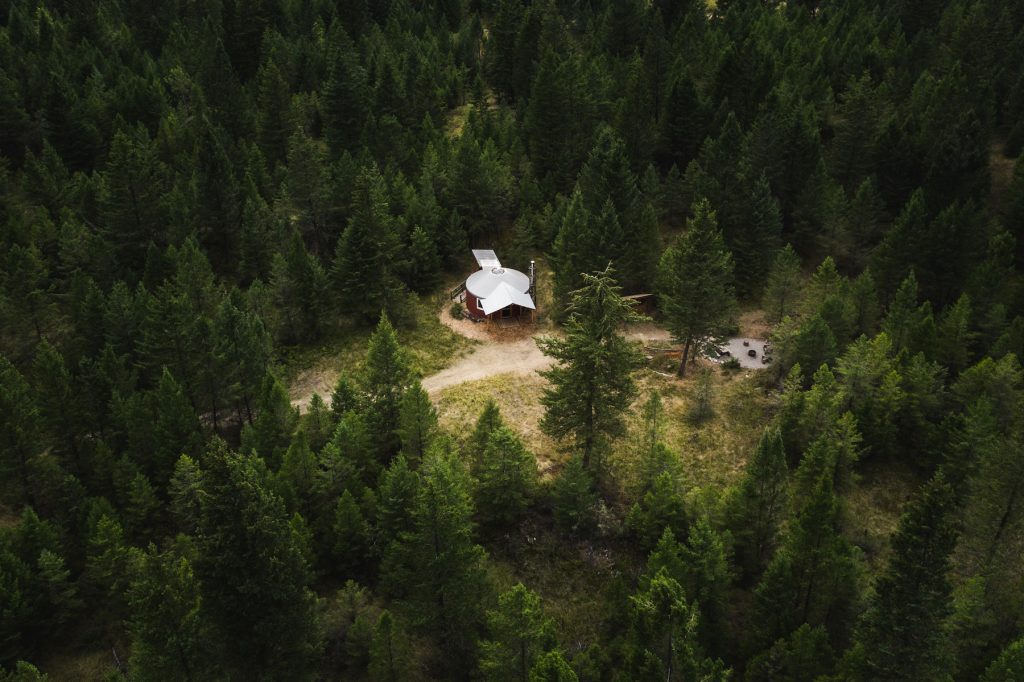 The Sentinel Retreat & Wellness Centre (Kaslo)
The food is just as much of the experience as the healing and relaxation at The Sentinel.  Incredible meals with freshly picked organic produce are prepared by top chefs.  Shiatsu massage, Reiki and other specialty healing offerings help you relax and recuperate in nature between meals. A stay at The Sentinel is balm for the soul.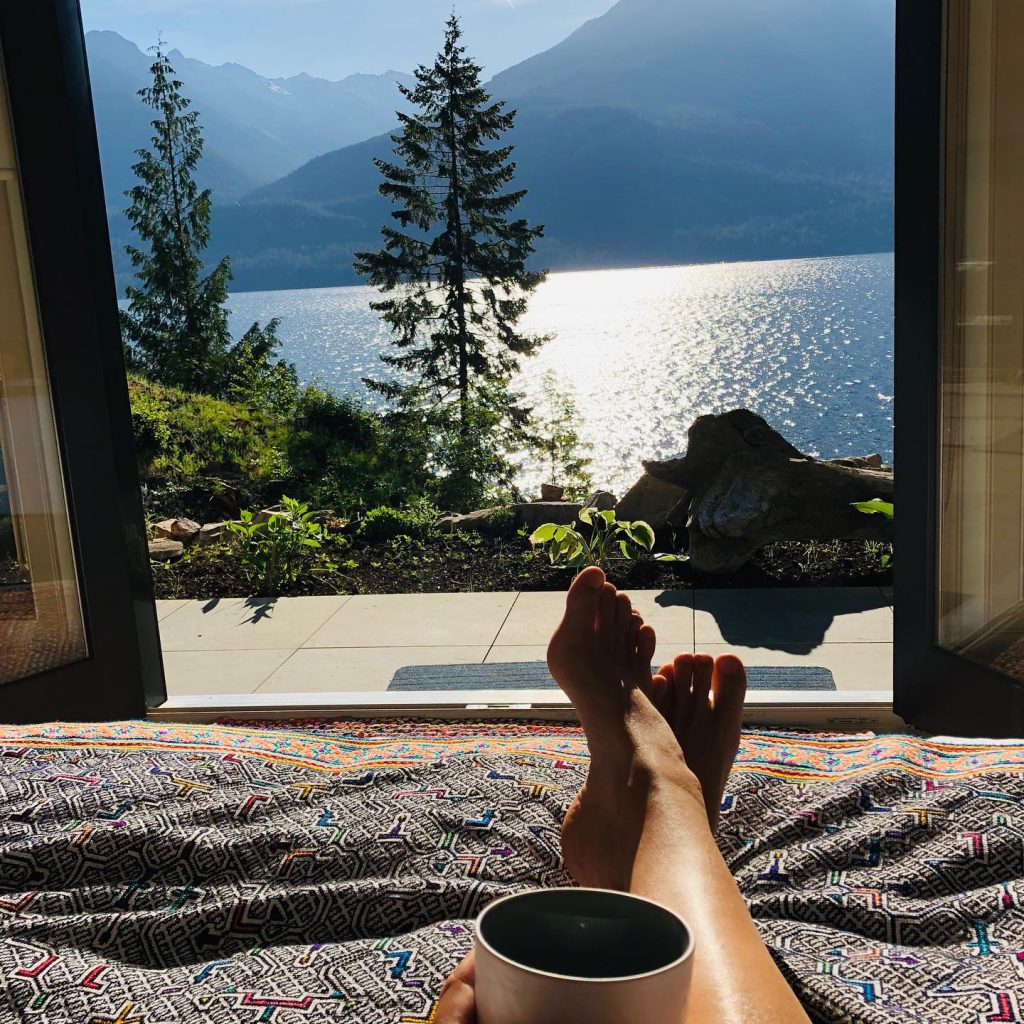 Spa Terre at the Josie (Rossland) 
After a day spent exploring the trails around Rossland, treat yourself to a post-hike massage or sauna at Spa Terre.  Their cedar barrel saunas look out over Red Mountain Resort, and their performance recovery foot treatment will get you ready for another day on the trails!
Yasodhara Ashram (Kootenay Bay)
If you're after a long-term yoga getaway, join the yoga practitioners at Yasodhara Ashram on the shores of Kootenay Lake for your perfect retreat.  Your every need will be taken care of at these all-inclusive retreats ranging from three weeks to three months.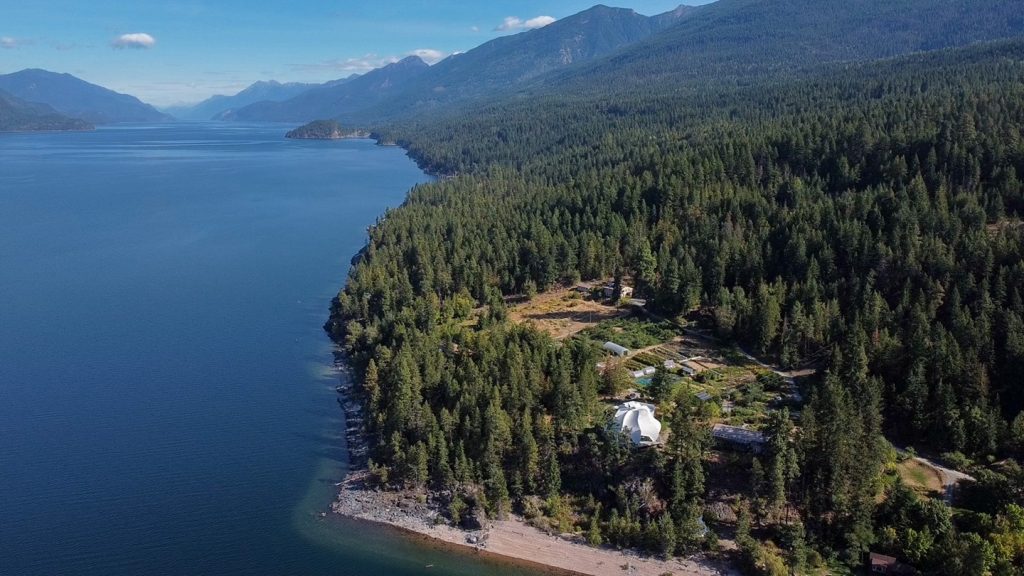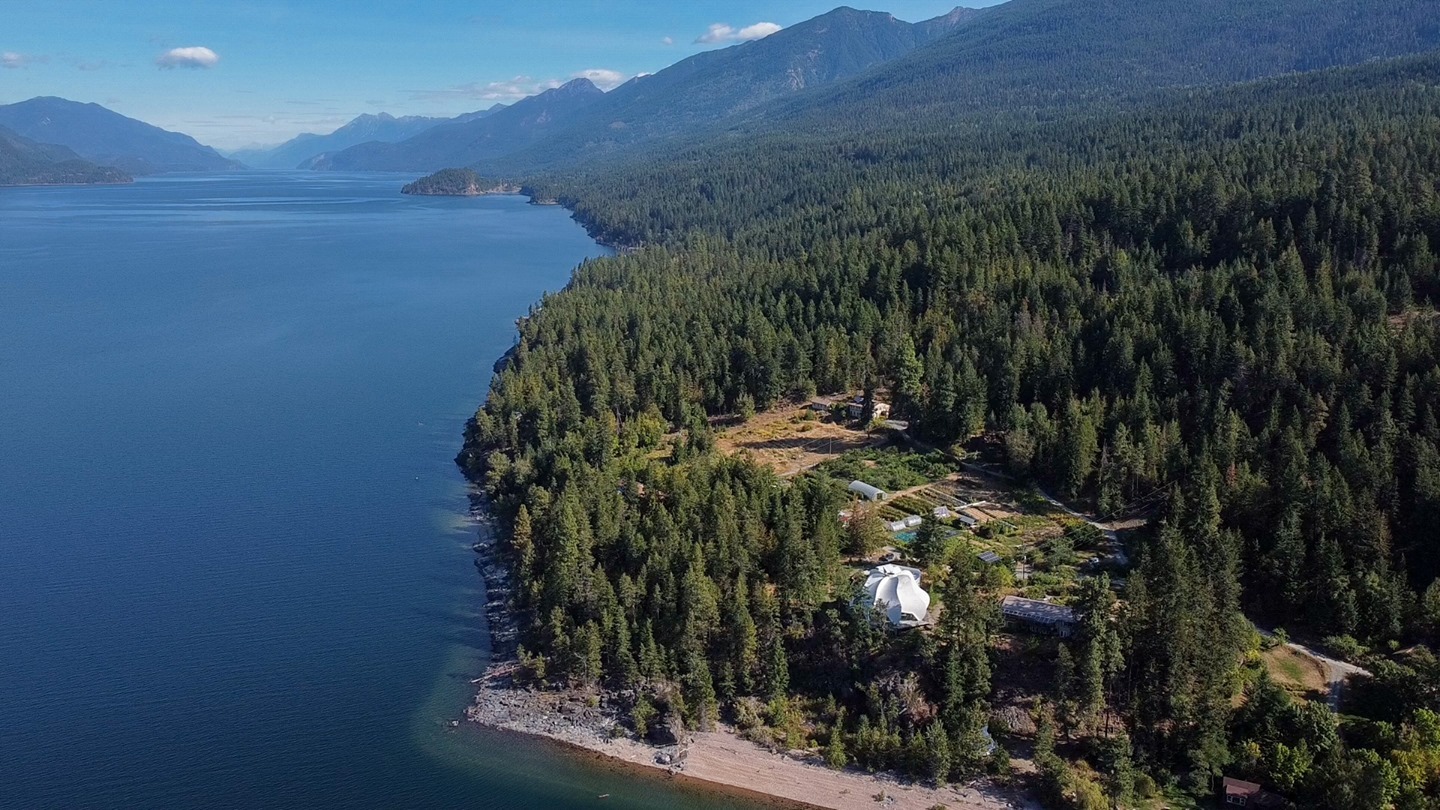 No matter your relaxation choice, the retreats and spas are the perfect way to break up your busy routine & help you restore your energy. 
To assist you with other wellness getaways & retreats that are available to you in the region – check out our community partners: Arrow Lakes/Slocan Valley, Castlegar, Cranbrook, Columbia Valley, Creston Valley, Elkford, Fernie, Golden, Invermere/Panorama, Kimberley, Nakusp, Nelson Kootenay Lake, Radium Hot Springs, Revelstoke, Rossland, Sparwood and Trail.
~ Take extra time to research and plan your trip in advance. Many of our tourism businesses and services have adopted new COVID-19 protocols and changes to their schedules or policies to ensure your safety. You'll want to become familiar with them ahead of time.
~ If you normally travel with extended family or with several friends, consider travelling in a smaller group. Travelling with fewer people makes it easier for you to practise physical distancing in public, and may have less of an impact on the destination.
~ Consider a slower travel pace to help curb the spread. Instead of checking in and out of multiple destinations during one trip, choose one or two destinations and one/two accommodation properties for your entire trip (and explore all the things to do & see nearby).
Related Stories
~ A Road Trip of a Lifetime: Kootenay Rockies Hot Springs
~ Beach Vacations in the Kootenay Rockies
~ Big Adventures in Our Mountains
~ Craving the Refreshing Flavours of the Kootenays
~ Easy Kootenay Hikes: To 360 Degree Vista Views
~ Family-Friendly Backcountry Adventures in the Kootenays
~ Getting into Hot Water: Kootenay Hot Springs
~ Kootenay Rockies: Farm to Fork
~ Little Known Fall Secret: Larch Trees in the Kootenays
~ Multi-Generational Family Hiking in the Kootenays
~ Outdoor Adventures: Unique to the Kootenays
~ Savouring the Kootenay Rockies
~ Sleep Under our Starry Skies in the Kootenays
~ Tips: How to be a Safe & Responsible Traveller
~ Unique Stays on a Kootenay Road Trip

Top/cover photo by Lucas Jmieff, near Kaslo BC.
Words by Mark Locki. Mark is a photographer and writer based in Kimberley, BC. An avid traveller throughout the Kootenays and abroad, he enjoys exploring the natural world, camera in hand, seeking out compelling stories. He's often found deep in the backcountry, running, climbing or on skis, challenging himself to discover new scenes and viewpoints. 
Please tag your images with #KootRocks on Instagram or Facebook to be featured in future stories.