"Welcome to The Powder Highway"!
Maybe you're travelling from the east, looking for soft snow covering quad burning pitches. Or you're coming from the west, looking to keep your big mountain skiing but drop the price tag. If you're coming up from below the 49th parallel, you could just be looking for a place to drop the crowds and pretensions.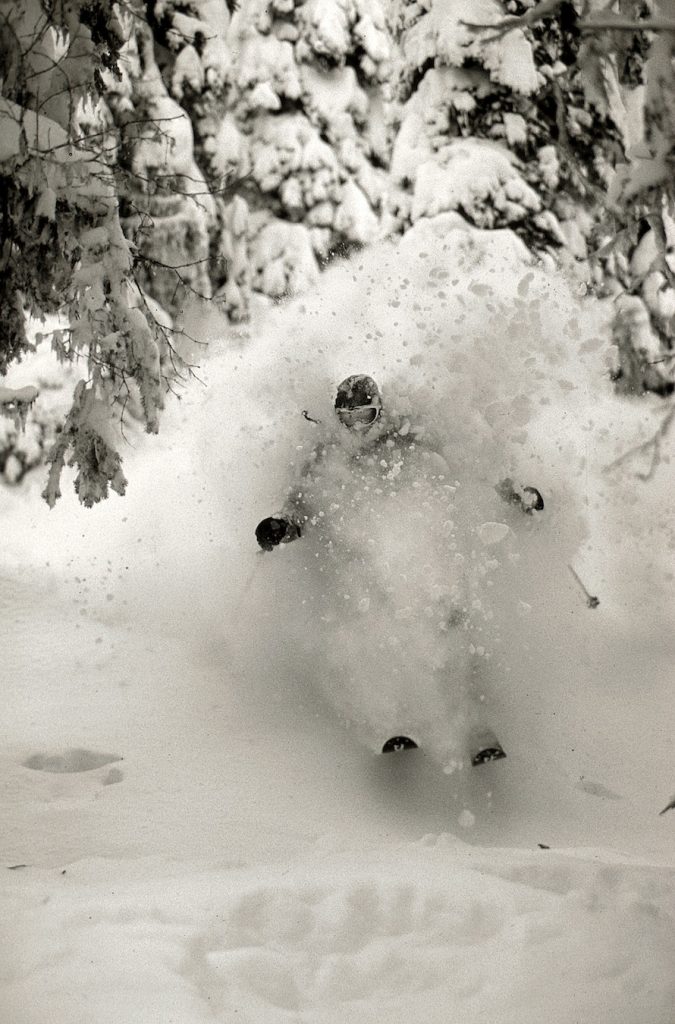 There's no one-upping in the Kootenays. The mountains will cover themselves with 18 metres (60 ft.) of snow whether your ski gear is from the 80's or you got yourself glued to all the latest vertical-tracking apps.
None of the locals will care, either way.
What the locals will care about is a pint of local craft beer after inhaling powder all day, a potluck dinner with friends and resting up for another round of 'hard work' tomorrow. 
Still with me? Good — you're exactly the kind of skier or rider we'll happily take under our wing around these parts. Let's make you feel at home. Here's what you need to know to ski or ride the "Powder Highway" like a local:
Plaid is a base-layer. And a mid layer.  In fact, it's a jacket too.
You'll notice I said 'plaid' and not a specific fabric. For Kootenay locals, plaid seems to have special warming properties. After throwing the skis or snowboard into the back of the truck at the end of the day, you may spot one of us peel off a layer of plaid to reveal a base-layer of plaid.  
"Without plaid, I wouldn't know how to dress myself," jokes Kenzie Wade, a Golden local. "Good thing it's accepted in the Kootenays. Maybe we all suffer from fashion faux-pas but plaid goes from the hill to the bar to dinner in the Kootenays — and no one cares it's the same one you skinned uphill in that morning, either."
However, about those warming properties of plaid: Just keep in mind that this phenomenon is a locals-only privilege. Feel free to bring your own plaid to blend in, but pack your regular tech layers for the winter temps (which, by the way, aren't as cold up above the 49th parallel as many State-siders think).
Pack your bathing suit.
It isn't that cold.
At least, it's not in our hot springs, of which we have plenty. This is the secret to Kootenay local skiers & riders longevity; it's how we manage to skin up our peaks for backcountry lines day after day. And you haven't experienced a ski trip along the Powder Highway until you've added in at least one of our hot springs pools. Ask the locals for a ride; chances are, there's a group going this week to relax their hard-working muscles.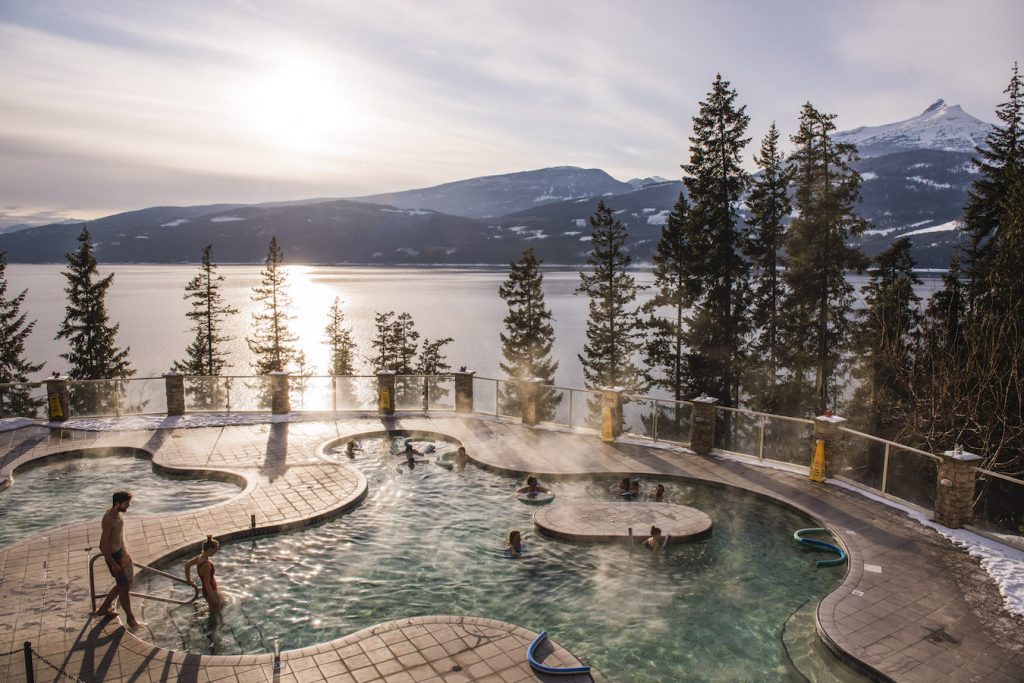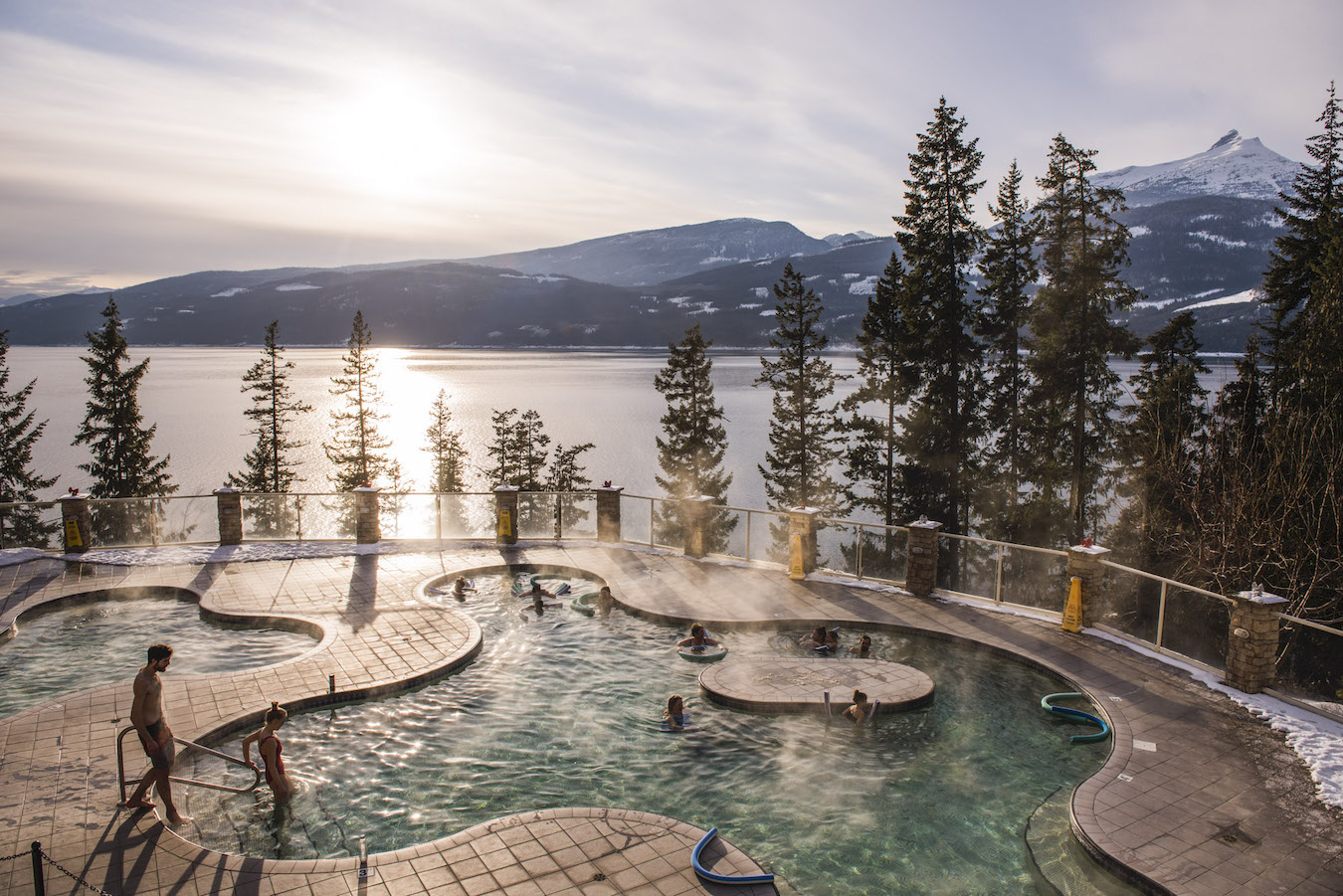 We don't all start our day with Tim Hortons.
Warming up for morning mountain laps is paramount, so you might want to research where you'll get your caffeine before you get here. Many Kootenay towns are missing the chain that some think of as a 'Canadian coffee staple'. Unless we're in a crunch, us Kootenay locals prefer something made a little closer to home. You'd do good by yourself to start your day with the locals, too — it's where you'll hear all the secret stashes before folks dissipate on the hill.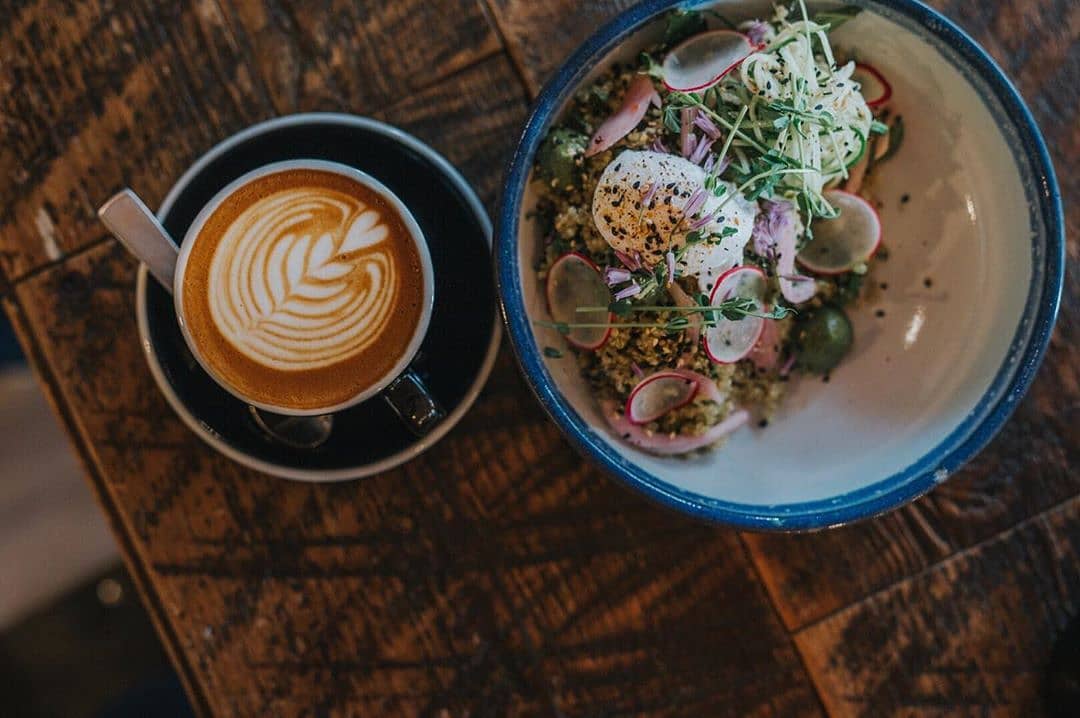 Actions speak louder than words in the Kootenays. It's a quiet place, after all, the kind of place where you won't need to shout about how rad the line in the trees was — your smile tells us all. We want to hang with the 'real' you, the person who may have a quirky chicken wing when skiing left turns, but is grinning the entire time. So don't worry about impressing us with your mid-day vertical stats at lunch — we're humbly out there doing the same every day of the ski season.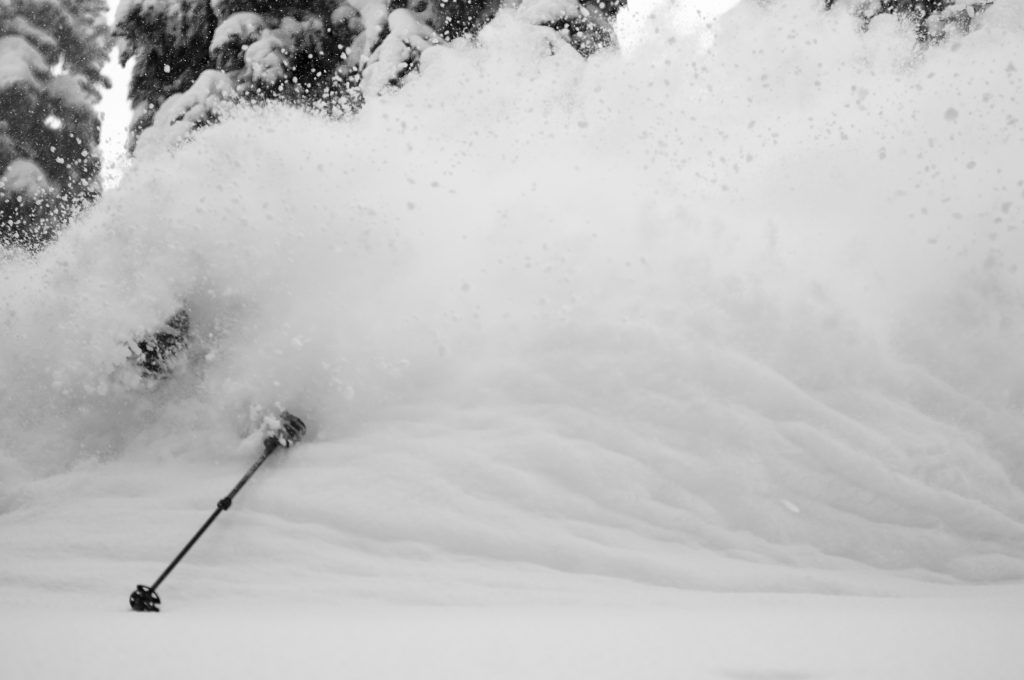 By the way, we're still skiing/riding at lunch; what are you doing sitting in the lodge?
We're easy to get to, but not that easy.
Getting here isn't like flying into an international airport, driving for two hours on a notoriously backed up freeway [which we'll keep anonymous] and ending up at the mountain parking lot racing to beat thousands of other people onto the lift. Thank goodness, too. It's because of our little-bit-outta-the-way location that you can freely talk about your Kootenay trip and know you'll still come back next year without a horde of skiers descending on your hide away.  
It's also why so many of us Kootenay folks aren't worried about sharing the goods with you; if you've made this much effort to come up, we know you'll respect our Kootenay mountain culture, too. It's someone with a deeply-entrenched love of snow – someone who wants to experience the core of skiing rather than the Hollywood version of it — that will make the Kootenays their destination. And for those who do, they know, like us, that a little-bit-outta-the-way pays off in a big-kinda-way.
Says Nelson local, Brent Malysh (owner of Backroads Brewing), and a former skier for Fischer Skis and freeride competitor who's travelled to different places around the world to ski but chooses to call the Kootenays home: "It's a utopian 'little' place, that's for sure."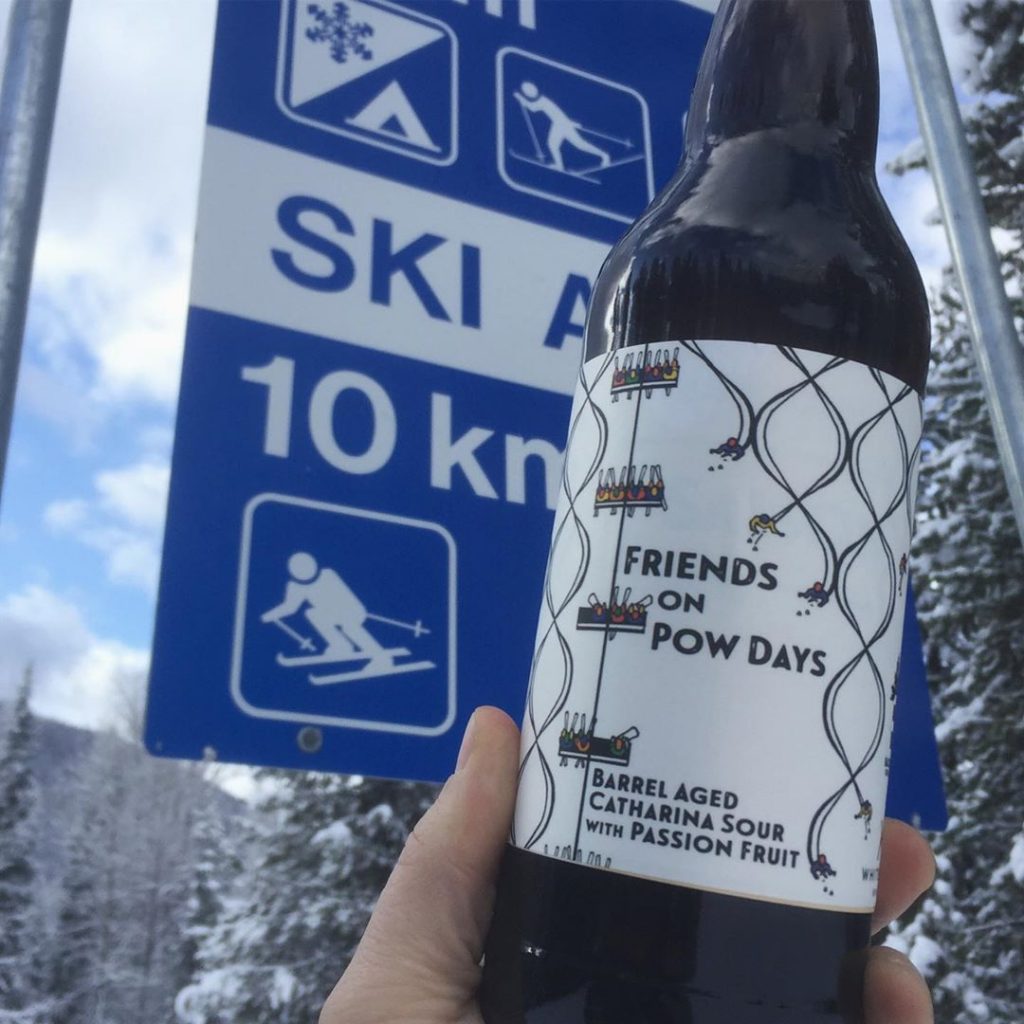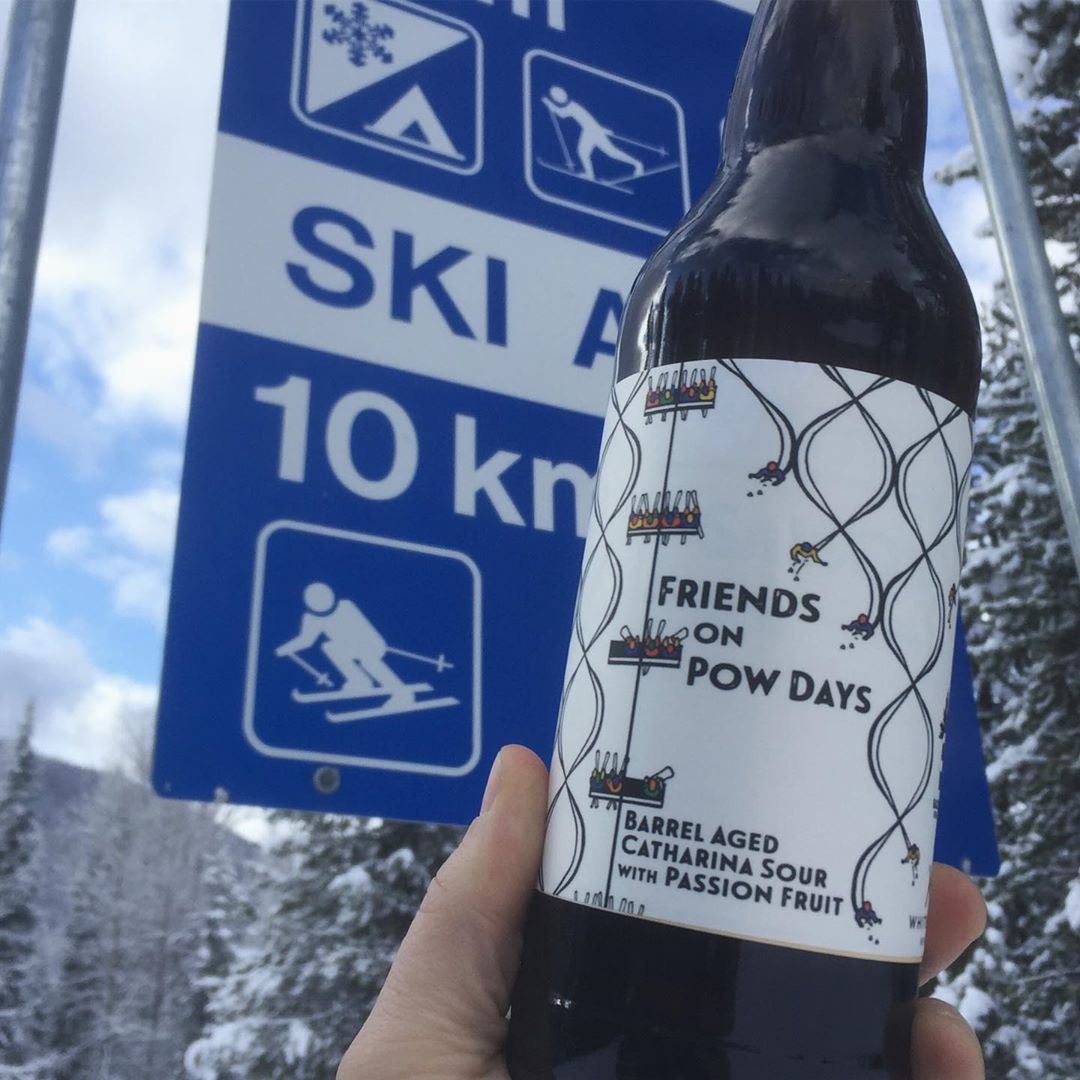 Know Before You Go – Plan ahead so you can travel safely and responsibly. Familiarize yourself with weather, road conditions, general alerts for travellers and provincial health orders & recommendations.
Related Stories
~ 4 Reasons to Ski-Ride the Powder Highway this Winter
~ Backcountry Ski Touring: Step 1 Avalanche Safety Training
~ Funky Finds on the Powder Highway
~ Guiding Services: Powder Highway's Backcountry
~ How BIG is the Powder Highway?
~ Powder Highway 101
~ Road Tripping the Powder Highway Like a Ski Bum
~ Slackcountry Touring at our Powder Highway Ski Resorts
~ Tips: How to be a Safe & Responsible Traveller
~ Up the Ante: Powder Highway Cat & Heli Day Packages
~ What's NEW on the Powder Highway?
Top (cover) photo by Mitch Winton at Revelstoke Mountain Resort.