The POWDER HIGHWAY is "the road" to a one-of-a-kind adventure!
Located in the southeastern corner of British Columbia, also known as the Kootenays (by the locals), the Powder Highway refers to an area that has the highest concentration of skiing and riding in the WORLD!  Yes the world!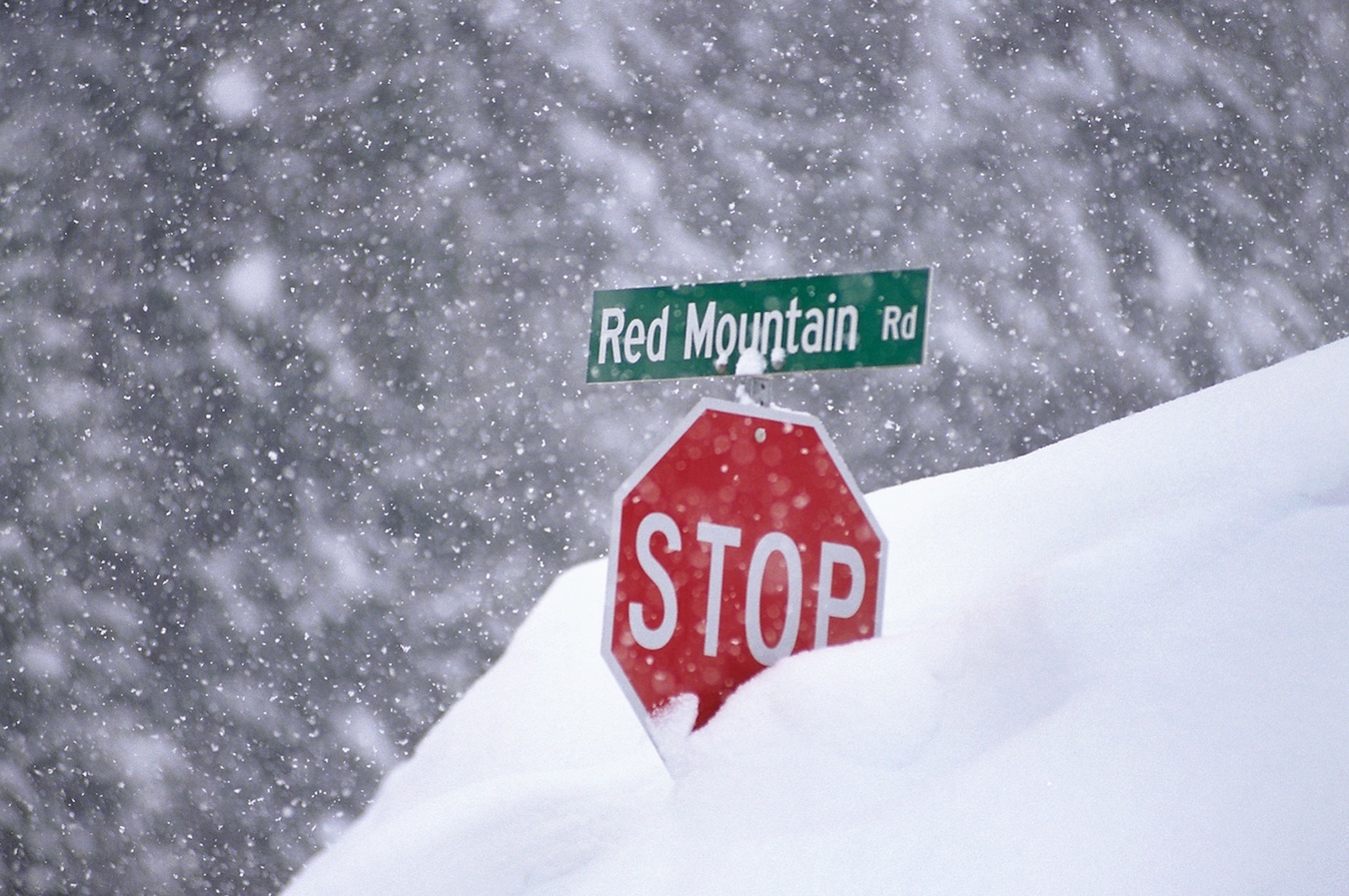 Photo by Dave Heath, RED Mountain Resort 
POWDER: Or POW is a reference to our epic, deep, dry powder snow. The average snowfall is 60 ft (18 metres) annually, with some ski resorts getting 100+ feet annual.  And our snow is known as Champagne powder and is super light, dry, fluffy and at times a snorkel level experience.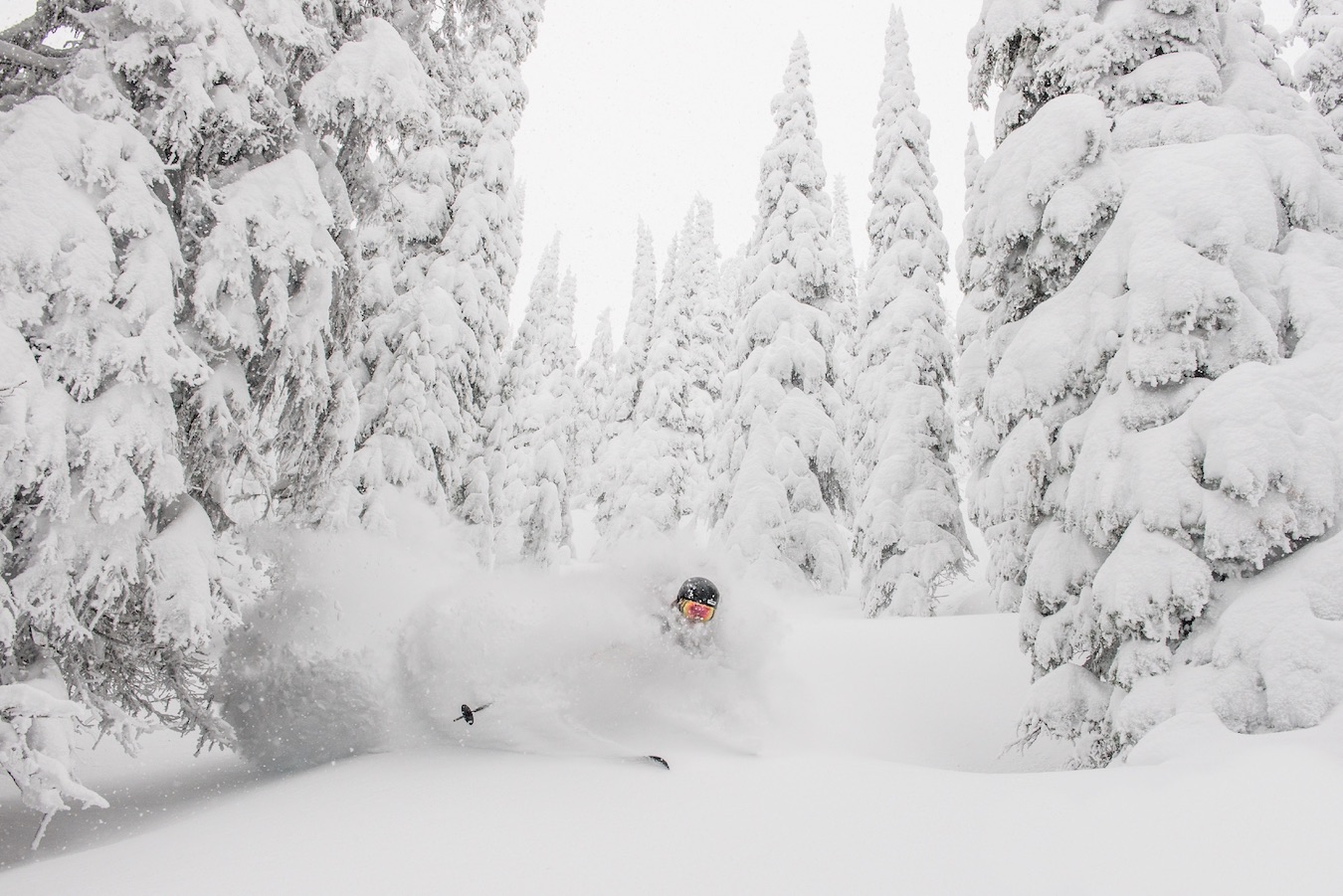 Photo by Kari Medig, at Whitewater Ski Resort  
HIGHWAY: Is a reference to a route, road trip or itinerary. A circle route calling for an ultimate winter road-trip. Along this route, one can find unique, funky ski towns, breathtaking sceneries, magnificent mountain passes and free ferry rides. With little to no traffic, just yourself, your ski gear and the open road.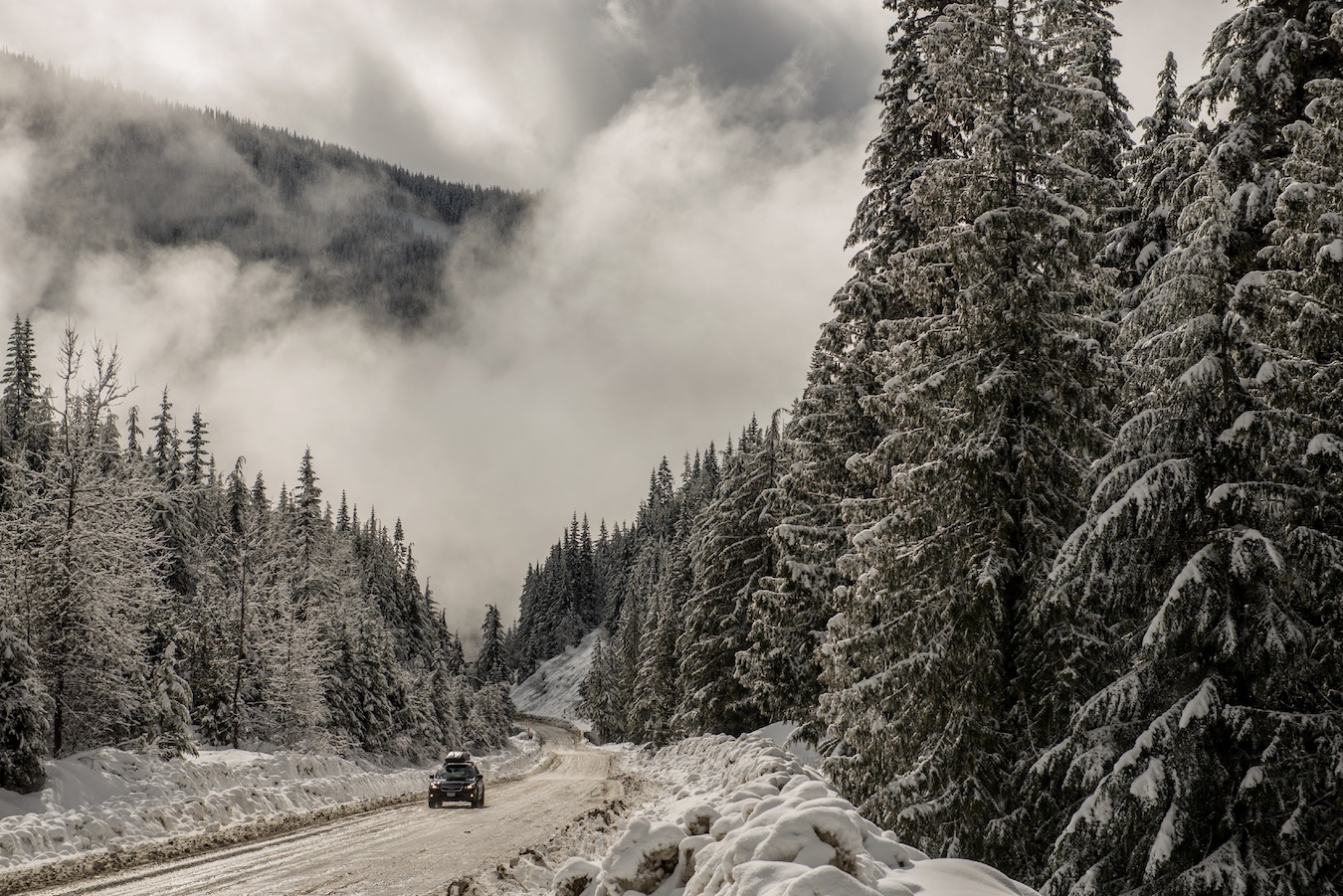 Photo by Kari Medig, on the open road!
IT'S BIG: It is absolutely gigantic. The defined tenure area totals 7.2+ million acres (2+million hectares). This skiing mecca is west of Alberta's ski resorts and east of the BC's Okanagan ski resorts, featuring the big mountains in the Canadian Rockies and the Columbia's – the Purcell's, Selkirk's and Monashee's.
The Powder Highway is made up of 100+ skiing and riding options along the route, including:
8 Alpine Ski Resorts
Fairmont Hot Springs Resort; Fernie Alpine Resort; Kicking Horse Mountain Resort (Golden); Kimberley Alpine Resort; Panorama Mountain Resort (Invermere); RED Mountain Resort (Rossland); Revelstoke Mountain Resort and Whitewater Ski Resort (Nelson).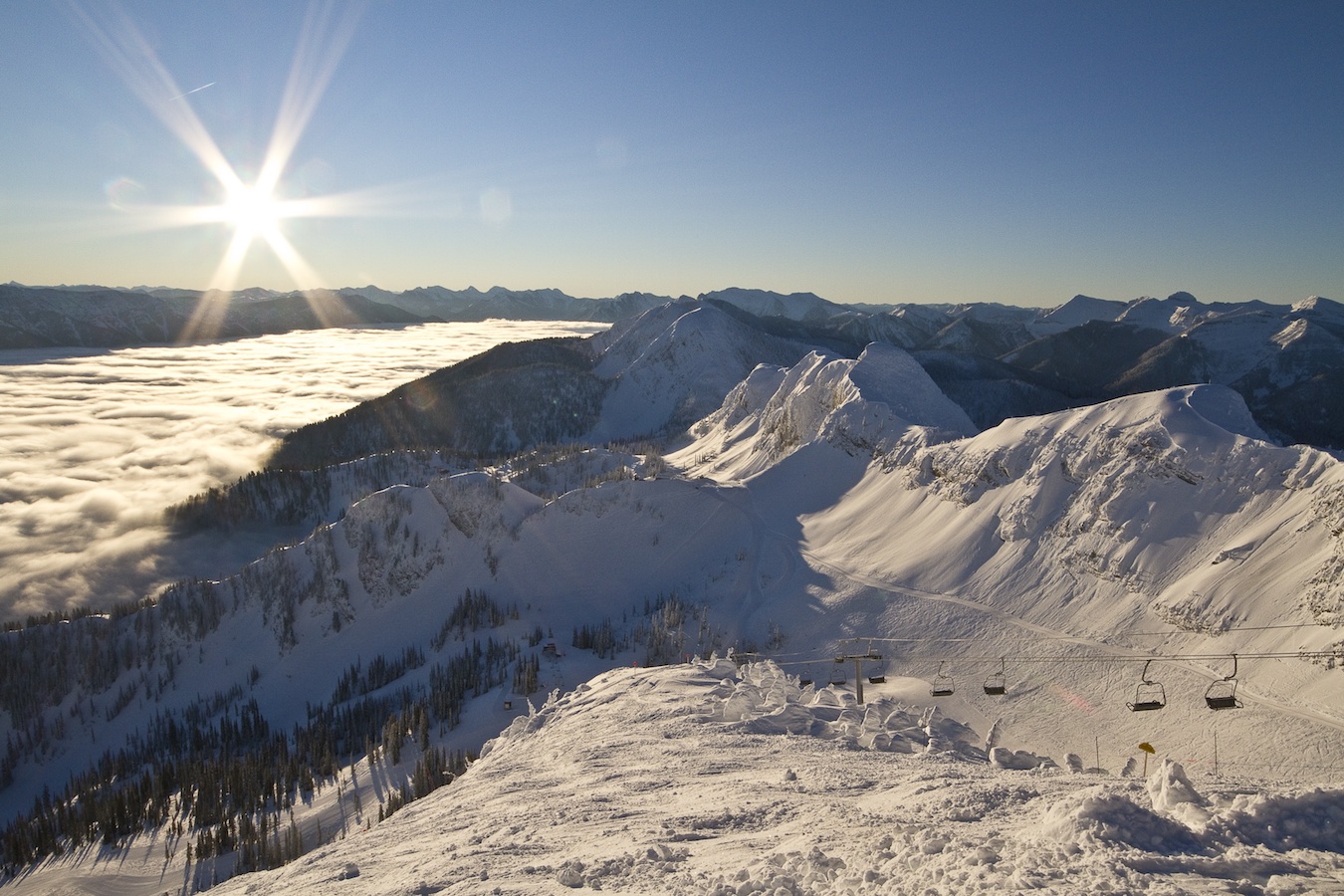 Photo by Henry Georgi, Fernie Alpine Resort  
13 Backcountry Guiding Services
All Aspects Alpine Backcountry Guides (Golden); Adrenalin Descents (Golden); Arctos Guides (Slocan); BC Mountain Guides (Golden); CAPOW (Revelstoke), Deep Lines Guiding (Nelson); Flow Guiding Services (Golden); Golden Powder Guiding (Golden); Kootenay Backcountry Guides (Nelson), Revelstoke Mountain School, Revelstoke Ski Touring, Selkirk Powder Descents (Revelstoke) and Summit Alpine Guides (Nelson).
16 Backcountry Huts
AO Wheeler Hut (Rogers Pass); Asulkan Hut Cabin (Rogers Pass); Bonnington Hut (Bonnington); Elizabeth Parker Hut (Field); Fairy Meadows Hut (Selkirk Mtns); Glacier Circle Cabin (Rogers Pass); Grizzly Basin Mountain Cabin (Fernie); Kokanee Glacier Cabin (Selkirk Mtns); Lightening Strike Cabin (Selkirk Mtns); North Valley/Hazel Huts (New Denver); Ripple Ridge Cabin (Selkirk Mtns); Sapphire Col Hut (Rogers Pass); Stanley Mitchell Hut (Field); Whyte Hut (Field) and Ymir Ski Touring (Ymir).
(Most of the huts are booked through the Alpine Club of Canada, plus additional huts in the Columbia Valley.)
23 Backcountry Lodges
Amiskwi Lodge (Field); Assiniboine Lodge; Battle Abby Backcountry Lodge (Golden); Blanket Glacier Chalet (Revelstoke); Boulder Hut Adventures (Kimberley); Campbell Icefields Chalet (Golden); Golden Alpine Holidays (Golden); Ice Creek Lodge (Winlaw); Icefall Lodge (Golden); Lake O'Hara Lodge (Field); Mistaya Lodge (Golden); Mt. Carlyle Lodge (Winlaw); Powder Creek Lodge (Nelson); Purcell Mountain Lodge (Golden); Revelstoke Ski Touring; Selkirk Lodge (Golden); Selkirk Mountain Experience (Revelstoke); Sol Mountain Touring (Clearwater); Sorcerer Lodge (Golden); Talus Lodge (Invermere); Valhalla Mountain Lodge (Nelson); Valhalla Mountain Touring (Hills/New Denver) and Valkyr Adventures (Fauquier).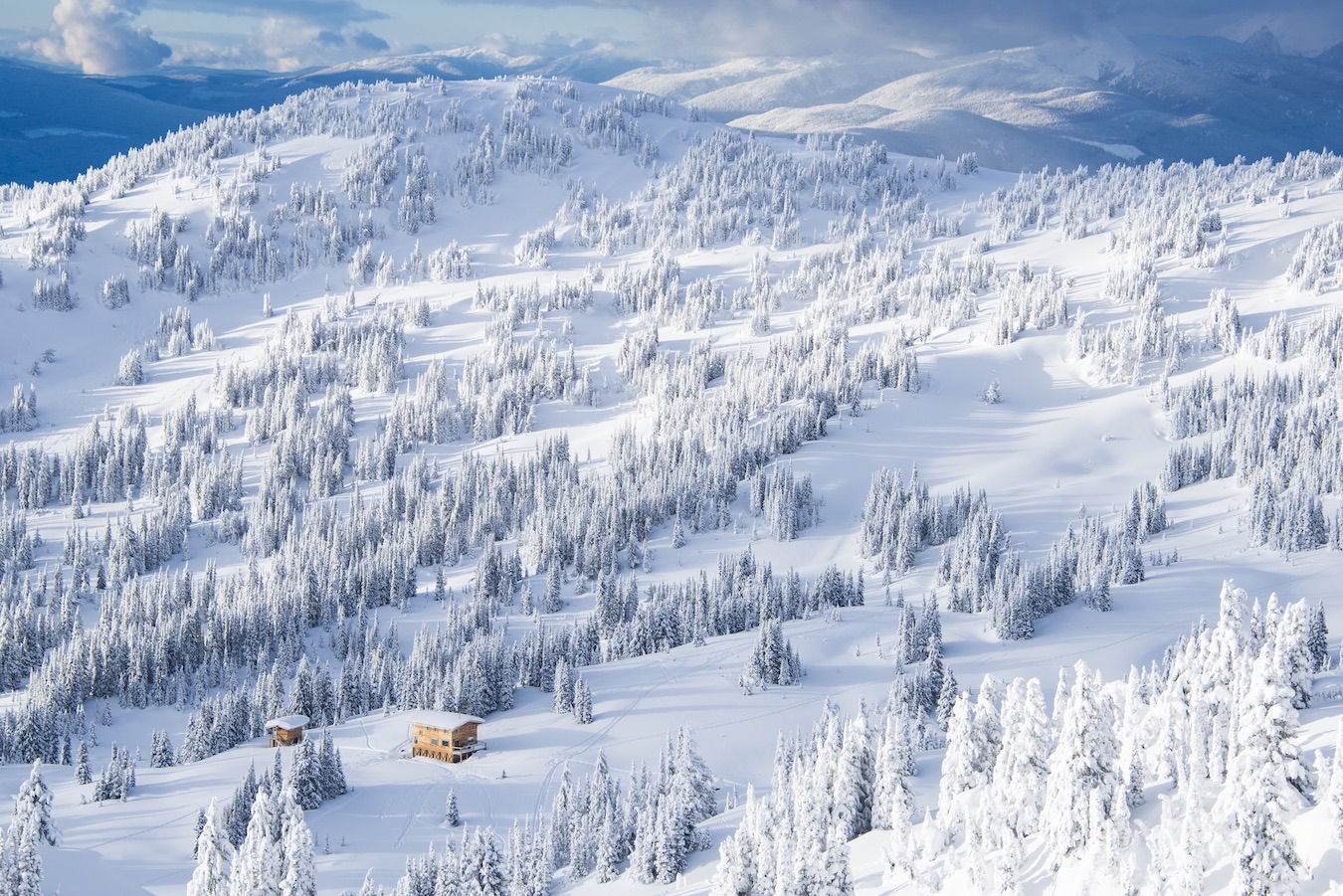 Photo by Steve Ogle, Valkyr Lodge  
15 Cat-Ski Operators
Baldface Lodge & Baldface Valhalla (Nelson); Big Red Cats (Rossland), Chatter Creek Mountain Lodges (Golden); Fernie Wilderness; Great Northern Adventure Skiing (Meadow Creek); Island Lake Catskiing (Fernie); K3 Cat Ski (Revelstoke); Keefer Lake Lodge (Cherryville); Monashee Powder (Coldstream); Mustang Powder Cat Skiing (Malakwa); North Country Snowcat (Meadow Creek); Retallack Lodge (New Denver); Selkirk Snowcat Skiing (Meadow Creek) and White Grizzly Adventures (Meadow Creek).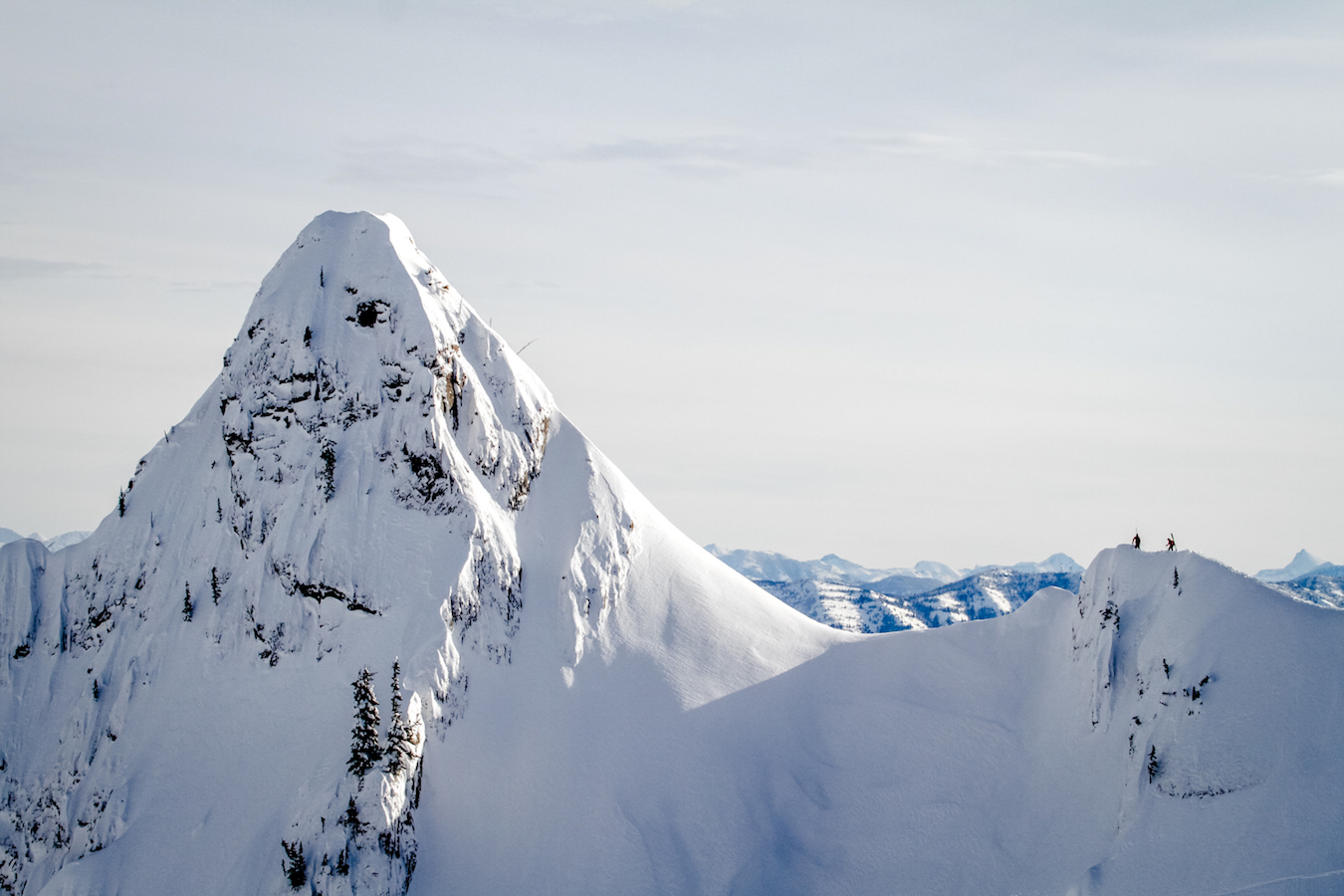 Photo by Matt Kuhn at Island Lake Catskiing  
3 Community Ski Clubs
Summit Lake Ski & Snowboard Area(Nakusp); Salmo Ski Club and Wapiti Ski Club (Elkford).
18 Heli-Ski Operators
CMH Heli-Skiing (10 lodges throughout the region); Eagle Pass Heliski (Revelstoke); Great Canadian Heli-Skiing (Golden); Kingfisher Heliskiing (Cherryville); Mica Heliskiing (Revelstoke); RK Heli-Ski (Panorama); Selkirk Tangiers Heli Skiing (Revelstoke); Snowwater Heli-Skiing (South Slocan) and Stellar Heli-Skiing (Kaslo).
16 Nordic Clubs/Centres
Arrow Lakes XC Ski Club (Nakusp); Blackjack Ski Club (Rossland); Castlegar Nordic Club; Dawn Mountain Nordic Trails (Golden); Elkford Nordic Ski Club; Fernie Nordic Society; Kaslo Nordic Club; Kicking Horse Ski Club (Field); Kimberley Nordic Club, Nelson Nordic Ski Club; Nipika Mountain Resort (Radium Hot Springs); Panorama Nordic Ski Centre; Revelstoke Nordic Club; Sunset Ridge Ski Society (Sparwood); Toby Creek Nordic Centre (Invermere) and The Whiteway (Invermere).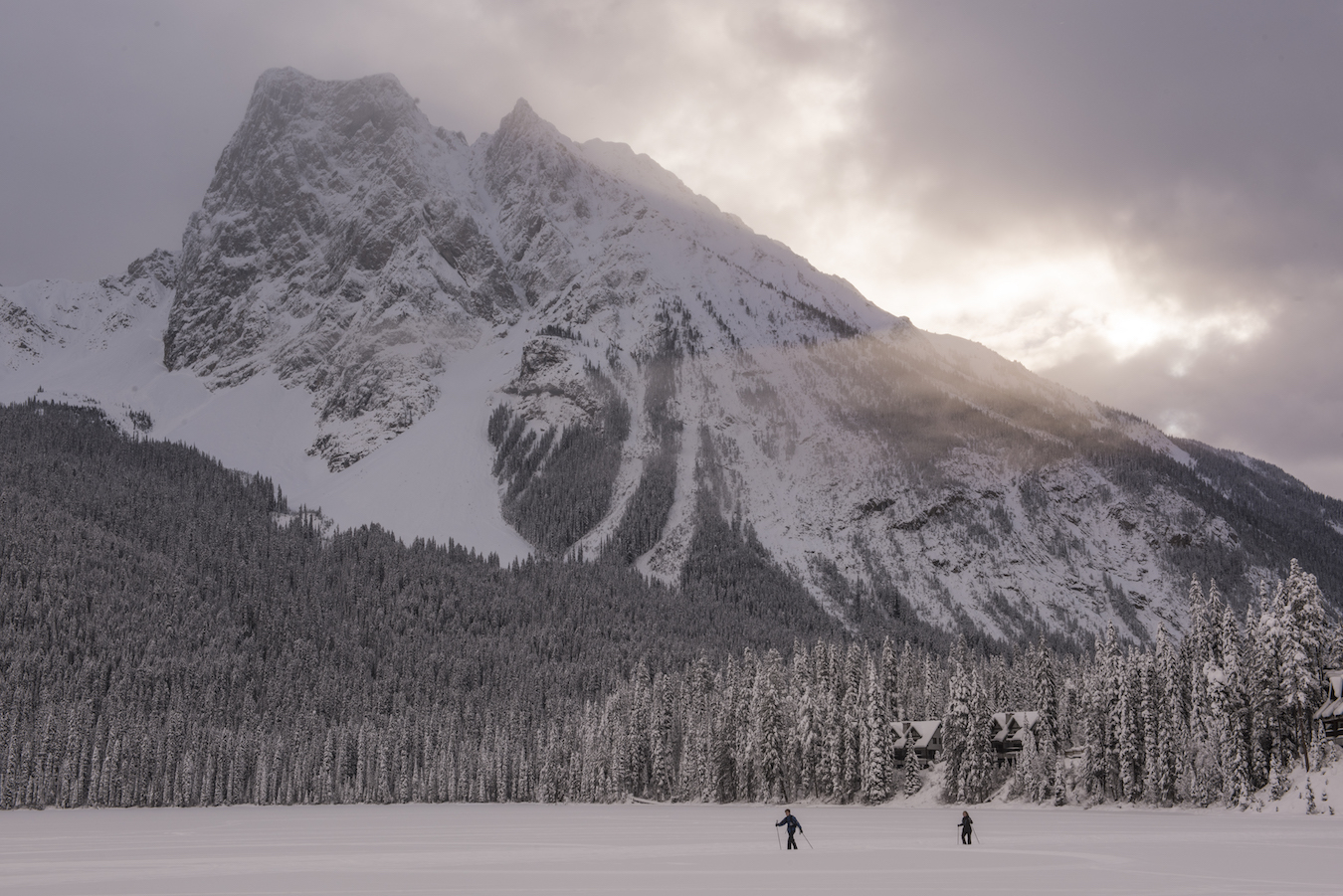 Photo by Kari Medig at Emerald Lake/Kicking Horse Ski Club  
In addition to these world-class skiing and riding venues, a journey along the Powder Highway is sure to provide unique encounters with passionate locals and snow enthusiasts.  We are also home to tasty craft beers, distilleries, cideries & wineries, other winter activities (i.e. snowmobiling, fat-biking, dog sledding, snowshoeing) and a wide variety of mineral hot springs to compliment this one-of-a-lifetime experience.

Explore the Powder Highway… your road to winter!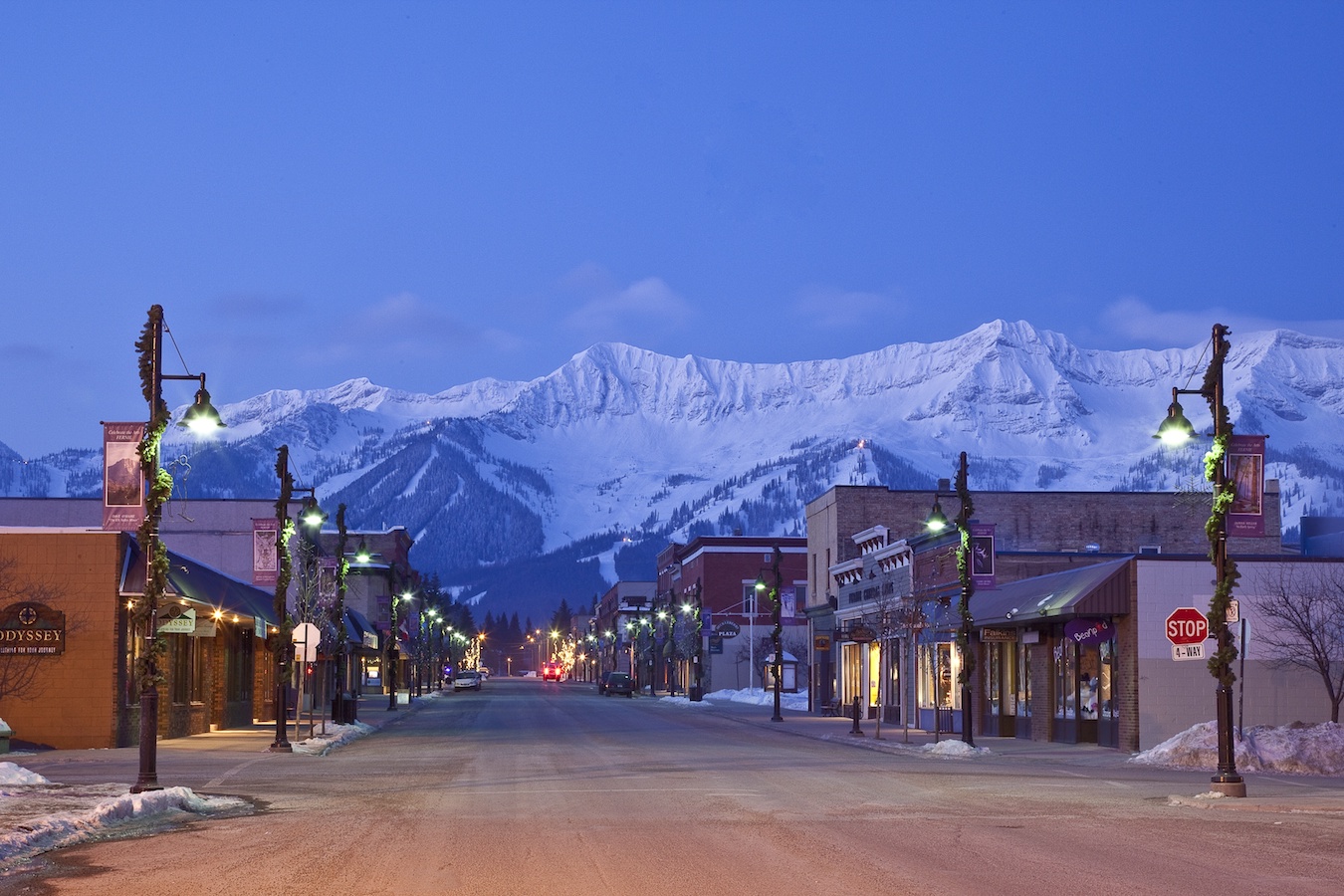 Photo by Henry Georgi, in Fernie 
*** We have a ton of in-bound skiing operators. Alpine resorts are boarded by wilderness, so don't be tempted into thinking that there aren't any hazards on the mountains. If an area is closed, respect the signage and go rip on the next run. These areas are closed to keep you safe – always ski and ride responsibly. Protect yourself from tree wells by steering clear of areas near tree trunks that are close to low hanging branches. Canadian Ski Patrol, local resort ski patrol and avalanche professionals are some of the best in the world and do their utmost to keep as much of the alpine area as possible safe and open for use and we can't thank them enough! BC Adventure Smart is a great recourse to help you get informed before heading into the outdoors. ***

Know Before You Go – Plan ahead so you can travel safely and responsibly. Familiarize yourself with weather, road conditions, general alerts for travellers and provincial health orders & recommendations.
Related Stories
~ 7 Tips to Get Your Started: Exploring Powder Highway Backcountry
~ 72 Hours in the Columbia Valley this Winter
~ 72 Hours in Fernie this Winter
~ 72 Hours in Golden this Winter
~ 72 Hours in Kimberley this Winter
~ 72 Hours in Nelson this Winter
~ 72 Hours at Panorama Mountain Resort this Winter
~ 72 Hours in Revelstoke this Winter
~ 72 Hours in Rossland this Winter
~ Cozy Up in One of the Kootenay Authentic Cabins this Winter
~ EV Powered Turns on a Powder Highway Road Trip 
~ Family Fun on the Powder Highway
~ Guiding Services: Powder Highway's Backcountry
~ How BIG is the Powder Highway?
~ Our Kootenay Mountain Culture
~ Quintessential Powder Highway Winters
~ Up the Ante: Day Packages for Cat & Heli Skiing
~ What's New on the Powder Highway?
Story by a KootRocks Staffer (Shannon Harrison). Cover/top by Dave Best at Kicking Horse Resort.
Please tag your images with @KootRocks on Instagram or to be featured in a social post.